Senior year was not all smiles and roses for me. While I had fun, I had to admit that I was terrified most of the time. Leading up to graduation, I was having panic attacks on a weekly basis about going away to college. I was anxious about what awaited me at the end of August. I was not ready to leave my family, my friends, and everything I had ever known behind. For 17 years, I had lived in the same town in the same house, surrounded by the same familiar faces. College would be the first time I lived in a new place; it was a fresh start in every sense, and to be honest, I was terrified. My family agreed that it would be a good idea for me to attend my college's pre-orientation program in mid-July so that I might get to know some people and become better acquainted with the campus before move-in. I had no idea that this was going to be the best decision I had ever made.
From the moment we met, I knew there was something special about these girls.

On the first day, the 200 or so students in the program were divided into small groups. I introduced myself to two girls in my group, Olivia and Christina. Little did I know that I had just met my best friends. Throughout that weekend, we spent almost all of our time together and bonded instantaneously. When the program ended I was sad to leave them but excited to see their faces around campus in August. I remember during orientation, I texted Christina that I needed her after my parents left. Something in my gut told me that I could trust her and that she would be a great source of comfort. When the first week of classes rolled around, we relied on each other to be lunch and study buddies. Immediately, they became my go-to people for when I needed someone to hang out with.
Everyone told me that your first friendships in college won't last, but boy were they wrong.
It was the common consensus among the people I knew in college that the first friends you make will not be your friends come the second semester; this phenomenon is commonly referred to as "first semester friends." However, I came to realize that my first two friends were the people who were destined to be my best friends, and not just for the fall semester. We grew closer and closer each day, and eventually, I realized that these girls were my family away from home. I wanted to spend as much time as possible with them, and I did. From eating pints of ice cream during our weekly movie nights to hitting up the library for study marathons during finals, I take every opportunity I can to be around them because they bring out the best in me. I don't know how I would survive college without them. I am so grateful that these girls came into my life and have stayed by my side through the ups and downs of freshman year.
Our friendships were written in the stars.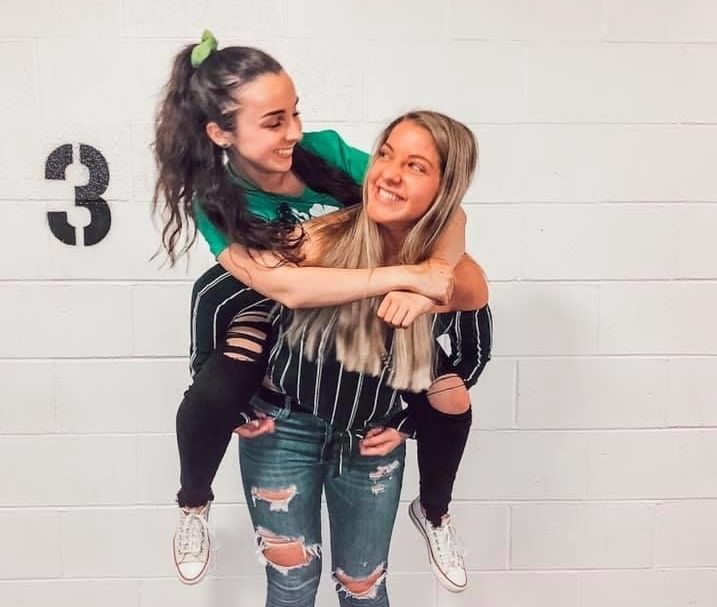 Olivia and I. Jen Lambert
I believe that we have many soulmates in life, and that includes our closest friends. I am so thankful for whatever twist of fate brought us all to the same college and placed us all in the same pre-orientation group, because I know it was meant to be. I can always count on them to send me funny memes, text me crazy GIFs, pose in a picture with me for Instagram, or eat junk food with me at 2 AM. They are also the only people who can hold a conversation entirely comprised of John Mulaney quotes. I also know that they will always be a shoulder for me to cry on, lift me up when I'm feeling down, study with me when I'm stressing during finals week, and just be there for me when I need support. I will never hesitate to do the same for them. College is hard, but together, we can get through anything.
I never knew what true friendship was until I met them.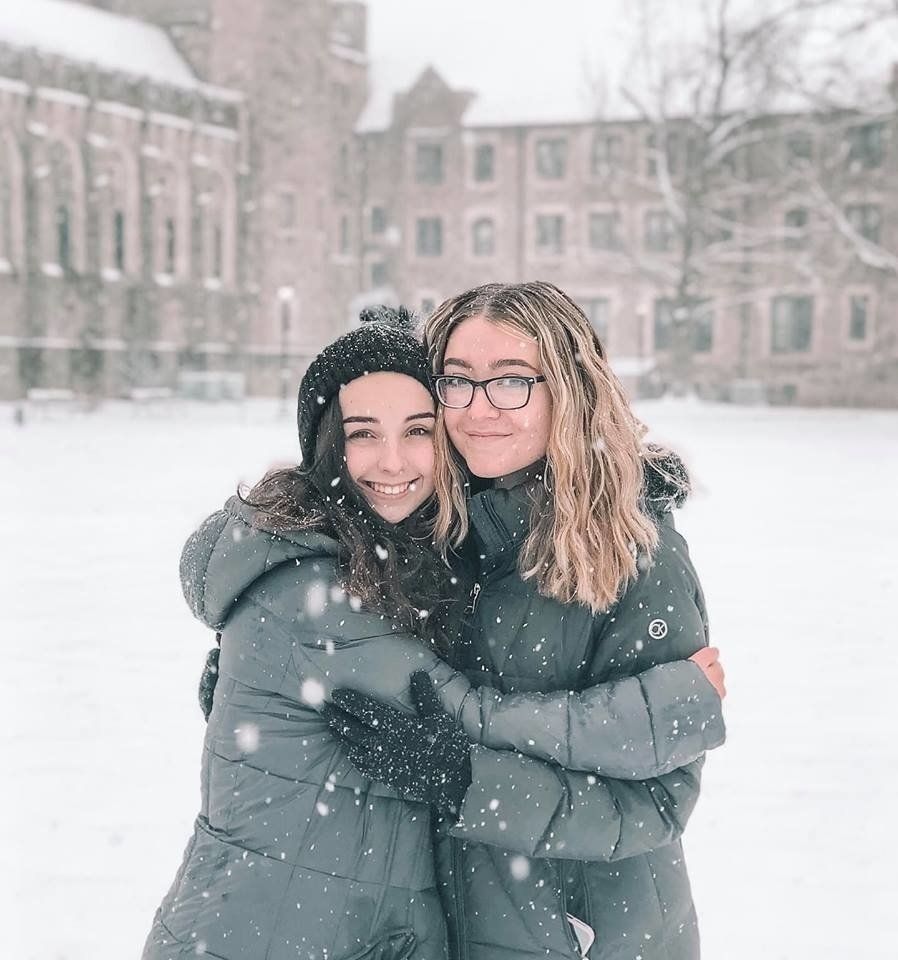 Christina and I. Jen Lambert
Words cannot express how thankful I am to have my best friends in my life. I hope that everyone has the chance to experience friendships as great as the ones I have with Olivia and Christina. A couple of months ago, I could not even imagine how happy I would be in college with Olivia and Christina by my side. They are kind, smart, and empowered. Above all else, they inspire me to be a better person. I feel so lucky to call these amazing girls my best friends, and I know that these friendships will last beyond this semester because they're my best friends for life.

My first college friends, my forever best friends, I do not know what I would do without you two.