Coming to college is a huge transition for anyone, but I was lucky to have the experience of an incredible high school to prepare me for that new chapter of my life. I went to a performing and visual arts high school that focused on cultivating art and careers for its students, and preparing us for college. Most of the institutions that we went to after graduation were very intensive conservatories, or some of the best arts programs in the nation. Some students even forwent college and decided to go directly into the work force with famous dance companies, or go on tour with bands and famous musicians. Because of the intense nature of my school, and the high emphasis we put on higher education and careers in the arts, I felt extremely prepared for college and was not the least bit worried about my collegiate career or the transition I would be undertaking.
What I did not think about was friends.
I was fortunate enough to have already met my best friends in the world, in the eighth grade and in my freshman year of high school. The three of us, though we met at different times, came together and became completely inseparable. I still to this day consider myself the luckiest girl in the world to have such phenomenal friends who have provided me with the support system, the laughter, and the incredible memories that I have today.
Because I had already cultivated these friendships, and knew that we would be friends for the remainder of our lives, I did not consider the toll that not being around them all the time would take on me. The three of us were always extremely busy and it was hard to find time to see each other sometimes but we always made it work; however, the second all three of us were out of our houses and at school, we could no longer do that. We talk constantly, but I did not consider that their physical presence was such a massive part of my life and that I would find it much harder finding friends of that caliber than I had ever imagined.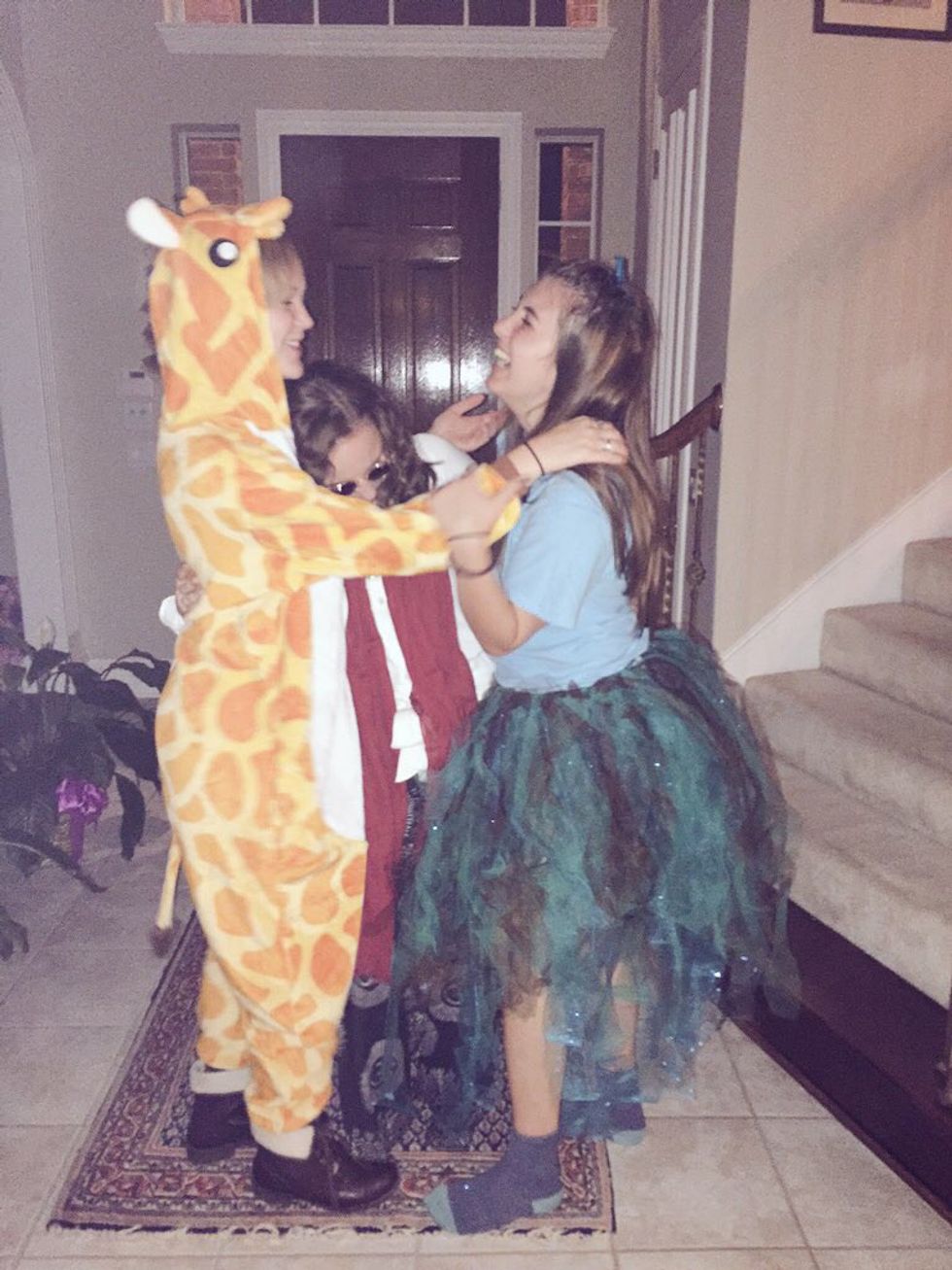 Going to college can be scary, and intimidating, especially if you don't know anyone. I was lucky enough to have a few friends from high school already at my university but even after arriving I found it daunting, trying to make new friends and meet new people. You're in a different environment with new people who you know nothing about, and that can be terrifying.
What if you get into a group and they don't turn out to be the kind of people you want to hang out with? Or what if you make friends with someone who ends up turning their back on you and you're left out in the cold? Or what if you're not a big party-er, but all of your friends are and you feel like you're getting sucked in? These are all of the questions I kept asking myself when I finally got to school and realized that I didn't have the same people around me all the time anymore. You don't want to be a loner, but you also don't want to fall in with the wrong crowd, and how do you know who that crowd is if you don't know anyone?
My answer was to get involved in everything I could. I joined every club and organization that I could within the first week, and even though I knew I probably wouldn't stay in most of them, it was a fantastic way to meet people. I was also fortunate to be living in a very friendly hall with all sorts of amazing, kind-hearted people who soon became some of my best friends. Because my school is so small, I had a significant number of classes with people in my hall which made it very easy to get to know everyone and a good percentage of us were in the same organizations as well. I soon realized that I had been so worried about making friends with the same type of connections as before, that I had forgotten that every friendship is unique and beautiful in its own way. I didn't even realize that by getting involved and simply going to on-campus activities and hanging out in public areas in my dorm, I was slowly but surely connecting with people that are sure to be in my life for a very long time to come.
Being thrown into a new environment where you don't know anyone can be very scary, and it can seem like the task of finding "your people" who you feel will be there for you might be impossible, but college, as I have found, is a place to experience new things and people at every turn and the only way to do this is to put yourself out there. If you don't you may be missing out on some of the best experiences, friendships, and memories of your life.