As all of us are coming close to probably the most dreaded week of any given year, here's a compilation of how Joey Tribbiani from "Friends" feels about finals week. Enjoy.

1. Two weeks before the final, when your professor asks the class if they've begun to study.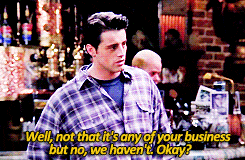 The whole class looks around and just kind of laughs.

2. When the professor hands out the review guide, and you have no idea what the heck it even says.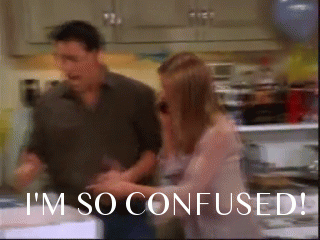 I can't even remember the last time I put actual jeans on, let alone remember something I learned in January.

3. It's 4 a.m. on the night before your final, and you're trying to memorize a theory or formula, but your entire brain has turned to mush.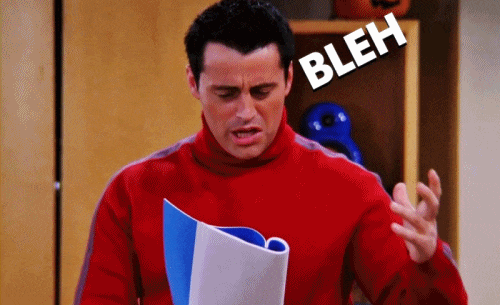 This is literally exactly how it goes, too.
4. When you start reviewing and see a glimpse of hope that this might not go as bad as you thought.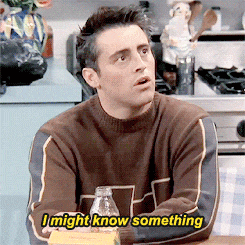 That idea that you could possibly score high on this test because you actually remembered something from 4 months ago.
5. Then you realize you were totally wrong, and that you actually have no idea what you're doing.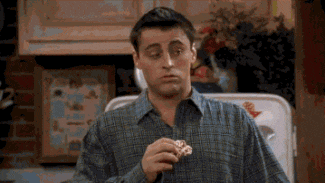 You realize you're in the exact same place as you were before. You still feel like you know nothing.
6. Brain food is a thing and generally consists of cheap junk food.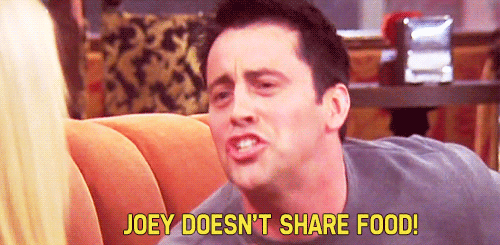 When it's late at night and someone tries to take your junk food, nothing good can result. I do not share during finals week. I may be generous at other times during the year, but right now, this food is the only thing keeping me sane.
7. You wake up after 3 hours of sleep and decide to give yourself a little pep talk, because you need all the help you can get.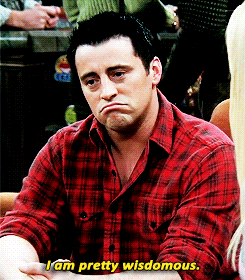 This final is not the end of me, I hope.
8. Walking to class on the morning of your final, many different thoughts are running through your head.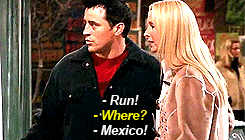 Like perhaps just running away.
We've all wondered what would happen if we ended up just leaving and saying, "The heck with it," to these finals.
9. Right before your test, a friend passes you and gives you slight encouragement.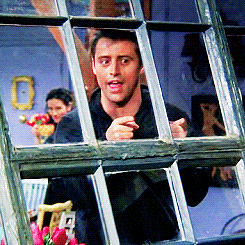 It really doesn't help much, but it's nice to know that someone believes in you.
10. The professor finally gives you the beast of a test, and you look at the first question and want to scream.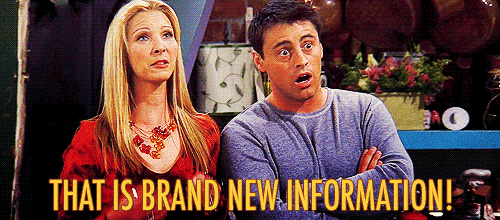 You don't remember ever talking about this in class or reading it in the book. Then you realize you're in for hell in the next two hours.
11. YOU ARE DONE.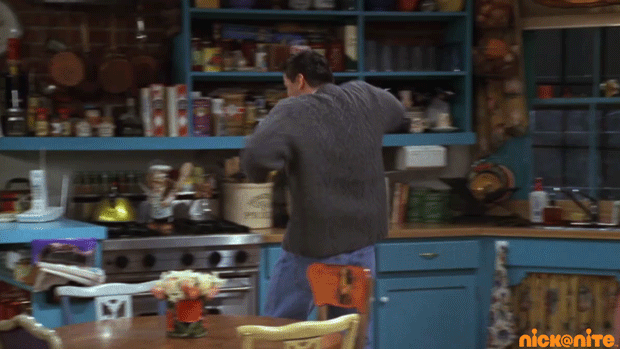 You are finally over all the stress and worry of the test. Walking out the door, you just want to dance. This is how I will be walking out of every final this year.
12. Now it's time to relax and enjoy, because it's freaking summer.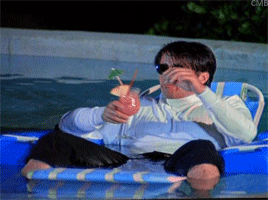 Thank God.

To all the college students taking finals soon, just remember to enjoy it while you can. It doesn't last forever. It might suck now, but the rewards are more than worth it. May you get A's on your tests, may you keep your sanity and may your summer be as awesome as possible. Good luck!
Love,
Joey Tribbiani