Finals are rough. They put the last four months, which were crammed with knowledge spewed in your direction, into a three hour time-slot of hell. Now that they are almost over, we can appreciate the feelings we had after these torturous sessions, and there is one man who seems to articulate our worst feelings into something we can laugh about. So here it is, finals week and beyond, as told by Steve Carell gifs.
1. When there's a question on that topic you've never understood: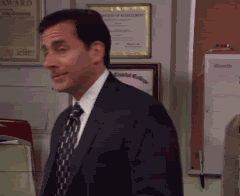 2. When your study break seems too short: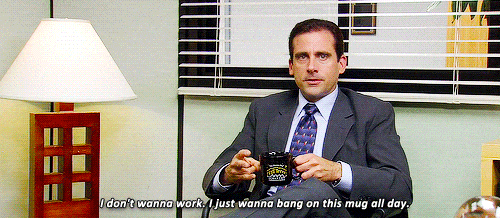 3. When you leave an exam, and you just can't be absolutely quiet a moment more but there's nothing to say: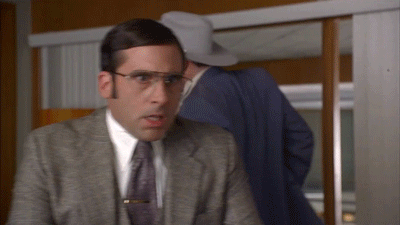 4. When you're trying to figure out who is going to mess up the curve: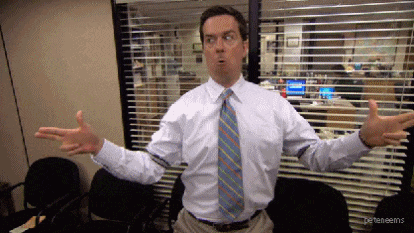 5. When you find out who is going to mess up the curve:

6. When you aren't doing well and you try to calculate what you'd need to get to pass:

7. When you surprise yourself and do well on an exam:


8. When you get the e-mail to do a course evaluation: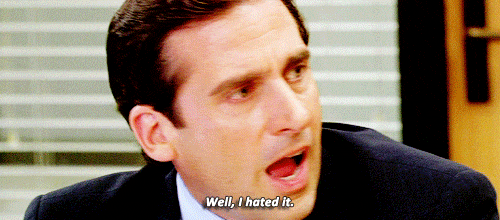 9. When you realize you've been neglecting your laundry for too long because of non-stop studying:

10. When you forget how to interact with other humans because you've been locked in your room:



11. When you get home and your family asks how you feel about your exams:

You're almost done with the semester, just hang in there. Then you can party and enjoy the bliss of being without classes for several weeks, so live it up!