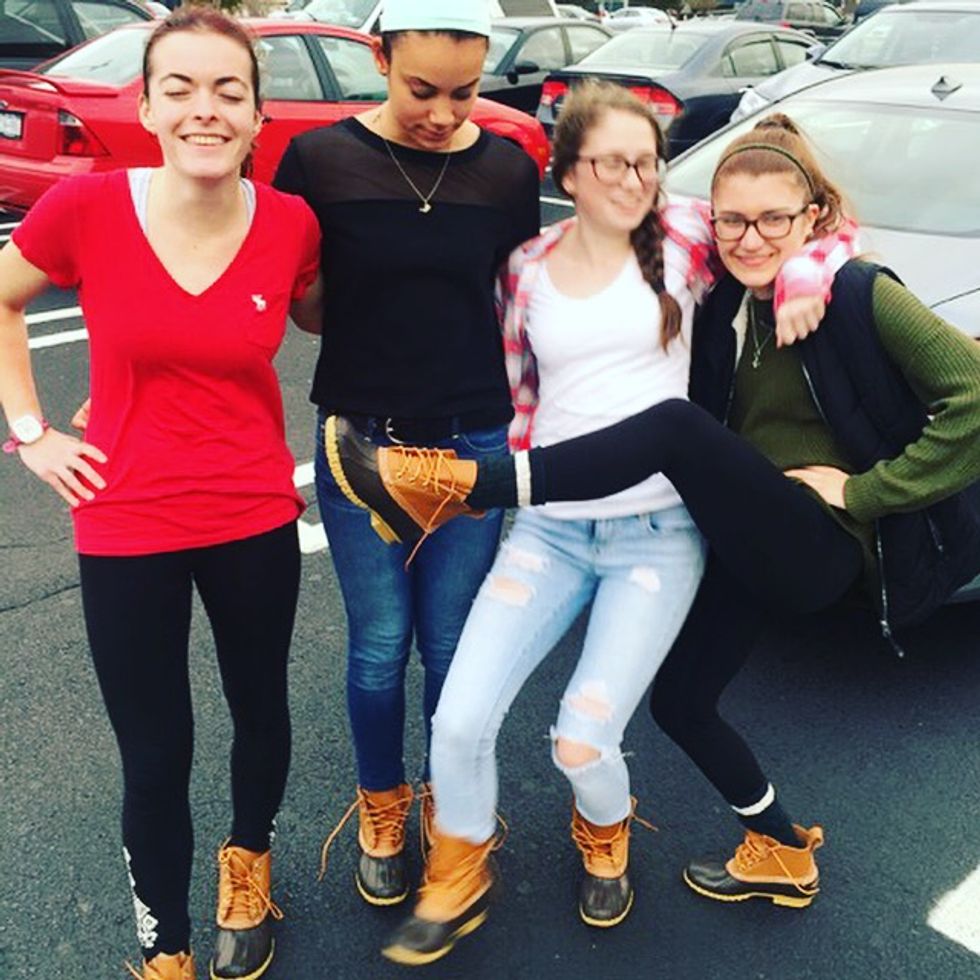 There is something magical about being so lucky and fortunate to find a group of people in which you just belong to. There's no questioning, you just know that you do, without anything being said.
The first time I met my group of friends that I have now, I was a freshman. We all run cross country, and the year we all came in happened to be one of the biggest classes in history for our school. Usually, the first friends that you make at college either stray or stay, but I was lucky enough to become so close to an amazing group of girls so quickly and for so long.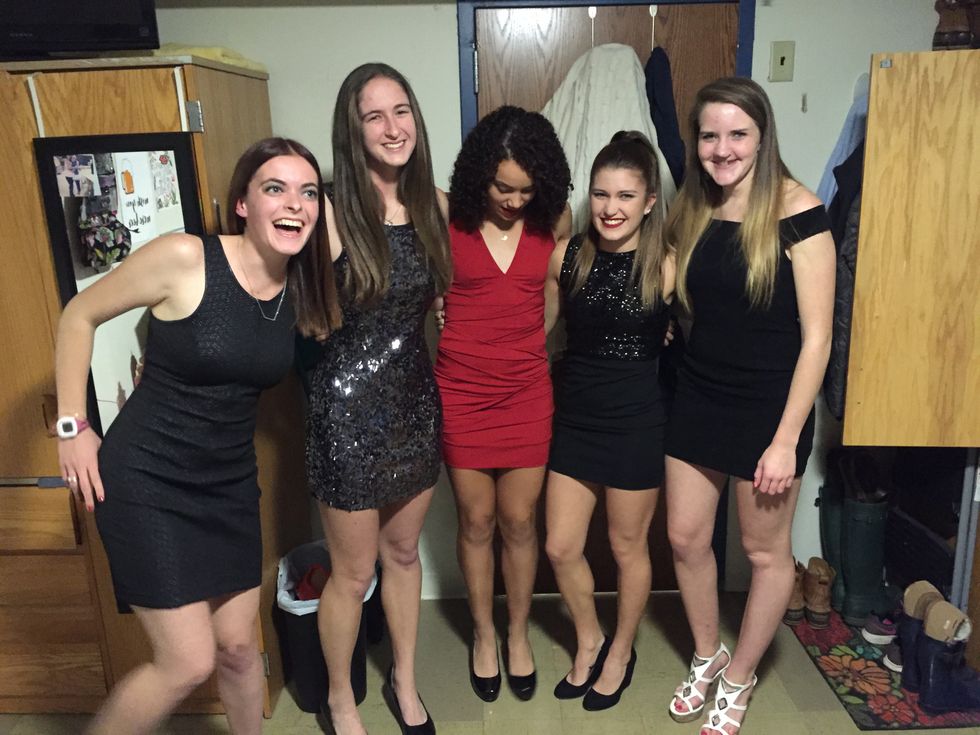 Before coming to college, I was terribly shy. I was so scared that I wouldn't make that many friends. I never knew what it was like to be apart of something like I am now. I never in a million years would have thought that the extremely terrified and shy freshman would be where she is now. I never would have thought that I would be so happy. There are some people you meet once in a lifetime, and I think that I finally found them. I used to have nobody to talk to so I wouldn't talk at all. Now I need to learn how to keep quiet. When you're younger, you think that the bad parts of your life are going to be this way forever. But then you grow up, and you finally realize that's not true. Yes, those parts of my life felt like they were going to last forever. I thought that I would never make any friends. I thought that I would be alone forever. I thought that I would always be the girl who never spoke, who never was close to anyone, who was a loner who just drifted. I never thought I would be so lucky to find so many amazing friends. Coming into college, my goal was to at least make one friend. To not be shy. To finally speak up. I thought it would never happen.But then, somethings just happen to you unexpectedly, and your life is different, but for once the different is good. And you couldn't imagine your life being the way it was before because you don't want it to be. I love finally feeling like I found where I am finally supposed to be. I love finally knowing what it is like to have really good friends who love me as much as I love them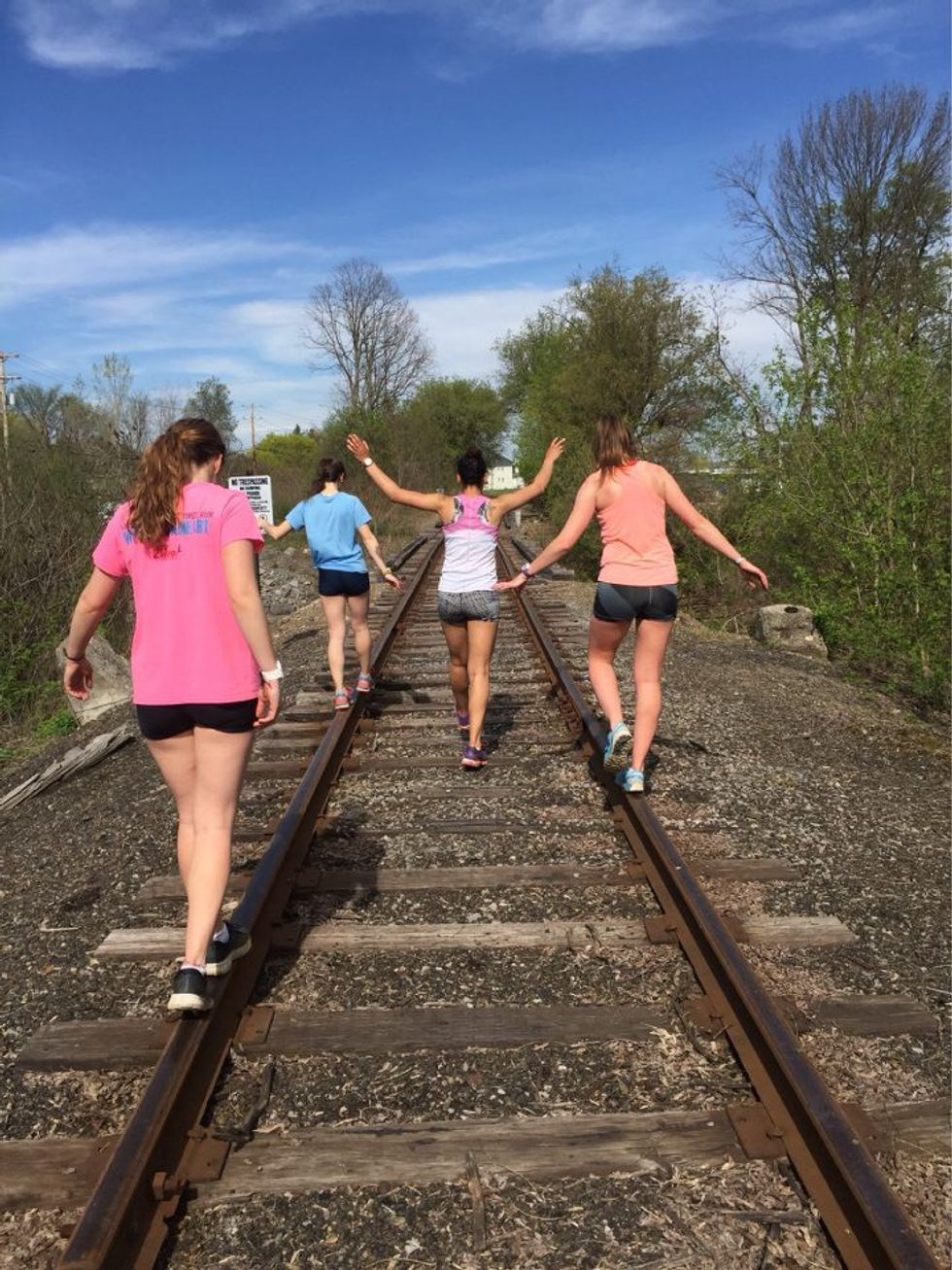 Maybe I wrote this because junior year is starting and I'm feeling emotional. Or maybe I wrote this because I am just so thankful--to cross country, to choosing the right college to attend, and for my friends. Without cross country, and without choosing to go to Utica College, I never would have met some of the most important people in my life. And the thought--even for a second--of not meeting them is a terrible feeling. Because my life would not be the same without them in it. It would be boring, it would be grey skies, it would be a room filled with silence instead of laughter. With them in my life, it is filled with laughter, good times, memories I will cherish for the rest of my life, impromptu ice cream runs, and tons of other things that I could write about forever. I don't think I knew what it was like before meeting them to look forward to coming back to school. Whenever we are apart I can't wait until we are back together. I didn't think it was possible to be this happy all the time, but now I know that it totally is, and it is an amazing feeling.