It's time. The final Warped Tour. Everything we have lived for has come to this. If you are overwhelmed with all of the bands and aren't sure who to see, here is a list of the top 25 bands to see, split up by stage and filtered by the bands who will be on the full tour.
*Biographies gathered from Ticketfly.com
Journeys Right Foot Stage:
1. 3OH!3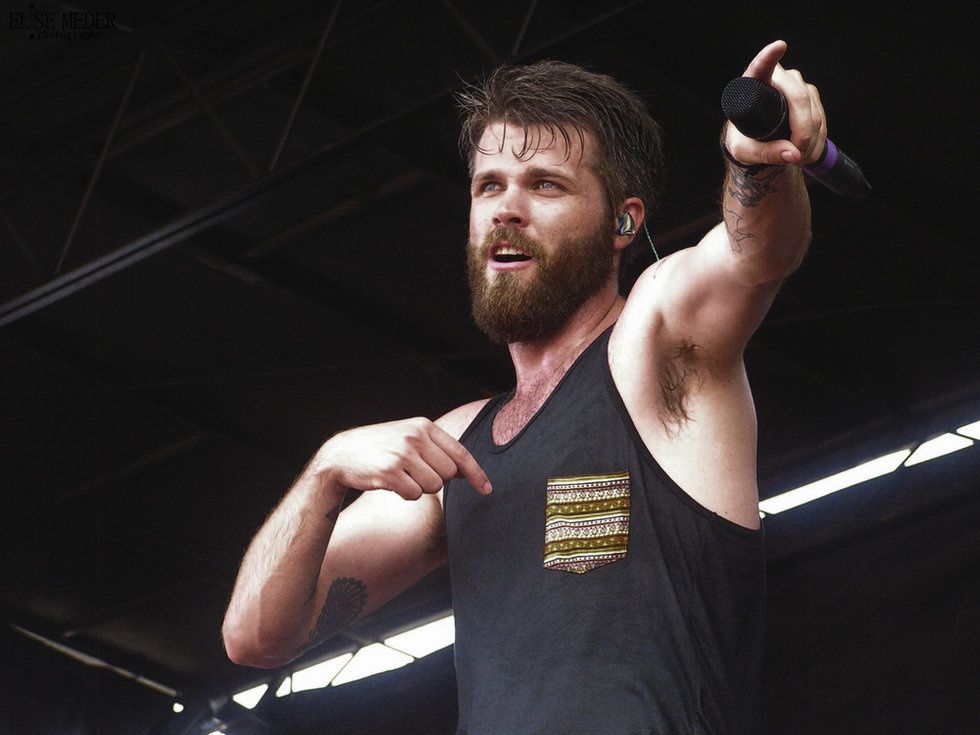 c1.staticflickr.com
3OH!3 doesn't like to brag. Sean Foreman and Nathaniel 'Nat' Motte say that making their loud, distorted, electronic-pop music is not about the trophies and notoriety. No, forming 3OH!3 (named after the duo's area code in Boulder, Colorado) was always about something larger than themselves. It was and remains about being FUN!

These boys sell out shows from the rainy streets of London to the Gold Coast of Australia, where, by no coincidence, their songs have gone gold and platinum and continue to sell by the thousands. It's no wonder that 3OH!3 has been invited to play legendary festivals like Reading and Leads and Warped Tour again and again.
2. Knuckle Puck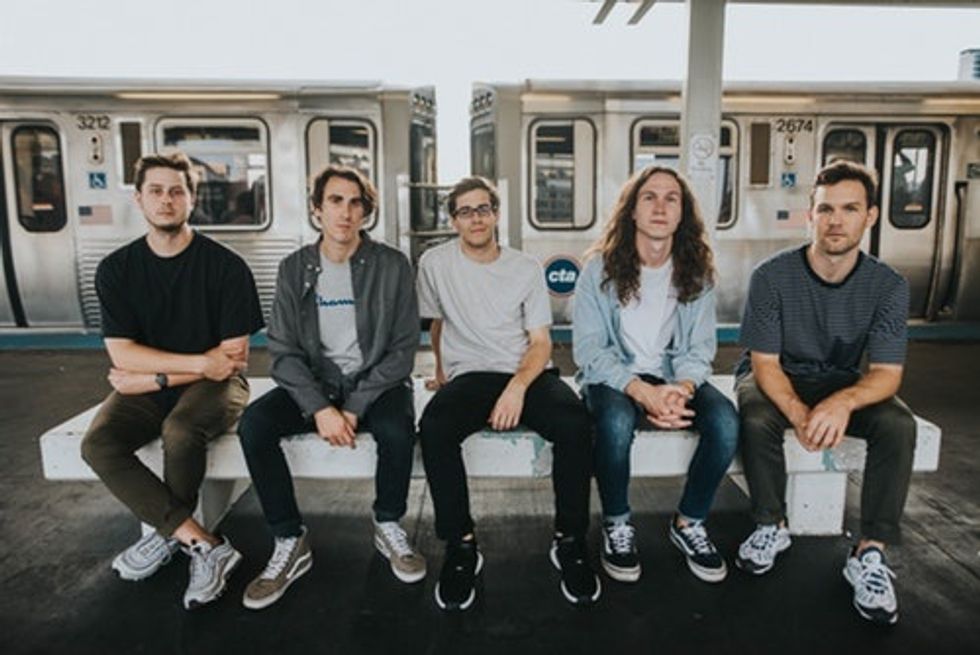 ticketfly.com
We like music, so we play music.
3. Mayday Parade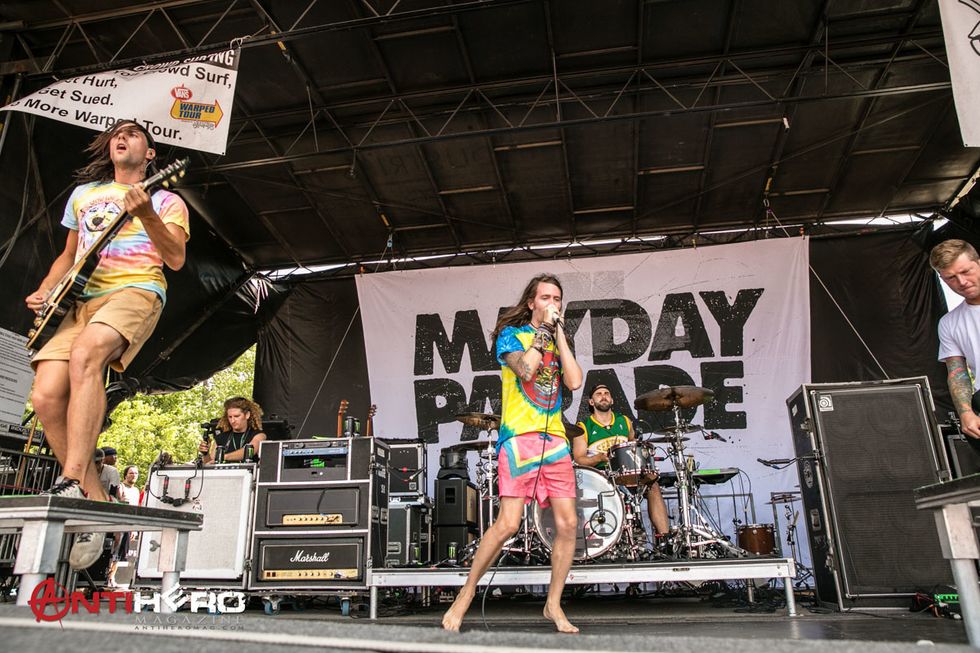 Amber Miller
Mayday Parade has certainly come a long way since their landmark 2007 debut, "A Lesson In Romantics." Most importantly, that growth shines through in the shimmering and soaring hooks, which abound across the offering's twelve tracks.

When Mayday Parade does what comes naturally, sparks always fly. "A Lesson In Romantics" debuted at #8 on the Billboard Heatseeker's Chart, holding a chart position for seventy weeks and laying the framework for the band's path to success. To date, their album sales exceed 600,000, while track sales surpass 3,000,000. Their self-titled third offering entered the Billboard Top 200 at #12 in 2011, and the band covered Alternative Press. They've been a standout on the Punk Goes… series and have crisscrossed the world on countless tours.

Now, these Monsters are loose, and Mayday Parade stand poised for the biggest and brightest chapter yet. "We want everyone to enjoy these songs as much as we do," concludes Derek. "It means a lot to us, and I know it will mean a lot to some people as well. We've been inspired by so many fans we've met. This is just as much for them as it is for ourselves. We're not stopping anytime soon either. We're on this ride together."
4. State Champs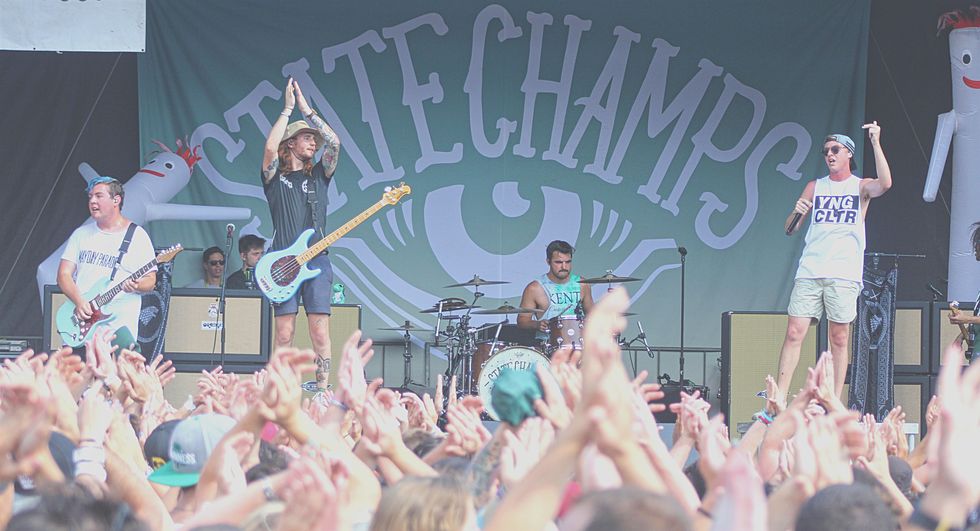 Nick Spaloss
Albany, New York-based pop-punk band State Champs began in 2010, basing their quick-paced and emotive sound on the influence of masters of the genre like Fall Out Boy, the Story So Far, and New Found Glory. Based around singer Derek Discanio's wailing vocals, the band was filled out by guitarists Tyler Szalkowski and Tony Diaz and bassist William Goodermote; they were eventually joined by drummer Evan Ambrosio.

After a demo circulated, the band released the "Overslept" EP in late 2012, and followed with full-length "The Finer Things" in 2013. An acoustic revamp of "The Finer Things" -- "The Acoustic Things" EP -- was released in late 2014. A year later, the band released their second LP, "Around the World and Back," on Pure Noise Records.
5. Waterparks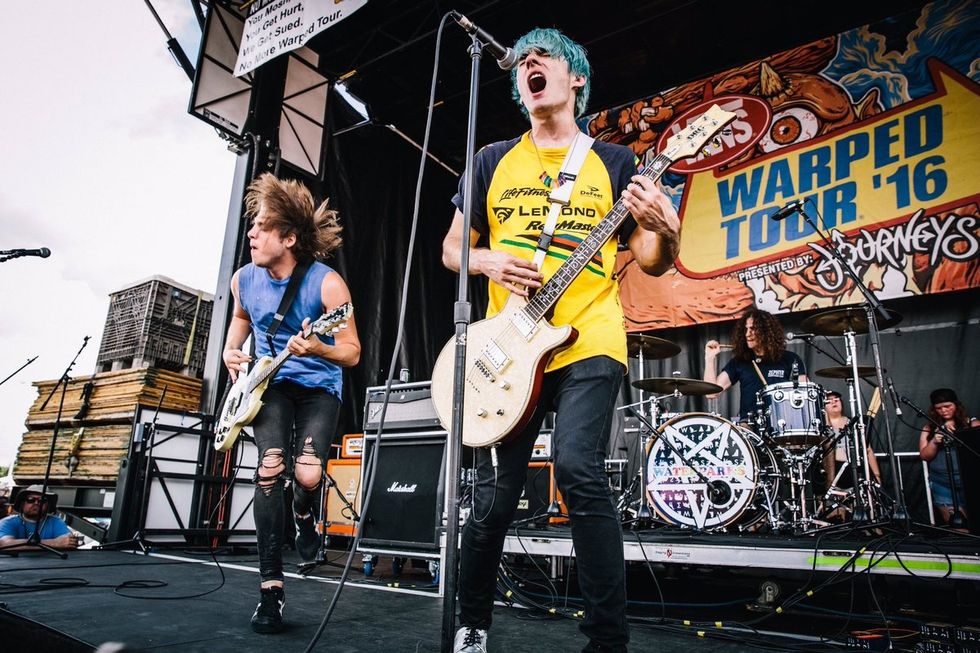 Heather Ann
Pop punk trio based out of Houston, Texas.
Journeys Left Foot Stage:
1. The Maine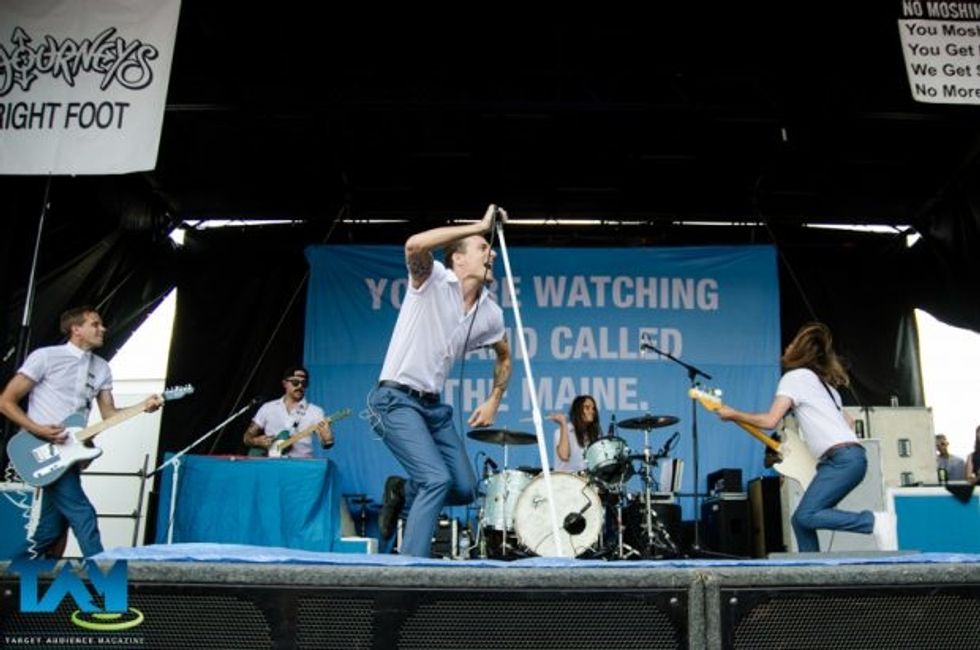 Target Audience Magazine
Despite sharing their name with a northeastern state, the Maine formed in 2007 in Tempe, AZ, a collegiate suburb of Phoenix. Most of the bandmembers -- singer John O'Callaghan, guitarists Kennedy Brock and Jared Monaco, bassist Garrett Nickelsen, and drummer Pat Kirch -- were in high school at the time, and the guys wasted little time turning their '90s radio rock band influences into a familiar, infectious pop-punk sound.

The Maine signed to Fearless Records and released a five-song concept EP, "The Way We Talk," in 2007. After performing on the Vans Warped Tour one year later, the group issued a full-length debut album, "Can't Stop Won't Stop," which was produced by emo-pop veteran Matt Squire.

The record peaked at number 40 on the Billboard charts and caught the ear of Warner Bros. Records, who signed the Maine to a major-label contract in 2009. After releasing a deluxe version of "Can't Stop Won't Stop" later that year, the group returned to the studio, eventually emerging in 2010 with the sophomore album "Black & White."
2. Real Friends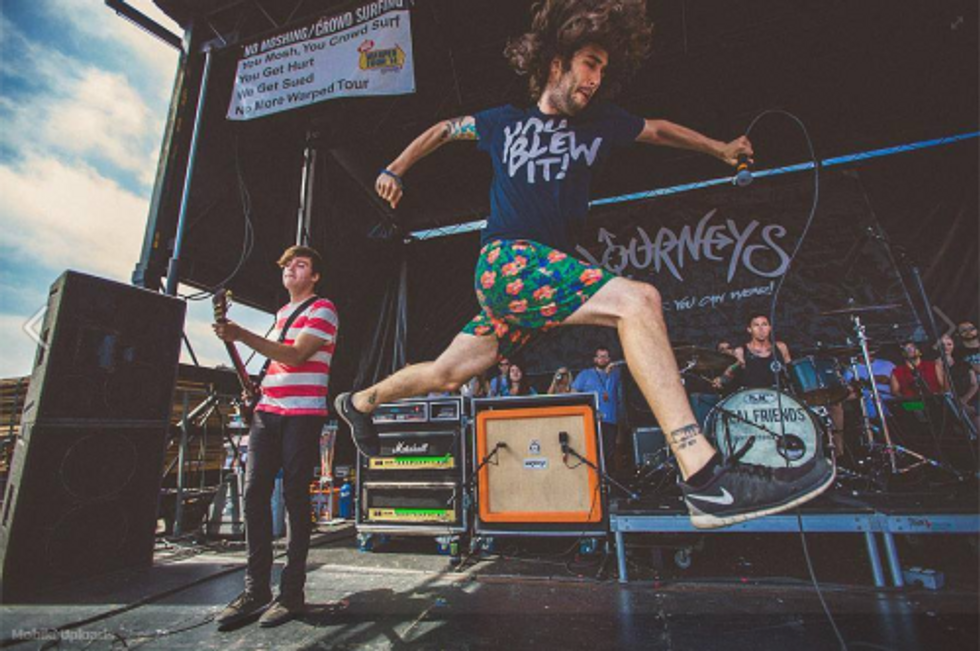 rylanjpg
We live for this. pop punk from the suburbs of Chicago.

Emo/pop punk band from Tinley Park, Illinois.

SAD SONGS | MEAN SONGS | MIDWEST LIVING
3. Simple Plan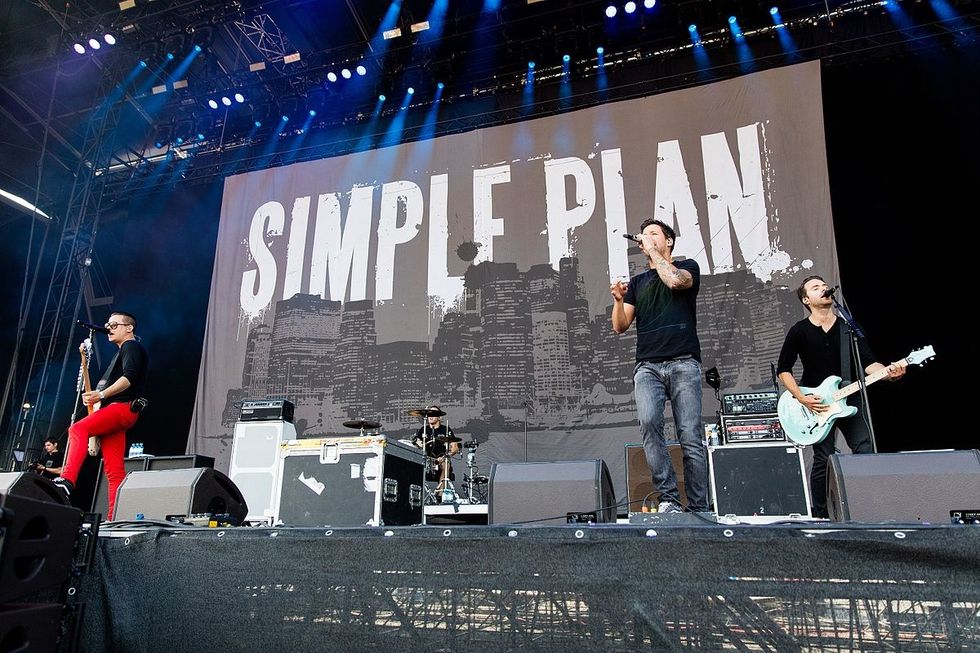 Alternative Rock (Modern Rock) band from Montréal, Québec (Canada).

The band has had no lineup changes since its inception in 1999. Members are Pierre Bouvier (lead vocals), Jeff Stinco (lead guitar), Sébastien Lefebvre (rhythm guitar, backing vocals), David Desrosiers (bass guitar, backing vocals) and Chuck Comeau (drums and percussion).

They have released four studio albums: "No Pads, No Helmets...Just Balls" (2002), "Still Not Getting Any..." (2004), "Simple Plan" (2008) and "Get Your Heart On!" (2011); as well as two widely marketed live albums: "Live in Japan 2002" (2003) and "MTV Hard Rock Live" (2005).

They performed at the Vans Warped Tour every year from 1999-2005 and in 2011.
4. Tonight Alive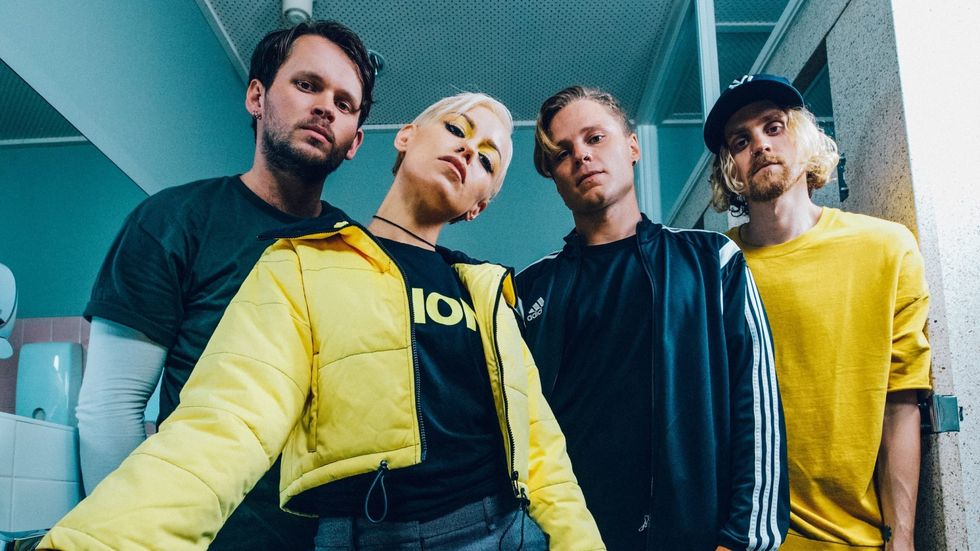 Logan White
Formed in 2008 and having played along side artists such as Mest, 3OH!3, Flatliners, Fireworks, Valenica, Lostprophets, The Blackout and The Wonder Years, these Sydney pop punkers have sold in excess of 20,000 copies of their debut and self-funded EP, "All Shapes and Disguises'"(released June 2010) solely in Australia and Japan.

November 2010 saw the release of their three track Vinyl EP "Consider This'"(also available on iTunes) and their national headline tour with Sienna Skies.

The band are currently in Los Angeles recording their debut album with Mark Trombino (Blink 182, Jimmy Eat World, The Starting Line) before returning to Australia to hit the road again throughout February to support The Getaway Plan on their Australian tour.

Already listed as one of the top 10 Aussie bands of all time on the legendary rock radio station KROQ in the US and reaching the #1 position on iTunes alternative charts and US Pure Volume charts, the album will be released in mid 2011 with plans already underway for international release.
5. We the Kings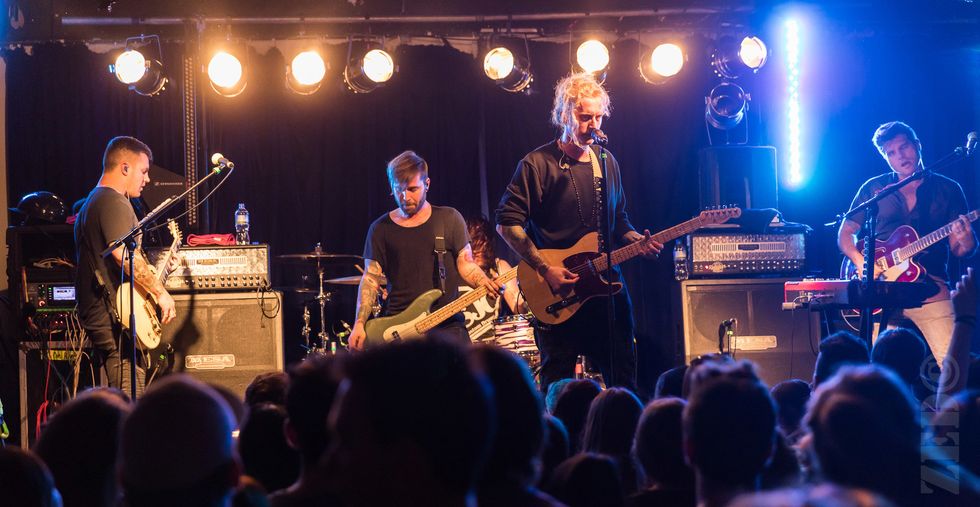 Doug Peters
Named for hometown Bradenton, Florida's King Middle School where they first made music together, the band – Travis Clark (lead vocals, guitar), Hunter Thomsen (guitar, backing vocals), Drew Thomsen (bass) and Danny Duncan (drums) – has grown into one of the most engaging and exciting acts on the pop-rock circuit.

Their self-titled debut album hit #1 on Billboard's New Alternative Album sales chart and spawned the Billboard-charting tracks "Secret Valentine" and "Check Yes Juliet," which is nearing Platinum status.

The title of the new release, "Smile Kid (S-Curve)," sums up the band's attitude. As Clark explains, "We are all about living life as happy as possible, and when you seem down, just remember to Smile Kid :)"

Infectious high spirits and camaraderie energize their on-the-road videos and live performances. The joy they take in being on stage is palpable at every show; having fun and sharing that feeling with the audience is what it's all about. "It's always been based on friendship," says Clark, "which is why I think we get along so well together and why we're able to tour 11 months out of the year without wanting to kill each other."
Mutant Red Dawn Stage:
1. The Amity Affliction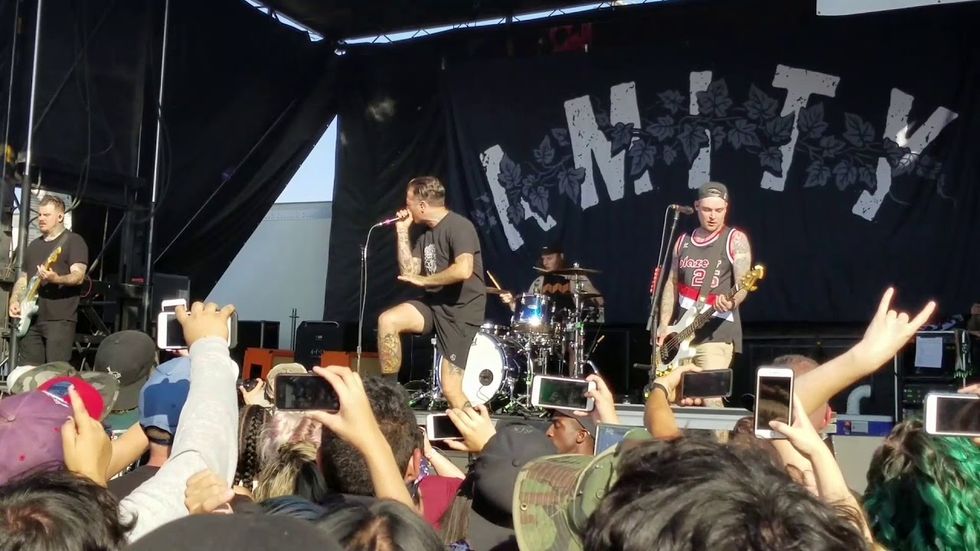 Liveage Recordings
While many bands can claim to have a large fanbase, it's rare to find a group with a following as incredibly dedicated as The Amity Affliction. Their fans travel the country, get lyrics and band art tattooed, and make their love for the band known as often as they can (the band and their records constantly top media polls).

It's why they sell out shows across their home country of Australia to deafening roars and why they are constantly one of the top bands on all social media networks.

Most recently, their new album Youngbloods debuted at #6 on the Album Charts in Australia and went on to get unprecendented nominations for Best Hard Rock Performance at both the ARIA and IMA Awards – surprising the entire industry and proving that a real fanbase wins over media hype and radio play.

In a day and age where few heavy bands of any substance cross over to a greater audience, The Amity Affliction are using their voices to deliver a message as powerful as their music.
2. Chelsea Grin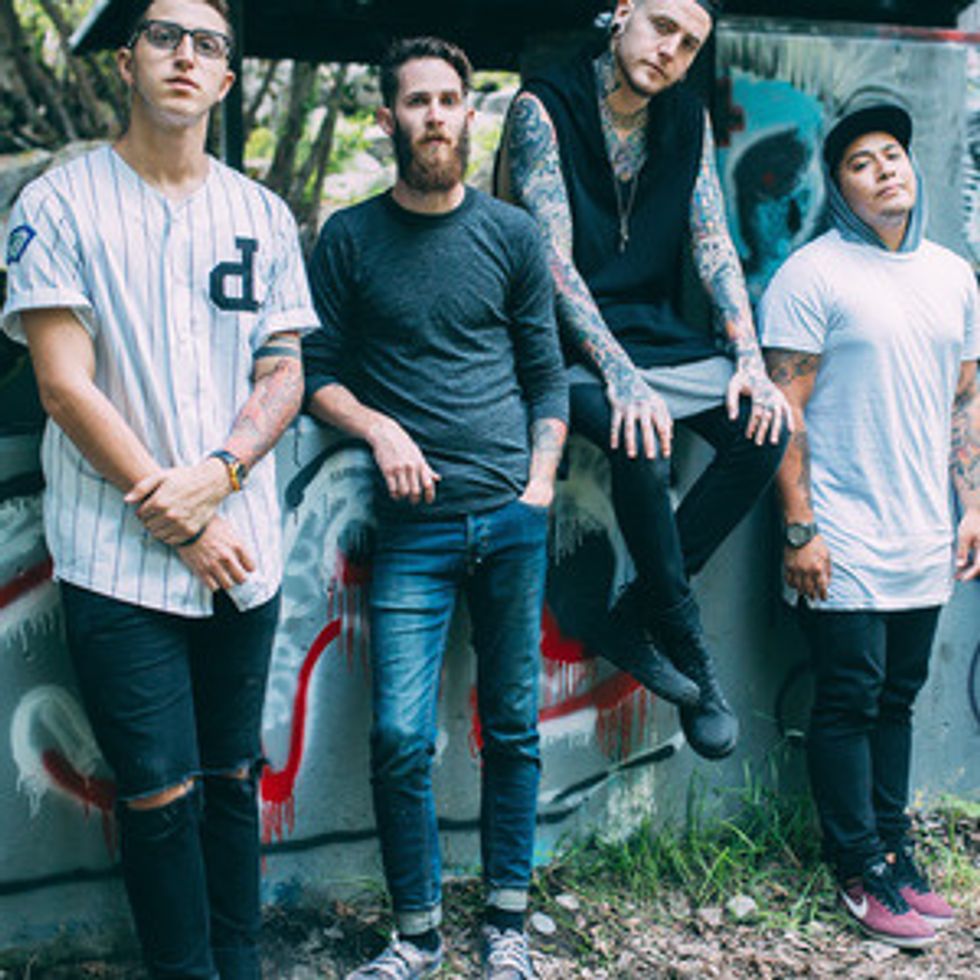 Songkick
Chelsea Grin, the band from Utah armed with THREE guitarists use a foundation of hardcore grit combined with death metal technicality and grind speed to produce as much aural harm as the back alley jaw split.

Age aside, Chelsea Grin is made up of Alex (vocals), Michael (guitar), Andrew (drums), Dan (guitar), David (bass) and Jaek, and have completed feats that bands existing twice as long have not. Forming from the ashes of Ahaziah, Chelsea Grin got active in March 2008.

"Right after we formed we recorded our first EP made up of five songs and started playing local shows. Soon after we signed to a small indie called Statik Factory and released a single called "Recreant" and did a small west coast tour in June of that year. The following month Statik Factory released our EP. Very quickly after that our Myspace page was getting hits from around the country and we found ourselves not only being established in Utah but kids all over were writing us and listening to us."

Chelsea Grin has completed tours with Arsonists Get All The Girls, A Plea For Purging, American Me, Dr.Acula, Attila and Within The Ruins and shared stages with Suicide Silence, Parkway Drive, My Children My Bride.
3. Ice Nine Kills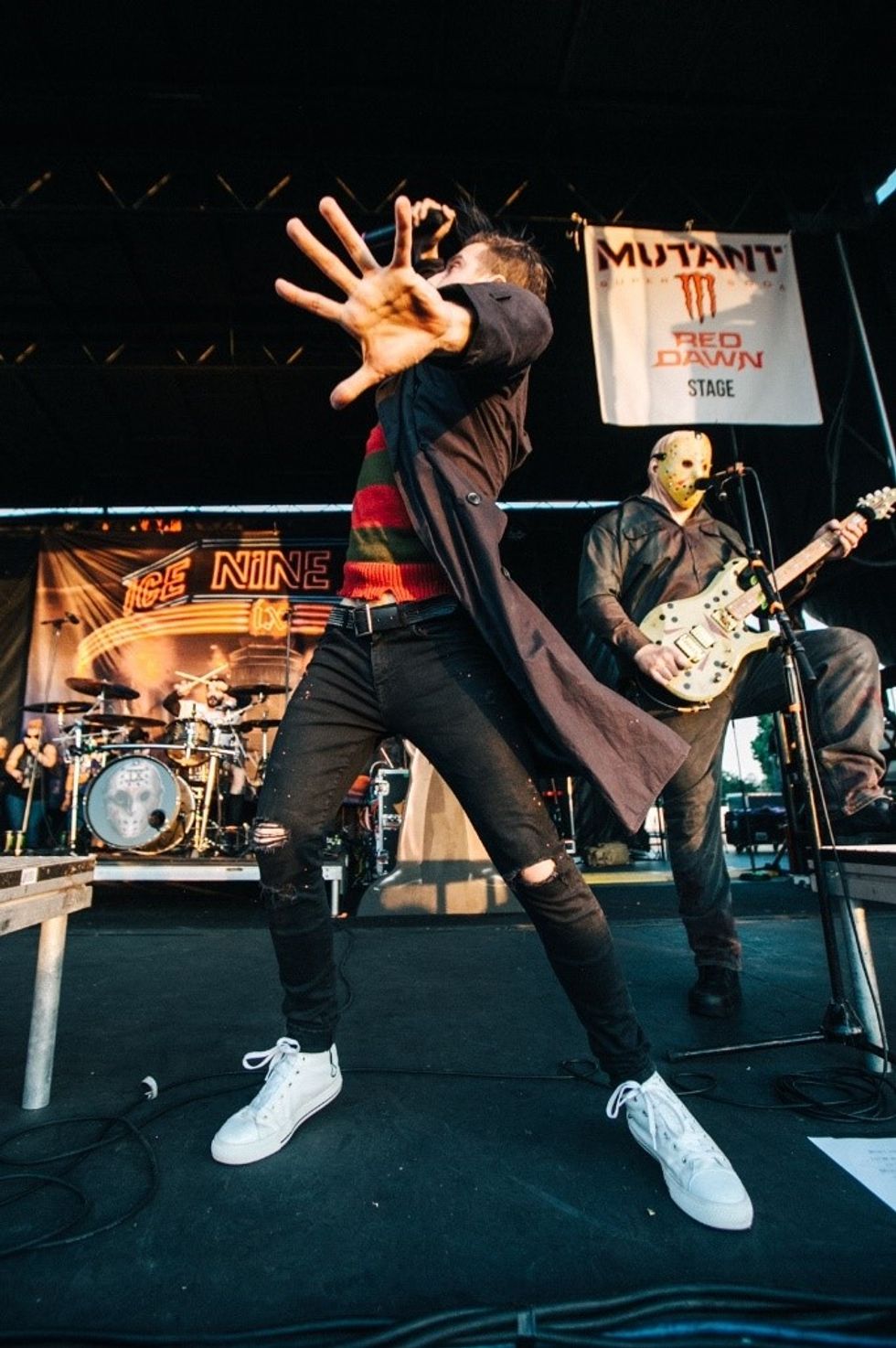 Jason Walton
It is unusual for a band to be equally influenced by hard-hitting groups like He Is Legend and Diecast, as well as the epic balladry of musicals like "Les Miserables" and "Phantom."

Yet, on Ice Nine Kills' debut album, "Last Chance to Make Amends," the sound of earth-shattering double bass drums and lacerating guitar riffs on a song like "Last Words," share space with ballads like "Chapter Two" that gently move the listener with little more than a soft piano and a clean guitar.

Ice Nine Kills, the band, named after the ultimate weapon of mass destruction - the Ice Nine isotope from Kurt Vonnegut's novel, "Cats Cradle" -will, like its namesake, awe you. The group seamlessly weaves the soaring melodies of punk rock and emo with the raw emotion and aggression of post hardcore and metal, creating in the process a refreshing sound that both soothes and knocks-over the listener.
4. Kublai Khan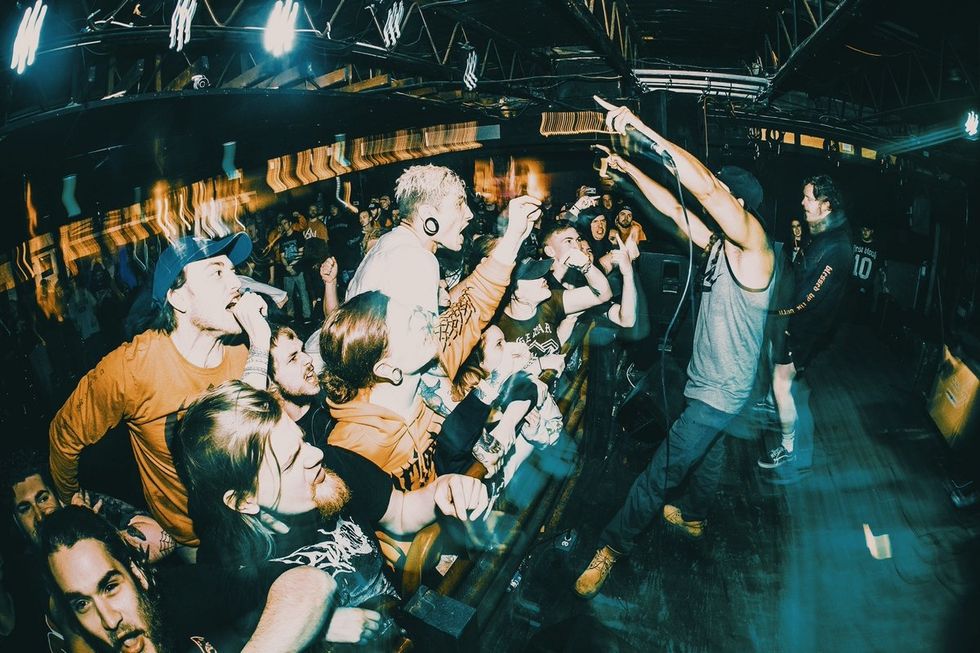 @KublaiKhanTX on Twitter
Energetic, aggressive, and passionate music. A four-piece metalcore band based in north Texas. We say what's on our hearts to express how we feel, who we are, what we stand for and won't stand for, as well as the problems of our generation.

In hopes of tapping into the underground and revealing the unseen lives and feelings of the youth in modern American society, we are fighting to make an impact in a music scape bogged down with meaningless lyrics and recycled with mindless music.

Trying to push messages that often get overlooked or ignored in the nation today, hoping to use our music as a vessel to relate with people and emit hope.
5. Wage War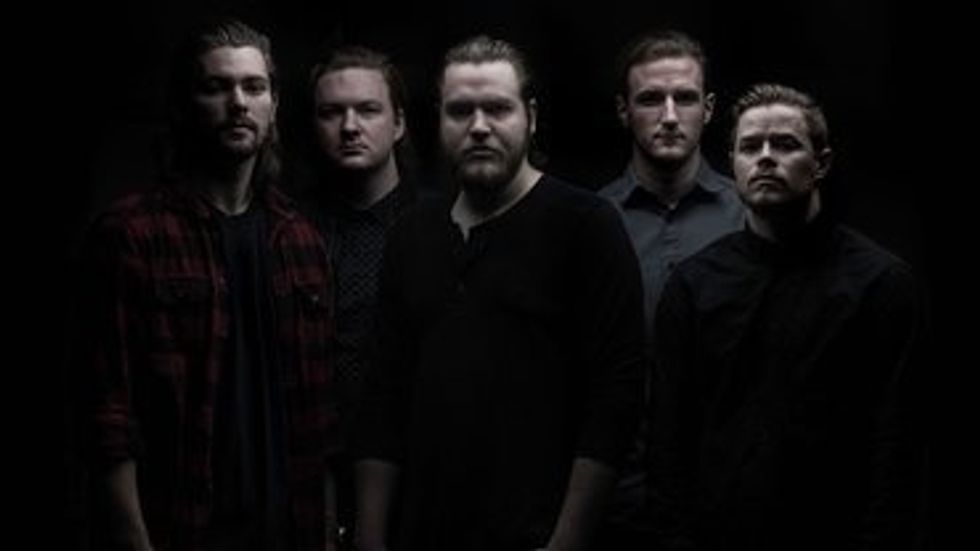 ticketmaster.com
With over five years of unmatched determination, the culmination of five Florida musicians' effort is ready to be unleashed. Guitarist/vocalist Cody Quistad and guitarist Seth Blake met in high school when they discovered that they shared musical interests, and started jamming soon thereafter.

In 2013, the duo encountered vocalist Briton Bond and, shortly after, bassist Chris Gaylord and drummer Stephen Kluesener were incorporated into the mix. Wage War marks their territory with from-the-heart lyrics and thrashing beats that transcend to a community who understands the trials and tribulations of growing up all too well.

"Blueprints," the band's debut album co-produced by A Day To Remember's Jeremy McKinnon along with Andrew Wade, resounds with all of the tension and ingenuity of its creation. The band delivers 11 tracks of uncompromising multi-dimensional metalcore, filled with high-intensity rhythms, battering drums and blazing guitars, tempered with tuneful vocal passages.

Crushing breakdowns alongside a combination of roaring and melodic vocals prove powerful enough to level a small village. Yet, Wage War aren't focused solely on destruction.

"The goal of 'Blueprints' was to establish a foundation," Quistad says. "It's our first record and our first chance to show people what we're about. So we really went all out to deliver the best songs we could possibly write and play them to the best of our ability. I think a lot of people are going to be surprised."
Mutant White Lightning Stage:
1. Crown the Empire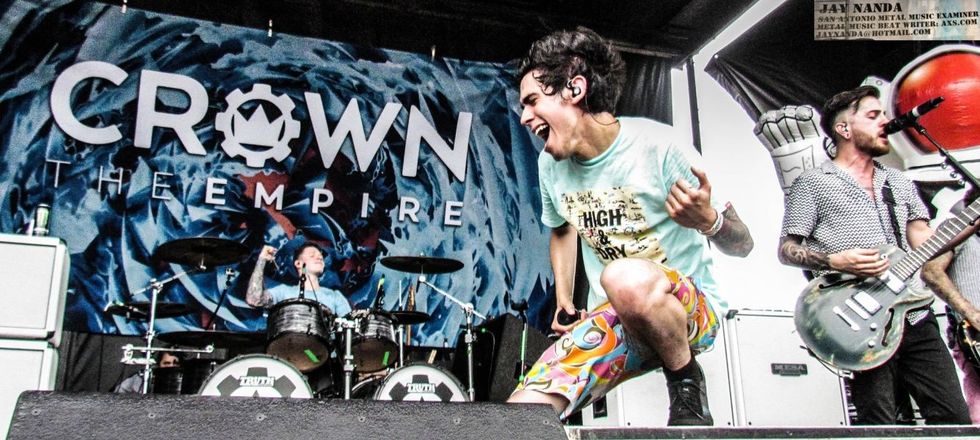 Jay Nanda
Crown The Empire... putting the "Fuck Yeah" into "Fuck Yeah Man."
2. Dayseeker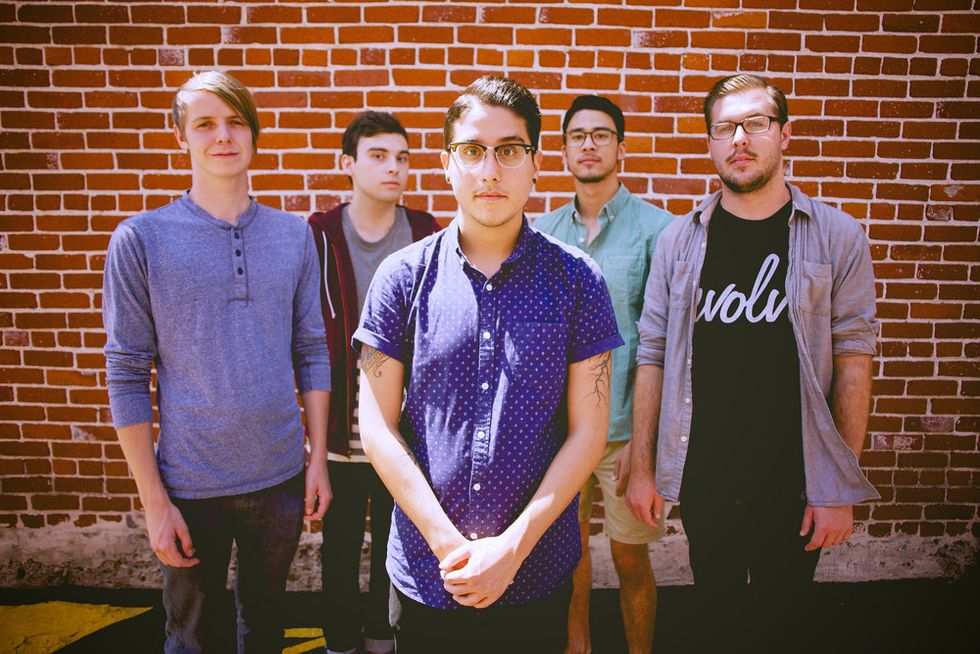 skiddle.com
Dayseeker is a post-hardcore band formed in Orange County, CA by previous members of Southern Lights and Arms Like Yours. The lineup consists of vocalist Rory Rodriguez, drummer Mike Karle, guitarists Alex Polk and Gino Sgambelluri, and bassist Andrew Sharp.

They announced their signing to InVogue Records on July 7, 2013. The label released their debut full-length album, "What It Means To Be Defeated," on October 29, 2013.
3. Every Time I Die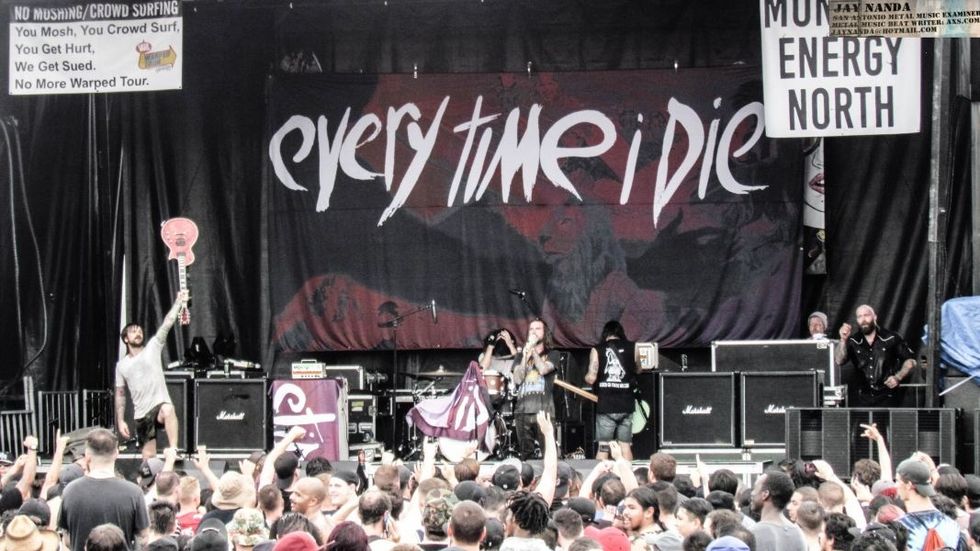 Jay Nanda
While there's no exact science to the resulting madness that is ETID's signature blend of turned-to-eleven hardcore mixed with southern-fried metal, over the last decade the band has consistently produced fan-favorite releases from albums "Big Dirty to Hot Damn!," with "New Junk Aesthetic" as icing on the proverbial metallic cake.

"'New Junk Aesthetic' is not the next logical step in the progression of Every Time I Die," explains front-man Keith Buckley. "It is an evolutionary leap. It's as if we have morphed from a single-celled bacteria straight to the guy with the dirt bike that will let you watch his older sister suntan if you steal him a smoke from your parents. Certainly you may acknowledge similarities, but on a grand scale, they stand light years apart."

Maniacal, convulsive and completely unpredictable are but a few words that come to mind when listening to "New Junk Aesthetic." With Big Dirty producer Steve Evetts at the helm again, ETID set out to corrupt souls and bring fans to their knees with an orchestrated chaos of their heaviest most skillful album.
4. Motionless in White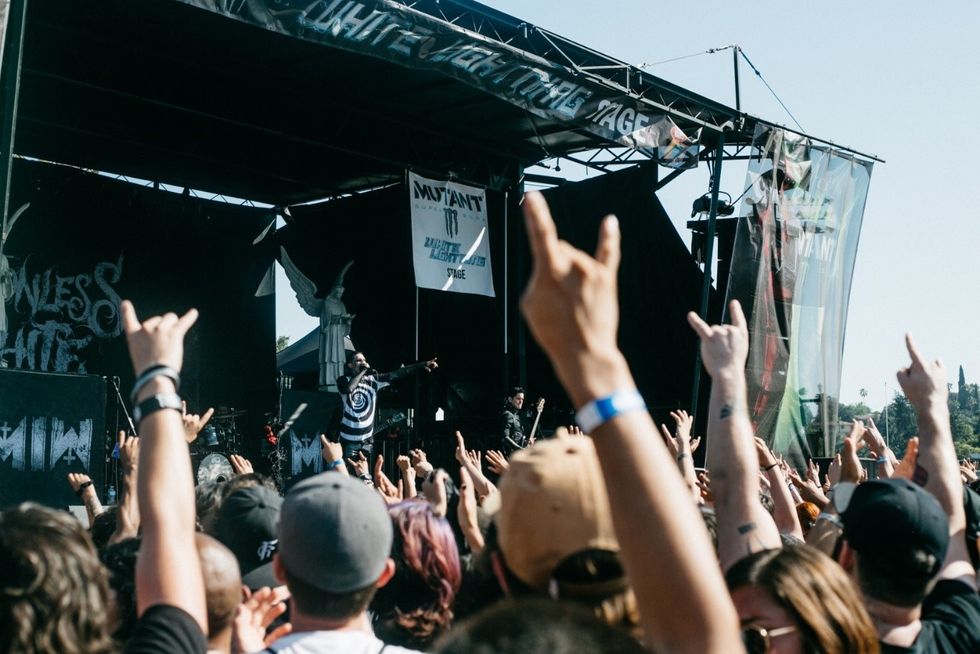 Jason Walton
A new breed of dark rockers is subtly taking over, stealing the hearts of a dedicated legion of fans, with a blend of intense melodic metal and a penchant for the macabre. Already fan favorites in the scene, Pennsylvania sextet Motionless In White is set to rise to the front of the pack.

Their debut full-length album "Creatures" is a writhing behemoth of an album. Mixing gothic and industrial influences with brutal breakdowns, intense riffs and soaring choruses, the album interweaves themes of lust and revenge with the band's passion for horror movies, myths and vampire culture.

The band has since been named as one of Metal Hammer's "75 Bands That Will Change The Face Of Metal", Alternative Press' Bands You Need To Know in 2010, and was one of Revolver Magazine's Bands To Watch.The band has made a huge visual impact in 2011 with their provocative videos for "Immaculate Misconception", starring Twisted Sister's Dee Snider, "Creatures" featuring NY Ink tattoo artist Megan Massacre, and "Abigail" which has has gained over two million views.

The band has already toured the U.S. with the likes of Asking Alexandria, Bleeding Through, In This Moment and Drop Dead, Gorgeous, Black Veil Brides and A Skylit Drive. After completing their tour with Escape the Fate and Alesana in early 2011, the band appeared at SXSW before launching into a full season of touring that included runs with Norma Jean, For Today, Vans Warped Tour and the All Star Tour with Emmure, and Iwrestledabearonce.
5. Unearth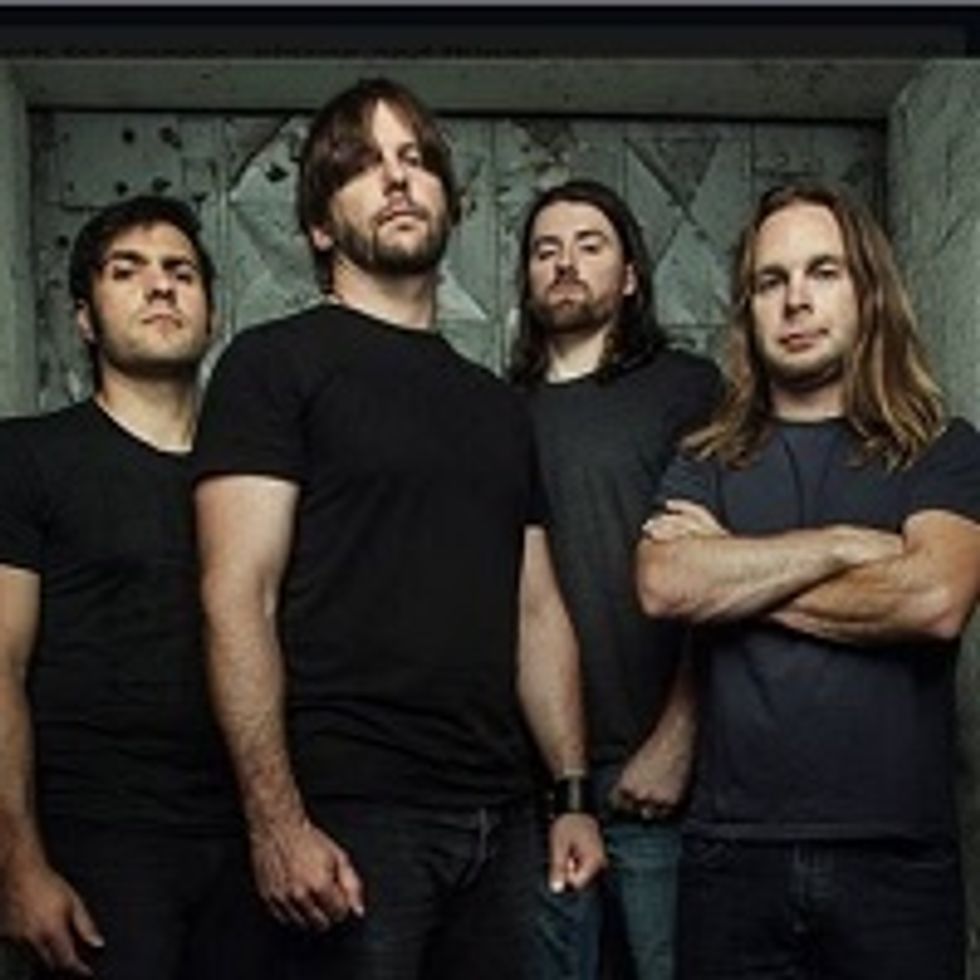 stereoboard.com
Metalcore band from Lynn, Massachussets, USA formed in 1998 under the name Point 04. They released six studio albums.
Owly.fm:
1. Assuming We Survive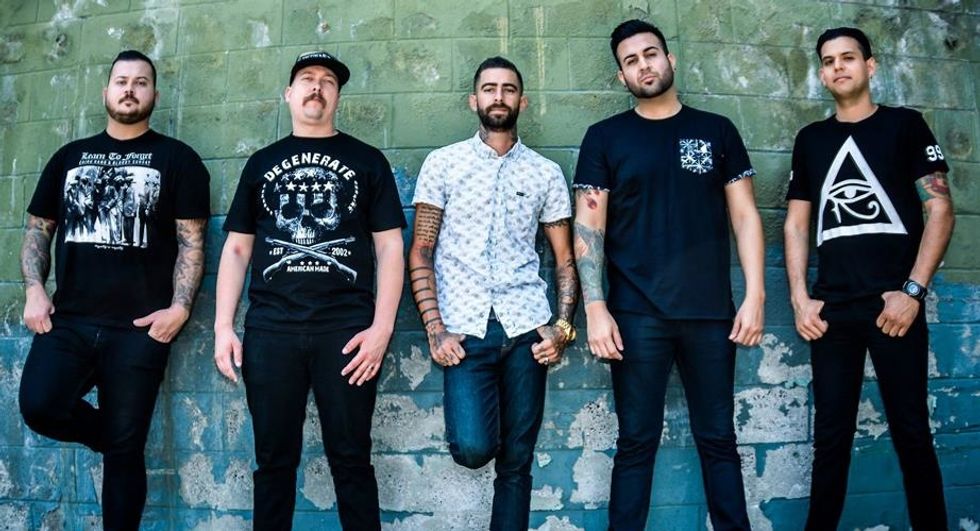 merchnow.com
Assuming We Survive is taking the world by storm, using raw passion and good old hard work has them becoming the new face of pop punk. Their roots run deep, rising up through the ranks from the local scene to national tours with big names such as Atreyu, Falling In Reverse, Attila, and many more.

AWS was founded in 2007 by front-man Adrian Estrella and drummer Kris Pasos. The lineup is rounded out by bassist Joe Lawson with guitarists Phil Adams and Johnny Silva. By the time the band released their second EP "Get Busy Living," they had already booked themselves on two Western United States tours; defining their ability to work hard and willingness to sacrifice for their craft.
2. Don Broco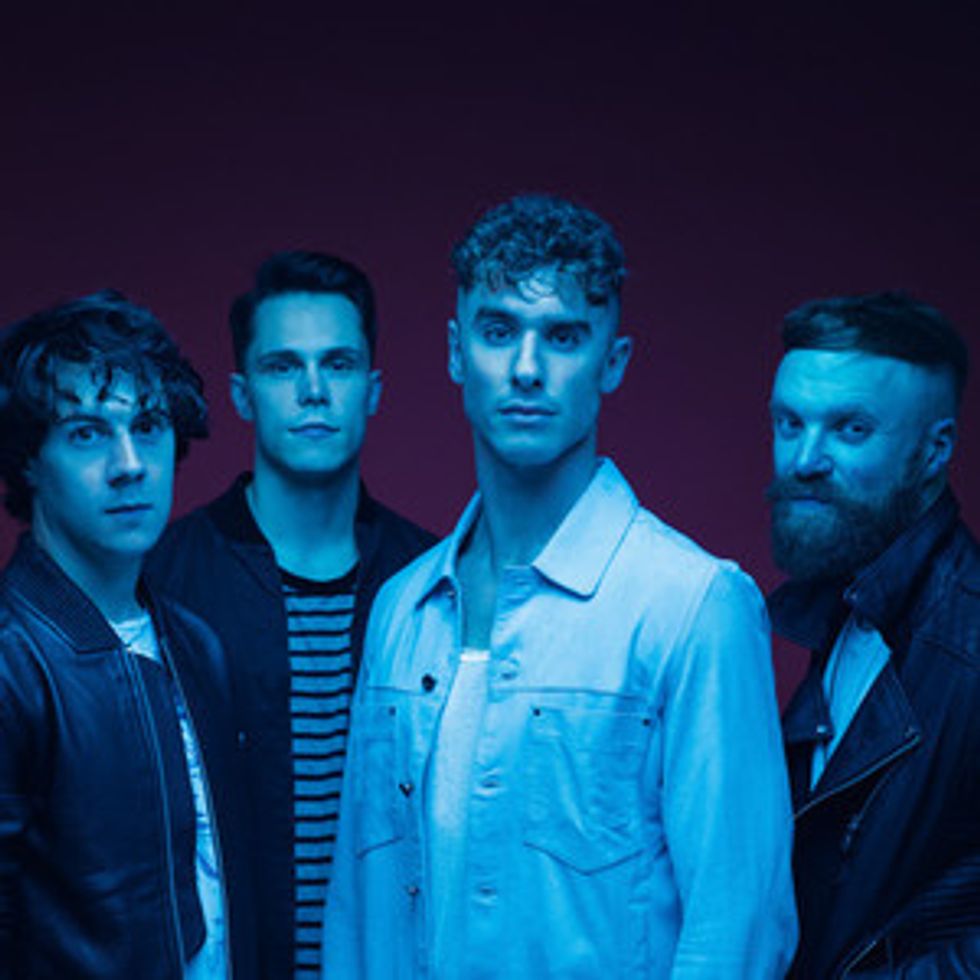 songkick.com
Don Broco are a British rock band formed in Bedford, England in 2008. The band consists of Rob Damiani, Simon Delaney, Tom Doyle and Matt Donnelly.
3. Palaye Royale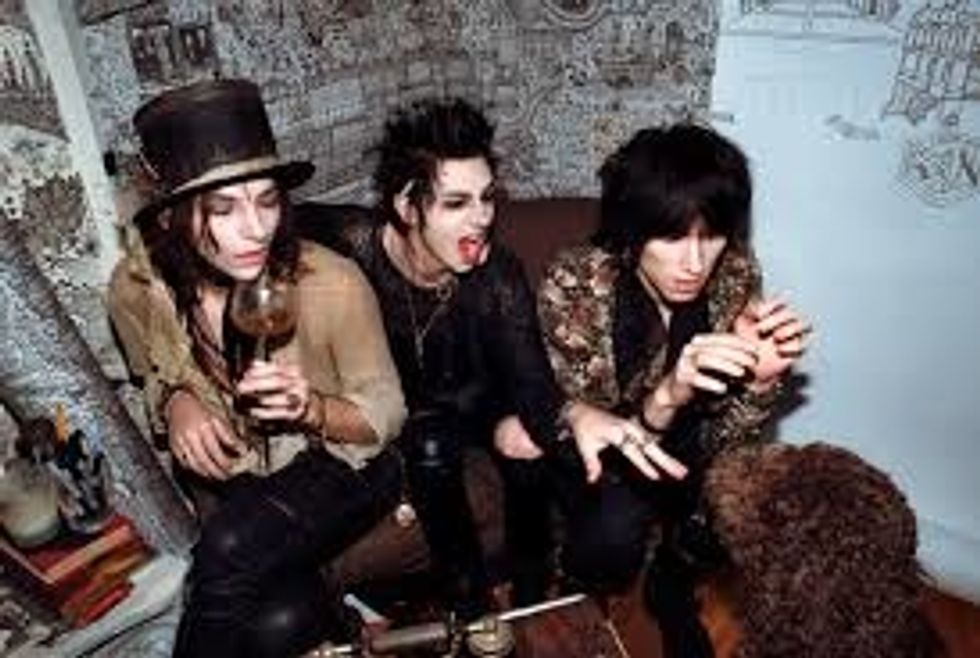 palayeroyale.com
The fashion-art rock band Palaye Royale has been named champions of MTV's "Musical March Madness" 2014. They are the first unsigned act ever to compete in and win this fan-voted tournament. The global Samsung Galaxy Note commercial that features Palaye Royale's single "Get Higher" continues to make an impression and make history.

Songwriters, performers, rockstars, co-producers, filmmakers, champions. Years ahead of their time, frontman Remington Leith, guitarist and organist Sebastian Danzig and drummer Emerson Barrett formed Palaye Royale in late 2011.

The history-making band is the first unsigned act ever to be fan-voted to compete in the NCAA-style music competition, pitting 64 bands against one another that ultimately saw Palaye Royale defeating Linkin Park in the championships.

Palaye Royale's Soldiers of the Royal Council are part of a youth revolution and movement in music that is making history for the band, building via social media and powering their impressive view counts for their self-created music videos, which they call art films. Palaye Royale has also performed a string of successful sold-out west coast dates in California and Las Vegas.
4. Story Untold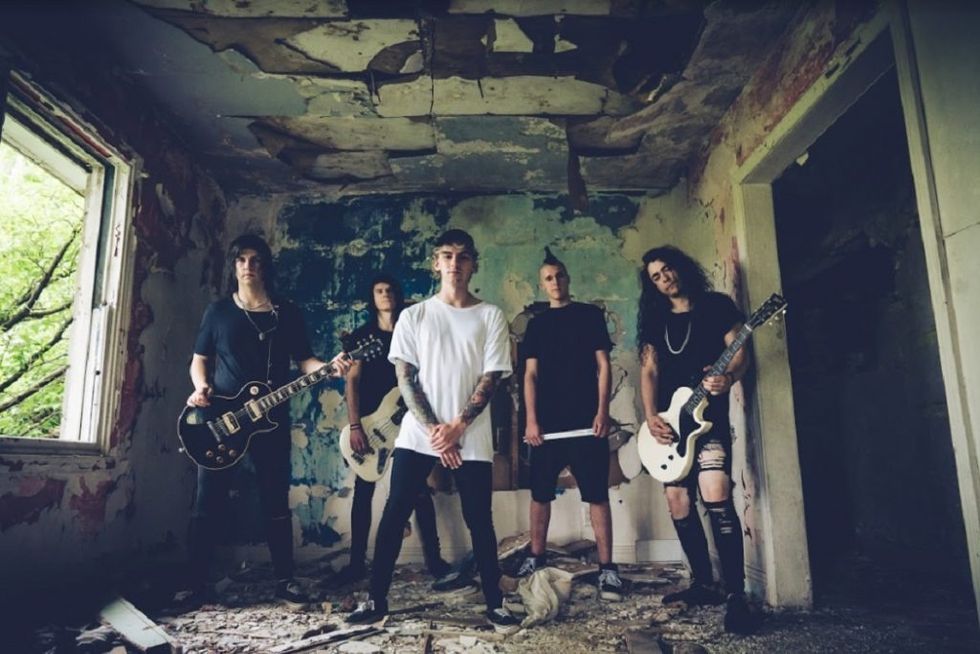 Jason Setnyk
Story Untold (formerly known as Amasic) is a pop punk quintet based in Montreal, Canada that was founded in 2012.
5. Trash Boat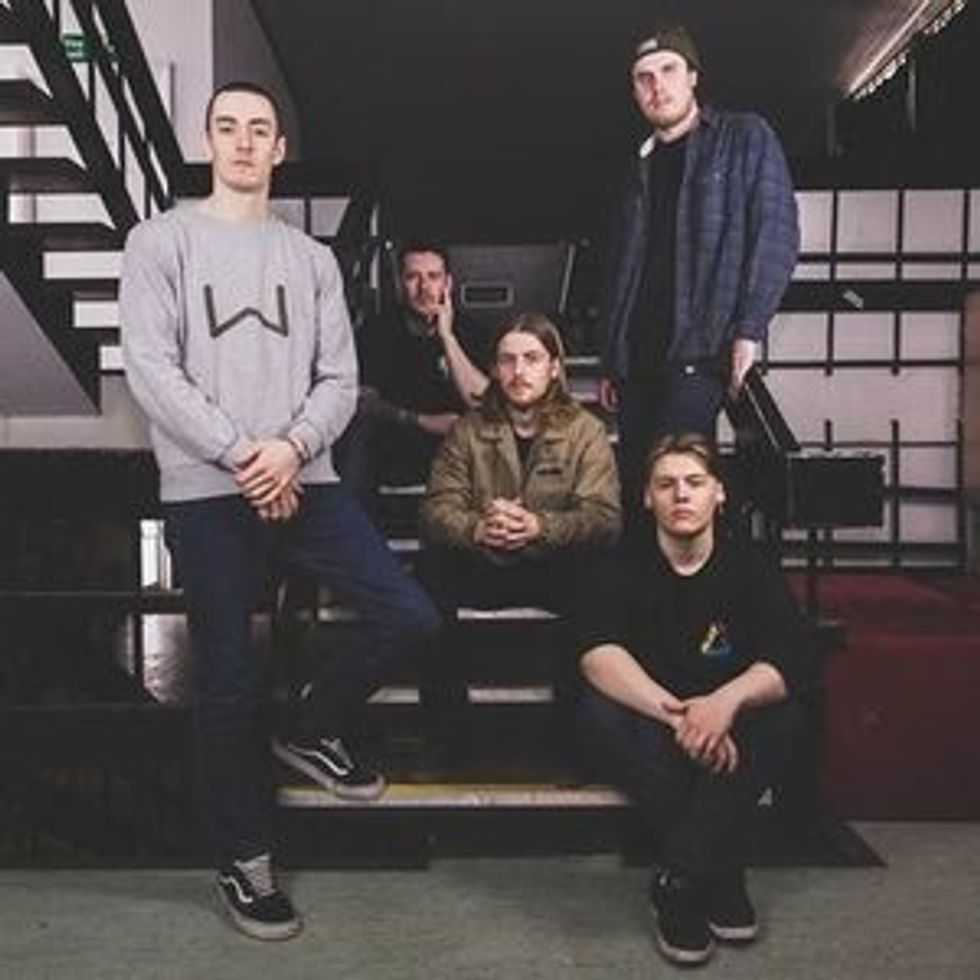 songkick.com
Trash Boat is a British pop punk band formed in St Albans in 2014.The group consists of lead vocalist Tobi Duncan, guitarists Dann Bostock and Ryan Hyslop, bass guitarist James Grayson, and drummer Oakley Moffatt.

The group has released two EPs; one was released independently in 2014 while the other was released after signing with Hopeless Records in 2015. The band's debut album, Nothing I Write You Can Change What You've Been Through, was released on 17 June 2016.
From Your Site Articles
Related Articles Around the Web