I have a theory: a girl must be wearing a tank top in order to survive in a horror movie. There is a trope in horror films called the final girl. She is the girl who survives, kills the bad guy, is good looking, and usually a virgin. Recently, they (Hollywood people I guess) made a movie about this trope. Cleverly, it was titled The Final Girls (2015) where the final girl wears a white tank top. However, she doesn't wear it the whole movie. She wears a flannel in the beginning but towards the end when it becomes apparent that she is the only one who can kill the slasher, she takes the flannel off and embraces the white tank top look.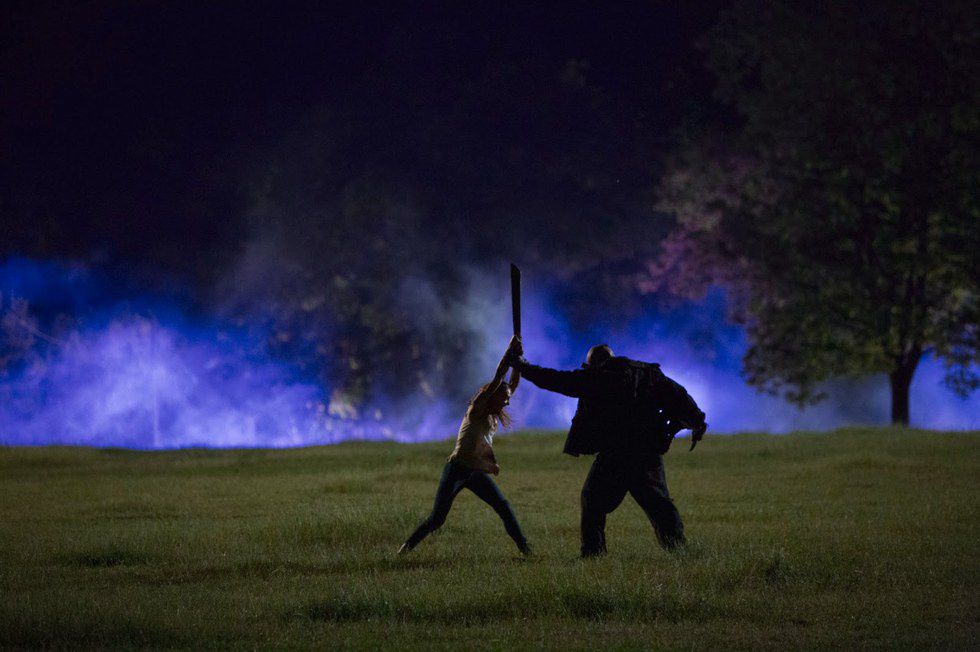 If I had to guess, it might have all started with Ellen Ripley in Alien (1979). Played by Sigourney Weaver, she ends the movie by killing the giant Alien queen and burning all of its eggs but she's wearing a white tee shirt instead of a white tank top.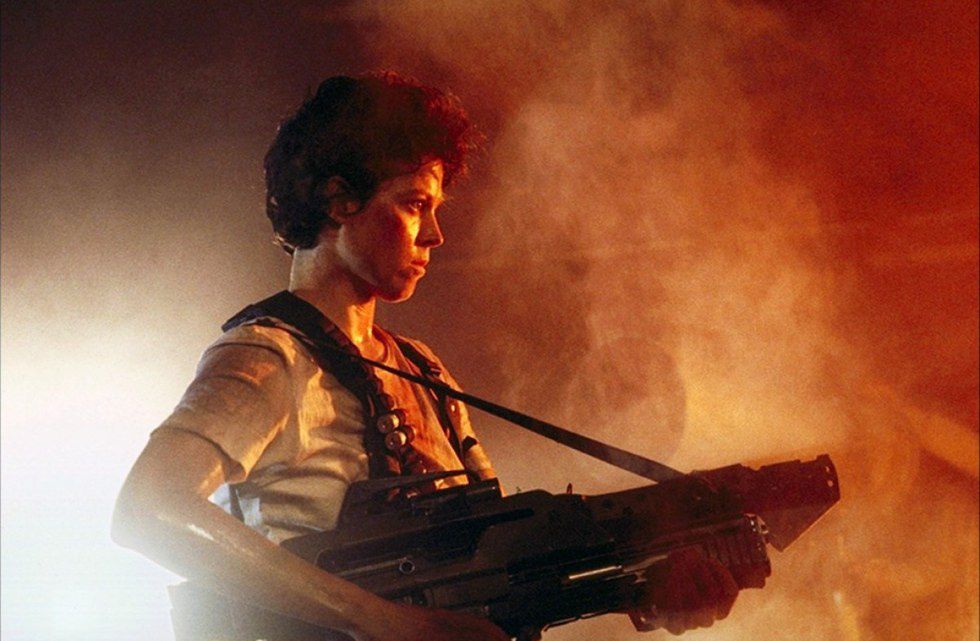 However, there is a scene where she is wearing a white tank top and undies so I'm going to count it. Many final girls seem to have been inspired by Ripley because she encapsulates the bad ass chick who takes matters into her own hands.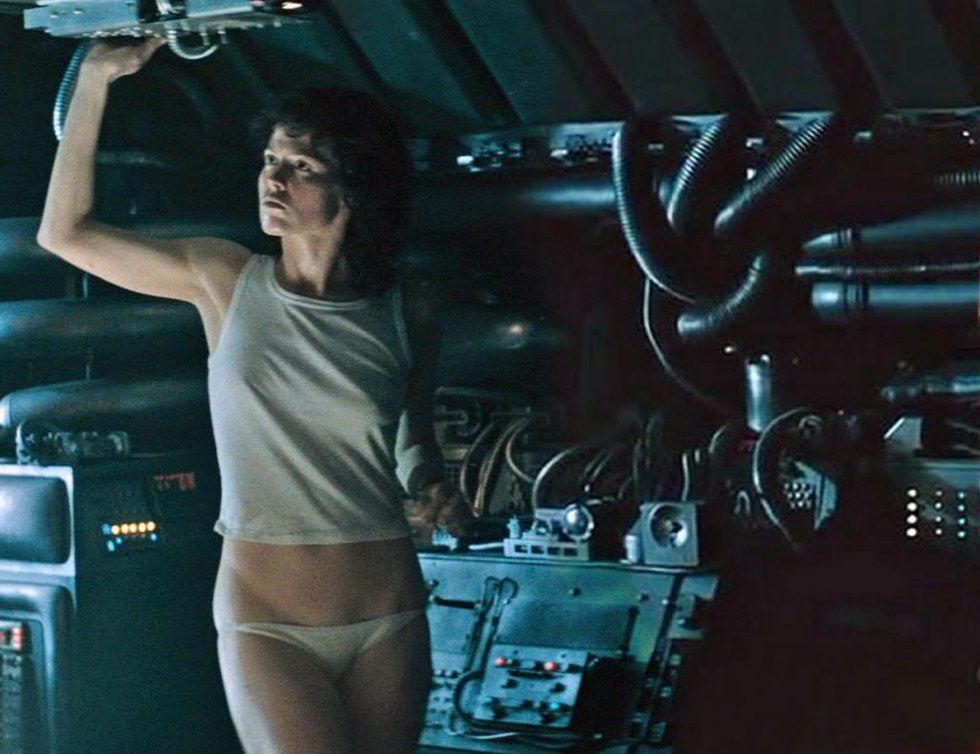 I love it when the girl saves the day but how come almost always these women have to be portrayed as sexy? Let us not forget about Texas Chain Saw Massacre (2003). I'm focusing on the remake here. You know the one I'm talking about. Jessica Biel sports a tight white tank top tied to show her stomach.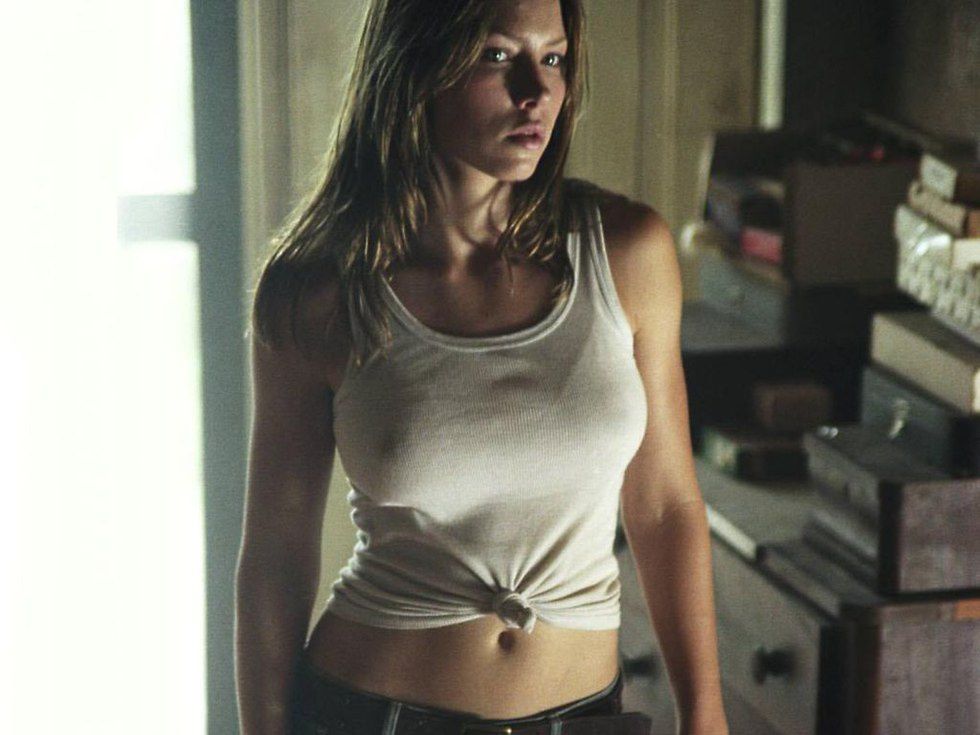 Though she doesn't actually kill Leatherface, she is the lone survivor of the crew who unfortunately finds a family of cannibals, and in escaping she becomes the final girl. She does put up a pretty good fight by running over the evil sheriff a few times with his own cruiser and cutting off Leatherface's arm. However, most of the time, the focus is on her body with plenty of shots of her walking away from the camera as well as on her stomach and breasts.
Sarah in The Descents (2005) kills plenty in her tank top, swinging a pickaxe. She becomes the final girl when she leaves her mate (friend who had an affair with her husband) for dead by sticking the pickaxe into her knee and leaving her for the flesh-eating monsters that live beneath the Blue Ridge Parkway where they have gone spelunking.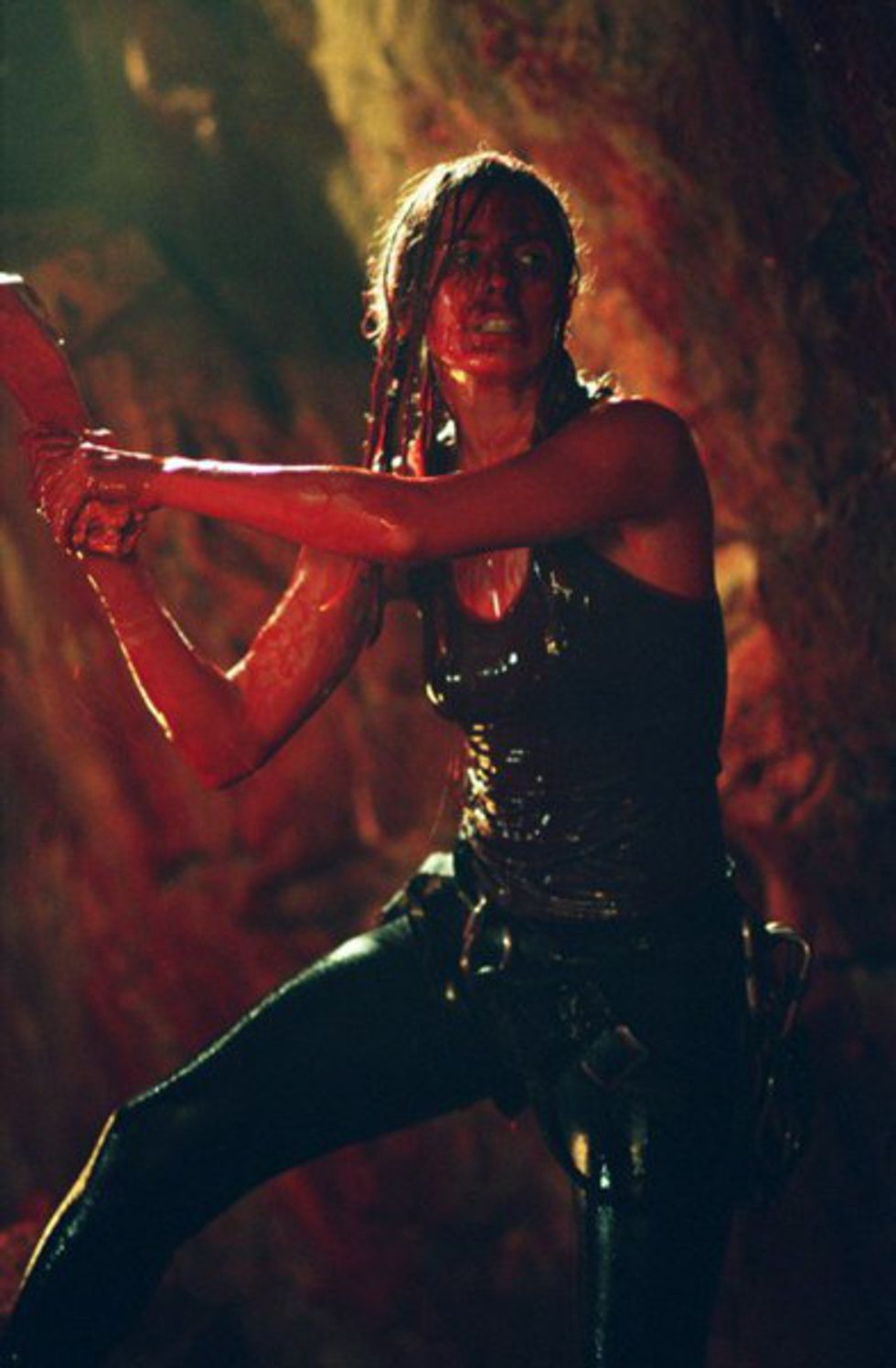 Even in the remake of Night of the Living Dead (1990), the final girl, Barbra, sports a white tank top.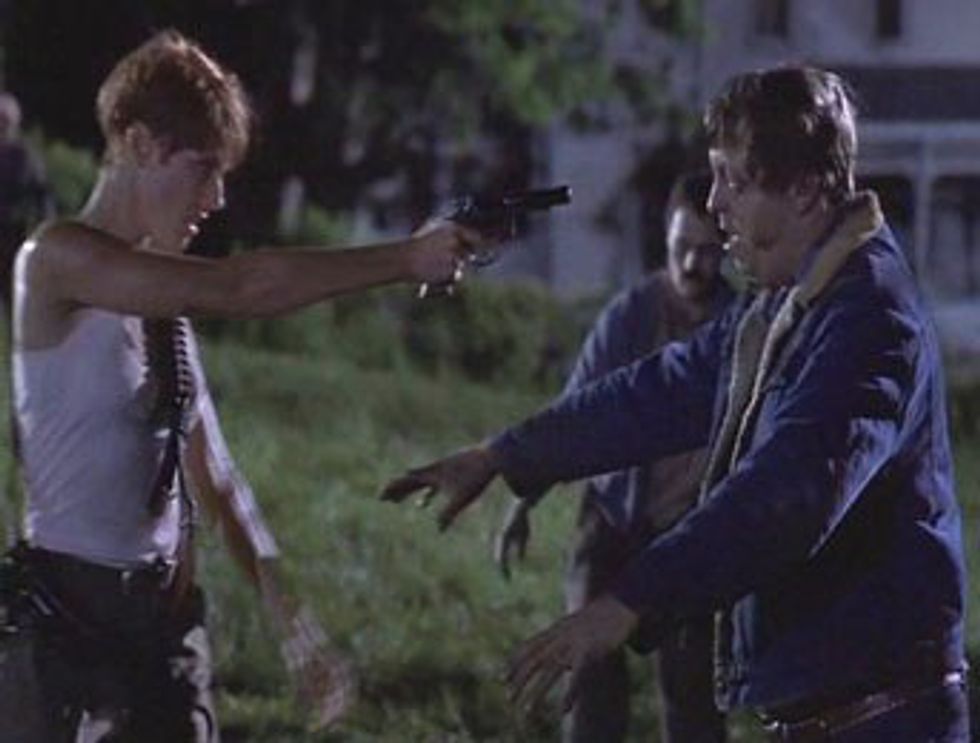 Jaimie Alexander loses her white tank top in the movie Rest Stop (2006) and is stripped down to just her bra. Come on, can't she try to save herself without having to be a complete sex symbol? I love it when a sexy woman saves the day because that is awesome, however when it is always happening, it's like "girls can be more than just sexy. They can save everyone/themselves and be a solid 5, it doesn't just have to be about sex appeal".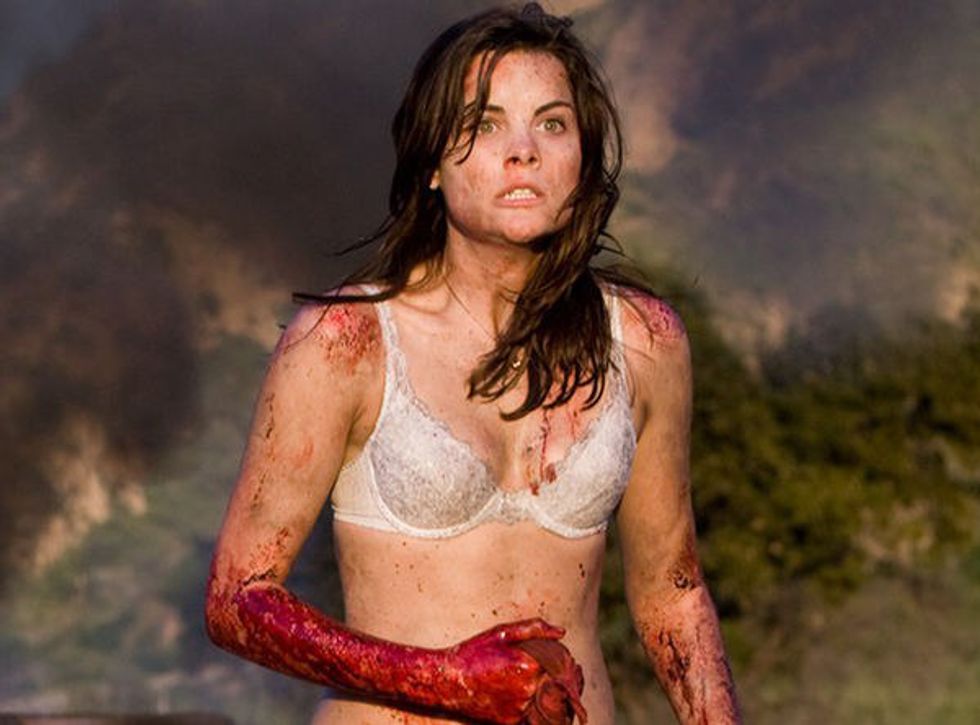 Guess what Jennifer Lawrence wears in House at the End of the Street (2012). You guessed it (well you did if you guessed a white tank top).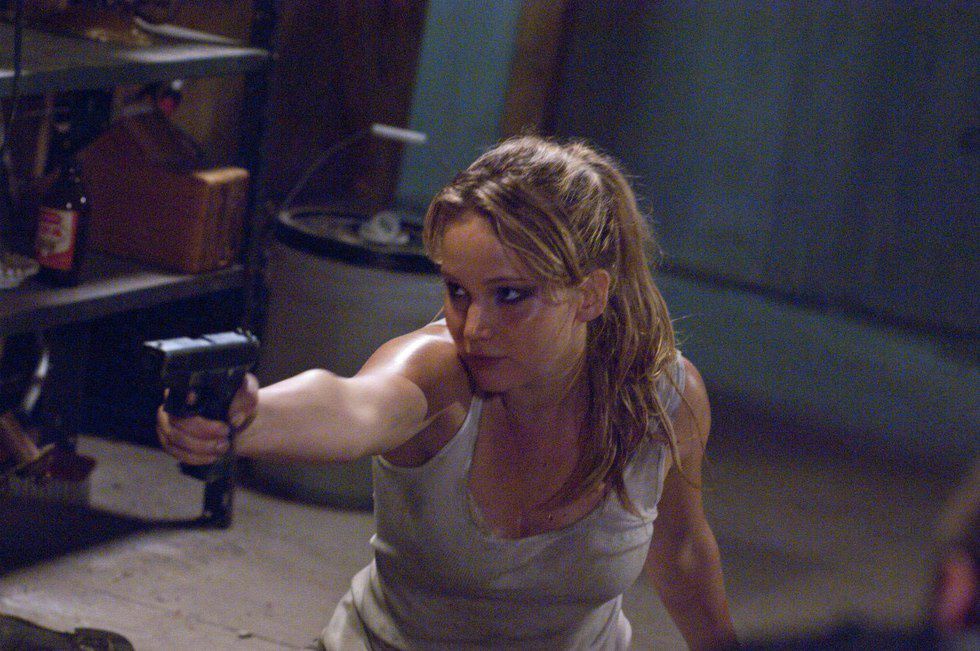 I don't really mind that all these final girls are wearing a white tank top, however it's boring and overdone. You see a girl in a tank top in a movie and you know she is going to be the one that survives. Hollywood has got to switch it up more. Keep the final girl trope, maybe even extend it more so that the girl doesn't have to be an upright citizen, a virgin, or be viewed as the sexy one to kill the killer. Definitely keep the fact that it is almost always a girl who kills the bad guy in a horror movie because that is so kick ass. None of these girls need saving from any man. They can do it all on their own. This I love. Keeping sending the message that girls can independently kick major ass.