Tis the season of summer festivals full of live music, sunkissed skin, and not to mention some of the best outfits. These festivals are a great excuse to step out of your comfort zone and wear something on a normal day, you might think is a little risky. From the iconic flower crowns, crop tops, and eye-catching hats, there are trends almost anyone is bound to fall in love with. If you're lacking inspiration, here are a couple photos from celebrities and other fashionistas to get you inspired.
1.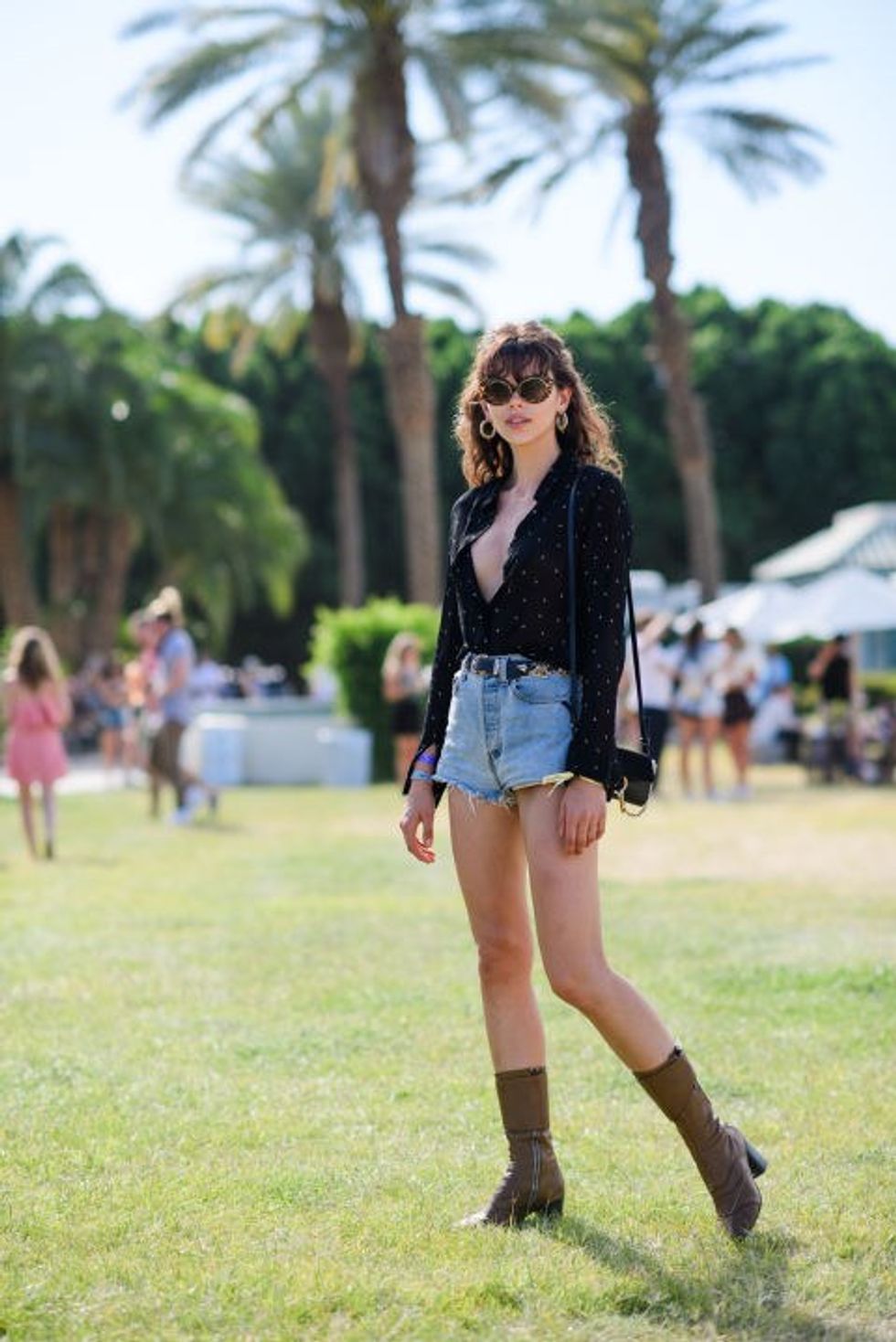 Hoops, black top with a matching black belt and hightop shorts. Also, who said you can't wear brown with black? I am loving this!
2.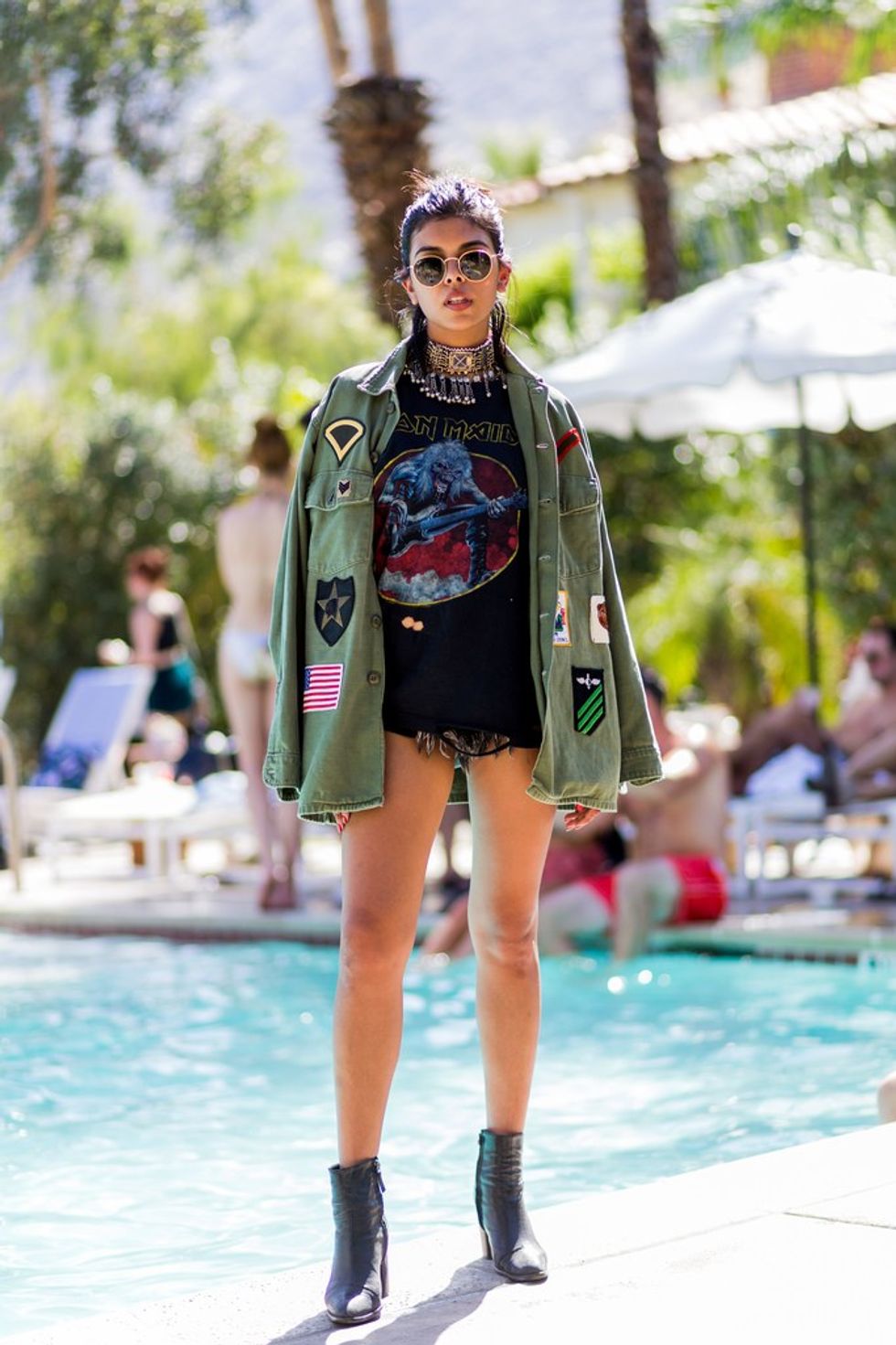 3.
I am such a fan of neck scarves. It can tie your outfit up so perfectly!
4.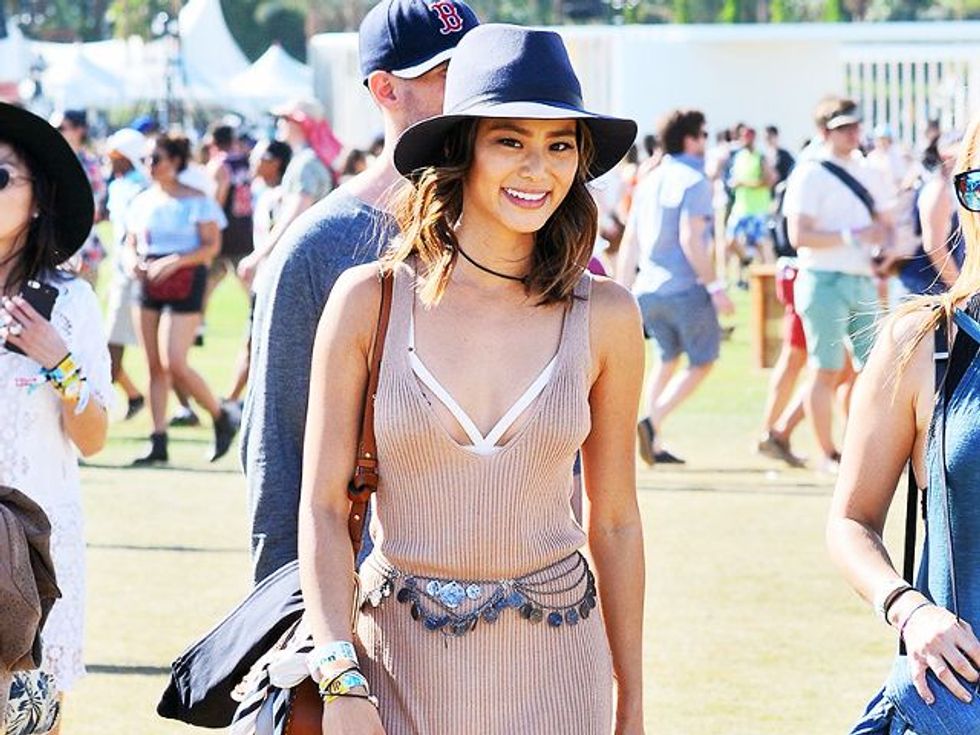 Not a fan of the sun in your face? Or just want to spice up your look even more? Add a stylish hat! The metal belt on this fashionistas waist is perfect to break up the pale colors and add attention to her waist and bralette.
5.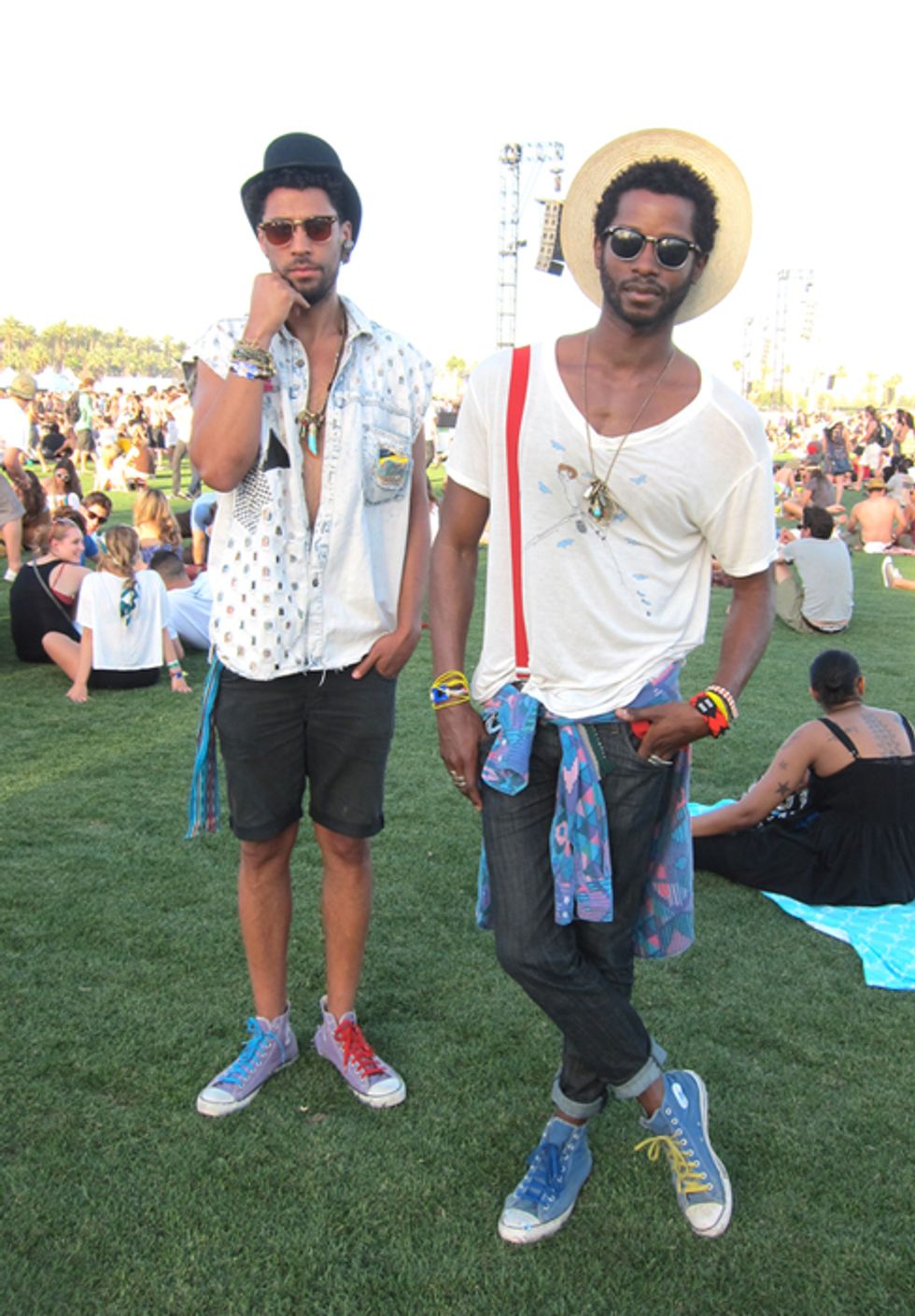 Boys, this is your chance to get stylish too! Roll up those jeans, wear a couple bright bracelets, and finish it up with a long necklace.
6.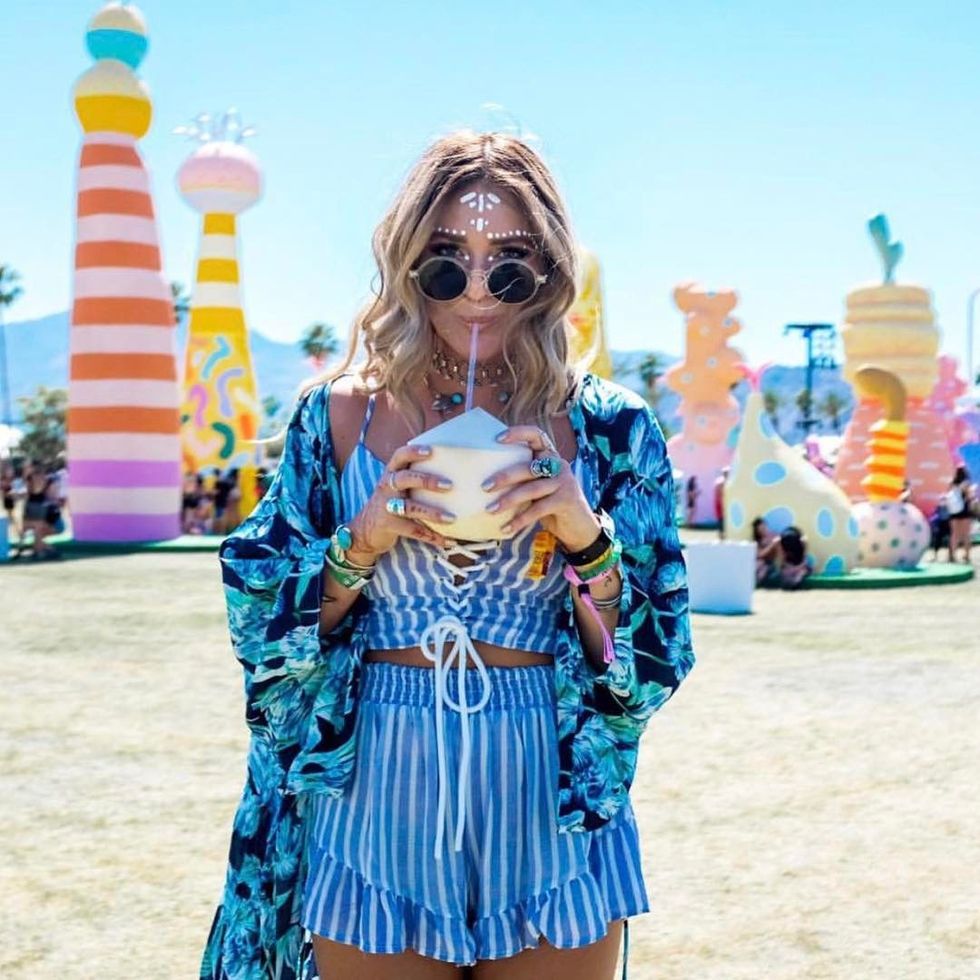 Face art can bring a totally different feel to your look. Other options could be gem stickers and glitter.
7.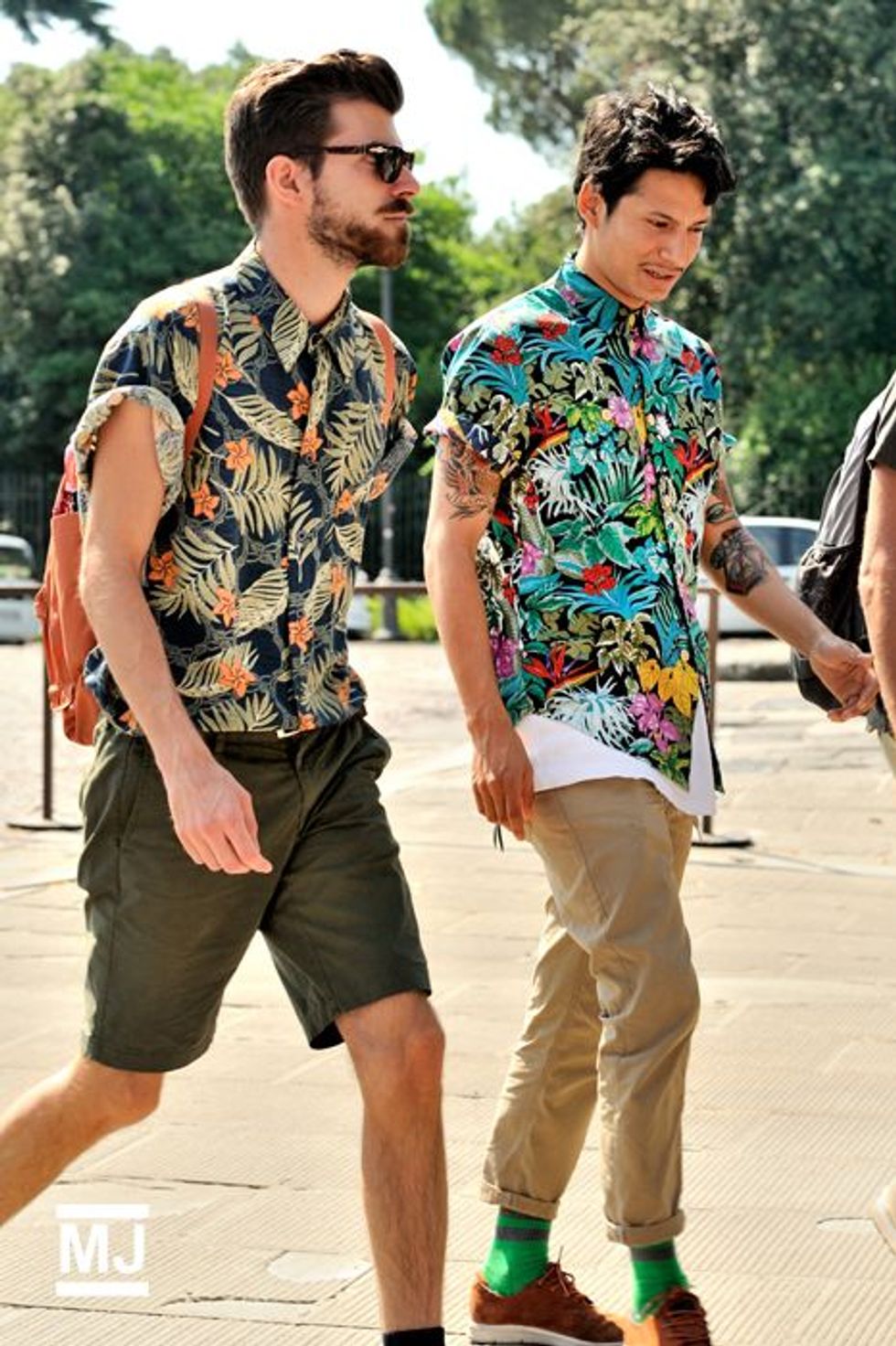 For men who want to keep it simple, a unique shirt with nice paired shorts or jeans will do!
8.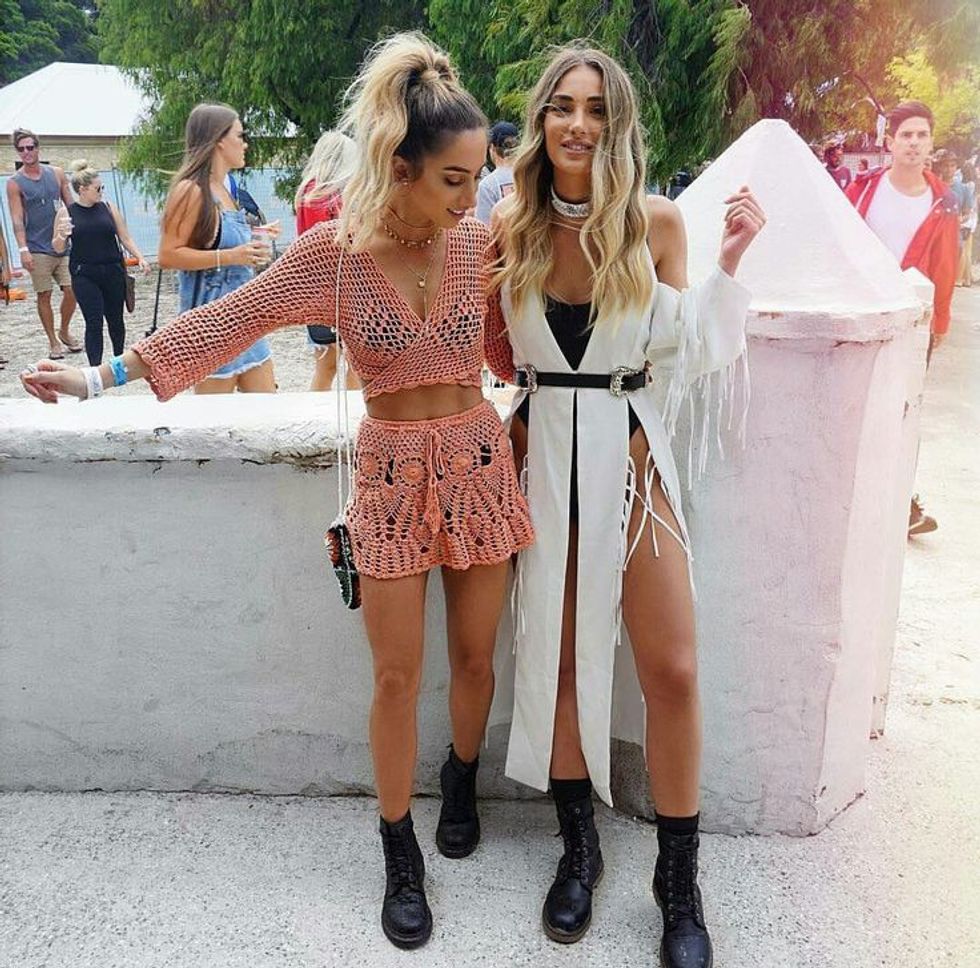 Combat boots are comfortable and in my opinion, make your legs look twice as long. Pair those with a romper or dress and you're set!
9.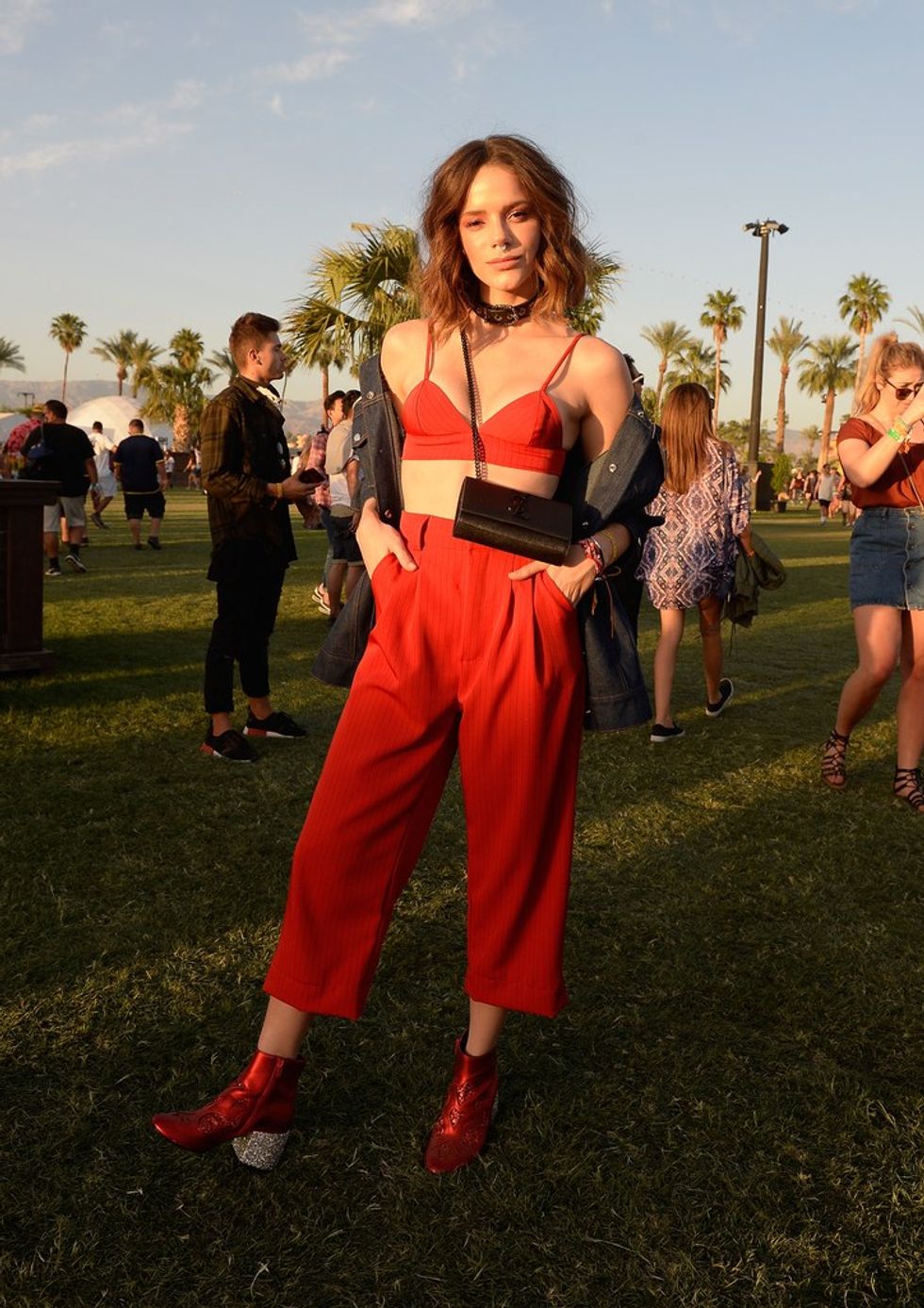 If you don't want to show too much skin, pair your two-piece with a cardigan or other long sleeve.
From Chicago festivals like Lollapalooza, Mamby On The Beach, and Spring Awakening, to other festivals all around the world like Sasquatch Music Festival. People from all different backgrounds come together to enjoy a night sharing one thing they love, music. Or, even better, maybe two things they love, fashion and music.