One of the most discussed Christmas songs of all time is the classic hit, "Baby It's Cold Outside." It also happens to be one of the most controversial ones, due to the lyrics. If you take the lyrics at face value, it certainly is a bad song. It's about a woman insisting that no, she can't stay, and the guy she's with insists that she should stay and apparently has put something in her drink to make her want to stay. That seems horrible, and in the context of today, it truly is horrible. It's not at all a good song.
The thing that people forget when they listen to this song, however, is historical context. The song was originally written by Frank Loesser in 1944. That was seventy-two years ago. The world was a hell of a lot different seventy-two years ago.
The social climate of the 1940s was so incredibly different than that of today. Women and feminism were viewed in a completely different light then than they are in today's society. World War II was the first war that women were allowed to serve in, and even then it was only as nurses. The first female superhero, Wonder Woman, was introduced in this time period. Women did not do the things they can do today. Things were still incredibly traditional, and a woman staying alone with a man would have to give many excuses as to why she was staying, even if the truth was that she just wanted to stay the night with him.
When people pick apart the song, they tend to focus on the line "Say, what's in this drink?" When doing this, however, you ignore the rest of the context around it. "What's in this drink," was a question that people asked when they wanted to "blur their own responsibility for actions they wanted to take but that weren't considered proper." In a society where men hold all the power, the woman singing this long is her flipping the tables. She's saying that she wants the power over her life, that she wants to stay with him for the evening and if she has to blame that on drinking too much, then so be it. She is taking control over the situation, and that's truly something that's ahead of its time.
To look at this song through a modern lens is to ignore the history and the loops that women had to jump through to get what they wanted out of the relationships they had in their lives. Women had to do so much work to get what they wanted without being publically shamed for it, and that context is important to help understand that this song is just that; an anthem for strong, powerful women who worked to get what they wanted. And forgetting that is to forget an important part of feminism and women's history.
To cap it all off, here are a few of my favorite performances of "Baby, It's Cold Outside" for your enjoyment.
Elf - Zooey Deschanel and Will Ferrel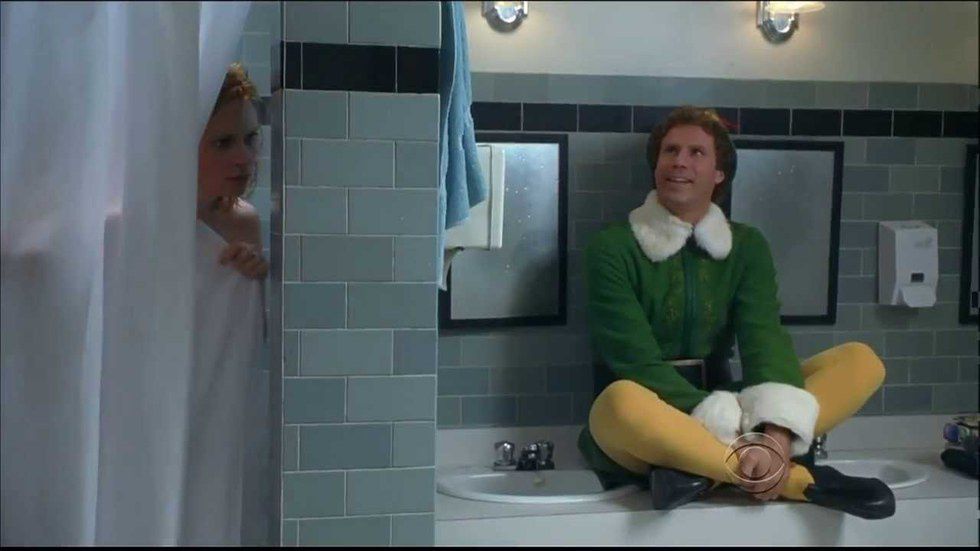 Glee - Darren Criss and Chris Colfer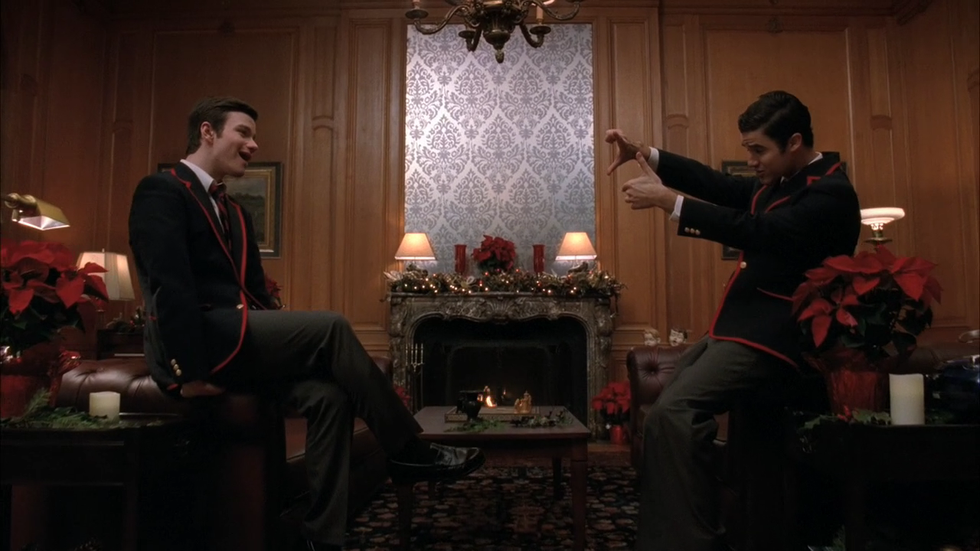 Idina Menzel and Michael Buble