You know what they say, breakfast is the most important meal of the day. It's true; starting off your day with a healthy, nutritious breakfast can set the tone for a good day filled with energy. Personally, I think breakfast may be my favorite meal. Pancakes, waffles, french toast, bacon, hash-browns, eggs...I love it all. It's easy to lose control and splurge when it comes to breakfast, but I've come up with a few healthier versions of some breakfast favorites that I find extremely satisfying, nutritious, and just as delicious.
Breakfast Smoothie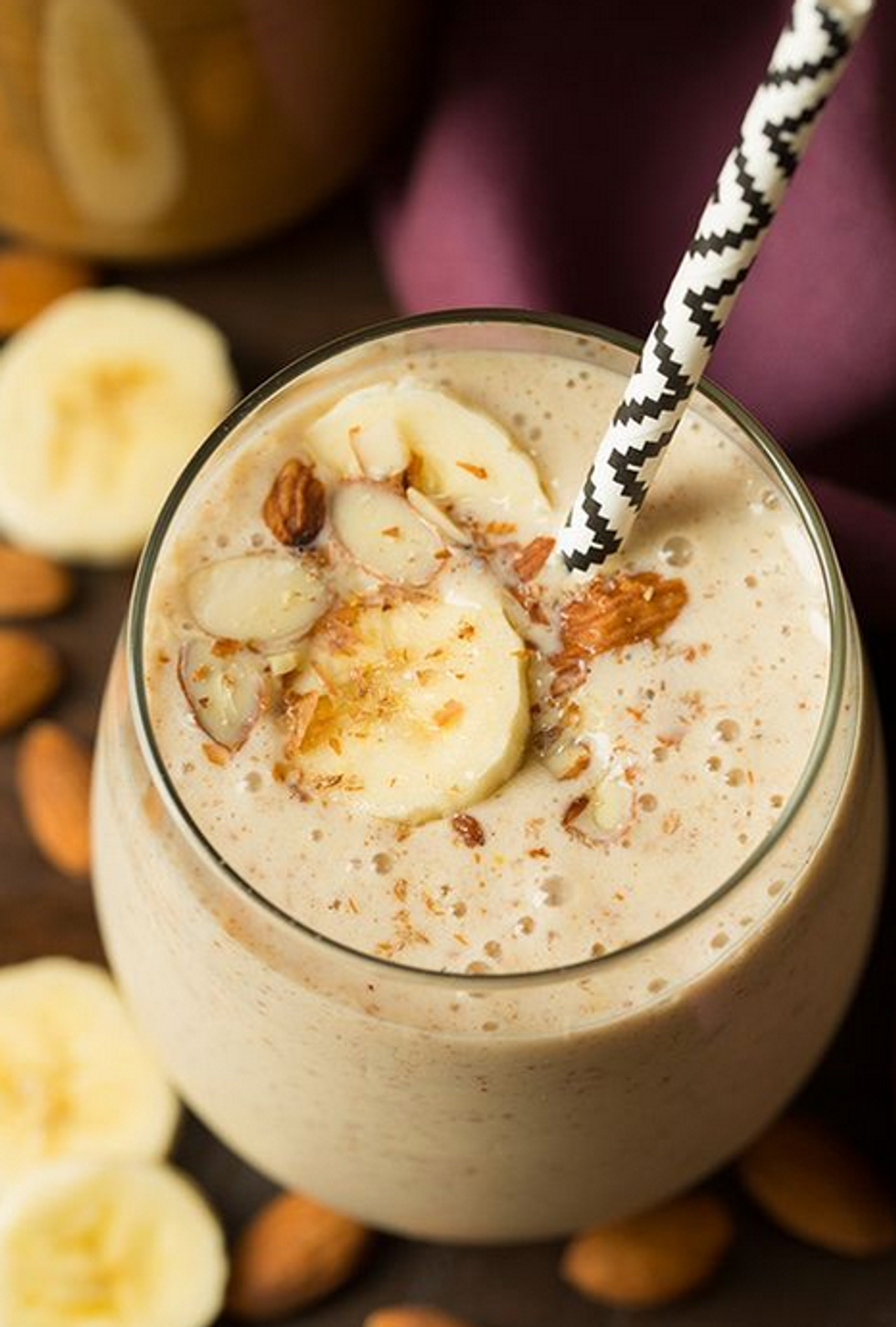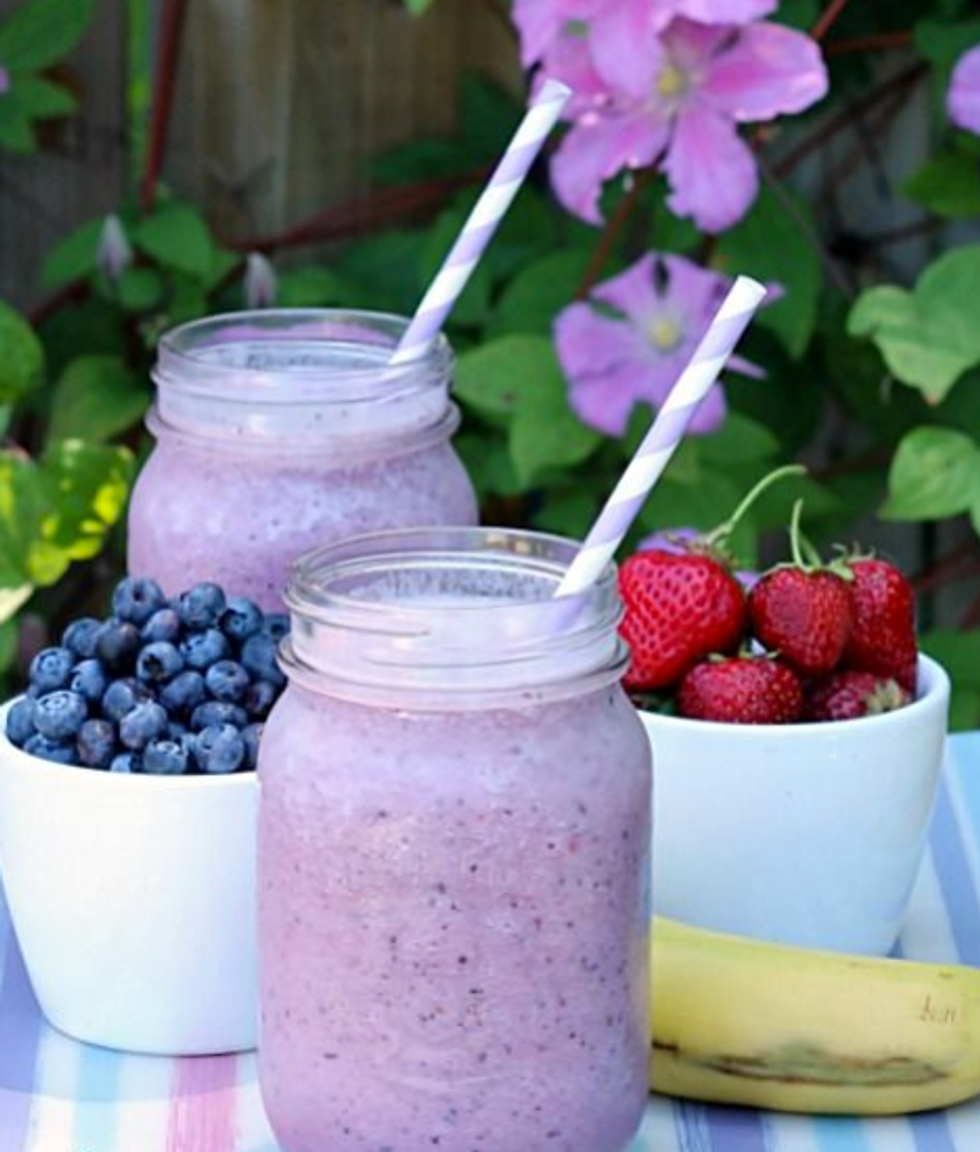 Simple and easy to make, a delicious smoothie is a great breakfast to take on the go. When it comes to choosing your smoothie ingredients there really are no rules. Pick your favorite fruits, vegetables, nuts and liquid, blend it together, and you're ready to go. Picking some sort of green veggie to add to your smoothie, such as kale or spinach, will definitely add to the health value of your smoothie, and when mixed with other fruits the taste is completely masked. My personal favorite smoothie recipe includes banana, strawberry, spinach, almond butter, almond milk, and chia seeds for a nutty, sweet start to my day.
(Healthy) Pancakes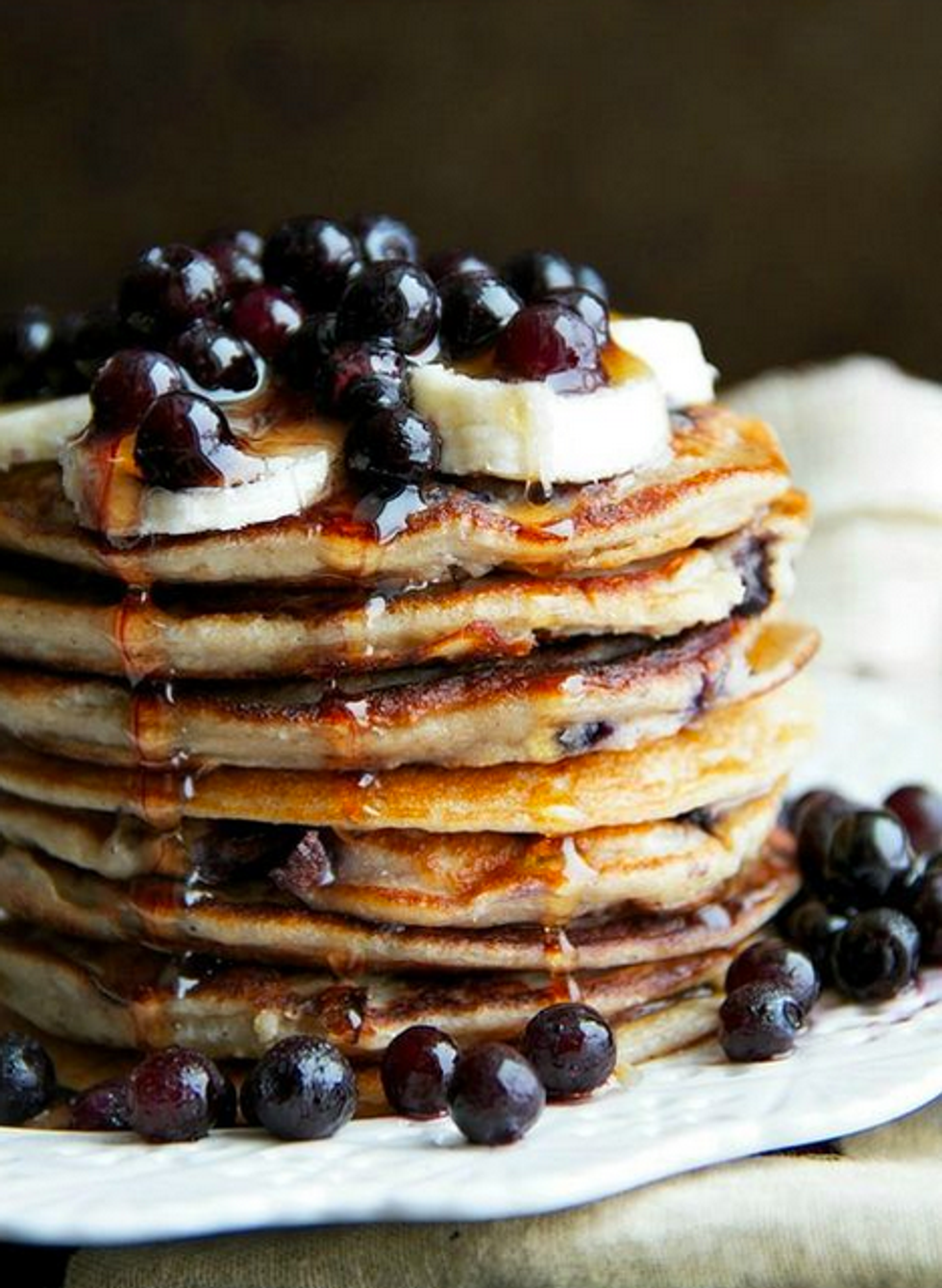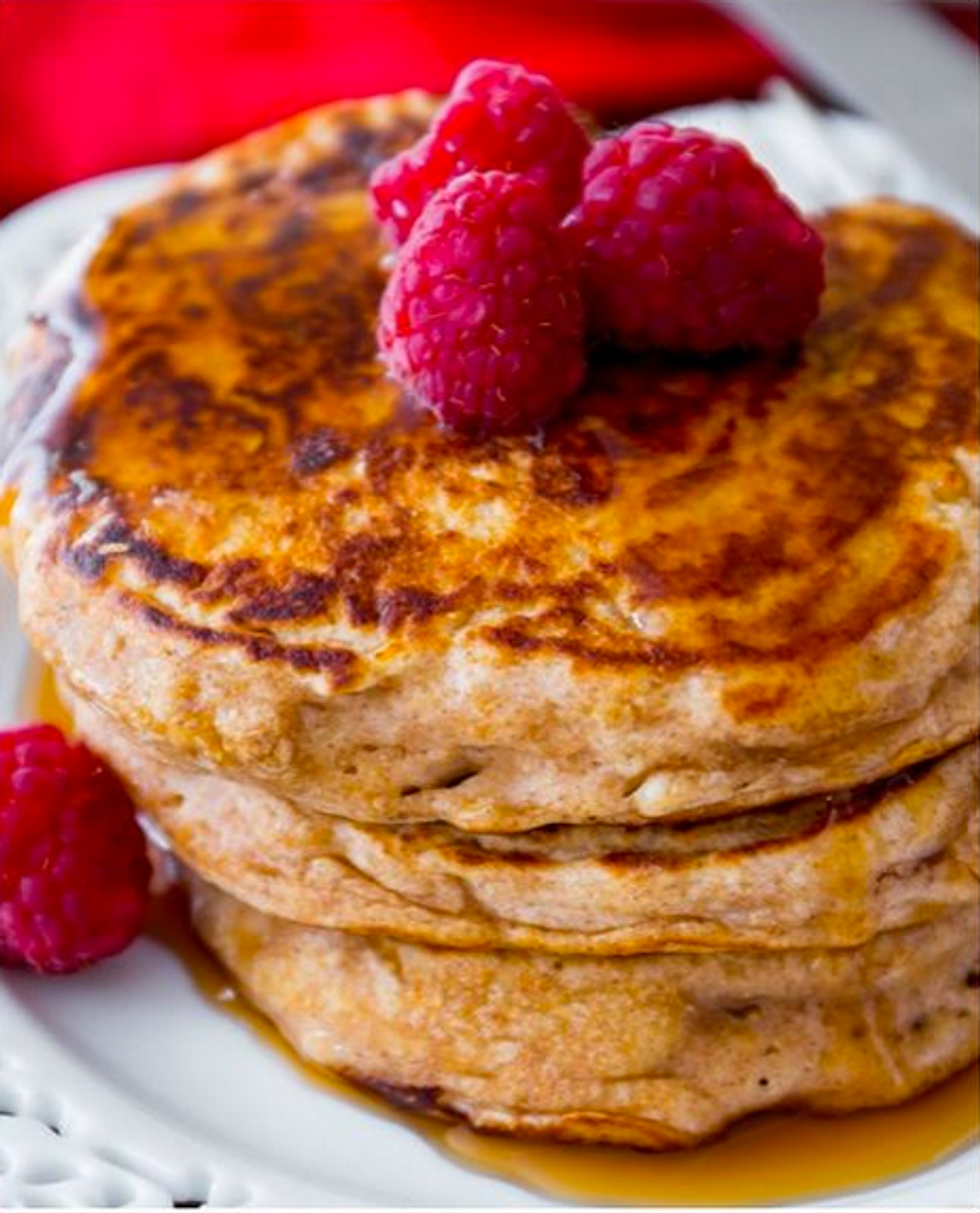 These pancakes are simple and tasty, and they're made with completely guilt-free ingredients. Mixing together two eggs, one banana, and any desired condiments (such as cinnamon or fruit) will make a basic, crepe-like pancake. I personally find these to be a little bland, so I use eggs, banana, greek yogurt, oatmeal, and cinnamon to create a pancake with better consistency. Adding fruit and a little bit of syrup, honey, or almond butter will definitely give this recipe some flavor. Of course these aren't going to taste like your normal, fluffy, buttermilk pancake, but they are the perfect way to curb your morning sweet tooth without completely splurging. (They are a great dessert too).
Egg and Avocado Toast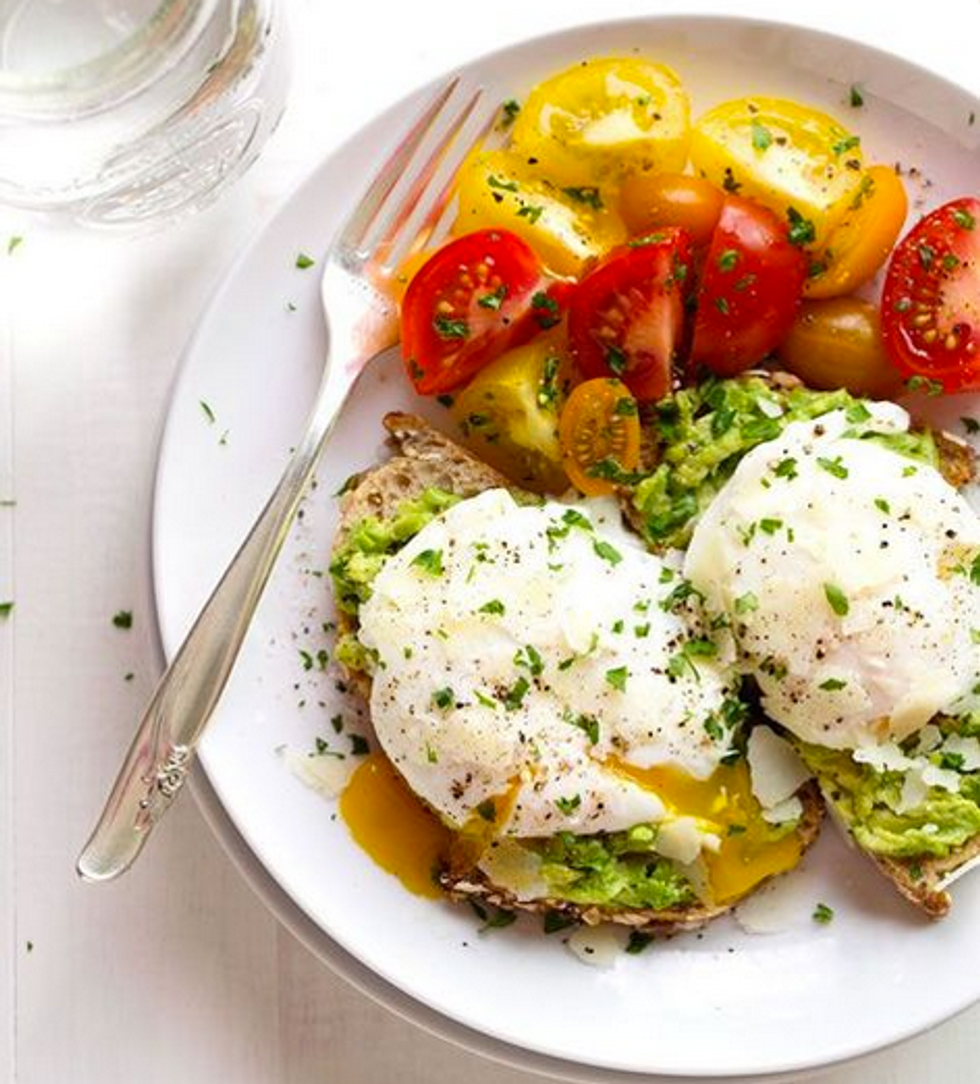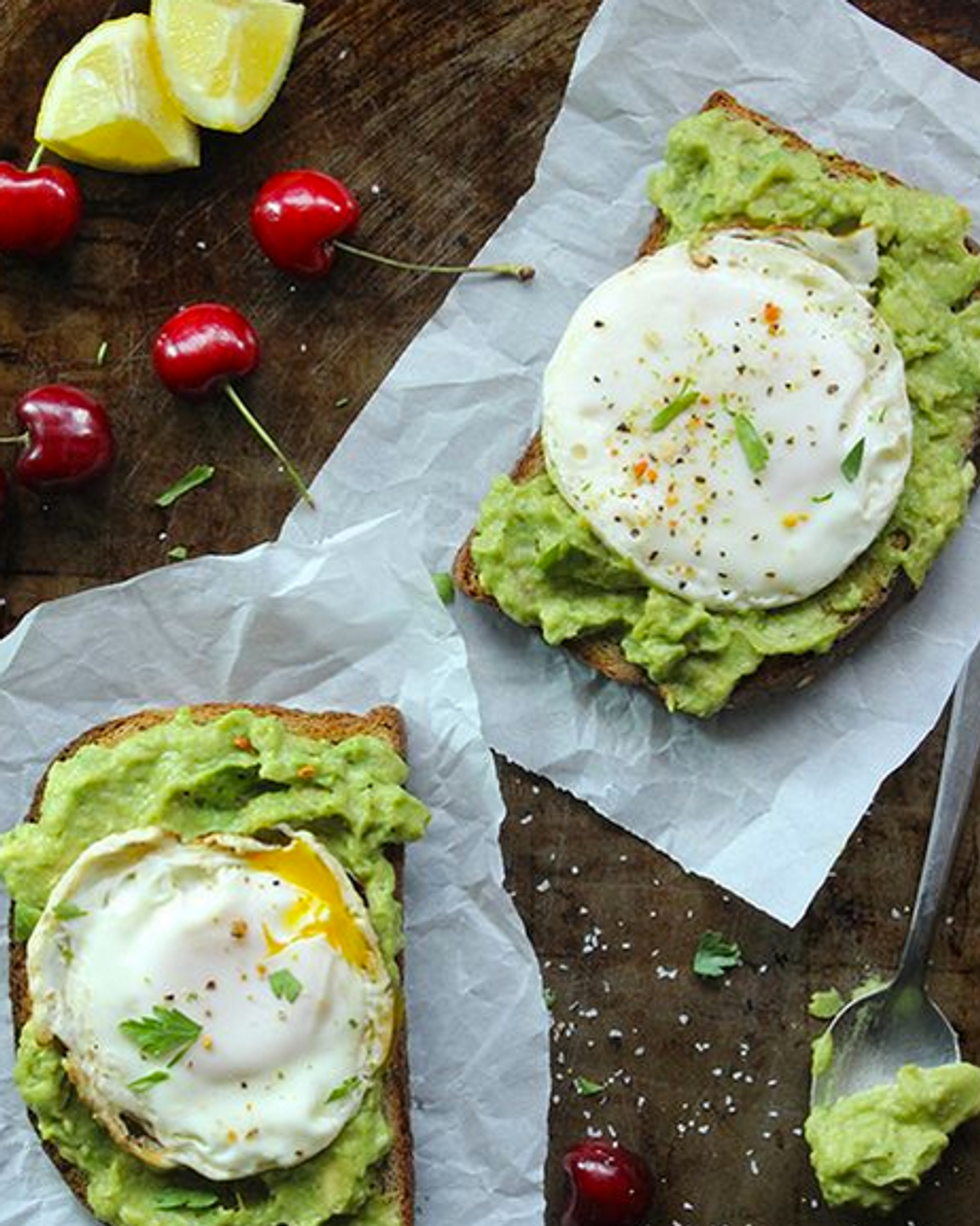 This is definitely one of my personal favorites. I eat it regularly for breakfast and as a snack throughout the day. Packed with healthy fat and protein, this breakfast will keep you feeling full for a long time. Your egg can be poached, fried, or scrambled, and the avocado can be mashed or simply sliced. I use Ezekiel toast for bread that is high in protein and fiber. Add feta cheese, salt, pepper, tomato, arugula, etc. to make this meal even tastier.
Overnight Oats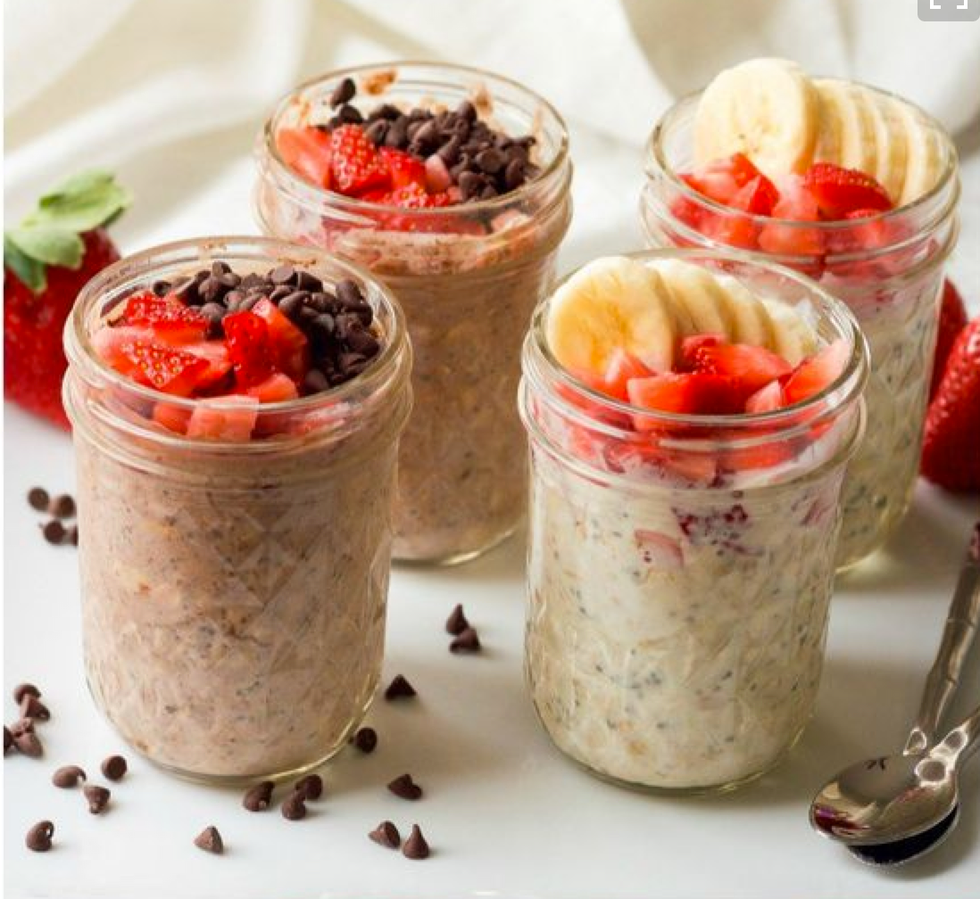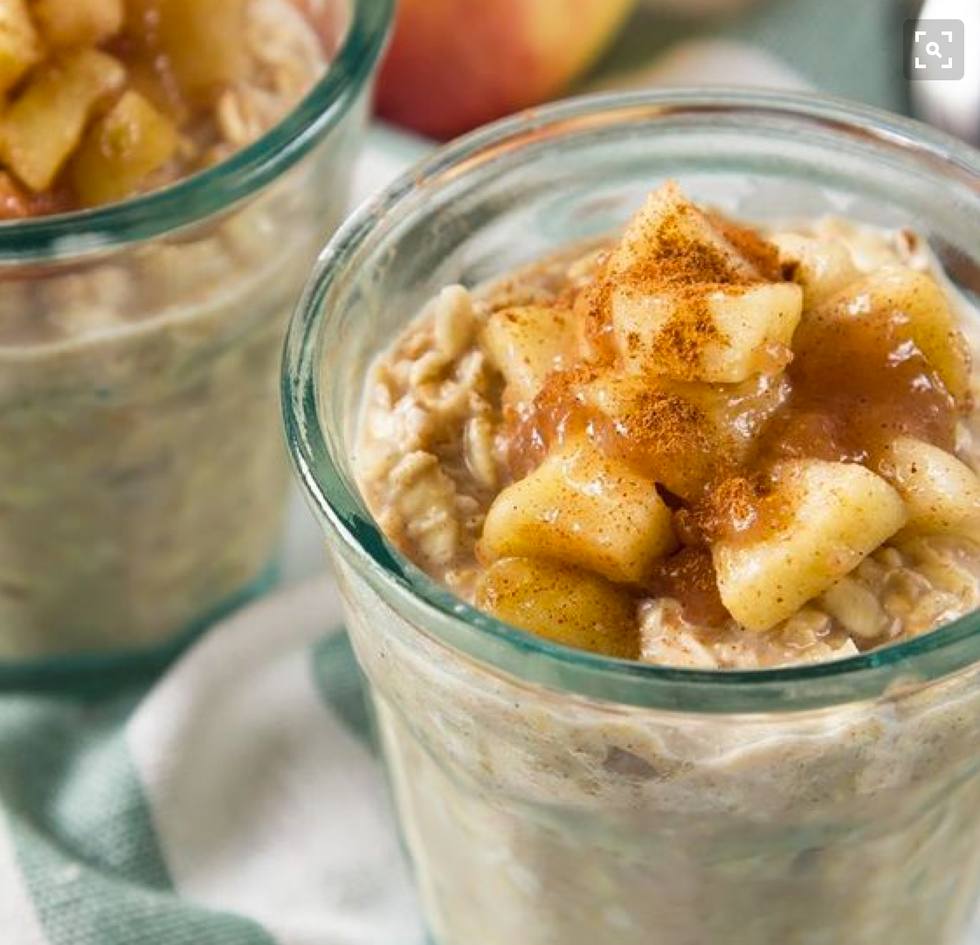 This breakfast is super convenient and super delicious. The ingredients are rolled oats, almond milk, greek yogurt, chia seeds, honey, and vanilla. Simply mix the ingredients together, stick them in the fridge overnight, and in the morning you'll wake up to a thicker, heartier version of oatmeal with a super yummy consistency. Eat this cold or hot (although I prefer cold), and add whatever fruit or toppings you desire for a delicious and sweet treat. My personal favorites are strawberries, sliced almonds, and coconut.
Huevos Rancheros/Breakfast Burrito with a Twist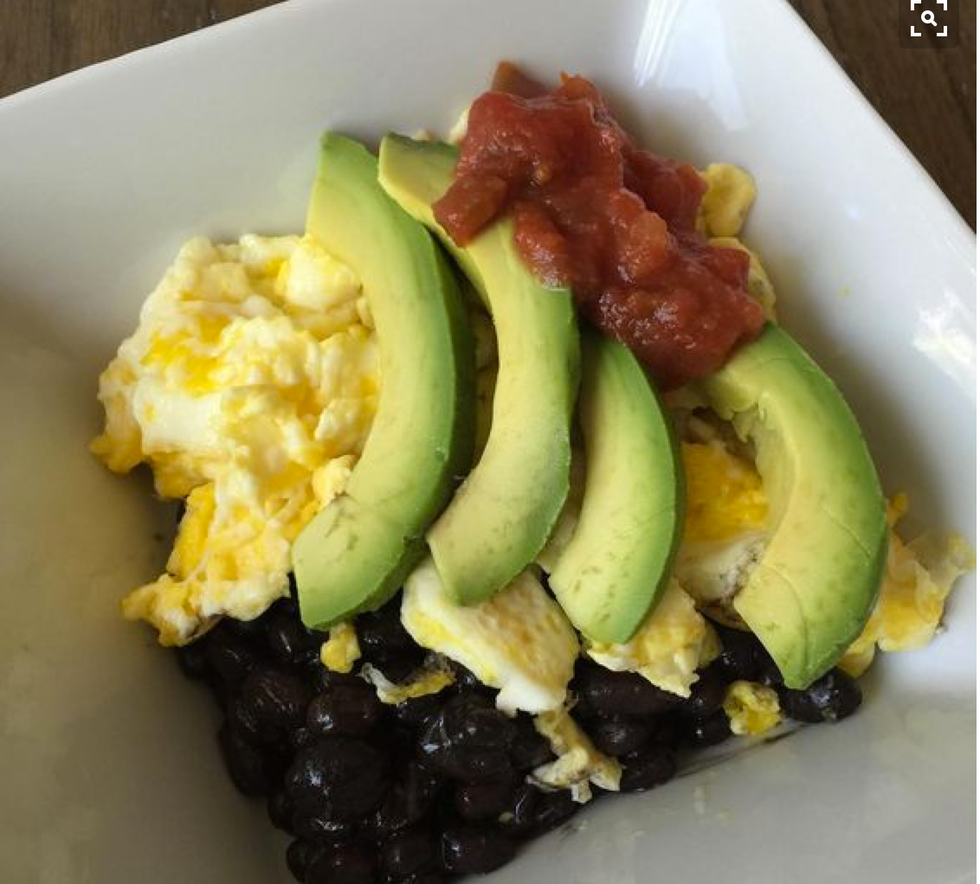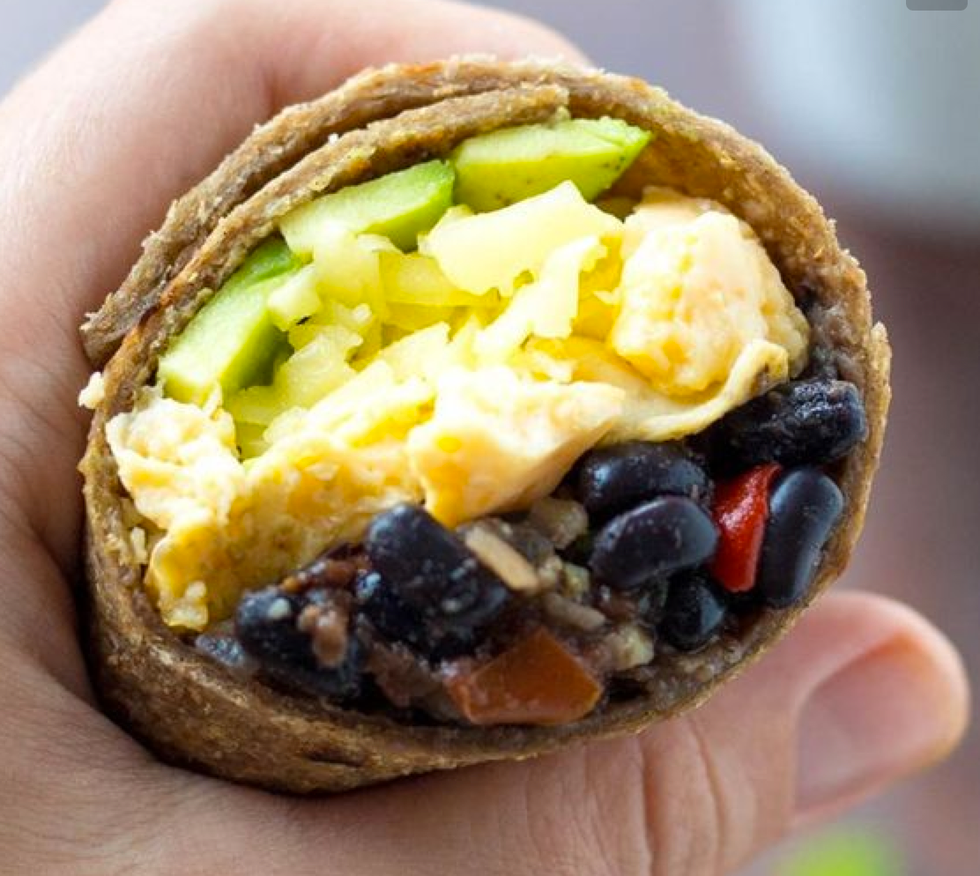 When you think of huevos rancheros and a breakfast burrito, you immediately think unhealthy, but with the right ingredients a mexican-style breakfast can be one of your healthiest options. Make a breakfast bowl with black beans, eggs, avocado, and salsa-all ingredients are paleo and natural. Stick these ingredients in a whole-wheat or corn tortilla and you've got a delicious, protein-filled breakfast burrito.
Peanut-butter, Banana Toast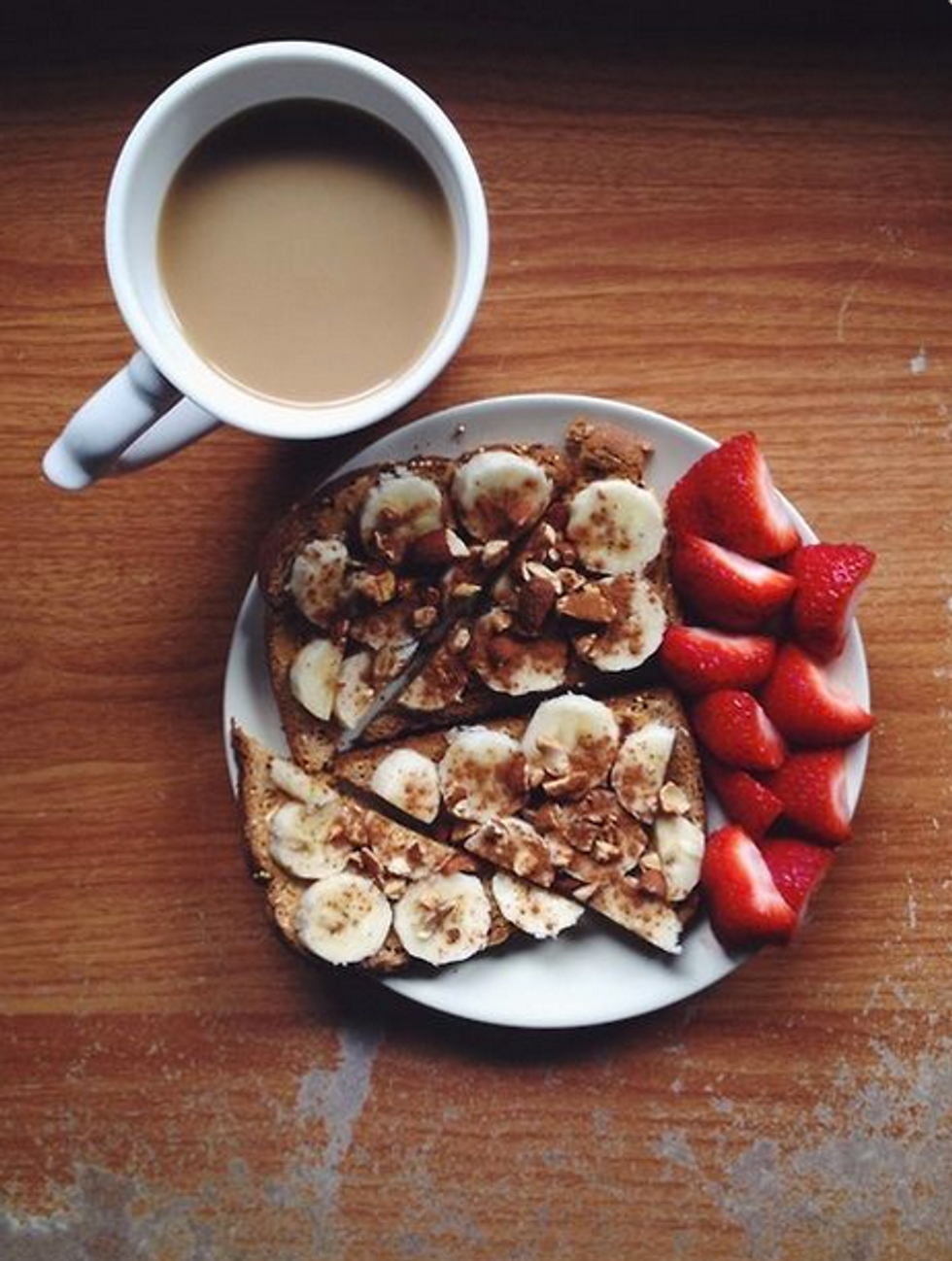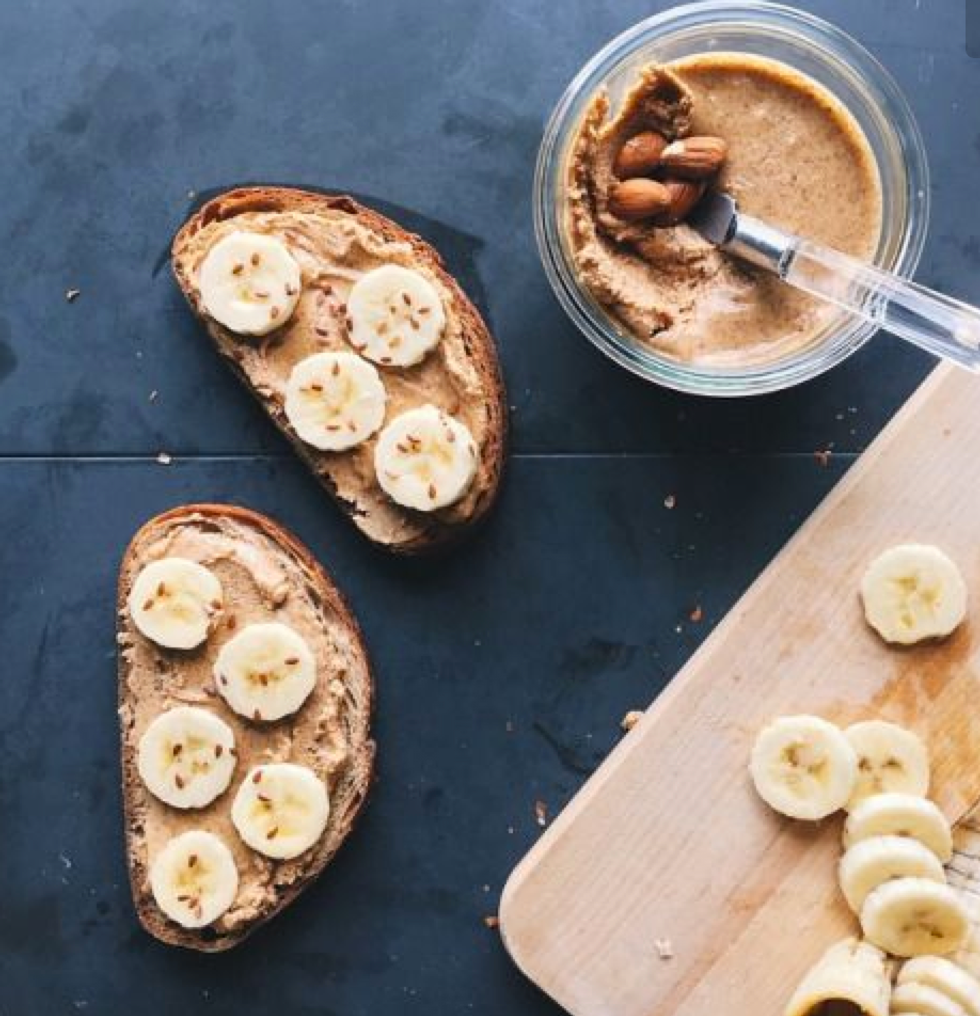 When those sweet cravings hit, this is a great snack or breakfast idea. Peanut butter and banana is one of the best combos, and it is even more delicious on toast. To make this treat a little more guilt-free, use Ezekiel toast (plain or cinnamon-raisin), and almond butter instead of peanut butter. Drizzle a little honey or agave nectar for an extra pop of sweetness.