AUGUST 11, 2016—A theatrical and thread-baring—though far from thread-bare—Thursday night in Midtown Detroit. Transforming its rooms of Rivera and Rodin into a one-night runway, The Detroit Institute of Arts was whisked up Cinderella-style for The Art of Fashion: FASH BASH 2016. FASH BASH is Detroit's premiere annual fashion event. With the the Detroit Institute of Arts as the backdrop, guests were clad from semi-casual all black and adidas to full-on evening gowns, tuxes and ties.
FASH BASH offered a look at the latest and greatest from Neiman Marcus's fall and winter 2016 collection, as well as what to expect from the street scene with its array of attendees.
THE COLLECTION—Ken Downing, maestro of the show and Neiman Marcus' senior vice president and fashion director, put together what could only be described as the equivalent of a Frida Kahlo, Betsey Johnson and David Bowie collab. Hair from the '40s. Silhouettes from the '70s. The patterns, palette and sequin-and-metallic pizazz straight out of the '80s. Both shades of summer color and literal shades—sunglasses—for winter.
All of these were collaged it seemed throughout the collection.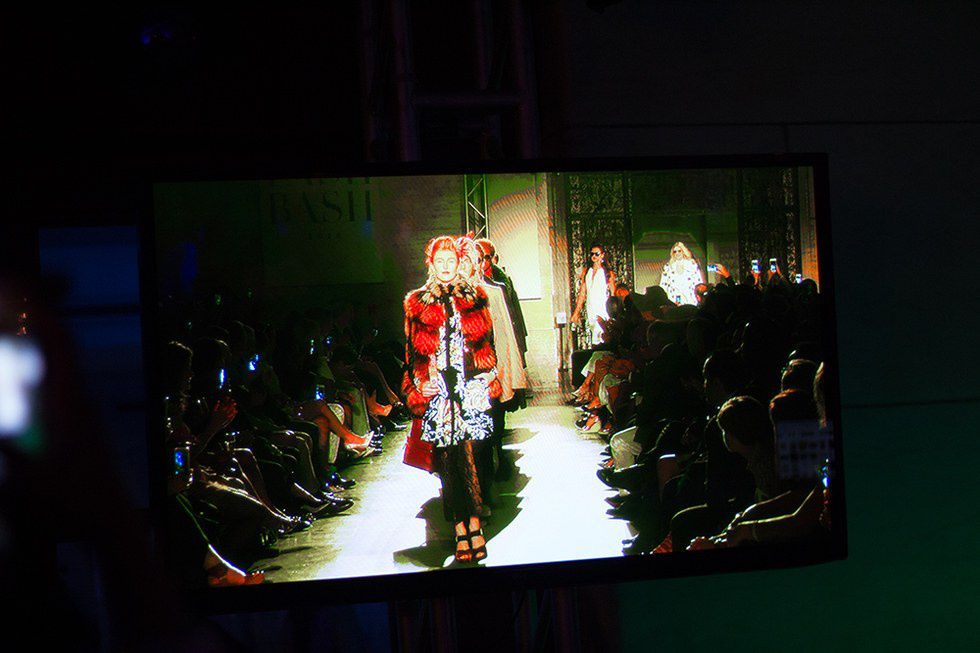 With show's theme (and title), the art of fashion, one of the major themes was working with the space. Using the Great Hall of The DIA as a backdrop, Downing worked to incorporate the space as a part of the show saying he "wanted to tie in the look of the show with all the work by [Diego] Rivera and Rivera Court," with its Frida Kahlo undertones—especially apropos with last year's Diego Rivera and Frida Kahlo exhibit at the museum. The insanely-'80s-meets-Betsy-Johnson vibe was also reflected through the music, blending tracks from "Take On Me" to Bowie (another fitting homage on Downing's part).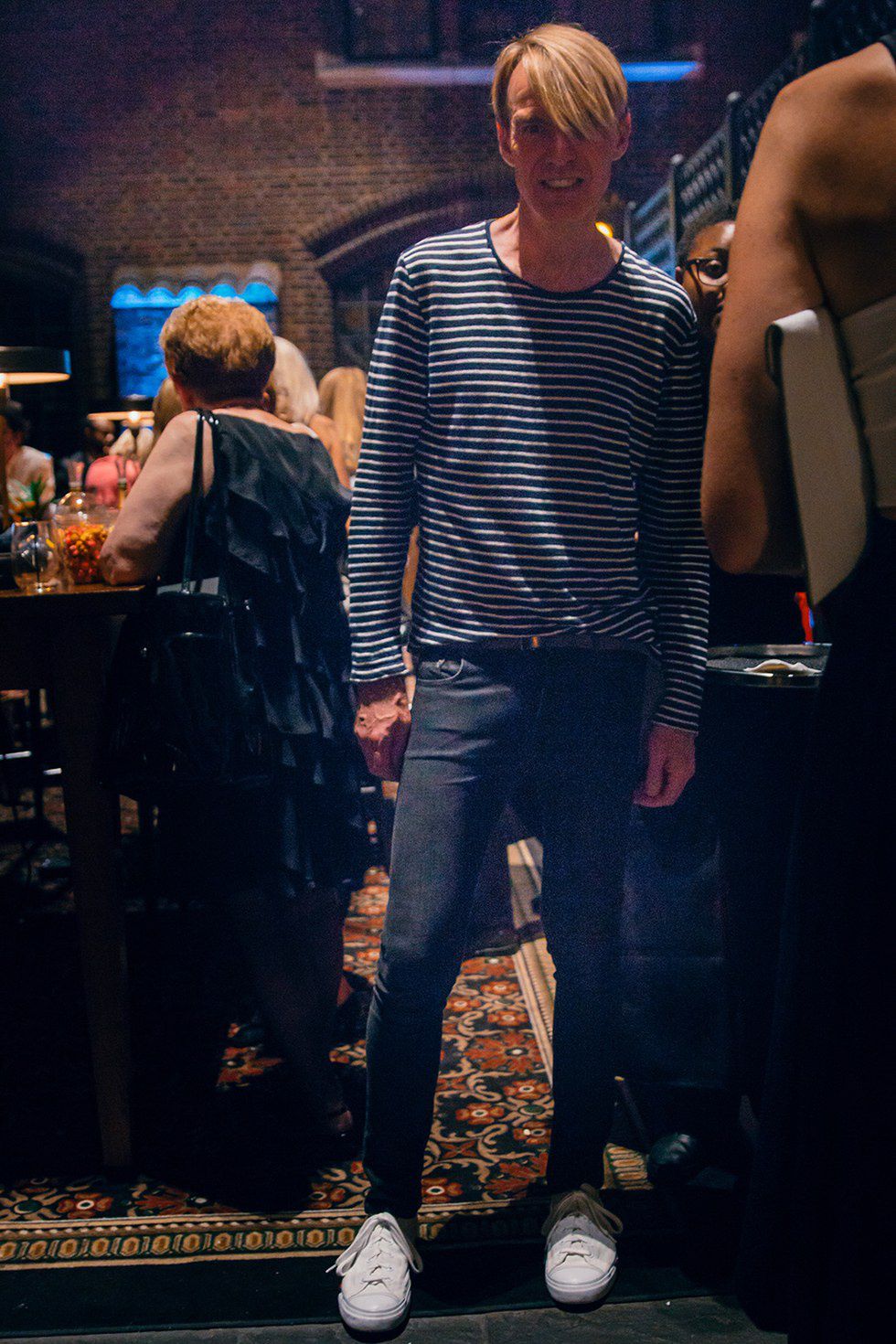 Ken Downing, in his best Warhol style for his fashion Factory (above)
Downing went on to say how it was only fitting to go with '40s hair and makeup, as so much of the '70s-'80s style was inspired by that period—and fashion is all about that '70s-'80s right now. And as for all those shades being thrown around the show: "Who doesn't wear sunglasses in the winter?"

At the show's finale, Downing himself walked down the runway, practically beaming at his own DIA artistic display.


LOOKS TO WATCH FOR FROM THE SHOW—For color schemes, taupes, tans, black and white reigned supreme. However, when color did come into play, it was go bold or go home—paired with neutrals, it was all about color blocking with stand-out neon yellow, construction orange and cobalt blue, with poppy red popping up everywhere it could. And if not a bright hue, pairing the neutrals with an underlying glimmer of metallics was the way to go.
For silhouettes and styles, draping. Draping everywhere. Draping and layers are what to watch for this fall, right along with bell bottoms and shoulder pads. While the womenswear was about textures, jackets, and strong silhouettes, the menswear went for a much lighter look, and delightfully androgynous—possibly more so than the women's. Featuring a stand-out mesh top (which received its own round of applause), and a surprising amount of tapered shorts and skirts the menswear took what typically would be a summer staple and paired it with capes, layers, tall socks and shades of greys and blacks ti put a new spin for summer-to-fall-to-winter transition style. All looks from the Neiman's collection were accessorized with a plethora of pinup style sunglasses, sparkling jewelry, '80s wide-brim flat black hats and all the chokers.
THE BASH—Beyond the collection, the attendees of the evening were a show in themselves.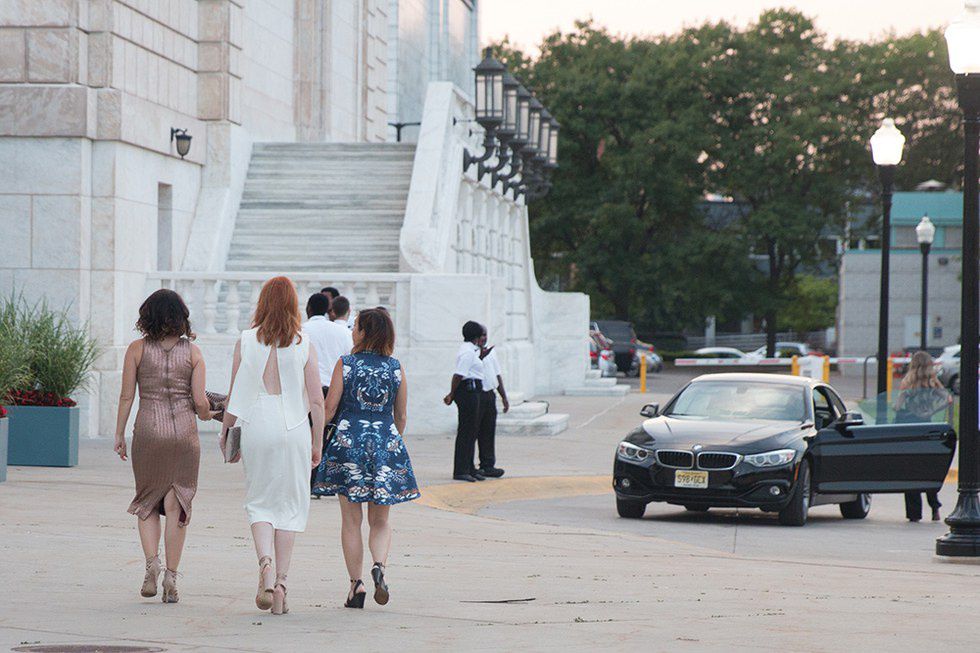 The looks from the show weren't too far off from reality in displaying the dress of next season—the menswear from the guests and sponsors were certainly a stand out. With a wide variety of patterned suits, also featured were formal shorts, a tunic and at least one kilt.
Color was key, with bold blocks and lights of light and pastels (prevalent in both the men's and womenswear Thursday night).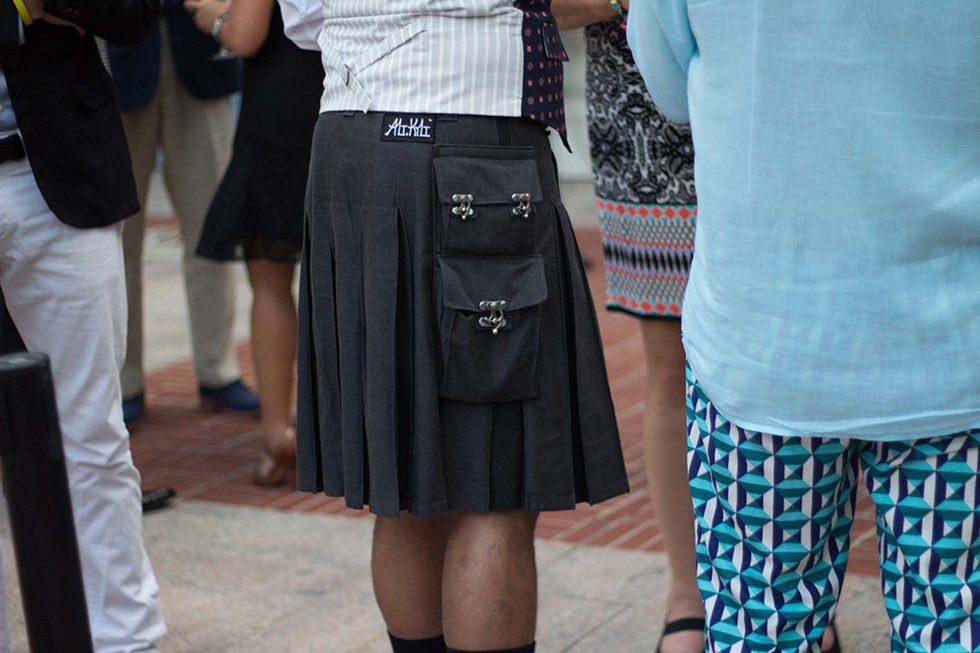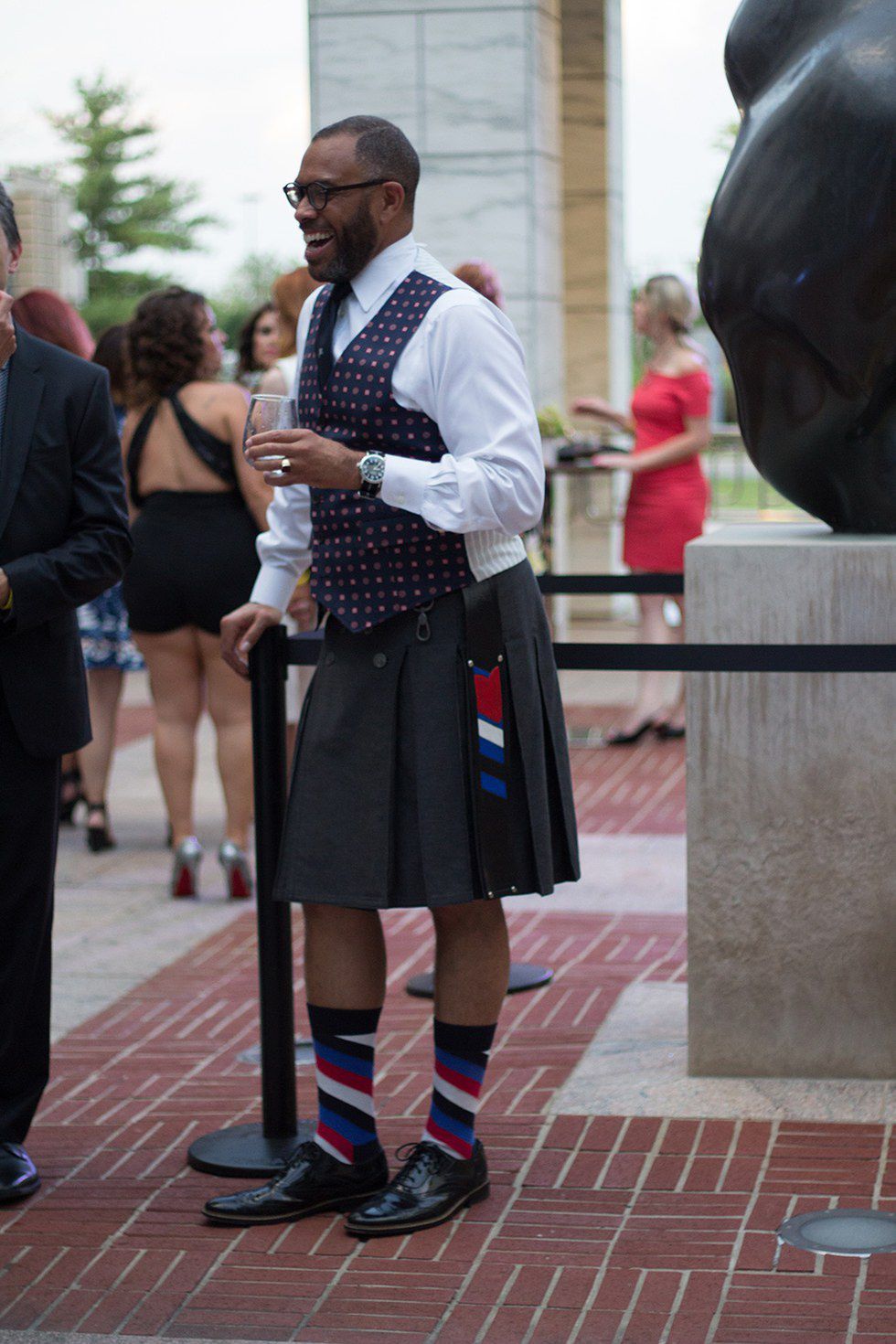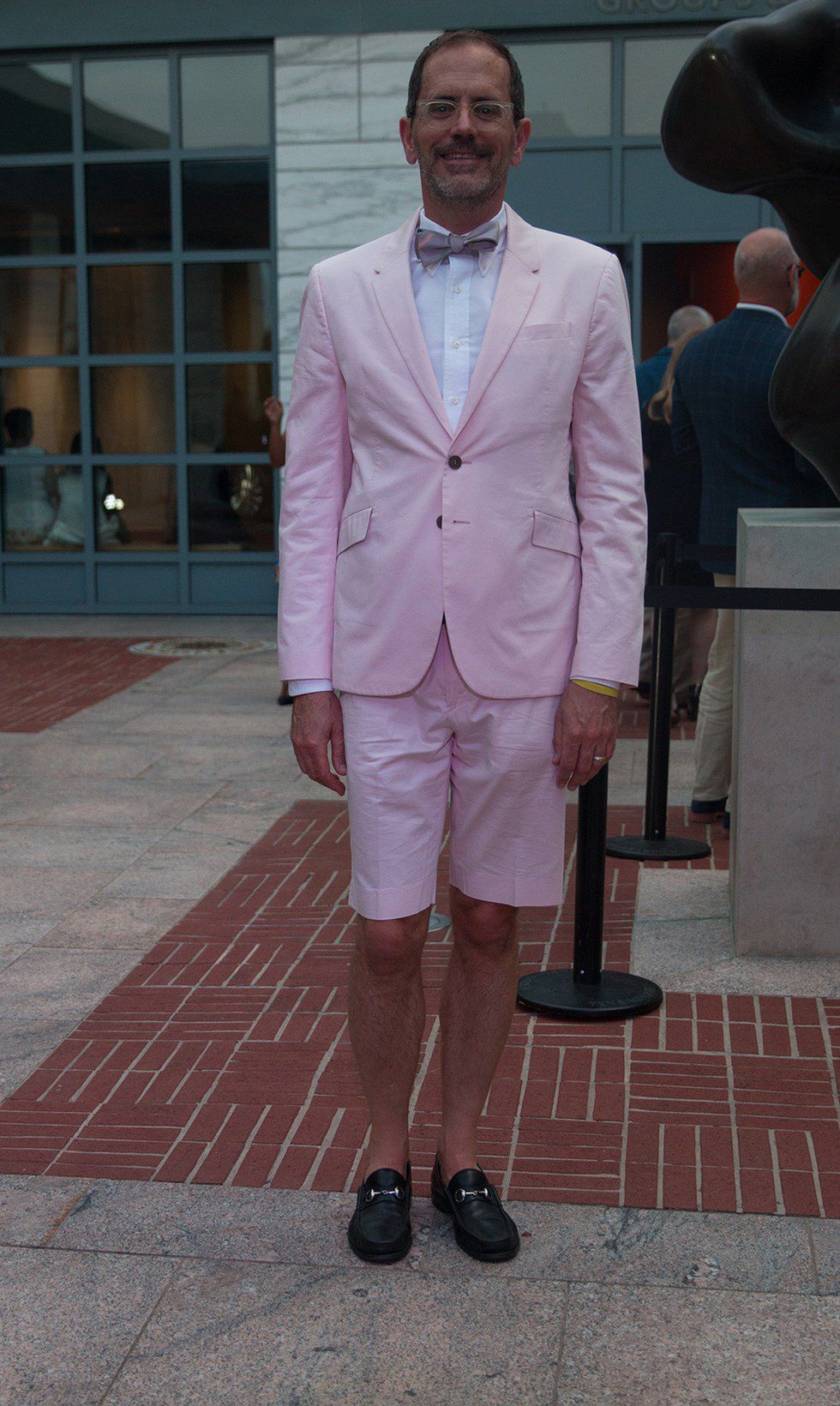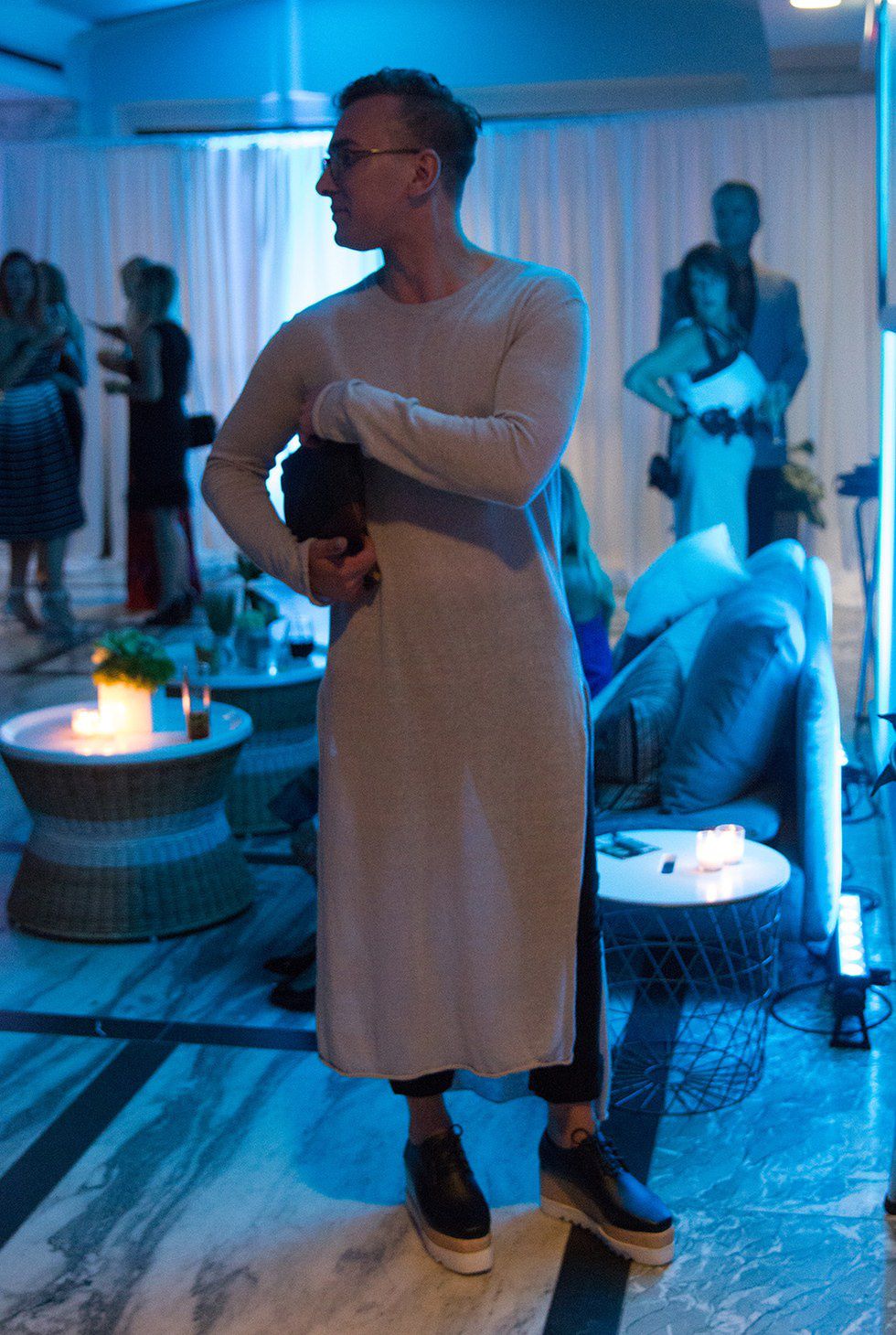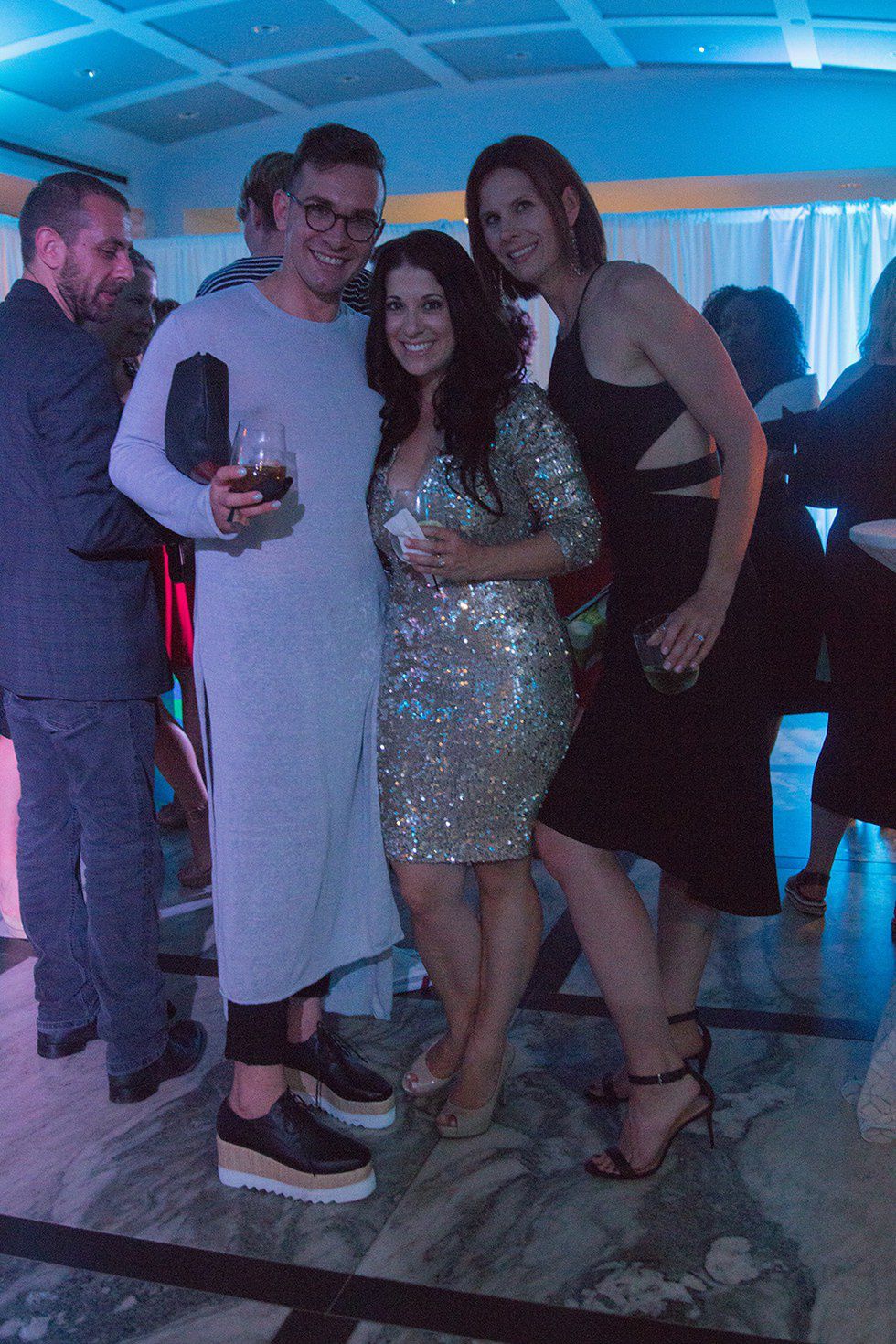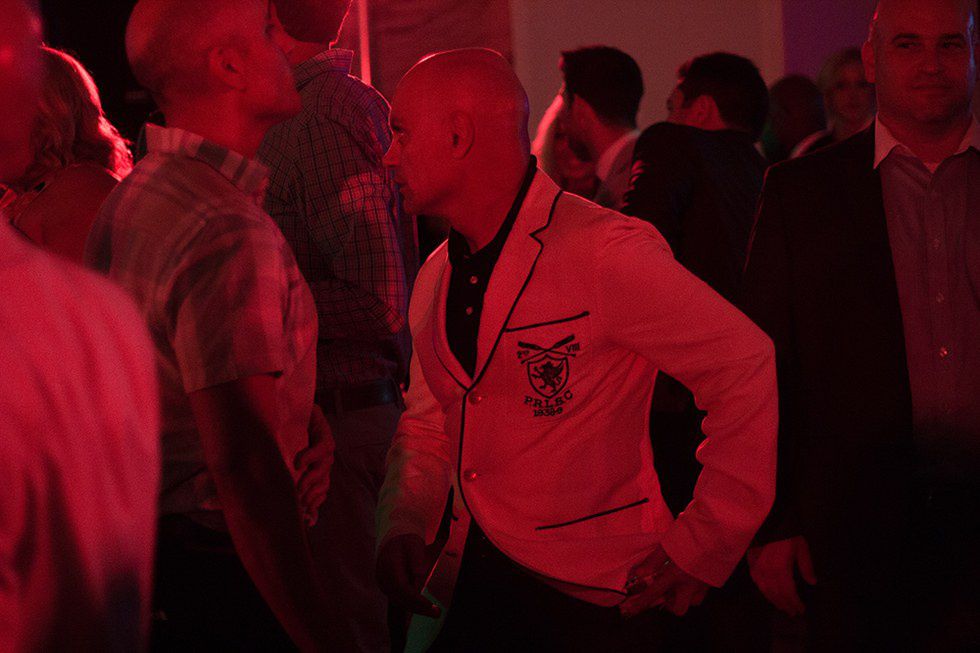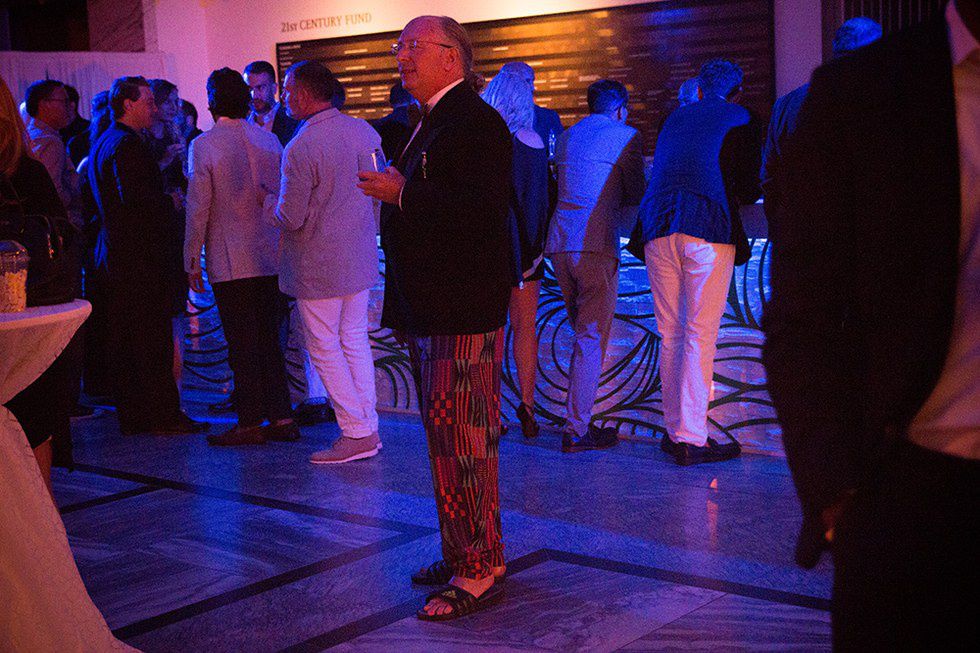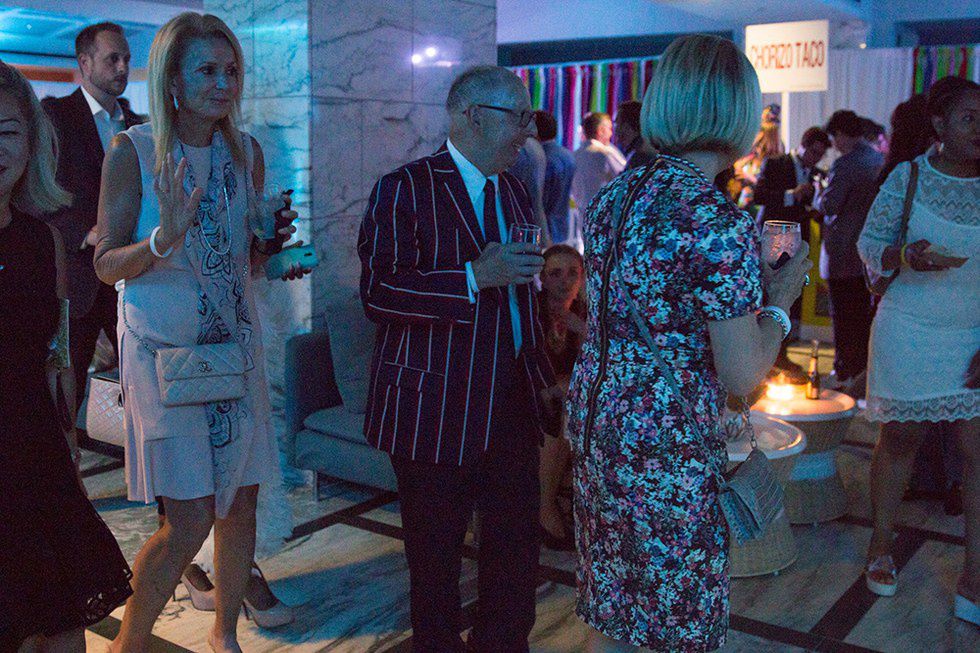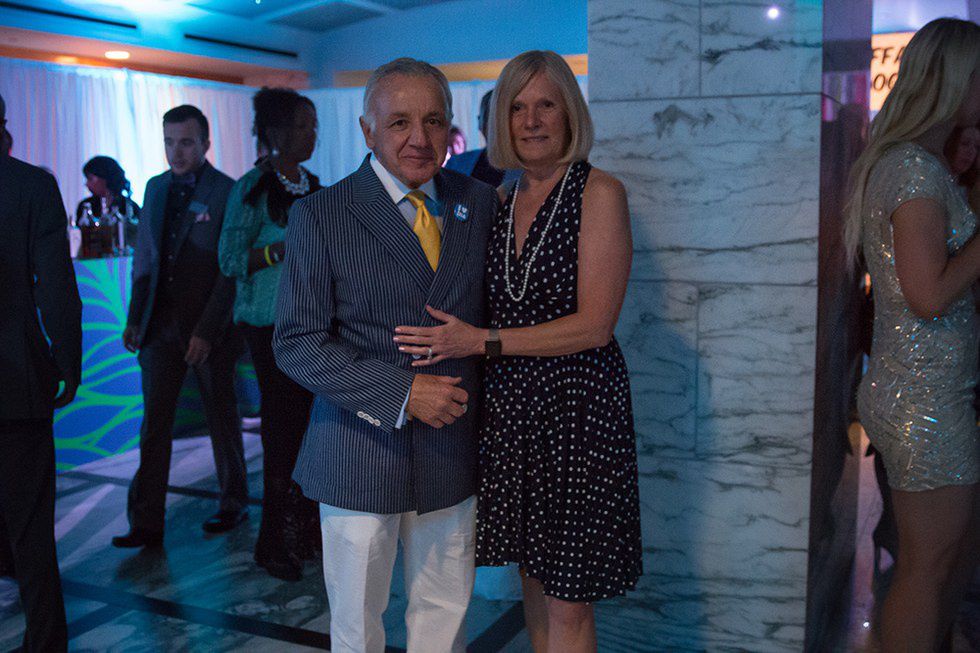 For the women, there was the usual array of evening wear and cocktail dresses, but what stood out as BASH were the formal pants and pantsuits.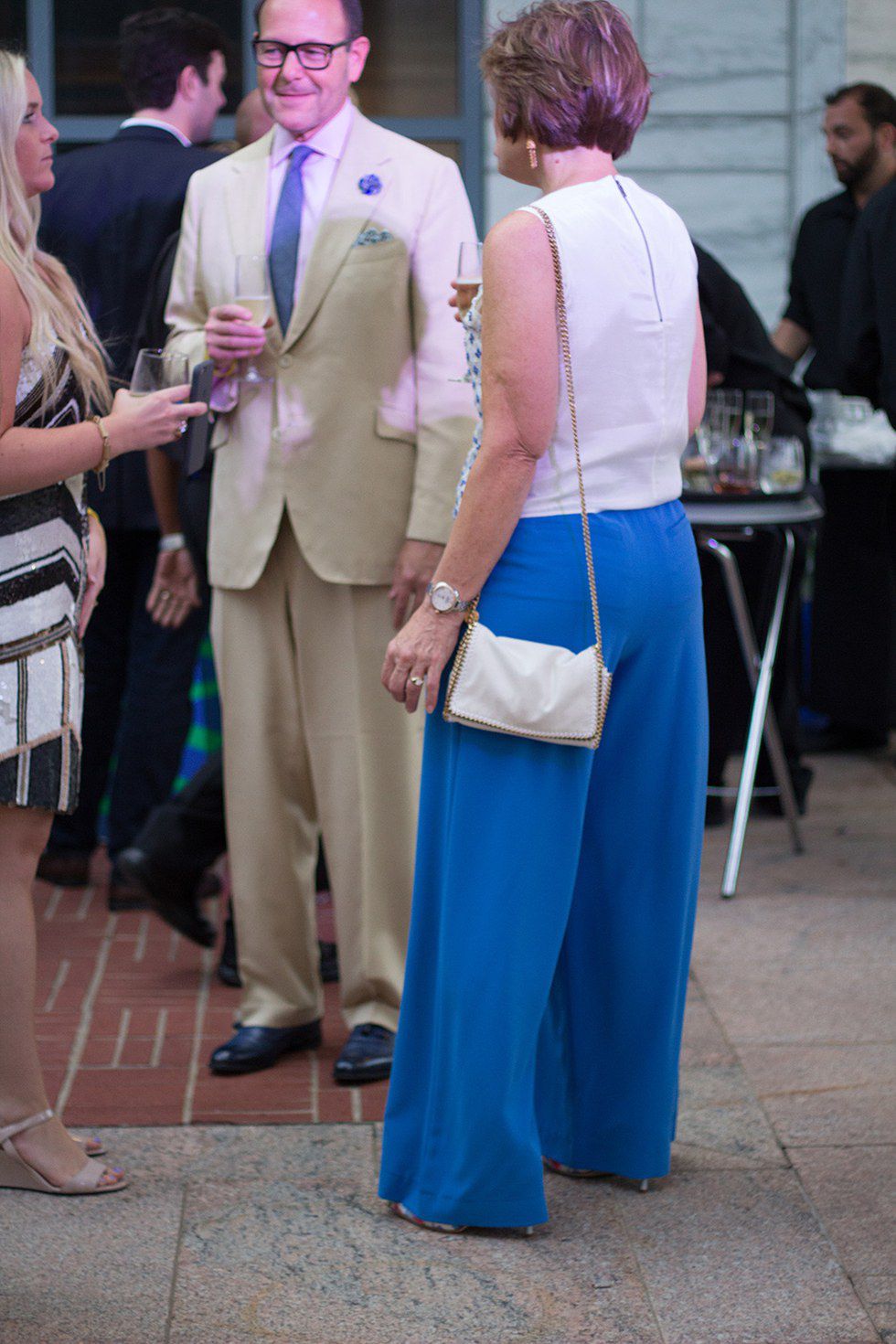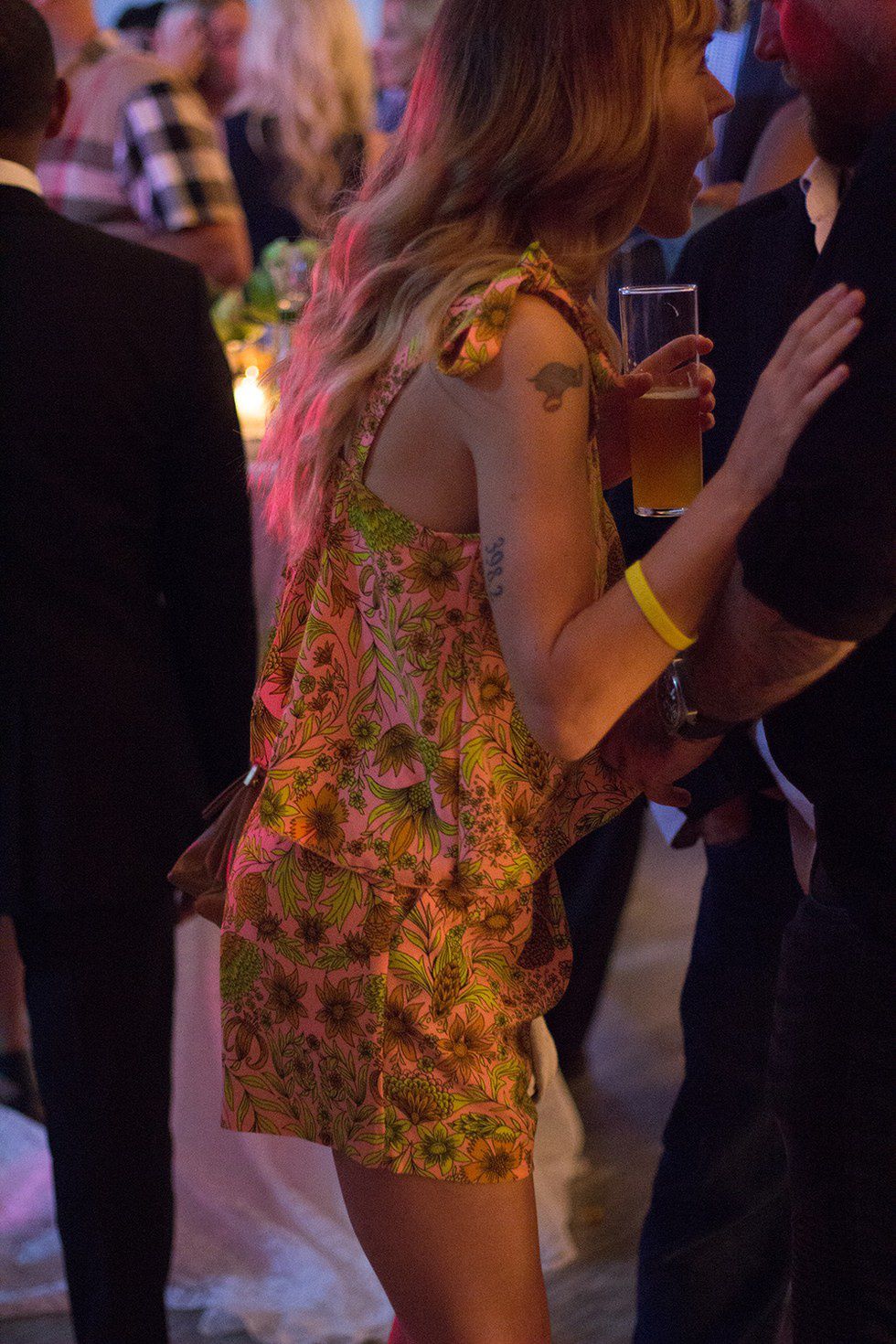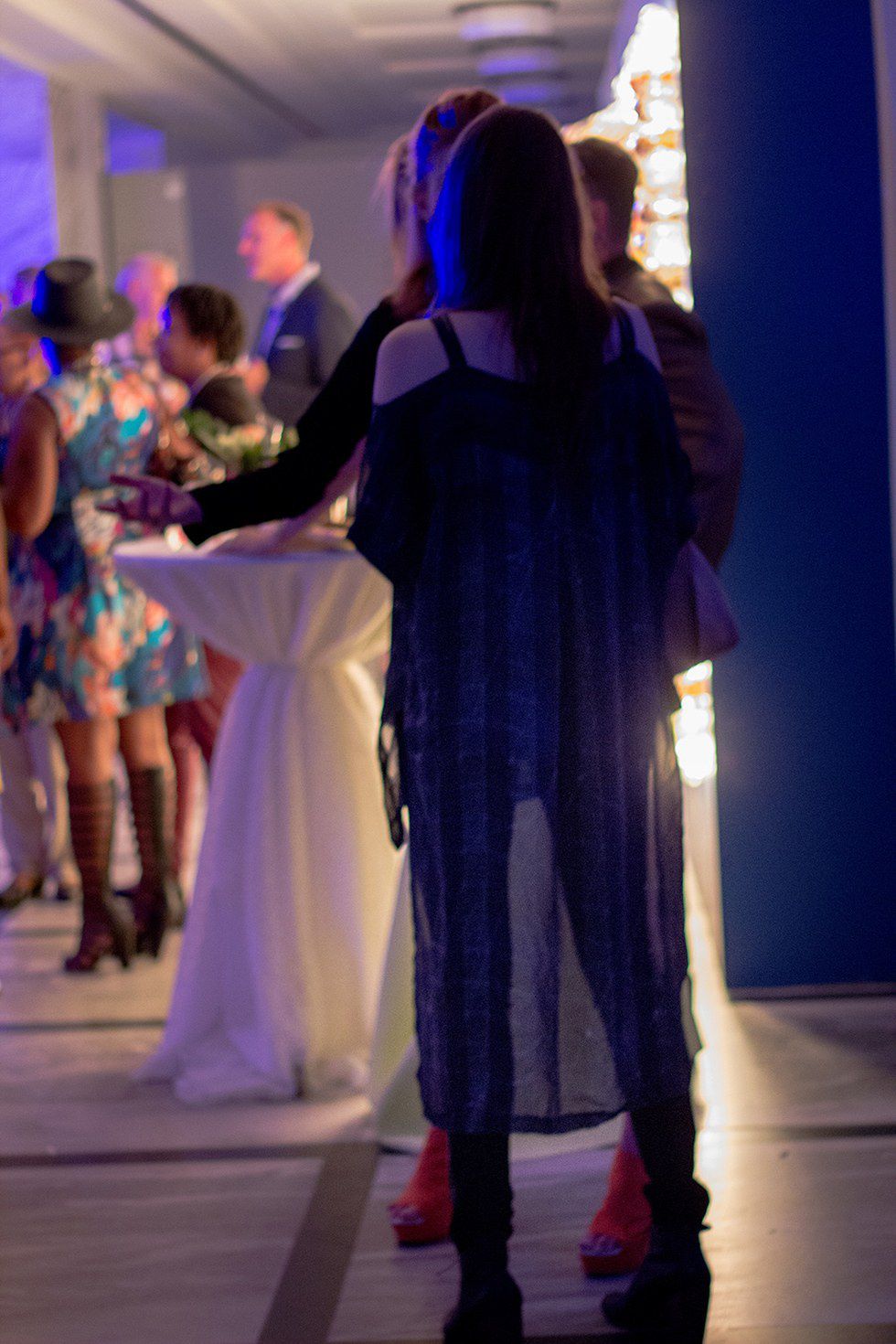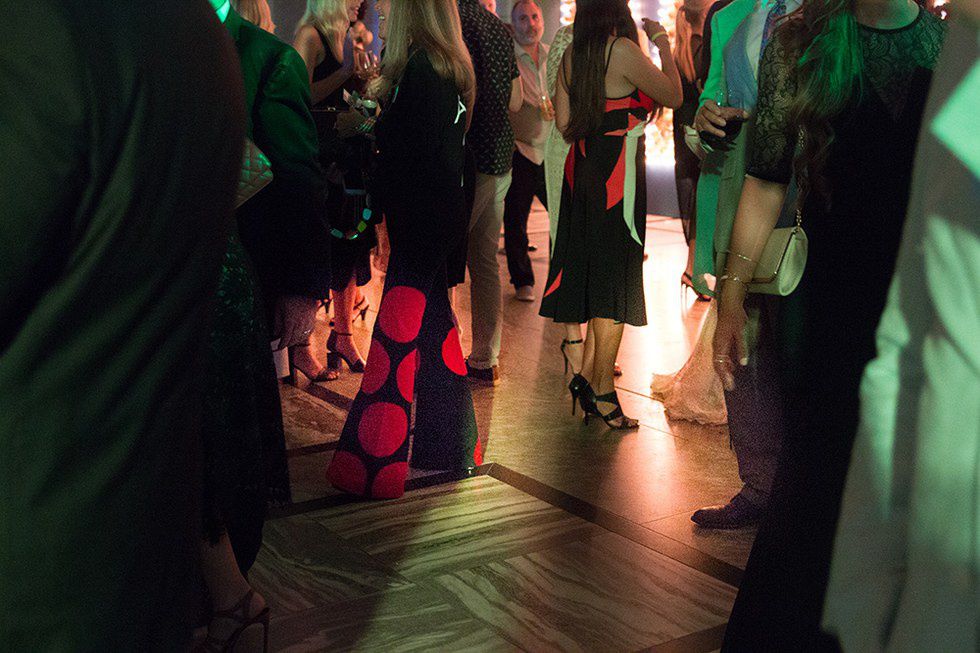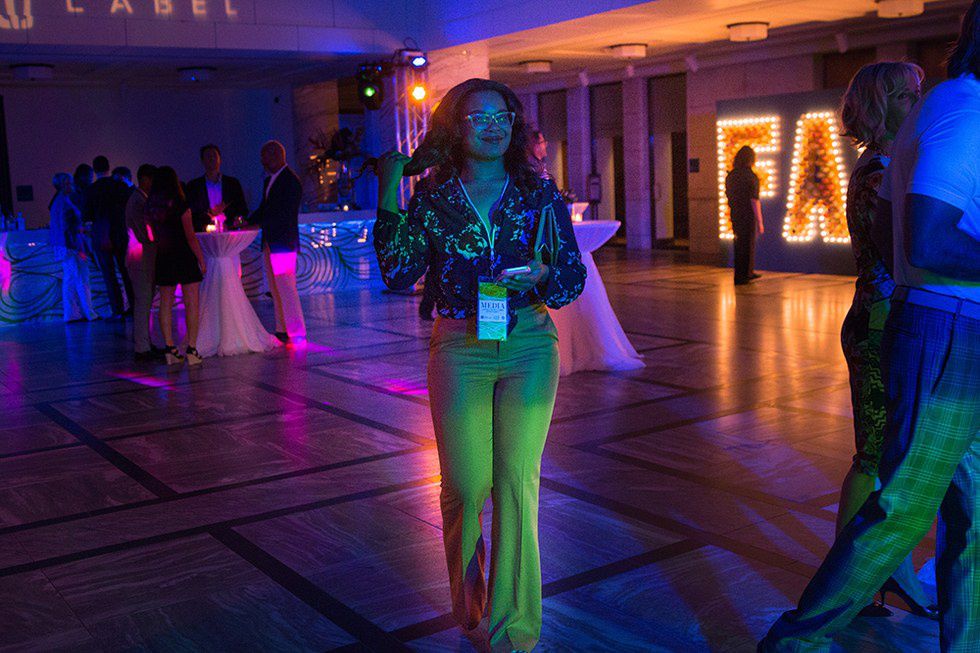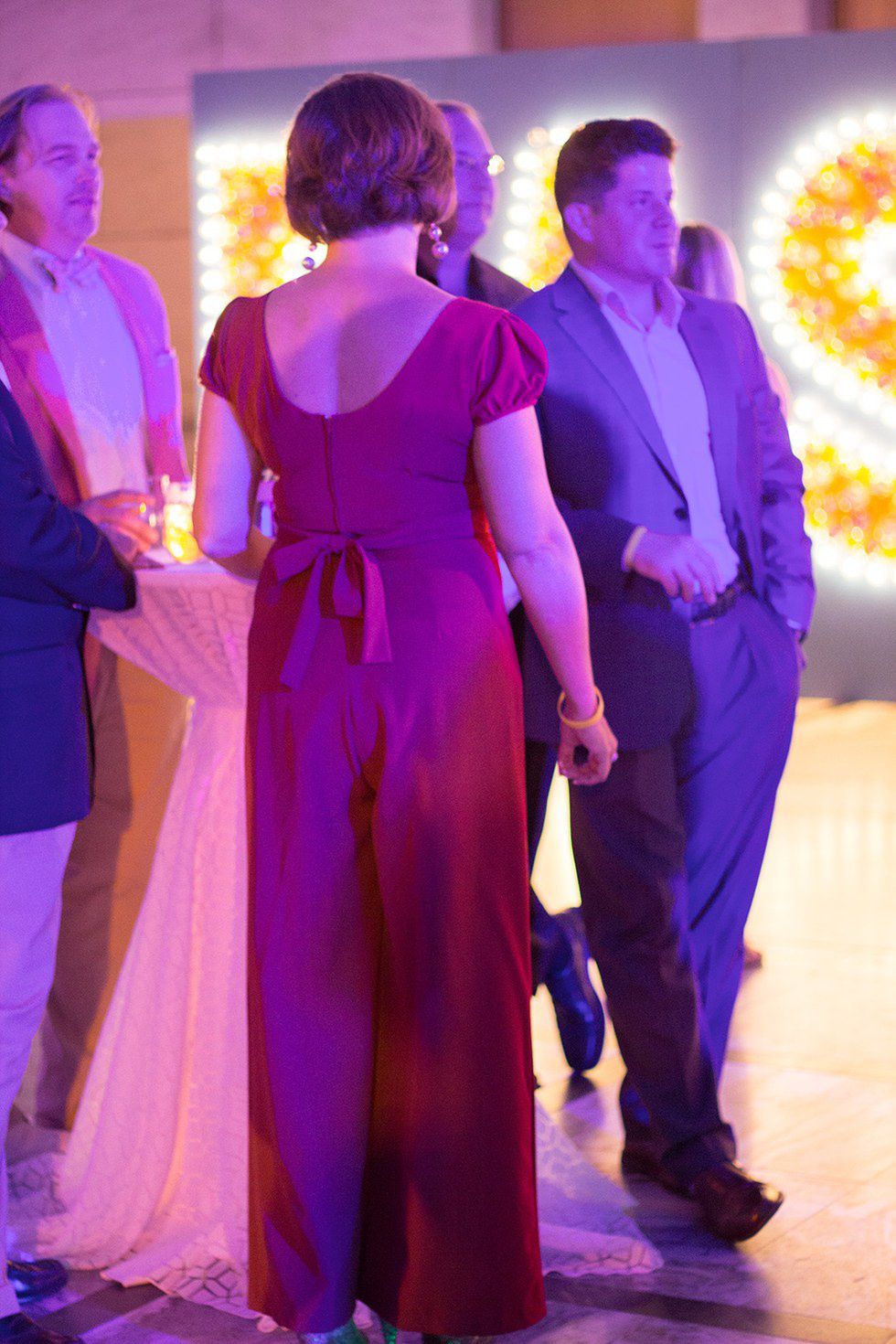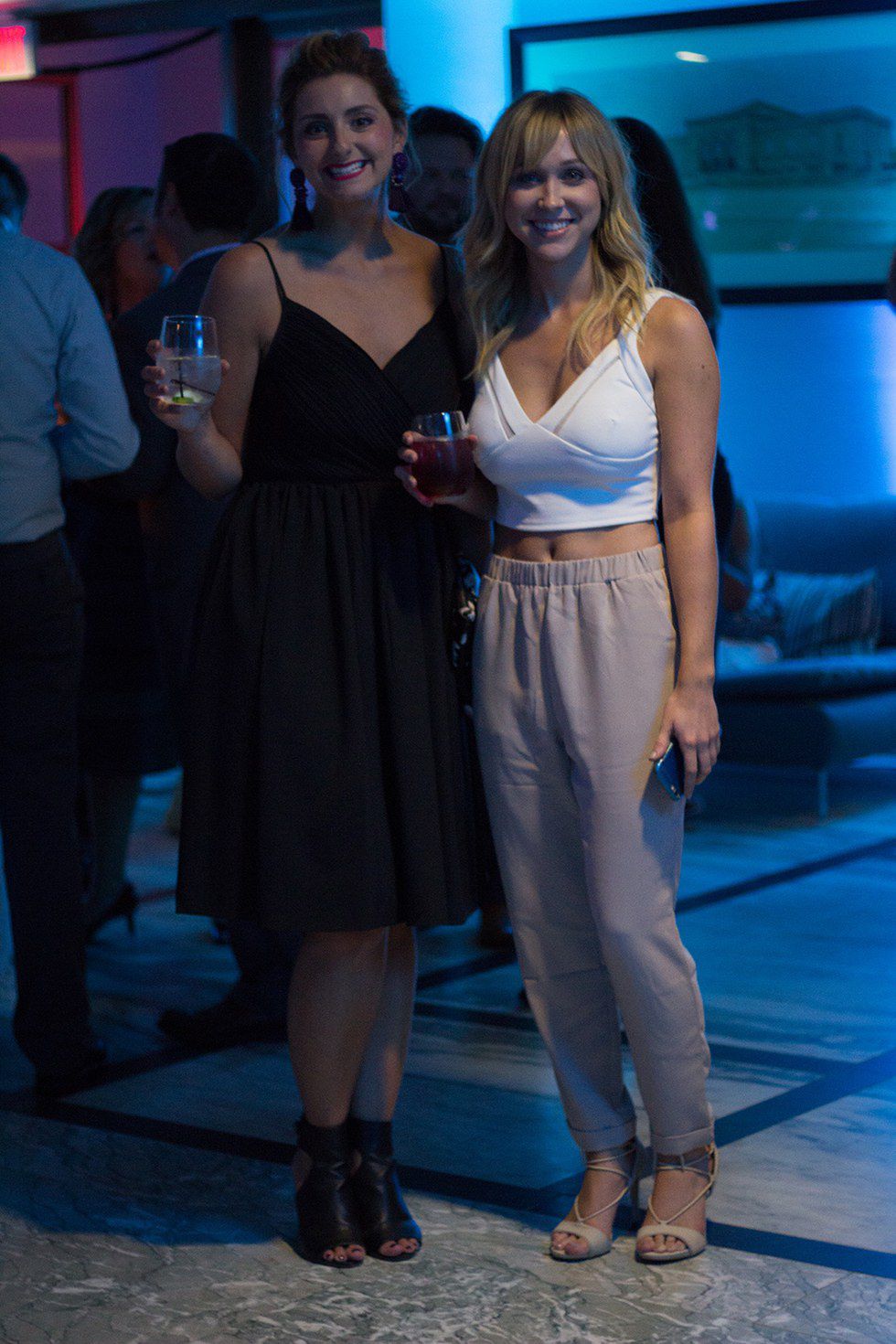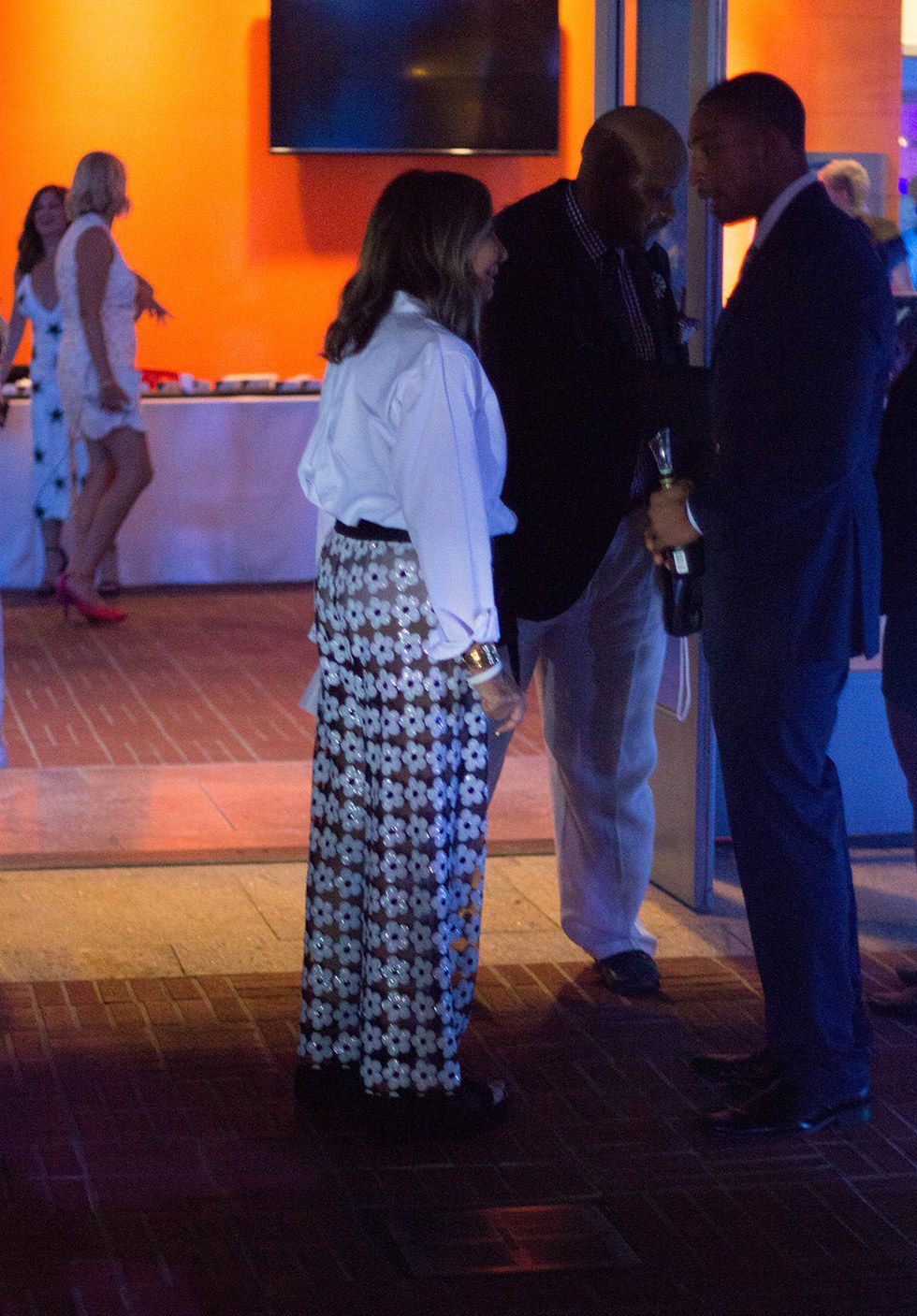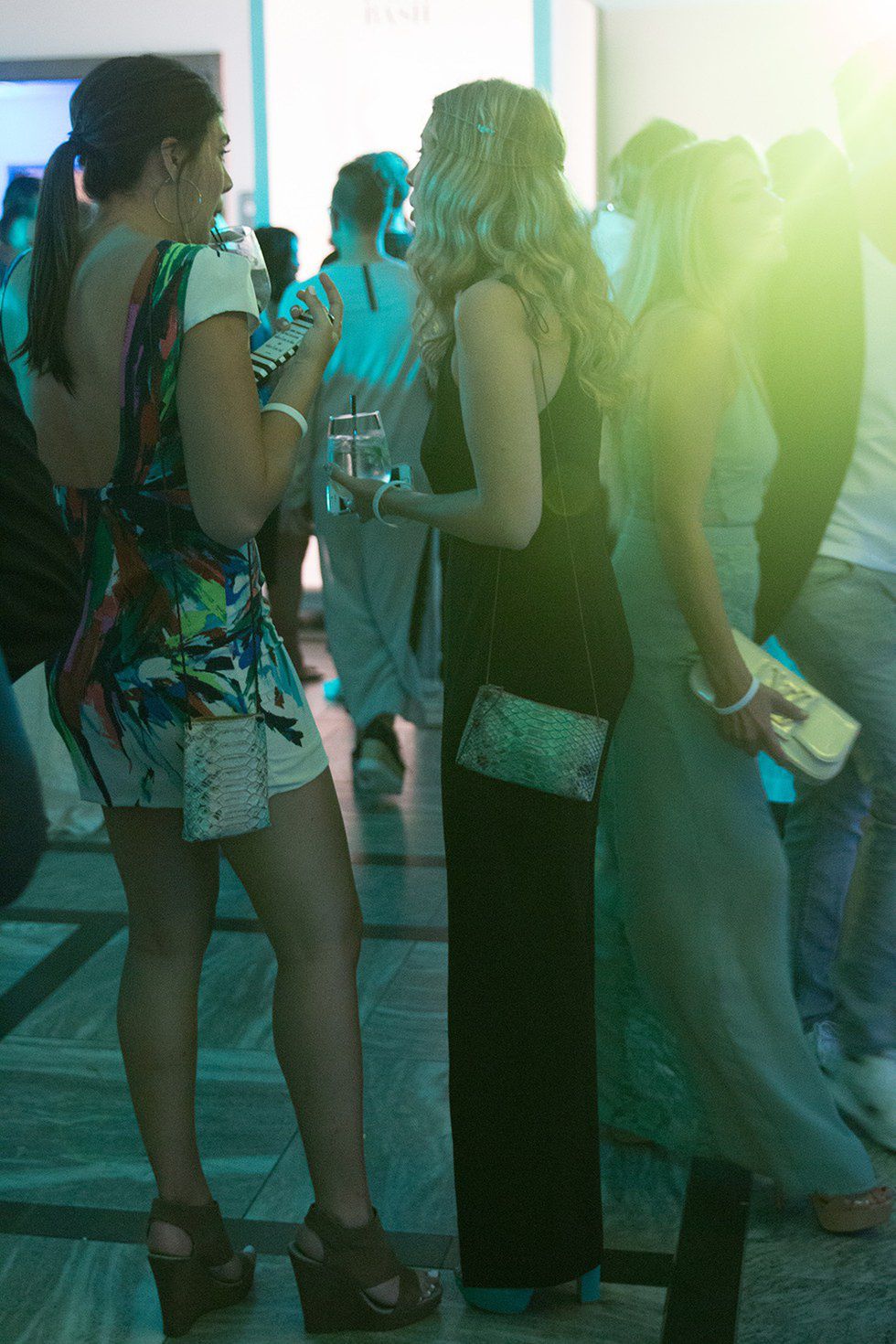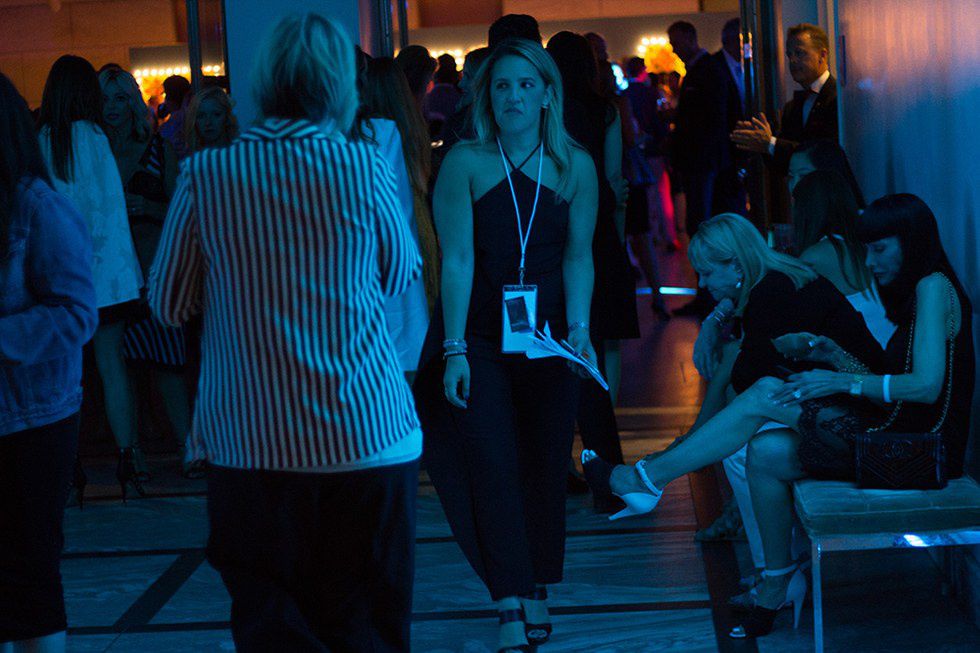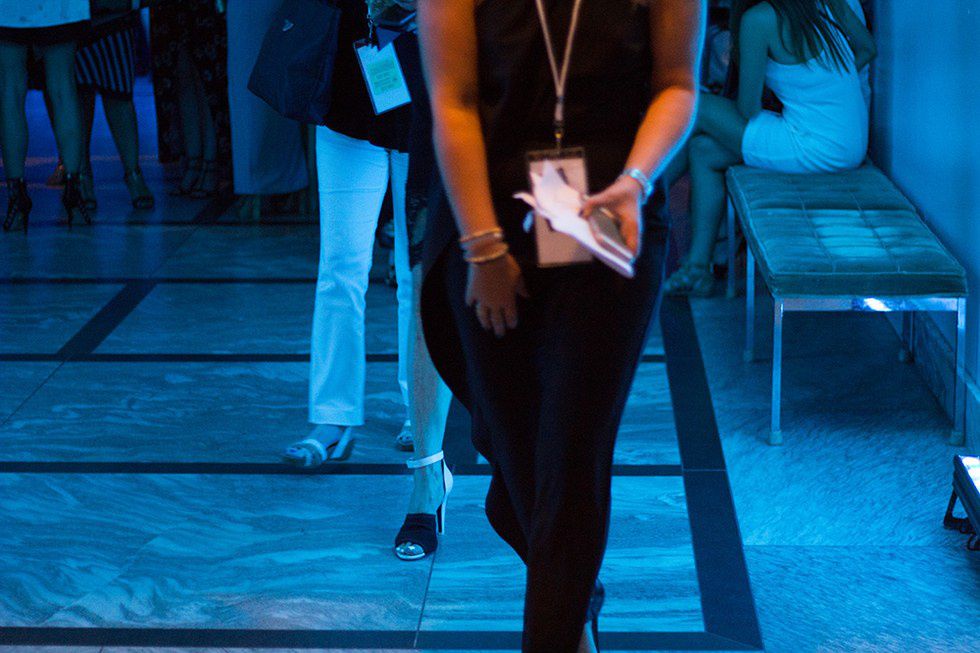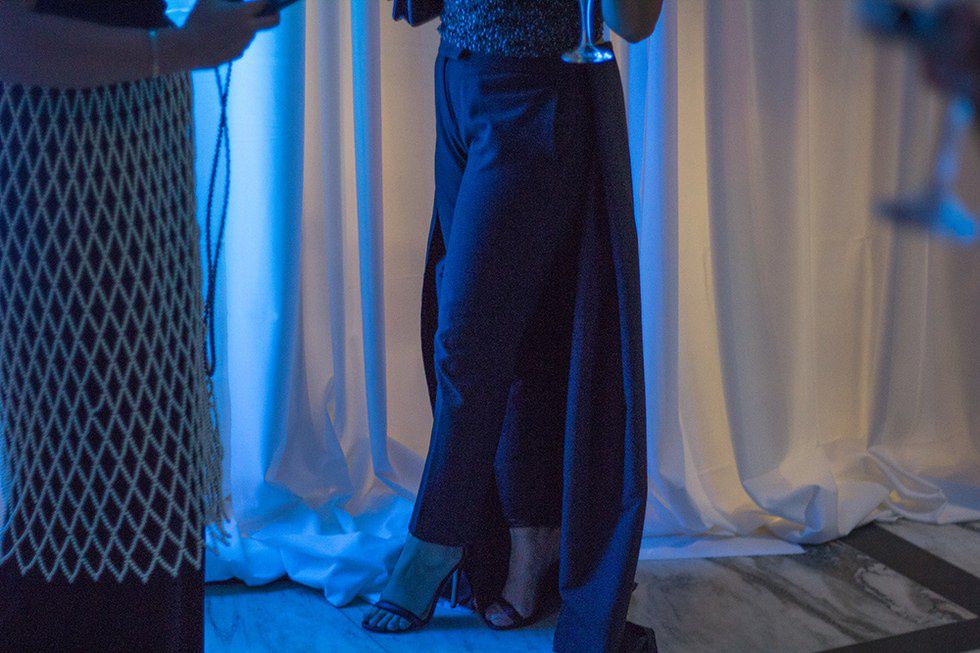 Some all-around themes were the '70s, florals and bold colors paired with pastels, the latter two surprising for end-of-summer looks. As well as sheers and chiffons, evened out of course with enough all black ensembles to make the annual evening in Detroit feel something like a regular New York occurrence.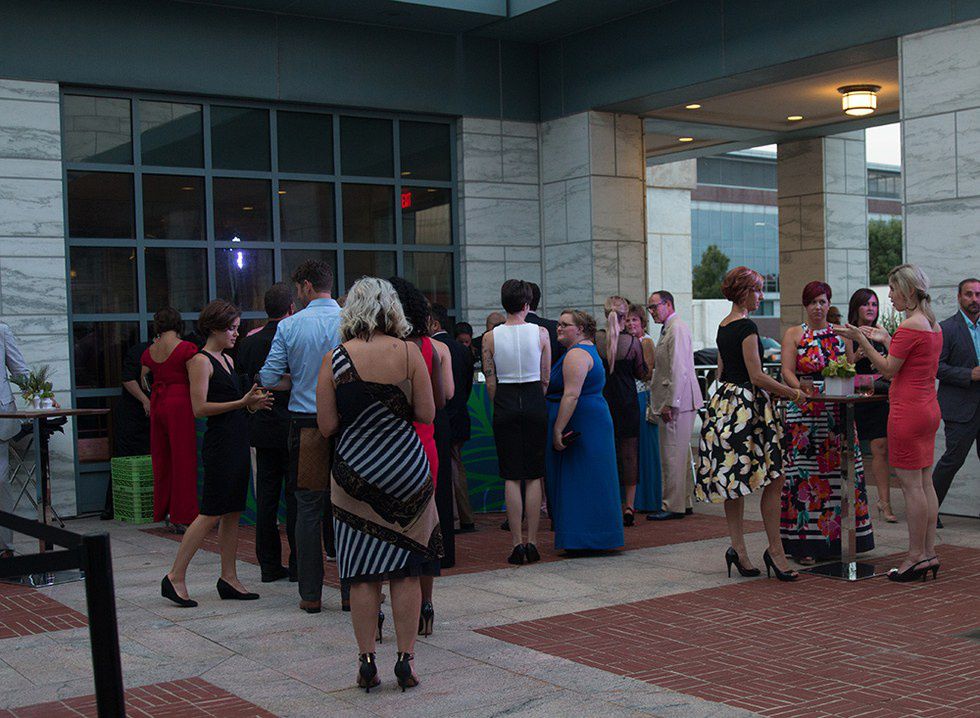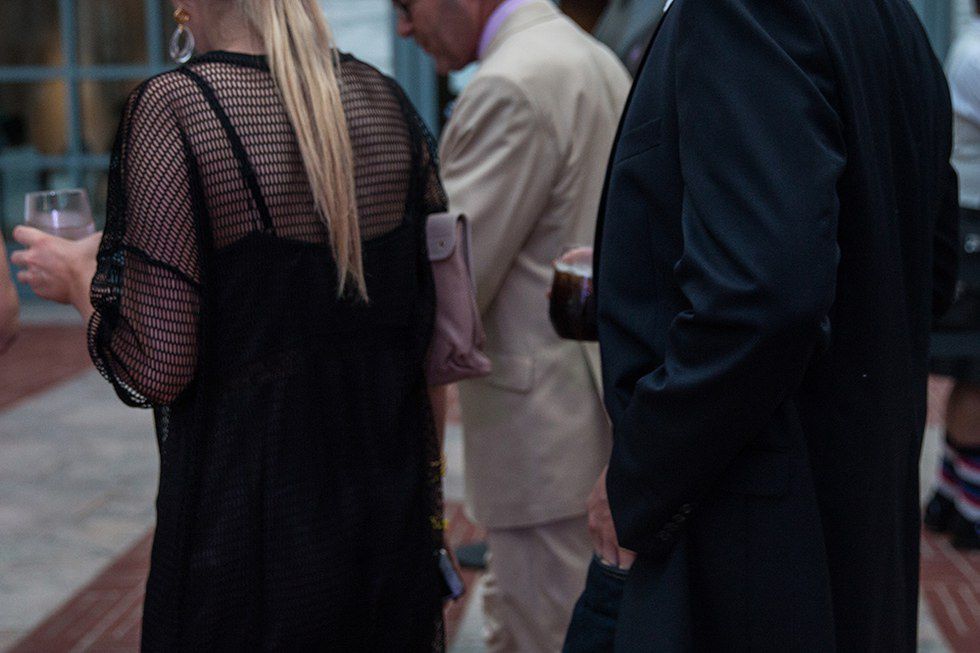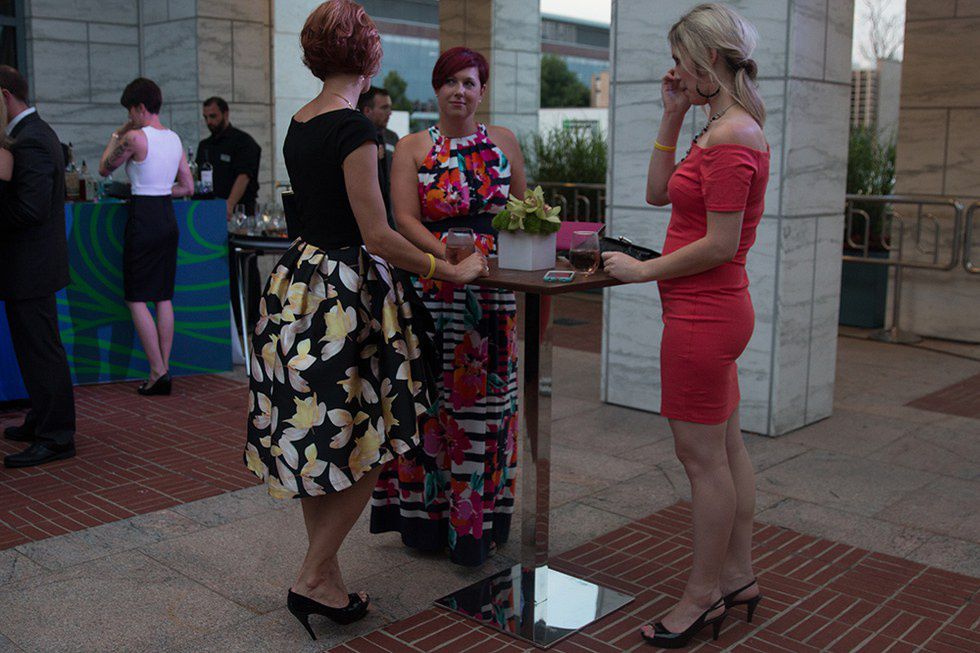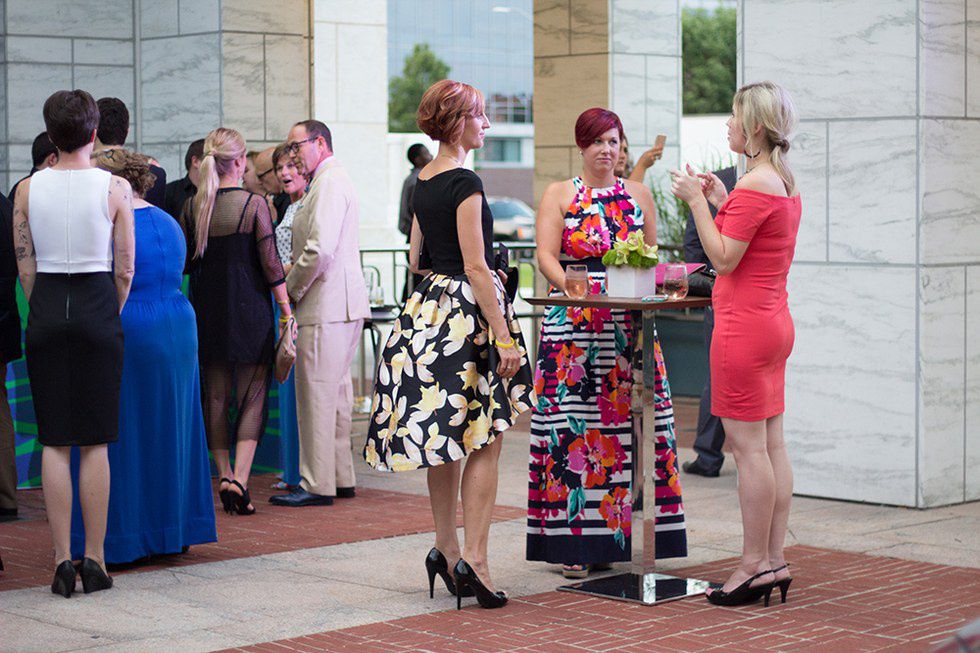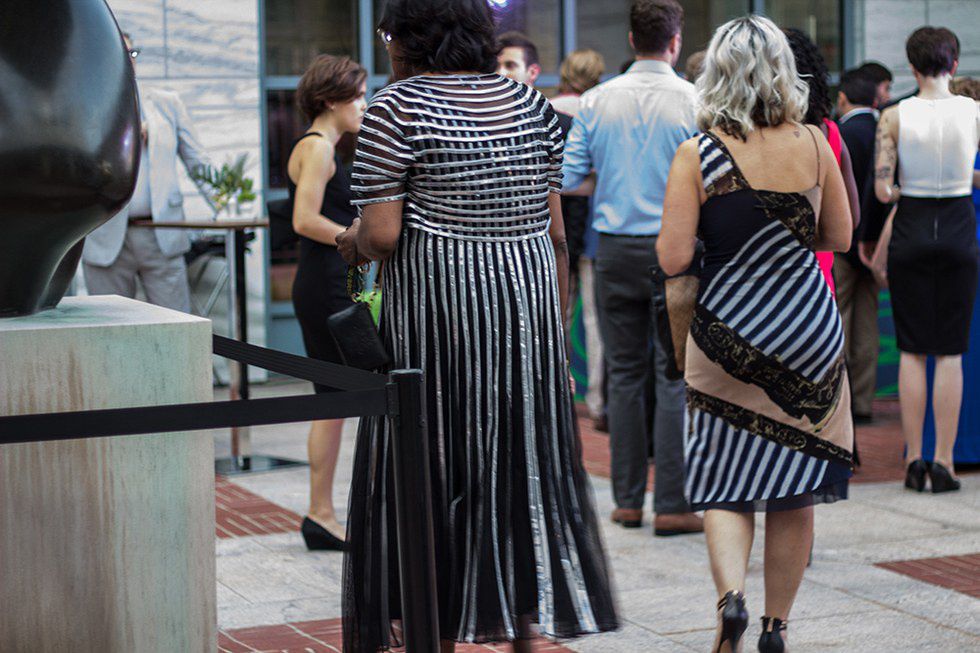 Another running theme were dress and capes pairings, again mirroring the show (below).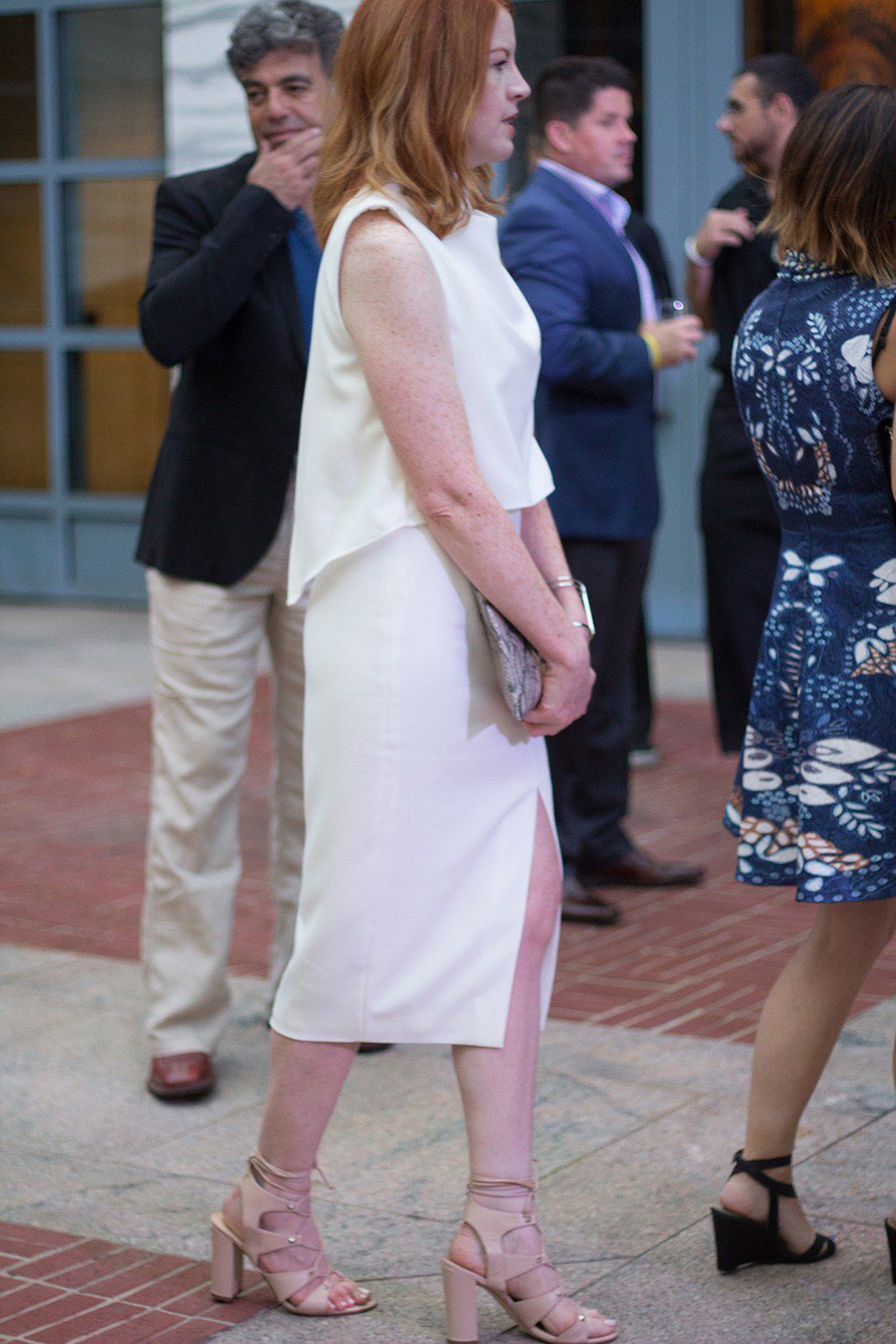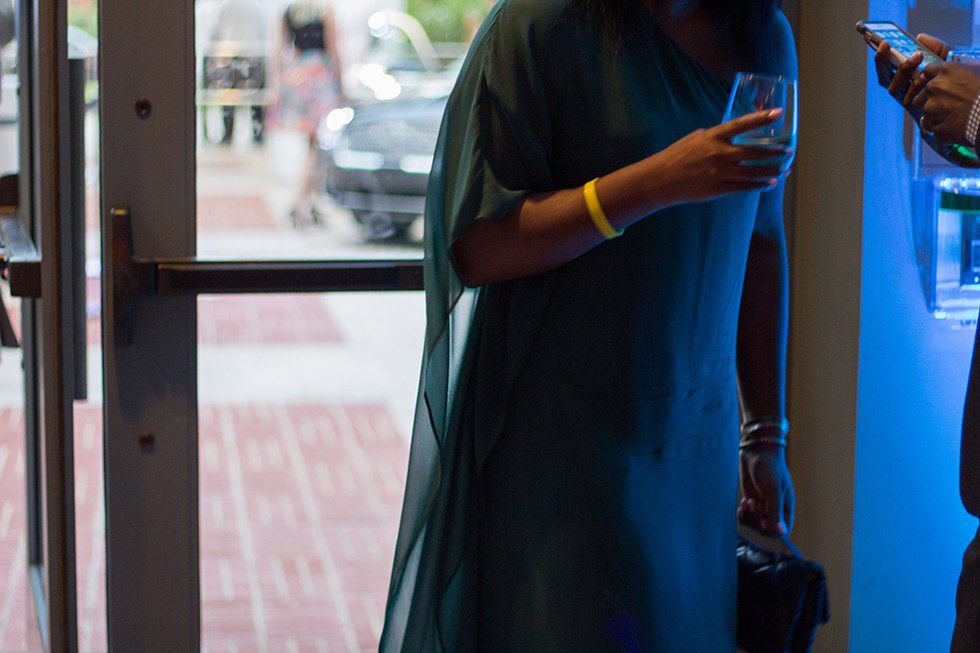 [rebelmouse-proxy-image https://media.rbl.ms/image?u=%2Ffiles%2F2016%2F08%2F16%2F636069269406820512-285786741_636069266263870469-2042418231_FASH%2520BASH%2520smaller25081316.jpg&ho=https%3A%2F%2Faz616578.vo.msecnd.net&s=232&h=69f78912c79ada1e1427fb6c4ff329f5cbbe2dc28ce7f1df3c78fd24c686d483&size=980x&c=3852089818 crop_info="%7B%22image%22%3A%20%22https%3A//media.rbl.ms/image%3Fu%3D%252Ffiles%252F2016%252F08%252F16%252F636069269406820512-285786741_636069266263870469-2042418231_FASH%252520BASH%252520smaller25081316.jpg%26ho%3Dhttps%253A%252F%252Faz616578.vo.msecnd.net%26s%3D232%26h%3D69f78912c79ada1e1427fb6c4ff329f5cbbe2dc28ce7f1df3c78fd24c686d483%26size%3D980x%26c%3D3852089818%22%7D" expand=1 original_size="1x1"]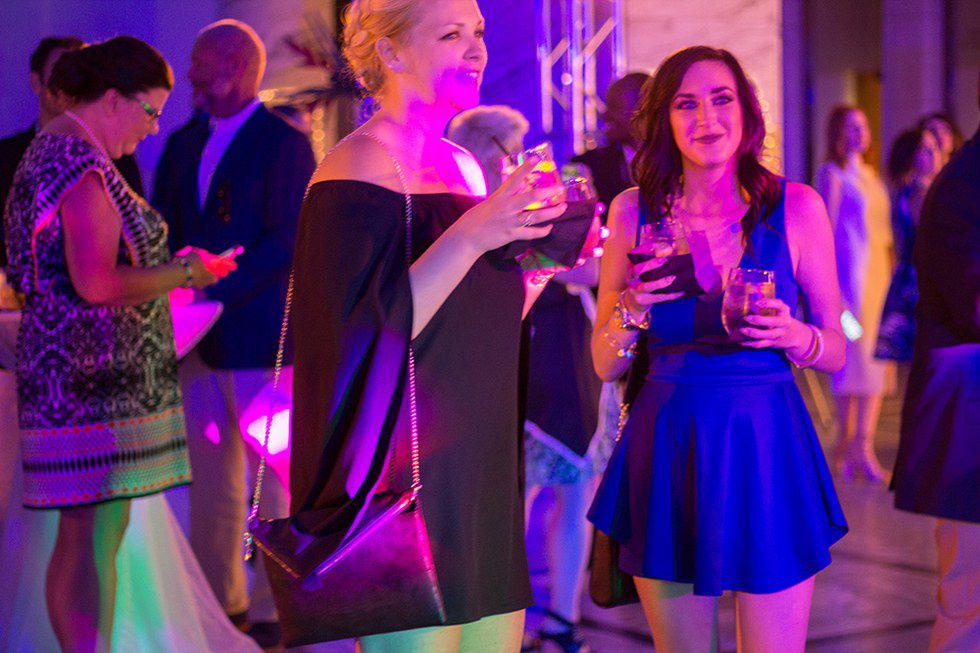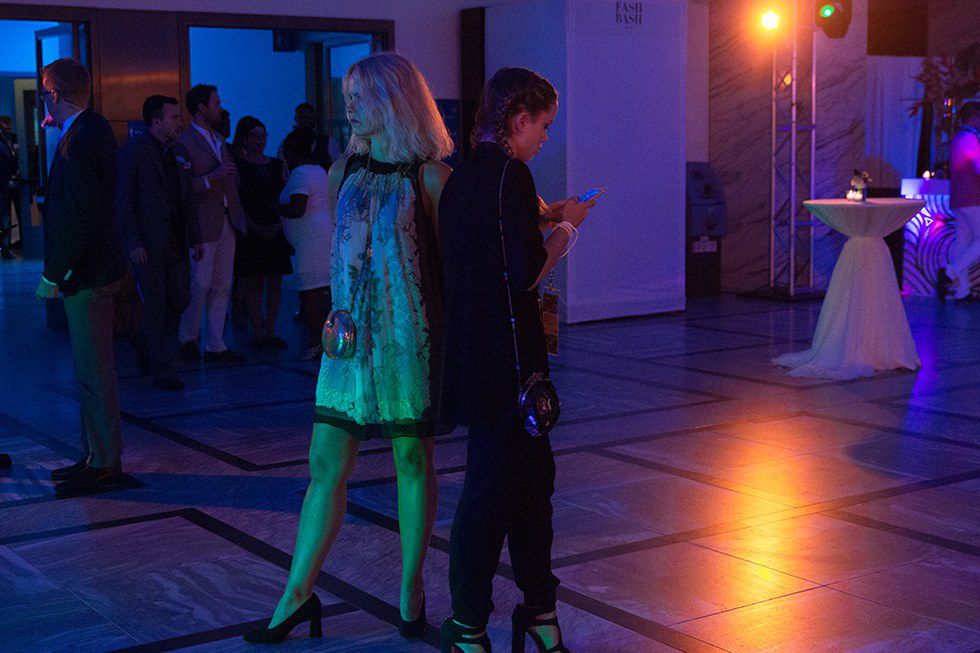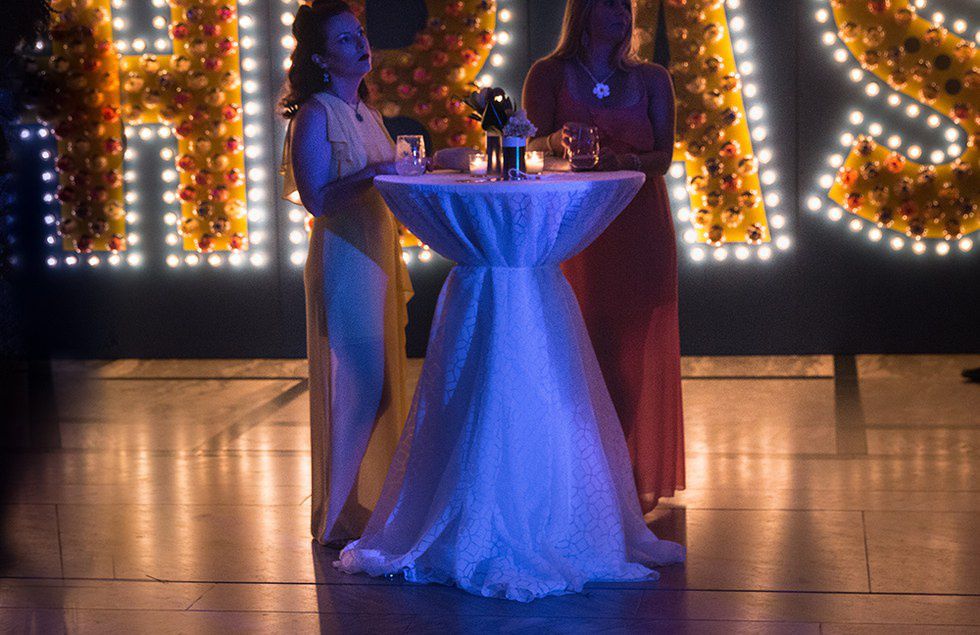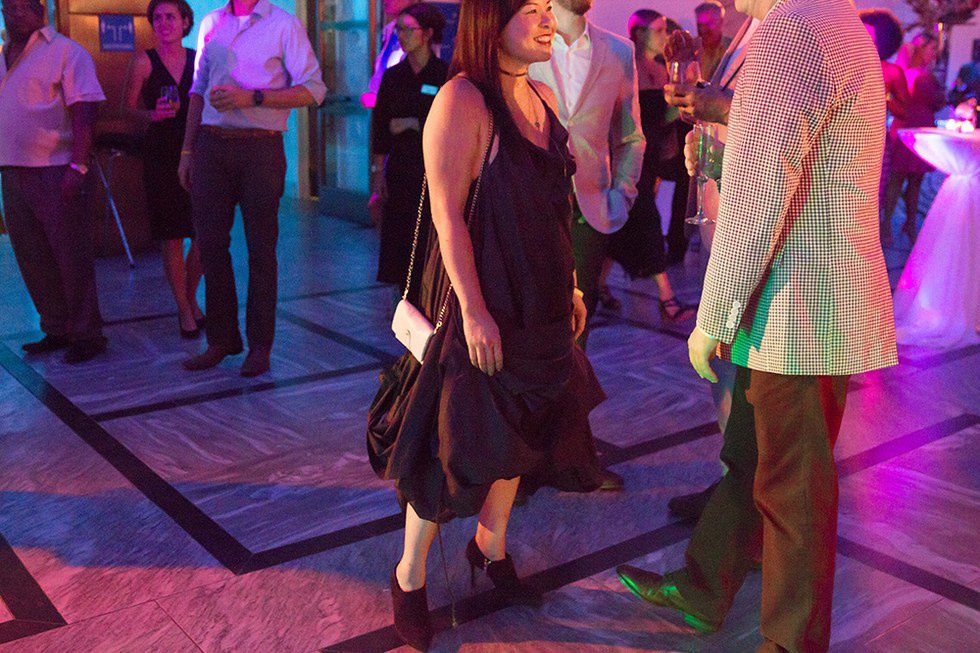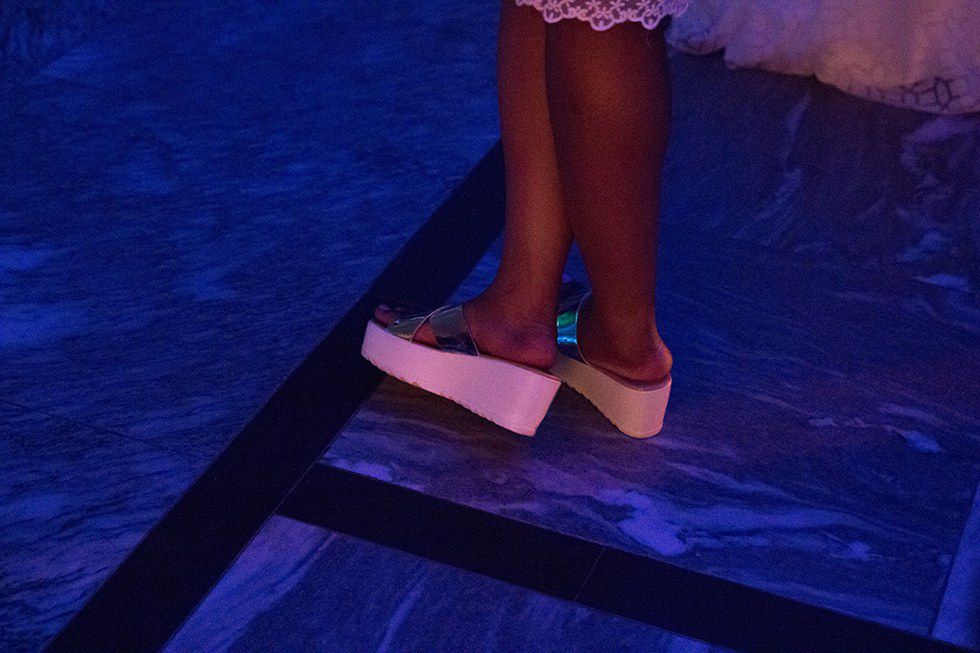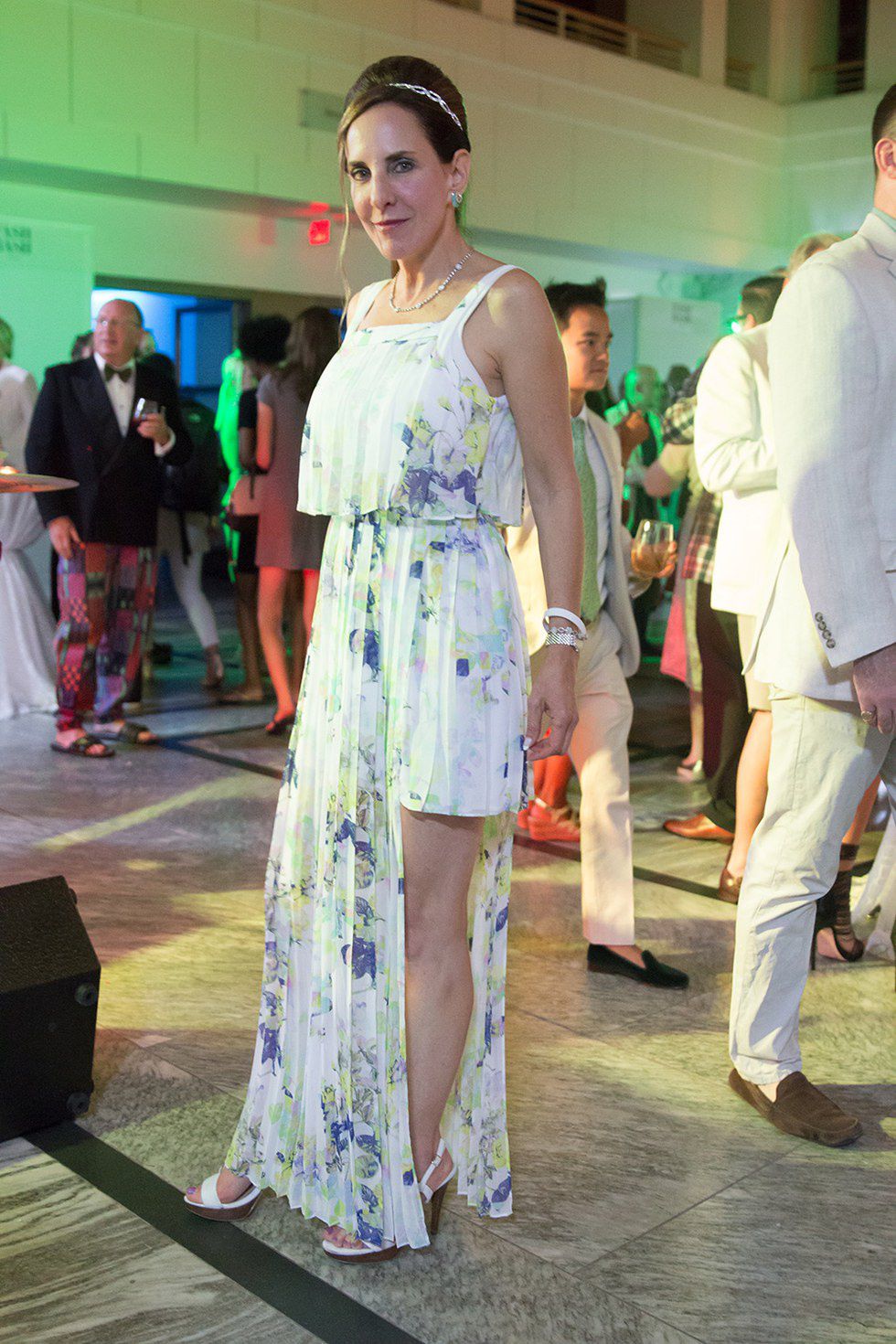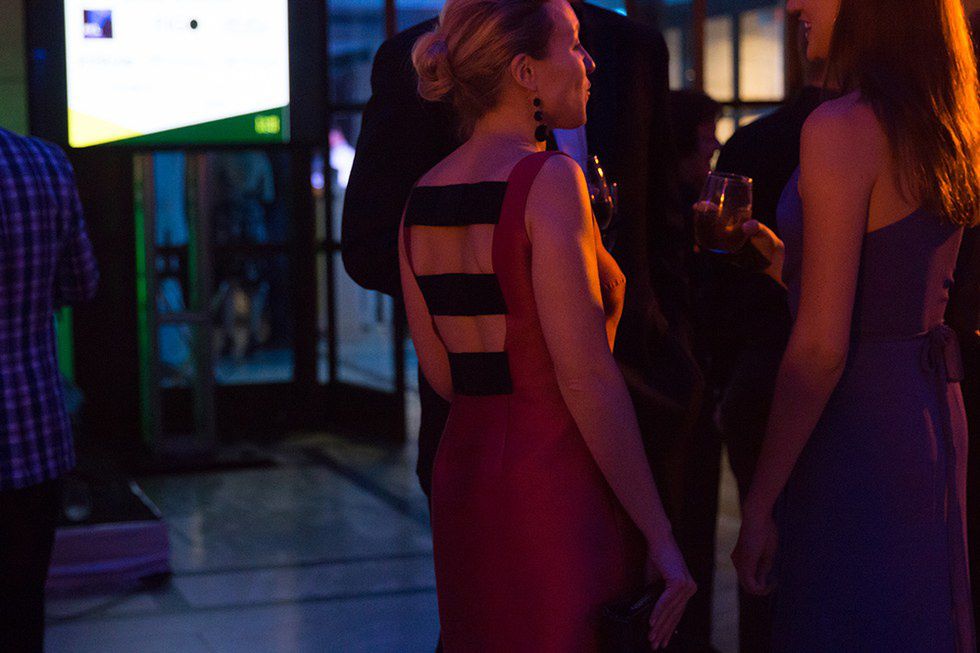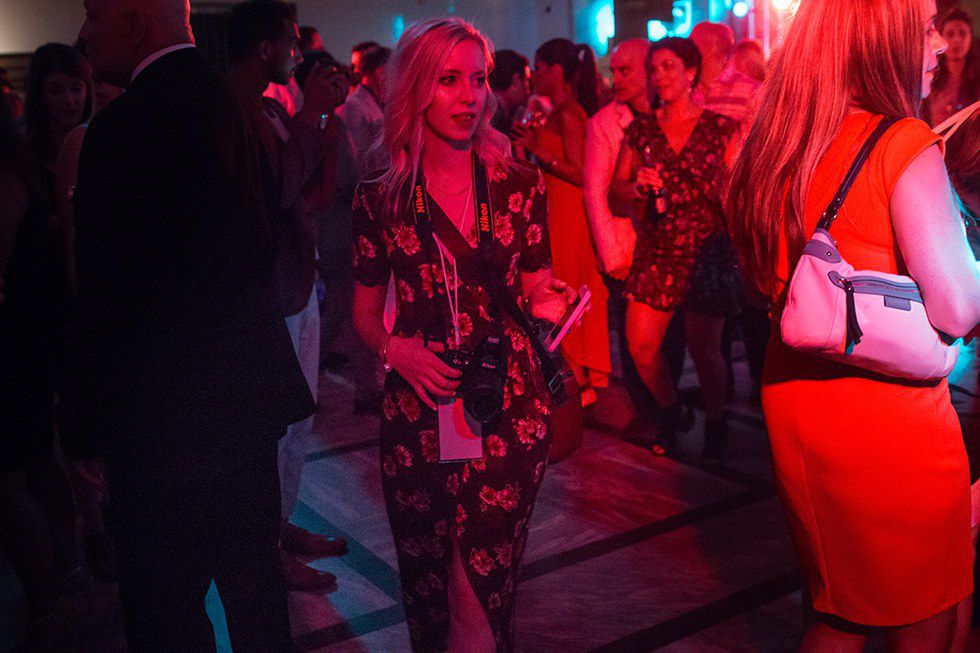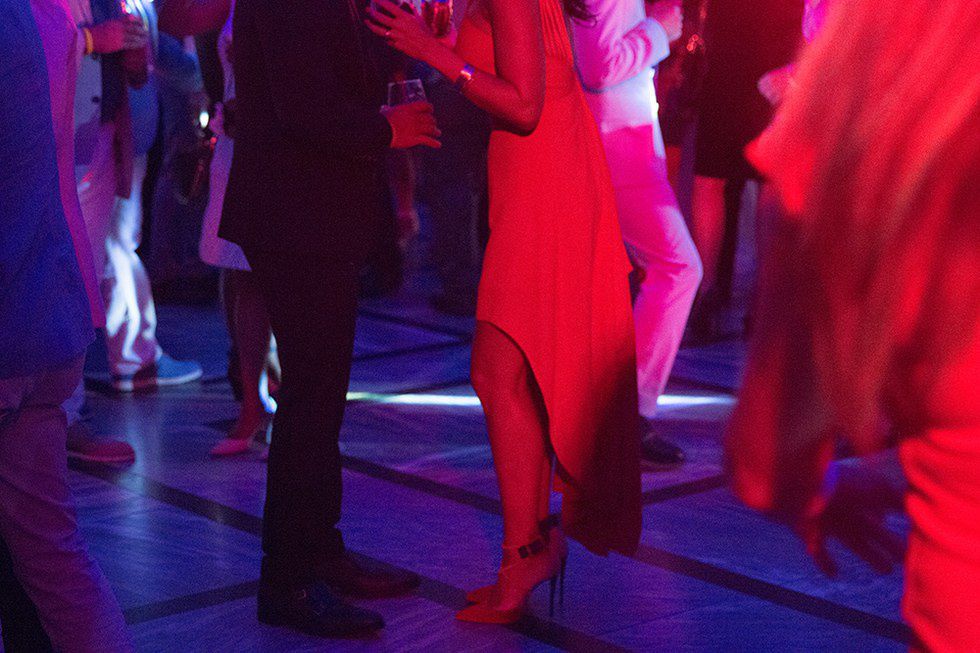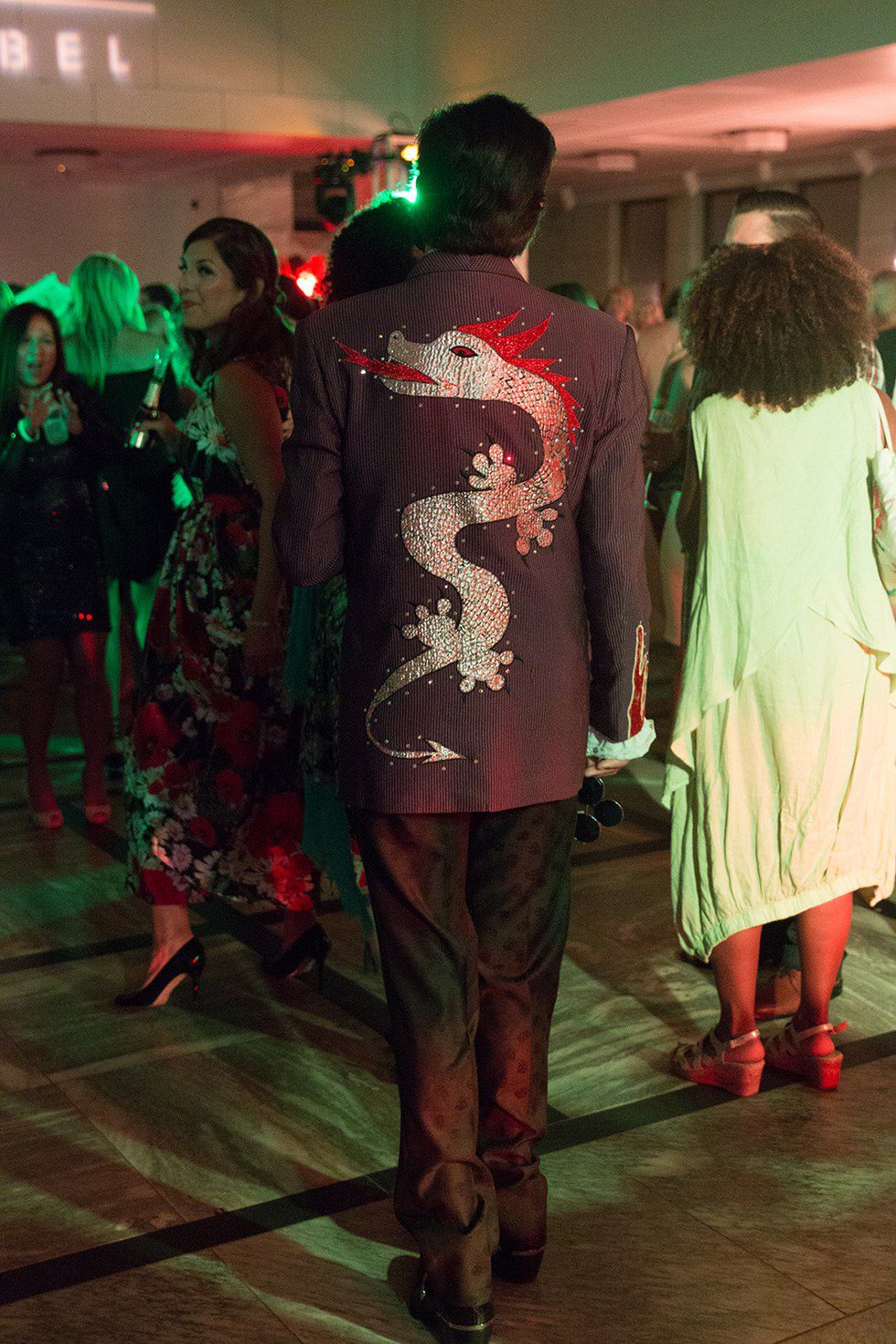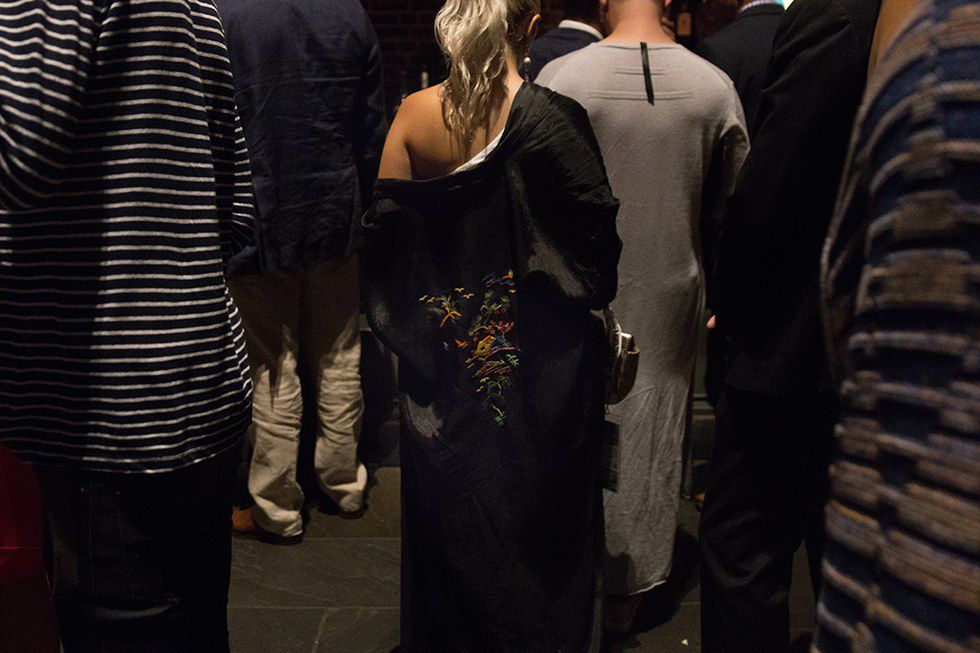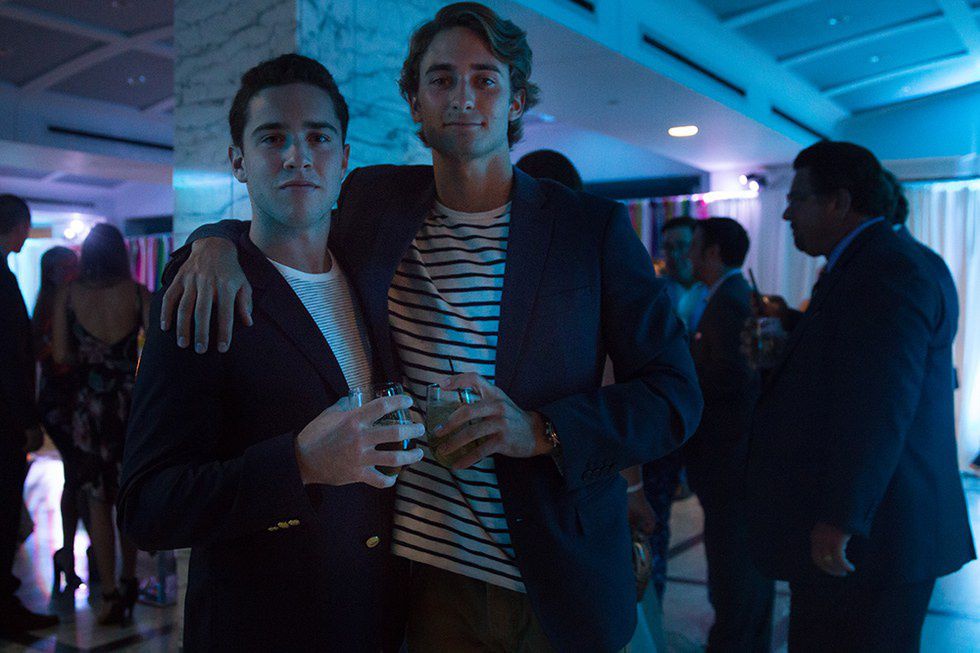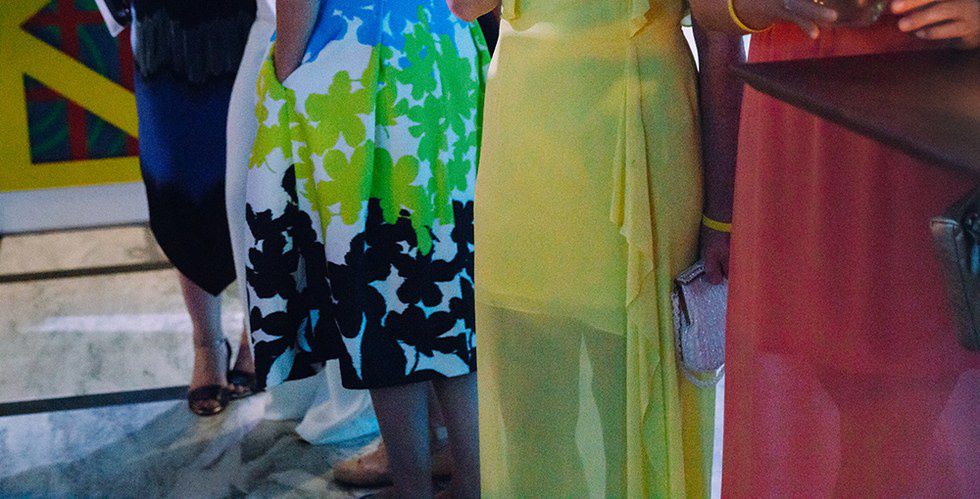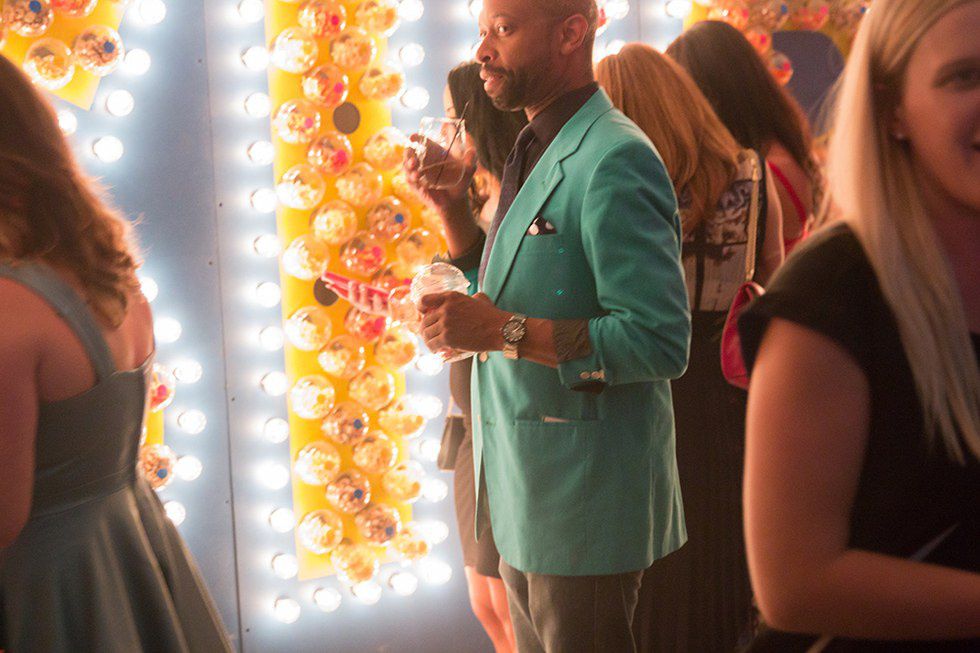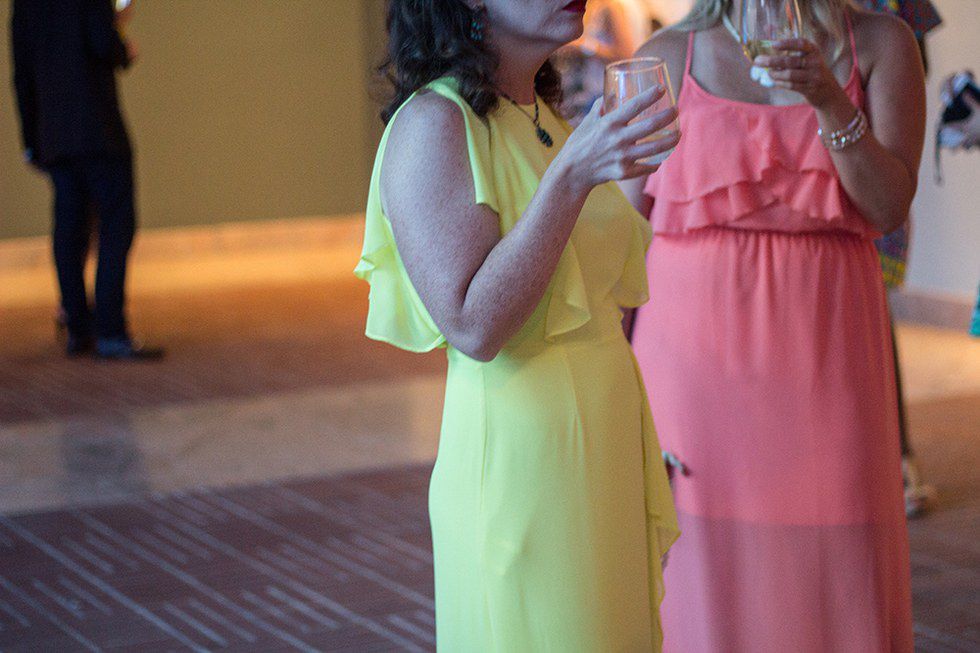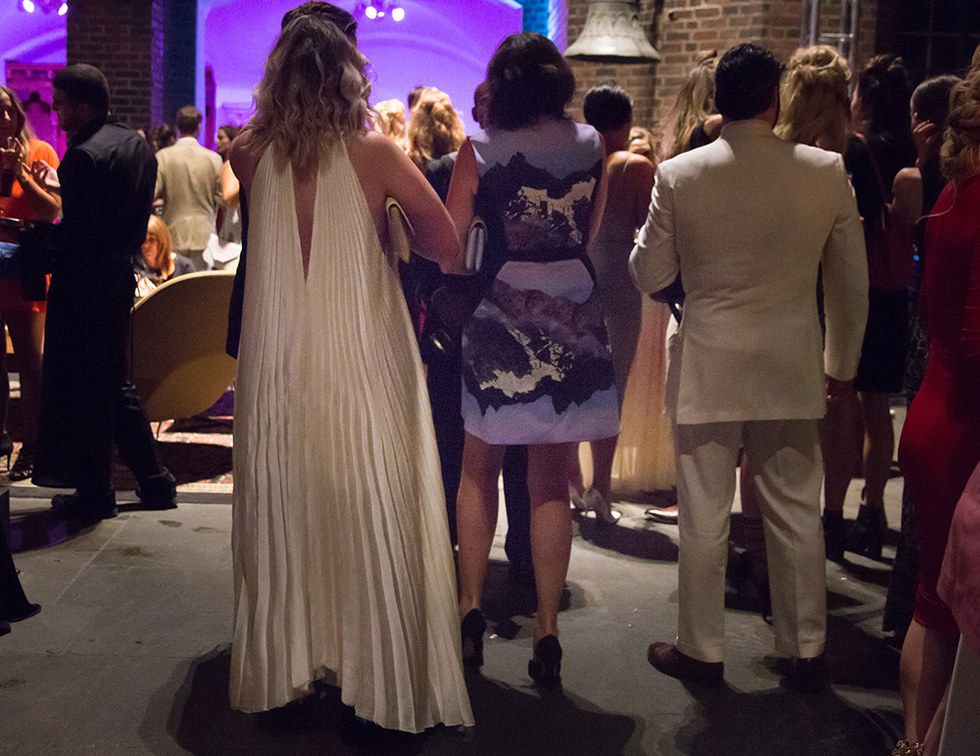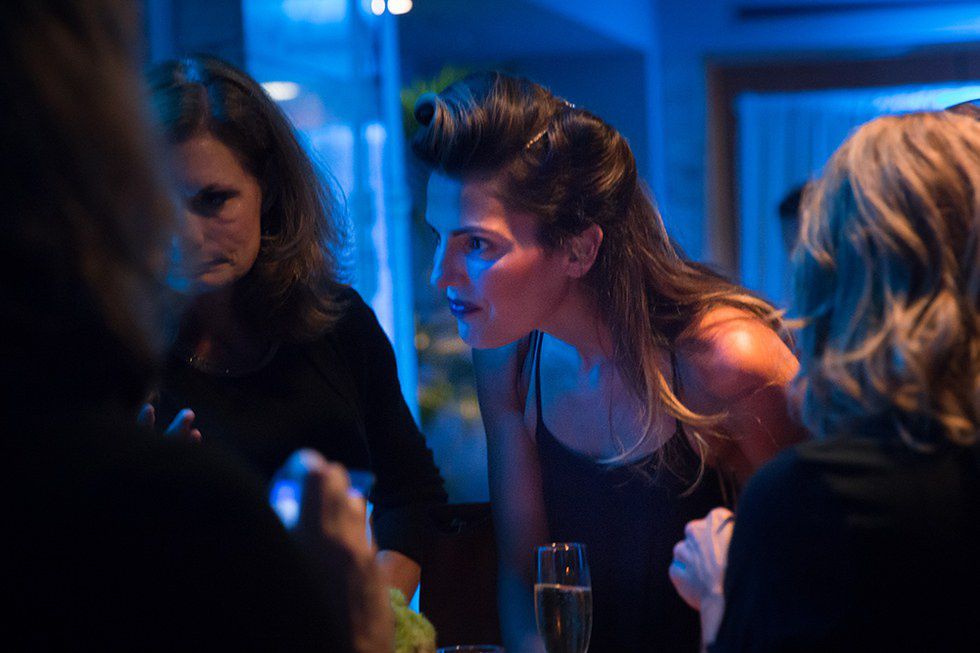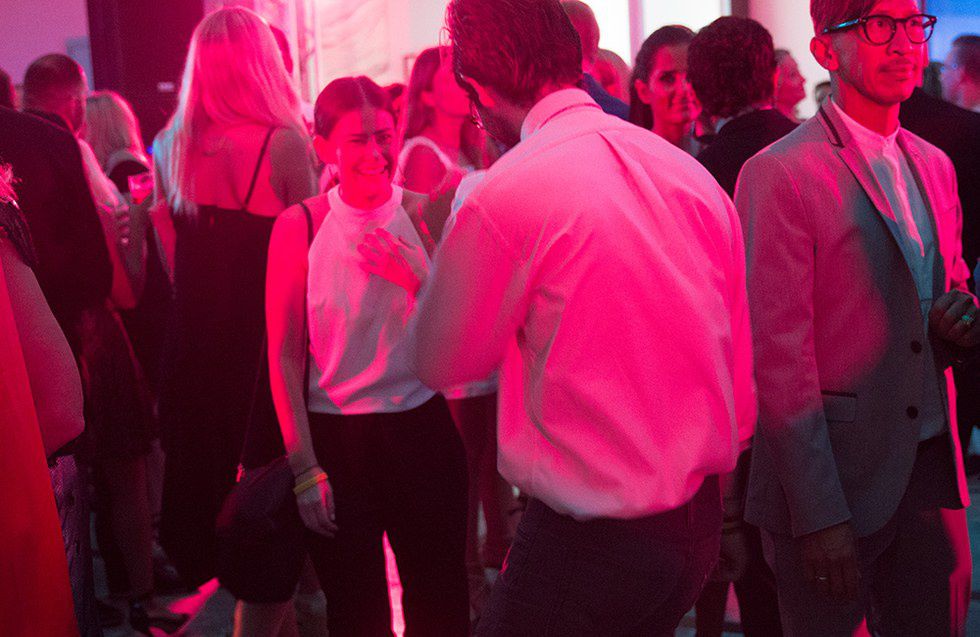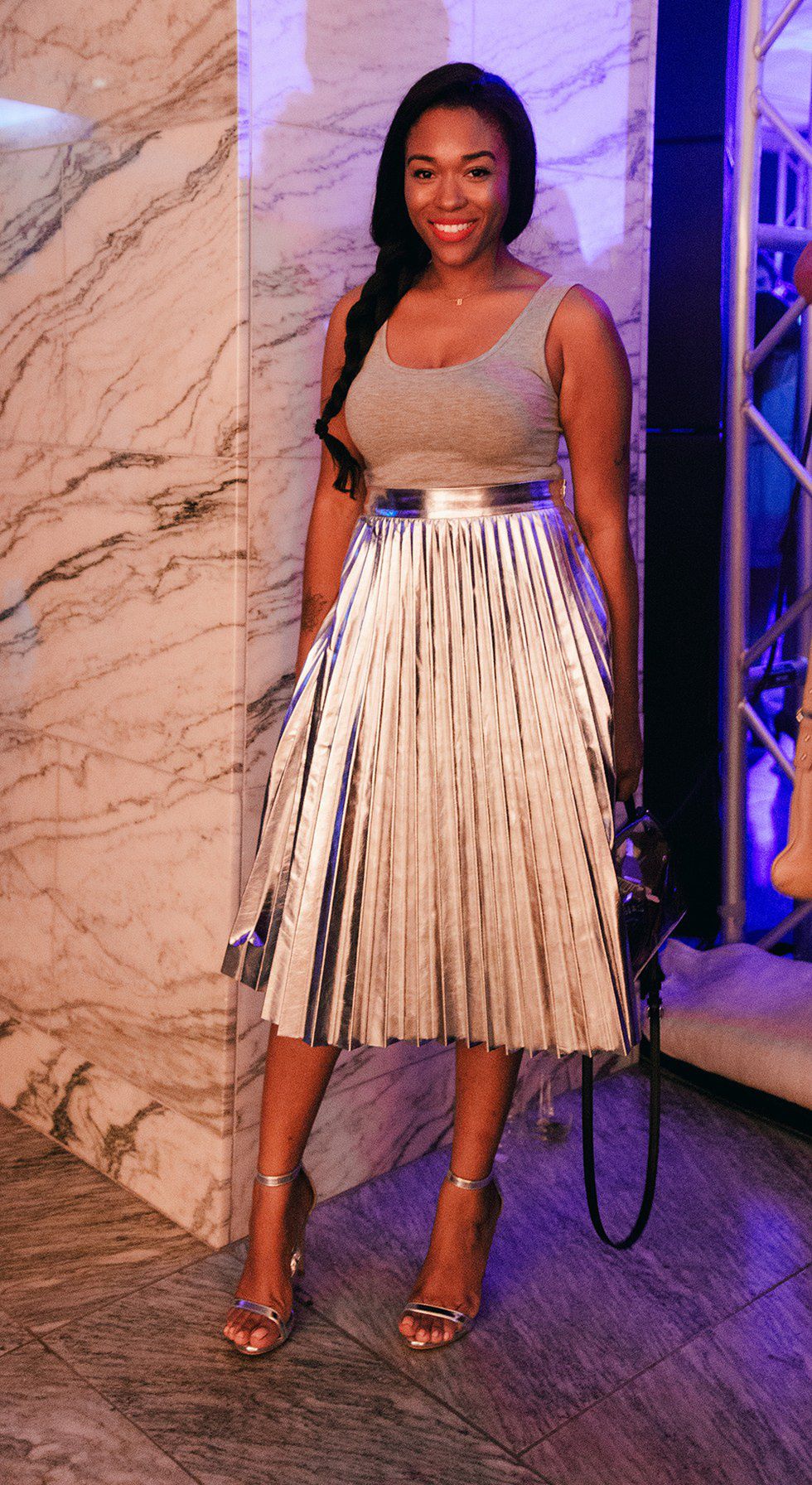 Blogger, Mia Ray (above)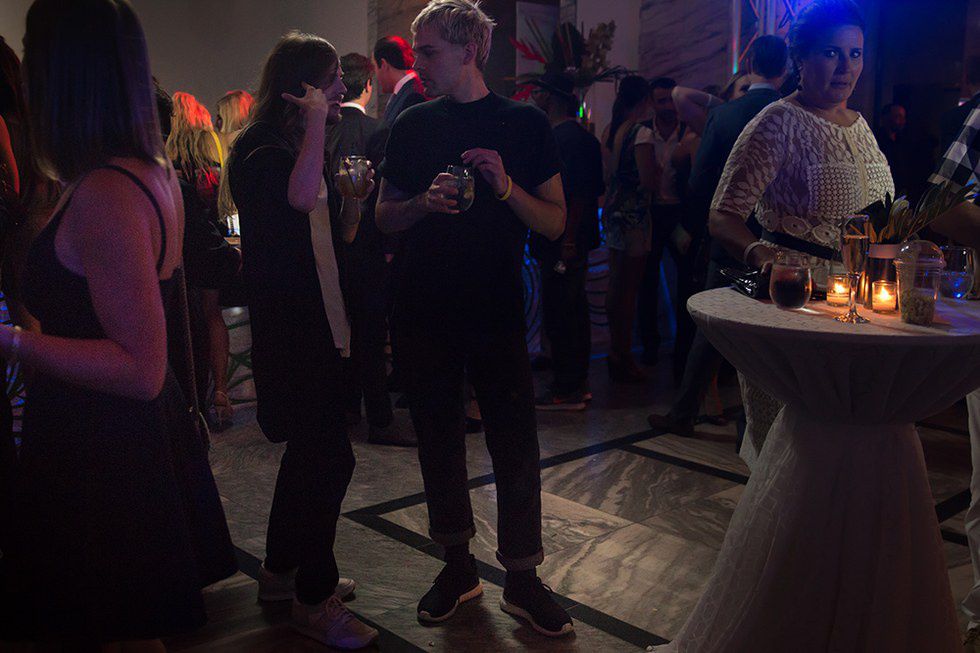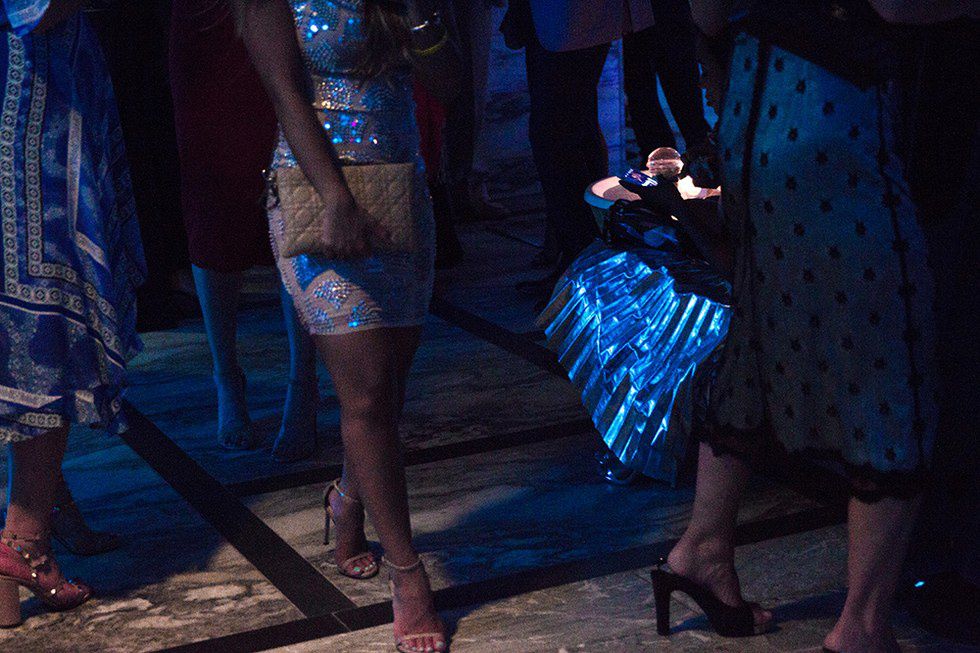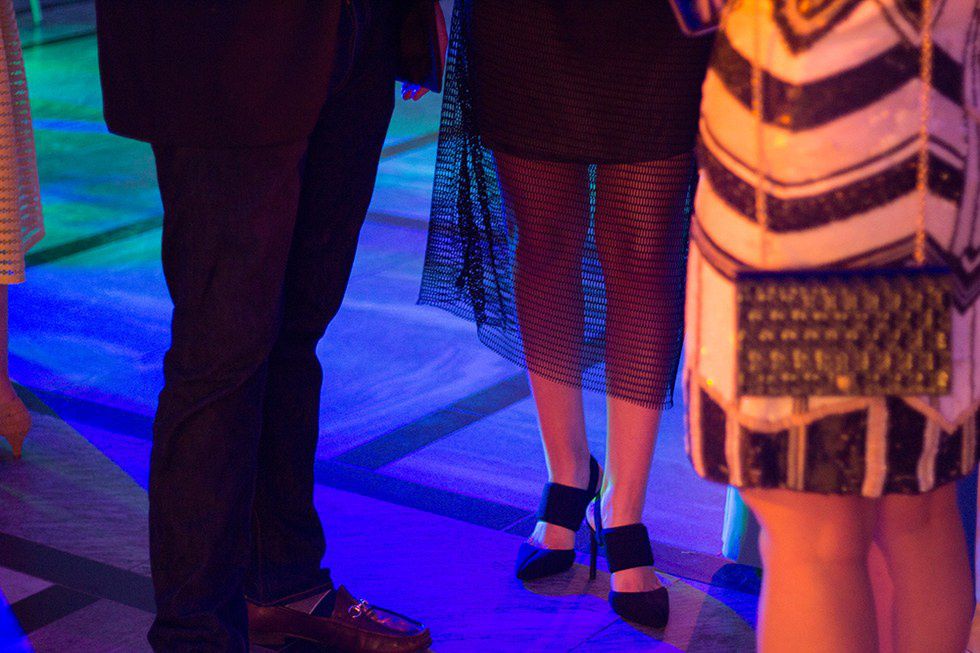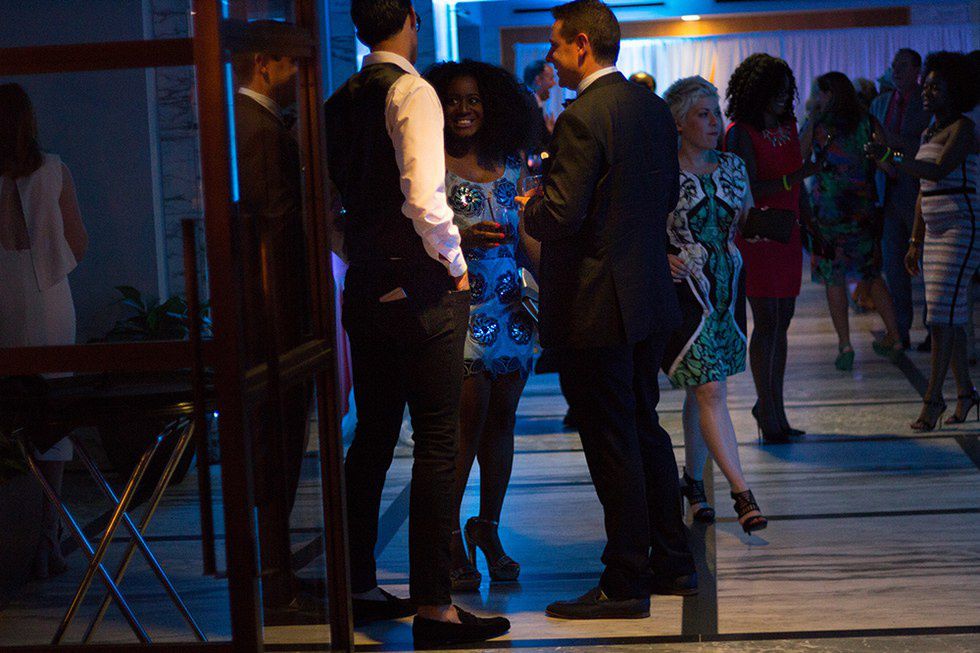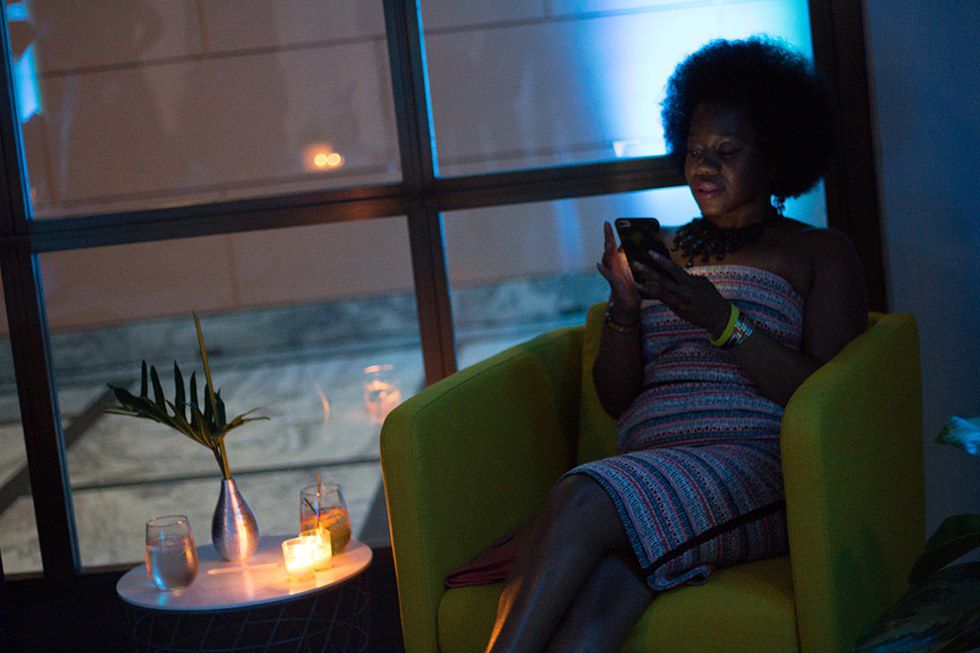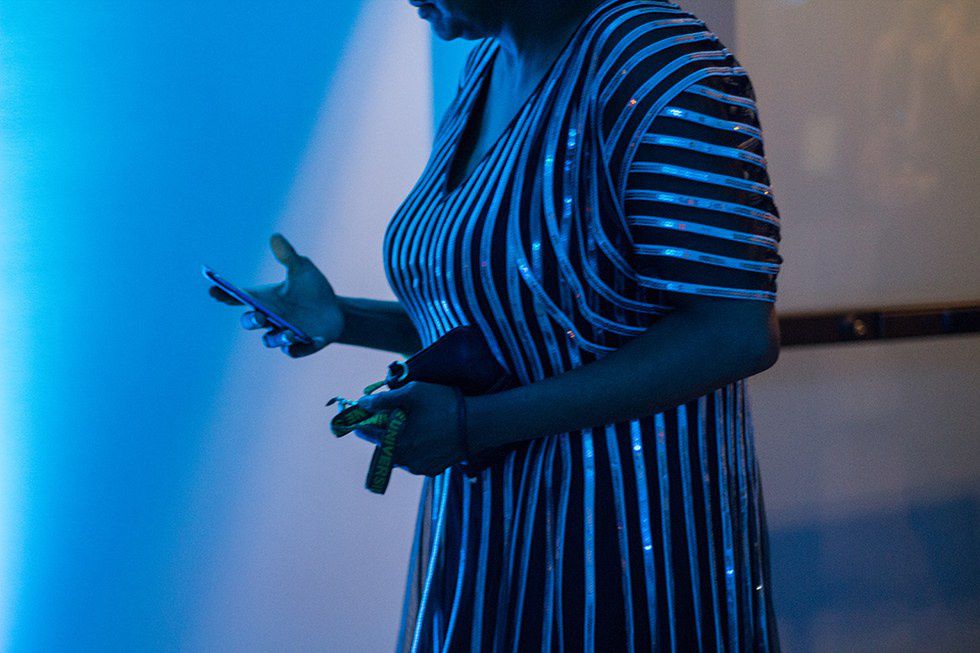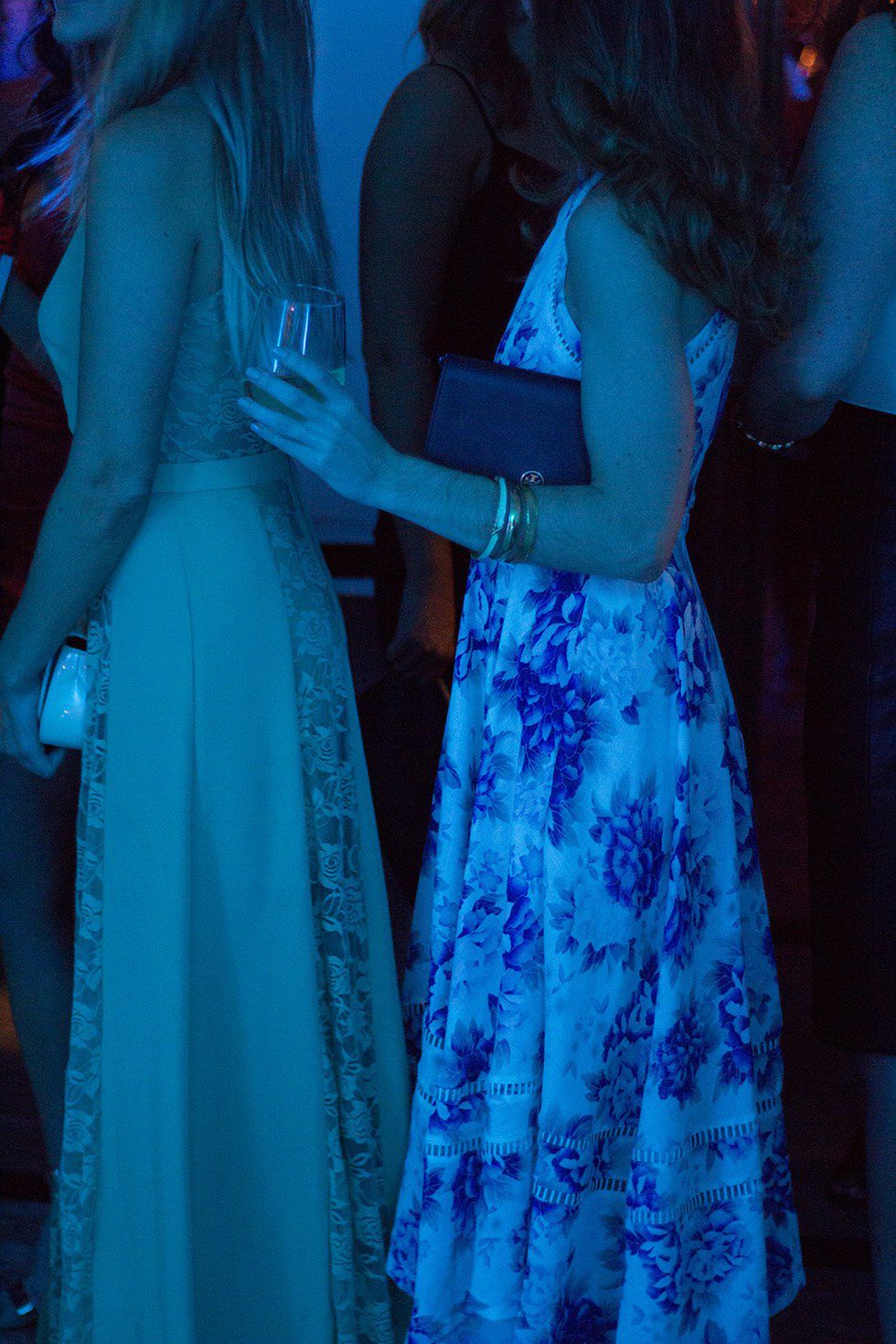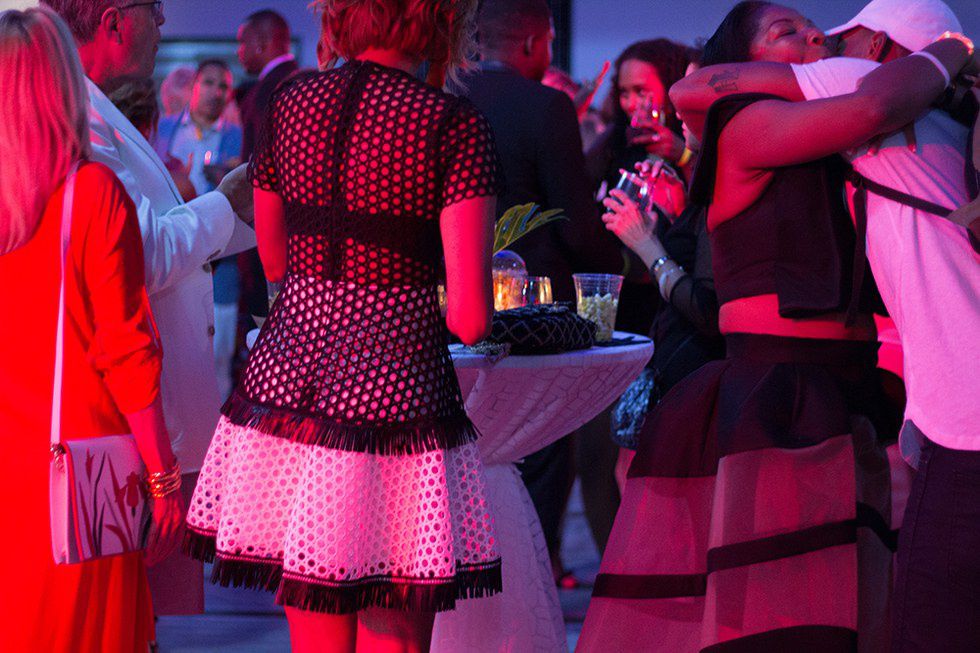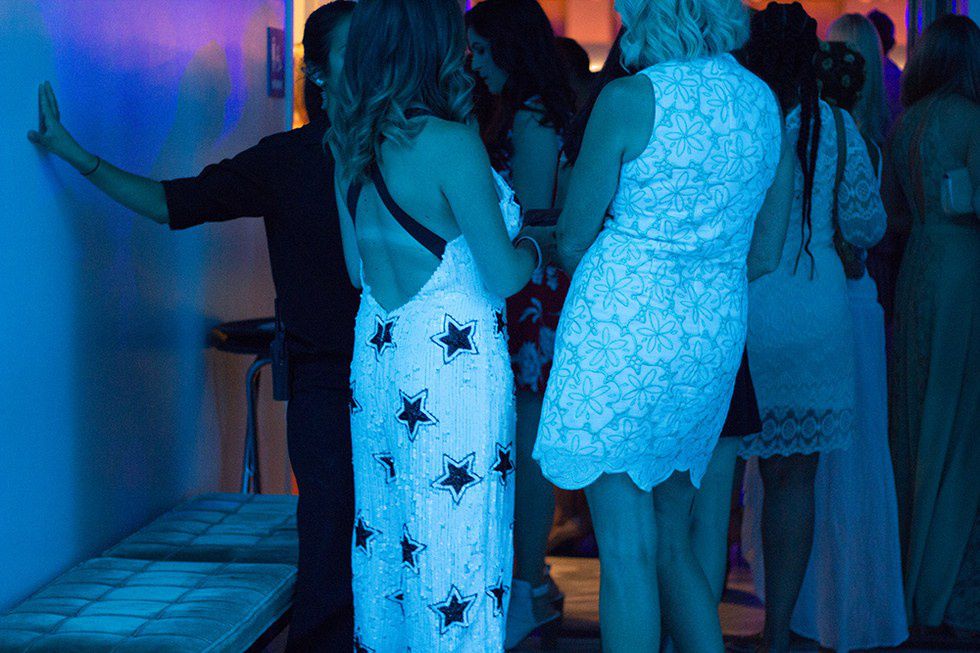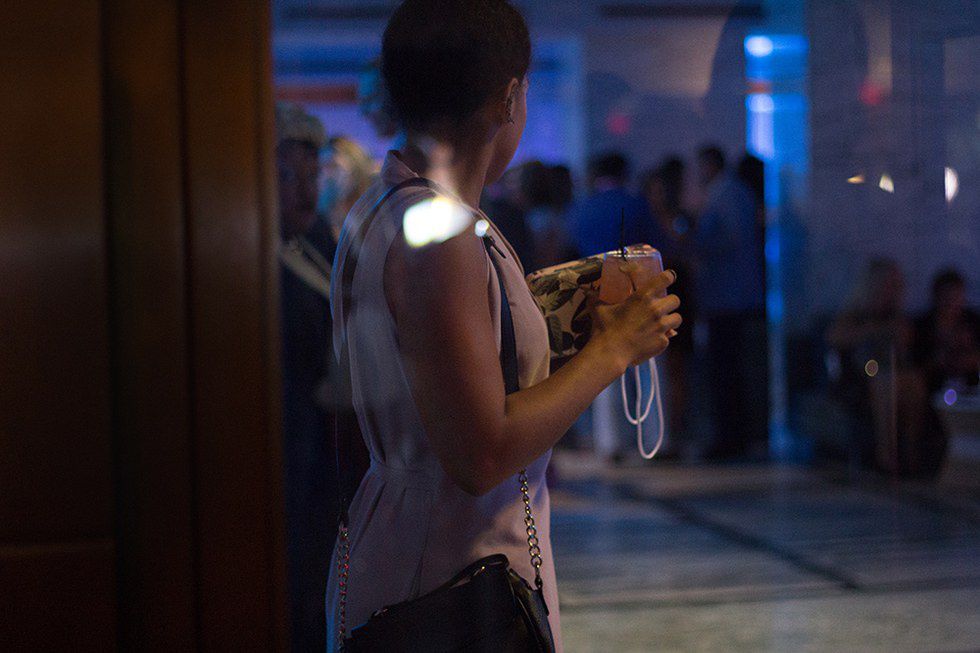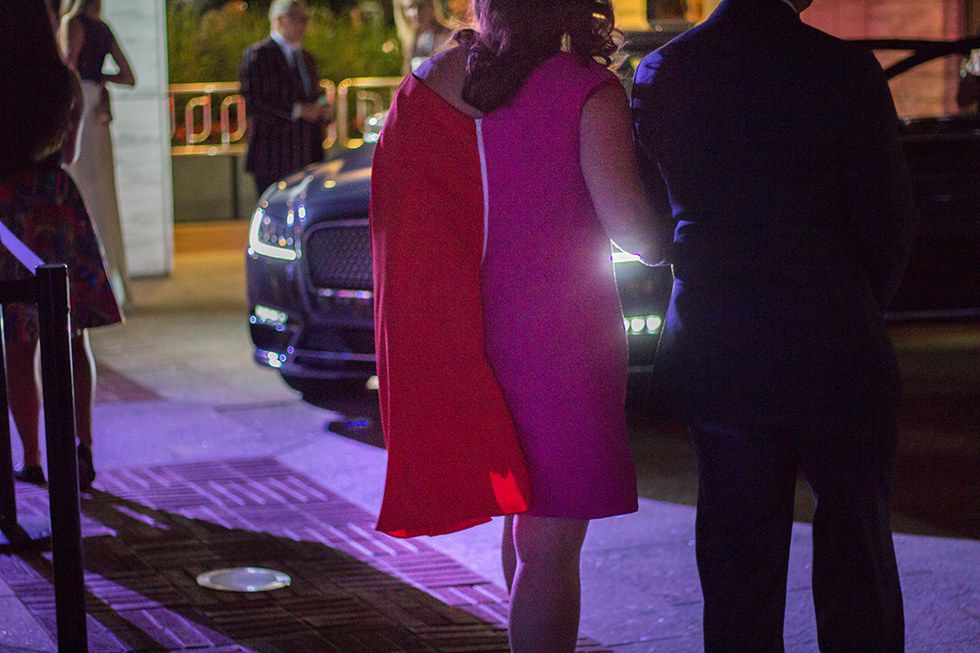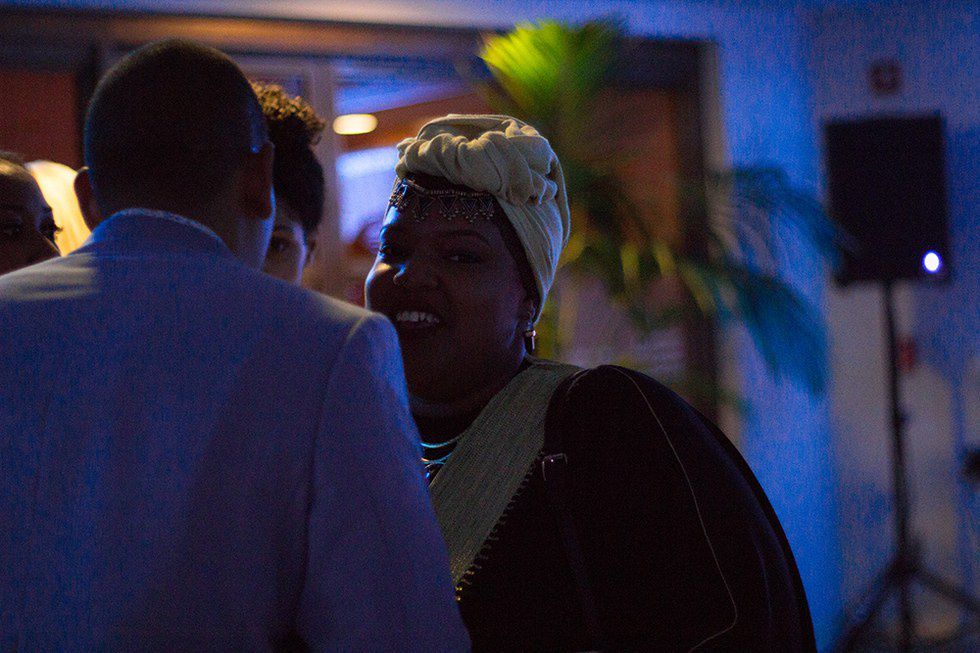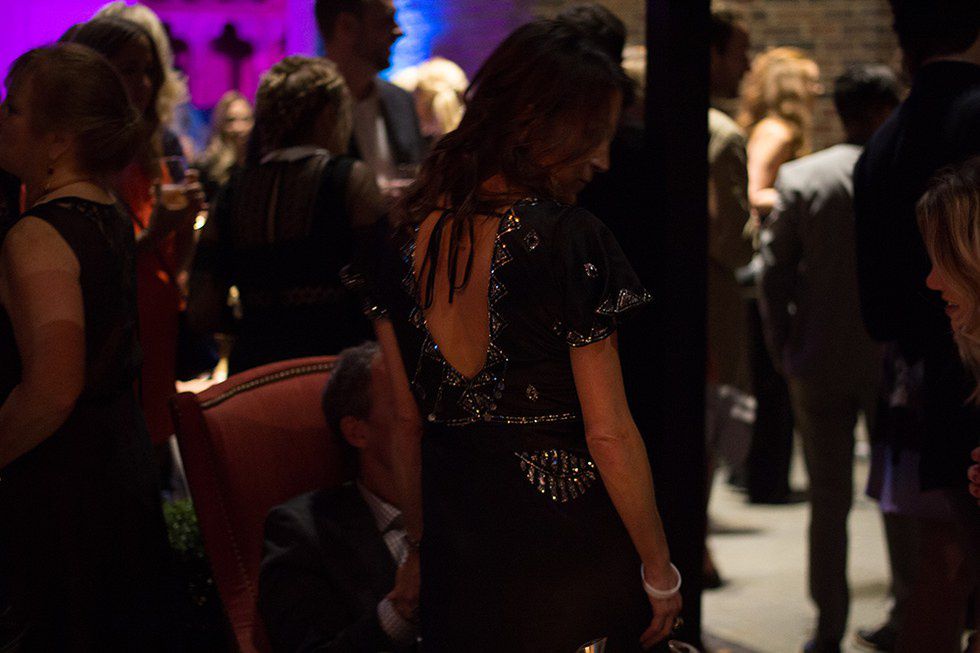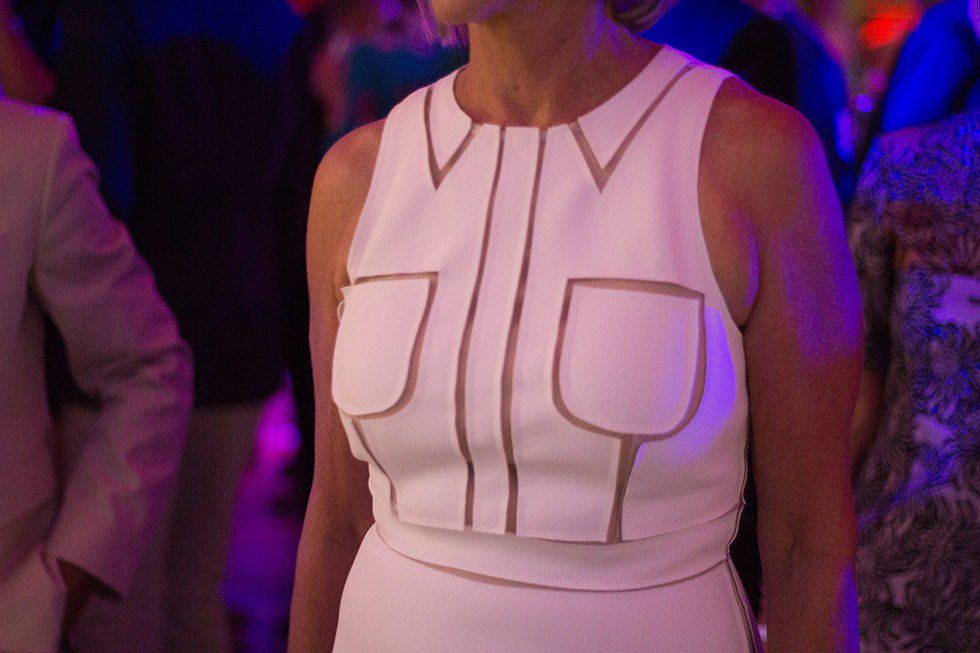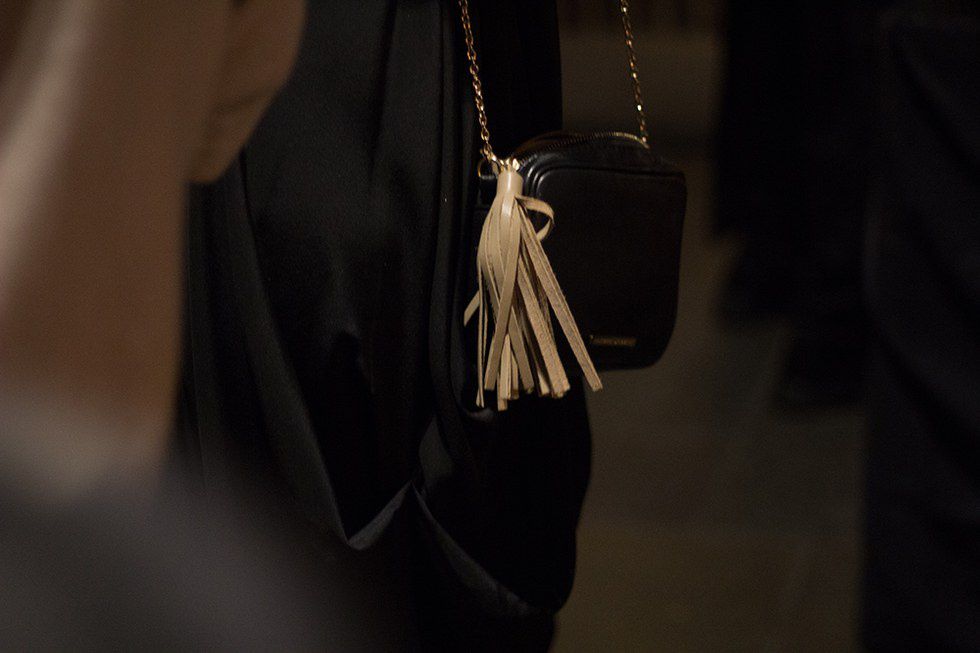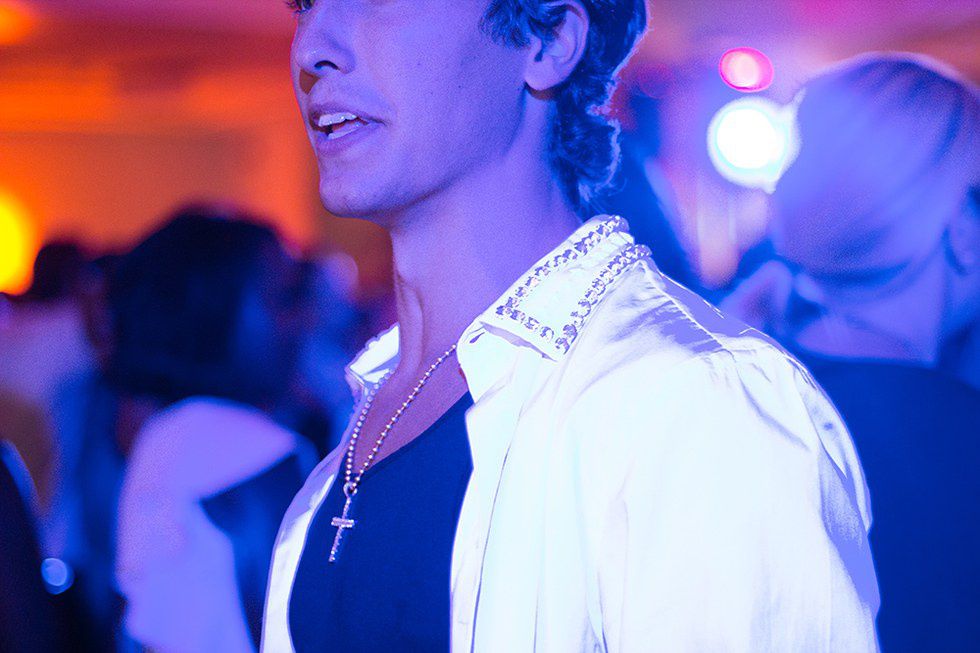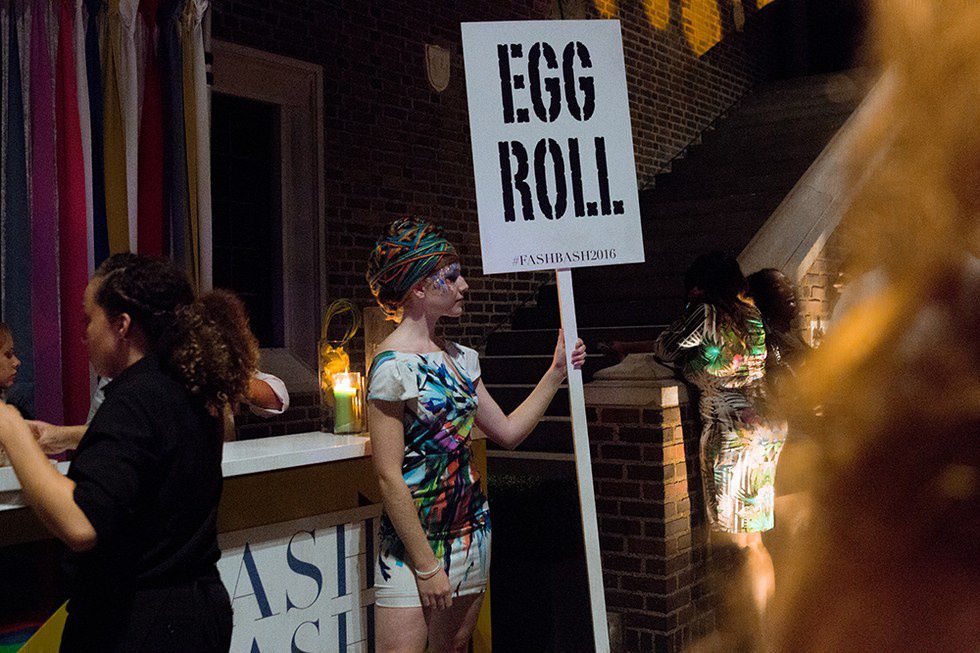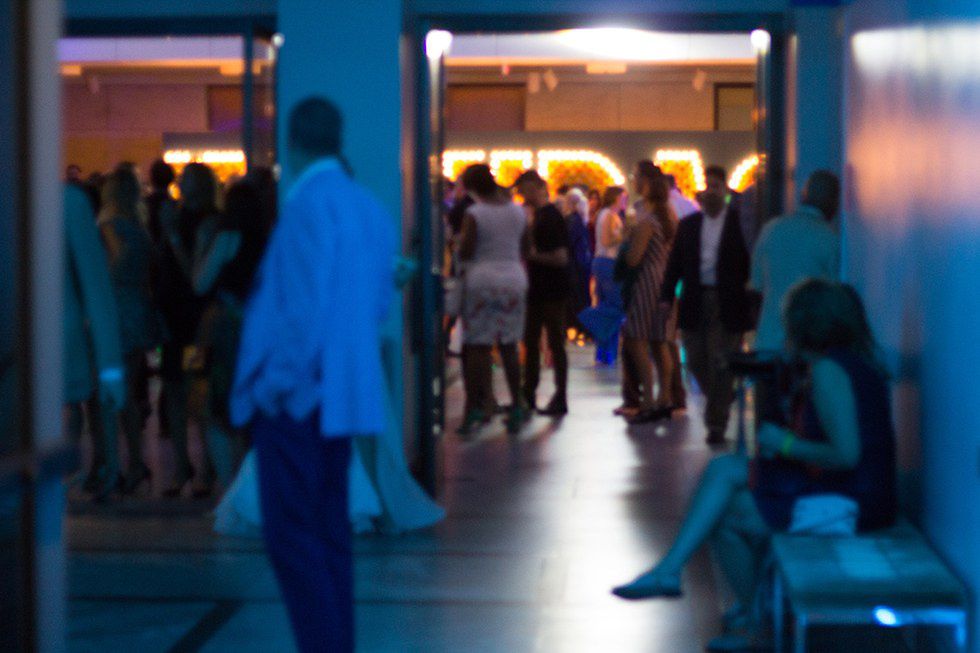 The evening was not just about the glitz and glamour of personal champagne bottles the newest from Neiman Marcus—FASH BASH also functions as fundraiser, working with Neiman Marcus and The Founder's Junior council for a $1 million matched pledge endowment to ensure the DIA keeps on keeping on, sustaining art and community in Detroit.
Though in guests numbering several hundred, the event was more flocked with collectors and sponsor it seemed, than those of the budding Detroit fashion working and blogging community. Besides Ken Downing, another notable name who showed was Karen Buscemi of Detroit Garment Group, a volunteer start-up helping Detroit fashion Creatives and designers find ways to establish work, a community and district in downtown Detroit.
This is one of the reasons what The Junior Council does is so important—raising money, awareness and connections downtown between arts and professionals, creating culture and spawning start-ups and connections in Detroit. So these sort of events are filled with more bloggers and fashionites, not just fashion elites.

This season, besides seeing metallics, the '80s, men's skirts, shorts and sunglasses this coming seasons' fashions, also expect to see trending Détroit.