There are many reasons to read more books written by black and brown women, among them: Authors with different backgrounds write different books, if you want a more diverse reading experience, diversify your list of favorite authors. And we should just want to give hype (and our money) to women of color.
"The Never Tilting World" By Rin Chupeco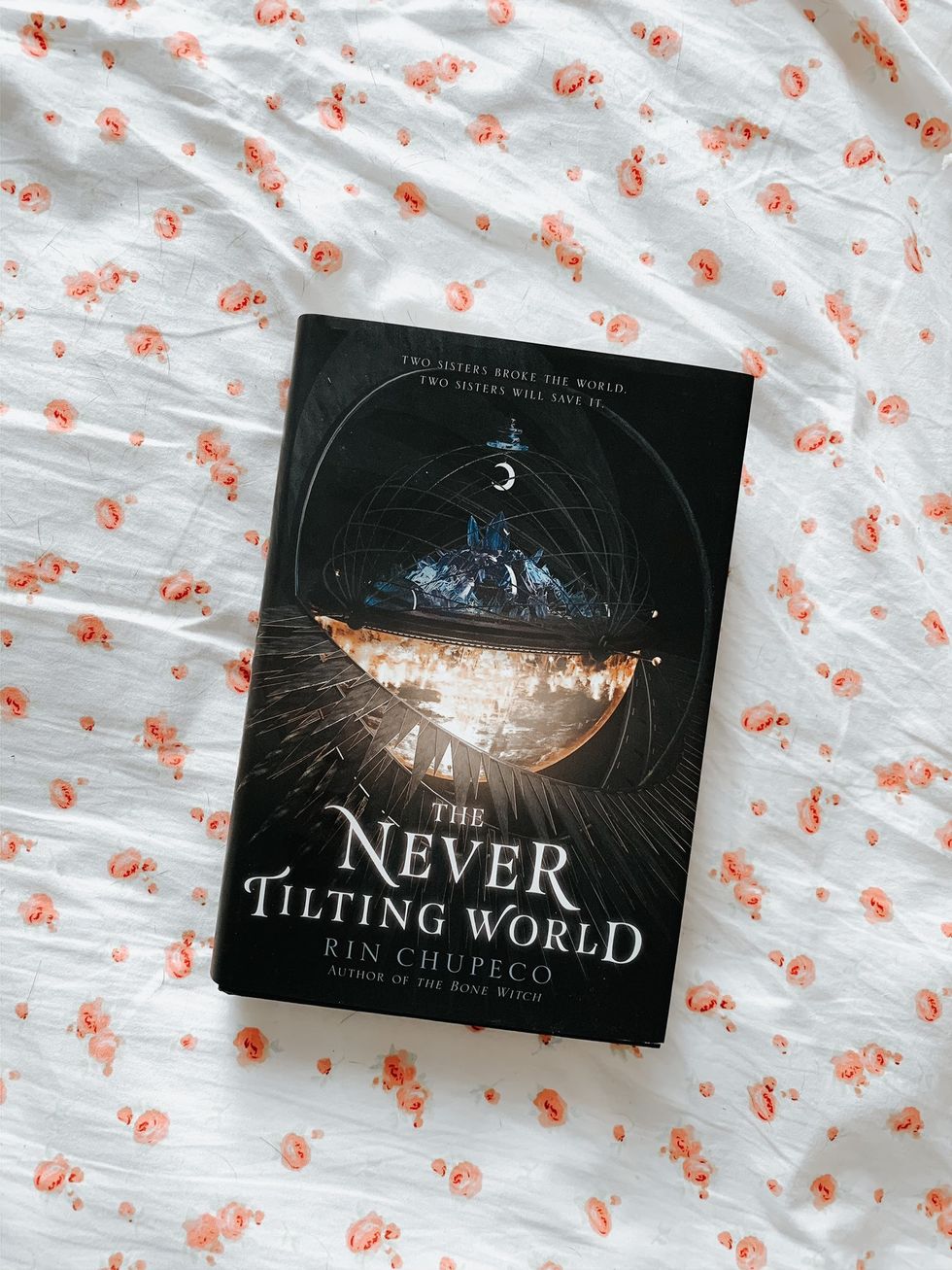 @bostonsbooks on Twitter
This series debuts with "The Never Tilting World" and the second book comes out this November.
"Frozen meets Mad Max in this epic teen fantasy duology bursting with star-crossed romance, immortal heroines, and elemental magic, perfect for fans of Furyborn.
Generations of twin goddesses have long ruled Aeon. But seventeen years ago, one sister's betrayal defied an ancient prophecy and split their world in two. The planet ceased to spin, and a Great Abyss now divides two realms: one cloaked in perpetual night, the other scorched by an unrelenting sun.
While one sister rules Aranth—a frozen city surrounded by a storm-wracked sea —her twin inhabits the sand-locked Golden City. Each goddess has raised a daughter, and each keeps her own secrets about her sister's betrayal.
But when shadowy forces begin to call their daughters, Odessa and Haidee, back to the site of the Breaking, the two young goddesses —along with a powerful healer from Aranth, and a mouthy desert scavenger —set out on separate journeys across treacherous wastelands, desperate to heal their broken world. No matter the sacrifice it demands."
"We Set The Dark On Fire" By Tehlor Kay Meija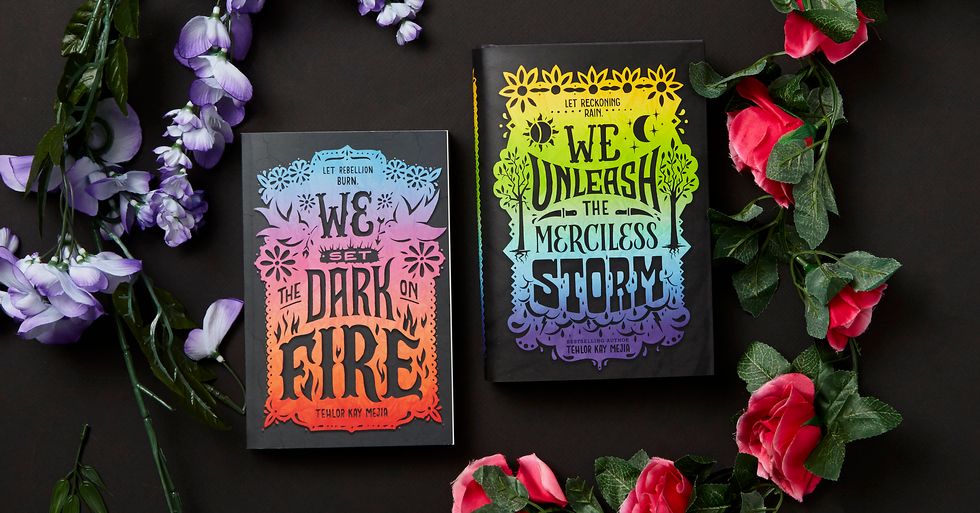 @harperstacks on Twitter
Another series with a self titled debut, the second book in this series came out in February.
"At the Medio School for Girls, distinguished young women are trained for one of two roles in their polarized society. Depending on her specialization, a graduate will one day run a husband's household or raise his children, but both are promised a life of comfort and luxury, far from the frequent political uprisings of the lower class. Daniela Vargas is the school's top student, but her bright future depends upon no one discovering her darkest secret—that her pedigree is a lie. Her parents sacrificed everything to obtain forged identification papers so Dani could rise above her station. Now that her marriage to an important politico's son is fast approaching, she must keep the truth hidden or be sent back to the fringes of society, where famine and poverty rule supreme.
On her graduation night, Dani seems to be in the clear, despite the surprises that unfold. But nothing prepares her for all the difficult choices she must make, especially when she is asked to spy for a resistance group desperately fighting to bring equality to Medio. Will Dani cling to the privilege her parents fought to win for her, or to give up everything she's strived for in pursuit of a free Medio—and a chance at a forbidden love?"
"The Books Of Ambha" By Tasha Suri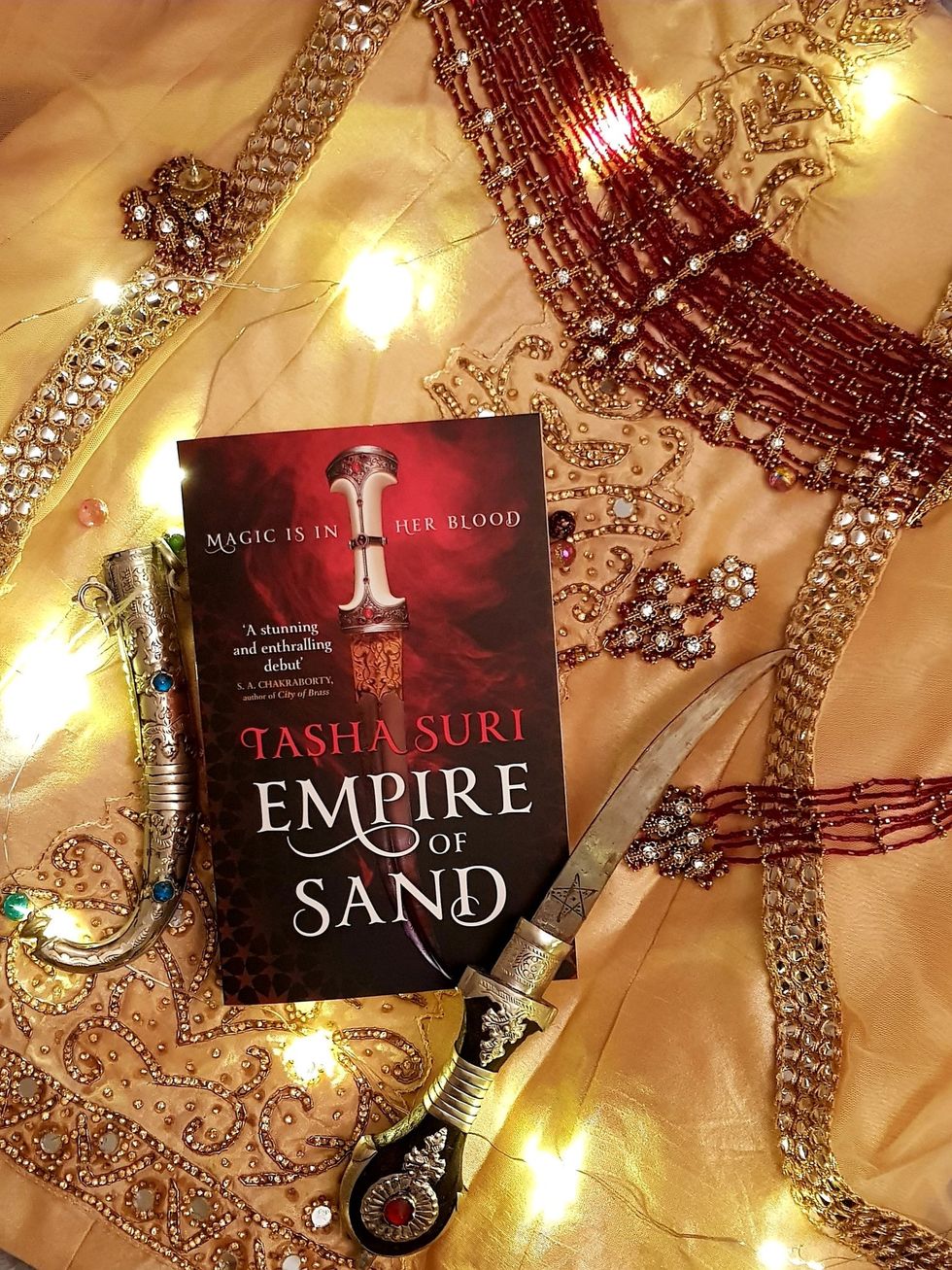 @gambit589 on Twitter
Both books in this series are out now, with the debut being "Empire Of Sand."
"A nobleman's daughter with magic in her blood. An empire built on the dreams of enslaved gods. Empire of Sand is Tasha Suri's captivating, Mughal India-inspired debut fantasy.
The Amrithi are outcasts; nomads descended of desert spirits, they are coveted and persecuted throughout the Empire for the power in their blood. Mehr is the illegitimate daughter of an imperial governor and an exiled Amrithi mother she can barely remember, but whose face and magic she has inherited.
When Mehr's power comes to the attention of the Emperor's most feared mystics, she must use every ounce of will, subtlety, and power she possesses to resist their cruel agenda.
Should she fail, the gods themselves may awaken seeking vengeance…"
"Tower Of Winds" By Makiia Lucier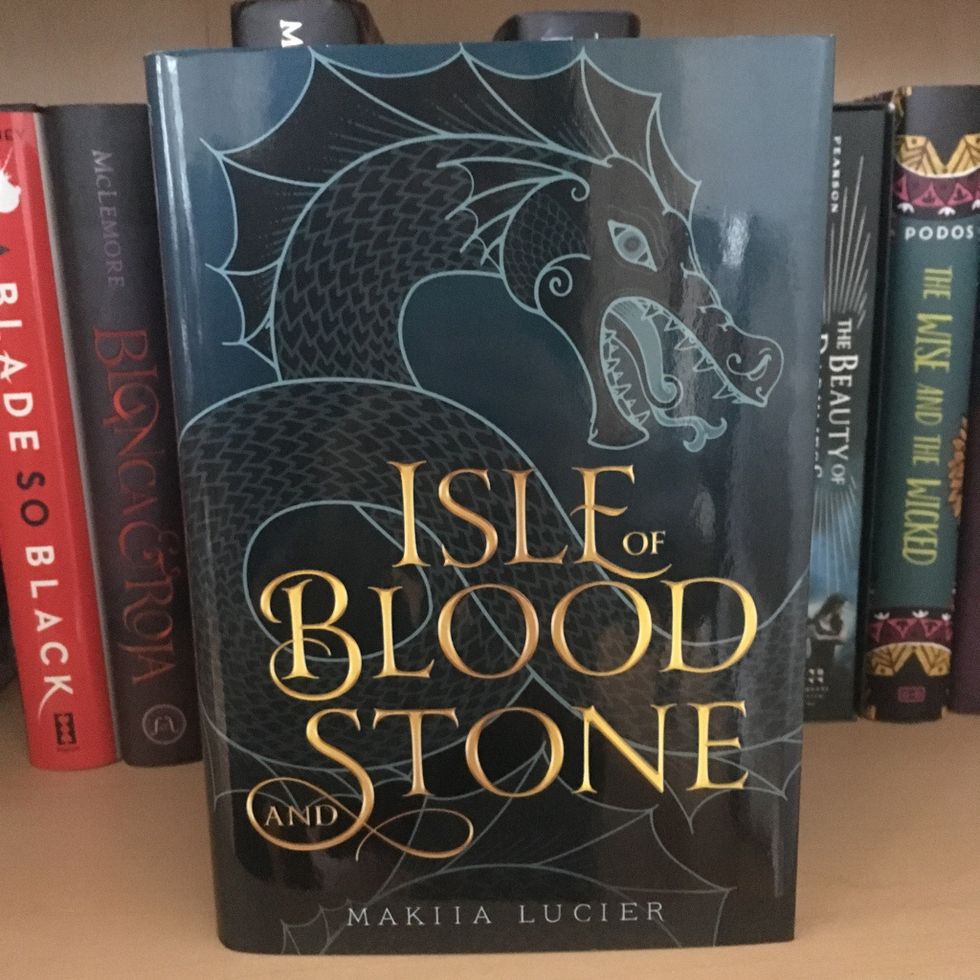 @stephstoryspace on Twitter
Another complete series, this one beginning with "Isle of Blood and Stone."
"Nineteen-year-old Elias is a royal explorer, a skilled mapmaker, and the new king of del Mar's oldest friend. Soon he will embark on the adventure of a lifetime, an expedition past the Strait of Cain and into uncharted waters. Nothing stands in his way...until a long-ago tragedy creeps back into the light, threatening all he holds dear.
The people of St. John del Mar have never recovered from the loss of their boy princes, kidnapped eighteen years ago, both presumed dead. But when two maps surface, each bearing the same hidden riddle, troubling questions arise. What really happened to the young heirs? And why do the maps appear to be drawn by Lord Antoni, Elias's father, who vanished on that same fateful day? With the king's beautiful cousin by his side—whether he wants her there or not—Elias will race to solve the riddle of the princes. He will have to use his wits and guard his back. Because some truths are better left buried...and an unknown enemy stalks his every turn."
"The Inheritance Trilogy" By N.K. Jemisin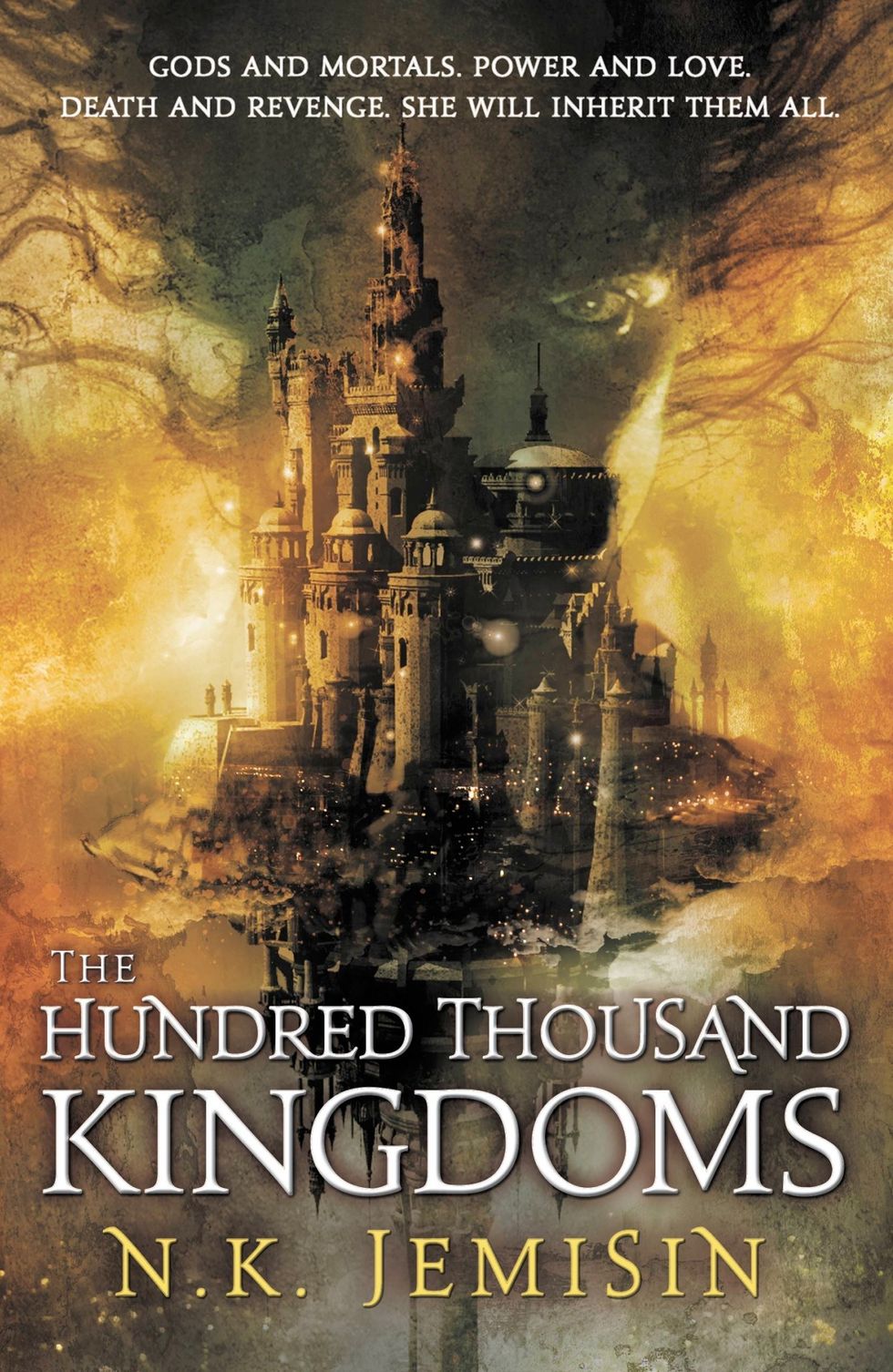 @mdbell79 on Twitter
This trilogy begins with "The Hundred Thousand Kingdoms," published in 2010.
"Yeine Darr is an outcast from the barbarian north. But when her mother dies under mysterious circumstances, she is summoned to the majestic city of Sky - a palace above the clouds where gods' and mortals' lives are intertwined.
There, to her shock, Yeine is named one of the potential heirs to the king. But the throne of the Hundred Thousand Kingdoms is not easily won, and Yeine is thrust into a vicious power struggle with a pair of cousins she never knew she had. As she fights for her life, she draws ever closer to the secrets of her mother's death and her family's bloody history.
But it's not just mortals who have secrets worth hiding and Yeine will learn how perilous the world can be when love and hate - and gods and mortals - are bound inseparably.
The Inheritance Trilogy begins with The Hundred Thousand Kingdoms, continues in The Broken Kingdoms and concludes in The Kingdom of Gods."
"An Ember In The Ashes" By Sabaa Tahir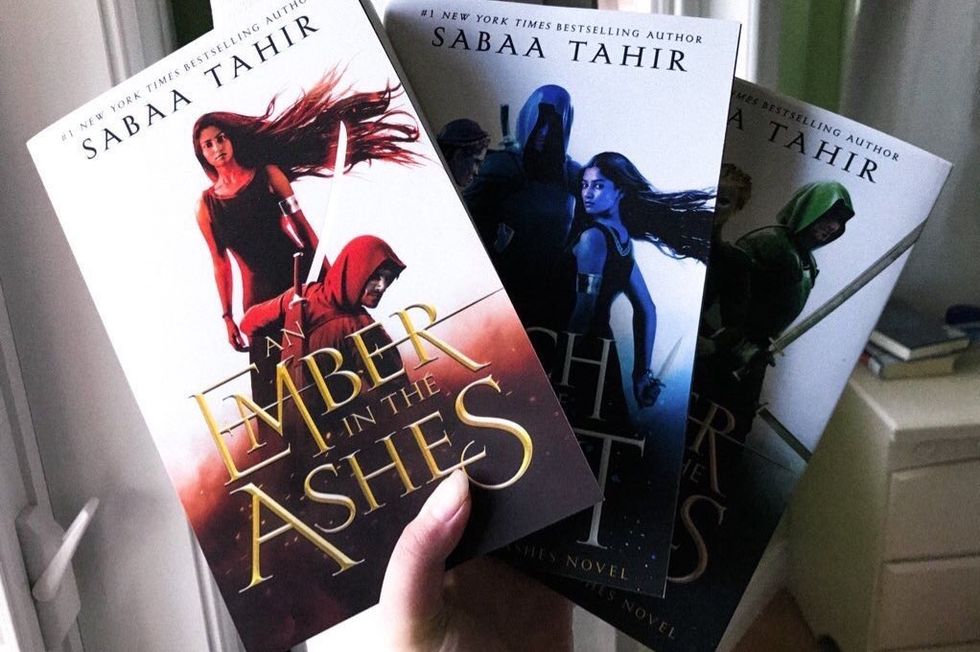 @rhymaresh on Twitter
With the final book coming out in December, now is a perfect time to pick up "An Ember In The Ashes."
"Laia is a slave. Elias is a soldier. Neither is free. Under the Martial Empire, defiance is met with death. Those who do not vow their blood and bodies to the Emperor risk the execution of their loved ones and the destruction of all they hold dear. It is in this brutal world, inspired by ancient Rome, that Laia lives with her grandparents and older brother. The family ekes out an existence in the Empire's impoverished backstreets. They do not challenge the Empire. They've seen what happens to those who do. But when Laia's brother is arrested for treason, Laia is forced to make a decision. In exchange for help from rebels who promise to rescue her brother, she will risk her life to spy for them from within the Empire's greatest military academy. There, Laia meets Elias, the school's finest soldier—and secretly, its most unwilling. Elias wants only to be free of the tyranny he's being trained to enforce. He and Laia will soon realize that their destinies are intertwined—and that their choices will change the fate of the Empire itself."
"Flame In The Mist" By Renée Ahdieh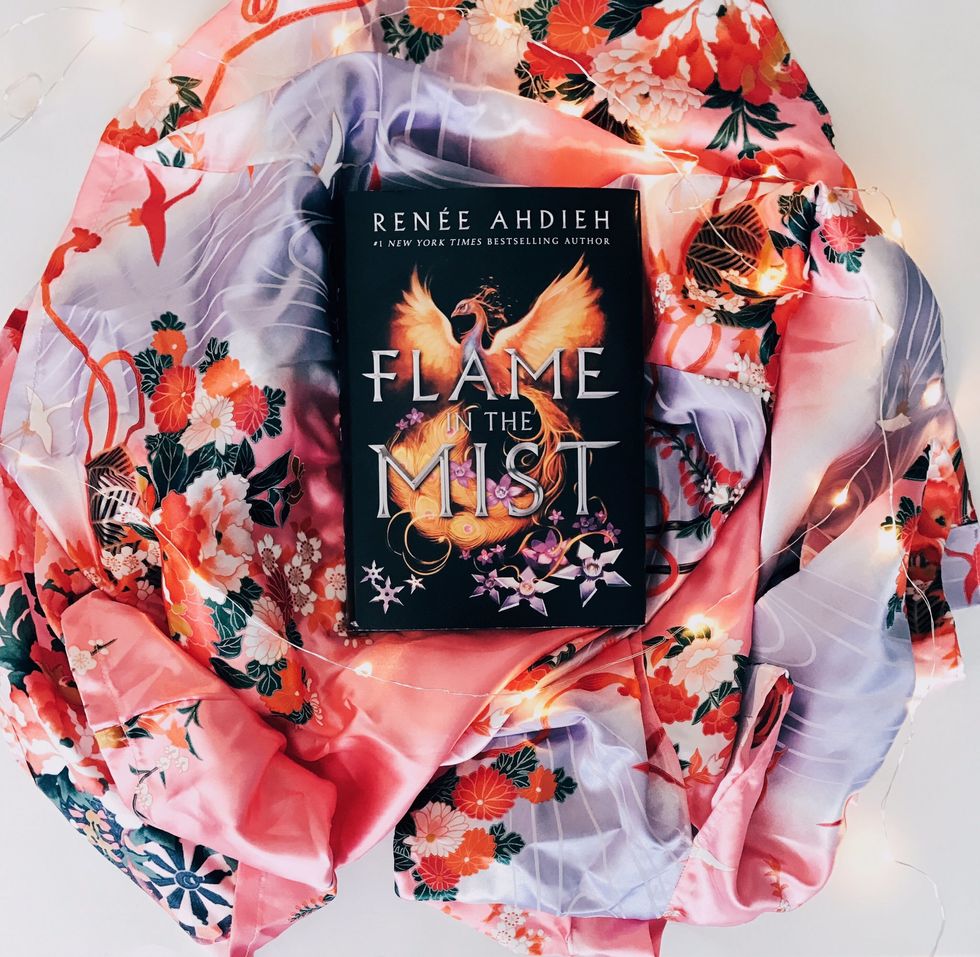 @pagetravels on Twitter
This two book series, supplemented by two novellas, begins with "Flame In The Mist."
"The only daughter of a prominent samurai, Mariko has always known she'd been raised for one purpose and one purpose only: to marry. Never mind her cunning, which rivals that of her twin brother, Kenshin, or her skills as an accomplished alchemist. Since Mariko was not born a boy, her fate was sealed the moment she drew her first breath.
So, at just seventeen years old, Mariko is sent to the imperial palace to meet her betrothed, a man she did not choose, for the very first time. But the journey is cut short when Mariko's convoy is viciously attacked by the Black Clan, a dangerous group of bandits who've been hired to kill Mariko before she reaches the palace.
The lone survivor, Mariko narrowly escapes to the woods, where she plots her revenge. Dressed as a peasant boy, she sets out to infiltrate the Black Clan and hunt down those responsible for the target on her back. Once she's within their ranks, though, Mariko finds for the first time she's appreciated for her intellect and abilities. She even finds herself falling in love—a love that will force her to question everything she's ever known about her family, her purpose, and her deepest desires."
"Dreamblood" By N.K. Jemisin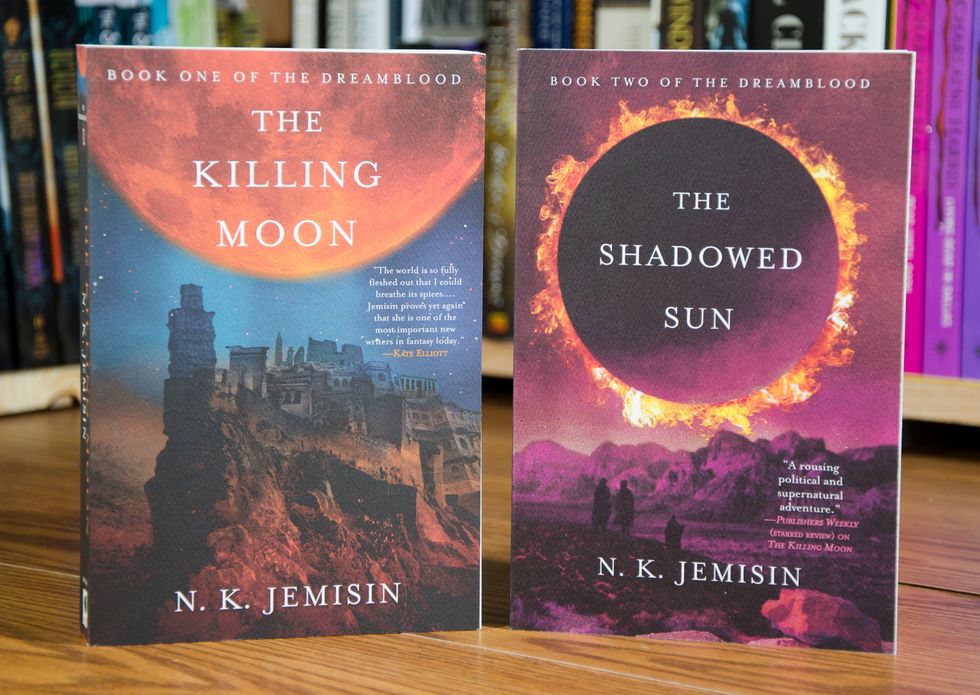 blog.patrickrothfuss.com
This two book series begins with "The Killing Moon."
"In the ancient city-state of Gujaareh, peace is the only law. Upon its rooftops and among the shadows of its cobbled streets wait the Gatherers - the keepers of this peace. Priests of the dream-goddess, their duty is to harvest the magic of the sleeping mind and use it to heal, soothe...and kill those judged corrupt.
But when a conspiracy blooms within Gujaareh's great temple, the Gatherer Ehiru must question everything he knows. Someone, or something, is murdering innocent dreamers in the goddess's name, and Ehiru must now protect the woman he was sent to kill - or watch the city be devoured by war and forbidden magic."
"Dread Nation" By Justina Ireland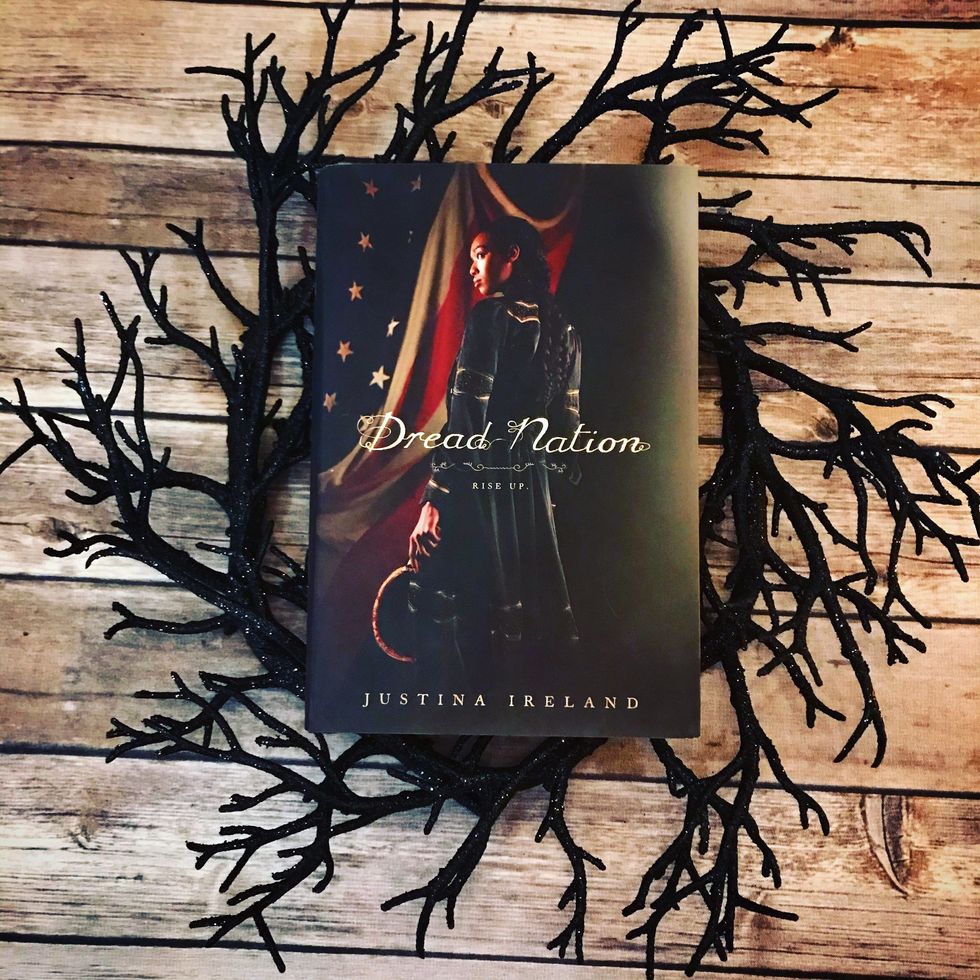 @amandaventure on Twitter
Yet, another two book series, this one begins with "Dread Nation" and the sequel was published in February.
"Jane McKeene was born two days before the dead began to walk the battlefields of Gettysburg and Chancellorsville—derailing the War Between the States and changing America forever. In this new nation, safety for all depends on the work of a few, and laws like the Native and Negro Reeducation Act require certain children attend combat schools to learn to put down the dead. But there are also opportunities—and Jane is studying to become an Attendant, trained in both weaponry and etiquette to protect the well-to-do. It's a chance for a better life for Negro girls like Jane. After all, not even being the daughter of a wealthy white Southern woman could save her from society's expectations.
But that's not a life Jane wants. Almost finished with her education at Miss Preston's School of Combat in Baltimore, Jane is set on returning to her Kentucky home and doesn't pay much mind to the politics of the eastern cities, with their talk of returning America to the glory of its days before the dead rose. But when families around Baltimore County begin to go missing, Jane is caught in the middle of a conspiracy, one that finds her in a desperate fight for her life against some powerful enemies. And the restless dead, it would seem, are the least of her problems."
"Gilded Wolves" By Roshani Chokshi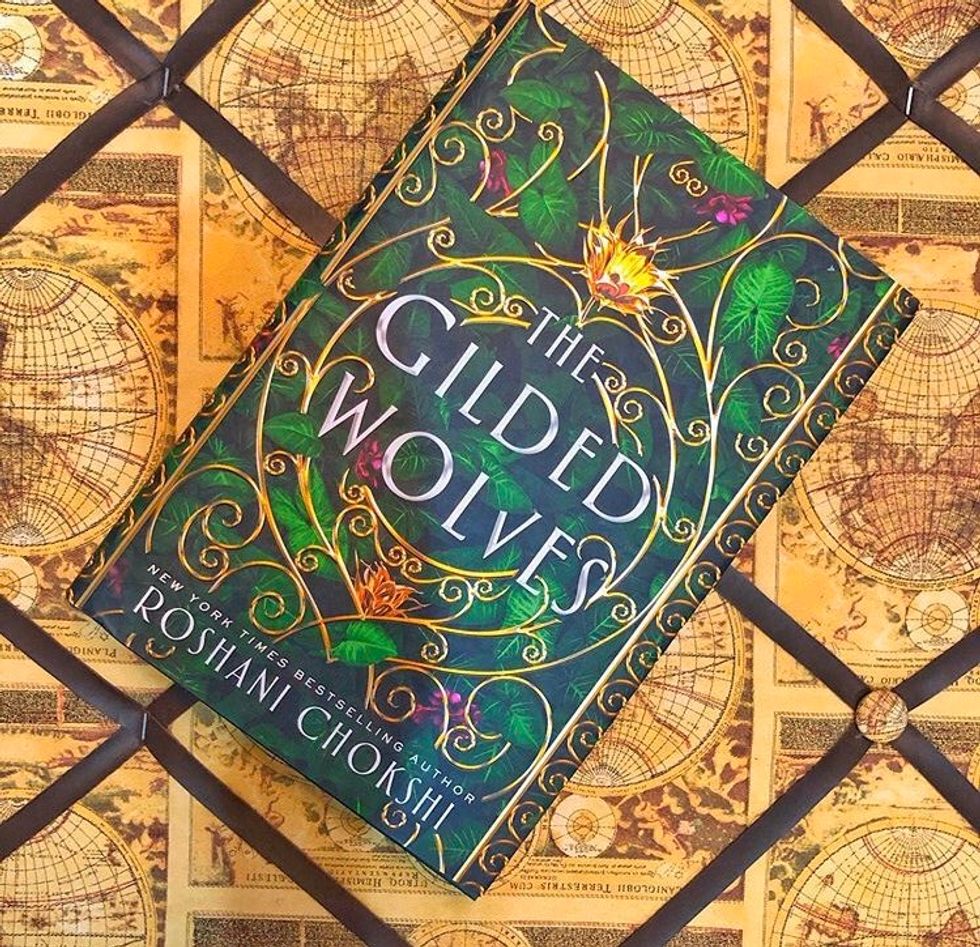 @starshynebrite on Twitter
The self-titled debut book is the only one currently out for this series, with the second out in September, and the third's publication date yet to be announced.
"It's 1889. The city is on the cusp of industry and power, and the Exposition Universelle has breathed new life into the streets and dredged up ancient secrets. Here, no one keeps tabs on dark truths better than treasure-hunter and wealthy hotelier Séverin Montagnet-Alarie. When the elite, ever-powerful Order of Babel coerces him to help them on a mission, Séverin is offered a treasure that he never imagined: his true inheritance.
To hunt down the ancient artifact the Order seeks, Séverin calls upon a band of unlikely experts: An engineer with a debt to pay. A historian banished from his home. A dancer with a sinister past. And a brother in arms if not blood.
Together, they will join Séverin as he explores the dark, glittering heart of Paris. What they find might change the course of history--but only if they can stay alive."
"Shadow Of The Fox" By Julie Kagawa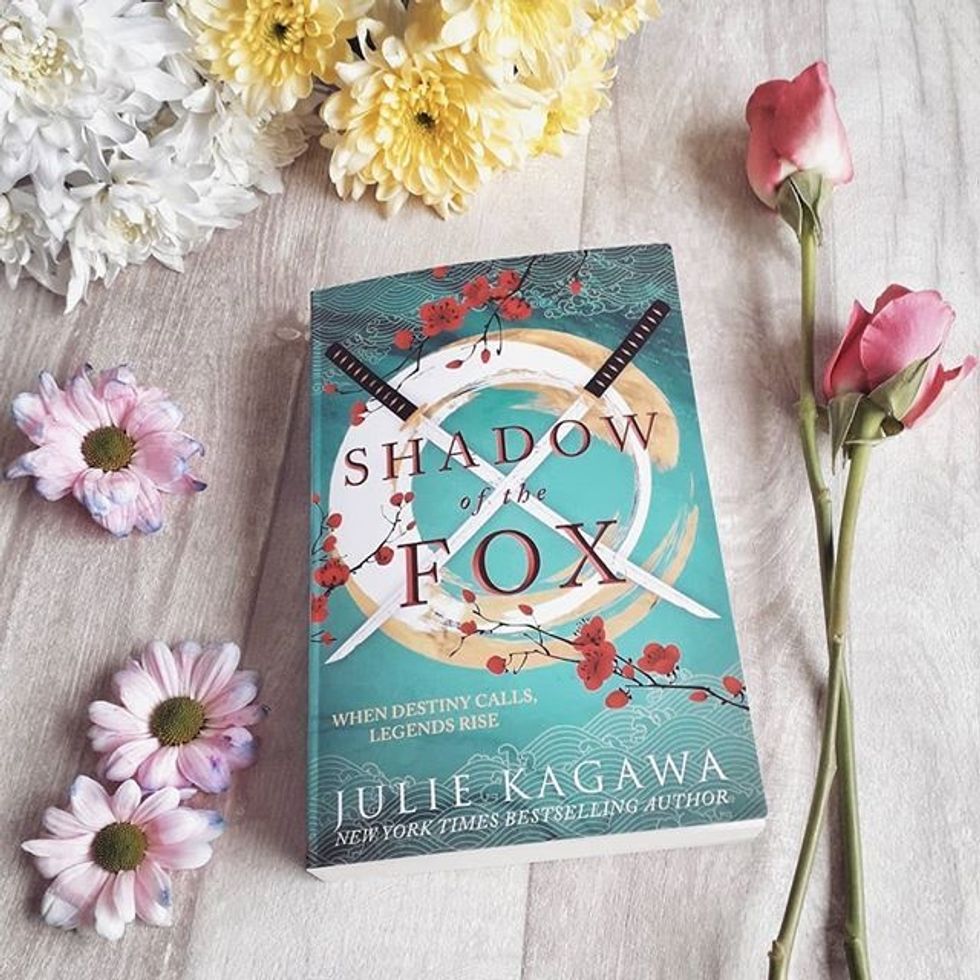 @kakashisass on Twitter
The final book of this trilogy was published at the end of March so now is a perfect time to pick up the first book.
"One thousand years ago, the great Kami Dragon was summoned to grant a single terrible wish—and the land of Iwagoto was plunged into an age of darkness and chaos.
Now, for whoever holds the Scroll of a Thousand Prayers, a new wish will be granted. A new age is about to dawn.
Raised by monks in the isolated Silent Winds temple, Yumeko has trained all her life to hide her yokai nature. Half kitsune, half human, her skill with illusion is matched only by her penchant for mischief. Until the day her home is burned to the ground, her adoptive family is brutally slain and she is forced to flee for her life with the temple's greatest treasure—one part of the ancient scroll.
There are many who would claim the dragon's wish for their own. Kage Tatsumi, a mysterious samurai of the Shadow Clan, is one such hunter, under orders to retrieve the scroll…at any cost. Fate brings Kage and Yumeko together. With a promise to lead him to the scroll, an uneasy alliance is formed, offering Yumeko her best hope for survival. But he seeks what she has hidden away, and her deception could ultimately tear them both apart.
With an army of demons at her heels and the unlikeliest of allies at her side, Yumeko's secrets are more than a matter of life or death. They are the key to the fate of the world itself."
"Sorcerer Royal" By Zen Cho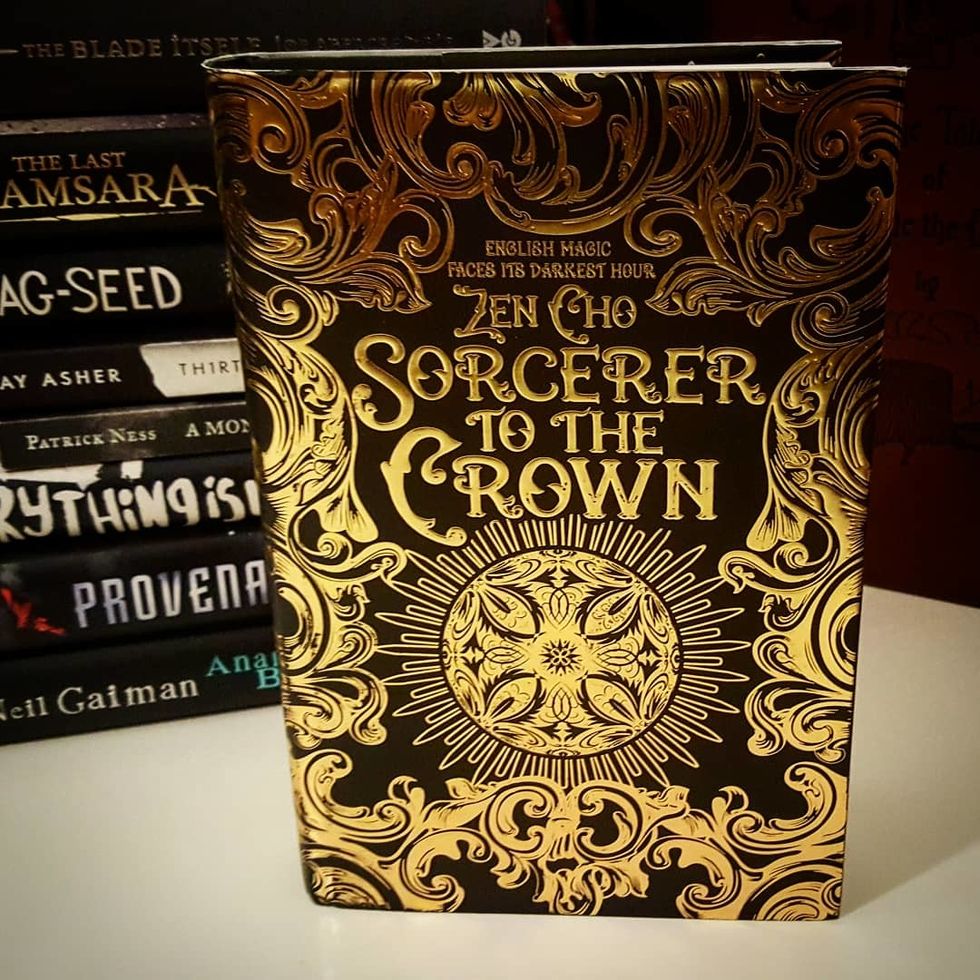 @steviefinegan on Twitter
This soon-to-be trilogy begins with the dazzling "Sorcerer To The Crown."
"At his wit's end, Zacharias Wythe, freed slave, eminently proficient magician, and Sorcerer Royal of the Unnatural Philosophers—one of the most respected organizations throughout all of Britain—ventures to the border of Fairyland to discover why England's magical stocks are drying up.
But when his adventure brings him in contact with a most unusual comrade, a woman with immense power and an unfathomable gift, he sets on a path which will alter the nature of sorcery in all of Britain—and the world at large…"
"Brooklyn Brujas" By Zoraida Córdova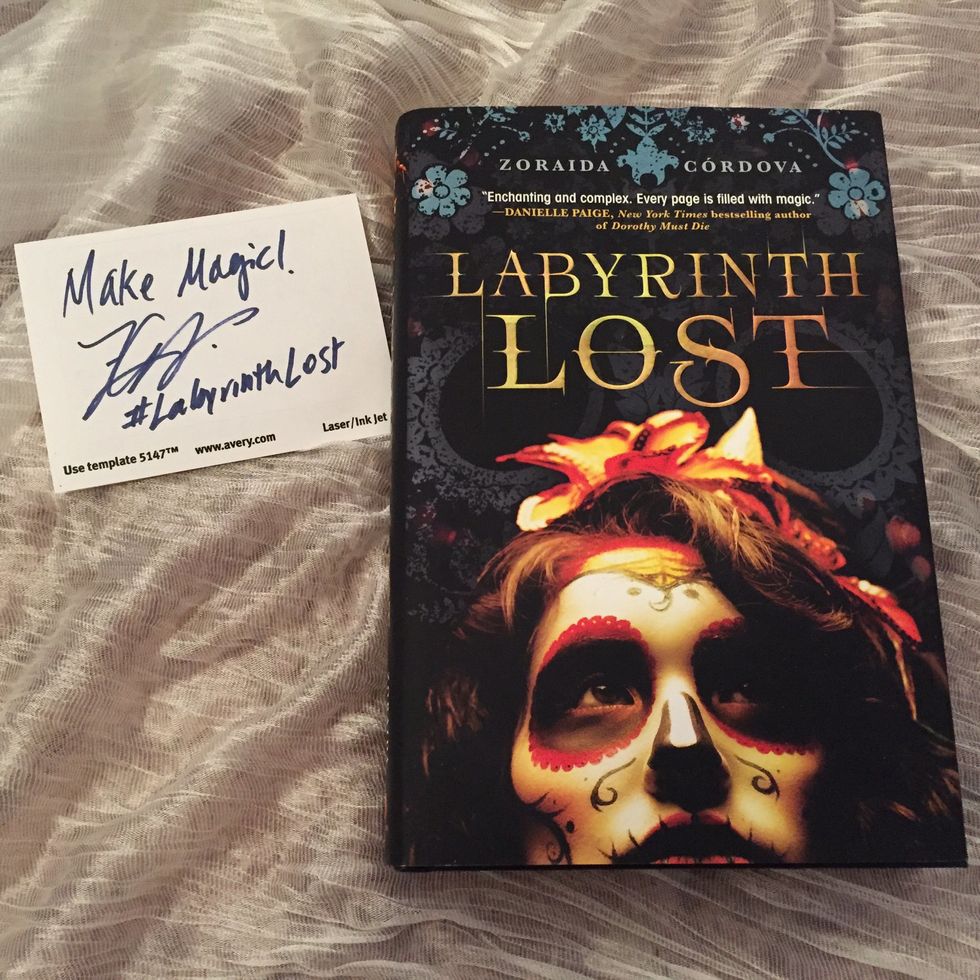 @littlered630 on Twitter
The final installment of this trilogy will be out in September, with each book focusing on a different Mortiz sister, everyone is sure to find a character to relate to in this series, starting with "Labyrinth Lost."
"Alex is a bruja, the most powerful witch in a generation…and she hates magic. At her Deathday celebration, Alex performs a spell to rid herself of her power. But it backfires. Her whole family vanishes into thin air, leaving her alone with Nova, a brujo she can't trust, but who may be Alex's only chance at saving her family."
If you're interested in reading more about books like these, give the tagged Twitter accounts a follow.