So I just came back from seeing "Star Wars: The Force Awakens" movie, and it was awesome. I cannot accurately express to y'all how happy I am and how my inner child is so happy too.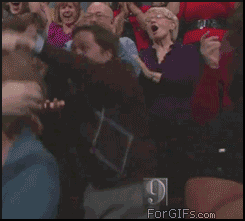 At the movie theater, I was surprised to see a lot of families there. When I was little, my dad took my younger brother and I to see "Star Wars Episode II: Attack of the Clones" and "Star Wars Episode III: Revenge of the Sith" in movie theaters, so Star Wars has always been something my family and I bonded over together.
As a kid, I was not that obsessed with Star Wars, I mean my younger brother and I would have light saber fights, but that's about it. I did not dress up as the characters or amass Star Wars momentos, but Star Wars has still been a huge part of my life.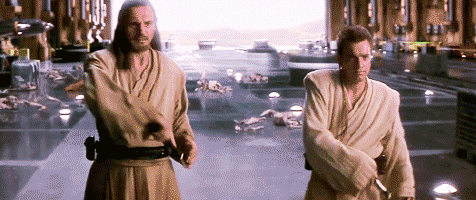 "The Force Awakens" gave me a sense of nostalgia to the previous movies, and I could tell many people my age and the parents with their own kids also shared this sense of nostalgia. Their kids hopefully will want to watch all the Stars Wars movies now as I did after I saw Episodes II and III.
What gave me a sense of nostalgia? After watching "Stars Wars Episode IV: A New Hope" you will understand what I mean when I say there are so many parallels between "A New Hope" and "The Force Awakens." These parallels that I picked up on reminded me of the happiness and excitement I felt while watching "A New Hope" with my family, and seeing "The Force Awakens" with them was icing on the cake to this nostalgia.
If you haven't seen "The Force Awakens" yet, here's your warning of spoilers.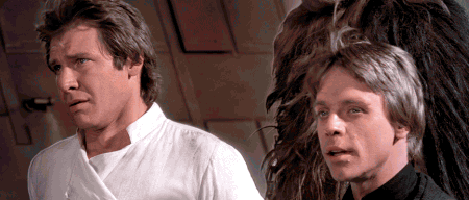 Seriously, get out while you can.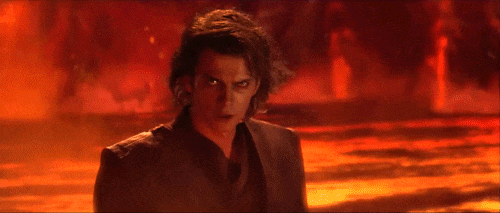 This is your final warning to stop scrolling.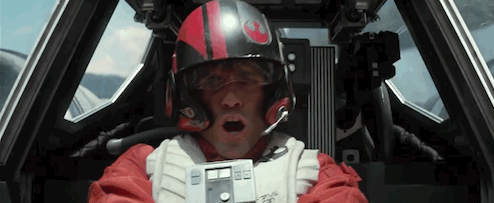 Okay, so let's just take a moment to appreciate the parallel of Luke Skywalker and Rey. They both wear similar clothes, and both come from remote planets where they spent their time gathering and selling junk.
The droid BB-8 is similar to the droid we all love R2-D2 in that BB-8 is loyal to his master Poe, much like R2-D2 was loyal to Luke. Also, Poe and Luke are both pilots who flew for the Republic, and helped blow up the Empire's Death Star and the First Order's Starkiller Base.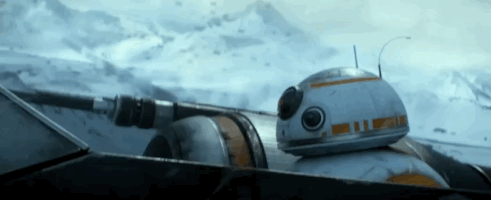 Han Solo and Chewbacca are still our favorite dream team. And, Han has as much charm as he did when he was younger, and can we all say that Harrison Ford has aged really well?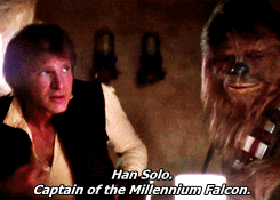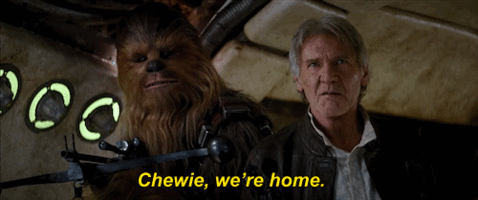 Rey did not know she was a Jedi until she met Han Solo and was kidnapped by the Kylo Ren masked man, but she learned how to use the force. And, she used the force the same way Obi-Wan used the force against the Storm Troopers who were trying to take C3PO and R2-D2 from Luke. The force is a concept explained in more detail in "A New Hope" than in "The Force Awakens" but the importance of the force is crucial to understanding the entire Star Wars series.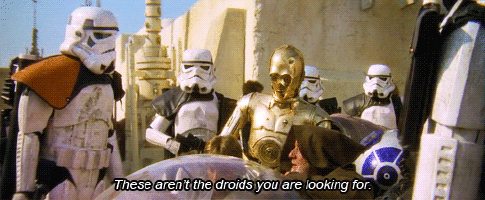 The general who served Darth Vader often failed to follow through much like the general did under Kylo Ren, so Darth Vader and Kylo Ren often took the matter into their own hands.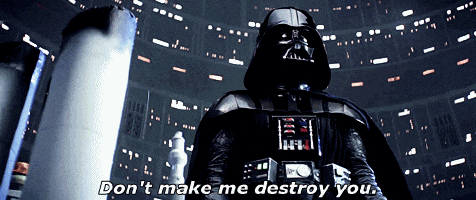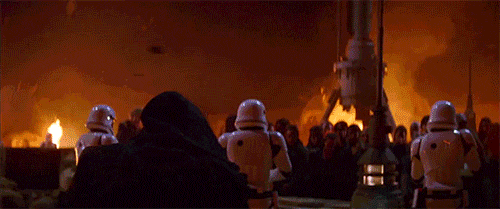 Nostalgia was felt, but I still encourage everyone to see "Star Wars: The Force Awakens" with your family, or friends, or significant other. The Star Wars series has personally been a family event and bond for me, and I want other people to be able to share this experience too. It is so much fun to nerd out with my parents and younger brother!
For those who have not seen any of the Star Wars movies, I hope you will watch them! When your friends scoff and gasp when you tell them you have not seen any of the beloved Star Wars movies, I assure you they still like you (hopefully), and remember:
May the force be with you.