We're back on campus for the spring semester and ready to get back to the basketball games and pool parties. There's been a bit of argument over which semester at U of A is better, fall or spring? According to Whatsgoodly 32 percent of students favor fall semester while 68 percent favor spring semester as their favorite. Both semesters offer a lot, let me list just a few of the great events.
---
Fall Semester
Reuniting with the Dirty T
There is no better feeling than getting back to campus after a long summer break and seeing all your friends. Although the break is nice everyone is ready to get back to the Dirty-T by the end of it, because let's be real, the University of Arizona is better than any place you might be spending your summer.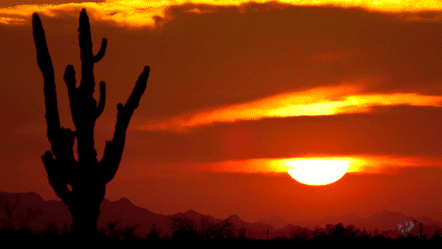 Football Season
Tailgates and football games, there's nothing better during fall! Football season gives us something to look forward to on Saturdays. No better way to spend the day than in the perfect weather with an ice cold beer.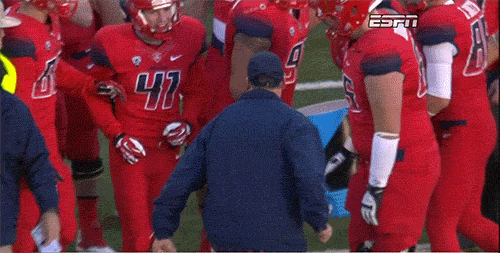 Warm Weather
Although it may be a little too warm during August and September, at least, its not cold or raining! The weather makes you want to actually go outside and run, hike, tan, or just sit on your porch.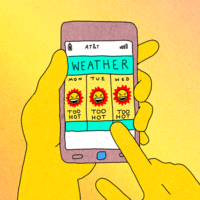 Pool Parties
Warm weather means pool parties! Which in Arizona means pool parties pretty much all year long. We're lucky to have such a great alternative when there are no football games.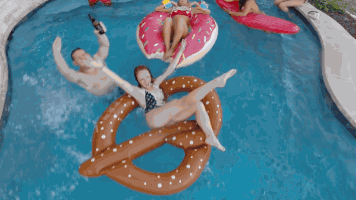 Homecoming
A week full of partying and a weekend full of reuniting with your favorite alumni and meeting new alumni as well.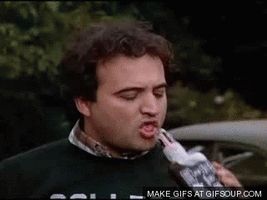 ---
Spring Semester
Basketball Season
Basketball season is a little more thrilling than football season for several reasons. You're inside and not dying in the heat, the games are a lot shorter and there are more games overall.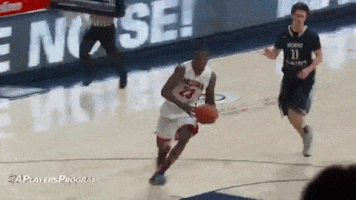 Spring Break
Arizona's spring break opportunities are endless. Mexico, Havasu, LA, and the Grand Canyon, are all less than 6 hours away. No matter where you spend the week a break during the middle of the semester is a great feeling.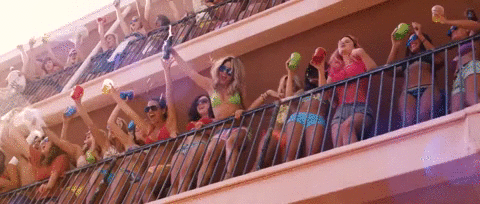 Even Better Weather
The weather is nice during the fall but even better during the spring. It's a perfect combination of warm but not so warm that you sweat walking to your car.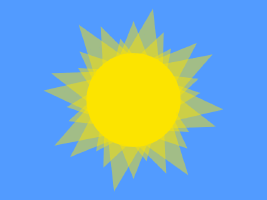 Even More Pool Parties
Perfect weather means perfect pool parties. Although there are plenty of pool parties during the fall semester there is, at least, one every weekend during the spring semester.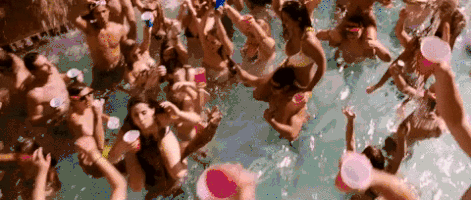 Spring Fling
The spring version of homecoming week but this time with a carnival on campus. Reliving your childhood on the rides is always a fun time.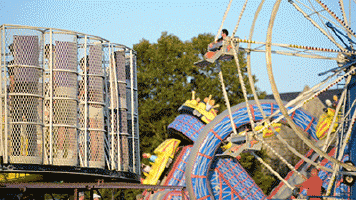 No Formal Recruitment
No bouncing, talking to strangers, or standing in heels all day, can I get an AMEN?!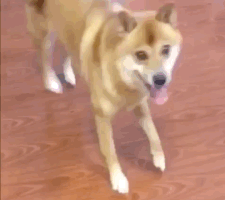 Feel A Little Older and Wiser
Overall you come into the spring semester just feeling a little older and a little wiser. You feel like you're getting the hang of whatever year in school you are and you think you know what you're doing with your life.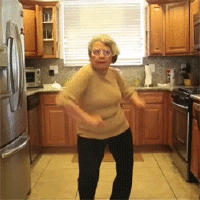 Looks like spring semester wins in the battle of which semester is better. But let's face it any semester at U of A is the best one!