Get ready to queue these feature freaky films.
1. Halloween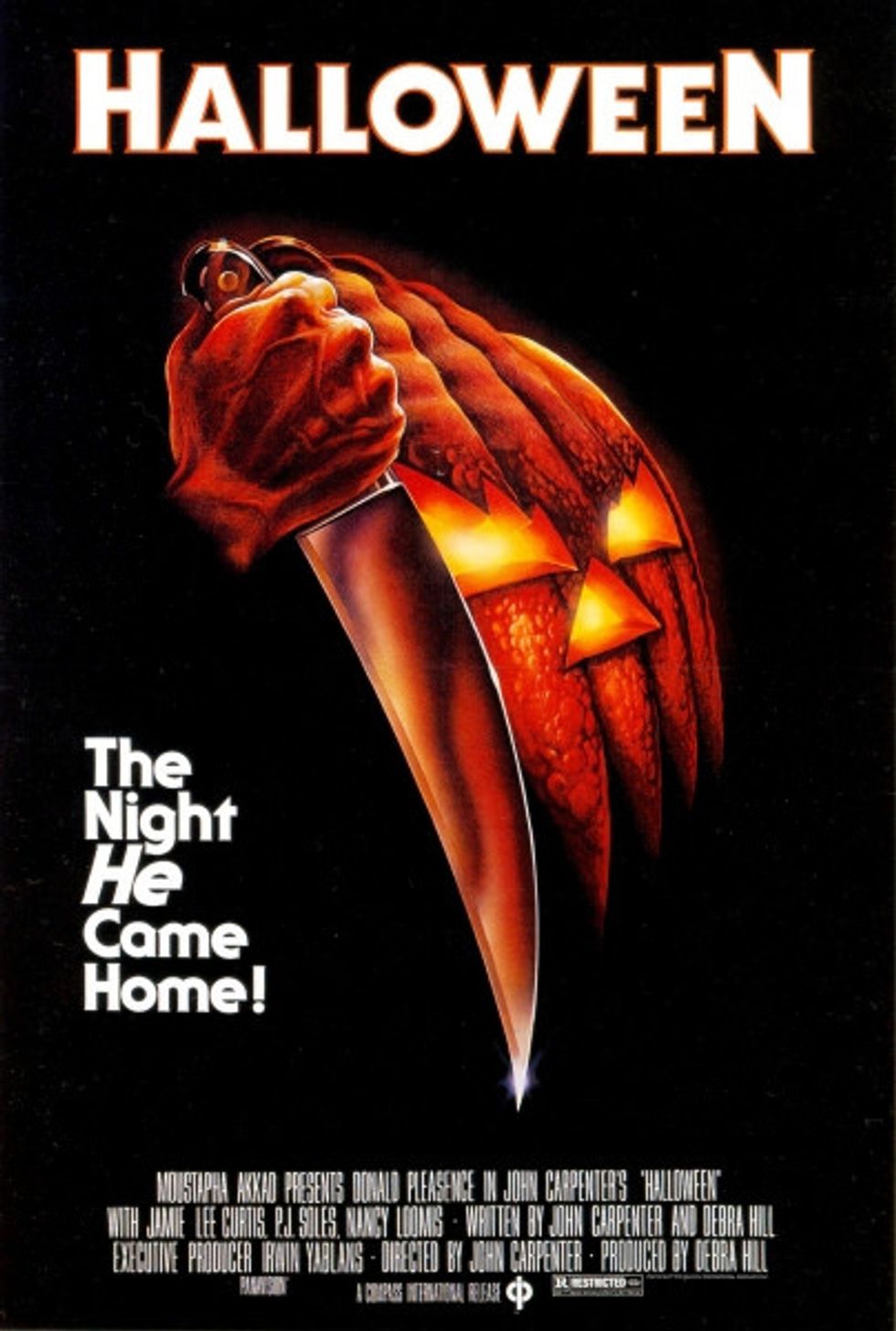 Halloween is an absolute classic! I mean come on, the holiday is right there in the title! Be sure to catch up on the OG movies before the new one drops October 13th!
2. Nightmare Before Christmas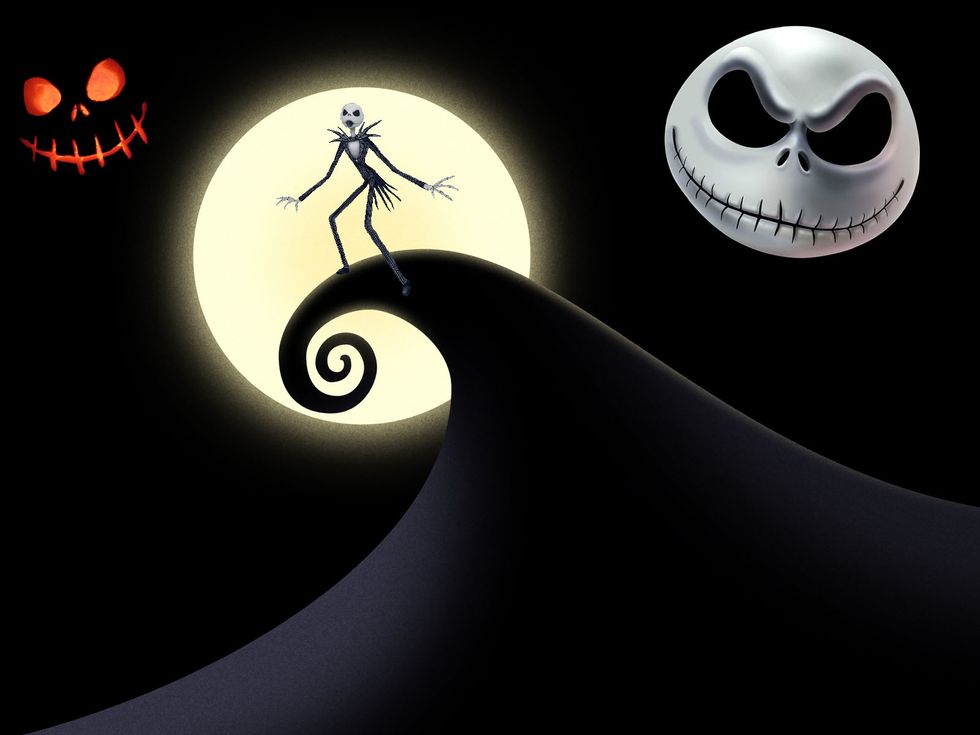 Nightmare Before Christmas- a Tim Burton staple. This movie rocks because it's both a Halloween and a Christmas movie. A Disney and family-friendly film!
3. Scream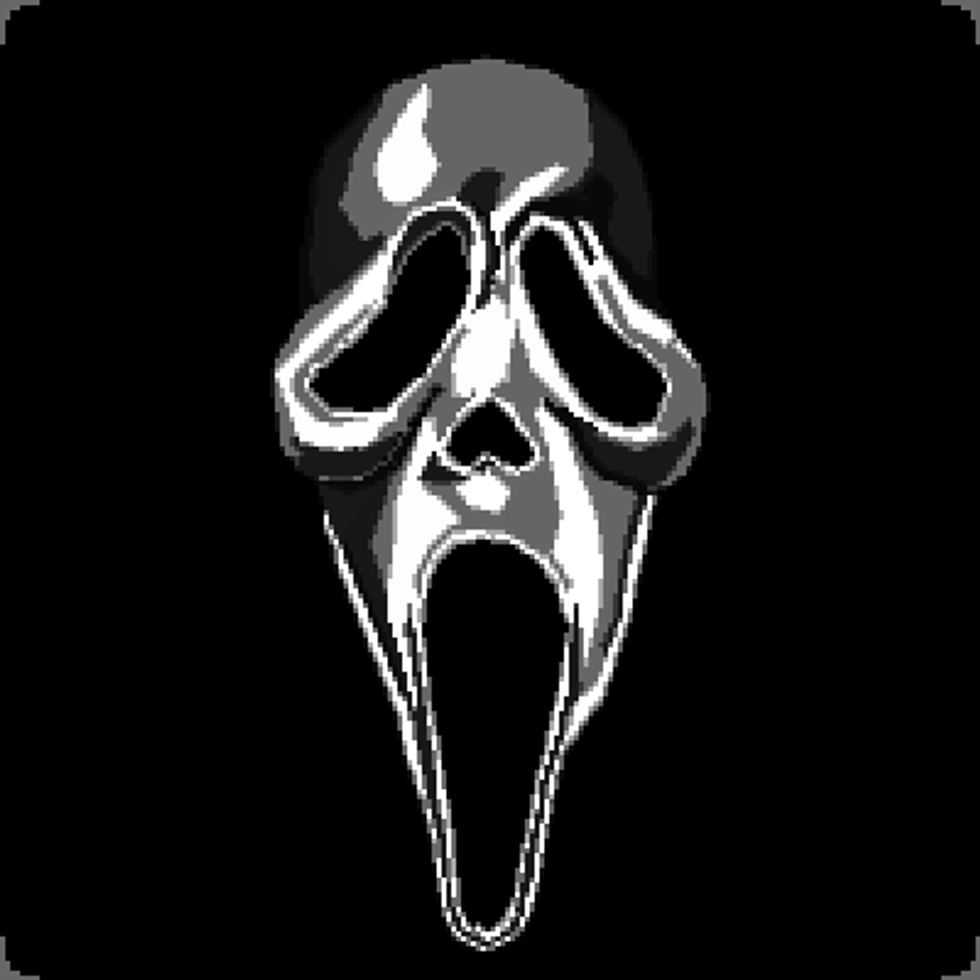 Scream is personally my favorite scary movie. While the special effects may not be what they are today, the plot of the movie and the twist at the end still get me every time! I love Scream, and will always watch it every Halloween!
4. Great Pumpkin Charlie Brown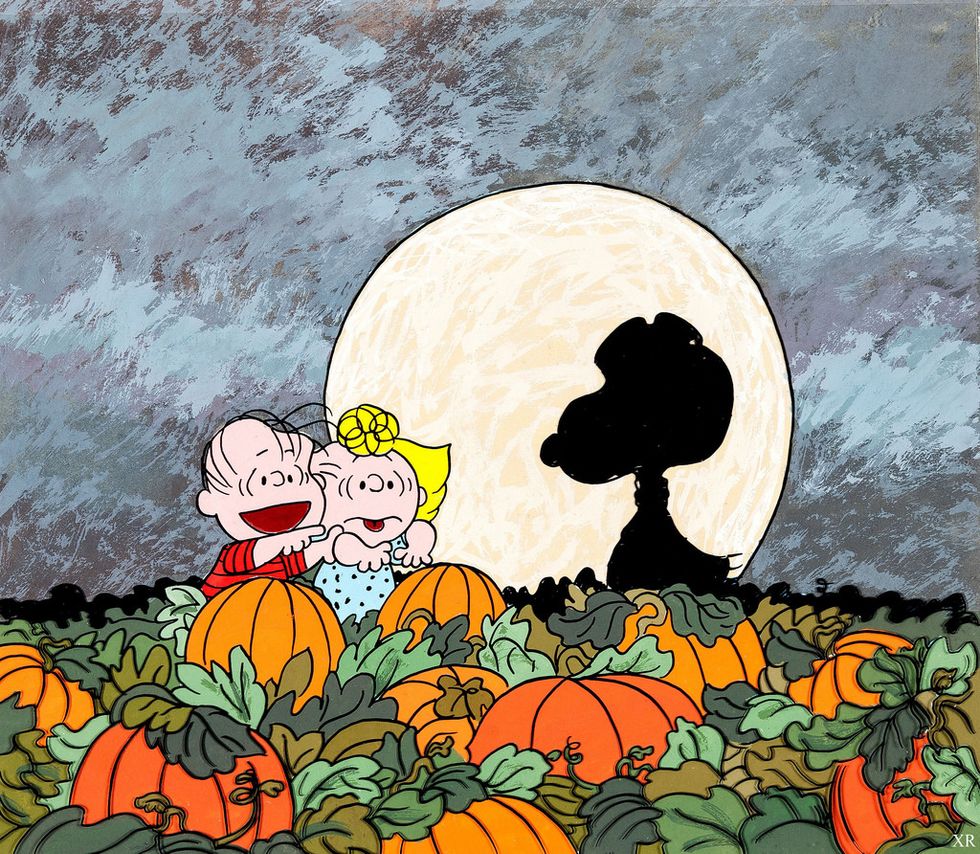 The Great Pumpkin Charlie Brown is a super cute film! It's a must-watch for the Halloween time of year.
5. Halloweentown 1 & 2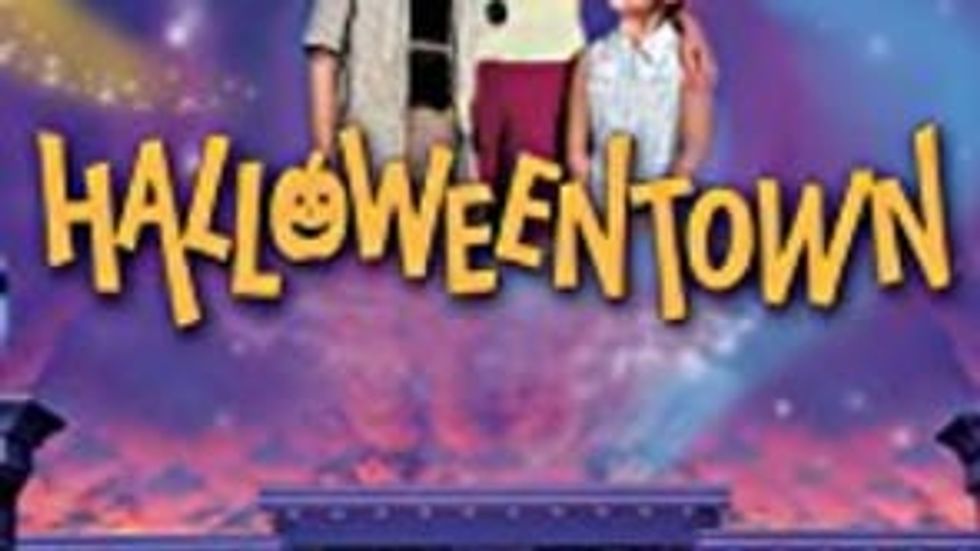 Halloweentown 1, 2 and 3. Halloweentown was a dream as a kid! It's Halloween there... all the time. Following Marnie, her grandma Aggie, and the shenanigans that follow are a must for this time of year.
6. Hocus Pocus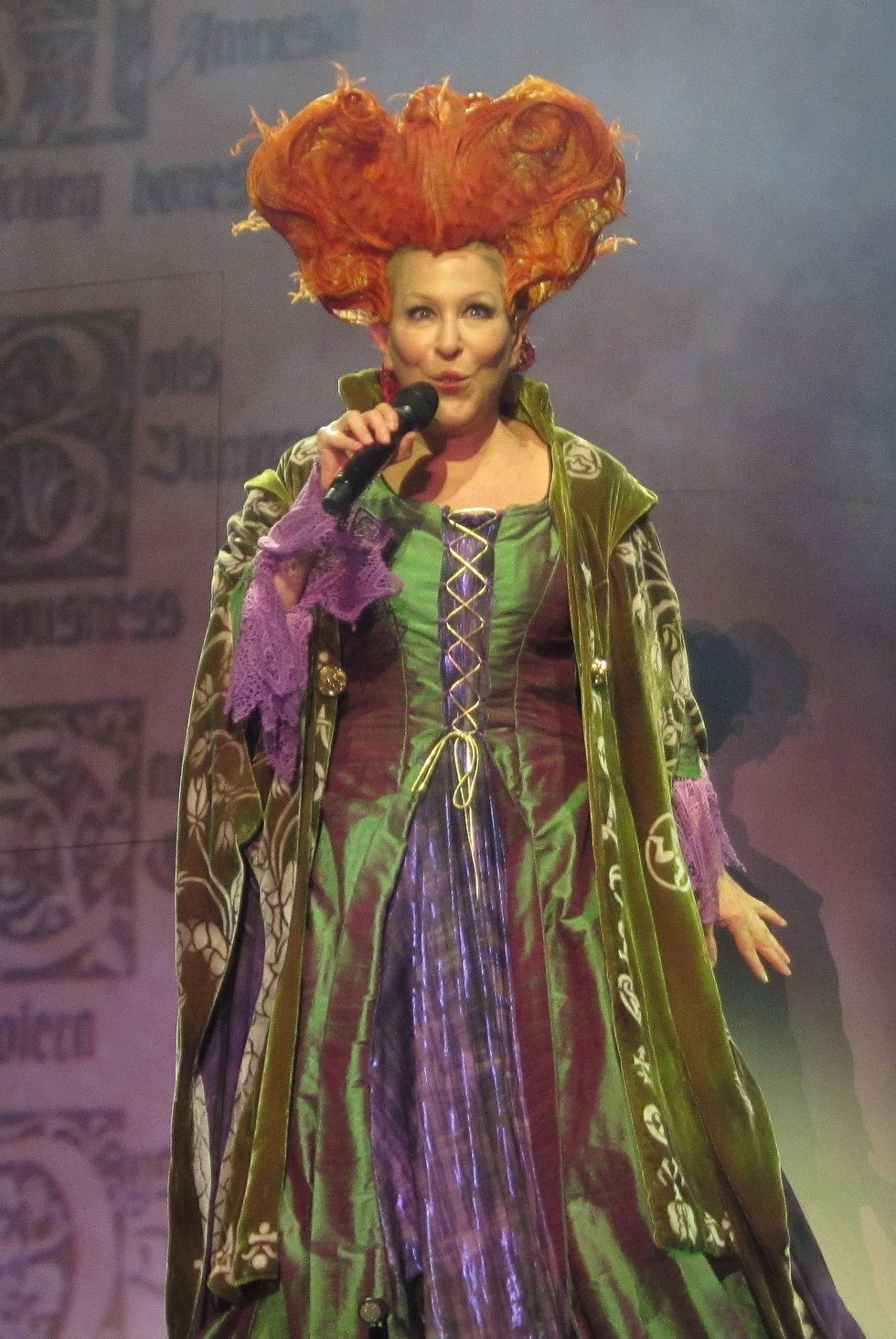 Do I even need to explain why this is a must? Hocus Pocus hits all the necessary "musts" of a quality film and stars a killer cast. It even has a show-stopping number. If you skip out on this, someone must have put a spell on you!
7. The Adams Family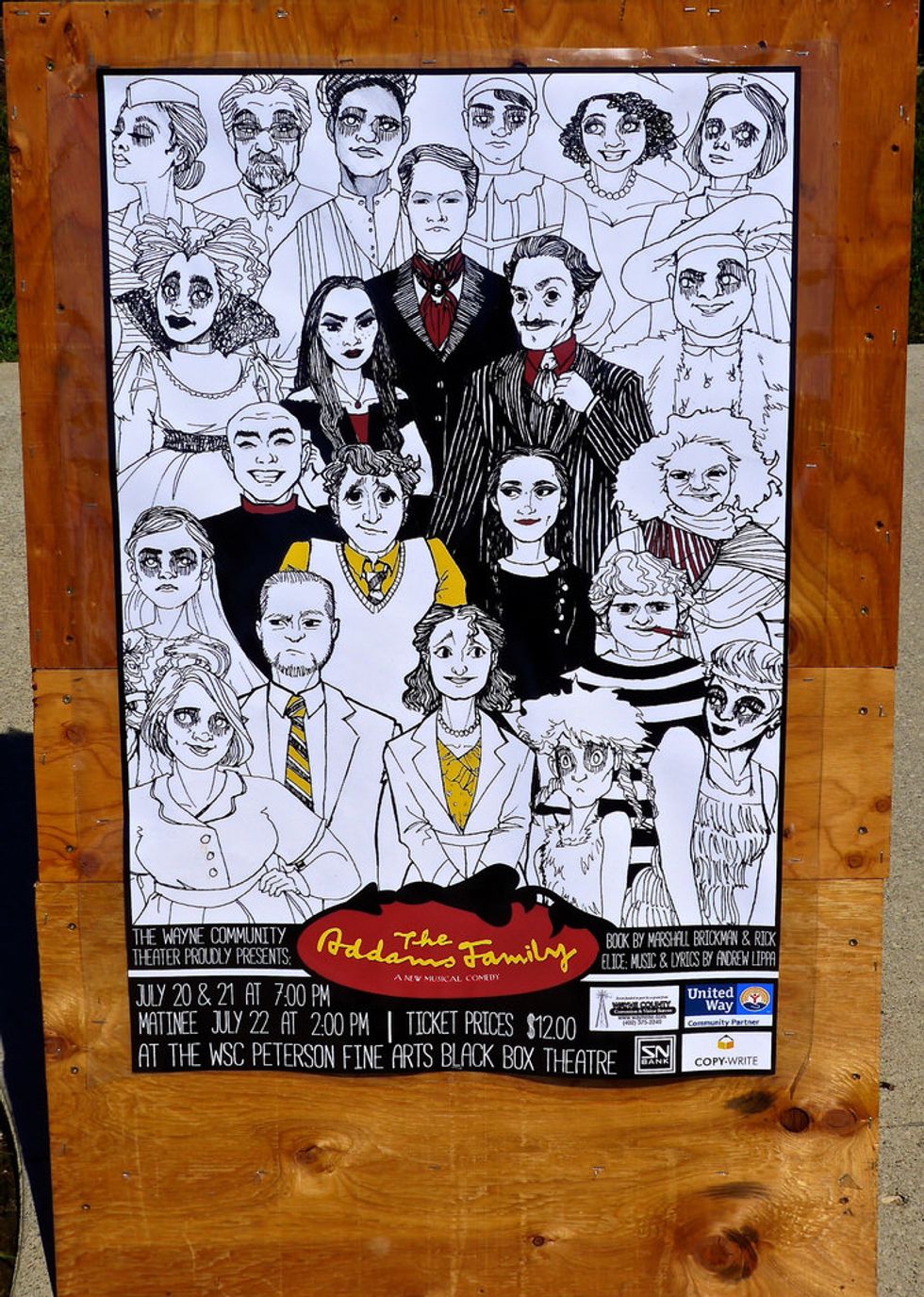 The Adams Family... da na na na *snap snap*! My mom's maiden name is Adams, and we even have an Adams Family themed pinball machine based on these movies, so these films are essential to the Halloween movie watch list. They're fun and quirky, and spooky!
8. A Quiet Place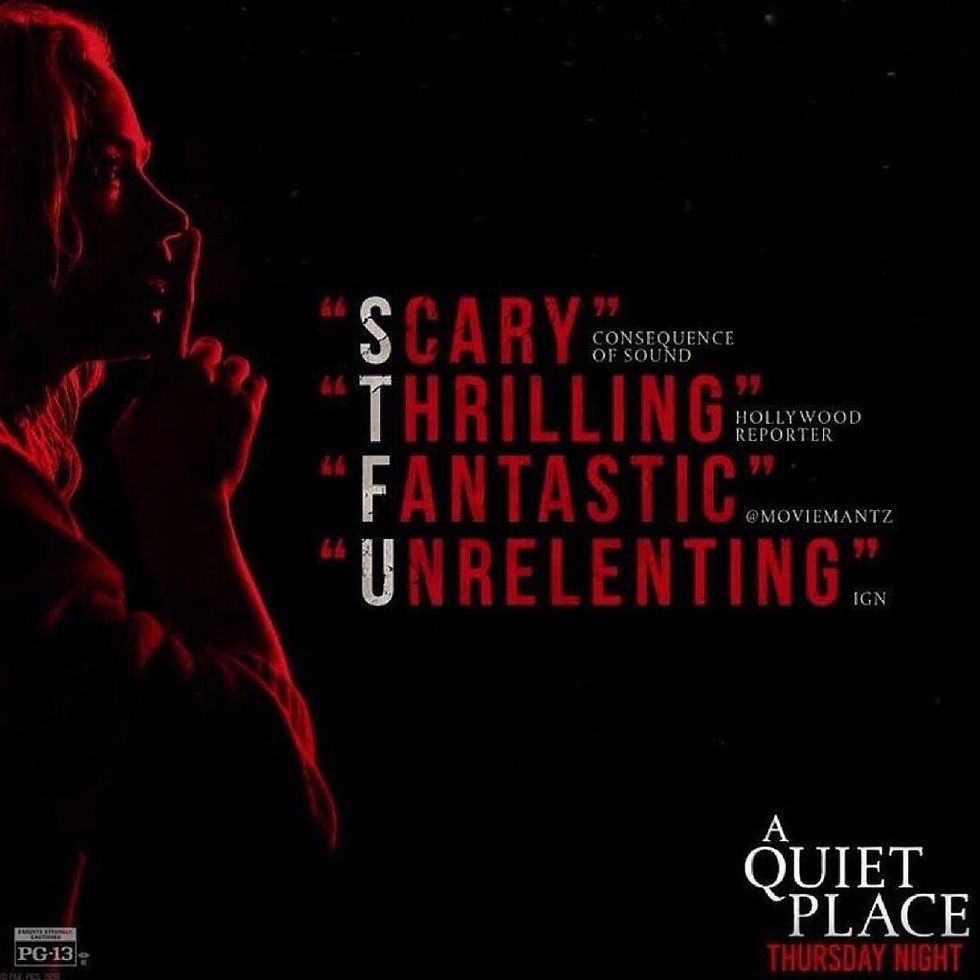 This new thriller would be perfect for a date night! It's chilling and the suspense is added because it is so quiet... plus, Jim from The Office is in it so you really can't go wrong.
9. Night of the Living Dead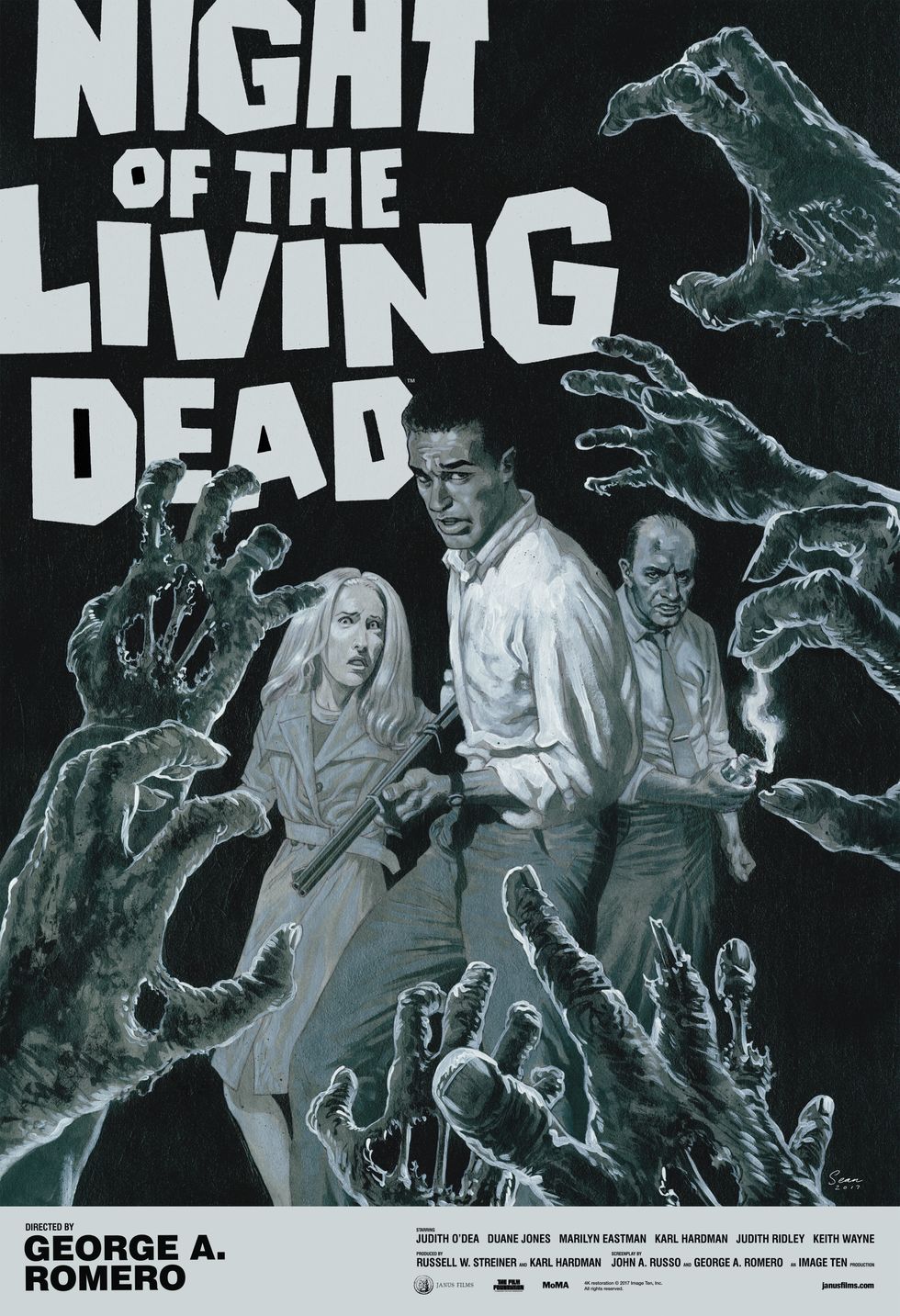 Night of the Living dead is creepy but a classic. You just can't skip it for Halloween!
1. Goosebumps 

Who else used to get truly spooked by Goosebumps? The new movie comes out soon and will be a real blast from the past! Goosebumps was made for this time of year!
11. Ghostbusters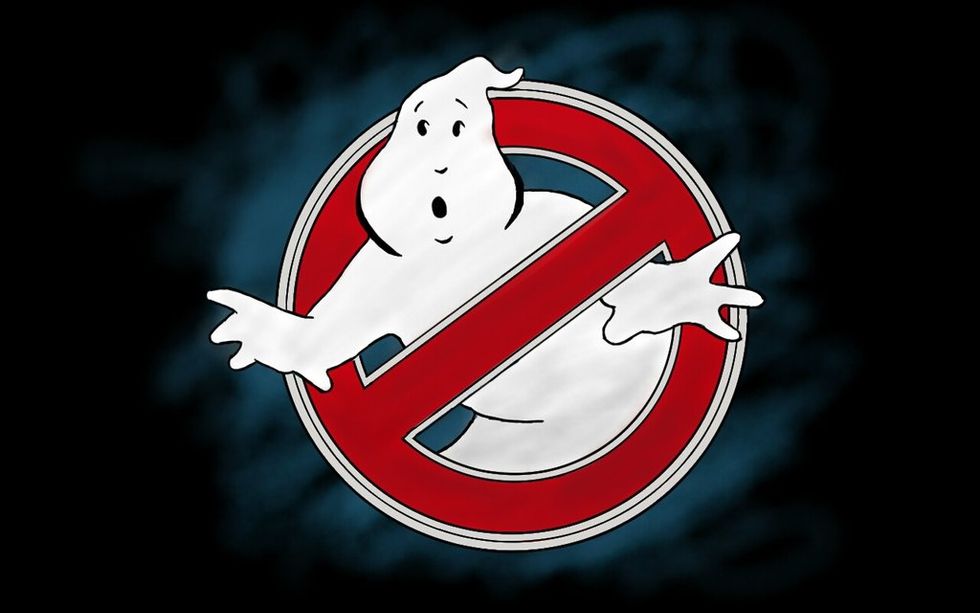 Who you gonna call? Ghostbusters! GB is needed during this time of year- if you don't watch Ghostbusters during Halloween when else would you?
12. Goonies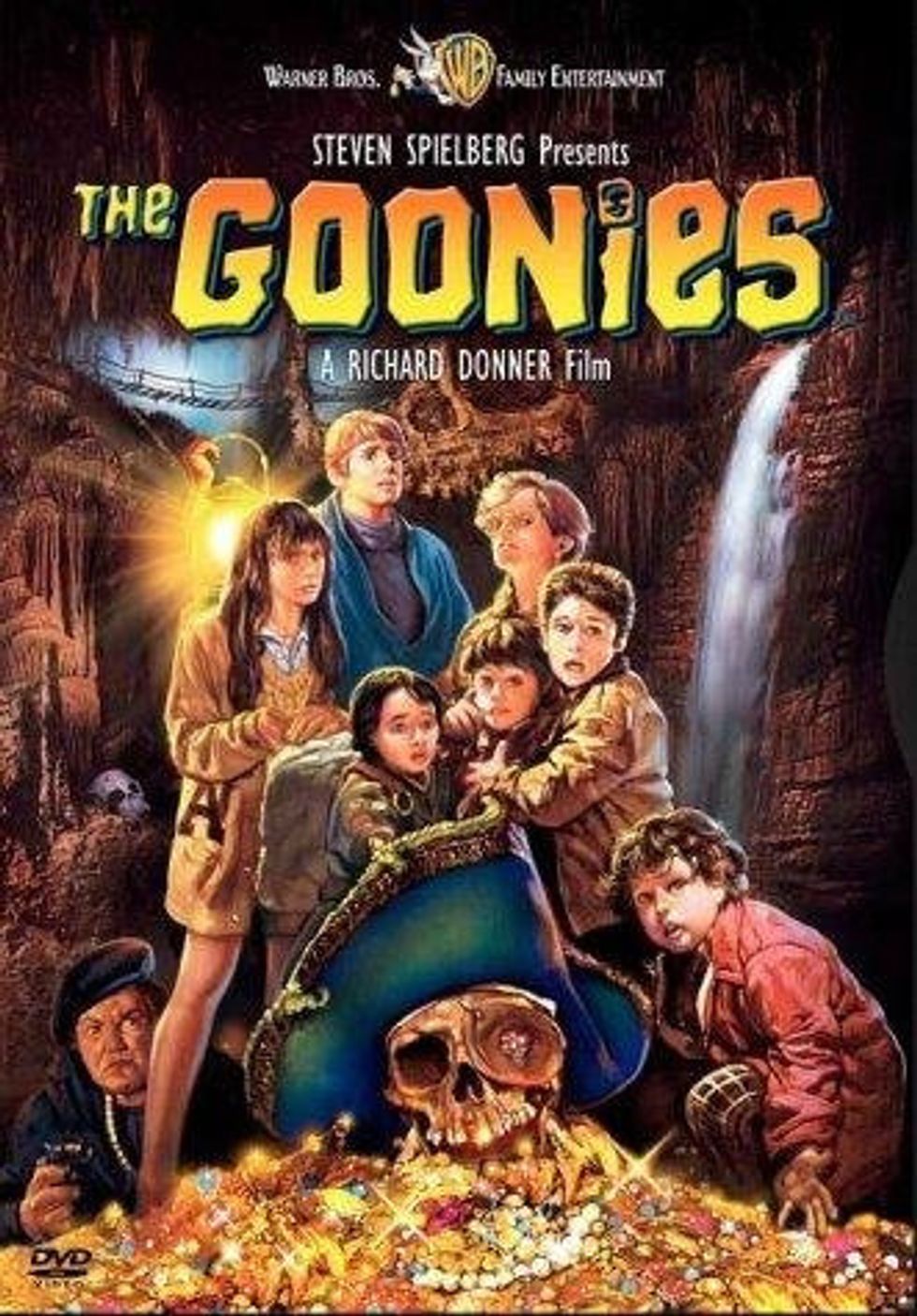 The Goonies is one of my favorite movies of all time. It is comedy, thrill, and adventure all packed into 2 hours! The Goonies is a Halloween movie watchlist must because it covers all the bases... except for gore!
13. Harry Potter Franchise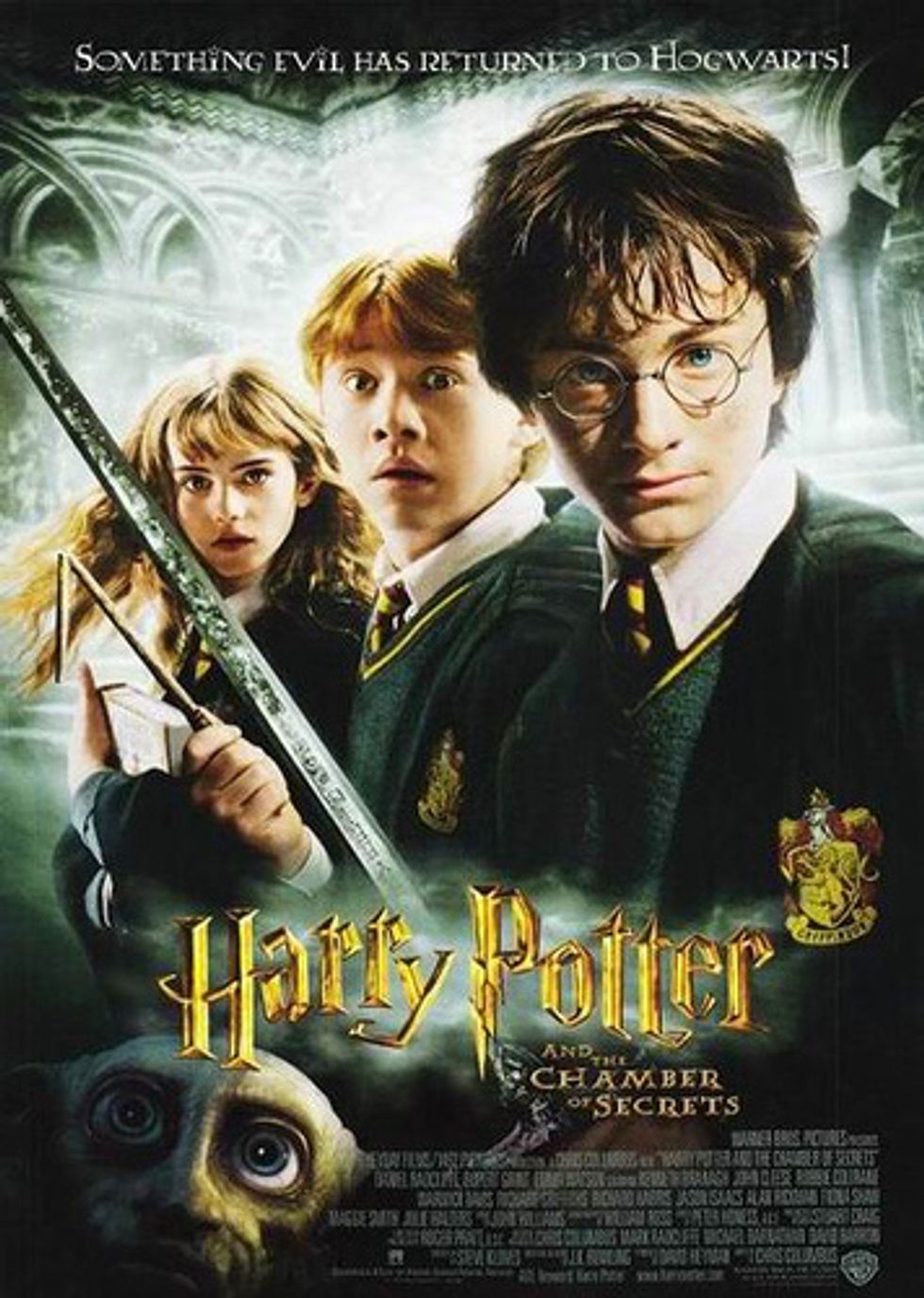 Can't you hear the theme music now? ABC... excuse me, Free Form plays the Harry Potter franchise several times throughout the month of October for a reason- they're perfect for this time of year! The magic and thrill of the adventures Harry Potter and his friends embark on are exactly what you need for this spooky time of year.
14. Rear Window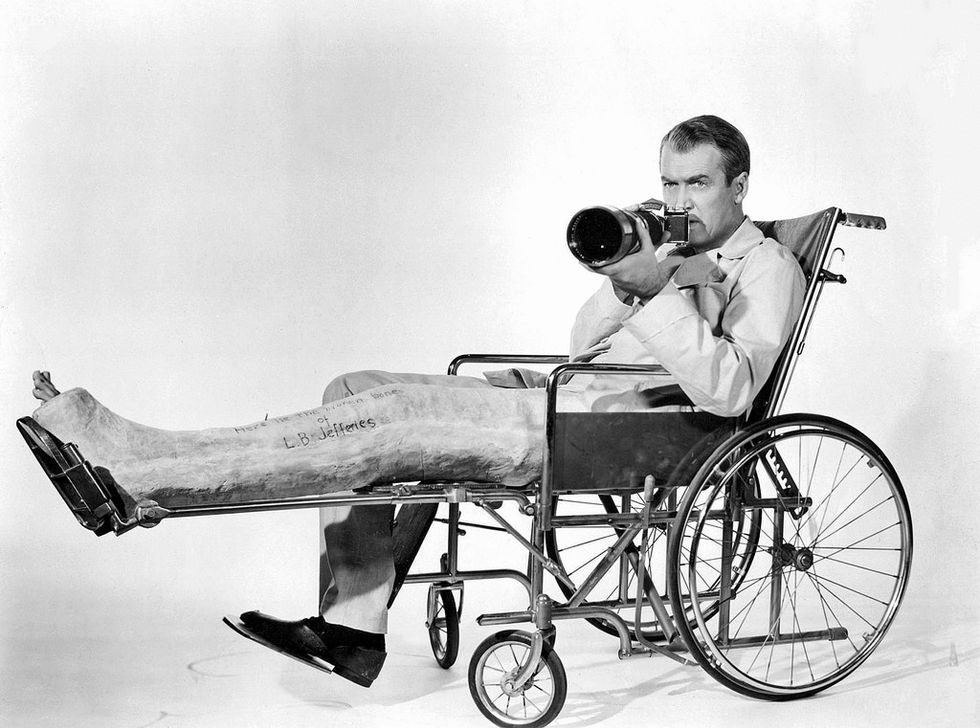 An oldie, but a goodie! My mom got me into this movie when I was younger and I couldn't be more thankful. A suspense thriller that will really have you guessing!
15. Stranger Things (Binge watch session)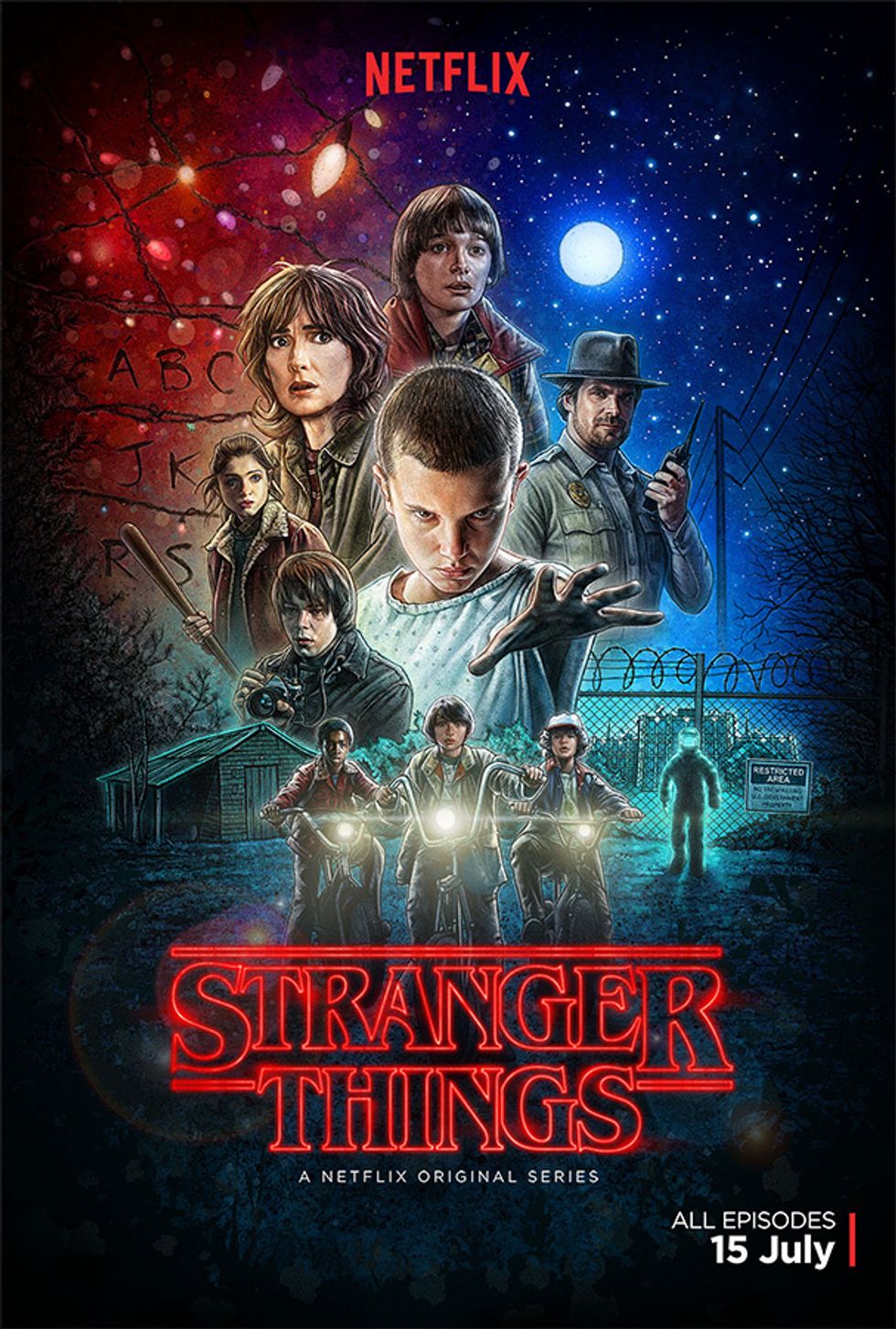 It's not a movie, but it's a must for Halloween! Binge watching this Netflix Original is worth it- it has plenty of gore, suspense, chill, thrill, and mystery. Also there are a lot of great costume ideas!