The summer is quickly coming to an end. While some people might be sad that the summer is coming to a close, I am quite happy. While I do enjoy summer, I cannot wait for the leaves to change, the temperature to drop, and those glorious fall holidays to come back. Here are a few reasons why fall is the best season of the year, in no particular order.


1. The new beginnings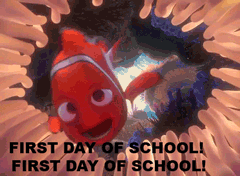 Giphy
To me there is nothing quite as satisfying as going school supply shopping. Maybe it's the chance to start again, knowing that what you did last semester does not determine how successful you will be this semester, or maybe it's just because I love having brand new notebooks and pens to take notes with. Either way, there is something about it that leaves me feeling refreshed and ready to take on the new semester and embrace the new season.
2. The leaves changing color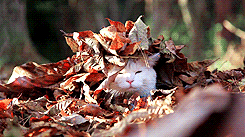 Giphy
I love walking out of my house or out of an academic building and seeing the leaves in all different colors. Along with the leaves falling, the temperature falls too. Because of these two things, it makes me want to be outside a lot more than I was outside during the summer. I have spent hours outside before in the nice cool fall weather studying on the quad and genuinely loving every minute of it because of the atmosphere.
3. Halloween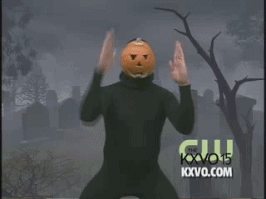 Giphy
Halloween is by far one of my favorite holidays of the fall. No matter what age you are, you are never too old to celebrate whether you celebrate by a Halloween party, trick-or-treating, or my personal favorite going to discount candy after the holiday is over. Even if you don't do anything, settle in with a scary movie and some dollar store candy (yes it's the same kind of candy just cheaper!)
4. Football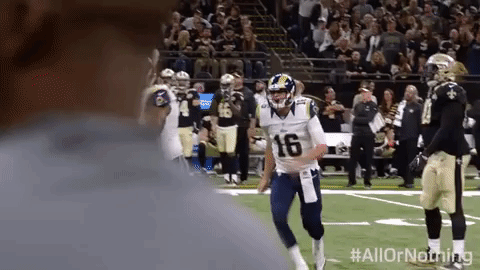 Giphy
Now I am not a huge football fan. I don't have a specific team that I root for. With that being said, I have always loved going to football games in high school. I think it was the sense of community that was at the game, but also my alma mater had a really good football team and we won a lot.
5. Going to the pumpkin patch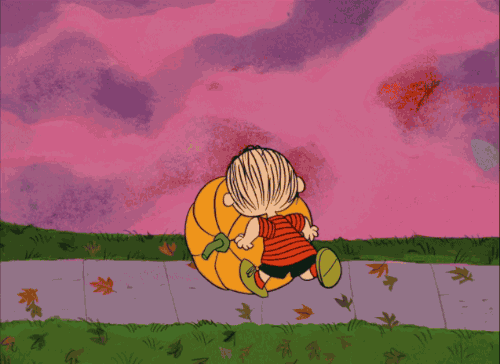 Giphy
I love going to the pumpkin patch, walking around, taking cute photos for Instagram, and then ultimately finding a pumpkin that I can carve. I would be grateful if my pumpkin turns out half as well as the one in the picture above. It's a great activity for people of all ages and is a family-friendly event!
6. Thanksgiving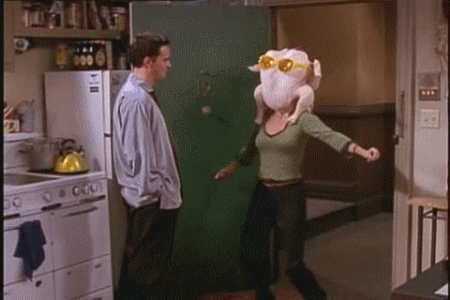 Giphy
I love Thanksgiving. Not only because you get to spend time with your family while eating great food, but also because it is so close to when winter break is. Students go from Thanksgiving break back to school and have a couple of weeks before they are back home for winter break. Not to mention watching the Macy's Thanksgiving Day Parade has become a tradition with my family.
7. Fall fashion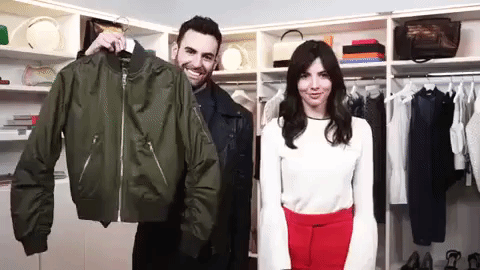 Giphy
I love fall fashion. I love being able to go to class with a hoodie and leggings and feel just as comfortable as if I was wearing pajamas to class. The fashion and the colors of the clothing are great and honestly make me so happy.
8. 13 Nights of Halloween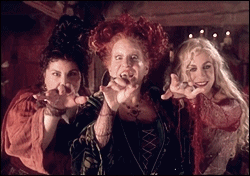 Giphy
On Freeform, still more commonly known as ABC family, they always have the 13 Nights of Halloween every October. They play movies such as Twitches, Hocus Pocus and so many more classic Halloween movies. For me this sets the tone of everything to come and it makes me so happy. No matter how many times I see some of these classics, they never get old.
9. Perfect weather for Netflix binges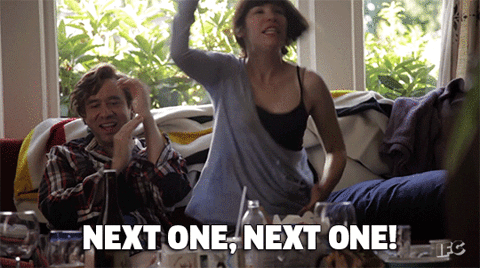 Giphy
With the weather cool, it is the perfect opportunity to open up the windows, turn on your favorite Netflix show, grab a cozy blanket and maybe some tea or hot chocolate and settle in for the night and binge watch.
These are just a few reasons that I love fall. Let me know down in the comments below; what is your favorite season and why?