I don't know about you but Autumn is my favorite season of the year. The leaves are falling, the air is crisp and tops of the mountains begin to be sprinkled with snow. Being as I'm not Haloween's biggest fan, I love to decorate my home with super cute fall decorations. I have found 11 of the cutest DIY decor items that are both inexpensive and adorable. Ballin' on a college kids budget makes for fun craft nights instead of buying the items at a ridiculous mass produced price.
1. FALL Mason Jars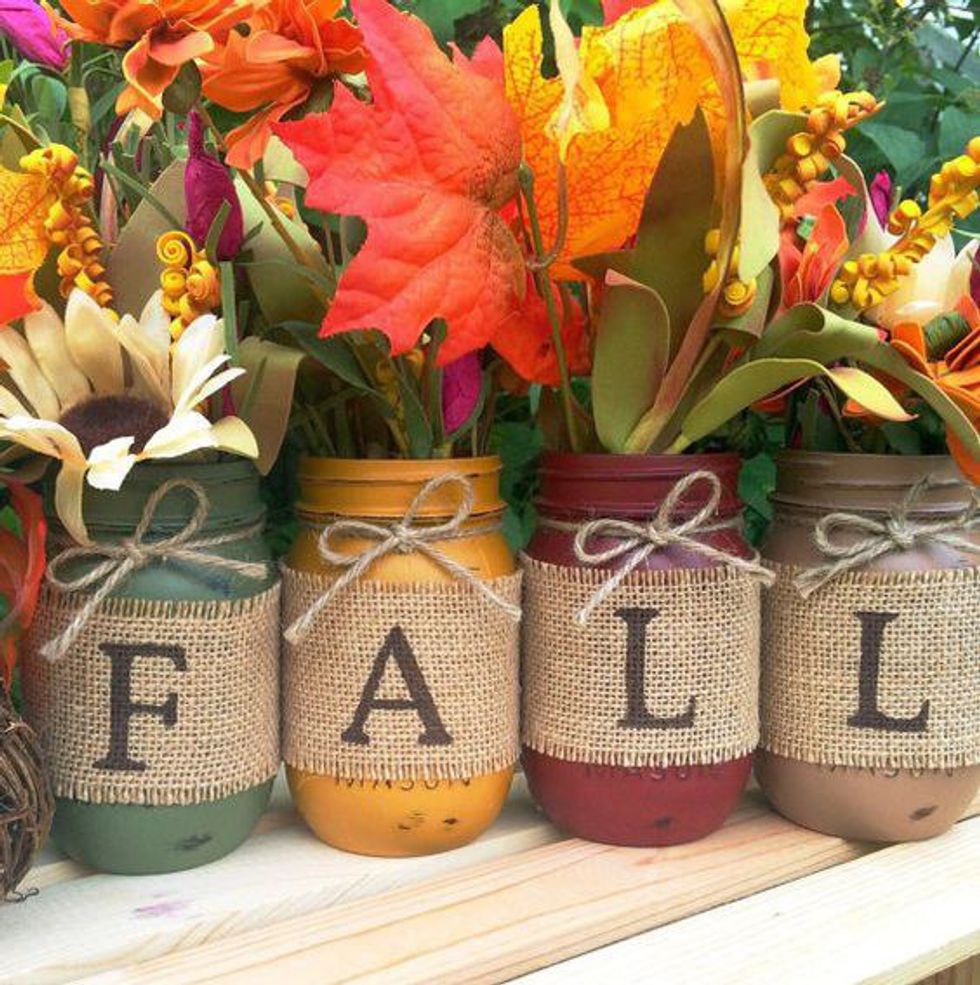 Go to a thrift or dollar store a buy glass jars and fake flowers and leaves. You can find the paint and string at Walmart for a couple bucks. Either paint the letters on the jars, or spend a little extra money on the burlap material. There ya go! Super simple and very festive.
2. Jar of Pumpkins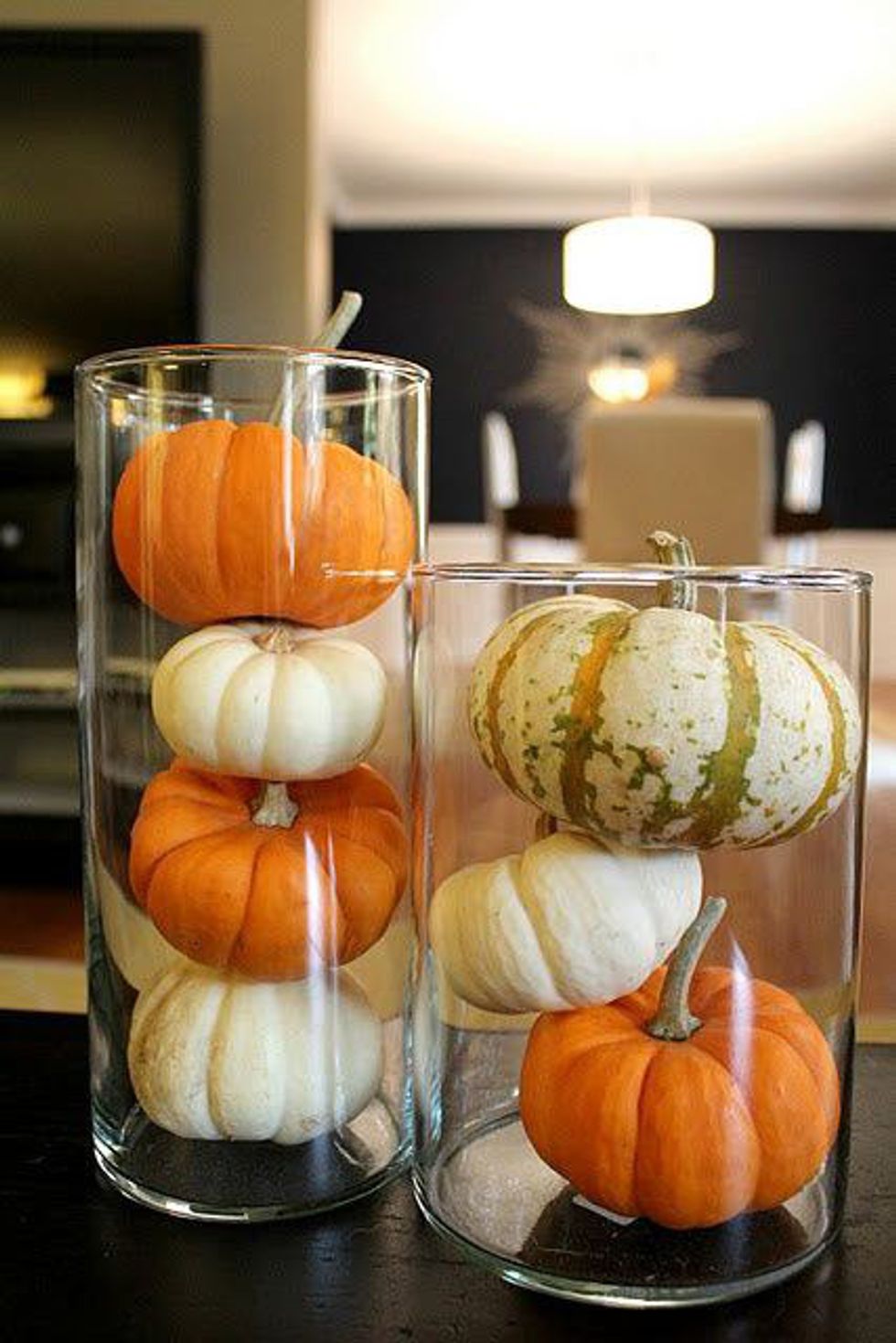 The easiest of all. Again, these glass jars can be found at a dollar store. There are mini pumpkins all over the place this time of year!
3. Leaf Garland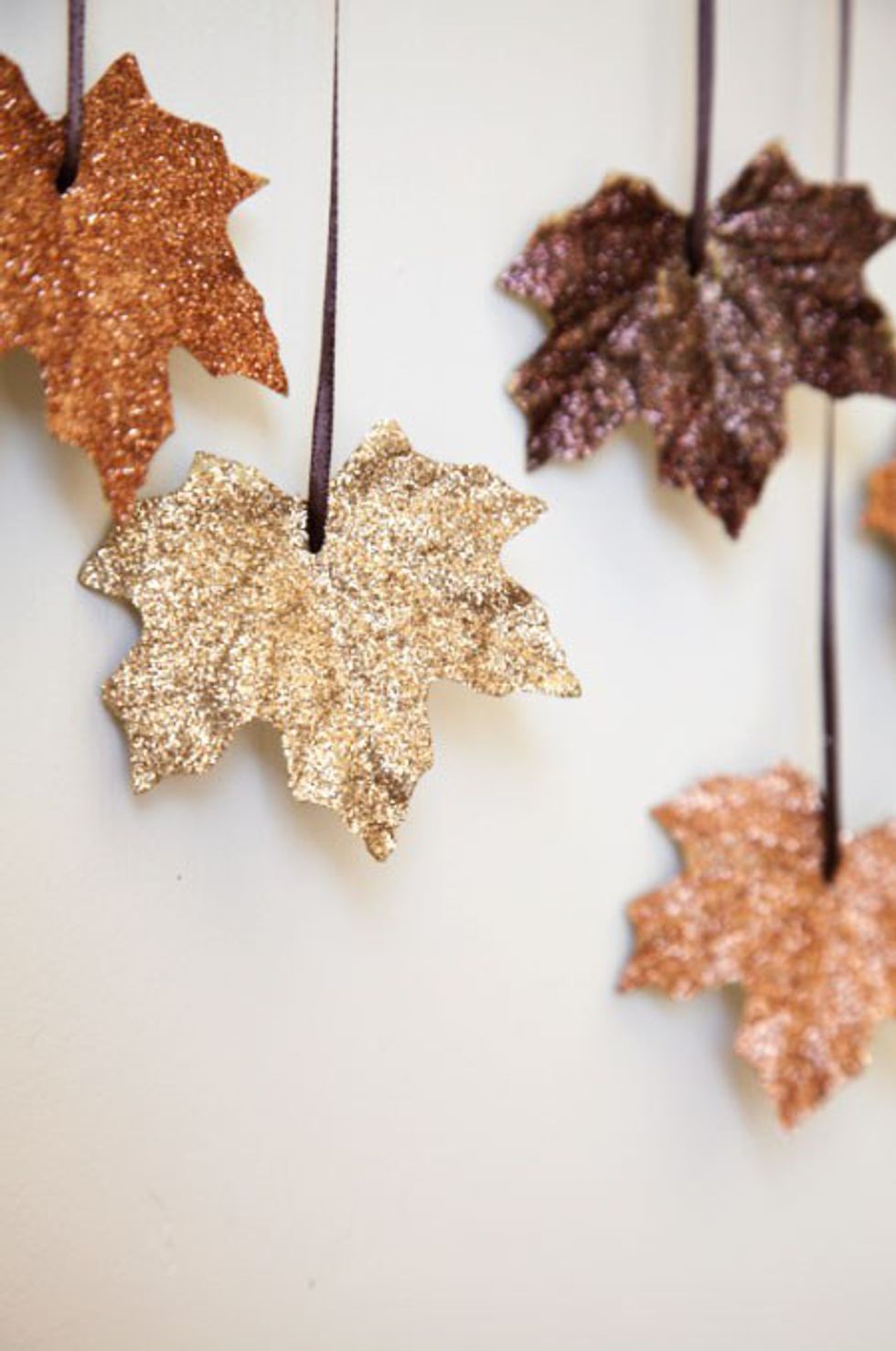 Buy a bundle of fake leaves, glitter spray paint, ribbon, and a hole punch. This would be super cute above a fireplace or window frame!
4. Leaf Candle Holder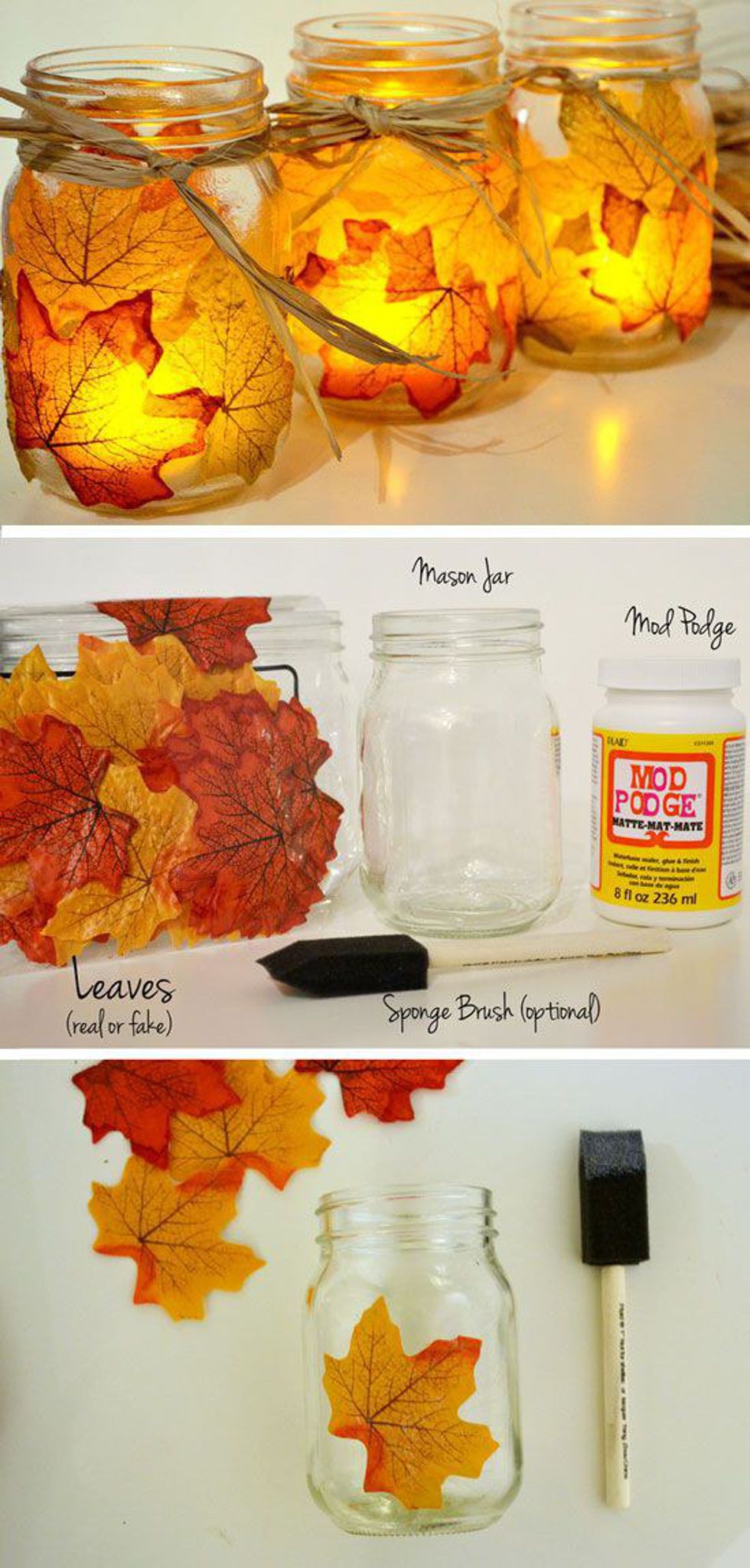 Simple and straight to the point, these would be super cute as a centerpiece of dinner parties or Thanksgiving!
5. Glitter Pumpkins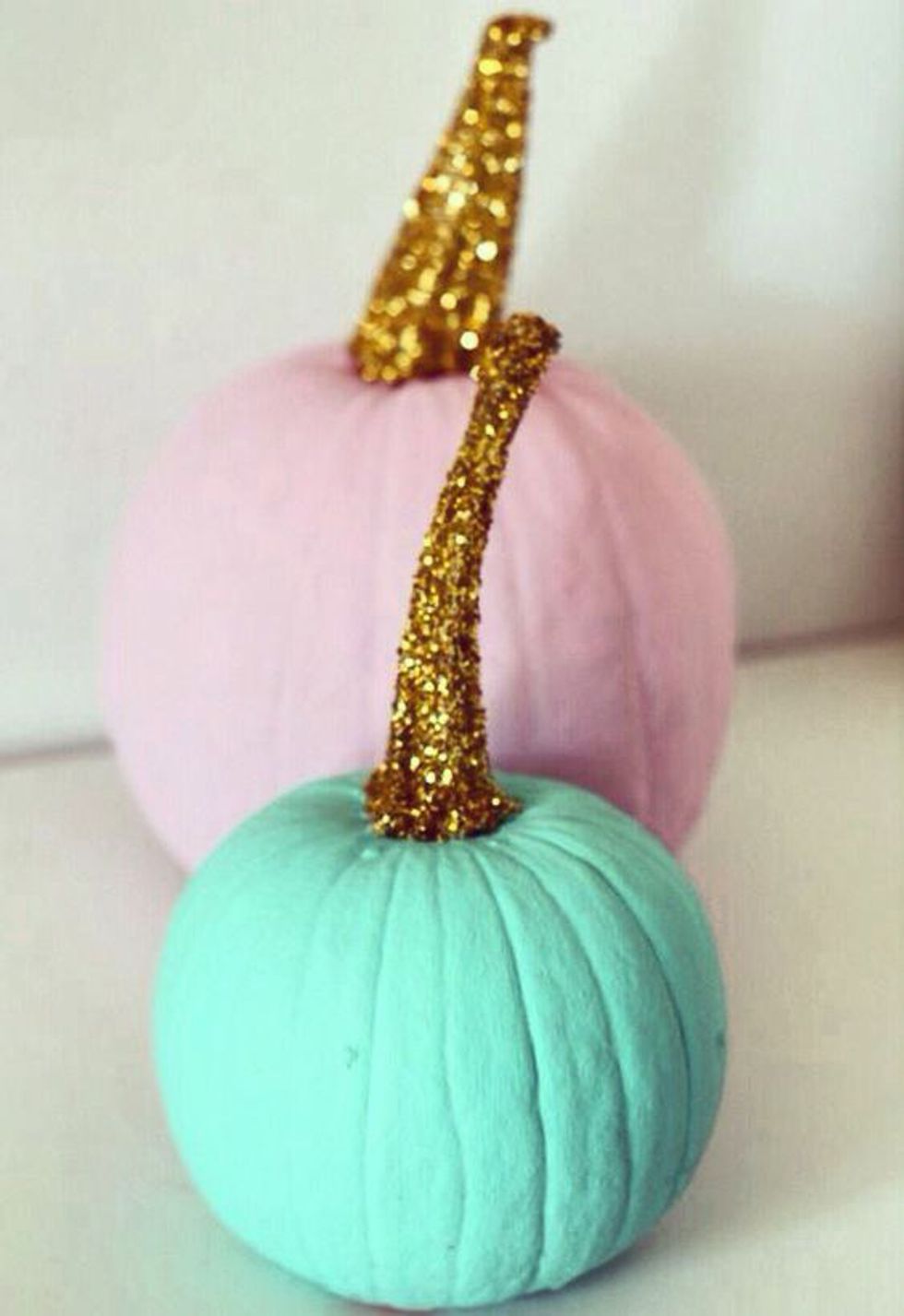 Grab some pumpkins, paint, glitter, and glue; you'll have a splash of sparkle to spice up your home in no time.
6. Chocolate Pumpkin Bread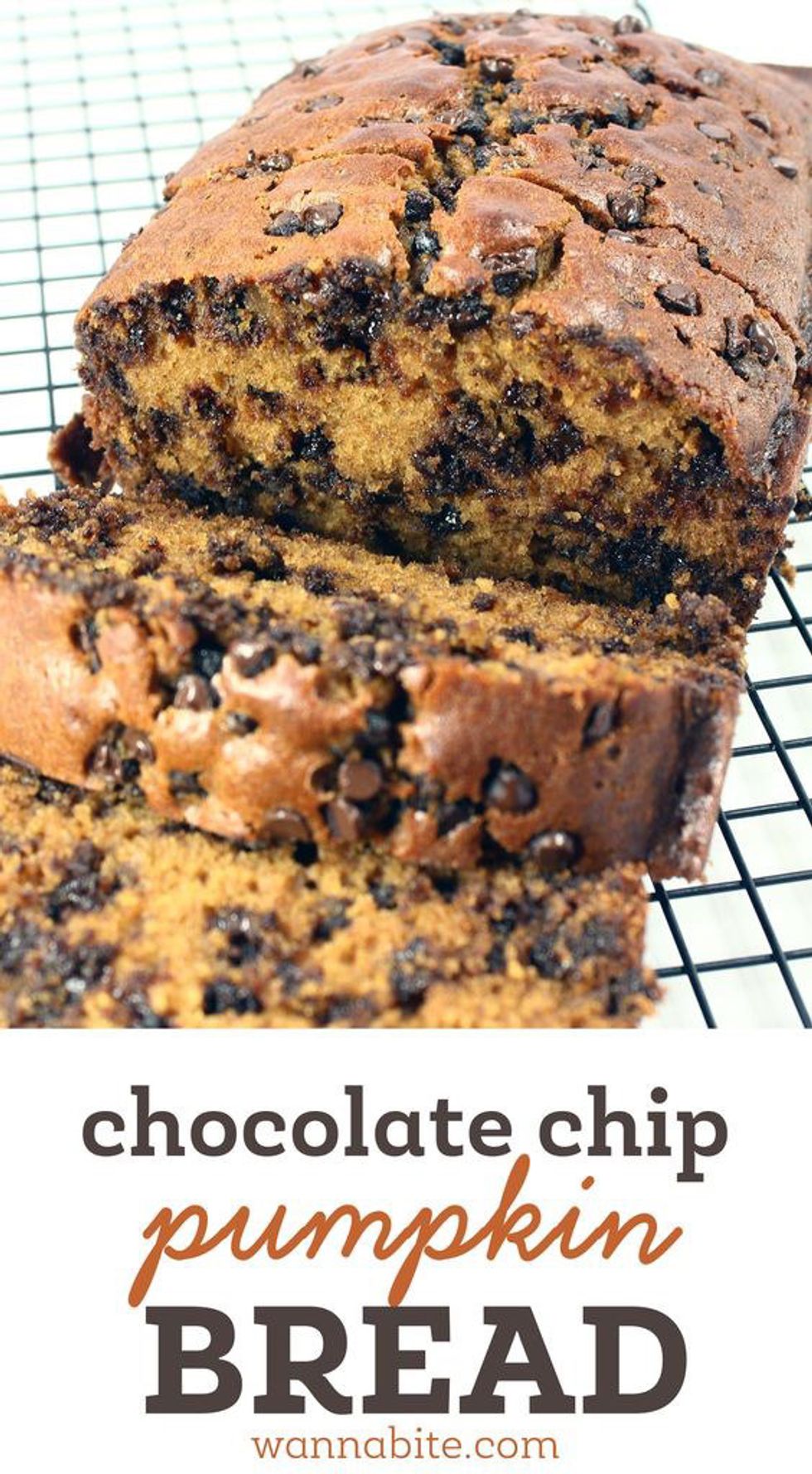 I can't wait to try this out! Click the picture to be taken to the recipe.
7. Apples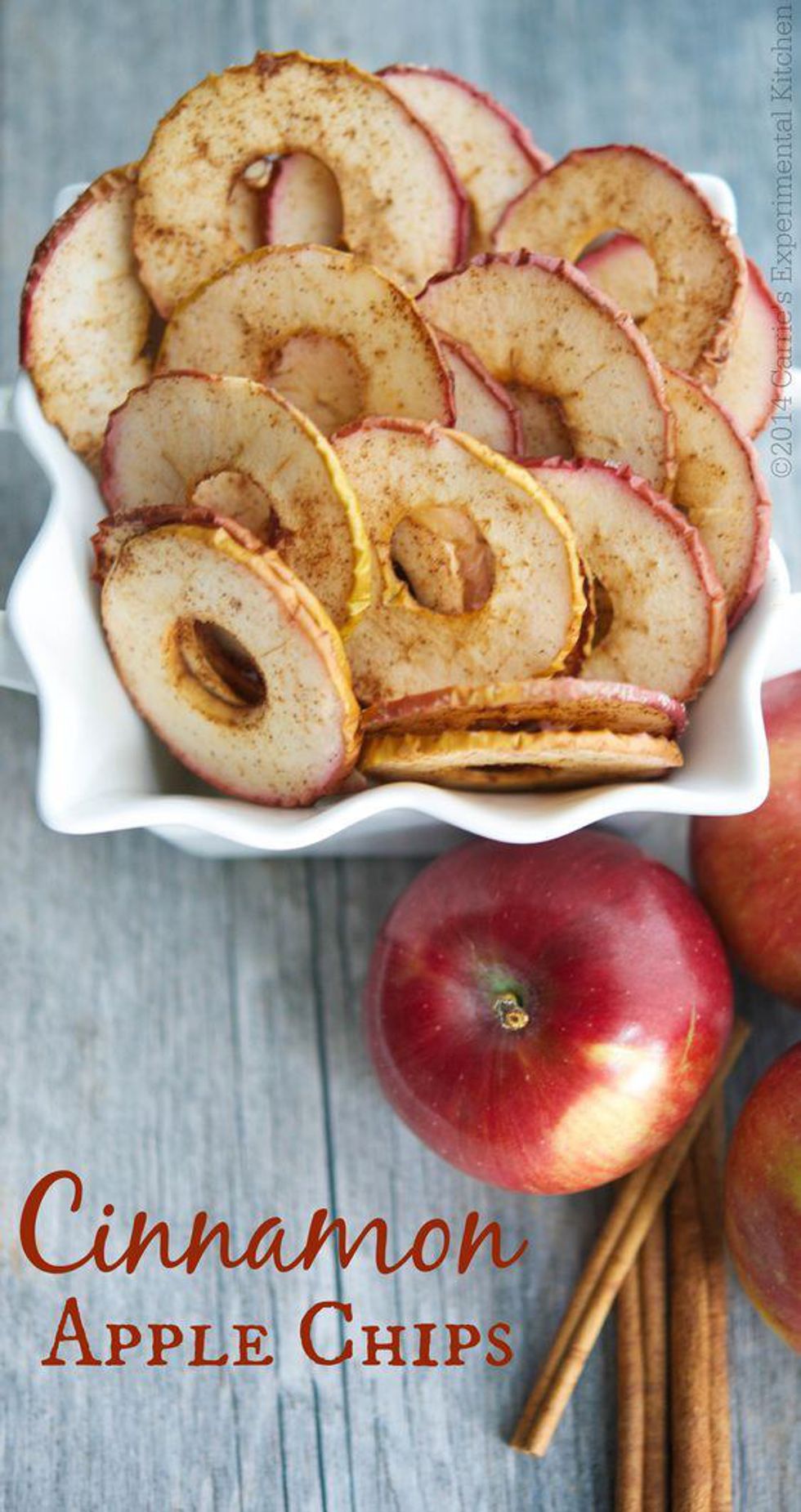 With some apple cider around a campfire, these would be a great snack.
8. Apple Cider Cocktail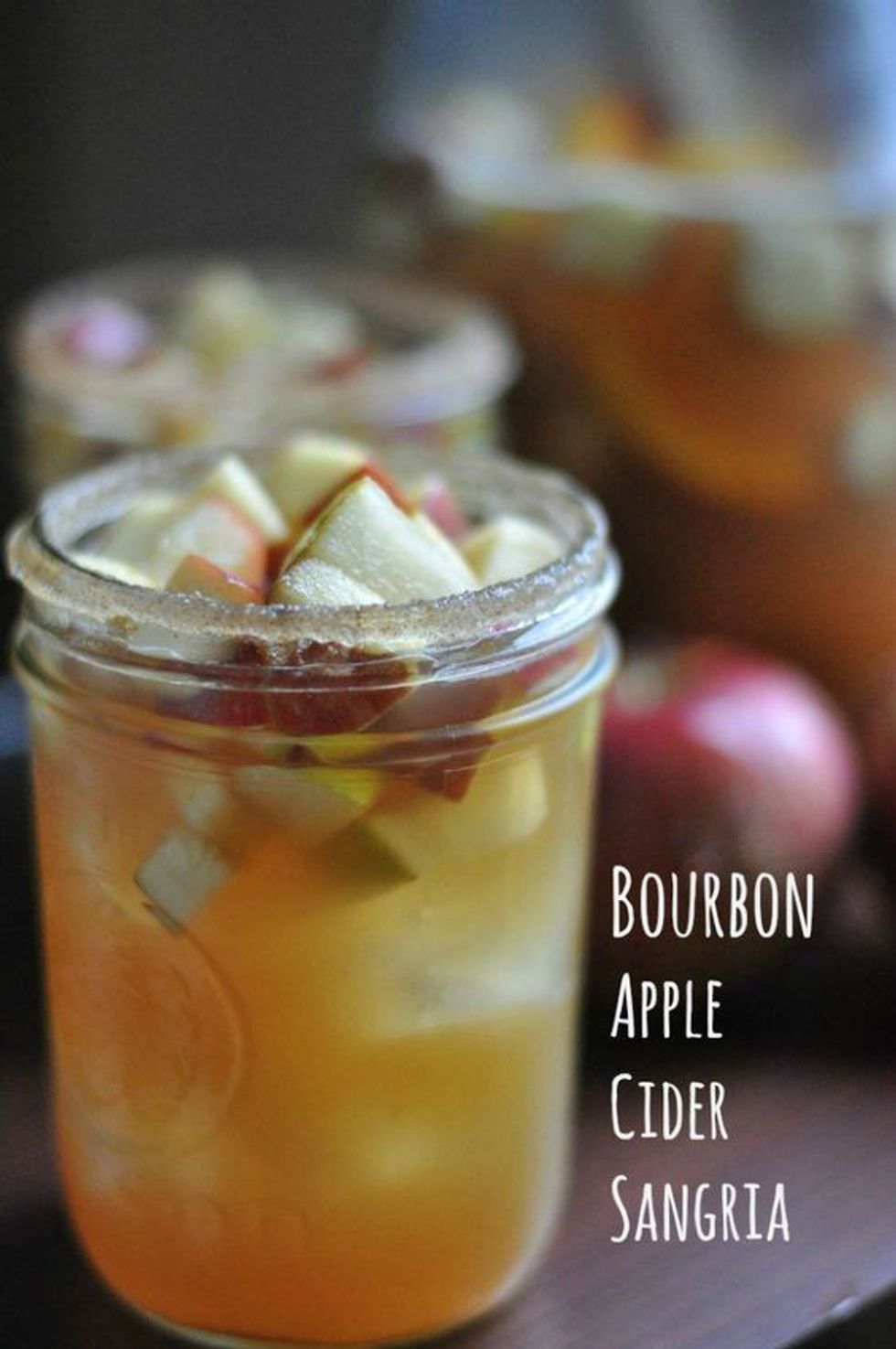 Speaking of apples... this sounds phenomenal.
9. Scarves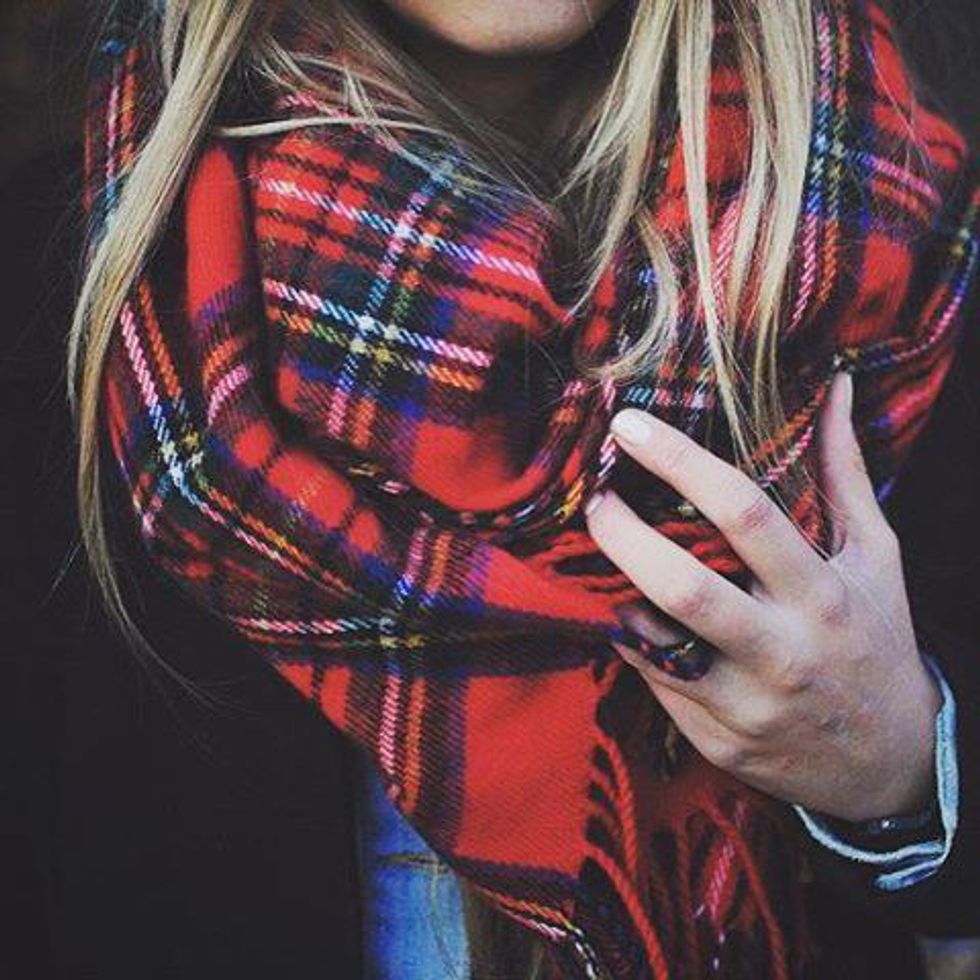 Wearing a scarf is my favorite way to stay cozy this season.
10. Beanies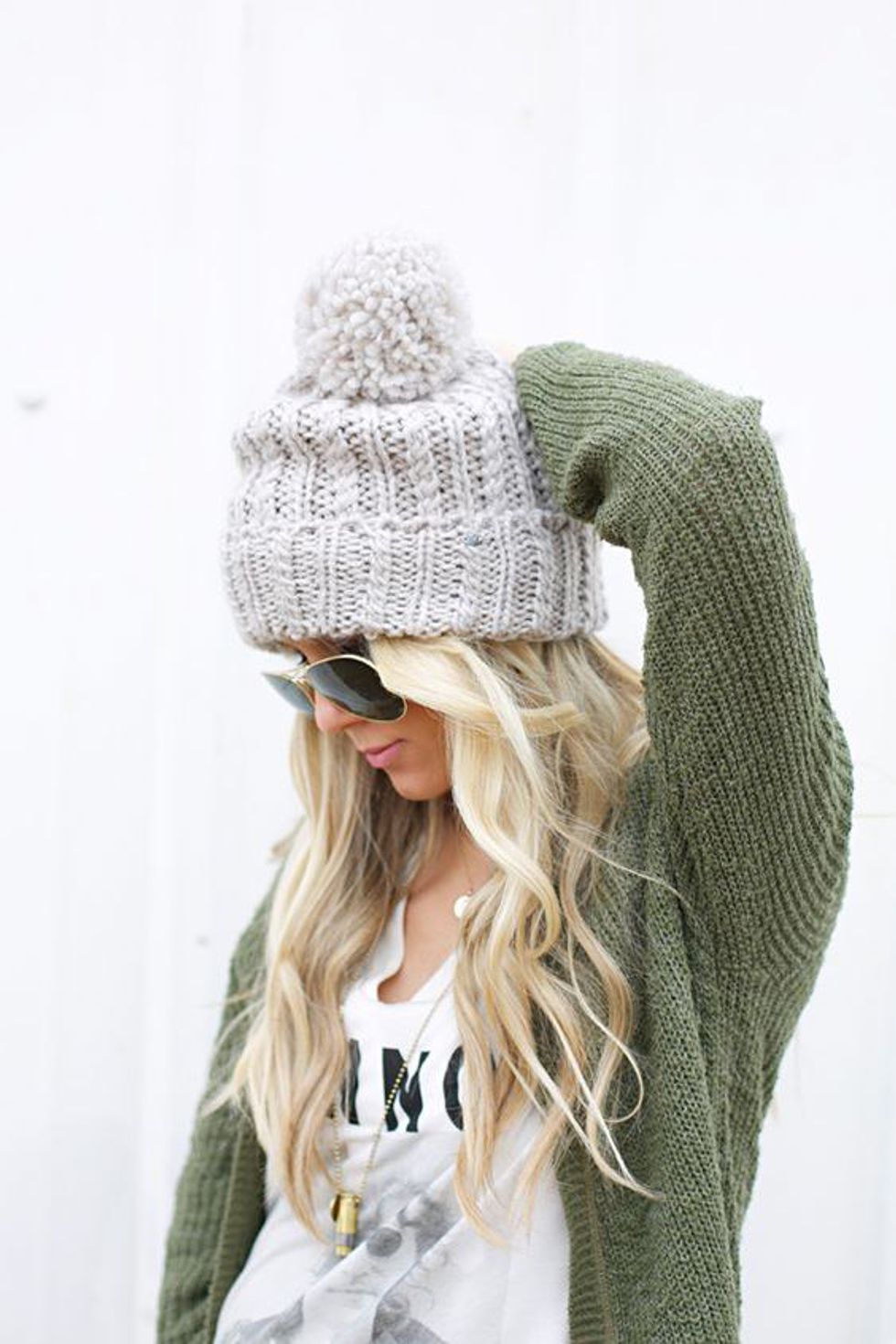 And beanies are the best way to keep your brain warmed up for all those midterms this time in the semester. Beanies also come in handy for second-day hair or if you're in between washes!
11. Boots!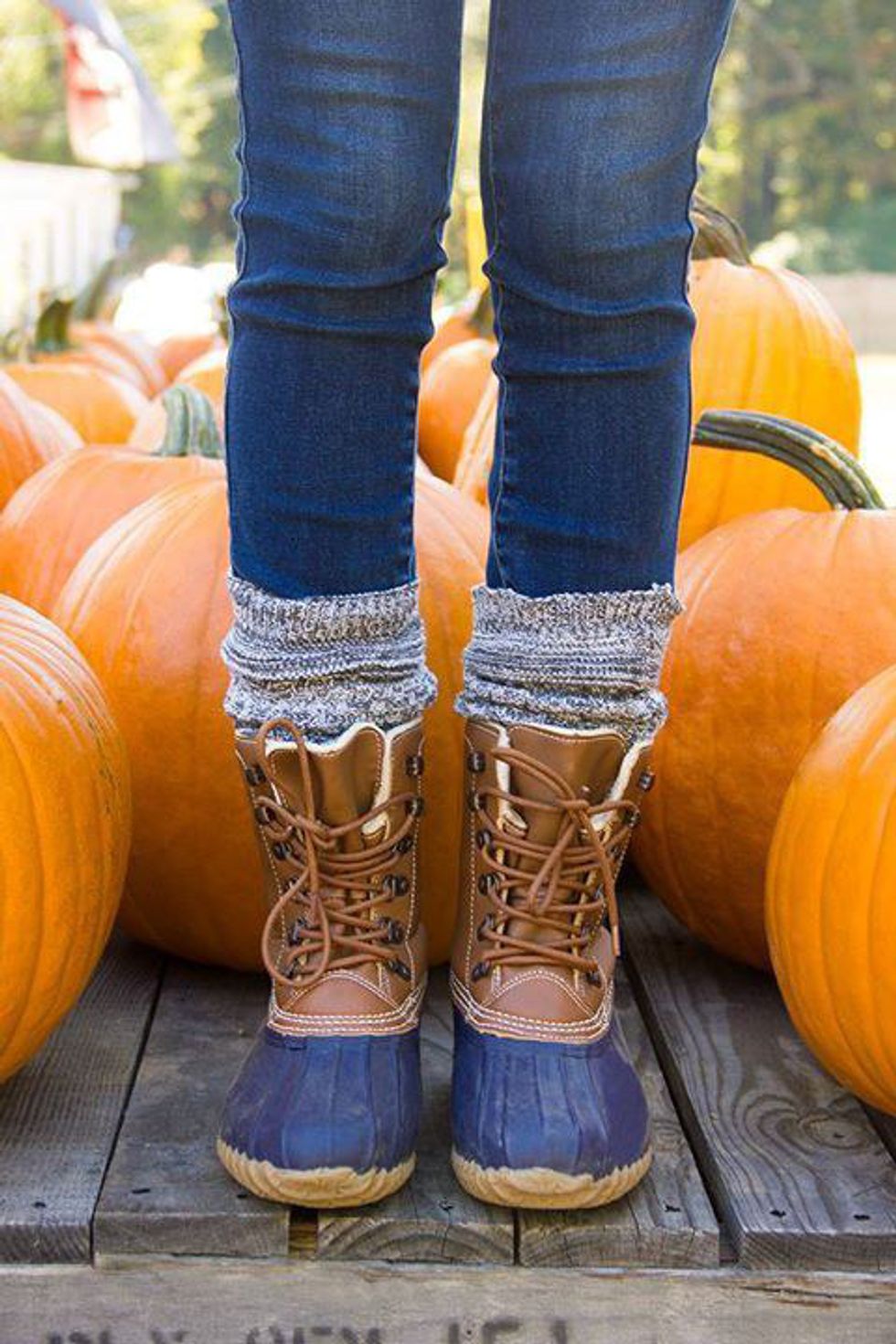 My favorite part of fall attire is getting to wear warm boots! There are many different brands and prices for this particular style. But if they aren't your those boot socks are super cute also!