Ah, Taco Bell. Those two words are music to my ears. Although many fast-food lovers wince at the sound of having it, Taco Bell has a special place in my heart, as well as many others (figuratively, not literally). Any time someone asks where we should go to eat, part of me always thinks of it, regardless of whether or not I actually want it.

I recall one day, as my family and I were returning from a visit to my great grandma in DC, we stopped at a Taco Bell off of I-95. Most of us knew what we wanted immediately: tacos, burritos, some random combination of items. I never think twice about what I order there. However, my mom's mom, who tagged along for the trip, had absolutely no idea what to order. We said, "Grammie Lois, you know what they have here, just go ahead and get something." Truth is, the seemingly ordinary menu sent my grandma's head adrift. Our commands and questions began irritating her, and she ended up ordering no food at all.
You're probably wondering: "Why am I telling you this?"
Quite frankly, until that moment in time, I always ordered the same thing at Taco Bell. But, this episode with my grandma made me realize that the menu at many persons' favorite drive-thru "Mexican" restaurant presents a serious challenge to the novice patron. How does one decide what to order? What on the menu is even worth ordering? After that day, I put these questions on the ol' ponderosa, and have decided to rank my favorite 9 items on the Taco Bell menu (non-breakfast) in a definitive order of what're the best.
1. Crunchwrap Supreme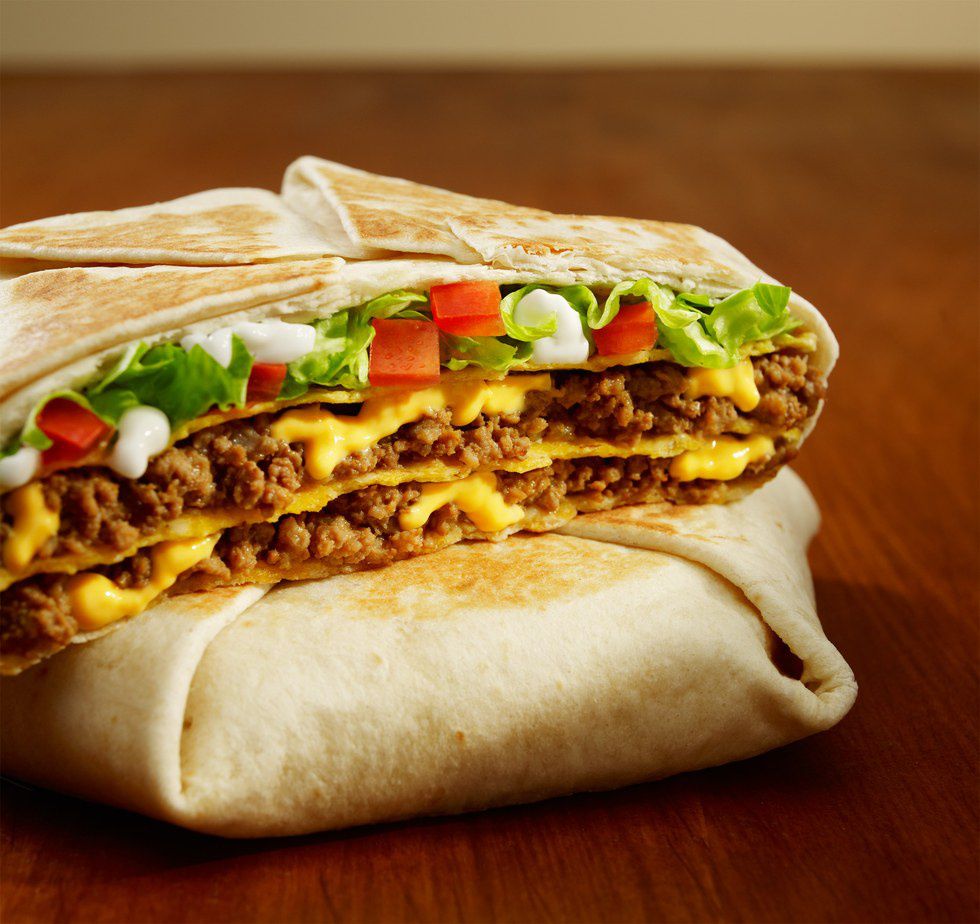 What else needs to be said about this glorious hexagon of heaven? The crunchwrap supreme provides the best all-around qualities of Taco Bell: beefy, cheesy, a little zing in the sauce, but most importantly that it can be eaten using only one hand. Additionally, it contains something from every food group with beef (meat), cheese (dairy), chips and tortilla (grain), tomato (fruit), and lettuce (vegetable). Basically, the crunchwrap supreme is the most diverse food item you could concoct. I order one every time I buy Taco Bell, and you should too if you can't figure out what to eat there.
2. Quesarito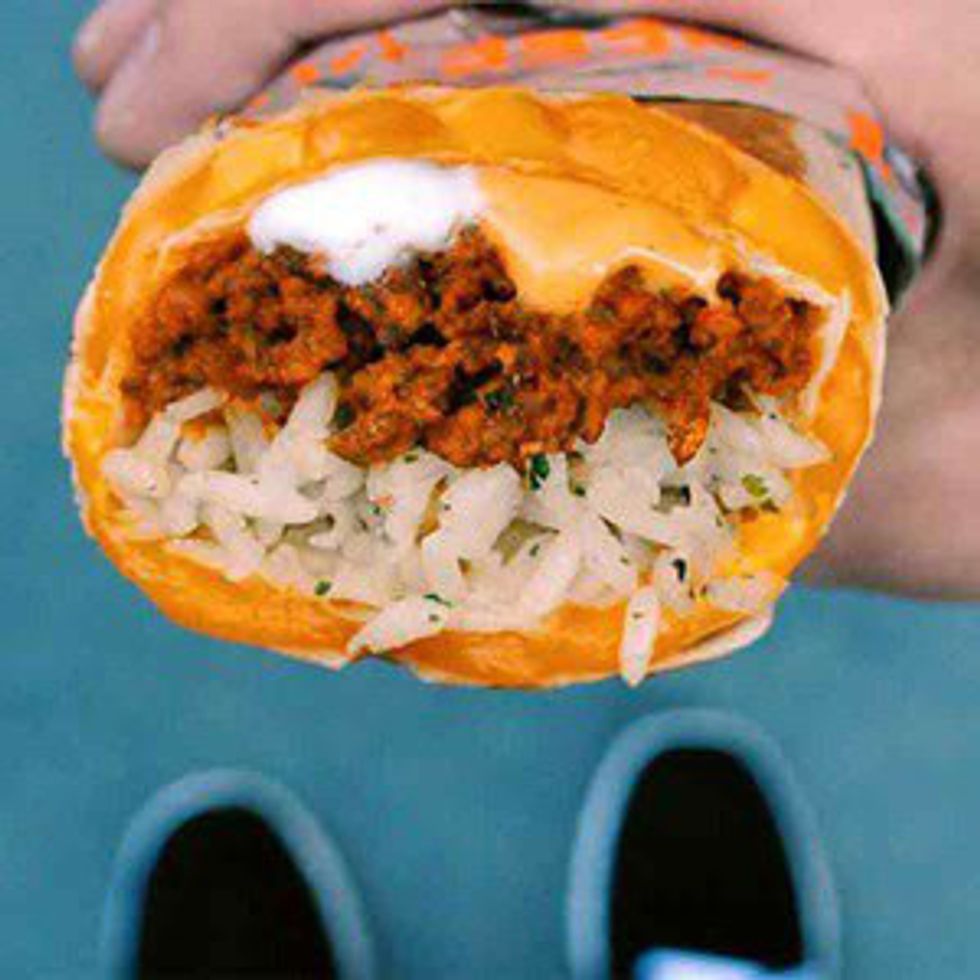 The quesarito comes in at a surprisingly high ranking on my list for an item that's only been around for a year or so. But I cannot deny my high praise for this cheesy, zesty piece of deliciousness. What originally began as a promotional item out of the Taco Bell test kitchen, the quesarito takes your average burrito and raises it by a quesadilla. The burrito inside is literally wrapped in a quesadilla. I put that kind of genius up next to the scientists who just discovered gravitational waves (props to them for that too). In all seriousness, Taco Bell hooked me onto these things, I would highly recommend ordering one.
3. Doritos Locos Tacos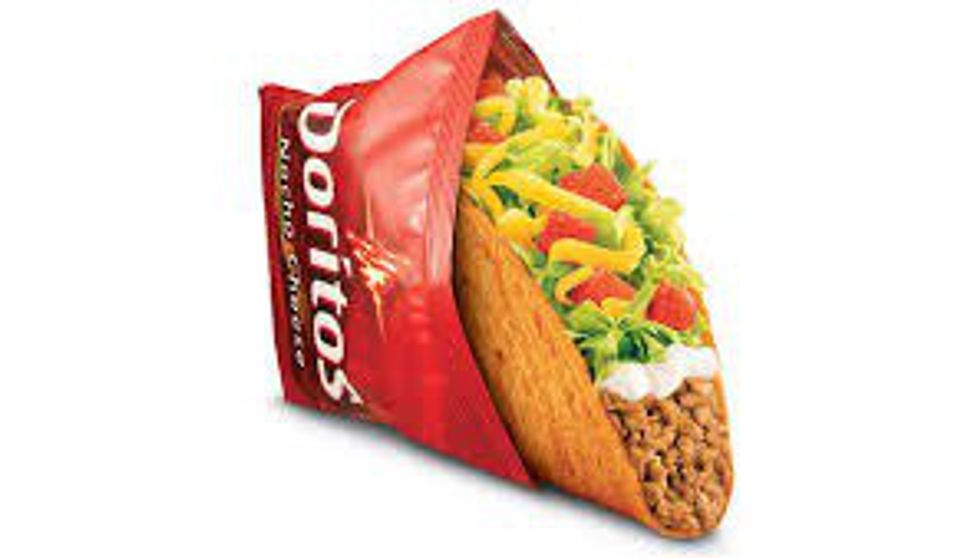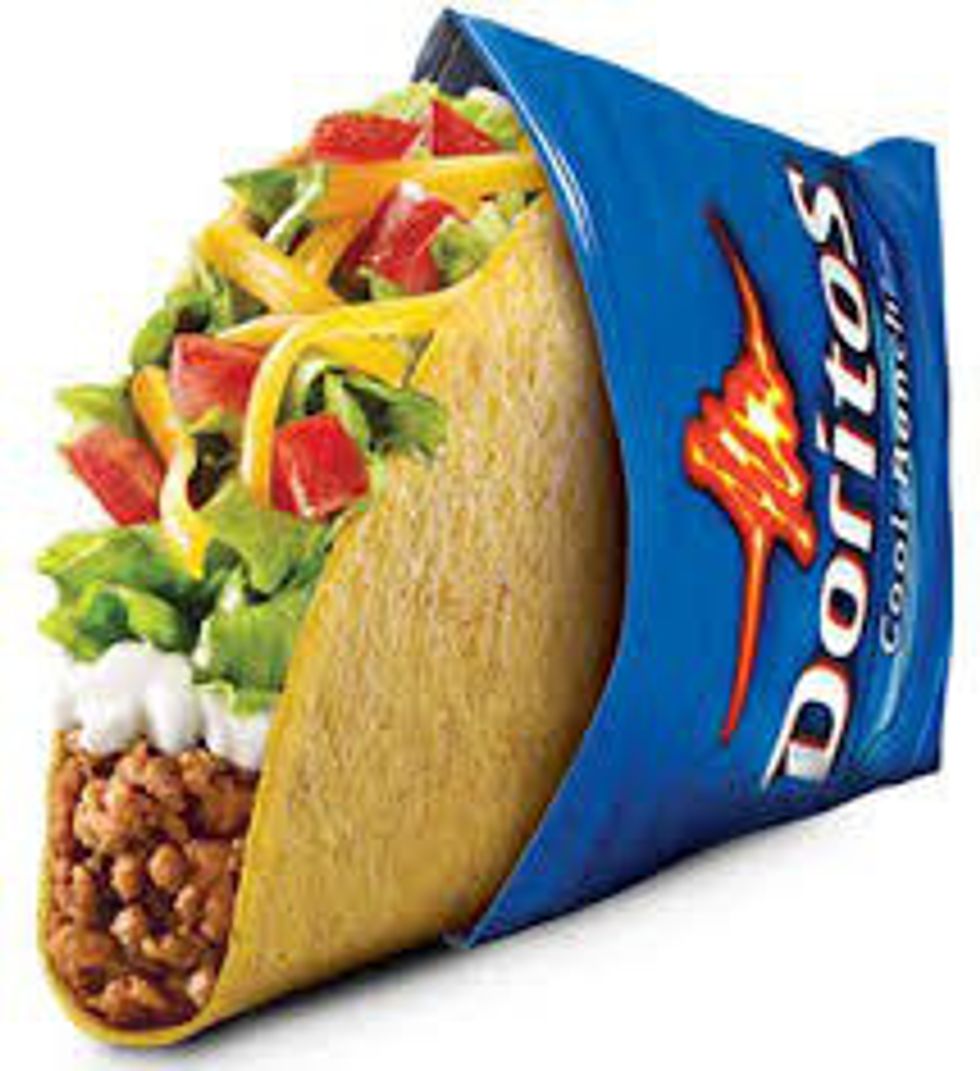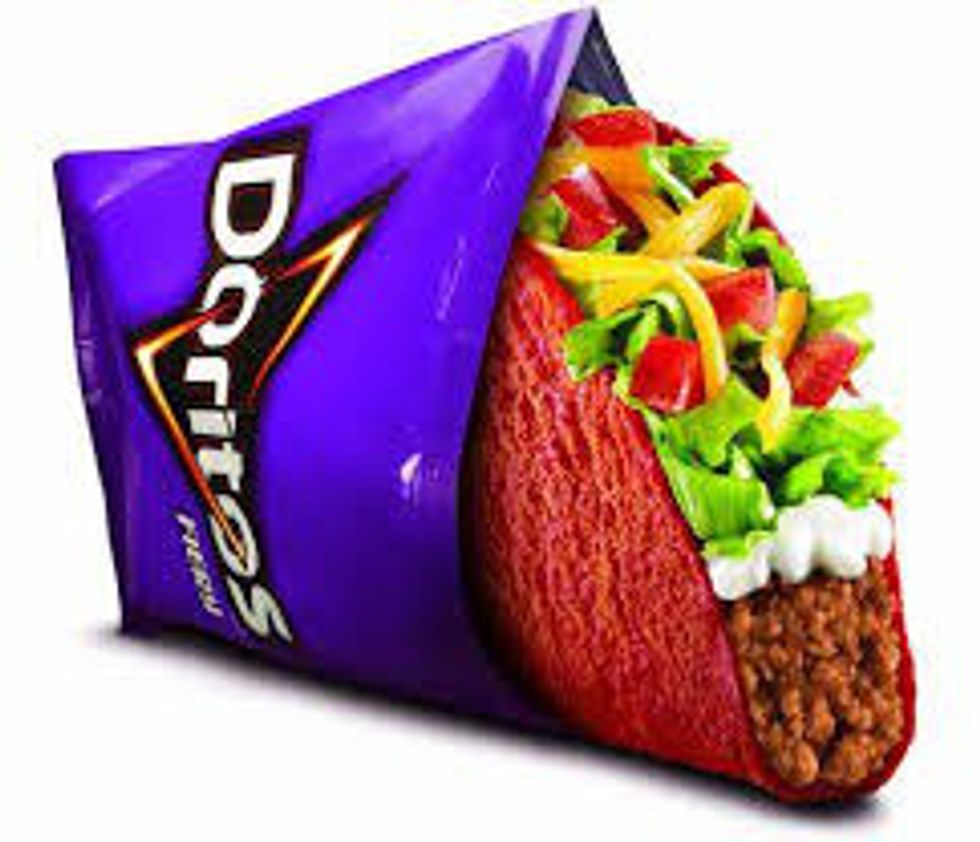 Taco Bell crunchy tacos have been an icon in the fast food industry since the restaurant's inception, so why try to fix something that isn't broken? Well...maybe because that fix involves making the taco shell out of Doritos? This was a next-level innovation for Taco Bell, since many of its customers had supposedly thought of the idea for years, wondering if the company could create them and pass the test. I'd say they passed with flying colors. Those colors include nacho cheese (original), cool ranch (second released), and fiery (last released). I always held a good opinion on the crunchy tacos since that's what I always ordered when I was younger, but the added taste from the Doritos shells propelled me to an even better opinion. These tacos are definitely a good choice.
4. Loaded Griller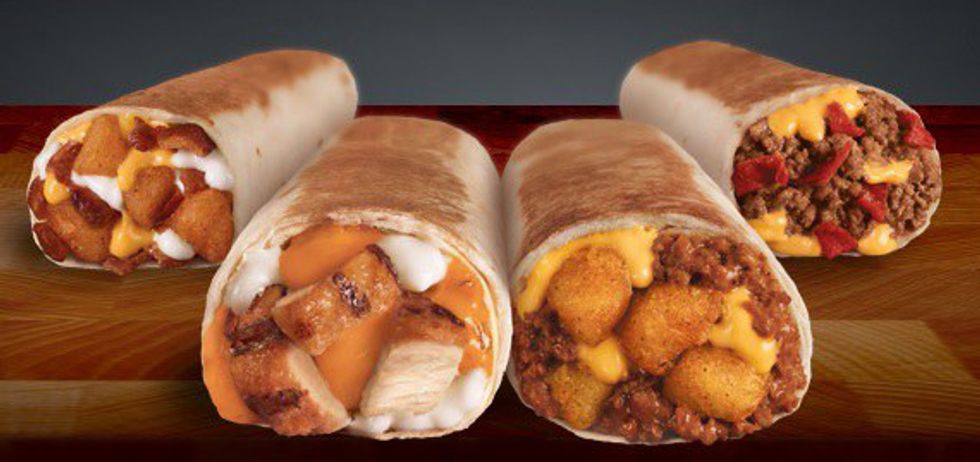 The loaded griller, to me, serves as one of those items that just embodies Taco Bell. The variety of flavors, low price, and one-handed eating capabilities bring me to love these delectable baby burritos. Although my favorite flavor is the beefy nacho, the loaded griller has had eight different varieties available on the Taco Bell menu during its time, allowing all types of eaters to savor them. They also provide the capability of ordering multiple of them at once, in case you're balling on a budget. I frequently throw one of these babies into my order, just because they make for a great supplementary item for any order.
5. Cheesy Gordita Crunch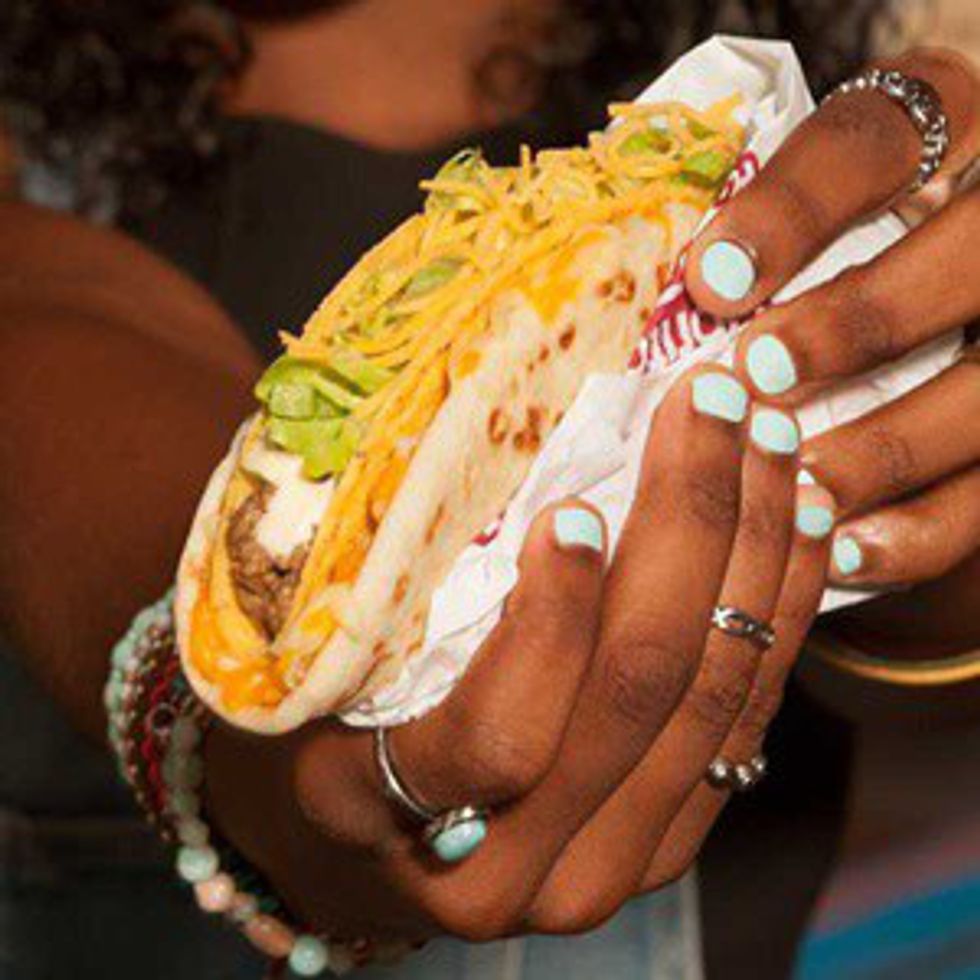 The cheesy gordita crunch was the quesarito before the quesarito was even on the idea board. Essentially, the gordita serves as the taco counterpart to the quesarito. Crunchy taco wrapped in a soft taco shell separated by nothing but cheese. What's not to like? Taco Bell prides themselves on items like this, foods that no other company has the confidence to produce. The gordita also comes in Doritos Locos varieties, in case you're feeling a little loco that day. Definitely a solid choice to add to your order.
6. Quesadilla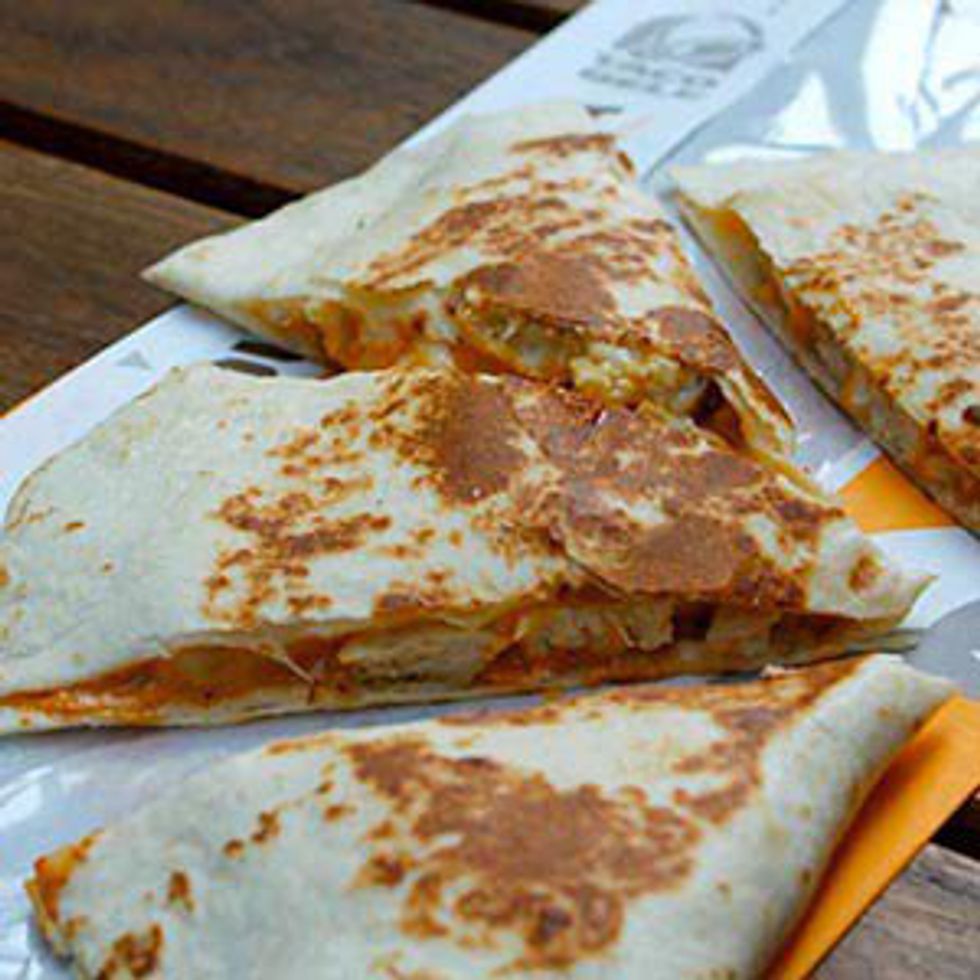 Yes, the quesadilla. No, it's no ordinary quesadilla. It's the Taco Bell quesadilla. What's so special about it? The sauce. Something about that sauce has me ordering their quesadillas time and time again. Doubt me if you want, but the secret's in the sauce. You won't regret it. Nuff said.
7. Smothered Burrito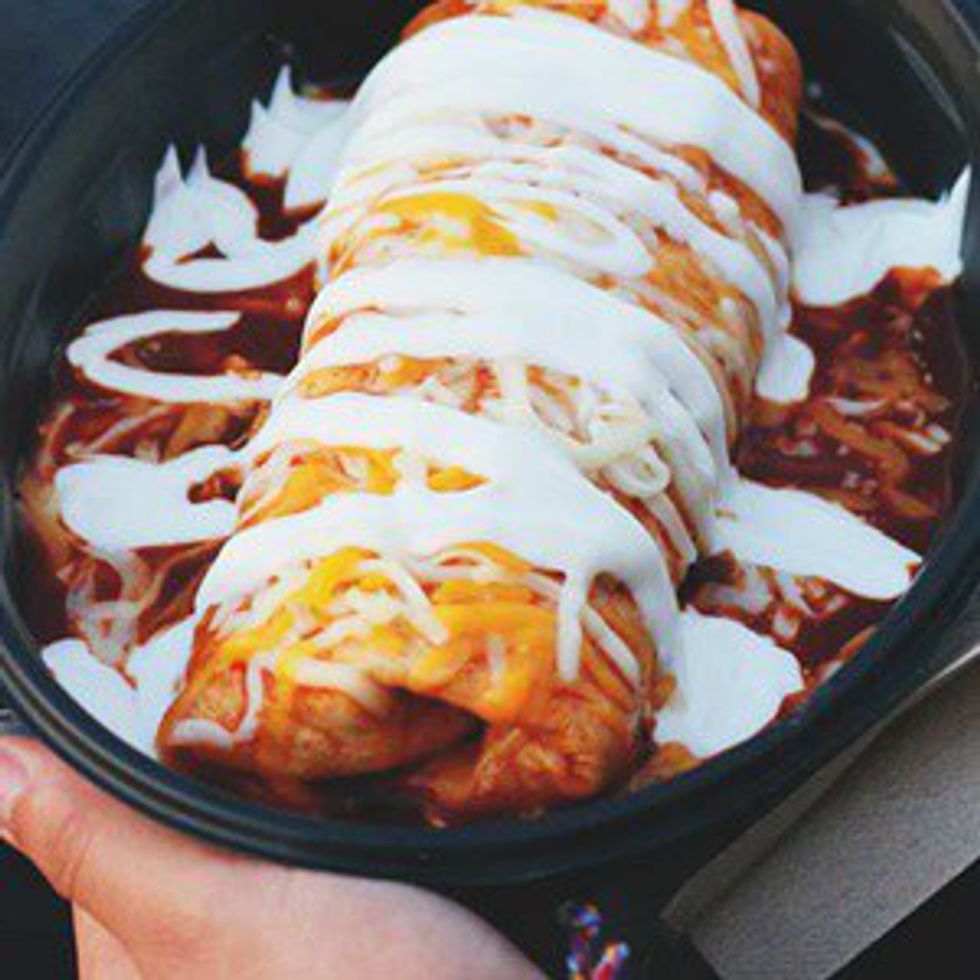 Taco Bell burritos are great, plain and simple. But a few years ago, they took it another step by putting it in a dish, and covering it in cheese, sour cream, and enchirito sauce. Thus became the smothered burrito. One of the few Taco Bell menu items that requires a fork and knife to eat (without ruining your shirt), I believe this was the successor to the once-beloved enchirito (R.I.P.). Nonetheless, it is a tasty option if you're feeling patient enough to use utensils that day.
8. Crunchy Taco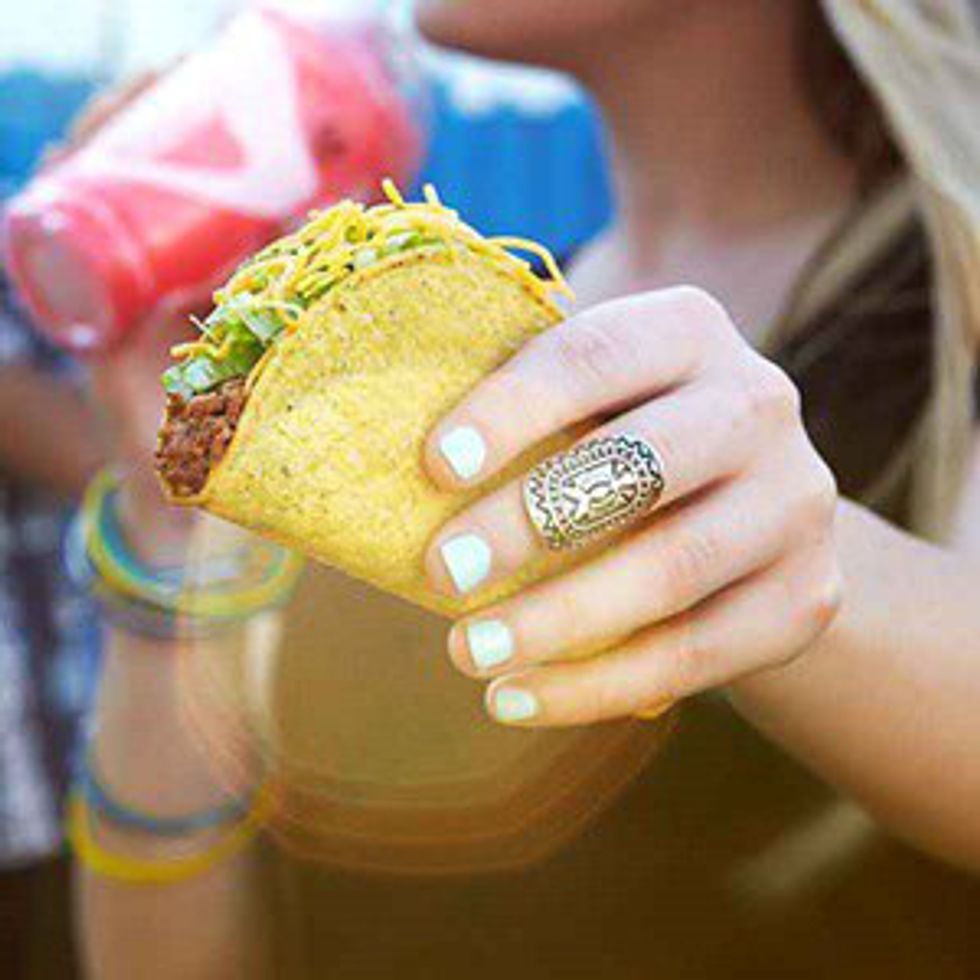 Do you really need an explanation for this one? No? Ok. Moving on.
9. Nachos Bell Grande
There are nachos. There are nachos supreme. Then there are nachos bell grande. This one's interesting because most of Taco Bell's items come wrapped in a tortilla or inside of a shell. I almost like to think of these nachos as deconstructed crunchy tacos. I never really started ordering these until one of my friends had me try his, and now I'll add them on every now and then. They tend to be a little messy, but then again, it's Taco Bell. These are solid to add to your order. Why? They're nachos.
There are so many more items on the Taco Bell menu that ranking them all would take me an eternity. Nevertheless, next time you go to Taco Bell and can't figure out what you want, consult my list. I'm positive it'll help make your Taco Bell experience just a little bit better. Live Mas.