Evil Kermit has taken over the internet but what is even scarier is how relatable he is. As you scroll through your timeline, nine out of 10 times one of these memes relates perfectly to your life. Whether the meme references procrastination, partying or planning your next text to your significant other, it all connects to you on a personal level.

As finals week is upon us, our inner Evil Kermit is getting louder in our head. We know we should be studying but our Evil Kermit is telling us to, "Watch another episode" "Go through your Insta timeline again" "Read that Facebook article."
So if the Evil Kermit in the back of your head telling you to procrastinate a little more is winning, here are 30, extremely relatable, Evil Kermit memes to scroll through.
1.

2.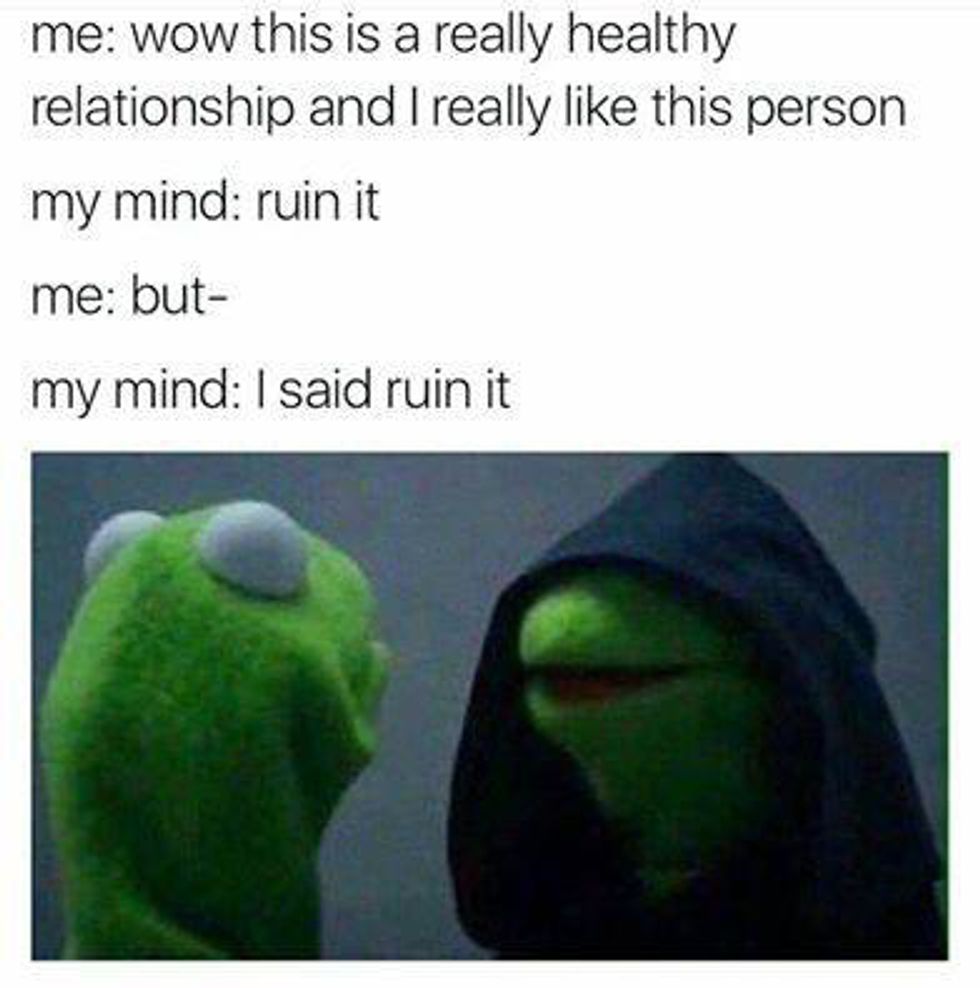 3.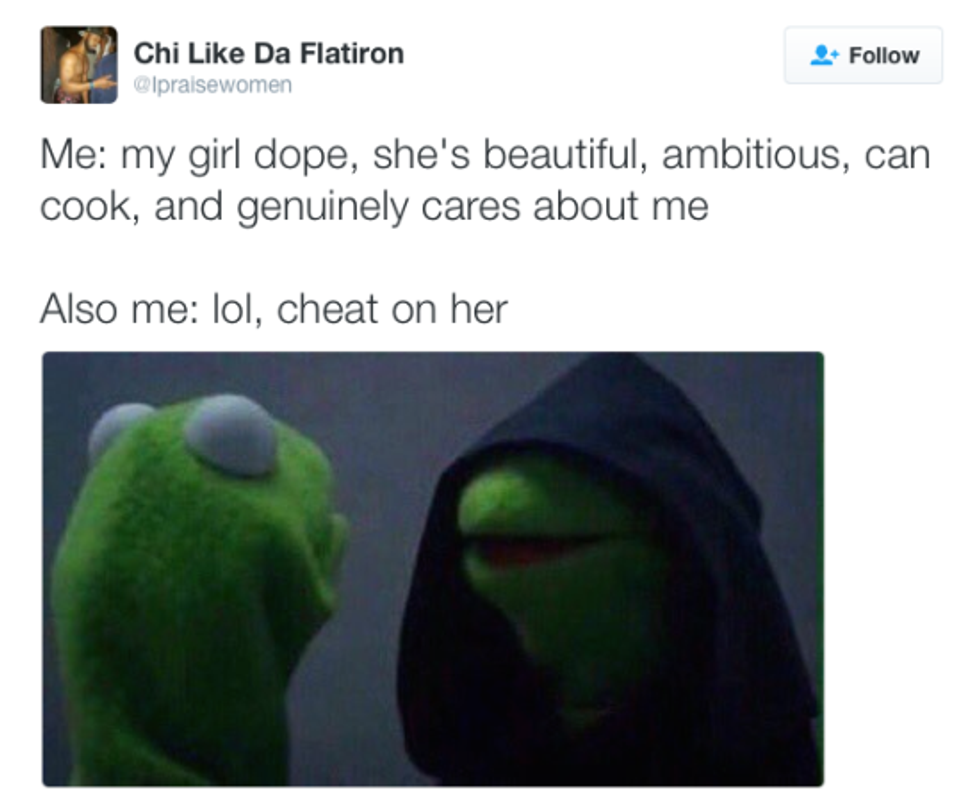 4.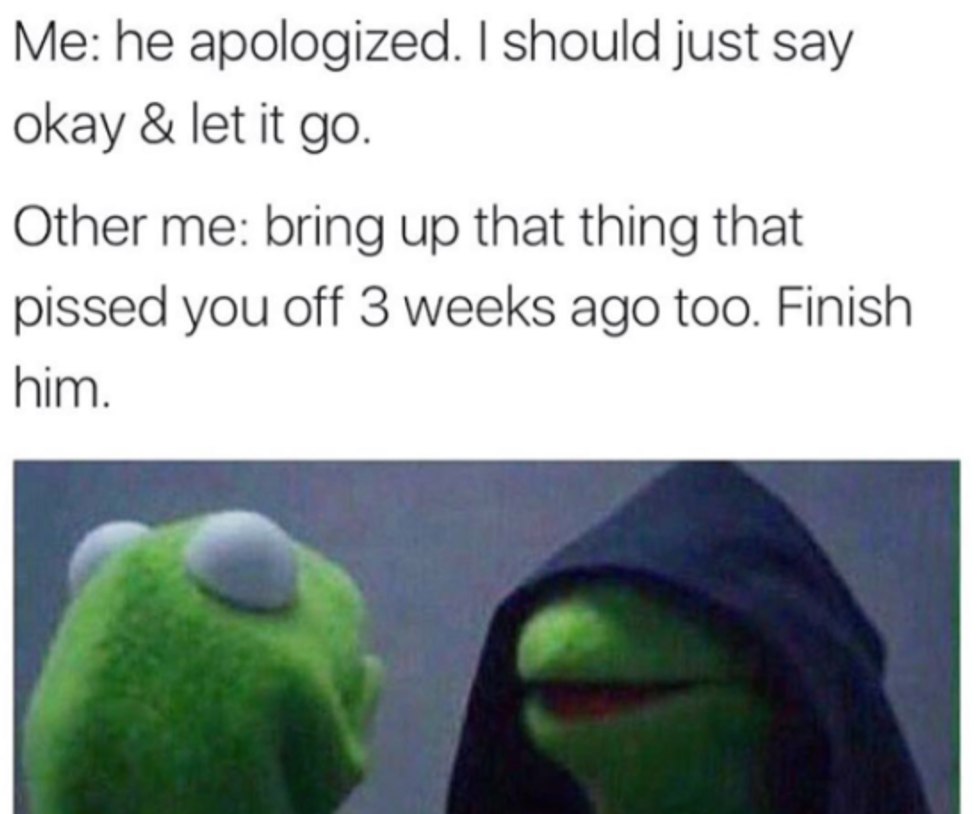 5.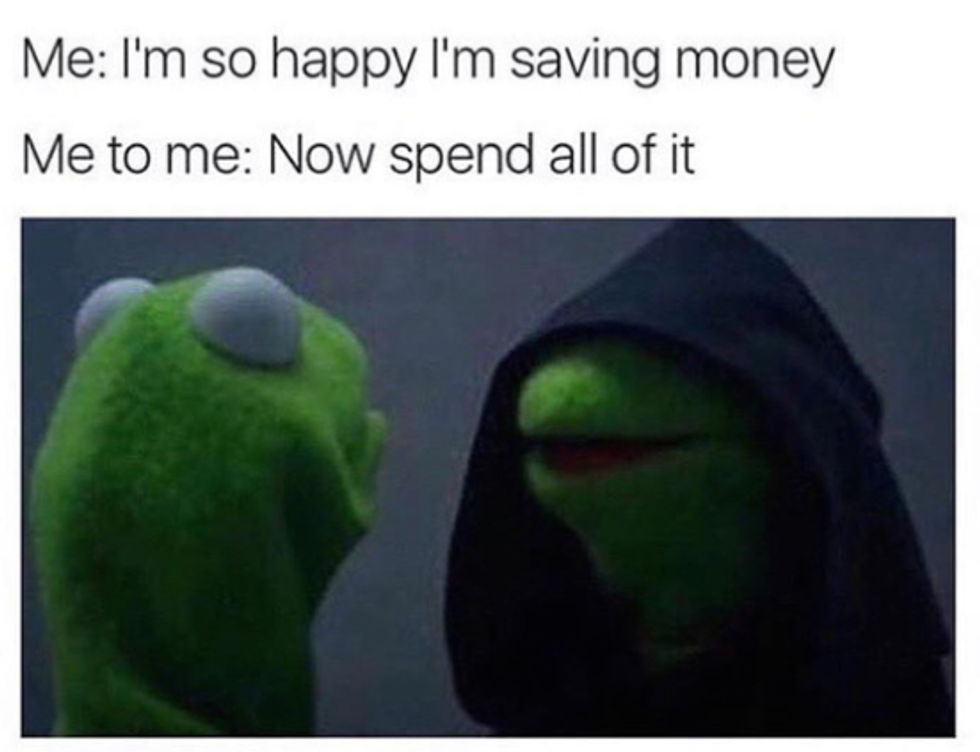 6.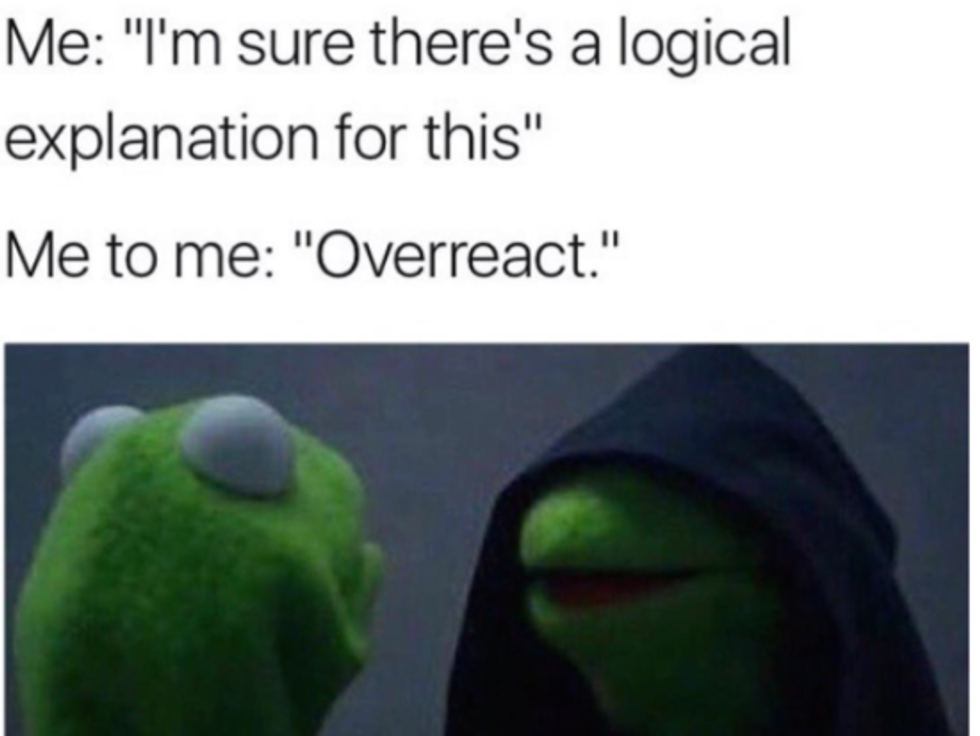 7.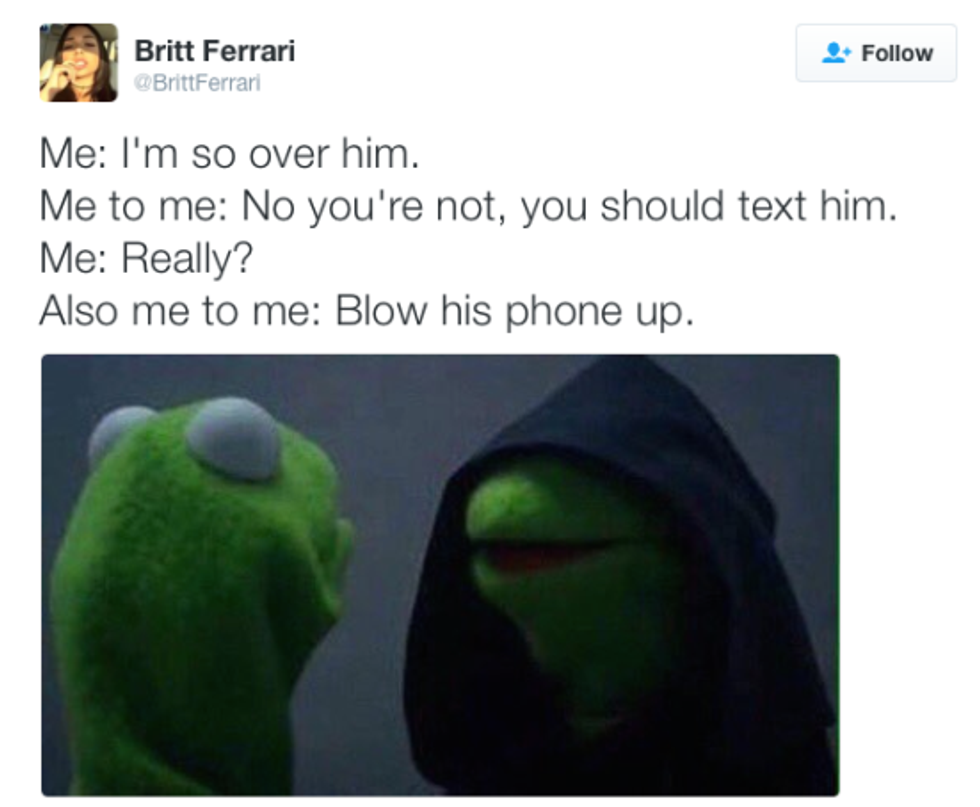 8.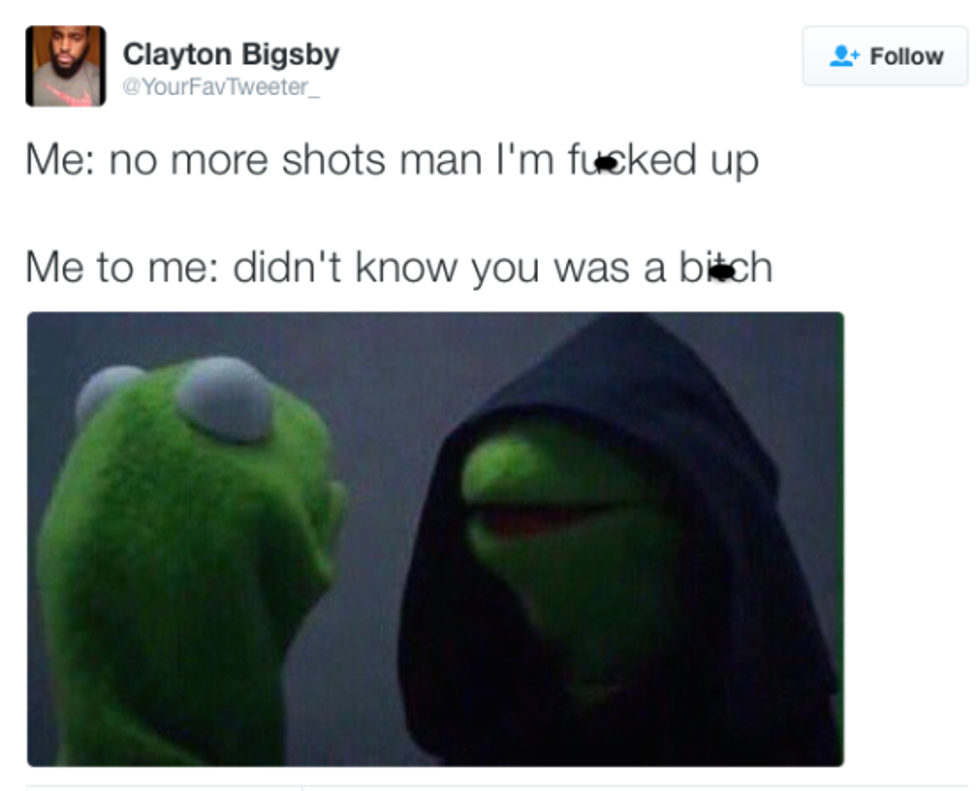 9.
10.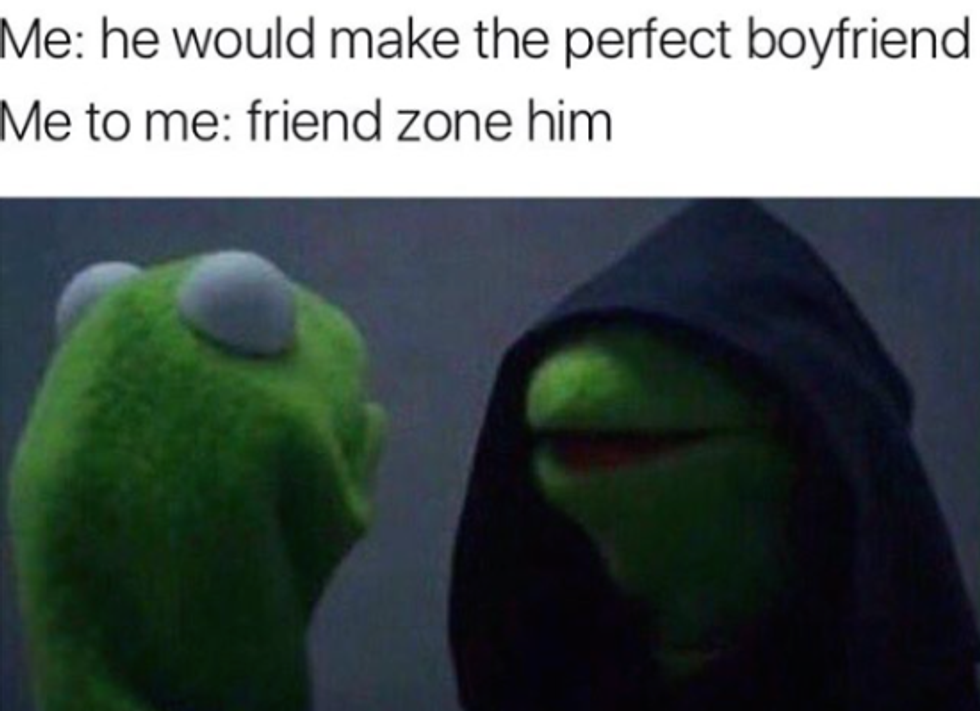 11.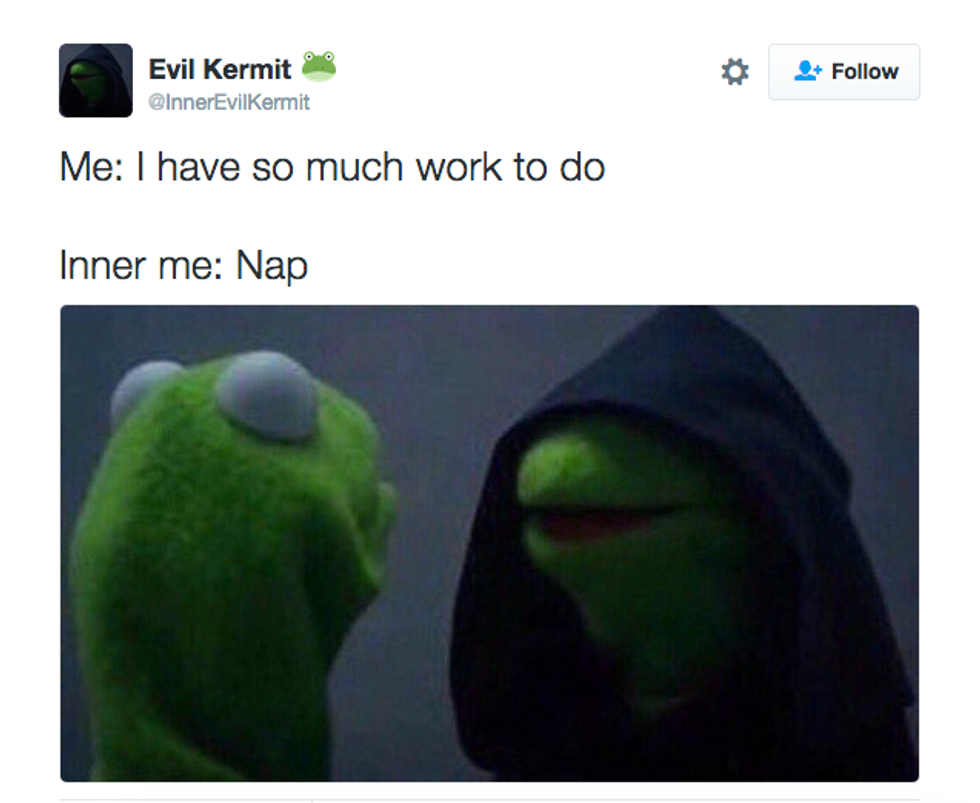 12.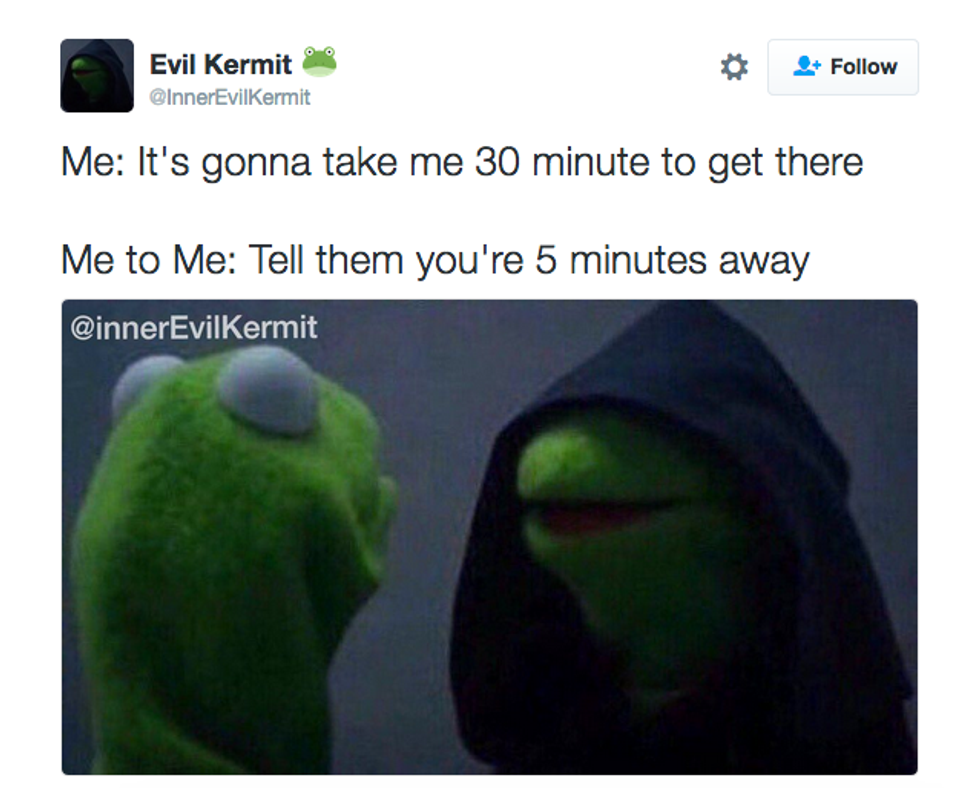 13.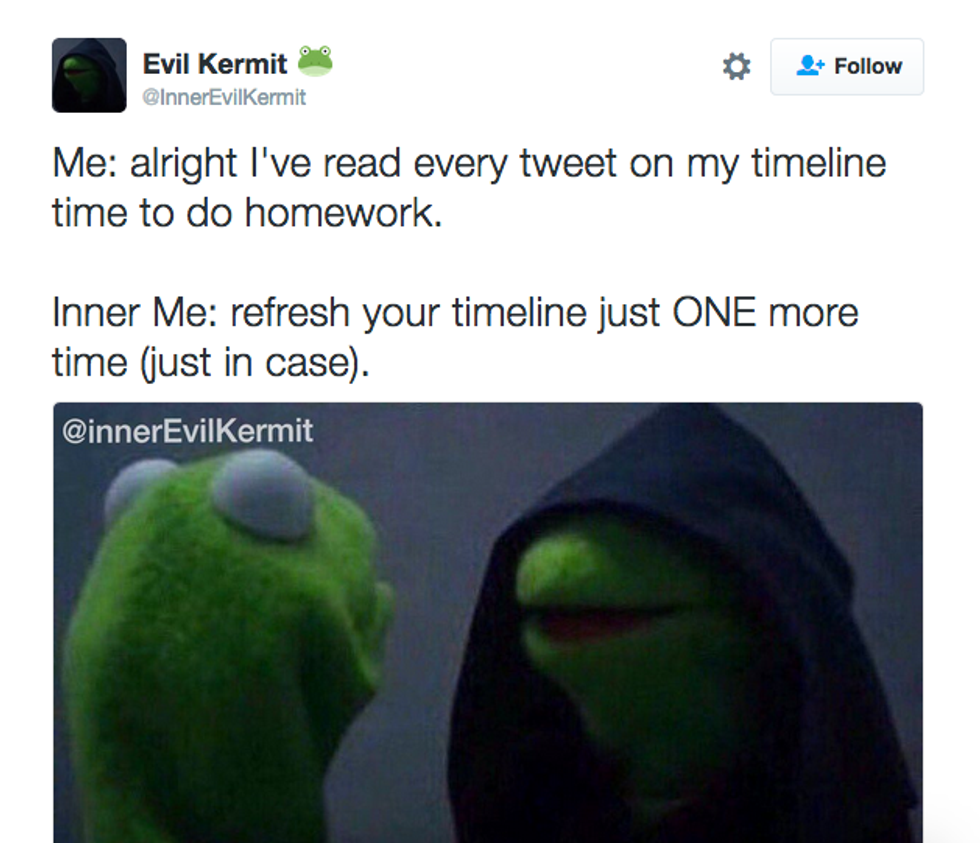 14.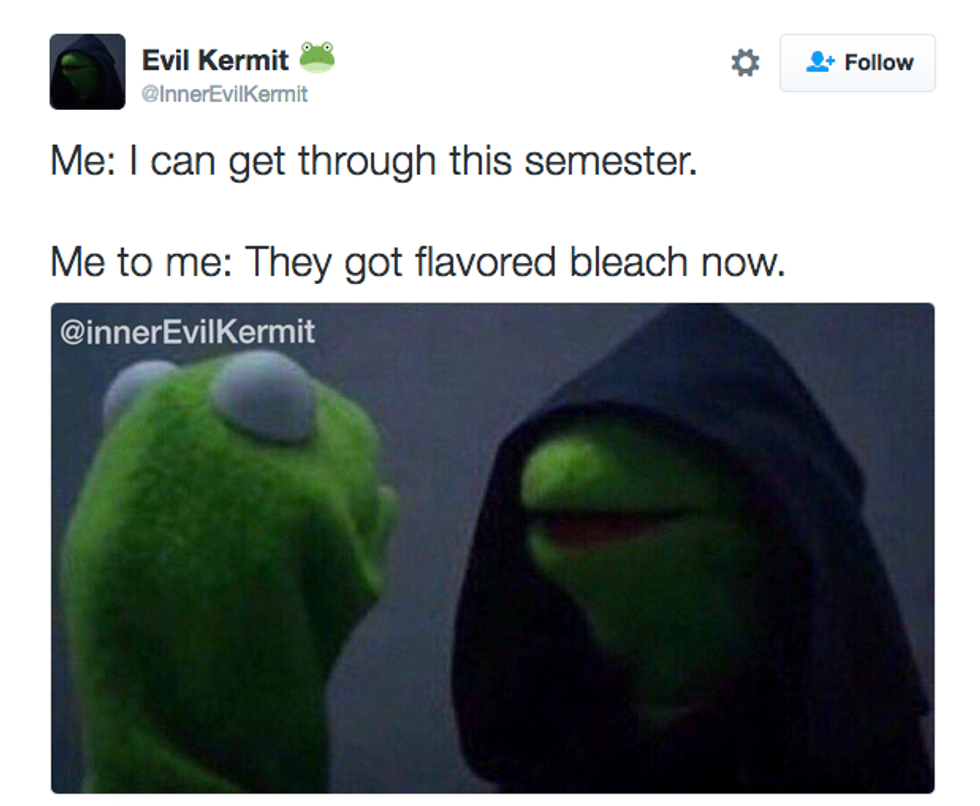 15.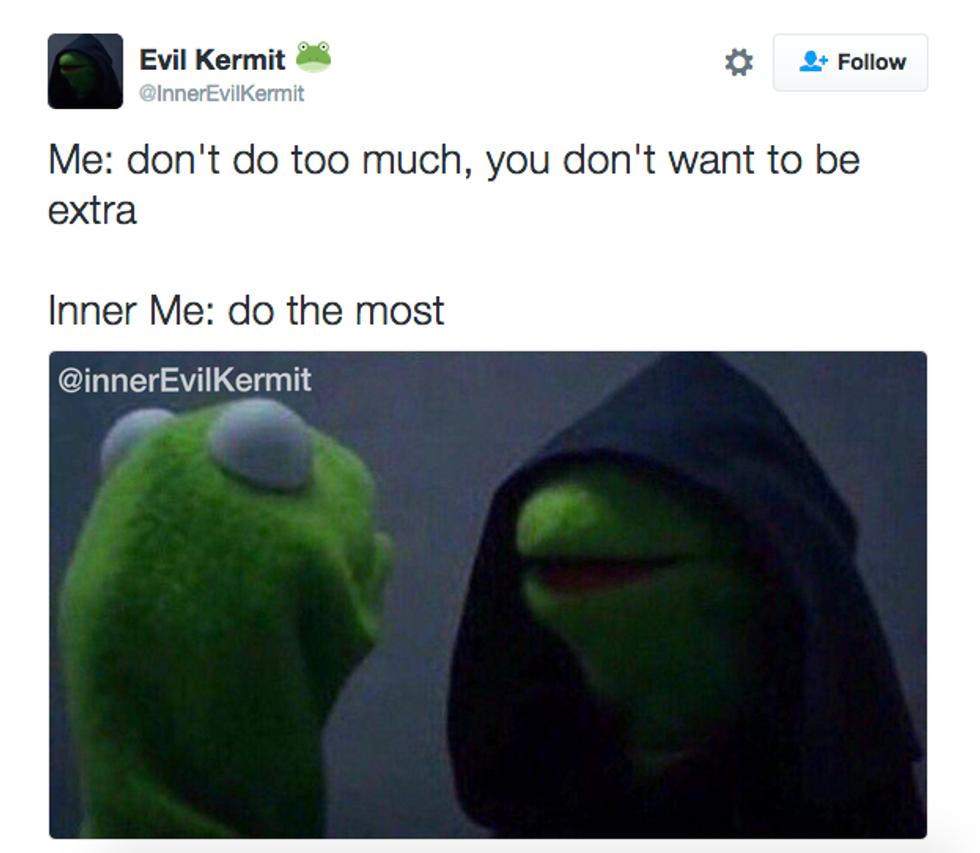 16.
17.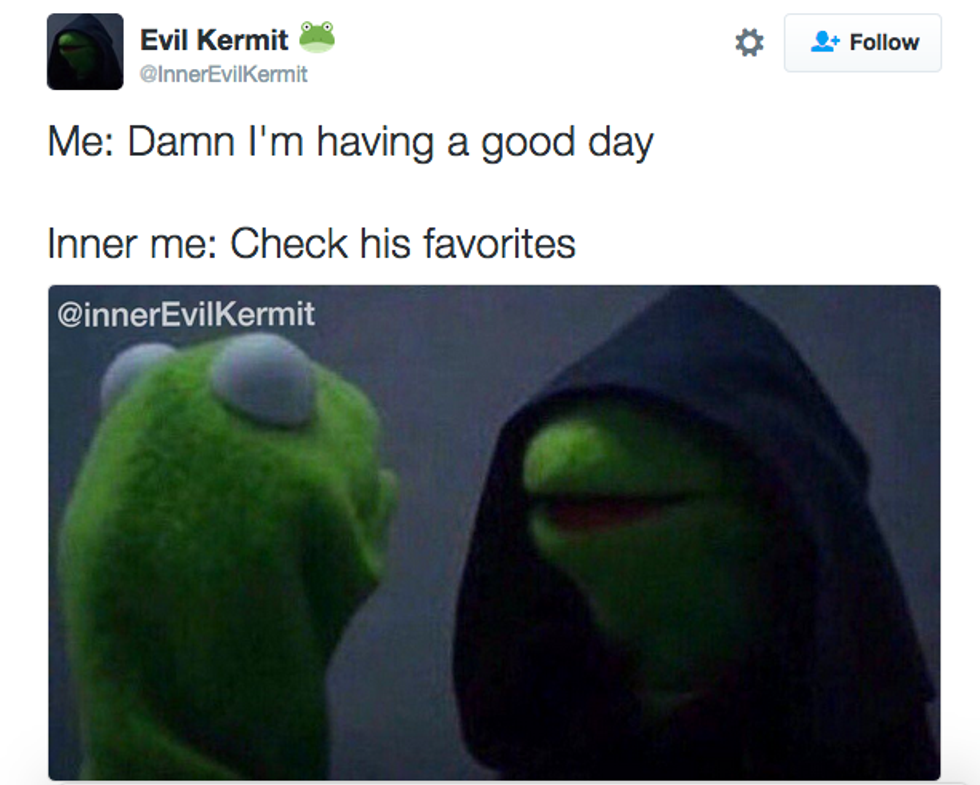 18.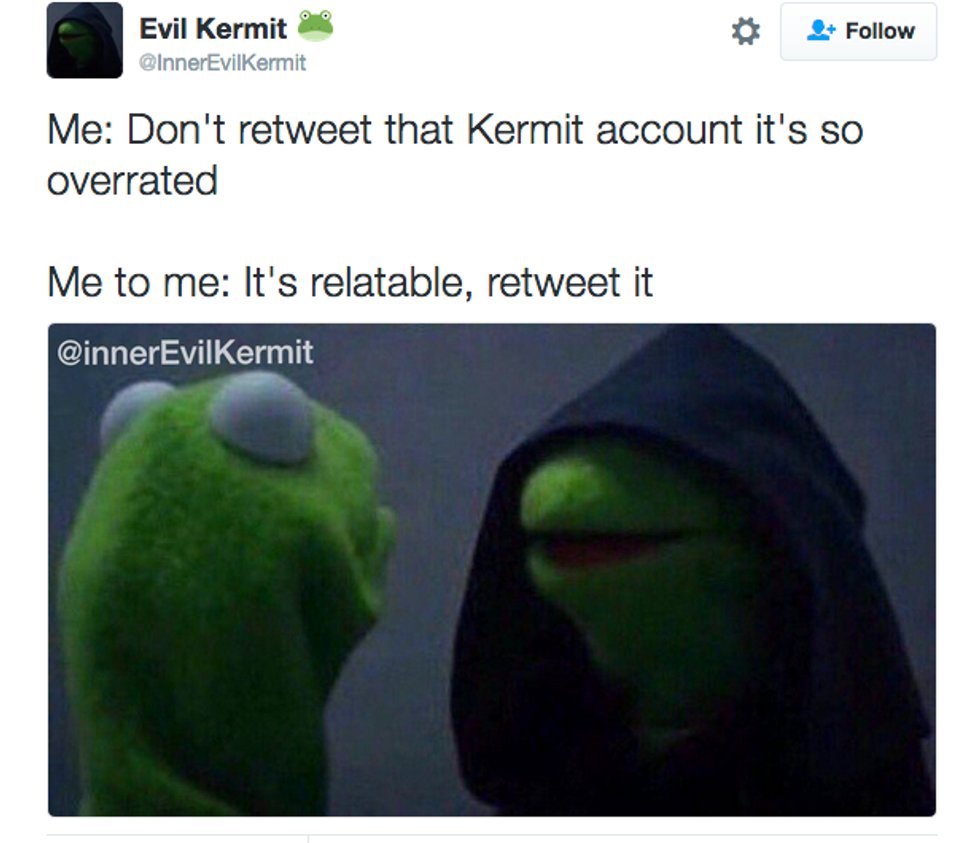 19.
20.
21.

22.
23.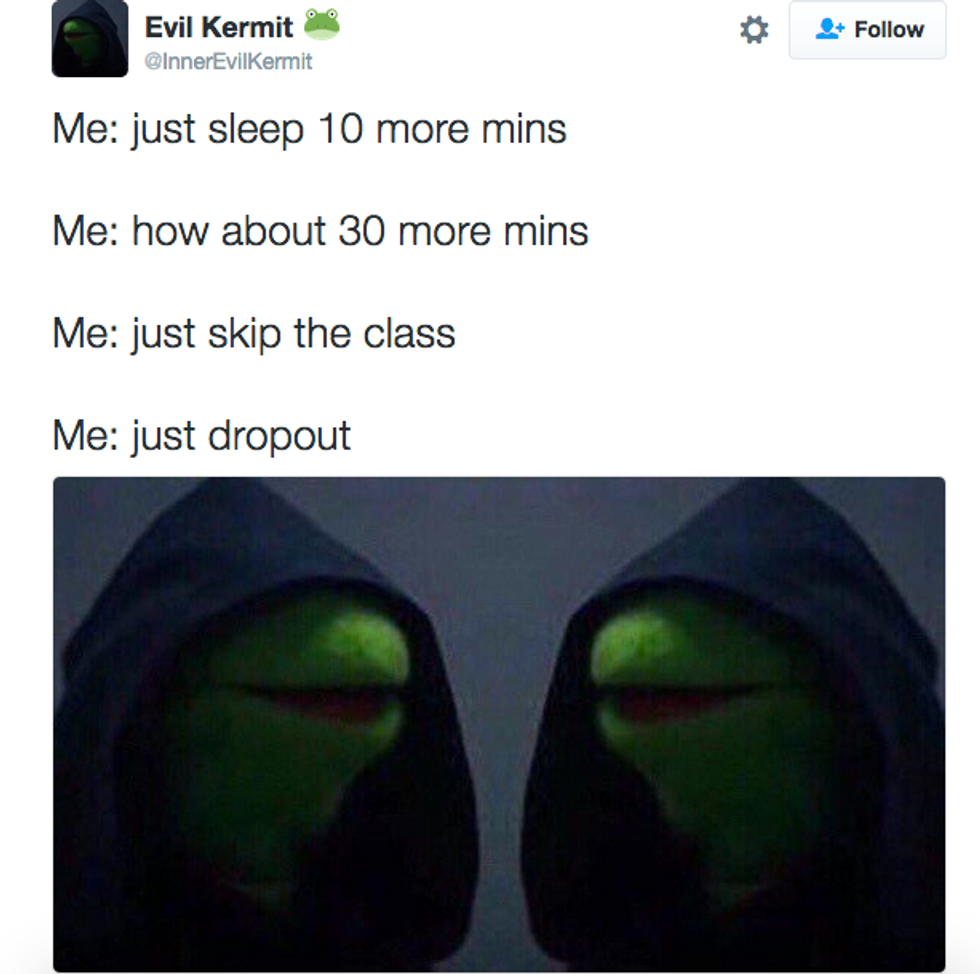 24.
25.
26.
27.
28.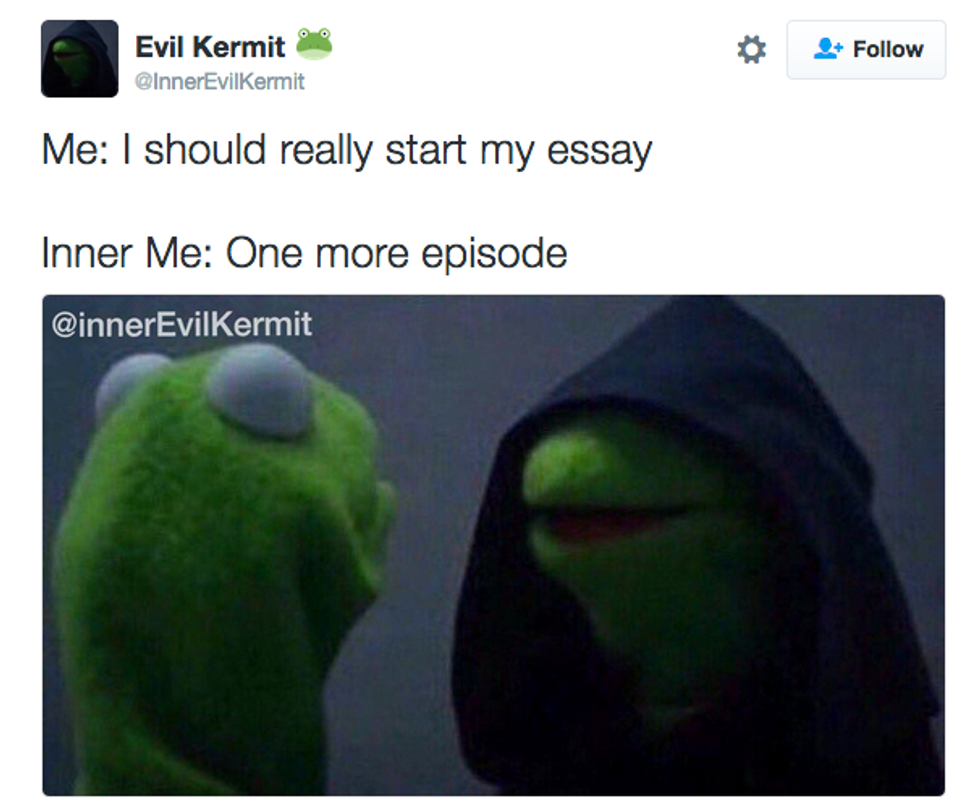 29.
30.