Who is Dua Lipa? You may know her song "New Rules," but there's so much more to her that will "Blow Your Mind."
1. Humble beginnings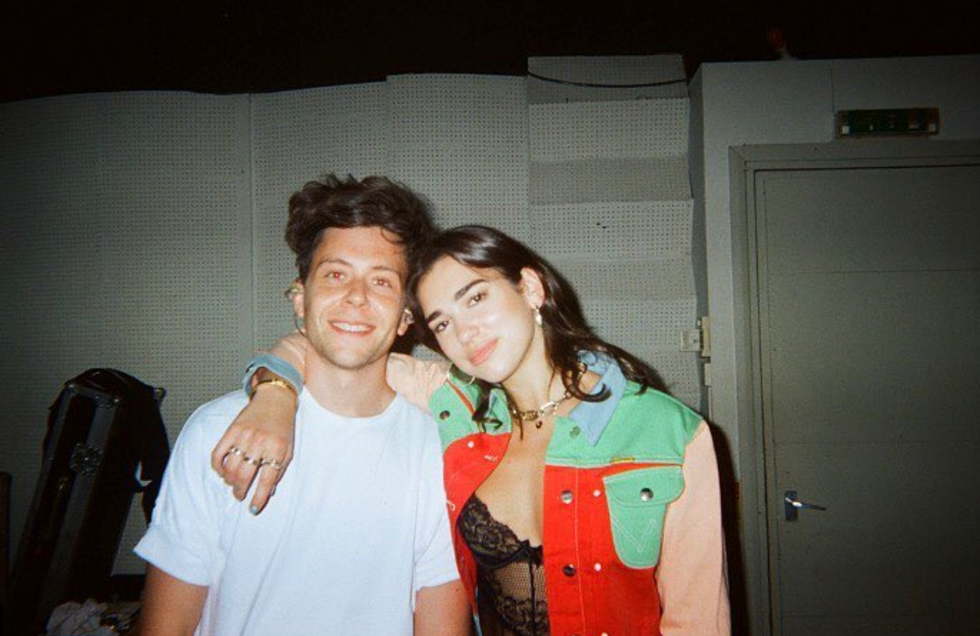 Like many modern artists, she began her career with YouTube covers. Although her original videos are no longer posted, more recent covers still are. Her renditions of Arctic Monkeys, Alessia Cara, the Weeknd, and Etta James will leave you breathless. In 2015, she was signed by Warner Music Group - the third largest record company in the world. What's most unique about her voice is its depth and bass tones combined with masterful control and classic London beats.
2. Music runs through her veins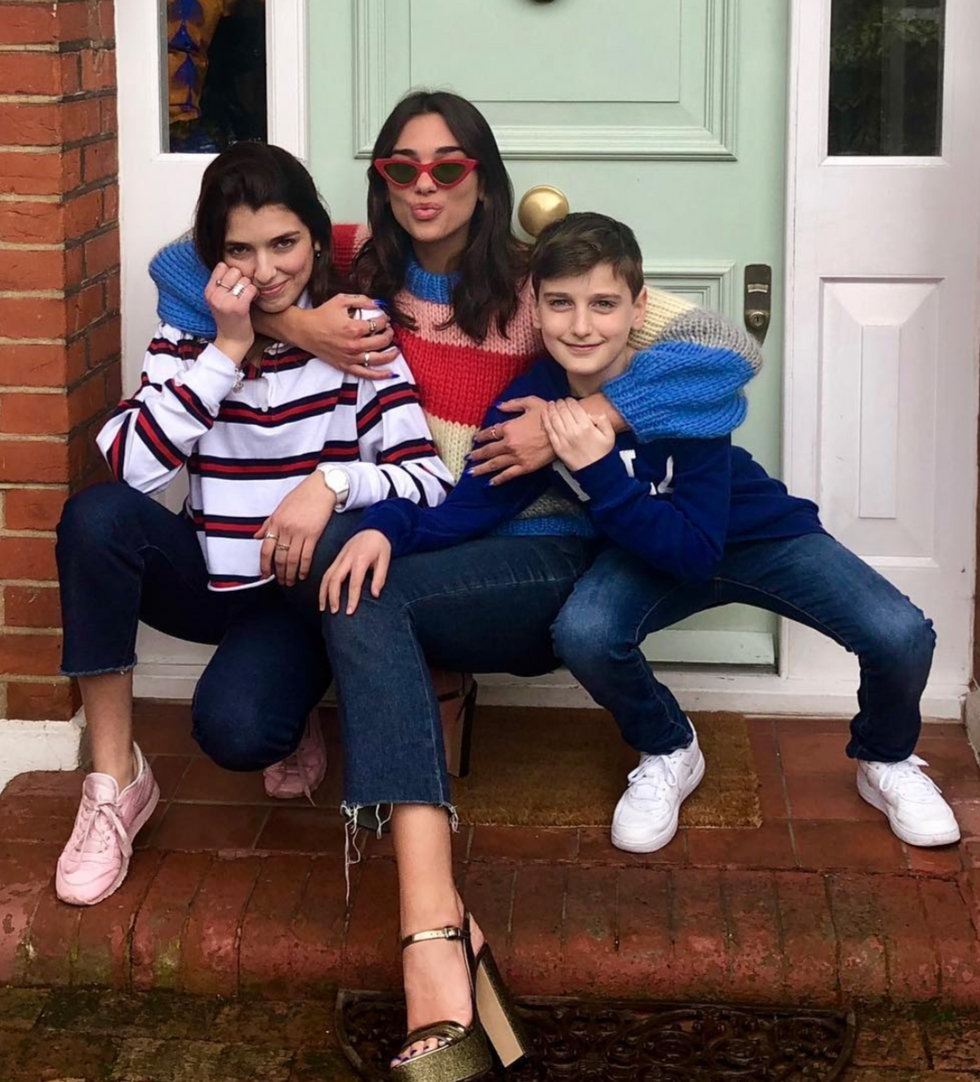 Firstly, Dua means "love" in Albanian. Born in London then moving to Kosovo at a young age, she said the name's meaning gave her grief in middle school but set her up for a career in the arts. Her father Dukagjin Lipa is a singer so she grew up listening to him. Not only did her father influence her path to the music industry, but she was already testing artistic waters by attending the Sylvia Young Theatre School part-time back in London. After two years of living in Kosovo, she moved back to London at 15 years old to pursue a singing career all on her own.

American pop, British rock, and hip-hop all had a part in Dua's journey as an artist when finding her sound. Ultimately, she had described her style as "dark pop", but her tracks envelop you in a feel-good aura that broke free from an underground club. "New Rules," however, changed her life. A simple song emerging from a hard breakup like a phoenix from flames, the track resonated with the world and connected Dua to her listeners on a level that fulfills music's mission.

3. She's a record-breaking breakout star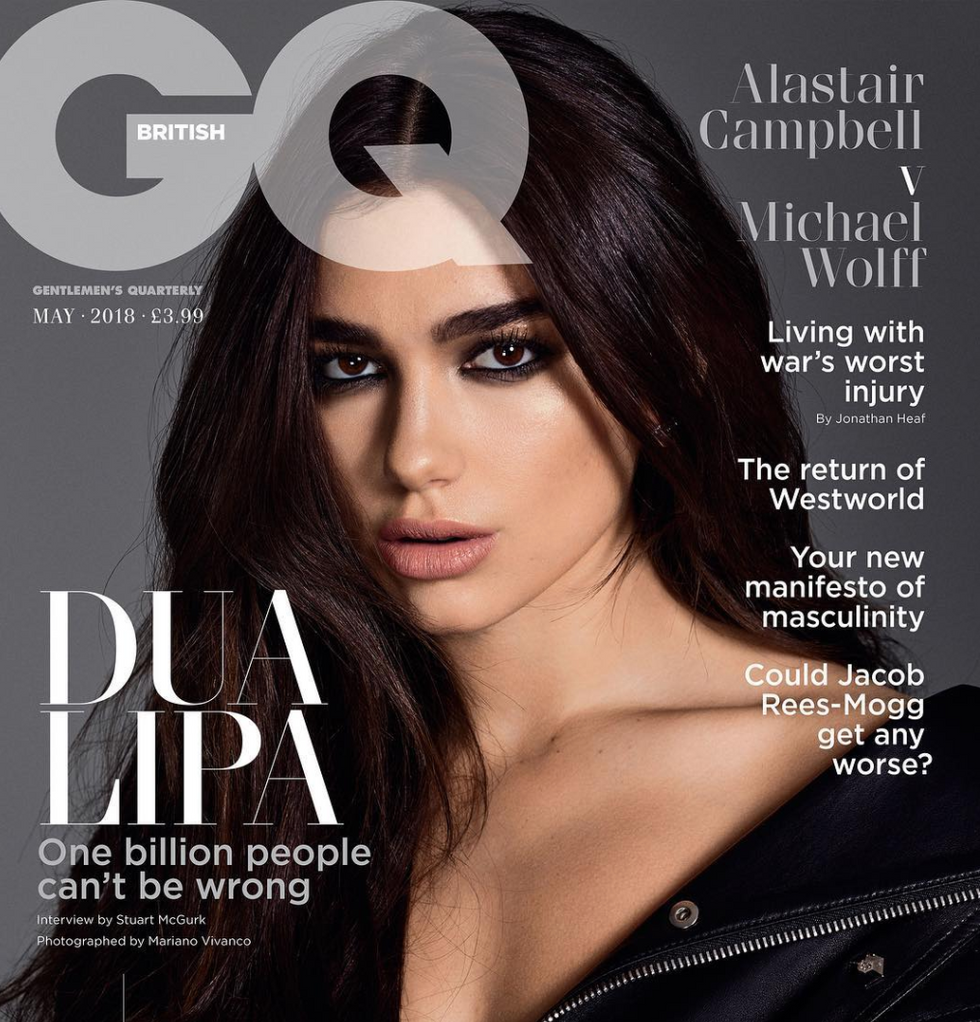 "Until now, no female artist has ever received five nominations in a single year."
- Mark Savage, BBC
At a mere 22 years, Dua Lipa has made
BRITs history
. With 5 nominations in her first year as a major artist, she is the only female to do so, have more nominations than any artist that year and walk away with two awards: British Female Solo Artist and British Breakthrough Act. She was Spotify UK's most-streamed artist in 2017 after the emergence of "New Rules" which already has
1.1 billion views
on YouTube.
The only other female artist to top UK charts was
Adele with "Hello"
back in 2015. Her other major hits "Be The One," "Blow Your Mind," "Hotter Than Hell," and "IDGAF" are topping charts all over the world. She's collaborated with
Miguel
,
Whethan
,
Calvin Harris
,
Sean Paul
,
Martin Garrix
, and
more
. Her self-titled album
Dua Lipa
delivers powerful songs perfect for any party, drive, or night in. Listened to in order, it exudes a journey of love and self-growth with sprinkles of empowerment in every beat.

4. What's next?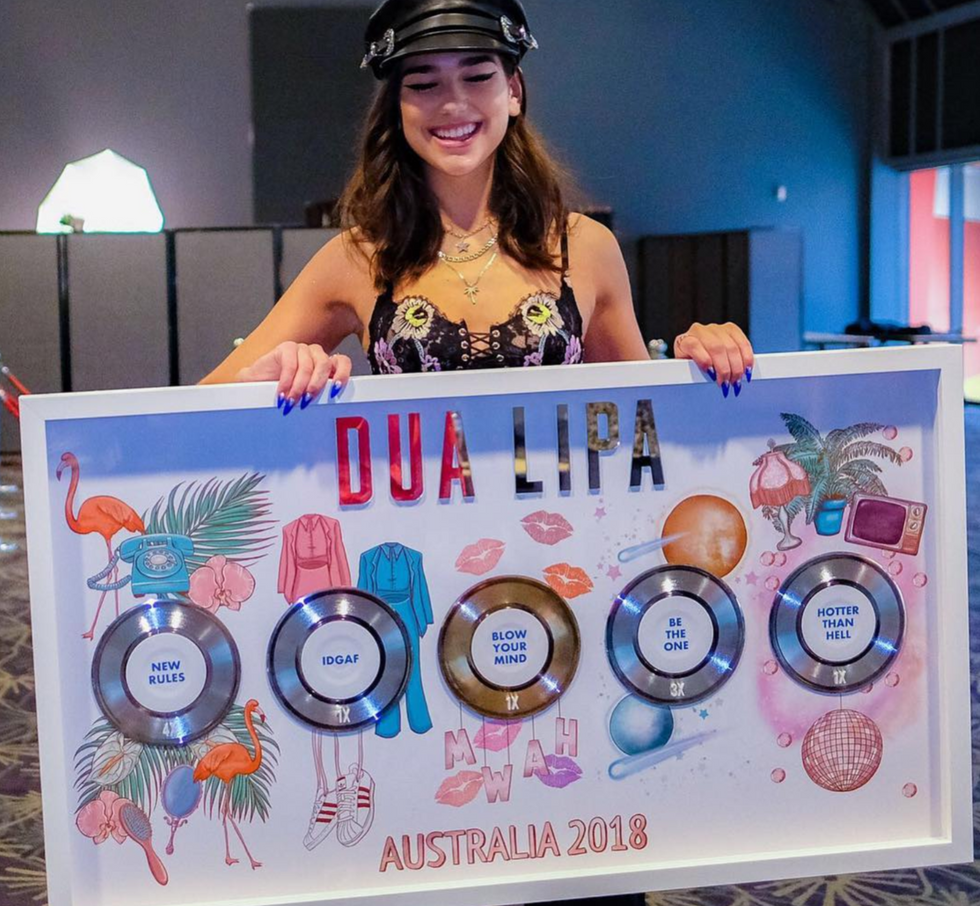 "Rising pop star [Dua Lipa] is a force, and the small stage amplifies her charisma, her tirelessness. She is a machine... but never robotic."
- Brian O'Flynn
Amidst her booming career as an international pop star, Dua Lipa finds a way to give back. In 2016, she and her father created the Sunny Hill Foundation to benefit the citizens of her ancestral Kosovo. She is an advocate for equality and female empowerment on which she elaborates in an interview with Radio New Zealand. She is asked about the Pop Industry's glass ceiling where female artists aren't breaking out in the same way male artists have in recent years.

Her nomination at the BRITs for Best British Album stood alone amongst male singers Ed Sheeran, J Hus, and Rag'n'Bone Man. Catch Dua on the covers of British GQ and V Magazine in May to see how Katy Perry's interview with our global phenom played out. After paying her dues by opening for Troye Sivan, Bruno Mars, and Coldplay, Dua has secured herself as a formidable force in the music industry.

She's appeared on SNL hosted by Natalie Portman and on Ellen as fashion-forward as ever. Kicking off her Self-Titled Tour in the UK, her back-to-back shows in Dublin showered her in five-star reviews. We can expect to see her second album not too long from now with the same punch as her existing discography. Let's be real though, if anyone can look this flawless climbing out of a moving car for a prime selfie, she can take all the time in the world.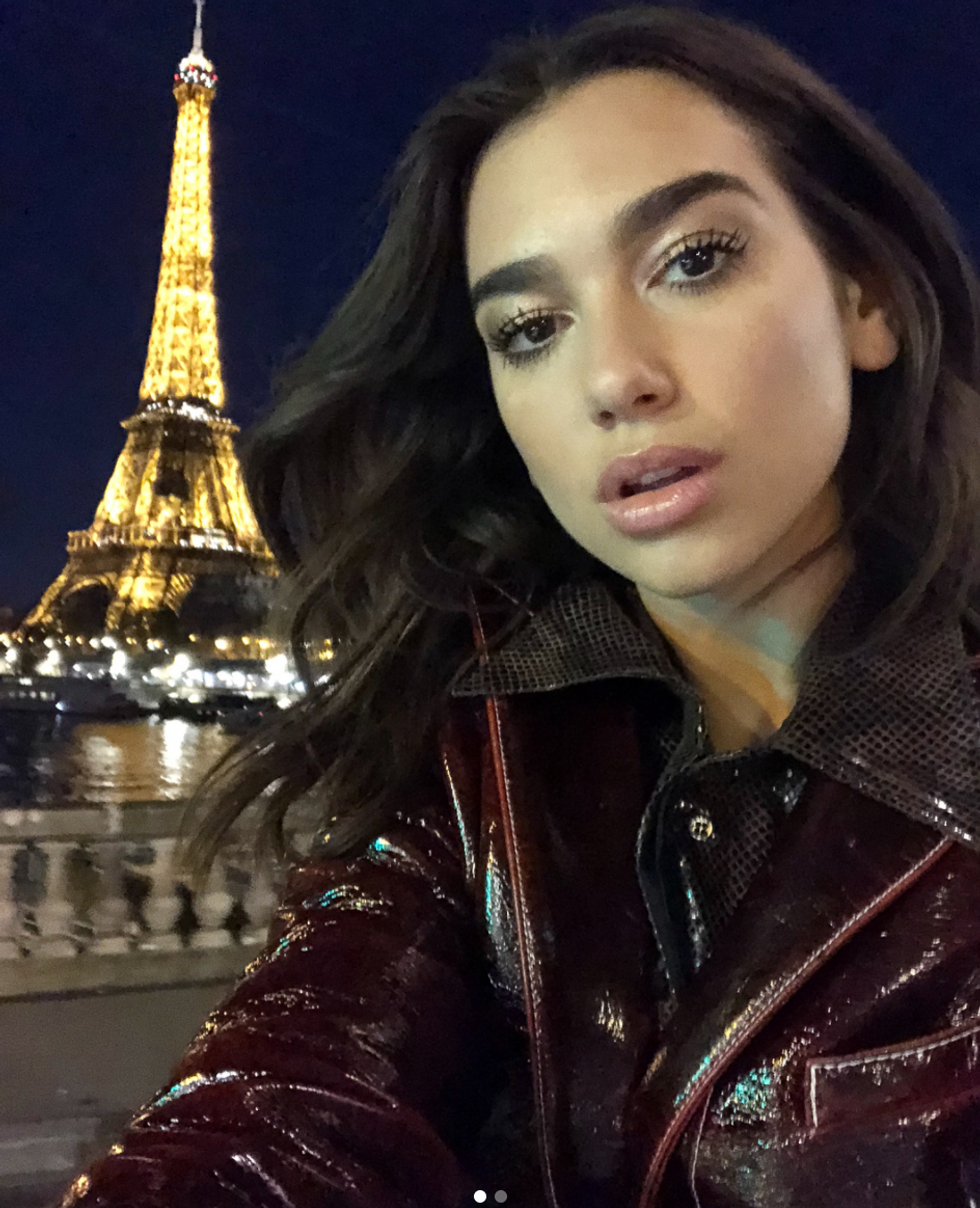 Check out tour dates here to see this talented Wonder Woman live!