You feel the warmth on your face, closing your eyes from the brightness as you lift your head skyward. We never really think about it, but that big circle in the sky is also one of the greatest power sources that we could ever dream of having… and it's nearly 100 million miles away from our home planet.
Solar energy has been around for over a century, with initial developments starting in the 1860s. People during this time were terrified that the amount of petroleum in the Earth was running low, and that we needed to think of other sources of power to allow all these machines we were building to run. The drive to find alternative sources depleted pretty severely during the early 20th century, however, when the availability and utility of coal and petroleum all of a sudden increased with other inventions. It's estimated that in 1974 there were only 6 homes in all of North America that were run by solar energy.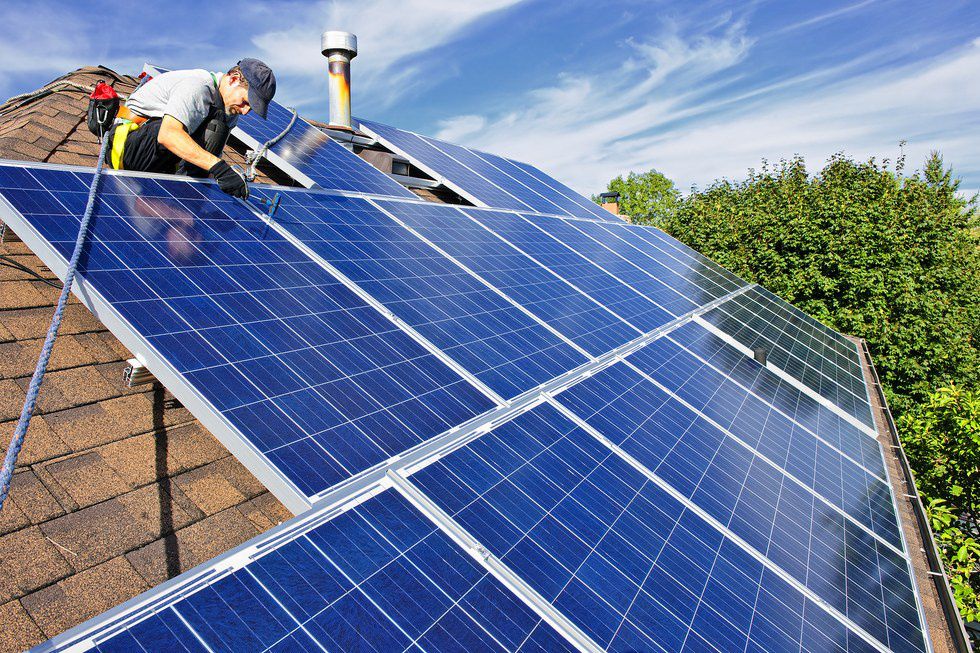 However, the 1979 energy crisis started to kick alternative energy ideas into the air again. Iran, who was once one of our main oil sources, was suddenly thrust into their own revolution, and the amount of petroleum rolling out of their land was cut back dramatically. This event, also known as the Oil Shock, struck people with the worry of natural resource concerns, and the option of solar-powered mechanics came back into orbit.
Today, the number of countries who use solar technology has grown significantly, and now includes countries such as Australia, Canada, India, Israel, South Africa, Thailand, and (of course) the United States. Projections have been made that the global PV (photovoltaics) capacity could reach to nearly 27% of the projected global electricity generation by 2050, and that one million homes in the US will have solar power by the end of this year. The cost to set up solar paneling is somewhat expensive, usually costing anywhere from $25,000 - $35,000, but many utility companies offer deals and incentives to try their system, and some could cover as much as 50% of the costs themselves. And, for many homes, adding solar paneling will bring your utility bill down to single digits, sometimes even averaging out to a negative value – in other words, the utility company is paying you to keep creating your own energy.
So, this all seems like a really cost-effective and environmentally friendly idea, but how exactly does it work?
[rebelmouse-proxy-image https://media.rbl.ms/image?u=%2Ffiles%2F2016%2F10%2F11%2F6361174826355339252066237100_How-Grid-Solar-power-Works.gif&ho=https%3A%2F%2Faz616578.vo.msecnd.net&s=227&h=105c16e55fdb8011b00df0530cff3c1a08182abab60f9e062ca84e71bf5813ca&size=980x&c=1429157233 crop_info="%7B%22image%22%3A%20%22https%3A//media.rbl.ms/image%3Fu%3D%252Ffiles%252F2016%252F10%252F11%252F6361174826355339252066237100_How-Grid-Solar-power-Works.gif%26ho%3Dhttps%253A%252F%252Faz616578.vo.msecnd.net%26s%3D227%26h%3D105c16e55fdb8011b00df0530cff3c1a08182abab60f9e062ca84e71bf5813ca%26size%3D980x%26c%3D1429157233%22%7D" expand=1]
To put it in easy terms, it's a four step process. To start, the sun shines onto the solar panels, creating direct current (DC) electricity. This electricity is then fed into a solar inverter that converts the DC energy into alternating current (AC) electricity. This is so you can actually use it in your home, since electricity in most homes runs on alternating current systems. The AC power you create in the solar inverter is used to power your appliances in your home, and any extra power that the sun is creating at that time is then pumped into the main power grid for, essentially, storage. The grid acts basically like a bank – any power you generate using your solar panels that you don't use right away is sent out, but when you need it, you can take out however much you need, just like a normal home does.
In our world full of increasing worries about global warming and carbon emissions, this is a method that can truly help to lighten our carbon footprint. If you live in an area where you get a lot of sunlight (such as Arizona or New Mexico, where you can get up to 7 hours of direct sunlight a day), this is a great way to use the energy that's already there (scorching your neck whenever you go outside) and convert it into electricity that can be used to power homes, businesses, and other machines.
They look cool, too. That's a bonus.