Need a study break? Need some study tunes? Read this epic list of epic scores for an epic study time.
THE CLASSICS
Let's hit these go-to albums right at the beginning, so we can move on the the really good stuff.
"Pirates of the Caribbean" - Klaus Badelt
"Lord of the Rings" - Howard Shore
"Titanic" - James Horner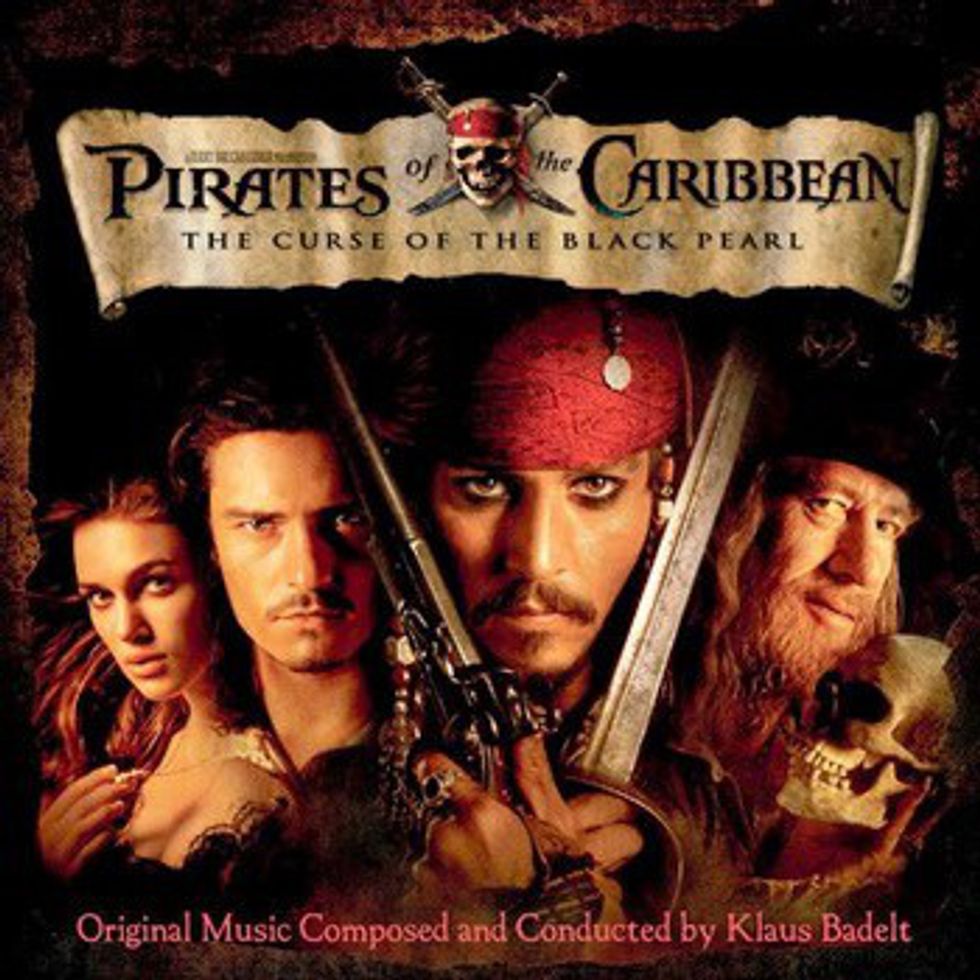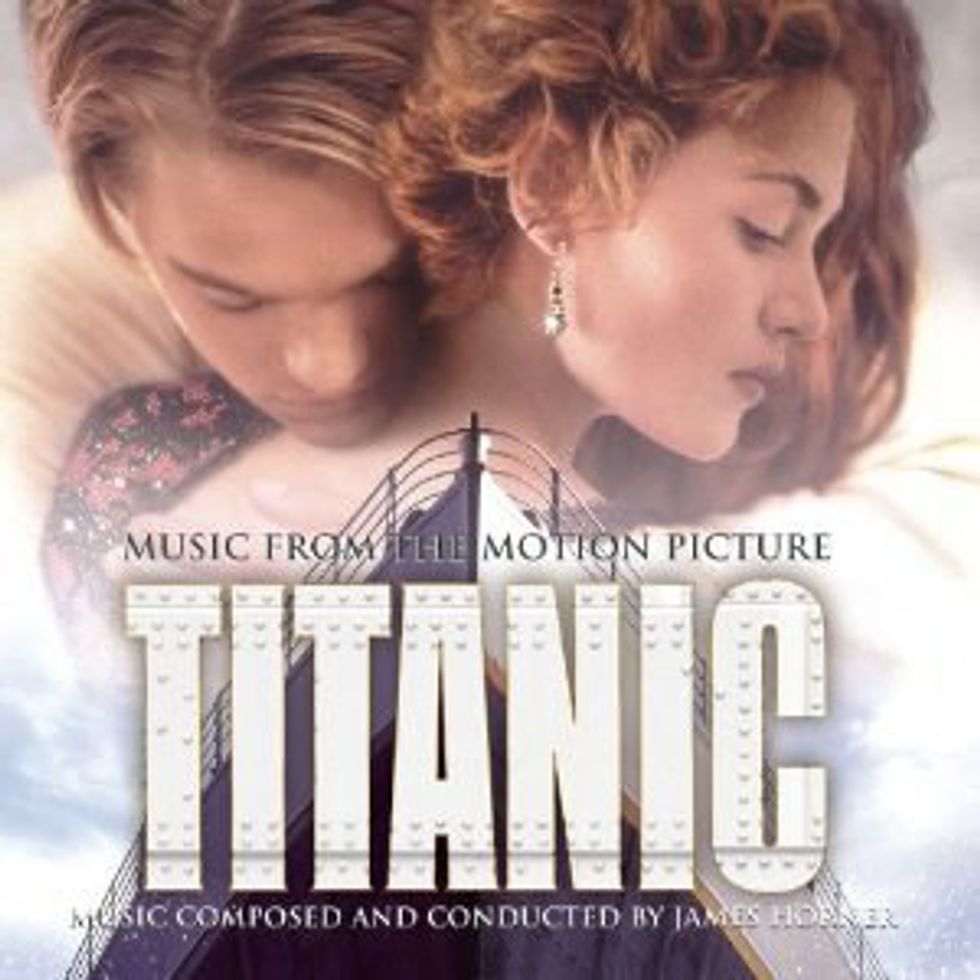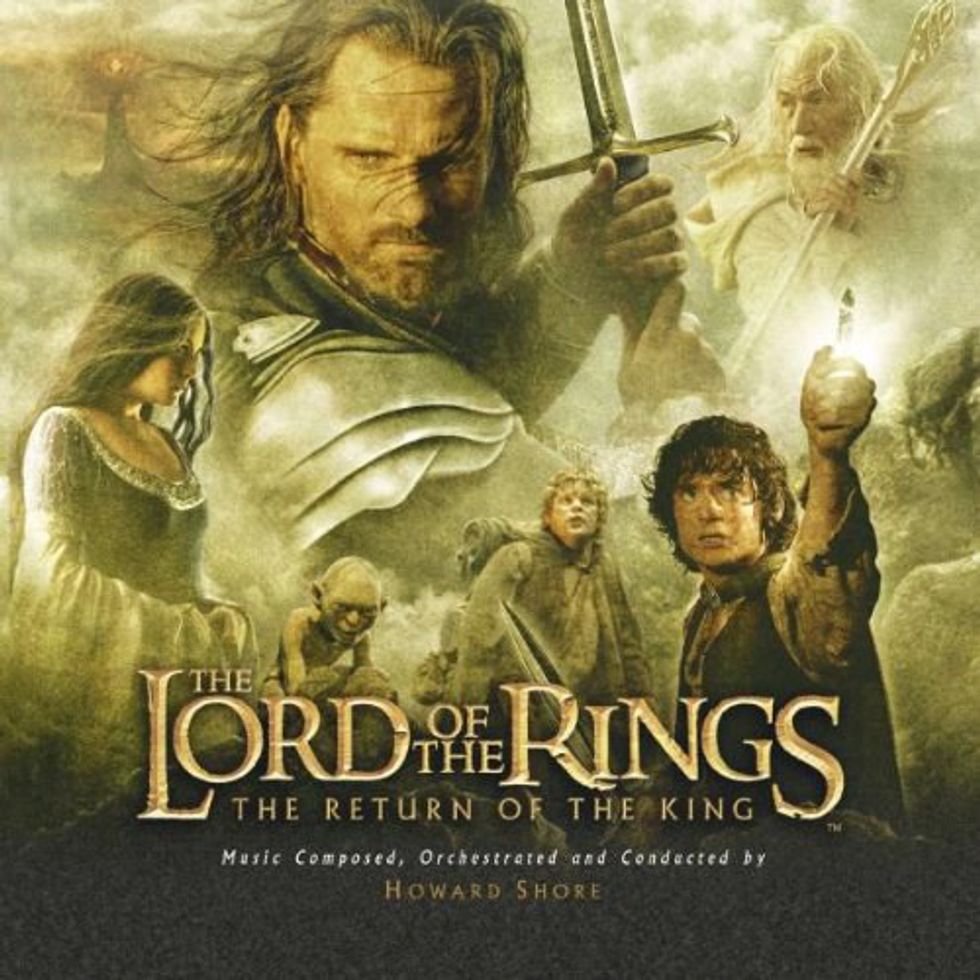 moving on to...
THE SWEEPING SCORES
"Harry Potter and the Half Blood Prince" - Nicholas Hooper

It's one of those albums you can breeze through for the whole hour, and it seems to be one continuous song. I love the constant pacing of the music, and the flow you get as it orchestrates your work!
The same can be said for any of the HP scores. This one I love in particular because of the fluidity between songs, and the simple fact that it's Harry freaking Potter.

"Two Steps From Hell" - Phoenix & Bergersen

You know the epic music you hear in movie trailers that isn't included in the soundtracks? That's these guys. Odds are you have heard many songs written by this American music production company, and never even realized it! Founded in 2006 by Thomas J. Bergersen and Nick Phoenix, Two Steps From Hell composes music for movie trailers and major blockbuster films such as Harry Potter, Pirates of the Caribbean, and X-Men.
I first discovered TSFH on Extreme Music. If you're looking for some seriously epic road trip music, study tunes, or shower vibes, this is the place to be. They have every kind of music you could ever want. From era, to genre, to tempo, to featured instrument; your advanced search options are endless!
My favorite albums are:

Invincible
Archangel
Colin Frake On Fire Mountain
"Catching Fire" - James Newton Howard

The World of Panem, specifically the music of Panem, is a fantastic modern adventure score which transports you into the "Hunger Games," and creates the feeling that you're right there with Katniss fighting against the Capital!

"The Hunger Games: Mocking Jay Pt. 1" - James Newton Howard

This obviously has the same themes from Catching Fire and the first film, but I always love the twists and slight changes they make in the sequel scores!

"The Hunger Games" Music From Panem

Okay, I'm a little obsessed with this series, but for good reason. For each album they have collaborated with different artists to create songs fitting for each district of Panem! This is a compilation album of various artists.



"The Lion, The Witch, and The Wardrobe" - Harry Gregson-Williams

This was one of the first soundtracks I bought on iTunes and downloaded onto my third generation iPod nano!! Woohoo for iTunes! (Back when all songs were $0.99, and some even 67 cents!) Not only does it hold a sentimental place in my heart, but it's a classic. So familiarize yo-self.

"Prince Caspian" - Harry Gregson-Williams

Nothing beats the original music of the first movie, but I still love the softer songs from this score, and how magical they make you feel!!


Ludovico Einaudi

I just discovered this guy about two weeks ago, and I have never loved a pianist as much as Ludovico Einaudi! I still need to listen to all of his albums, but the variety at which he composes is very refreshing to listen to.
My favorite albums are:
"Taranta Project"
"Portrait"



"Imitation Game" - Alexandre Desplat

It sweeps you off your feet into the world of World War II England.
Plus: Bennedict Cumberbatch. Need I say more?

"The Book Thief" - John Williams

Another story based during World War II, it seems as if there is a familiar sound to any score set in this time period.
We can't seem to get enough of it! An enchanting album, for sure.



ESPIONAGE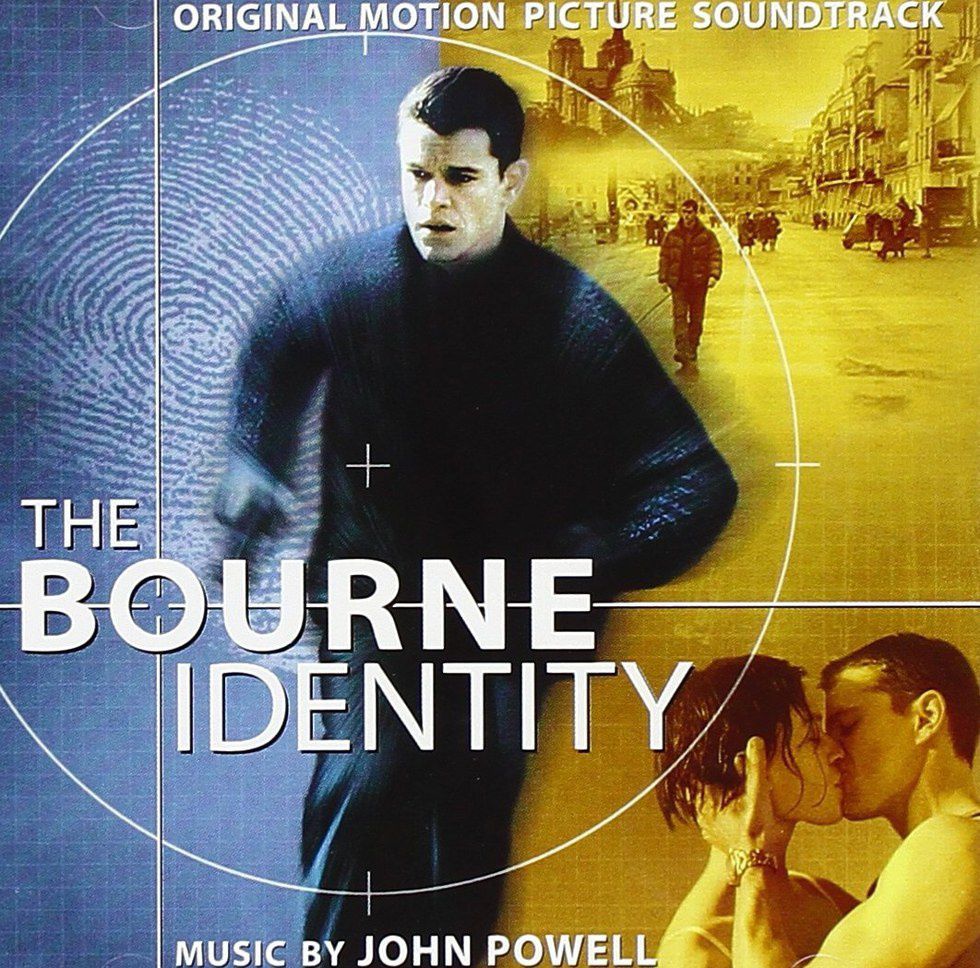 "The Bourne Identity" - John Powell
Listening to espionage scores are perhaps some of the best research music you can get. You feel like you're racing against the clock to figure out the mystery, or escape just in time before you're caught!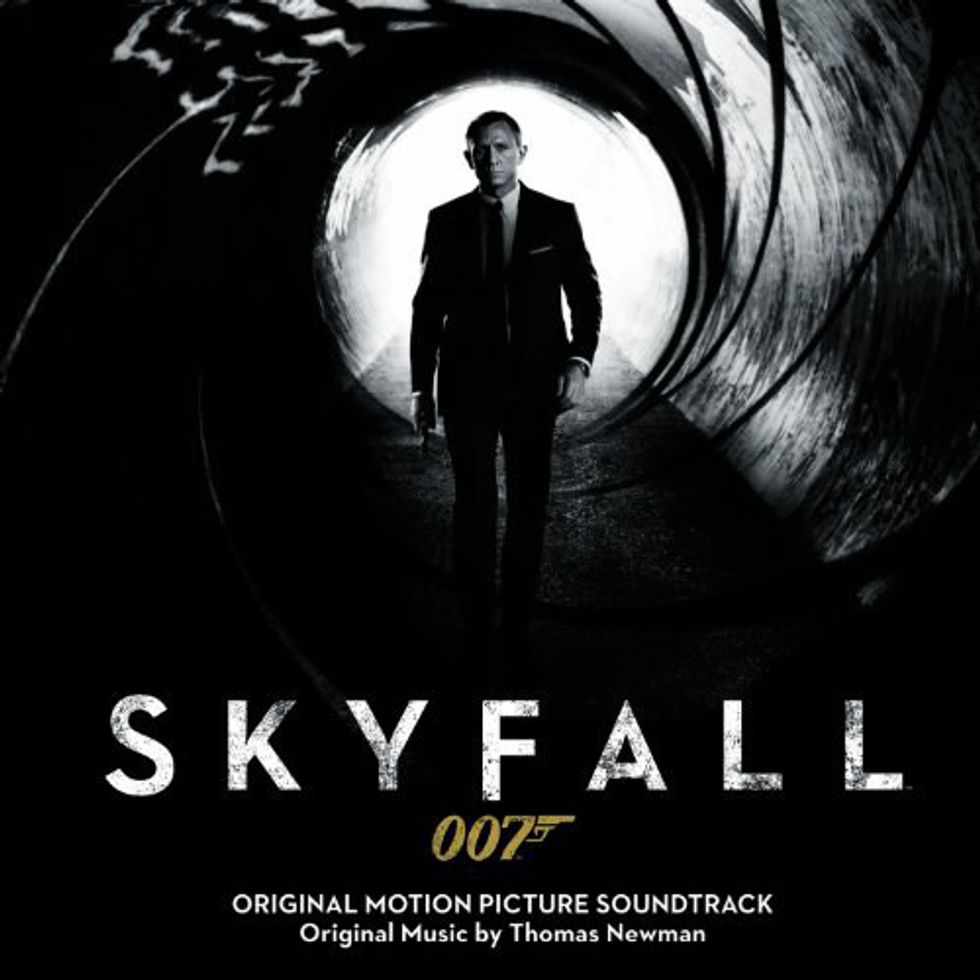 "Skyfall" - Thomas Newman
Newman steps outside of his normal sound to create the world of James Bond. Bourne and Bond. What could be better?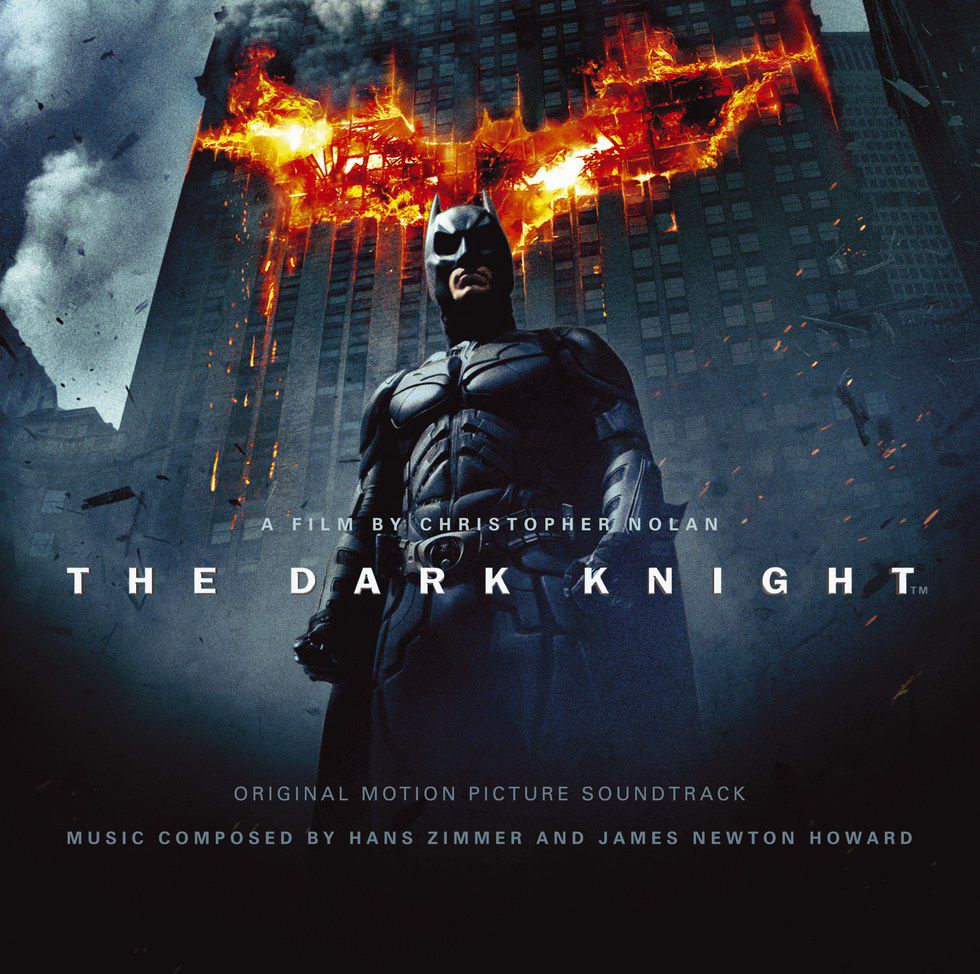 "The Dark Knight" - Hans Zimmer & James Newton Howard
Ah, two great composers come together to create the most epic Batman score of all. Who doesn't love some dark violins screeching in your earbuds late at night?
"The Legend of Zorro" - James Horner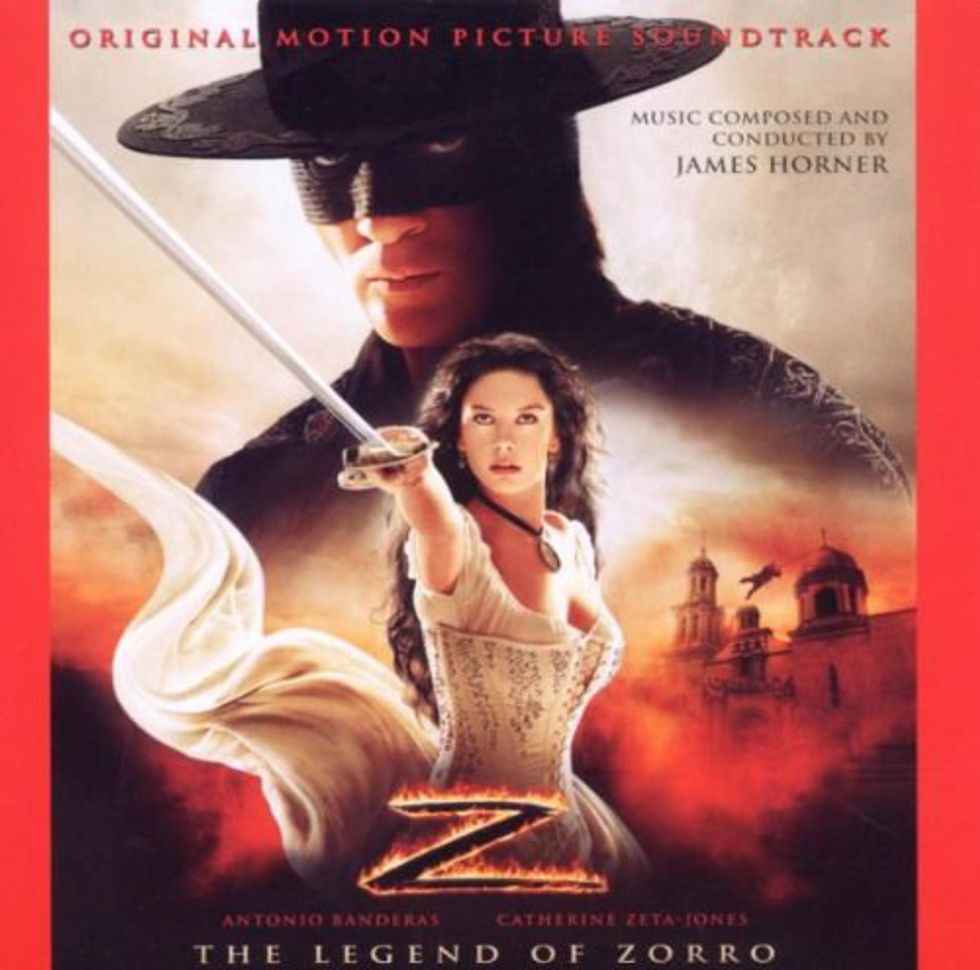 Not your typical spy sounding film, but Zorro definitely has some spicy and sexy adventure themes to keep you on your toes and wide awake!
THE SOUNDS OF PARIS
"Hugo" - Howard Shore

If you're not in the mood for lots of eerie and dark songs, Hugo is your perfect album for some light and perky sounds!
With a very French bounce to the tracks, you can almost imagine yourself in the Gare Montparnasse train station as it was in 1931.



Cirque du Soleil

A world famous French Canadian circus act. Their shows have been seen by millions of viewers. From permanent installments in Vegas, to world tours featuring the music of The Beatles and Michael Jackson, this talented group of performers only use the best music to accompany their acts.
These are my favorite albums from their shows over the years. From playful to intense, there is a variety for any mood of study you wish to satisfy.



THE QUIRKY & PECULIAR
"Lemony Snicket's: A Series of Unfortunate Events" - Thomas Newman

This composer definitely has a sound of his own, composing the soundtracks to Finding Nemo, Saving Mr. Banks, Skyfall, The Help, and The Judge, you know a Thomas Newman score when you hear it.
This is also a great wacky soundtrack to figure out those darned math problems to.

"Walter Mitty" - Theodore Shapiro

Feeling like a trip to Iceland, anyone?
These songs are as whimsical and changing as the story. While this typically is an album I play during plane flights and travels, I also enjoy this score for some good writing inspiration.

"Fantastic Mr. Fox" - Alexandre Desplat

Alexandre Desplat does it again! A cute score for a cute movie.

"The Grand Budapest Hotel" - Alexandre Desplat

This guy is everywhere, and so are Wes Anderson films! At least in my music library…
A truly whimsical hour of songs tinkering your imagination, and inspiring those boring outlines for English and Pub Comm class.





A CUP OF ENGLISH TEA
"Downton Abbey" - The Chamber Orchestra of London

You have to include your favorite television series in your playlist of epic study tracks, right? In my opinion, Downton Abbey produces at top quality for everything: story, cinema, costumes, characters, and music!
Not into early 20th century England? Find your favorite show's soundtrack, and stick it in your Spotify playlist!
"The King's Speech" - Alexandre Desplat

Also similar to Downton Abbey.
Alexandre Desplat is one of my favorite composers, so anything he scores I will like. Plus this film is one of my all time favorites.

"A Single Man" - Abel Korzeniowski & Shigeru Umebayashi

Ironically both films starring Colin Firth.
I absolutely love the featured instrument on this score: the violin.



"Pride and Prejudice" - Jean-Yves Thibaudet

Another one of my favorite movies of all time.
The piano is gorgeous on all the tracks, and the music is just so romantic!

"Jane Eyre" - Dario Marianelli, Jack Liebeck, Benjamin Wallfisch

Feeling melodramatic? Is it a rainy day, and you want to embrace the emotion of the moody sky, and trickling drops of rainwater? Put this album on (and Rainy Mood if you live in L.A. like me), and prepare to get emotional.
I definitely love the more haunting sounds, and classical feel of the romantic era with this score.



THE OUT OF THIS WORLD
EPIC BUILDS
"Star Wars" - John Williams

There's nothing like the "Main Title" blasting through your speakers at any hour of the day or night, invading neighboring dorm rooms, and fellow roommates' earbuds and souls. It simply cannot go unmentioned since John Williams is the man, along with this epic compilation of his greatest scores.

"Halo 3" - Martin O'Donnell & Michael Salvatori

I never played this game (ok maybe I did a little), but my brother and dad would blast the music throughout the house, so slowly-- it grew on me.



"Inception" - Hans Zimmer

No doubt "Time" is the obvious song everyone can attest to being a staple study motivator.

"Interstellar" - Hans Zimmer

OH, Hans. If you like space movies, this is the music for you. If you need some odd and quirky sounds while you're creating art, or researching for your random underwater basket weaving class, this will be your go-to album. Maybe not the latter option, but Hans Zimmer is your man for building epic suspense.

"Gravity" - Carl Robertson

Another favorite space score. While you may have been holding your breath the entire movie, the music provides the same suspense and build needed to finish that paper due in 2 hours at midnight. The final song is the best way you could possibly end your night.





THE TEAR-JERKERS
"The Passion of the Christ" - John Debney

I personally love any haunting and eerie melody. This score provides that mood to perfection.

"Schindler's List" - John Williams

Well, this is under the tear-jerker category, and I will admit to a tear or five falling while listening to this beautiful score.
Beautiful music for a beautiful story.

"Prince of Egypt" - Stephen Schwartz, Hans Zimmer

You have to include one musical in your study playlist to practice your Tony Award for, am I right?

"Memoirs of a Geisha" - John Williams


I will be 100 percent honest, I have not seen this movie. But the music is enough to know that it's worth watching! Also...

John Williams is the man.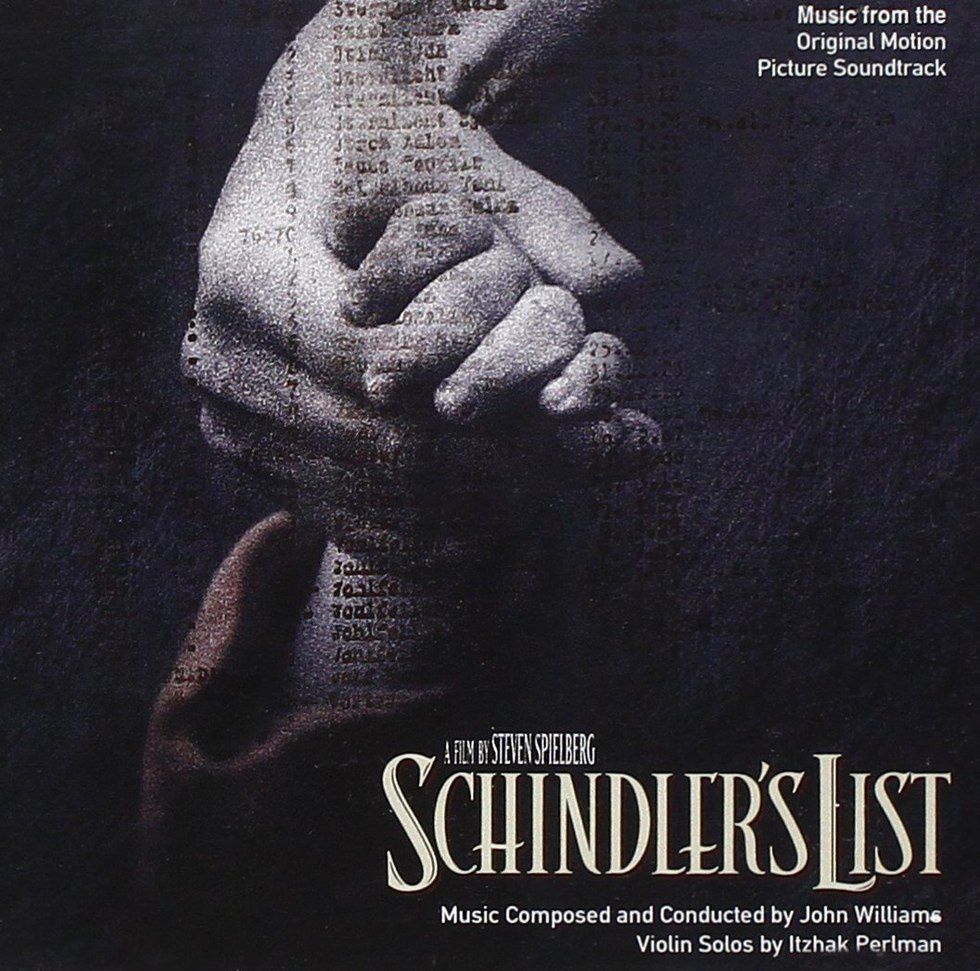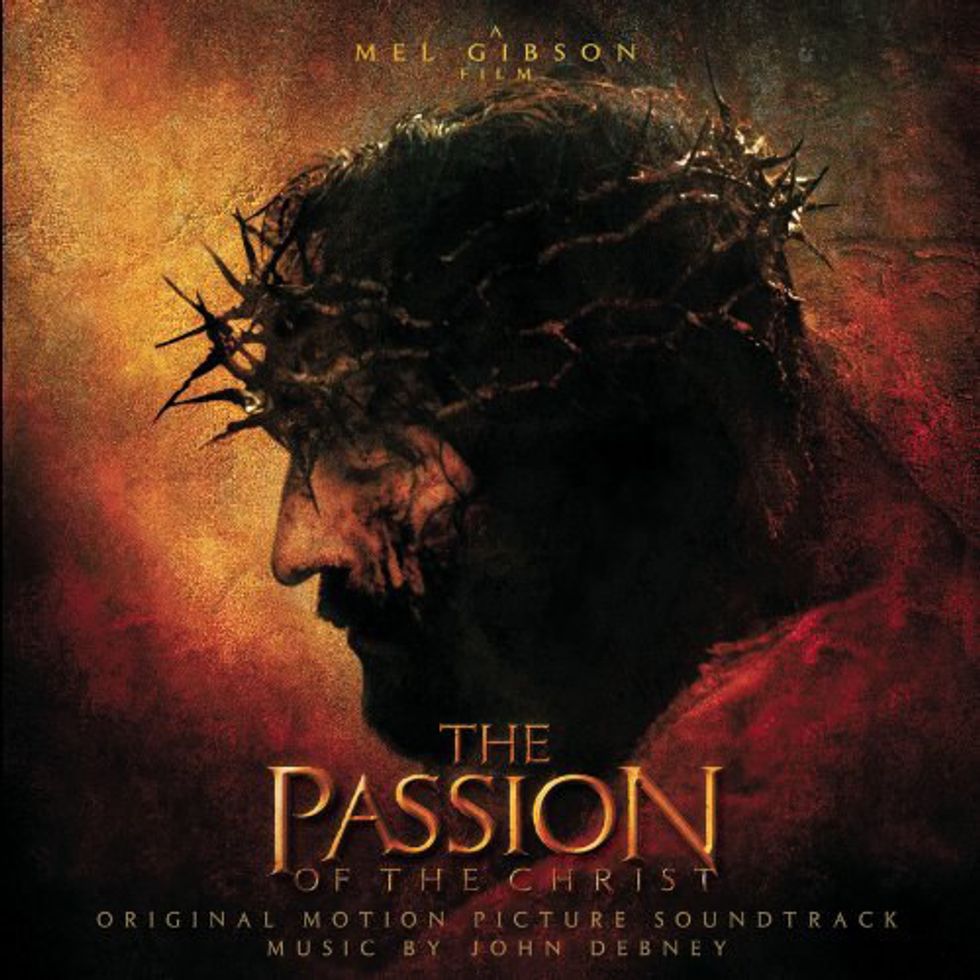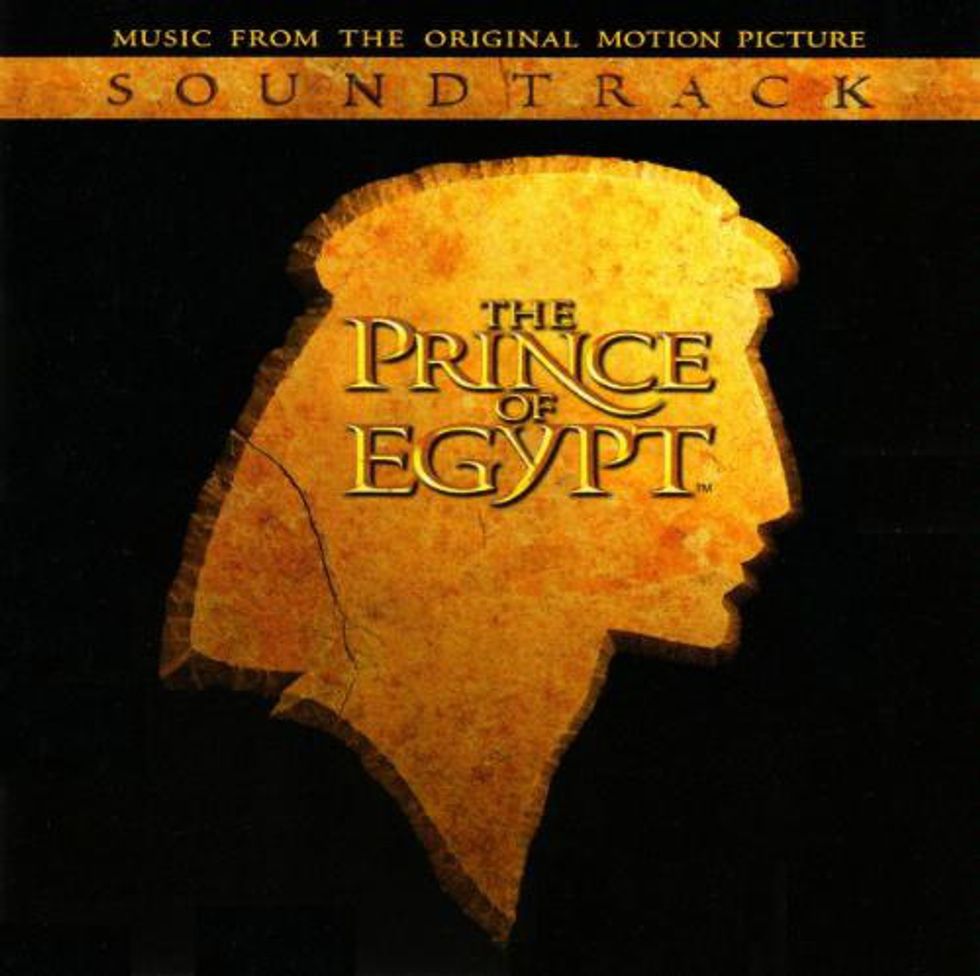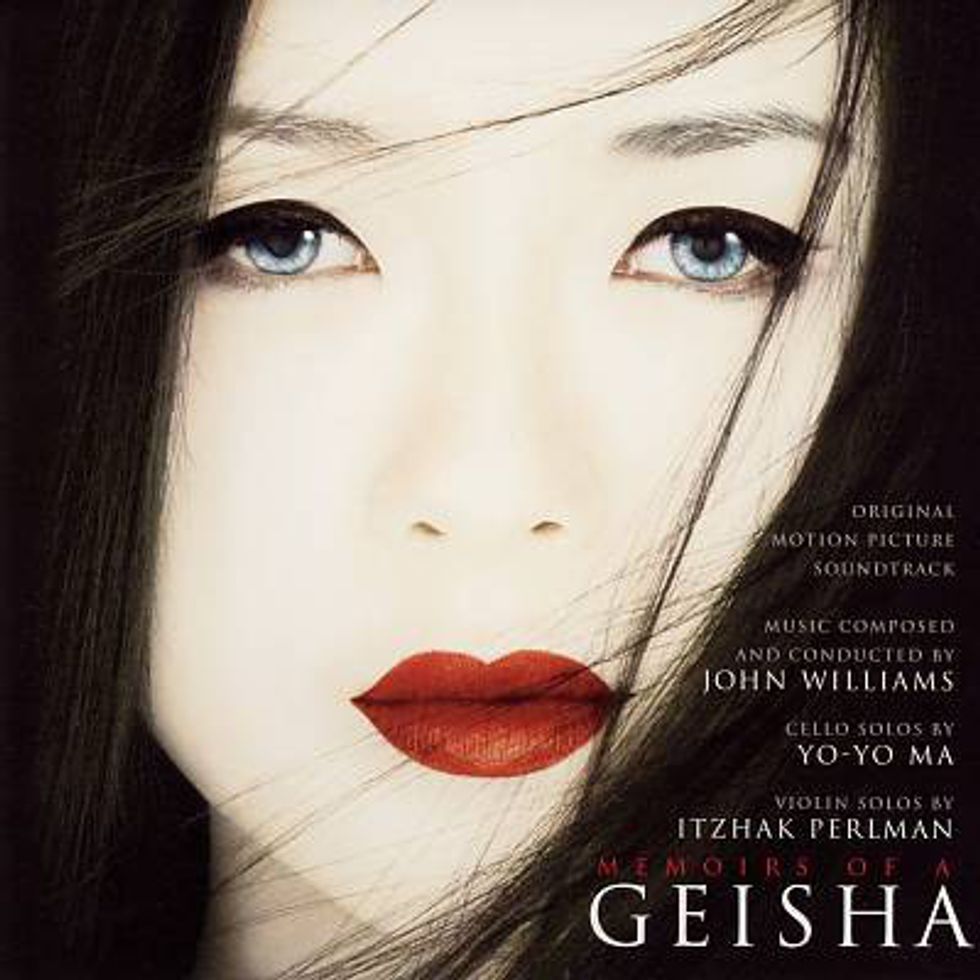 ---
Want even more amazing suggestions for music? Follow my Scores playlist on Spotify, and find out what I'm listening to. Part 2 coming next week!
Speaking of Spotify.. Did you know you can get Spotify premium as a student for only $5? Just enter your .edu student email and start saving money!