With my first full year towards my English degree behind me, I have had some time to reflect on my education thus far. With each new class, I was given the opportunities to meet new people, learn new things, and think in different ways. In certain classes, particularly my English ones, I was surrounded by interests and goals similar to my own.
Well, for the most part.
As I sat down in classes of students with majors similar to my own, I felt this need to prove my intelligence and potential within the world of language and literature. I wanted everyone to like me and talk to me about everything from research projects to the hottest summer reads.
Maybe you have experienced this in your own classes. Maybe I sound crazy. Either way, here are a few of the thoughts that often ran through my mind as I made my journey through my first few college English courses.
1. "How am I the only one who looks like they haven't just stepped out of an indie coffee shop?"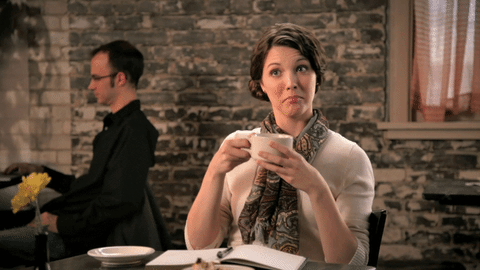 Giphy
The first time I sat down in my English class this past semester, my first thought was "Oh my goodness! Everyone looks like they just stepped out of an H&M ad!" As I sported my cozy cable-knit sweater and sensible riding boots, others were rocking over-sized crop tops, denim-on-denim, vintage t-shirts, and a variety of other clothing items I am too much of a coward to wear.
2. "I can't admit I haven't read that book."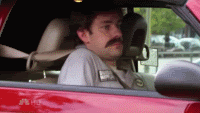 Giphy
The shame! I cannot tell you how many times I have pretended to be busy answering a text during a pre-class debate over the complexity of a current best-selling novel. Even worse is when I Google the plot when no one is looking and jump into the conversation as if I had read it. Is it wrong to do? Probably. Will I do it again? Absolutely.
3. "This poem was terrible! How does everyone else like it?"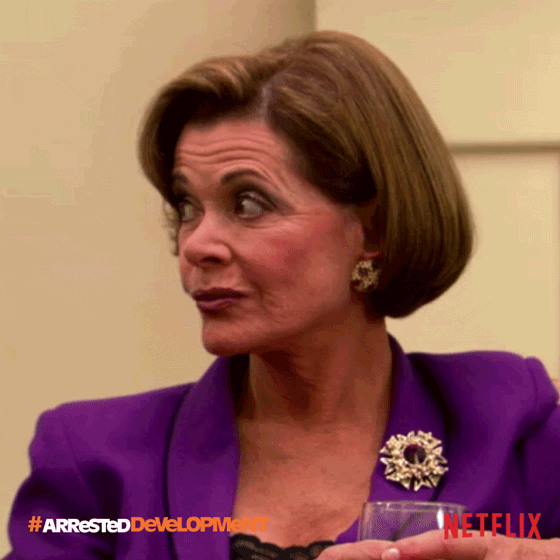 Giphy
Any English major knows what I am talking about when it comes to falsely-praised poetry. Don't get me wrong. You should like what you like! That being said, nothing you ever say will make me like Rupi Kaur's cliche and blunt style. It's nothing personal; I just like my poetry with a side of obscure symbolism and unnecessarily difficult language.
4. "Is this an appropriate time to brag about reading 'Wuthering Heights' three times?"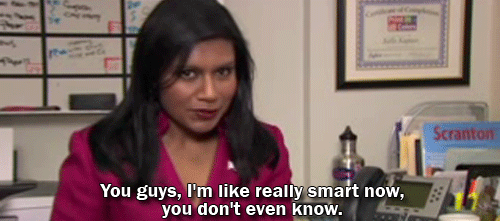 Have I mentioned this before? I'm not kidding. I've read this book three times. Do you know how much time I have poured into reading, analyzing, and discussing this story? Yes, I am going to bring it up in every class discussion for the rest of my life! Oh, you're reading this book for fun? Let me overwhelm you with every bit of information I have acquired on this work. This book is my ticket to looking like I know what I am doing. I am going to use it.
5. "Is this book smart enough to talk about?"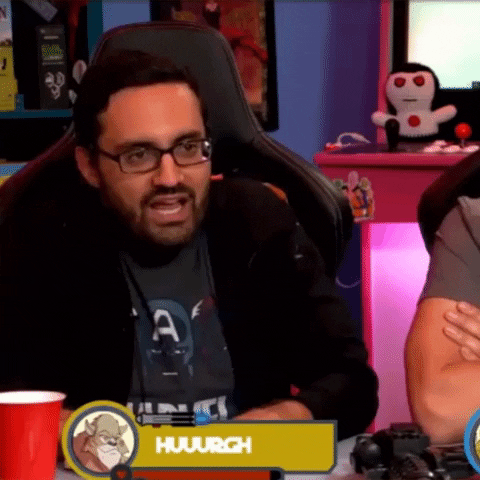 Giphy
One of the most stressful questions ever asked in an English class: "What is your favorite book?" This is the most popular ice-breaker for a literature class, sending a class full of strangers into a frenzy of whether to admit their favorite book being the second "Twilight" or pretend to absolutely adore "Jane Eyre." Unfortunately, I am at the beginning of the alphabet, and my favorite book is "Emma" by Jane Austen, so many of my classmates adore "Jane Eyre."
6. "Wait. So they ALL want to write a book?"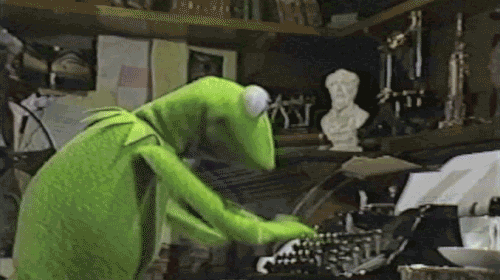 Giphy
When sharing future aspirations, most English majors tend to list off their ideal career and then tack on "and then maybe I'll write a book." Personally, I have accepted I do not have the motivation, time, or patience to type out two hundred pages of fiction gold. I originally found this embarrassing, scared it would make me appear unambitious, but I have made peace with it. I sincerely hope each of my classmates does write a successful novel. I cannot wait to read and share them with my future high school English students!