So by now, I'm sure you've at least heard of Hulu's newest original series, "The Handmaid's Tale." Based off of the novel by Margaret Atwood, "The Handmaid's Tale" takes place in a dystopian society and focuses on issues such as sexism, classism, and overall survival.

"The Handmaid's Tale" has already taken the world by storm with its strong feminist messages. So much so that it has inspired actress and activist, Emma Watson, to spread the word along her travels; especially in Paris. Wednesday, Emma Watson teamed up with The Book Faries and hid copies of "The Handmaid's Tale" across Paris.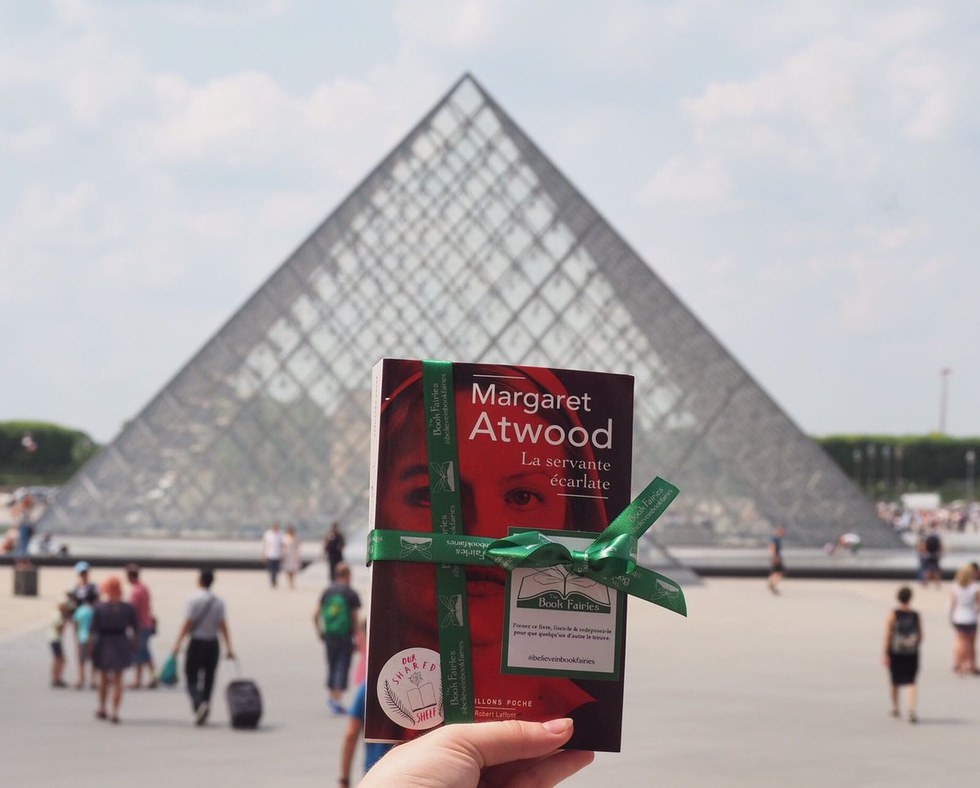 So naturally, this led to thousands of Parisian fans to go on a city-wide hunt to find these copies left by Watson. Fans posted photos on social media of the copies they found and the locations of which they were hidden. And those lucky enough to get their hands on a copy freaked out.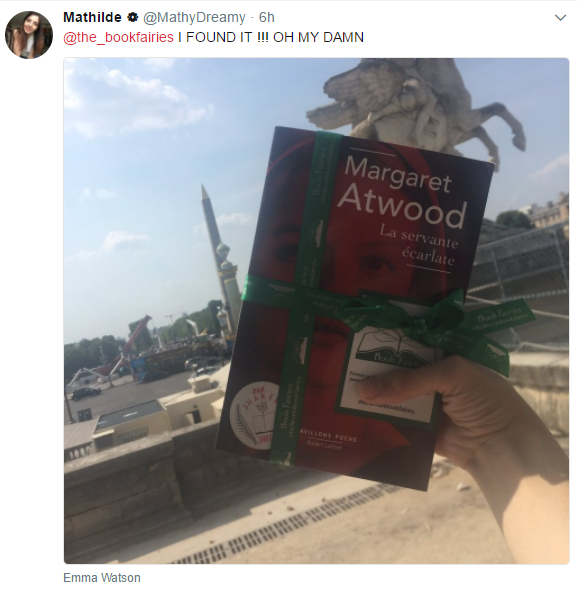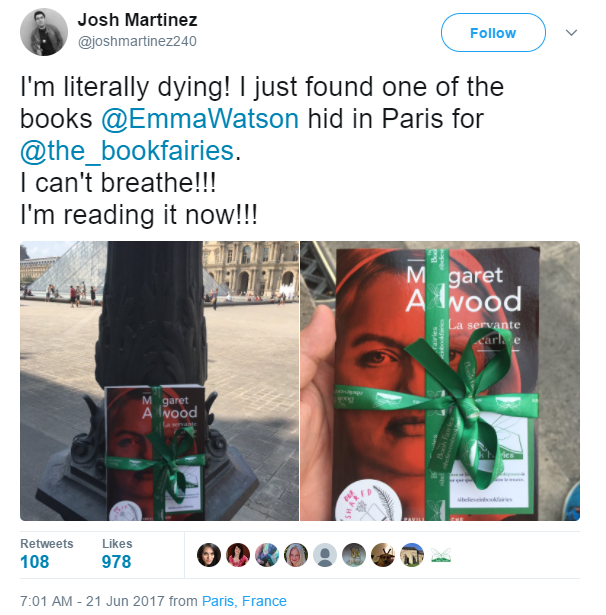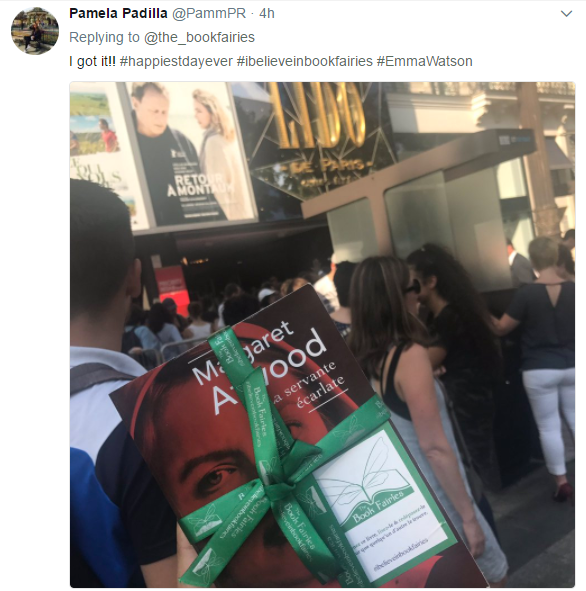 It was basically like Pokemon Go, except with essential feminist literature. What I like the most about Emma Watson and The Book Faries' efforts is that they created an event that encourages adults and young adults to read. While it is much easier to stare at your computer and television, there is no doubt that reading can have an impact on everyone's lives. Reading also promotes more of a personal connection between the reader and their favorite story. While many people can barely keep up with the titles of their favorite TV shows and movies, everyone remembers the title and the connection they had with their favorite book.