Okay, I now realize that some of you may be thinking about a different Carrie. Maybe you're thinking about the Carrie who had pigs blood dropped on her by her classmates at her prom, who then went on to use telekinesis to kill everyone. If that is true, you are thinking about the Carrie that was created by none other than a graduate of the University of Maine, Stephen King.

(Bullying is bad, everybody, remember that)
I am not talking about that Carrie at all, and will never talk about that Carrie, due to my aversion to horror movies.I'm talking about none other than one Carrie Bradshaw, a curly-haired, tutu wearing, shoe-obsessed columnist who braced our tv screens during the early 2000's.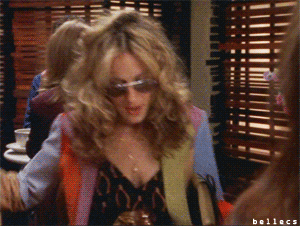 Alright, I just remembered who my audience was. I'm talking about a curly-haired, tutu-wearing, shoe-obsessed columnist who is gracing our laptops via HBO Now.
(Go get yourself that student discount, you deserve it.)
Embrace the inner Carrie Bradshaw that we all have, embrace her already. Spend your money on clothes because clothes can actually make you happy! Put yourself first! When in doubt, buy yourself a good pair of heels, because a good pair of heels will make you feel like you can take on the world. Do the job that you want to do. Ask your best girlfriends for help when you need it and help them too.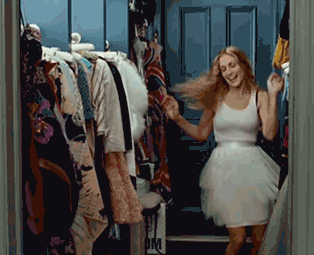 Don't change a single thing about yourself. Don't make yourself Carrie Bradshaw if you're really Charlotte York or Samantha Jones or Miranda Hobbes. Don't make yourself into something that you are not, and don't let me or anyone else tell you that you should. Embrace what you already have on the inside. Improve yourself without changing yourself. Put yourself first.
And embrace your inner Carrie Bradshaw.