In spring of 2012 Frank Ocean came seemingly out of nowhere with his single "Thinkin' Bout You" which was later discovered to be the first single off his debut studio album channel ORANGE. Ocean quickly became a massive success and we have been searching for him ever since.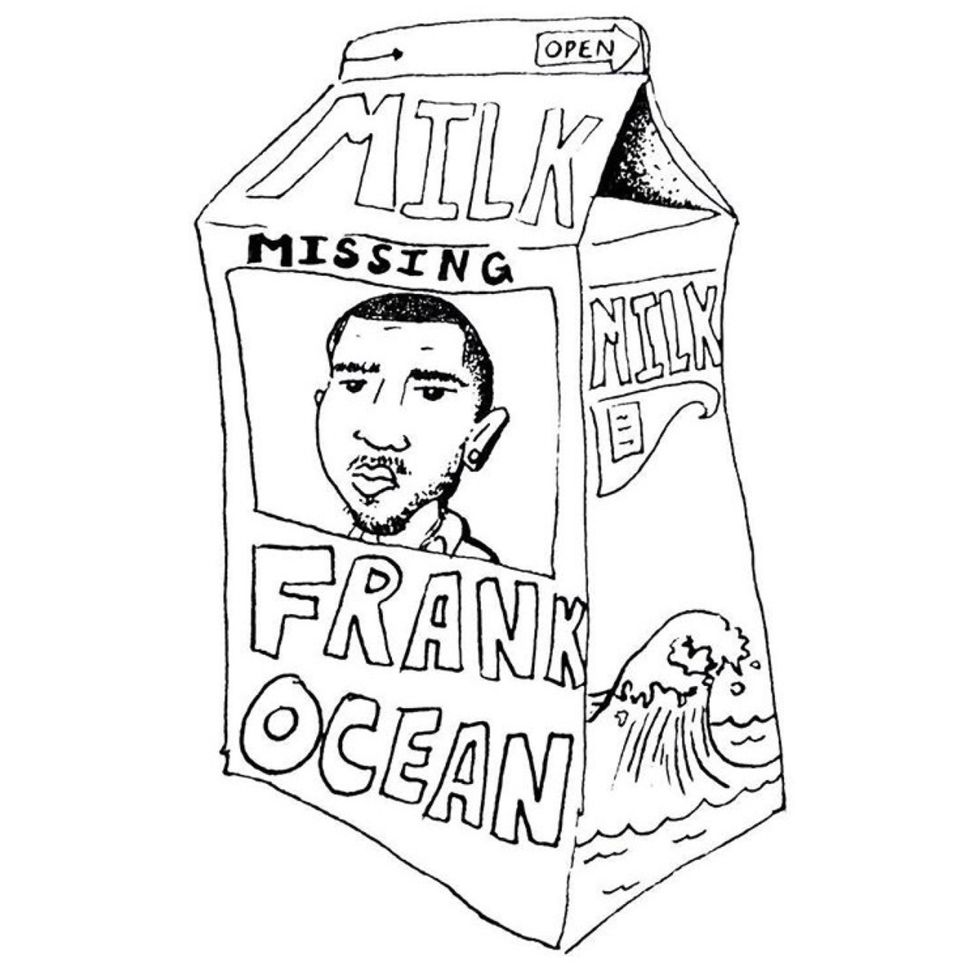 Contrary to popular belief, this was not Frank's first work. Ocean had spent many years flying under the radar as a ghost writer for artists like Justin Bieber among many others. In 2010, he joined Tyler The Creator & friends and became a member of Odd Future. At this same time he also released his first mixtape, Nostalgia, Ultra, with tracks such as "Swim Good" and "Novacane" quickly putting him on the map. His mixtape started gaining recognition in the music industry and lead to collaborations with huge artists like Jay- Z and Kayne West for their duel album, Watch The Throne which he not only appeared on but wrote songs for leading to him getting a record deal with Def Jam and Nostalgia, Ultra being re-released as an EP in 2011.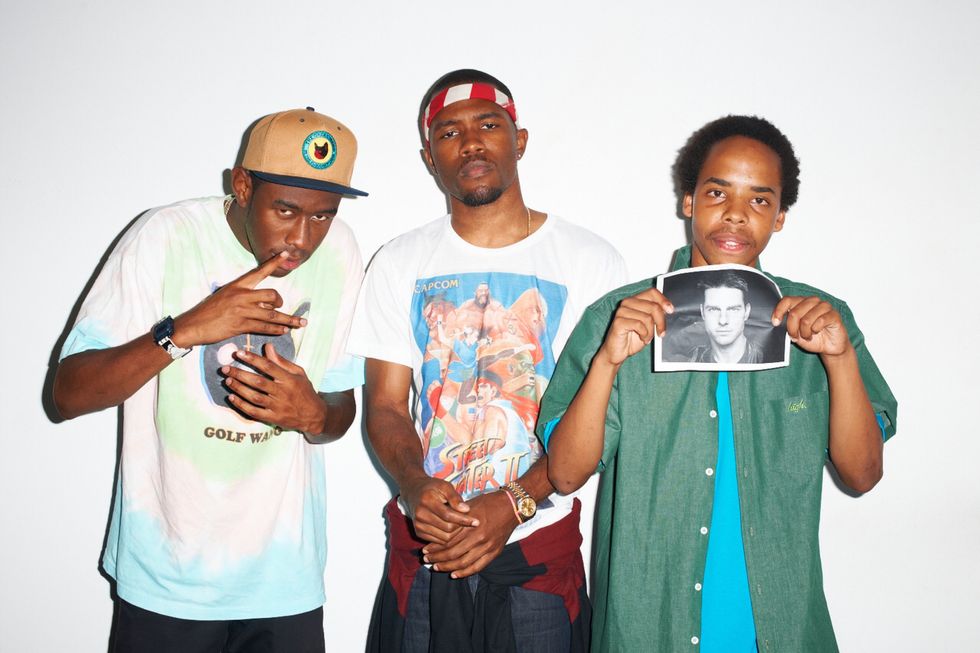 Then in 2012 came channel ORANGE, with "Thinkin' Bout You" already creating buzz everywhere fans were very excited for Ocean's studio debut album and he did not disappoint. The album debuted at No. 2 on the Billboard 200 and won a Grammy for Best Urban Contemporary Album. But Frank was also making headlines for another reason: before the release of the album he made a Tumblr post which was originally intended to be the liner notes for channel ORANGE in which he came forward about his same sex relationship. This was a groundbreaking revelation as homosexuality is typically not embraced in rap, hip-hop or R&B and Ocean became an idol to many gay youths (such as myself) for paving the way.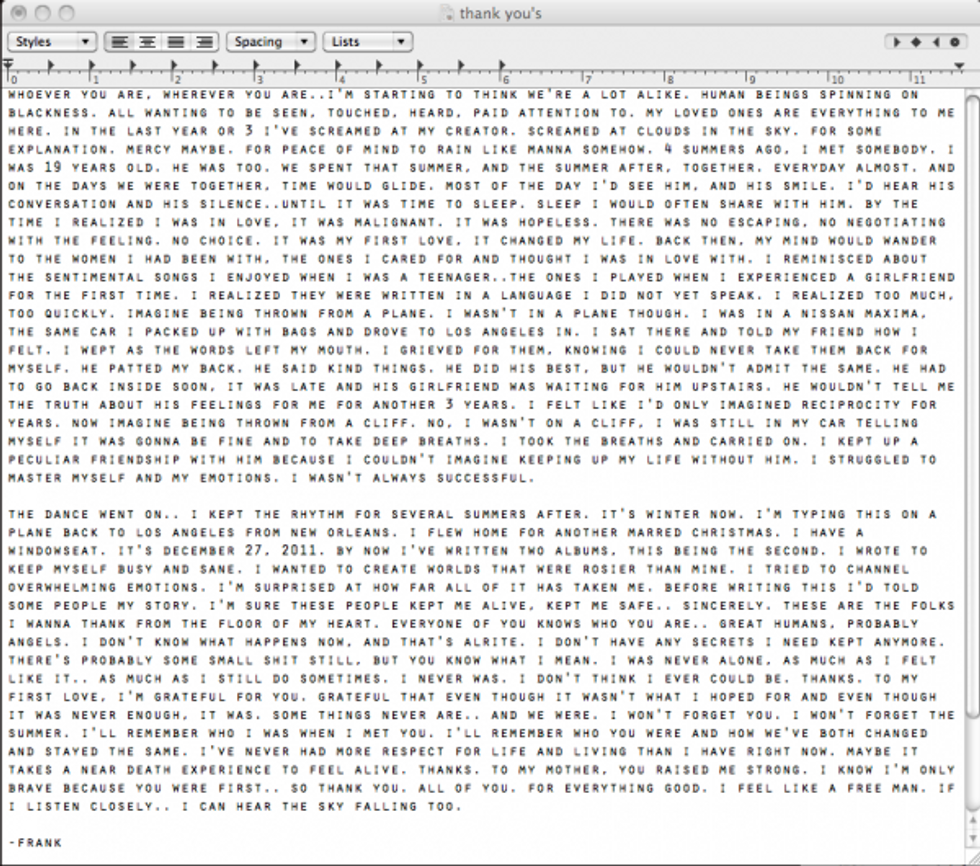 Though everyone loved channel ORANGE, soon enough we wanted more. In 2013 he confirmed that he had started work on his second album and gave fans a little insight into it, stating that it was going to be another concept album that was inspired in part by the Beatles and the Beach Boys and that some recording had taken place in Bora Bora. Since then, he has made a few claims that the album was almost done or in its final stages and was slated for a July release. But here we are, well past July, and we still have not seen what is rumored to be called "Boys Don't Cry." This has created an uproar among fans looking for new music and made him the subject of several quite funny memes: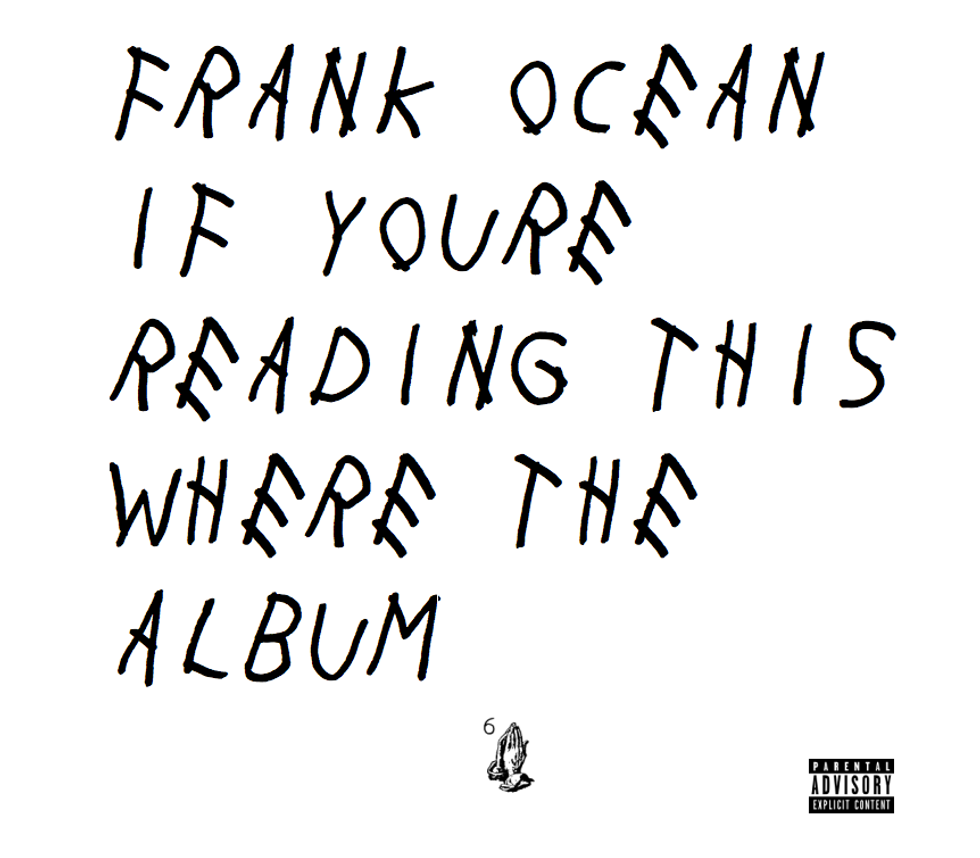 Frank Ocean was once quoted saying, "Work hard in silence. Let success be your noise." So as of now, all we can do is hope that he is taking a page from his own book and that 2016 will bring us some of his new music.