Summer is upon is. It's warming up and and after finals week, I'm ready to enjoy sometime to myself. As a fulltime college student with a job on campus, a full load of classes, and a job off campus, sometimes it's hard to eat healthy and finals week definitely did not help. Eating greasy food for the week as well as candy and junk food has left me feeling sluggish, not to mention the uncountable cups of coffee and the occasional soda. While shedding the layers to enjoy the sun and beach, here are some ways to also shed some pounds (hopefully).
Going back home, and living in New England, means that I spend my summer at the beach (when I'm not working), and it's easy to go out and eat with friends to catch up or go to your local ice cream stand late at night and watch movies. Summer doesn't mean that you have to stop enjoying life. There are so many ways to eat healthy while still enjoying summer goodies.
Summer brings fruit. Fruit is healthy and delicious. My favorite thing to eat is fruit salad. I mix almost every fruit I can find and place it in a big bowl: watermelon, pineapple, cantaloupe, strawberries, kiwi, melon, the list goes on and on. The best part is that you can put any fruit you like into it. This is perfect to pack into your lunch, bring to the beach, eat on a road trip, or just eat while watching television.
Fruit can also be combined into yogurt for a quick snack or for breakfast. I like to buy the big container of plain vanilla yogurt and put in fruit and granola. My other favorite is smoothies. I'm always running late so I like to make smoothies with yogurt, usually strawberry and put in strawberries and bananas. It's quick to prep and easy to eat, plus it is filling.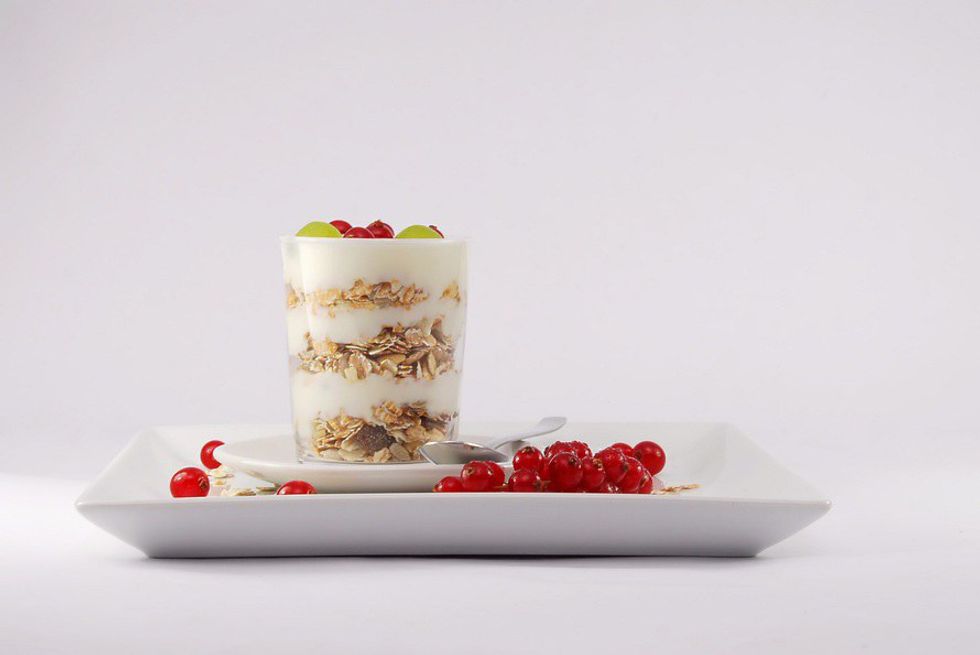 I love chips. In trying to be healthy, I went on to Pinterest, where I found an awesome recipe for kale chips. It's simple too. Just preheat the oven to 350 degrees, cut or tear the kale into bite size pieces, rinse and dry them, drizzle them with olive oil and a tiny bit of salt, and bake for 10 to 15 minutes, until the edges are brown. You could go to the store and buy them, but I think it's easier to just make them myself. Plus I control what goes on them and can add my own seasonings. If you use cheese, they almost taste like cheetos.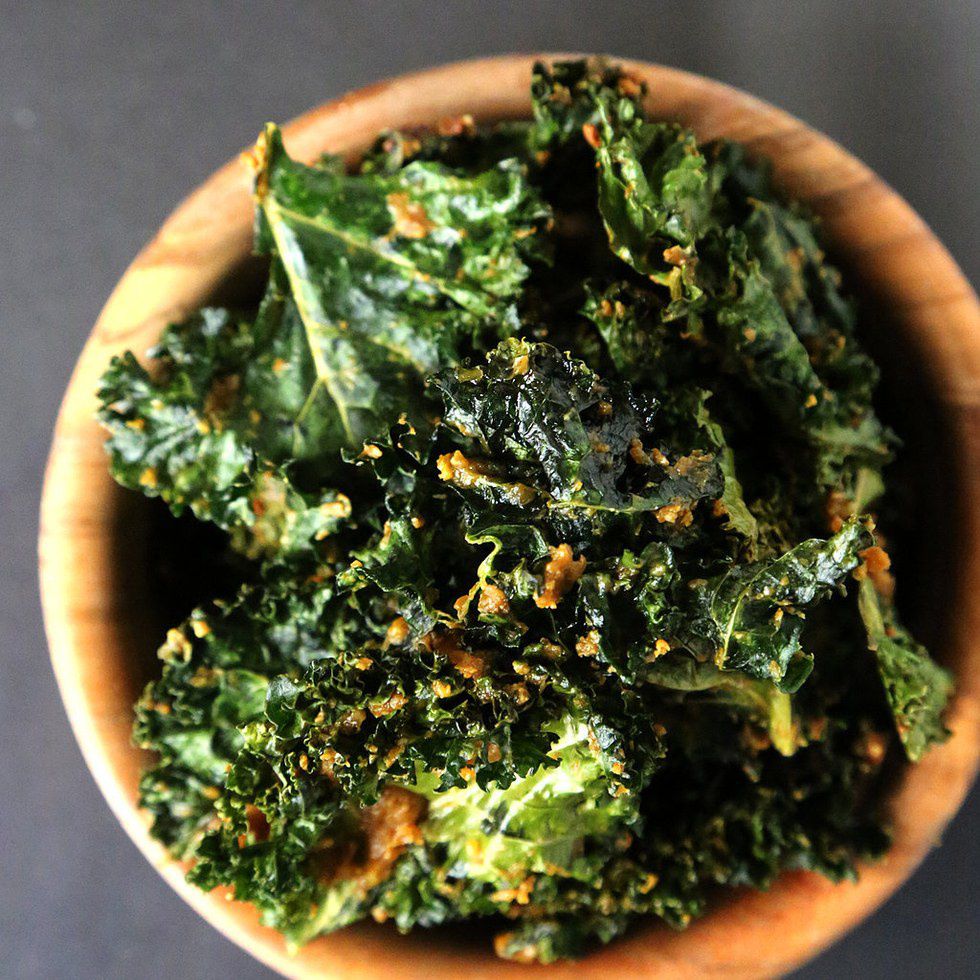 Another option is to make peanut butter, banana, and honey roll ups. Take a flatbread (I prefer wheat), spread on the peanut butter and a banana that's been cut up and roll like sushi. Then dip in the honey. You can spread the honey on the roll, but I prefer to dip because I don't want too much honey. You can also change this as you wish. Peanut butter and jelly? No problem.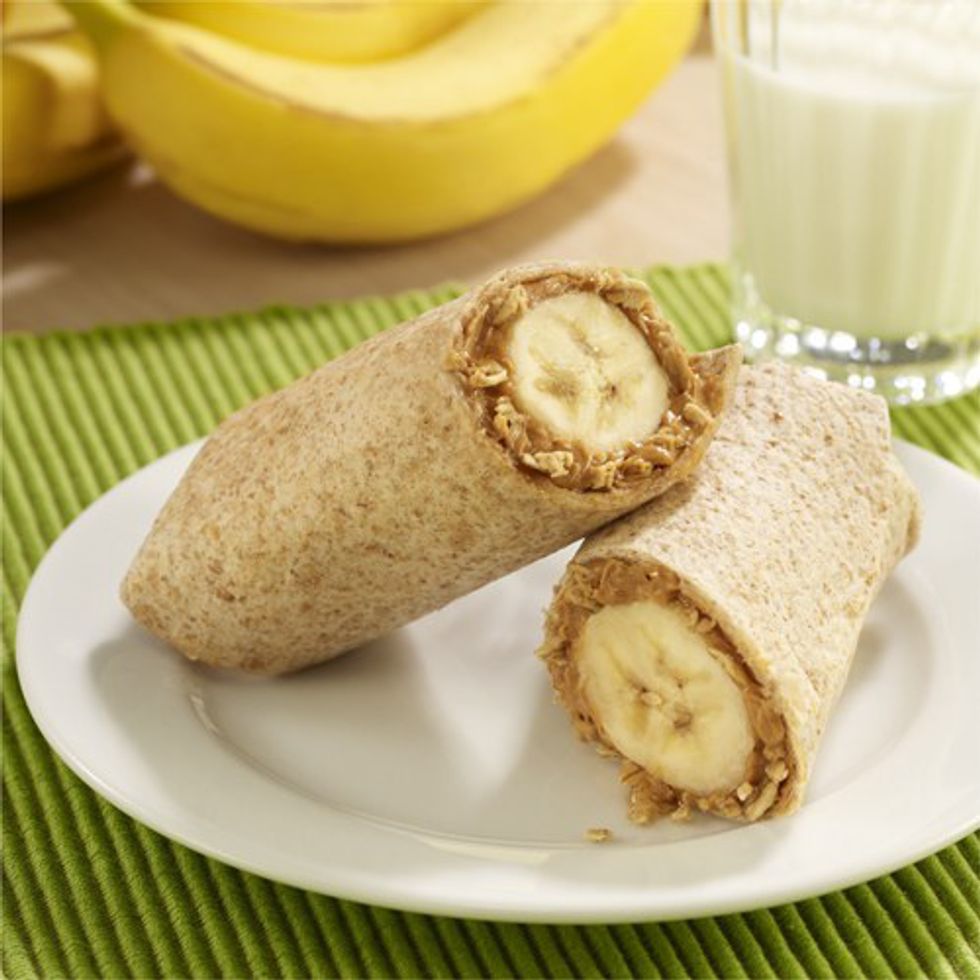 Strawberries dipped in yogurt can be a healthy alternative to ice cream. Simply take the green part off the strawberry and cover in plain yogurt. Freeze for at least one hour. Take out as needed and enjoy. These can also be eaten without being frozen and can be done with any fruit you choose. Examples are blueberries, pomegranates, and oranges.
Eating healthy isn't hard, but it does take some work. I recommend prepping the night before or even for the whole week on a Sunday or Saturday that way you can just grab and go. By eating healthier during the week, you save money and can not feel guilty about grabbing ice cream on a weekend with friends.