So, yes, I got Tinder back for an "experiment" like I did with my last article. I know what you're thinking, isn't Tinder basically meant for that? Honestly, most people would agree that "DTF?" (or down to f*ck, if you have no idea what I'm talking about) will always get the answer "yes" on this app. But, to my surprise, some guys were not all about just the physical aspect, some even wanted to get drinks first (what gentlemen).
(Also, I would like to thank all the men who participated in this "experiment" and will literally never have any idea they are in this article. Disclaimer to all the boys I sent this to: I don't, I repeat, DO NOT want to "DTF" with you. Thank you for the consideration though, I'm flattered.)
Here are the 15 wonderful guys who I asked the question "DTF?" to. Just for entertainment, you're welcome:
1. The guy who thinks DTF is your hometown.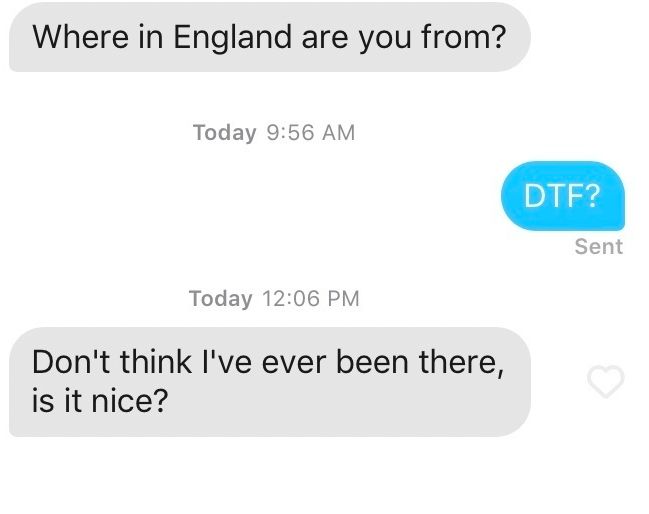 2. The guy who is persuaded with a cute .GIF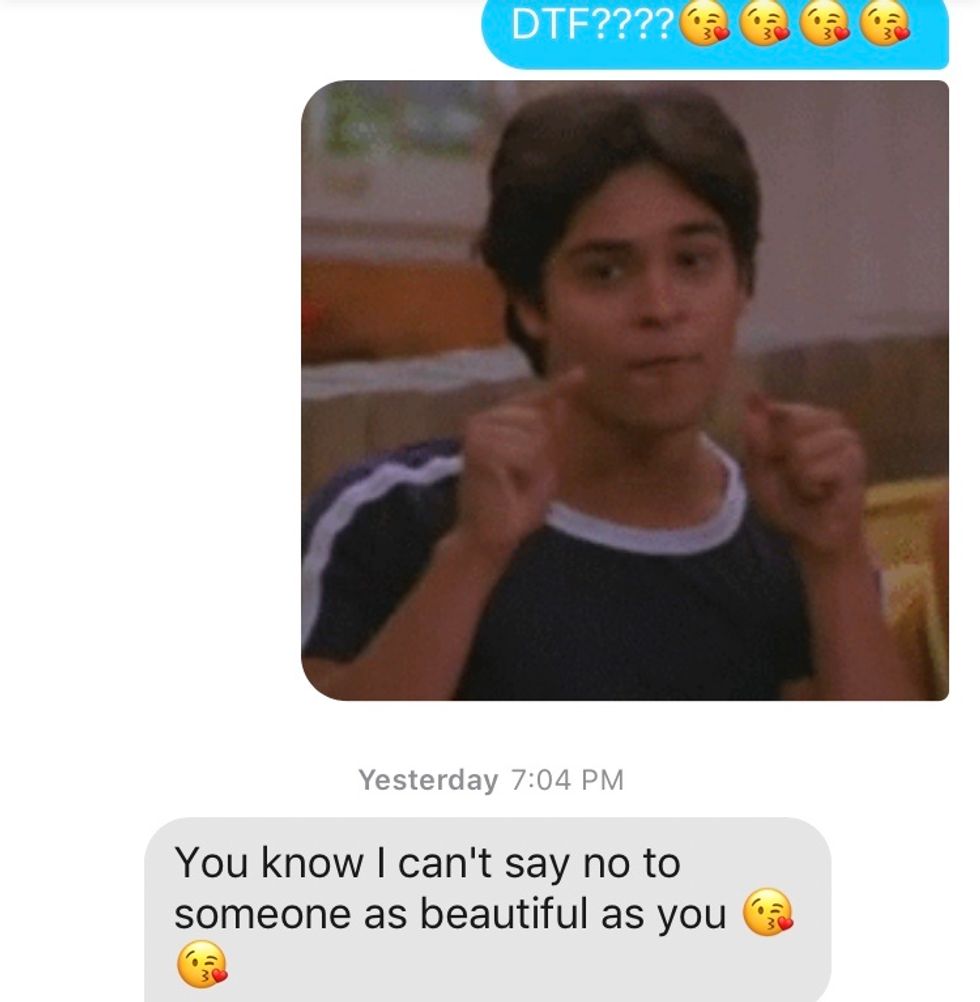 3. The one who already puts his own issues above your needs.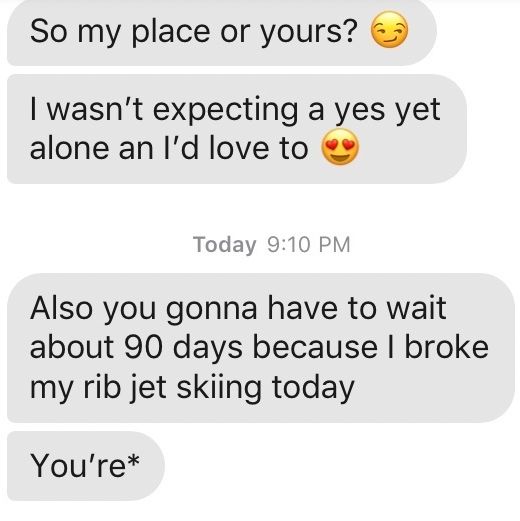 4. The one who won't fly 4,000 miles to see you #yikes.

5. The guy you just want to take to a grammar class (it's you're mate).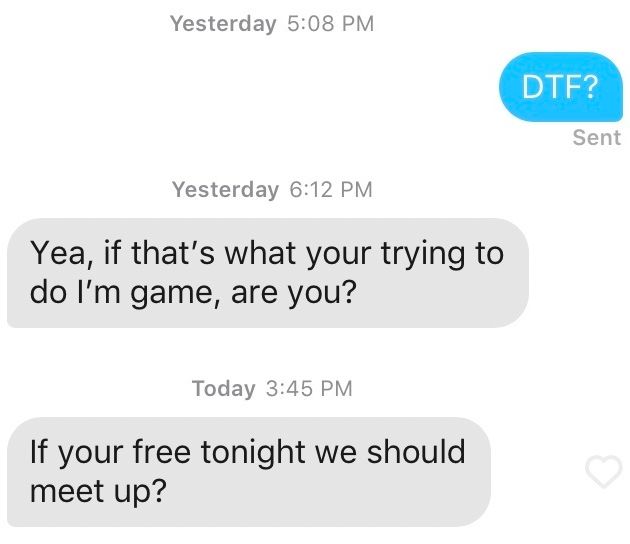 6. "DDTF?" Dinner and DTF guy.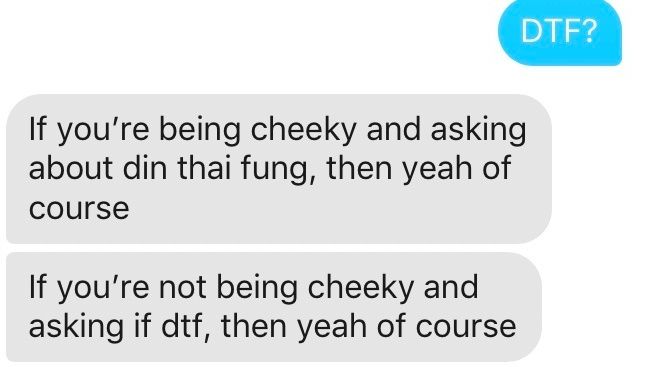 7. The guy who has a Tinder language barrier.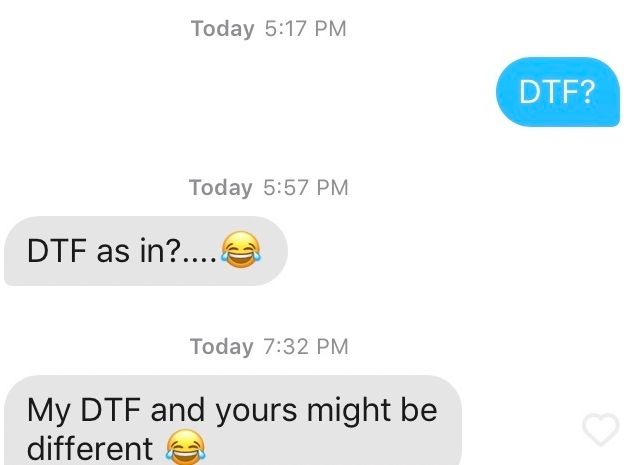 8. The true Tinder gentleman who will treat you to that shot of tequila (but still DTF with you).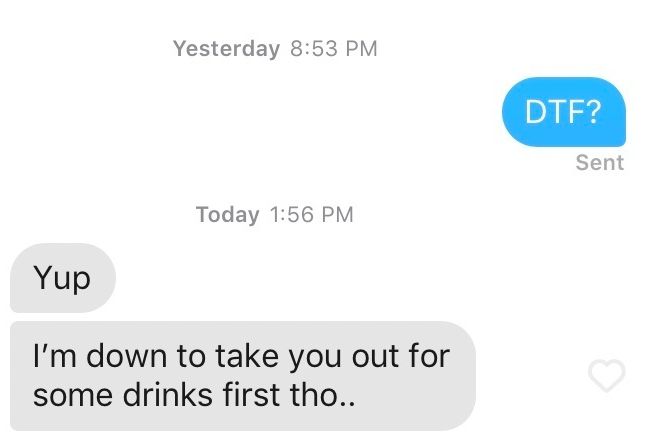 9. The guy who is concerned but still hot for it.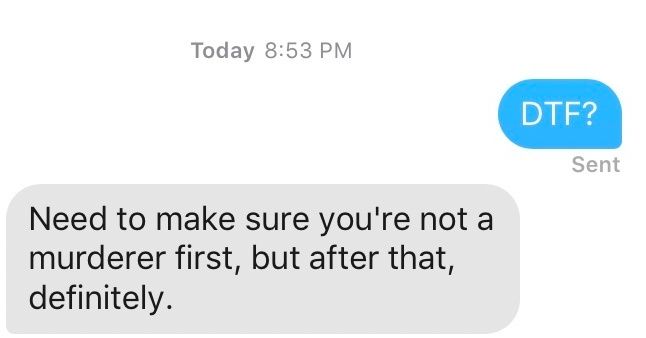 10. The one who has to contemplate his morals.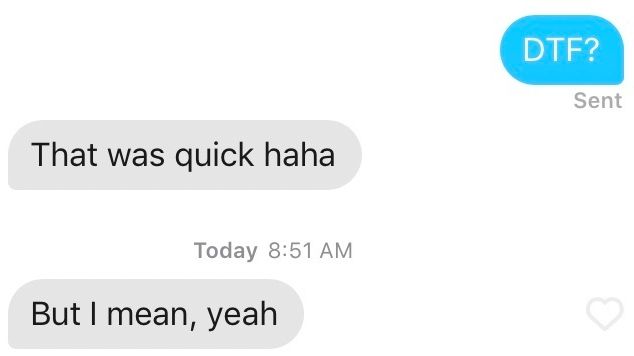 11. The guy who wants to make sure you do your squats.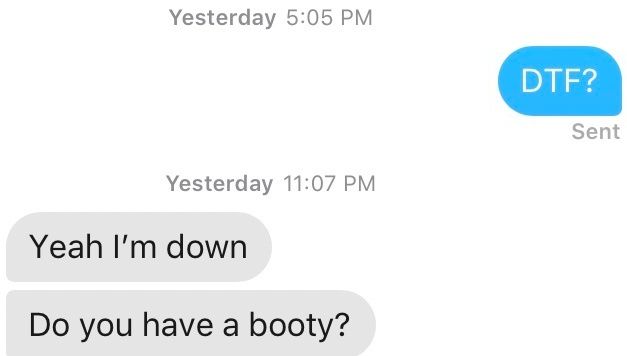 12. The man you would take home to your mum #gentleman.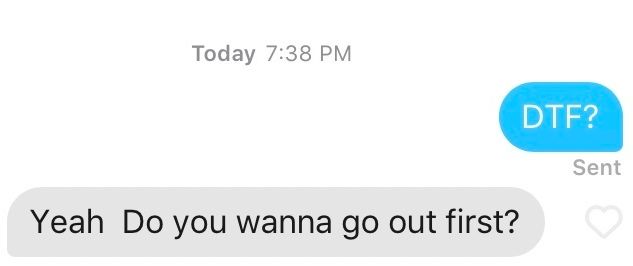 13. The one who knows how to compliment his way into your article.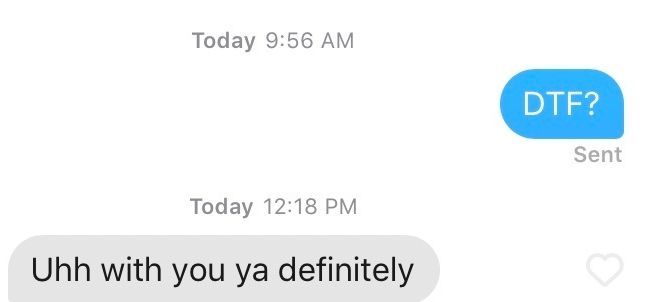 14. The boy who knows how to use emoji correctly.

15. The man who has been swiping left/playing this game for longer than I have.