Dress code violations have been a hot topic in the past years. Many school dress code violations make the news. Today defined dress code violations as "an annual battle." Some schools are very strict about dress code, while others do not say anything about clothing that is considered revealing.
Foxnews.com wrote an article on October 12 titled "School Says Air Force Logo Violates Dress Code." This dress code violation took place in a Texas school district. The district threatened to discipline the two twin girls because they would not take off their jacket that had an Air Force logo on it. Mr. Rollen, their father, was told the Air Force logo was a violation of the school dress code policy. "These girls were born on an Air Force base so you can imagine my reaction," Mr. Rolen stated to Fox News. The girls were raised by two Air Force veterans in a "pro-military environment." The school district's dress code policy says, "all logos must be smaller than 1 ½-inch by 1 ½ inches." Outerwear, such as jackets and hoodies that have logos larger than the appropriate dress code, should be left in the students' lockers during the day. Mr. Rollen believes that this is absurd and that his daughters were bummed out about the dress code rules. The girls plan on wearing the jackets anyways, even if it means that they could get suspended from school.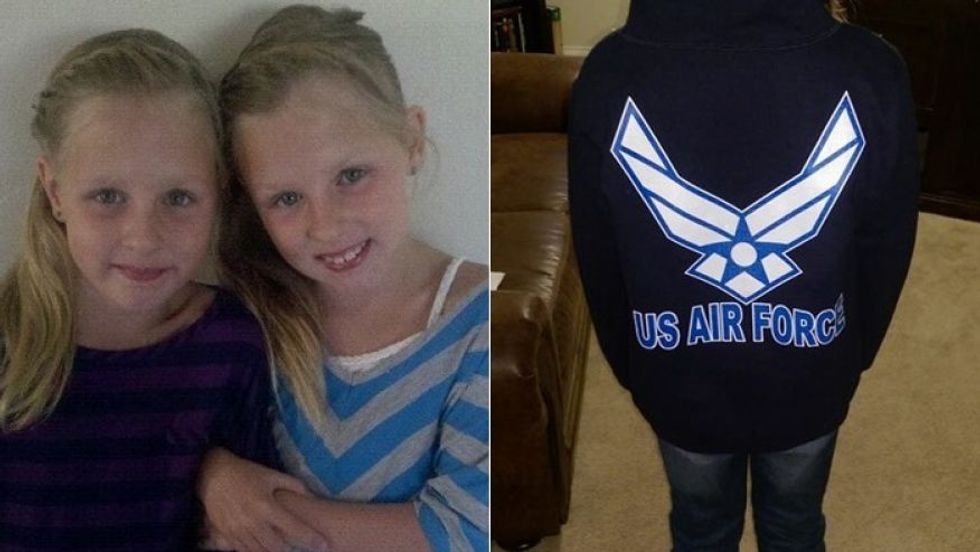 Back in May, a high school senior was suspended on the last day of school for a dress code violation. A writer for the Huffington Post covered this topic. Evette Reay, a student from West Side High School in Idaho spoke out about what happened. The teacher suspended her on a Friday with 30 minutes left in the school day. She wore a modest green dress that just happened to be a couple inches shorter than the dress code rule. Reay told Yahoo that she loves the dress because it makes her feel good about herself. She believes that "all women need to realize that they should wear what they feel good in." Reay just wanted to feel good about herself on her last day of high school. When the teacher told her to leave, she refused. The situation got worse. The teacher threatened to get the superintendent involved and she would not be allowed to receive her diploma. Reay called her mom to ask for a change of clothes, but by that time she was already suspended for refusing to obey the authority. The teacher and the principal spoke with Reay's mom and told her that her daughter acted inappropriately during the argument. The superintendent of the school district told Huffington Post that he is not allowed to discuss the student's punishment.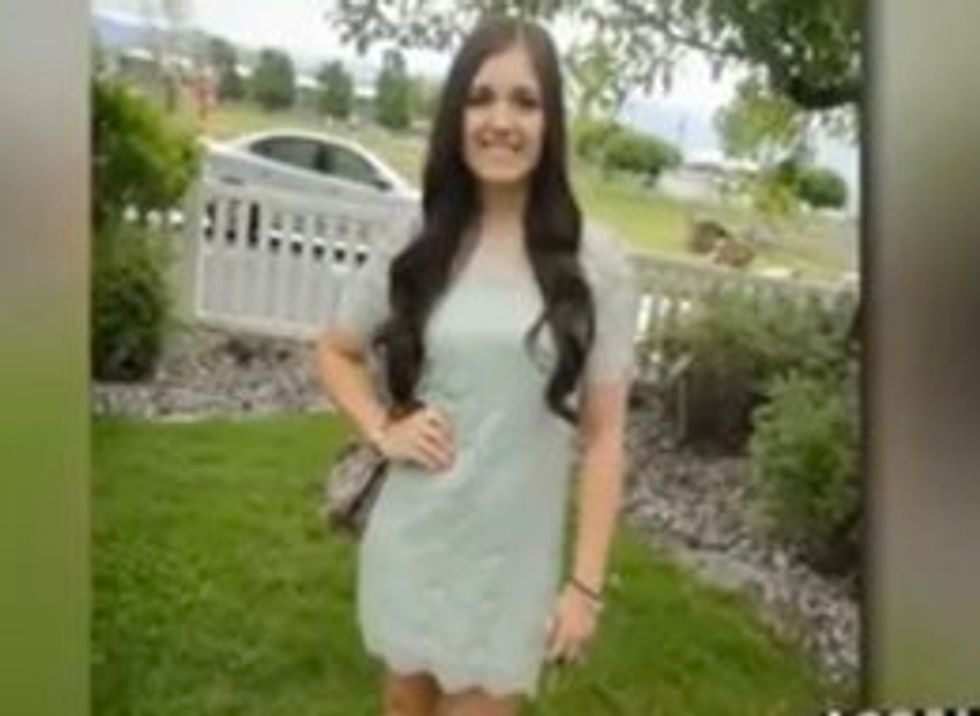 According to Today, a female student at Wofford County High School in Kentucky, Stephanie Dunn, was dress coded in August for her outfit being "too revealing". The student was wearing jeans, a tank top and a cardigan over the tank top. Dunn's mom went up to the school and found many other female students standing in the office for dress code violations. The school district's dress code policy states that females have to wear "shirts that have crew-neck collars that do not dip below the collarbone" because "it may distracting to the male classmates". Dunn's mom stated that she believes this rule is ridiculous. She brought Dunn a scarf to cover up the uncovered area but the principal told her this was still inappropriate. She ended up being sent home for having an attitude with the principal.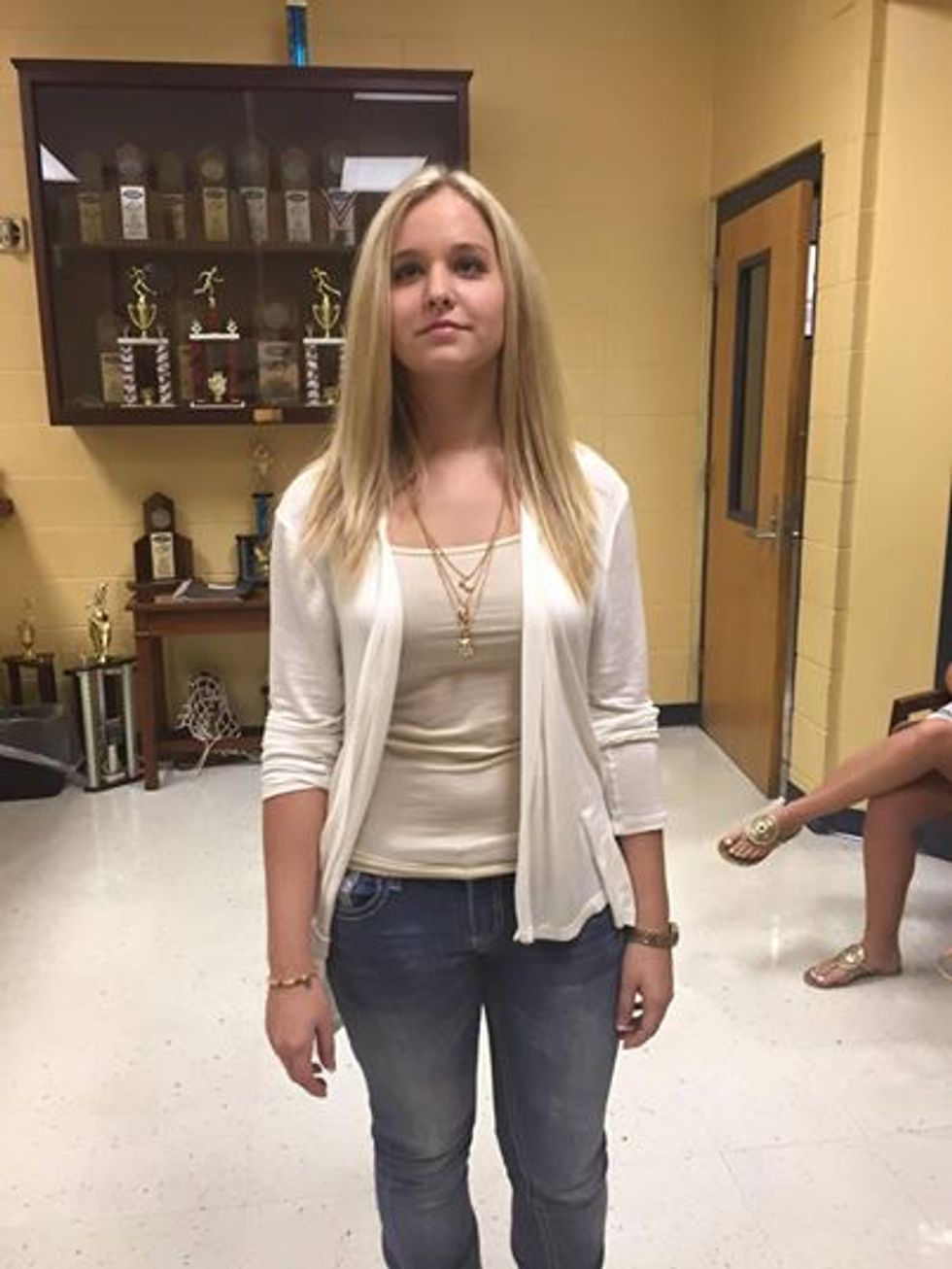 School dress code violations that get out of hand typically end up in the news. Two twin girls violated dress code because the Air Force logo on their jacket was too big. Evette Reay was suspended 30 minutes before her last day of senior year was because her dress was too short. Stephanie Dunn was dress coded for showing her collar bone because it was "distracting to the male classmates." All of these are just a few of the many times students have been dress coded at school.