Could you imagine eating 49,933 M&Ms in one sitting? It seems like quite a bit, doesn't it? Maybe it's just a couple thousand too many for the average person to handle. Now can you imagine that 49,933 veterans are homeless on any given night here in the United States? That is a bit harder to digest.

[rebelmouse-proxy-image https://media.rbl.ms/image?u=%2Ffiles%2F2015%2F11%2F21%2F6358366455473562551847874449_12004907_1244404442286349_895730697429742126_n.jpg%3Foh%3D15ed345a111f138429bf68f8cca291dd%26oe%3D56EB5A27&ho=http%3A%2F%2Fcdn1.theodysseyonline.com&s=492&h=dcd66df8cacd6817ac4ba3846872b354eab51d64ddc76f3e510f01e20222059d&size=980x&c=43743023 crop_info="%7B%22image%22%3A%20%22https%3A//media.rbl.ms/image%3Fu%3D%252Ffiles%252F2015%252F11%252F21%252F6358366455473562551847874449_12004907_1244404442286349_895730697429742126_n.jpg%253Foh%253D15ed345a111f138429bf68f8cca291dd%2526oe%253D56EB5A27%26ho%3Dhttp%253A%252F%252Fcdn1.theodysseyonline.com%26s%3D492%26h%3Ddcd66df8cacd6817ac4ba3846872b354eab51d64ddc76f3e510f01e20222059d%26size%3D980x%26c%3D43743023%22%7D" expand=1 original_size="1x1"]
There are 49,933 too many homeless veterans in our country. It's easy to say, "Homeless servicemen should come before any refugee," and it is often used as a primary defense against letting Syrian refugees into the United States. The homeless veteran population is a severe and concerning problem; however, there are several reasons pointing to the conclusion that it has nothing to do with whether or not the United States should or shouldn't accept Syrian refugees. Here are a few things to consider.
- The problem of homeless veterans is due to a variety of reasons, none of which have to do with Syrian refugees or the funding for them.
- Money being used for the Syrian refugees is not being taken from veterans. If in fact the government decided not to accept refugees, the veteran situation would remain unaffected. It's not a simple "one-or-the-other" ultimatum between veterans and refugees.
- The homeless veteran population has been a consistent problem, far before the recent Paris attacks. In fact, the veteran homeless population has declined by 33 percent since 2010. There are programs in place to aid the homeless veterans of the nation. And they're working. You can help too.
Why are veterans homeless?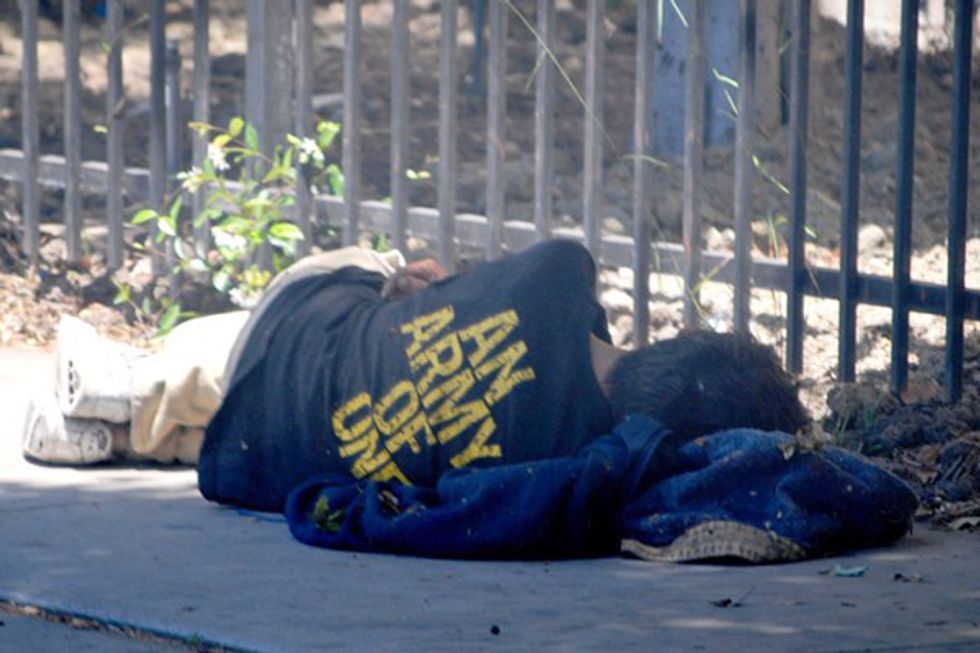 Homelessness can be caused for a variety of reasons. In regards to veterans, many return with varying degrees of PTSD and substance abuse. This can become even more of a problem when some return with lack of family or social support. It can be a difficult transition from the military to the mundane, normal life of an American citizen; especially when many military skills are not applicable to many other jobs. All of these different contributing factors can be mixed together to make reintegration into society extremely difficult for returning vets. This is without even considering the difficulties of financial stability when it comes to housing, health insurance, lack of livable income, and other causes of homelessness.
Unknown to many, the responsibility to have compassion and humility doesn't lay solely with the government. It's the people's responsibility too. It's hypocritical to call the government negligent of homeless vet population when in fact there are many programs aiding the problem. You are as much at fault for their neglect.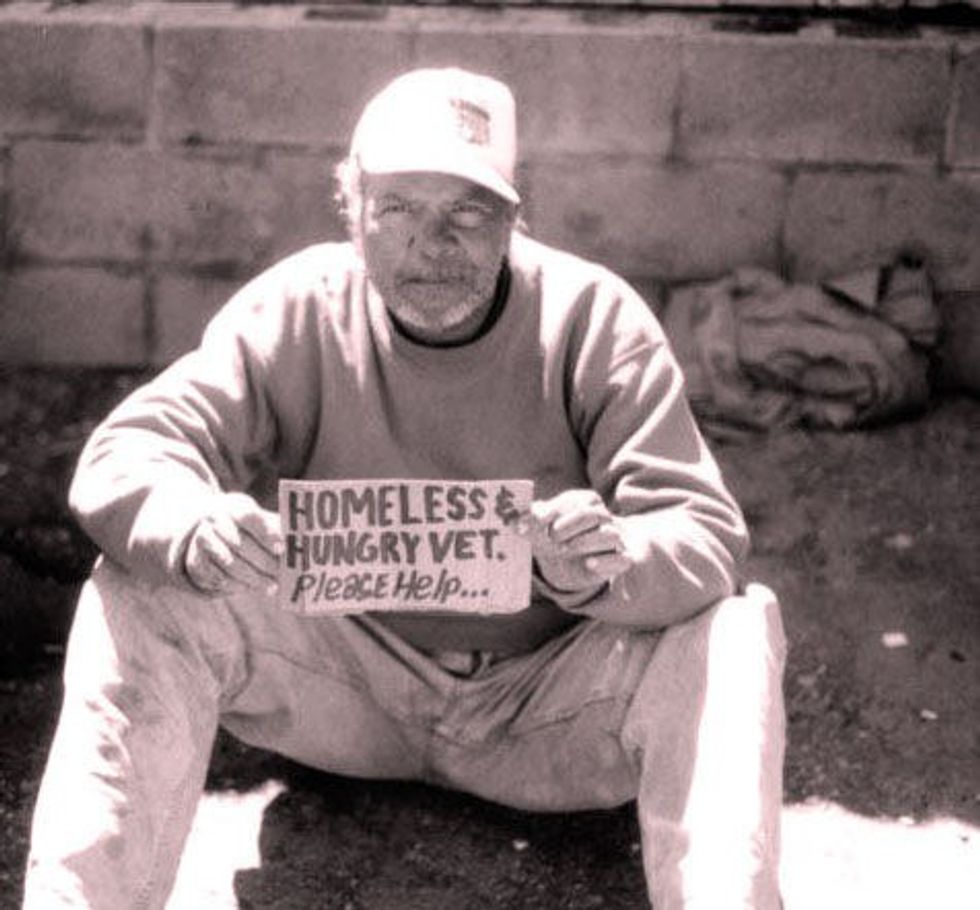 The National Coalition for Homeless Veterans is one of many nonprofit organizations that aids the homeless veteran population. This particular organization provides emergency supportive housing, health services, rehousing assistance, food, legal aid, and case management for thousands of homeless veterans every year. The US Department of Veteran Affairs (VA) also provides clinics, vet centers, regional benefits offices, and regional loan centers across the country, aiding homeless veterans. Another program, HUD-VASH (the HUD-Veterans Affairs Supportive Housing voucher program), has served 78,019 veterans since 2008. These programs are extremely influential and help to get homeless veterans on their feet. These programs would not be possible without the support of the American people. Volunteers and donations empower these programs in their ability to reach out and do good.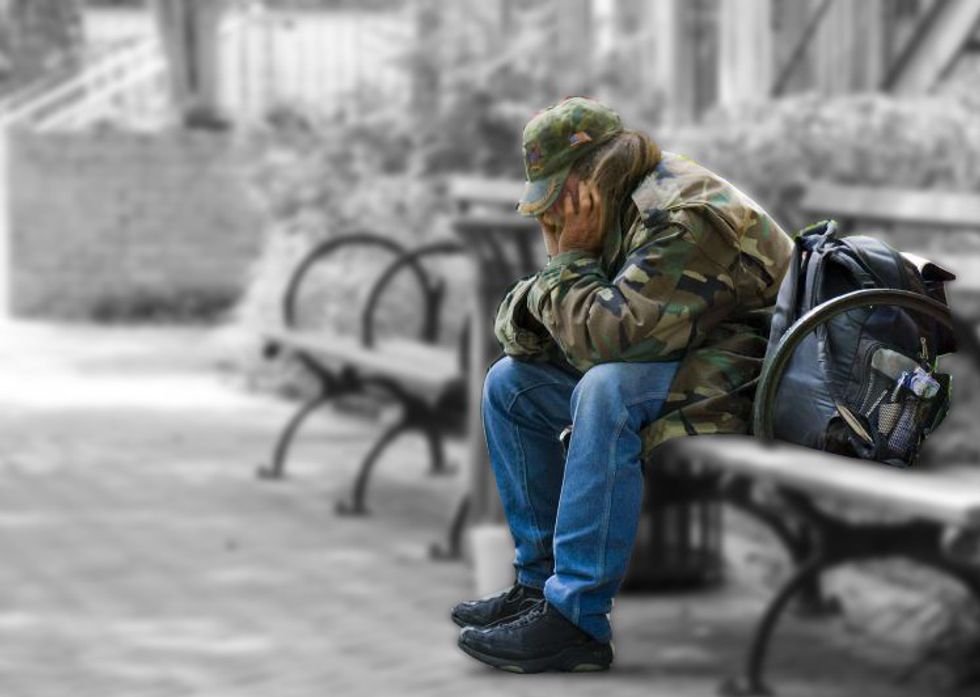 If you are against accepting the refuges, don't use homeless veterans as an excuse to refuse refuge for people that need it. Do your research. Don't mention national security until you are familiar with the standing vetting policy and why it's not good enough. It is a potential concern, one that the people need to be vigilant about. Just remember, whatever this country, and its states decide to do, American and Syrian lives are at stake, both of which are equally innocent.
Check out the 18 month process (or longer) of rigorous screening for a Syrian refugee to get into the United States.