When they say Disney is the most magical place on Earth, they aren't lying. It's filled with happiness, laughs, and just a completely different universe when you walk through those entrance gates. It's been almost a year since I visited Disney with a family and I'm having withdraws.
The treats.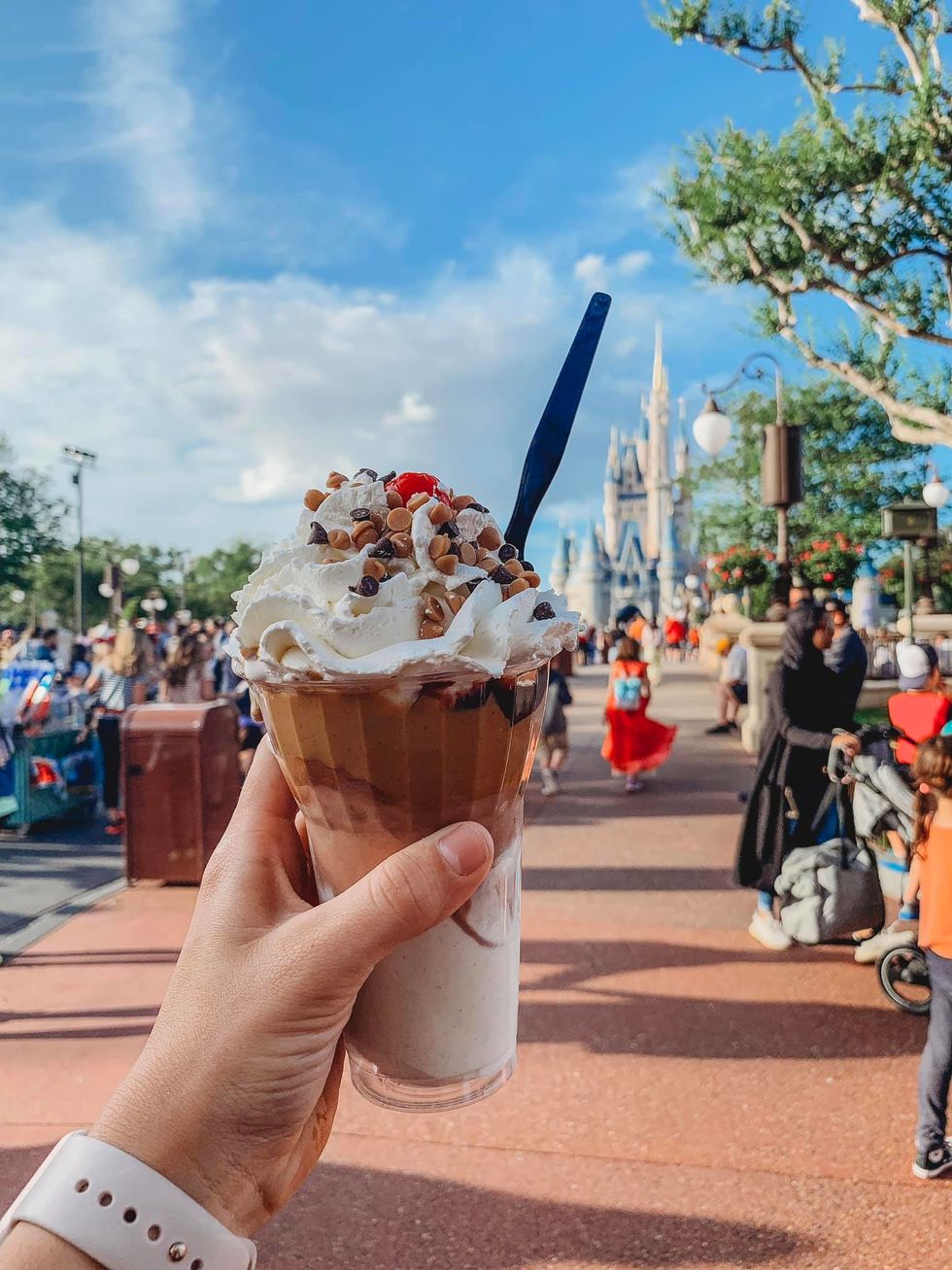 Personal Photo
Seriously, who doesn't love an endless amount of really yummy snacks?? I probably gained 10 pounds while there, but it was well worth it. Really, by the time I got back to Missouri I felt like a round potato, but ask me if I regret shoving my face with ice cream as big as my head.
It's not just for kids.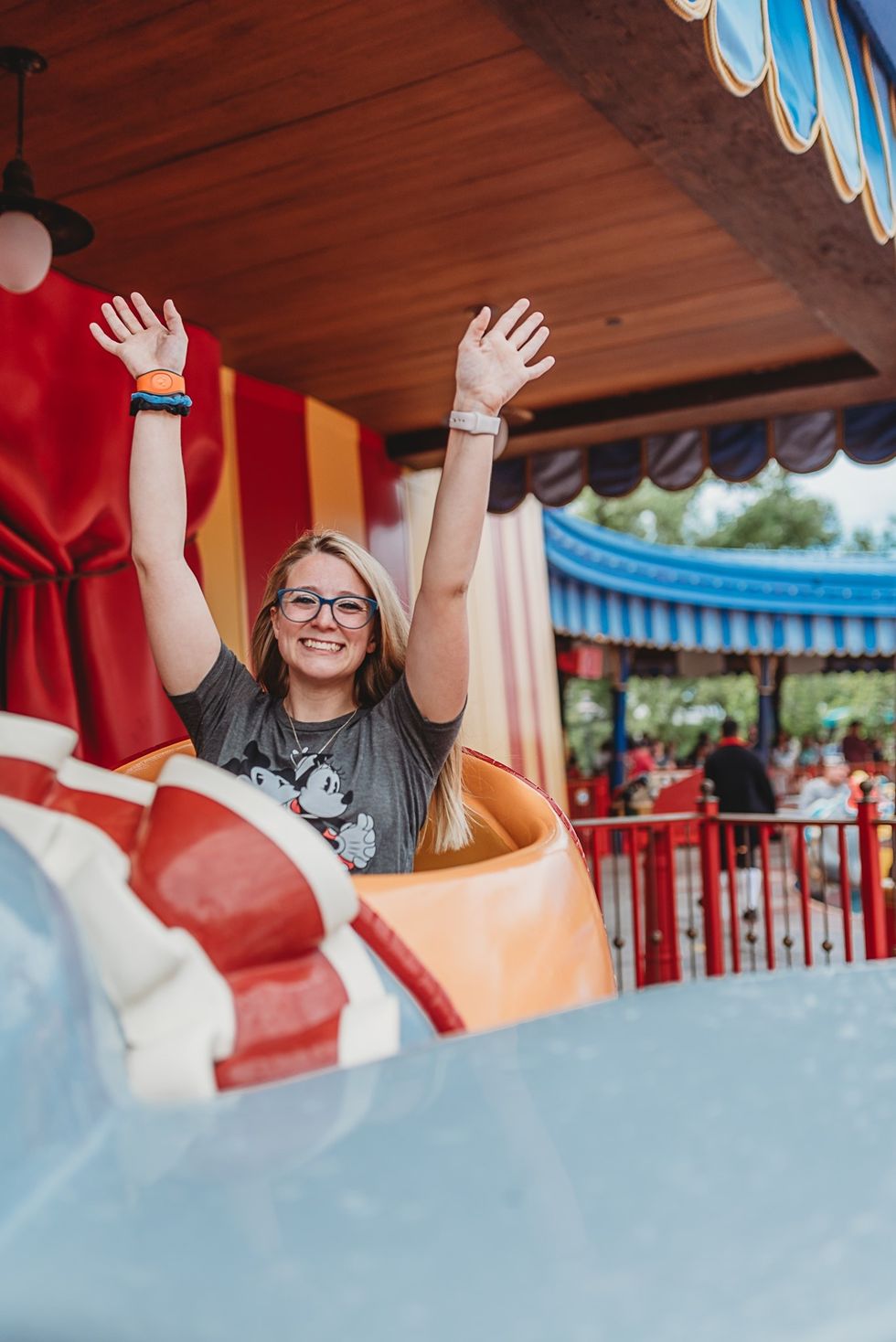 Personal Photo // EBU Photography
If somebody tells you that Disney is just for kids, they clearly live a sad and boring life. Disney is most definitely NOT just for kids. I probably saw more adults there than children. There's so much for adults to do at Disney, like going to Epcot and drinking around the world. Seriously, they drinks at Disney are 10/10 to die for.
Tower of Terror.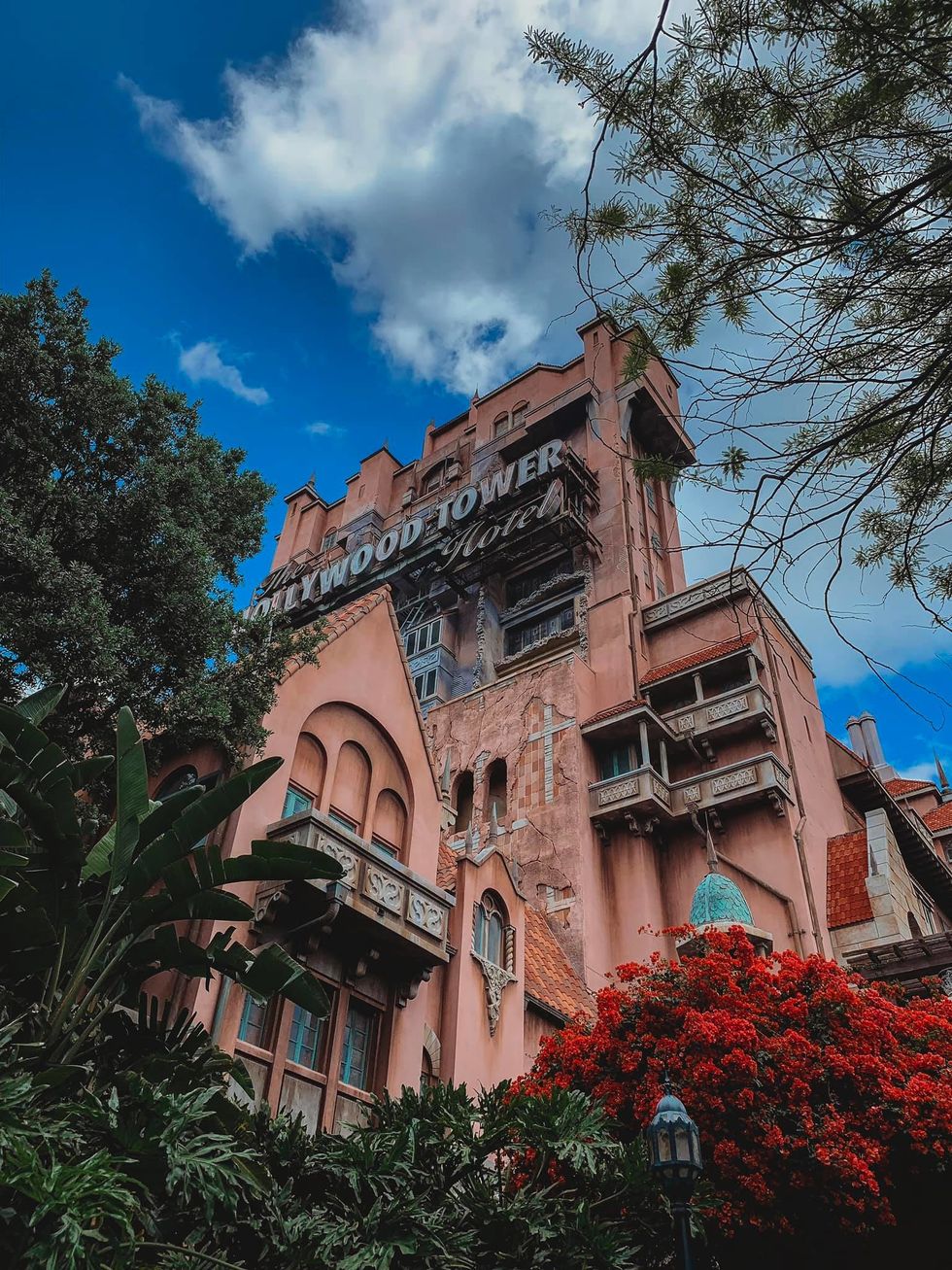 Personal Photo
The Tower of Terror is hands down my favorite ride from all of the parks. When I was about four and went on it, my mom said I hated it, lol! But last year when I was able to go again, oh baby, you best believe I wished that it never ended. There's just something about rides in the dark that I LOVE. Oh, and did I mention it involves The Twilight Zone??
The parades.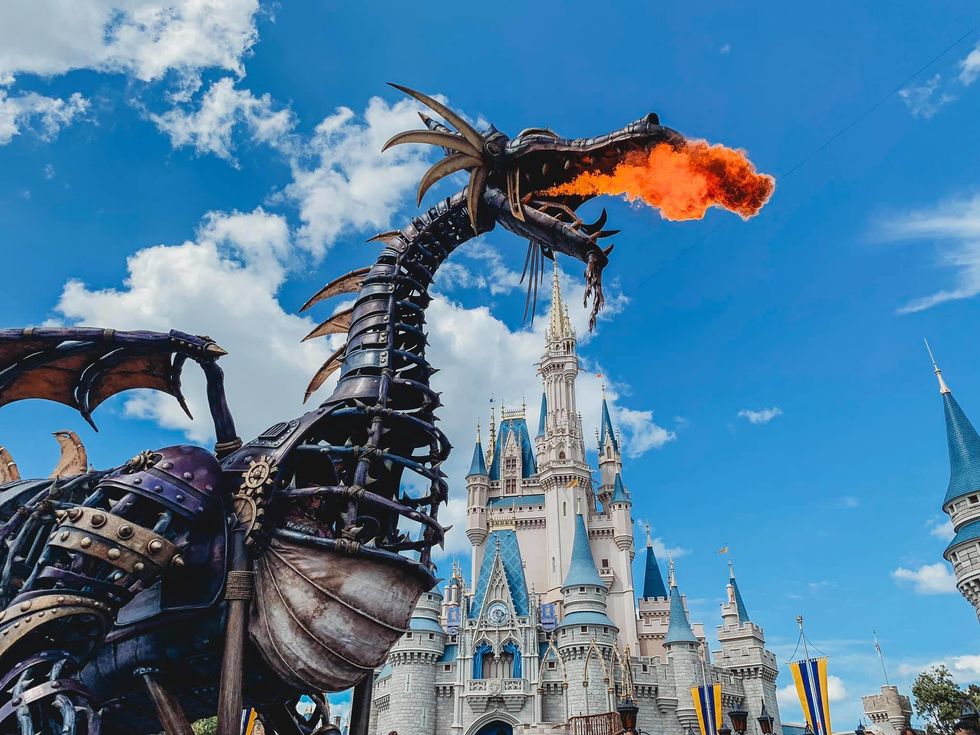 Personal Photo
They really go 100% all out on these bad boys. There's so much dancing, singing, acting out scenes, and even fire from a dragon!
Night Blossom drink.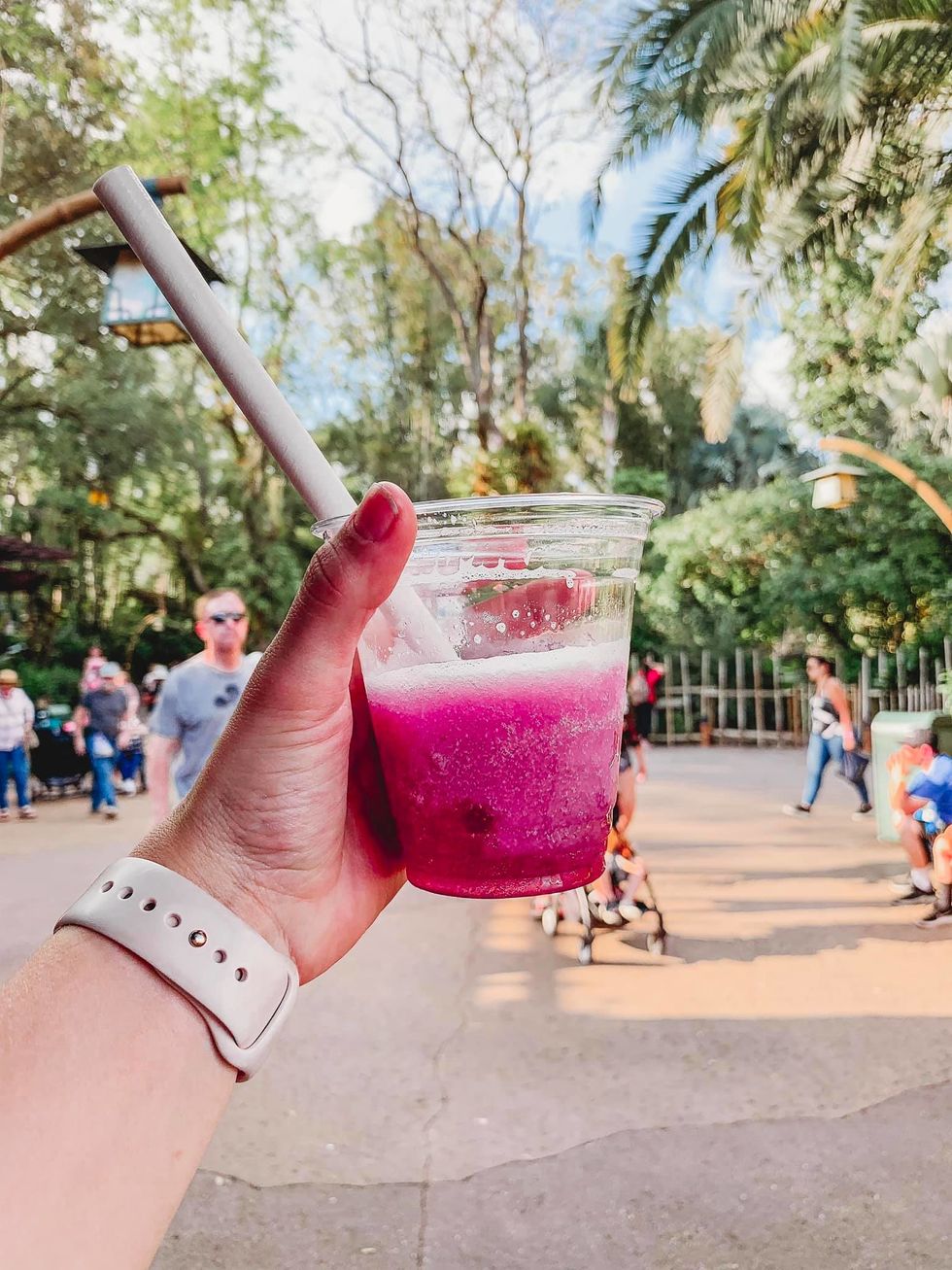 Personal Photo
Okay YOU GUYS. If you haven't committed to going yet, this drink should be the reason you're convinced. The Night Blossom drink from Pandora in Animal Kingdom is so mouth watering. I've been trying to find the perfect recipe to make one at home that tastes like it because it is just that good. It's a mixture of limeade with apple and desert pear flavor, layered on top of one another, and topped with the amazing and delicious passion fruit boba balls. If you've never had boba balls, they are so yummy. They are bursting little balls of flavor.
Tomorrowland.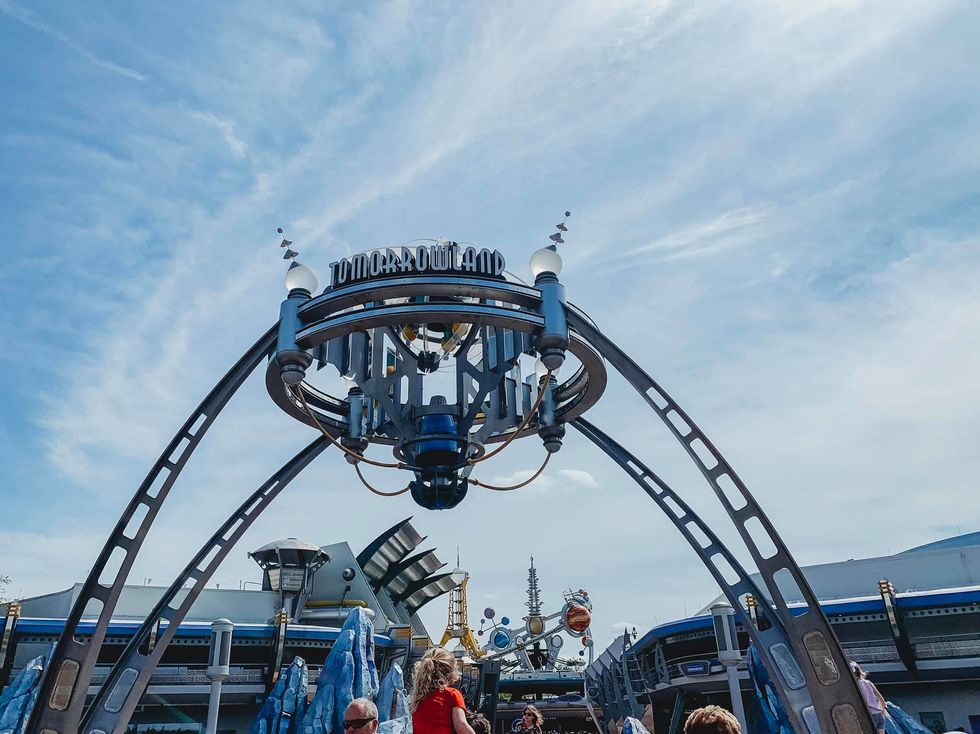 Personal Photo
Ahhh Tomorrowland is so cool. Totally imaginative and futuristic. It's home to the super cool ride, Space Mountain. Which is one of those awesome in the dark thriller rides. Just walking around in Tomorrowland makes you feel some kind of way, it's different and hard to explain. It's like when you walk in, you see a new perspective on things and forget about everything else going on in the world.
I did mention treats, right??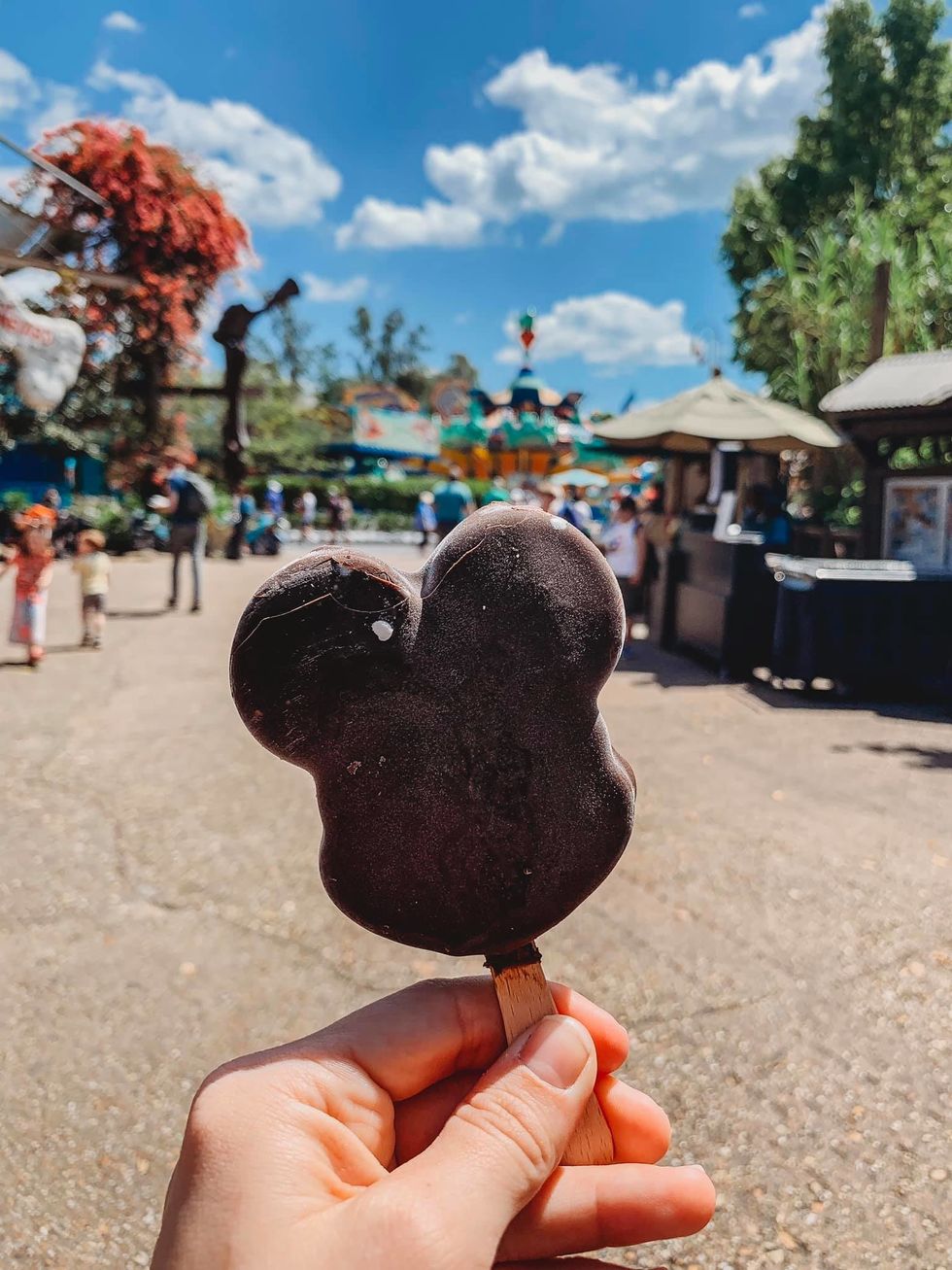 Personal Photo
The content.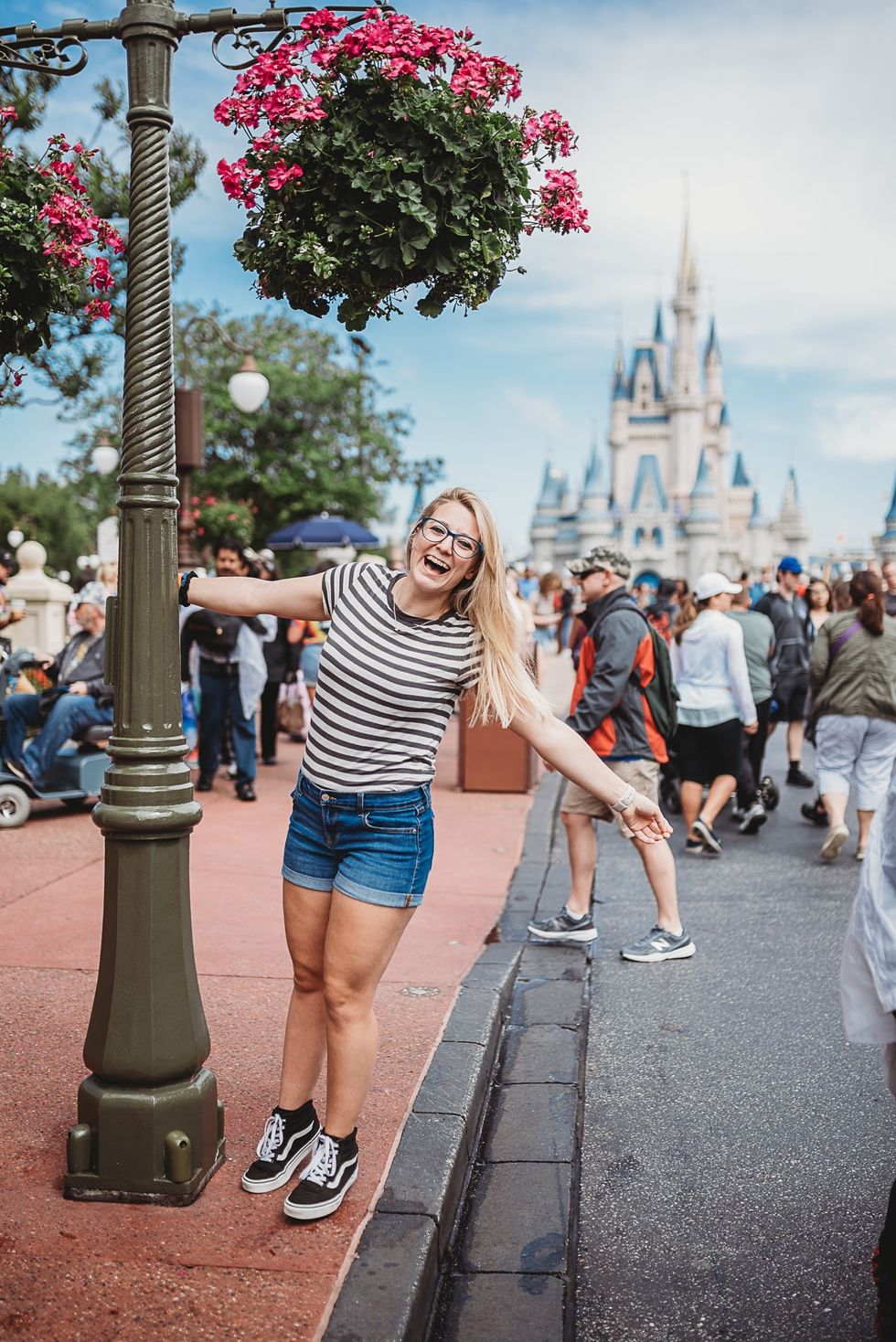 Personal Photo // EBU Photography
This makes me sound so lame and like such a millennial, but the content. I really was that extra 22 year old who paid a professional to come take pictures of me one morning. Let me tell ya, there are so many content worthy picture I got from that. Want to post something since you haven't in a while, but don't have anything?? You've got your content from Disney World, lol!!
Toy Story Land.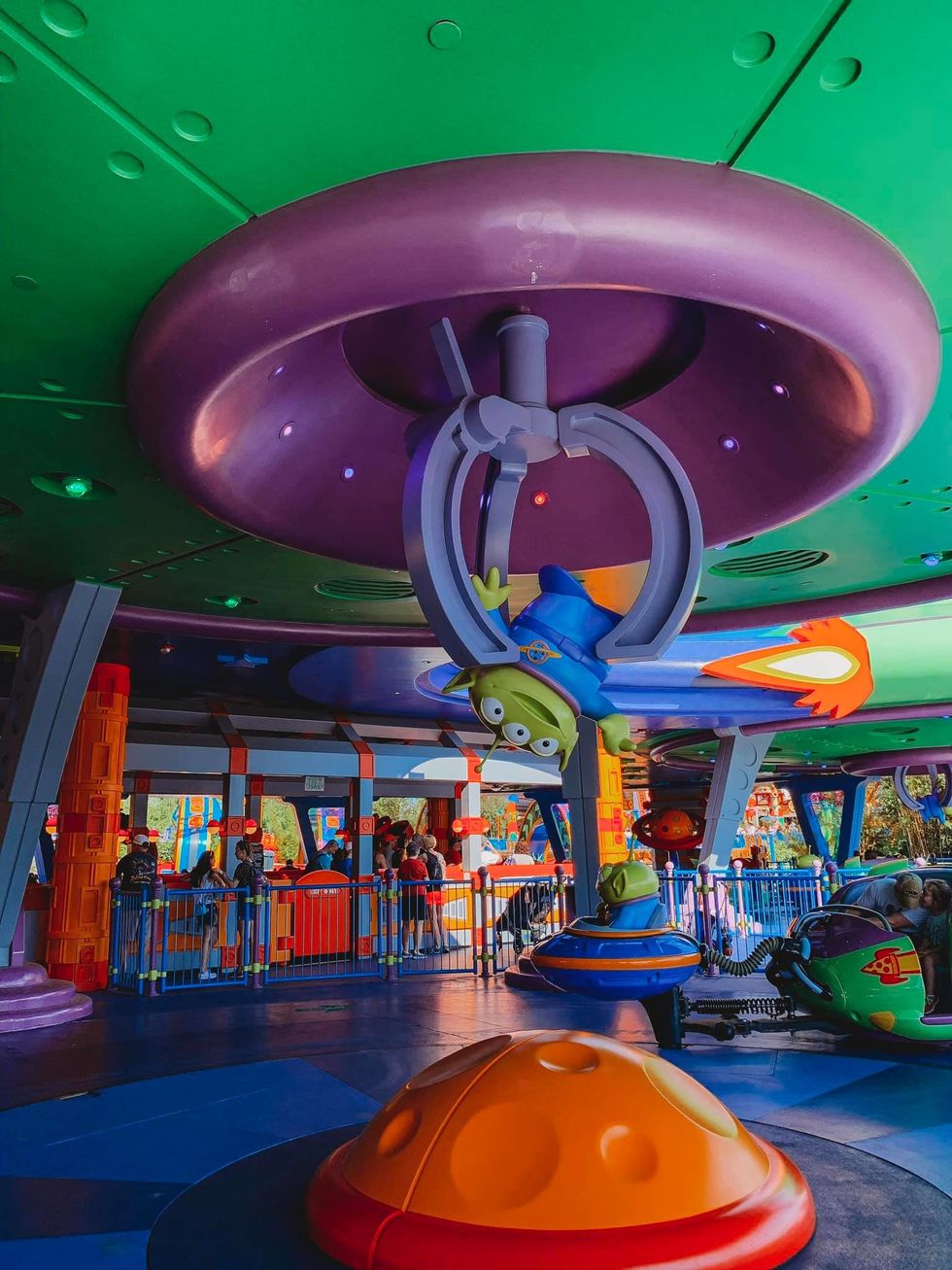 Personal Photo
Toy Story Land was like I was actually stepping back into my childhood. I could feel my heart growing two sizes from being happy. Nostalgic, let me tell ya.
Happiest place on Earth.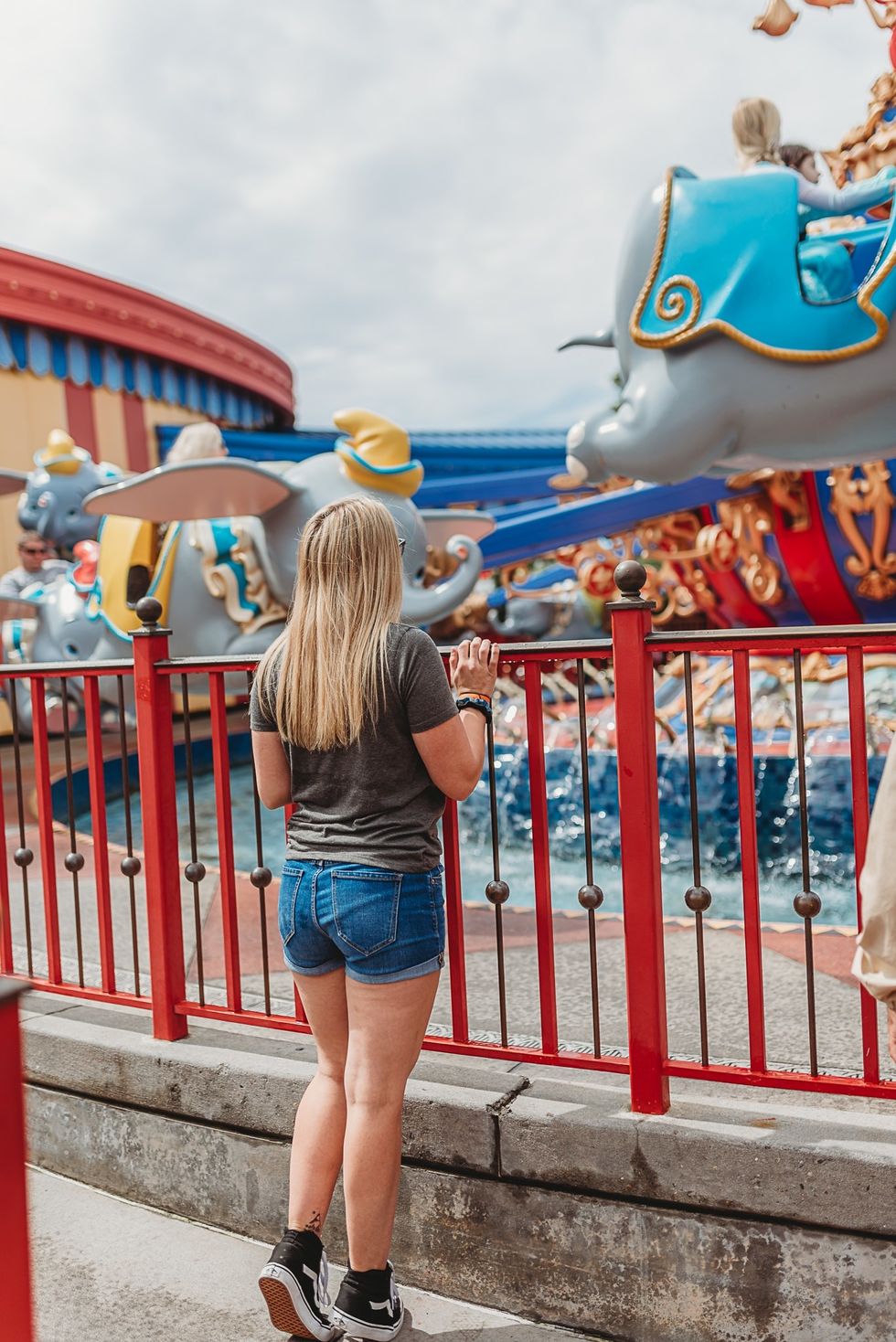 Personal Photo
It really IS the happiest place on Earth. I just felt like a kid again and I was having the time of my life the whole time. I would go back in a heartbeat and I can't wait to go back. 10/10 recommend you go.