I have spent a grand total of twenty years on Earth and have definitely met my fair share of people, both young and old. People are great and all but I am here to talk to you about something better than the human population, and that is dogs! I am more of a fan of dogs than I am people and here is why.
1. Dogs are loyal.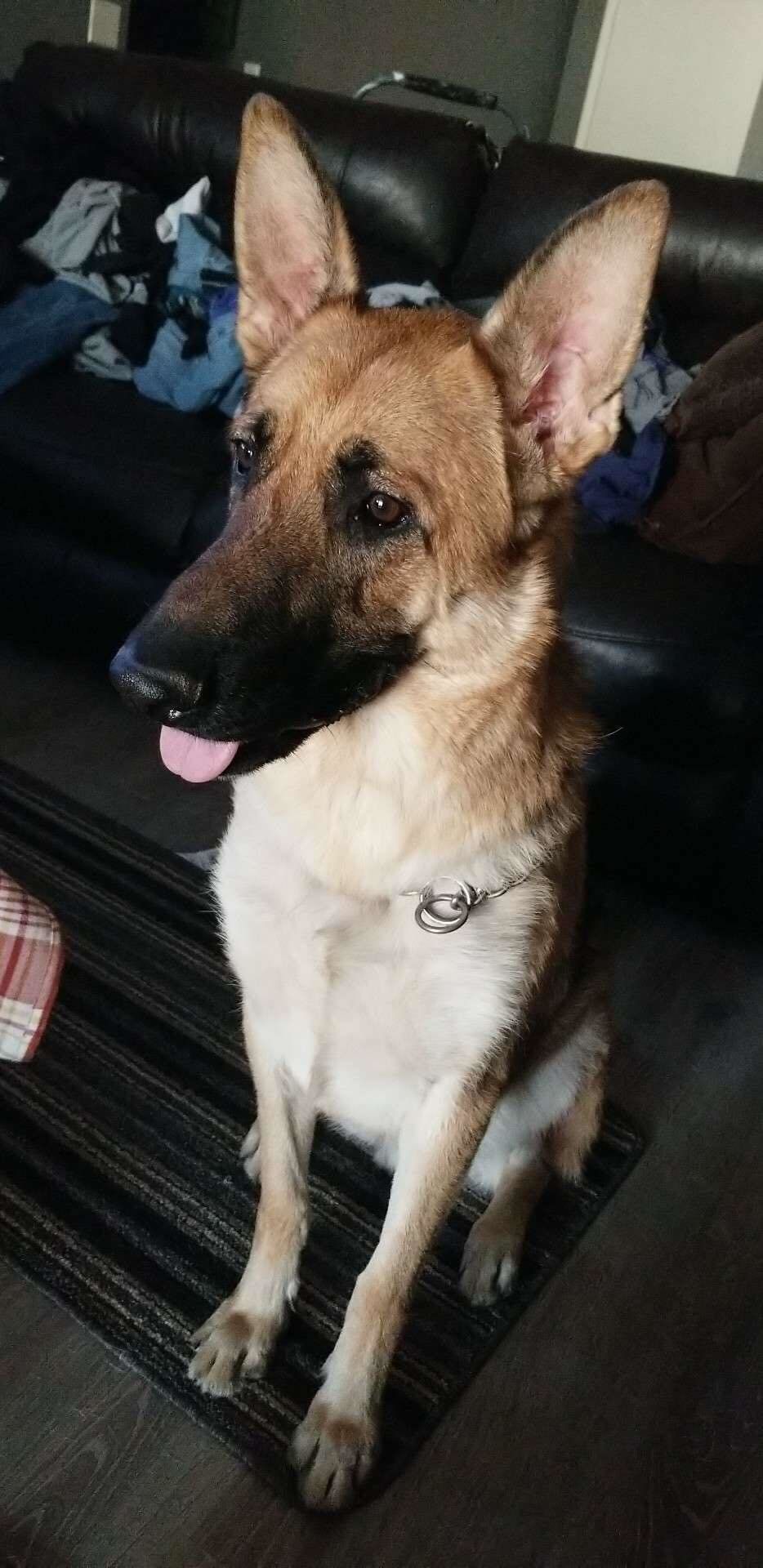 Now-a-days, it seems like it is a struggle for people to stay loyal, whether it be in a relationship or friendship. Nobody keeps each other's secrets anymore. I've lost a few friends due to them not being a loyal and true friend. However, you never have to worry about a dog being loyal. They are called "(Wo)man's best friend" for a reason.
2. They are smart.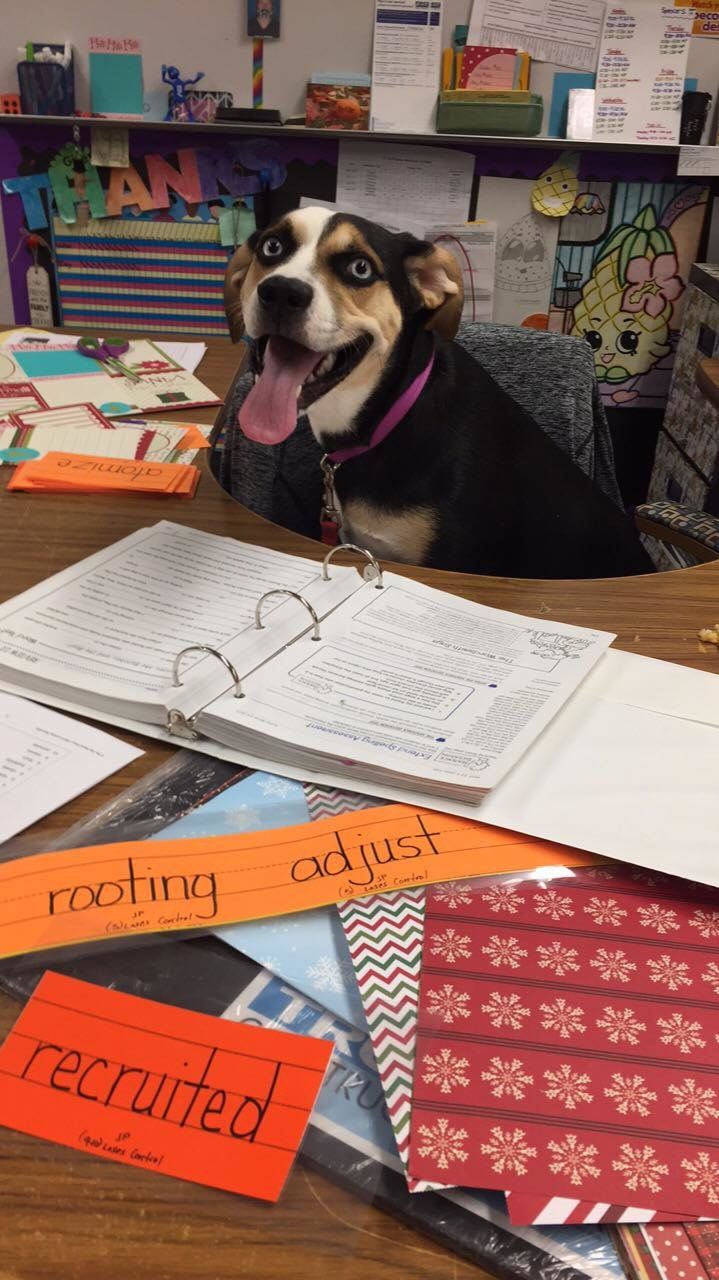 Not saying that people aren't, because some definitely are! However, dogs are super smart too! You can teach them tricks, they can feel it when their owner isn't happy, and they definitely know when they did something wrong before you know it. You ask them "what's wrong?" and then you realize that they got into the trash bin.
3. They take great selfies.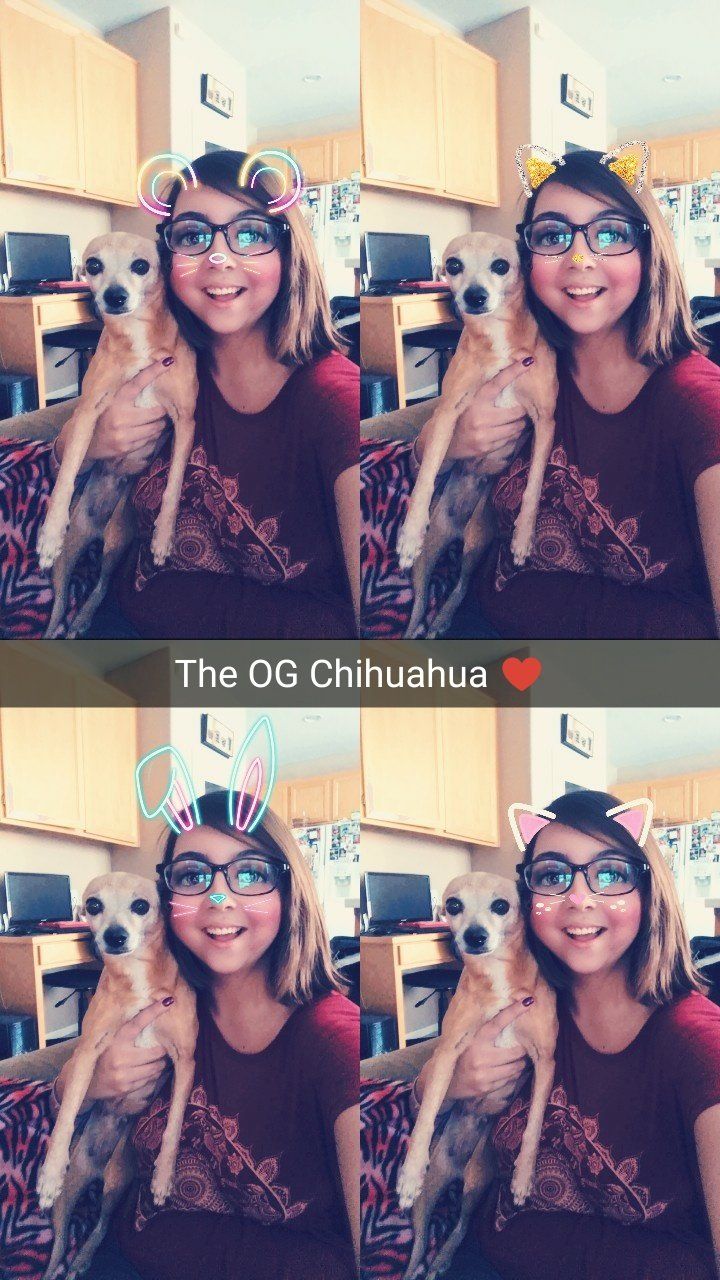 Dogs don't need filters or make-up like people do, all of them have a natural beauty. Plus, if your dogs are like mine, they actually look at the camera, smile, or pose.
4. They are adorable even as babies.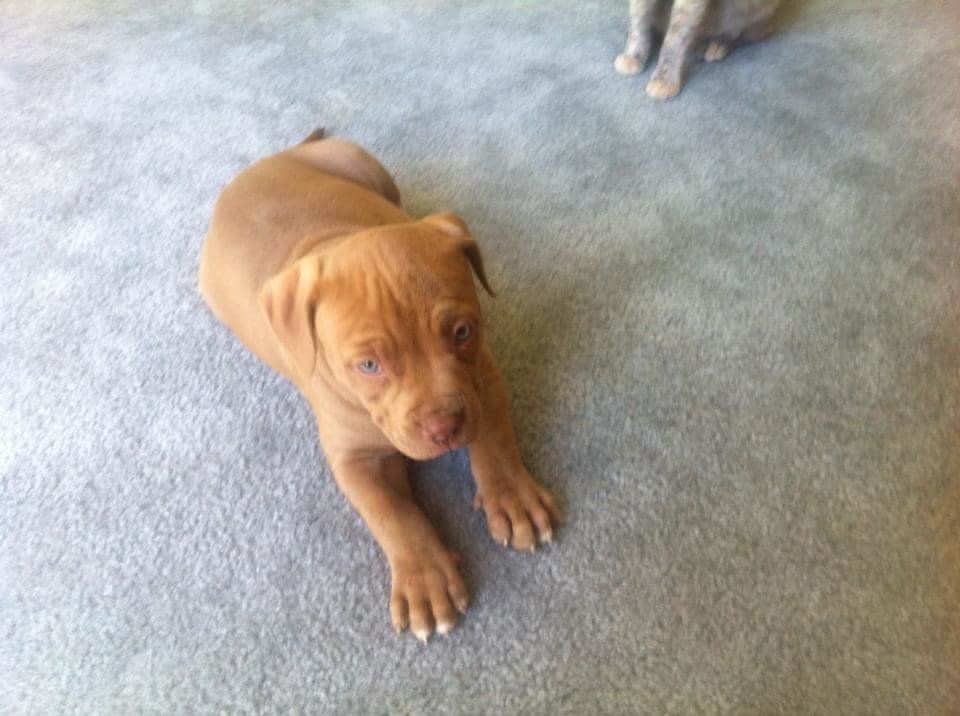 I mean, come on!? Look at those eyes!! Look at those face wrinkles!! Look at those paws!! Gah, I have puppy fever! I don't know about you but when humans are born, they look like aliens; I personally think babies are ugly. Some people may think babies are cute when they are first born, I don't. When puppies are born, they are the absolute cutest thing ever! They are so small and their paws are the size of your pinky finger; it's just adorable.
5. They love to be outside.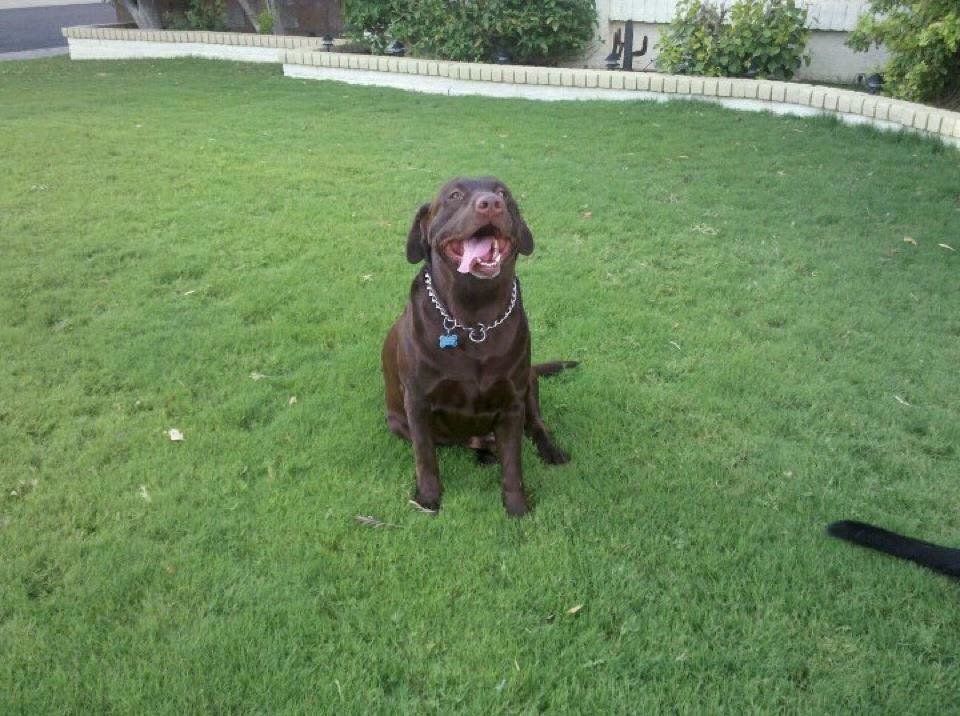 Dogs always love to be outside - unless there is thunder/lightning. If it is a sunny day, then dogs are always happy to be outside. It's not like with people that prefer to be inside and look at a phone/computer/tv screen all day. Shoot, if you need me, I'll be outside with my dog.
6. Dogs are always happy to see you.
It doesn't matter if you've been gone for 5 minutes or 5 hours, as soon as you walk through the front door, chances are your dog is right there to greet you with a big smile on his/her face. I can't even get that from my family *insert laughter*.
7. They make great travel companions.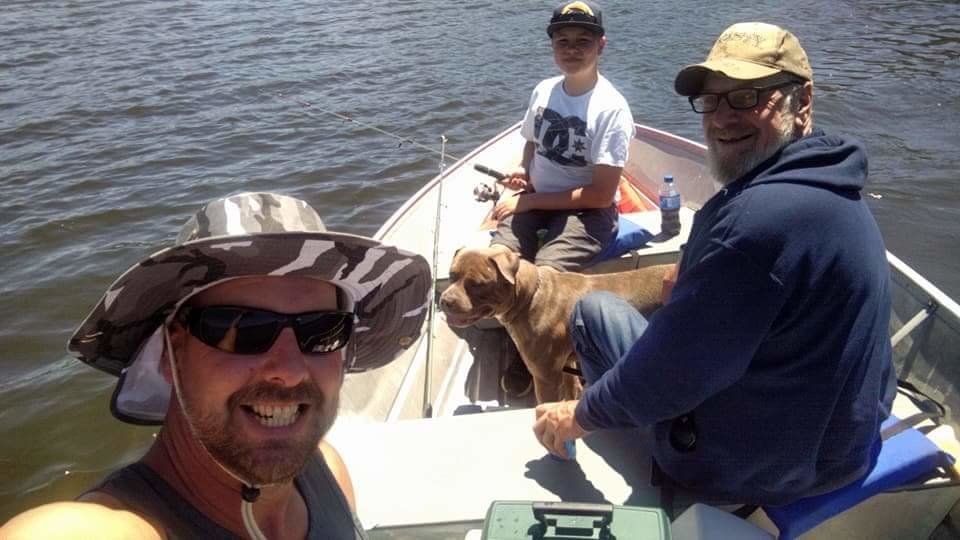 Last summer, I drove to Mexico with my dog and he absolutely loved it! In the above picture, my family took our dog to the lake to go fishing! Dogs are amazing travel companions.
8. The puppy dog face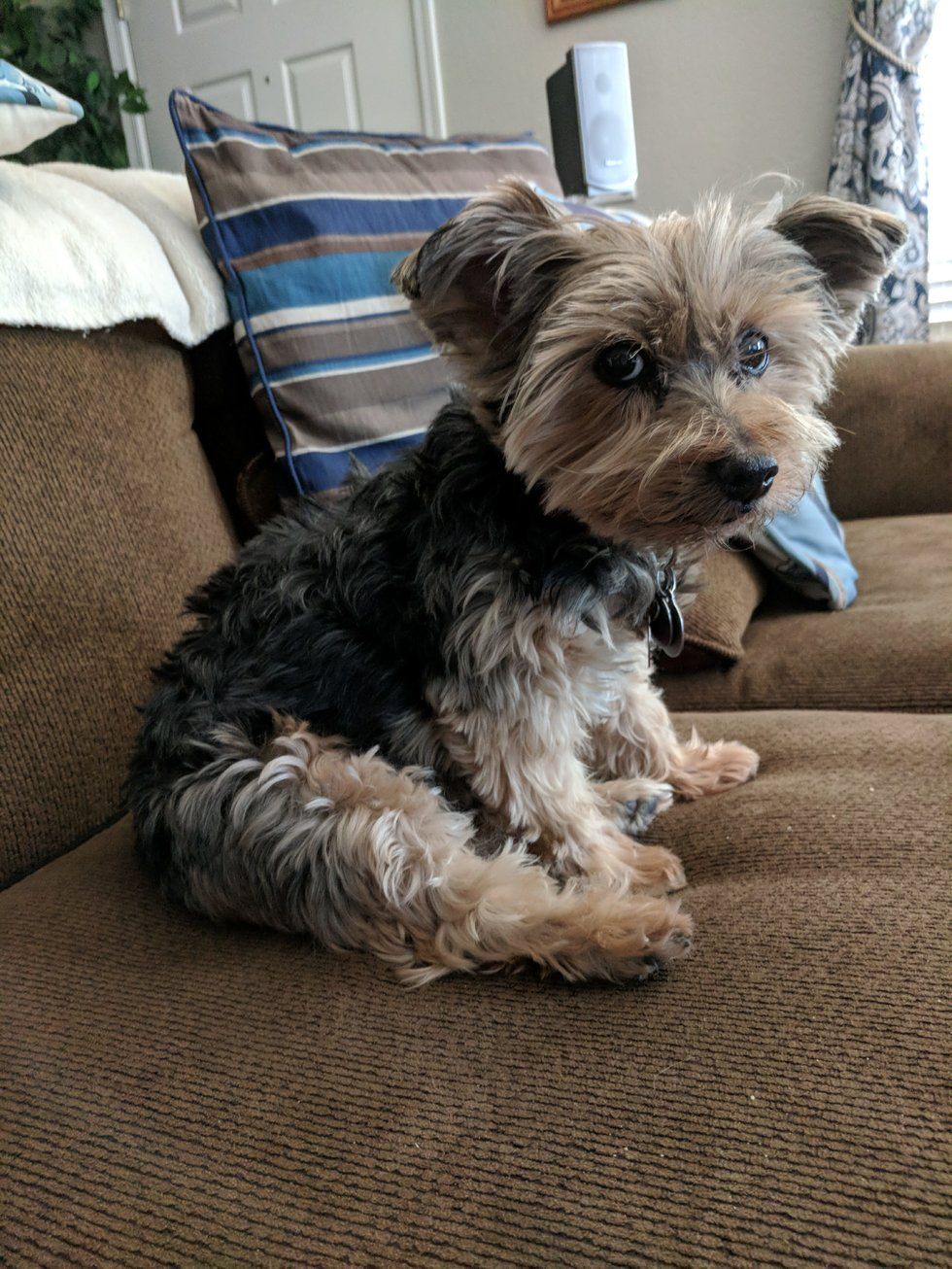 Within the dog community, there is no such thing as RBF - and if there is, it is still cute and not at all deadly. There is only the puppy dog face which all dogs use to their advantage when they want something. This face works for my dogs every time!
9. They look amazing in costumes.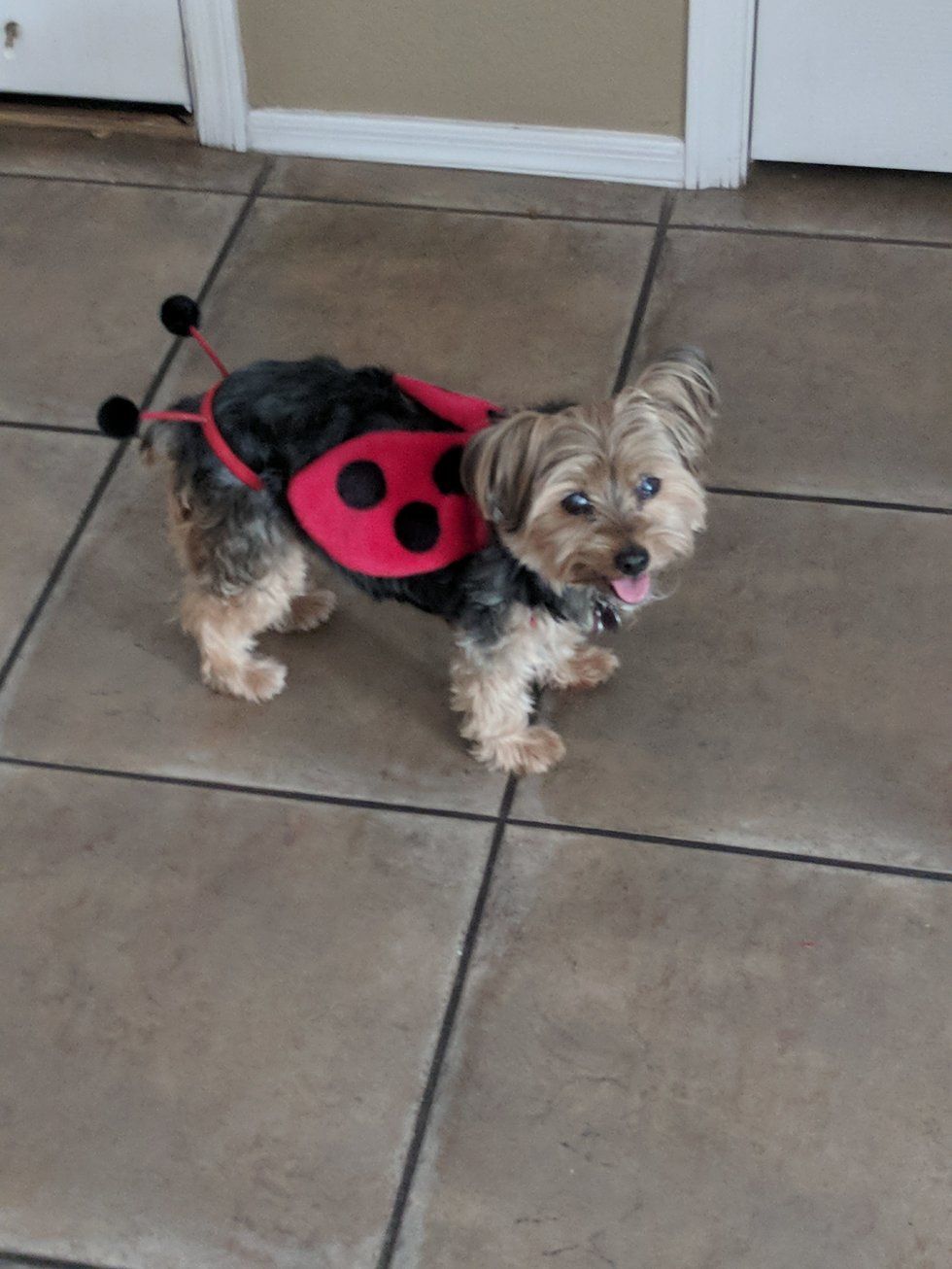 Yes, her antennas are on her butt but she still looks cute right?? No matter what outfit you put on a dog, it will be the cutest thing ever!
10. They go with the flow.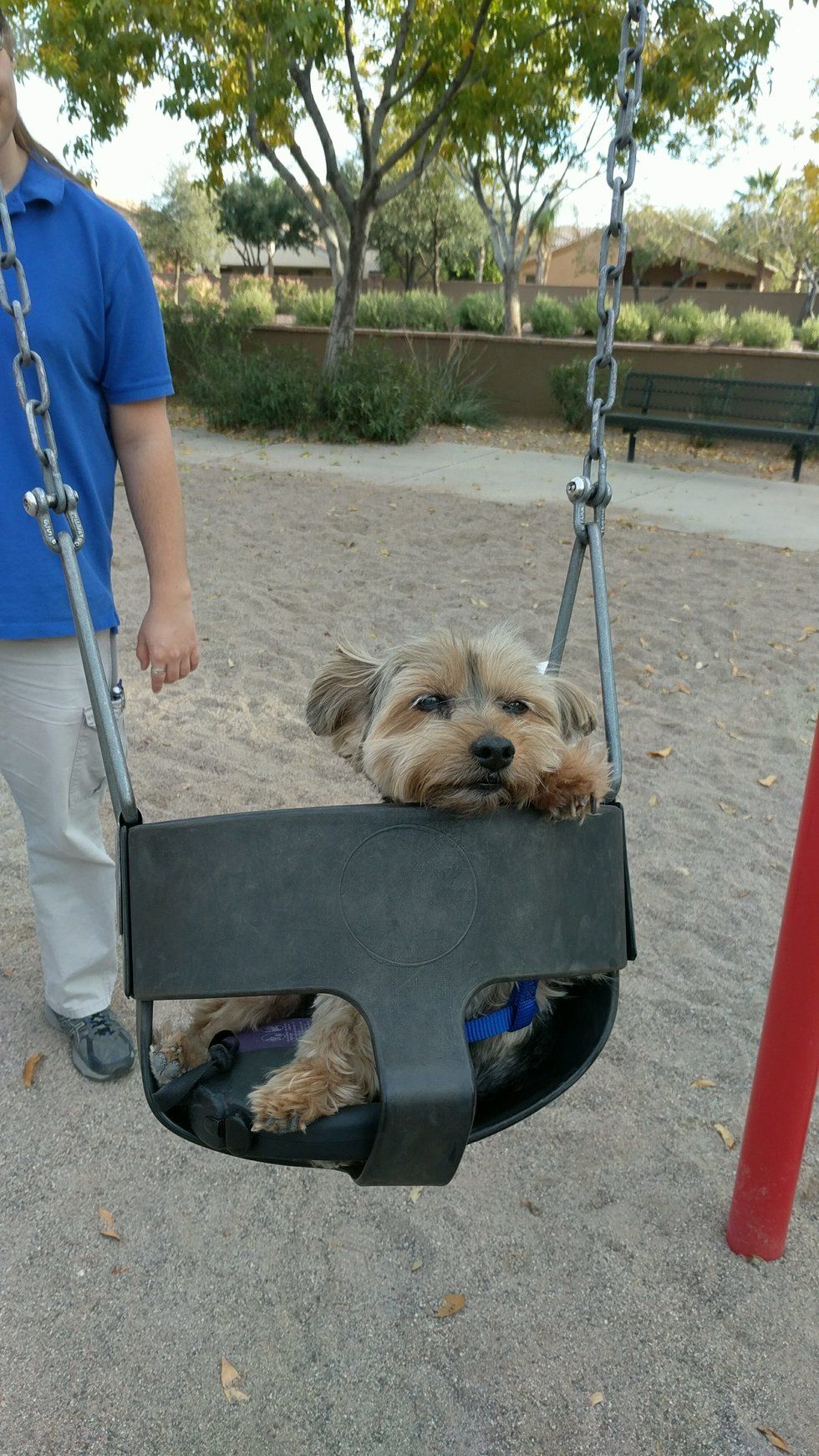 Whether you put them in a swing at the park or take them for a car ride, dogs just chill. They are literally just like "alright, I can dig it" and they sit there. They don't ask questions, though maybe if they could talk then they might, as of now I'm just going to stick with the fact that dogs are chill and don't ask questions. They just go with the flow.
Dogs are amazing animals and they will never let you down. Just in case I gave you puppy fever, here are a couple more pictures of cute doggies!