Welcome back
Sign in to comment to your favorite stories, participate in your community and interact with your friends
LOG IN WITH FACEBOOK
My bet is no, but let's test that theory.
Report this Content
This article has not been reviewed by Odyssey HQ and solely reflects the ideas and opinions of the creator.
Subscribe to our
Newsletter
Featured
Hint: It's just about everything!
4297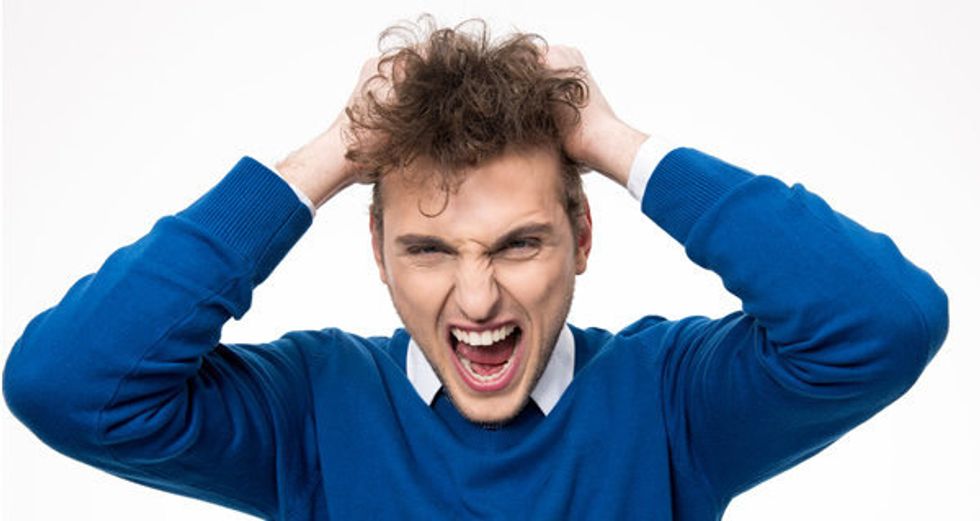 http://www.factandmyth.com/the-middle-class/are-mi...
Millennials: the generation everyone loves to hate. The babies of 1980 to 1995 take a lot of heat. I mean, we inherited a crashed economy, earn stagnant wages, live with crippling student loan debt, and try to enact change in a rigged system but our affinity for avocado toast and use of technology has wrecked society as we know it! As a tail end millennial, I wanted to know what I was ruining and, like any other annoying millennial would, I did some research. I scoured the internet, read online newspapers and scrolled through every listicle I could find. So, in case you needed another reason to resent the millennial in your life, here are the 100 industries we've killed, things we've ruined or concepts we've destroyed.
Keep Reading...
Show less
Featured
This month, Odyssey brings about awareness & normality to conversations around mental health from our community.
3493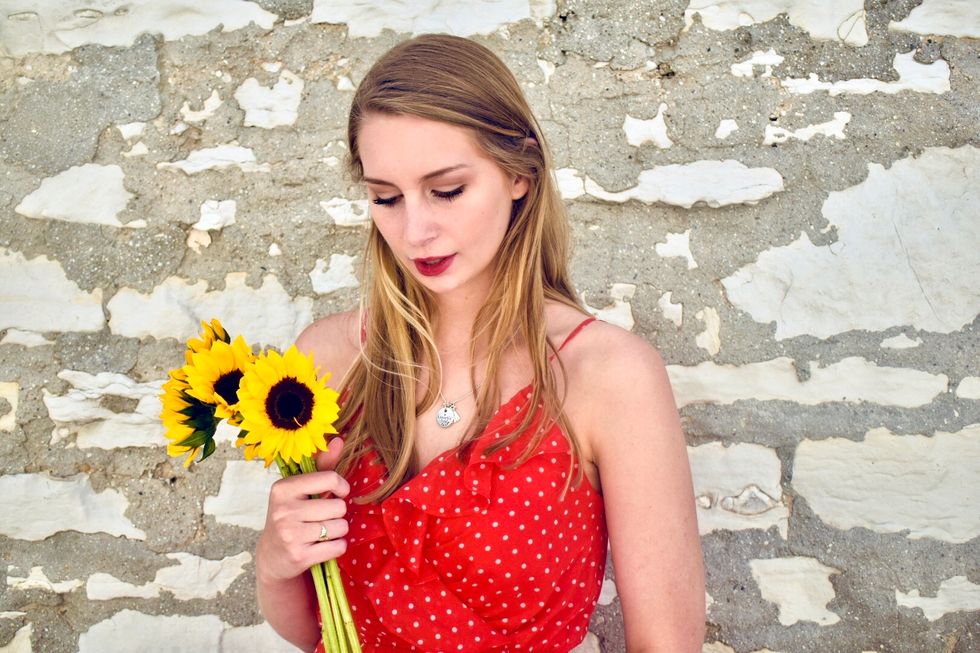 It's no secret that even in 2018 our country still struggles with discrimination of all kinds. Society labels individuals by the color of their skin, heritage, religion, sexuality, gender, size, and political beliefs. You are either privileged or you're not. However, here's the thing, anxiety doesn't care about your privilege. Anxiety doesn't discriminate.

If you don't believe me, check out these statistics from the US National Library of Medicine and National Institutes of Health on the prevelance of anxiety in white, African American, Hispanic Americans, and Asian Americans. Below you can see that the percentage of individuals struggling with anxiety disorders in each race is pretty close from race to race. Of course, these are only diagnosed cases of anxiety disorders, so it is possible that the data is skewed if people are unable to see a psychologist.
I'm not saying that everyone with anxiety struggles with the same kind or has the same fears. No one's story is the same. The anxiety that someone like me struggles with is probably a lot different than someone who is conflicted about their sexuality or someone who is the subject of racial profiling. However, that doesn't mean that people who don't have to deal with those struggles don't battle anxiety too.
My friend recently wrote an article about anxiety and a lot of people didn't take her seriously because of her privilege. But let me tell you, the chemicals in your brain could go haywire on you regardless of the amount of money in your bank account, the size of your jeans, or the color of your skin. Anxiety isn't rational. It doesn't care if everything is fine and dandy in your life— it will send off fight or flight signals to your brain regardless.
Anxiety doesn't care about your place in society because it's not logical. It doesn't make sense.
Keep Reading...
Show less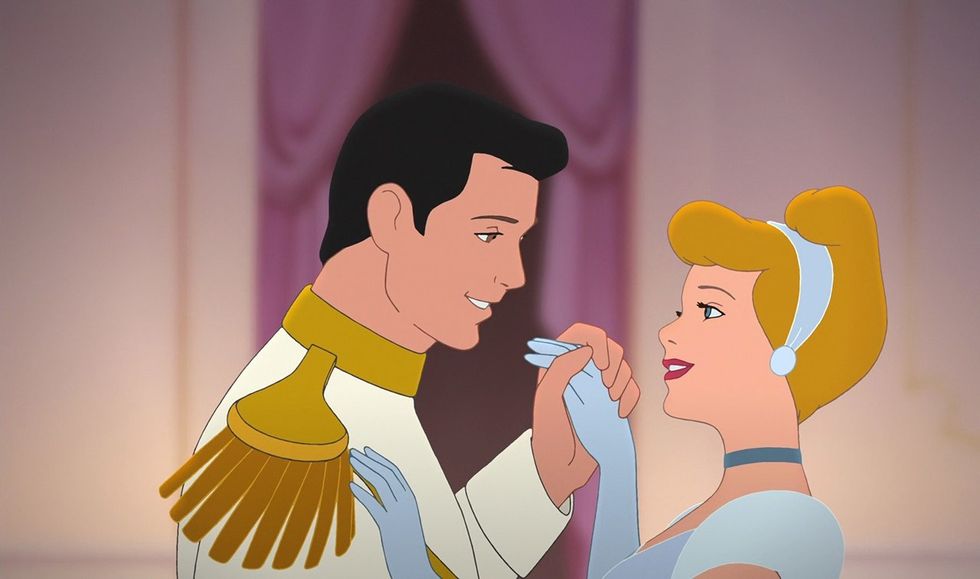 Disney
After surviving a year of college and watching "Clueless" countless times, I've come to the conclusion that college boy charm is very much a real thing and it's very very attractive. It's easiest explained through Paul Rudd's character, Josh, in "Clueless". The boy who has a grip on his life and is totally charming. In this article, I will list the qualities of a specimen with College Boy Charm, to help you identify him at your next party or other social events.
He's wearing a dopey smile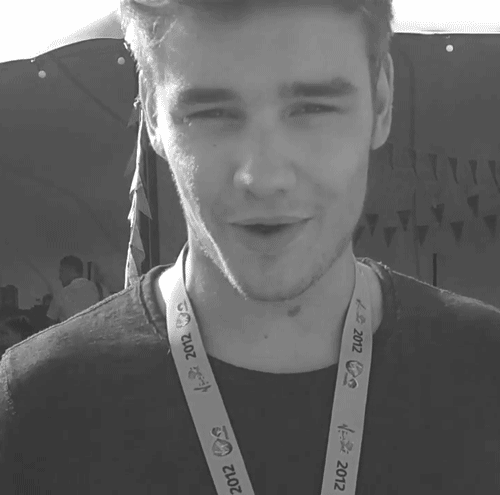 Giphy
Why is he smiling like that? We don't know, but it is very cute. He smiles like the guy who led the orientation group that you all definitely were crushing on.
You are very nervous to talk to him
The joke of the matter is he looks so friendly and charming, it's scary.
He's barely drunk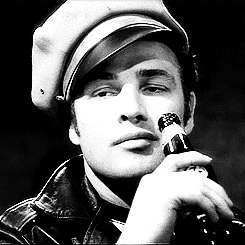 giphy.com
When you ask him how many he had to drink and he says "Only one beer".
(●♡∀♡) He's so nonchalant about his self-control (´∀`)♡
He's what high school you envisioned all college boys would look like
High school you were so ready to go to college and finally date REAL MEN. You imagined these good, tidy, studious, boys. Upon arrival at your campus, you realized how rare these mythical creatures are. They are very hard to track down as vaping has become common practice among many college brothers, but when they are found it suddenly becomes very clear that he is the one you imagined all throughout high school.
Keep Reading...
Show less
Featured
As Tik-Tokers rise to fame, do their 'copy-cat' dances deserve the clout?
4728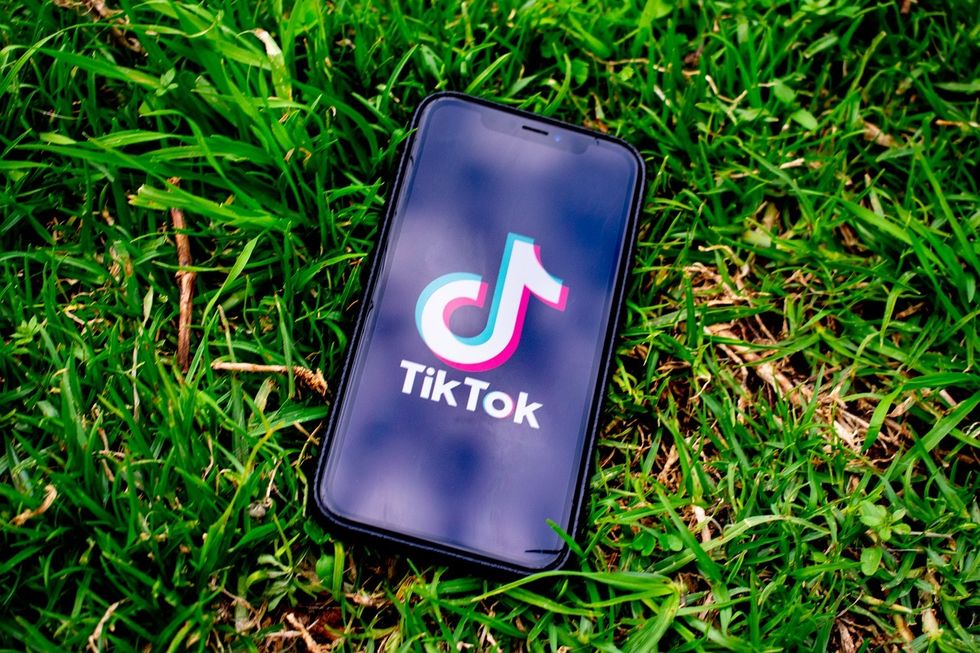 https://pixabay.com/photos/tiktok-social-media-app-tik-tok-5323007/
Oh, the wonders of social media. Trends come and go just as quick as a story on Instagram, everyone posting for their shot at fifteen minutes of fame, and the ever growing following of a new type of celebrity- social media influencers and content creators. Everyone who owns a smartphone probably has Instagram, Twitter, Snapchat, and now Tik-Tok, as it's growing to be a major social media platform for teenagers and young adults. Tik Tok became popular in the United States in late 2019 and since then has grown a considerable amount. Personally, I was one to make fun of Tik-Tok and say it was a dumb app like Musical.ly or Triller, and now months later, I spend more time on it than I do on Instagram.
The amount of creativity that goes into content on Tik-Tok is more than I would've ever expected when I first downloaded the app. People create "point of view" clips that are mini-movie plots for the audience, supposedly easy choreographed dances (that I somehow still can't do as well as Charli D'Amelio), smoothly edited "transition" videos, and of course common "thirst trap" or lip-syncing videos from both boys and girls.
As can be seen from reading this article and even skimming your own For You Page, Tik-Tok allows its users to create as much as they please and whatever they please. However, it's all just for the fun of it until content gets a significant amount of likes and views. People like D'Amelio and Addison Rae have blown up as a result of making and recreating Tik-Tok dances. D'Amelio has over 80 million followers and Rae is close behind with 58 million. That's more followers than some A-List celebrities have on Instagram! These girls, and many others, have gotten so popular so quickly, that they have made a ridiculous amount of money in a ridiculously short amount of time from their videos, ad revenue, sponsors, etc. Their road to fame has been seen as controversial to other teenagers asking, why did they get to become famous for doing something as simple as recreating dances? D'Amelio, according to Celebrity Net Worth, is worth four million dollars and made that fortune in under a year! Rae, according to Celebrity Net Worth, is worth two million dollars.
D'Amelio and Rae's road to stardom has brought many opportunities on and off of social media. D'Amelio is now an official spokesperson for Hollister Co. jeans and has her own coffee order, The Charli, on the Dunkin' Donuts menu (super jealous of this one..I get coffee everyday...Hey Dunkin', where's 'The Alexia'?!). She also collaborated with Morphe on a new makeup brand called Morphe2. Similarly, Rae co-founded her own makeup company, Item Beauty, and works with American Eagle Jeans. Soon, D'Amelio and Rae are both going to be voice actresses in animated movies on the Big Screen! The countless other sponsors and sources of income that have enhanced the celebrity status of these girls are also enriching other Tik-Tok content creators, such as "Snitchery" (Eleanor Barnes), Loren Gray, Abby Roberts, and more.
The issue at hand, in my opinion, is why have these girls gotten so famous in under a year? What have they done that made them stand out from the content of the other millions of users on Tik-Tok? These girls have mostly made "transition" videos and videos of themselves recreating dances. What about their videos has been so captivating that we have all stopped in our tracks on our For You Page to watch and "like" their 15-to-60 second video clips? The way I see it, we all want to be a part of the trends. Whether that means buying new clothes or watching certain people, teenagers always want to fit in and not be the odd one out. Regardless of whether content creators like D'Amelio and Rae are going to be around for a while or just a flash in the pan, they are what's popular now, so everyone wants to go along for the ride. Another reason we all follow and like these simple, yet viral videos is natural human envy, the idea 'why are they so famous if I can do these dances too.'The desire to be financially comfortable and famous is something we all have, but many of us don't have the mindset and motivation to make it happen. The wealth and fame of Tik-Tok creators is inspirational, but perhaps it demotivates users from working hard the traditional way to gain wealth, i.e starting a business, working multiple jobs, etc. and promotes the shortcut to easy money.
Now comes the ethical question, are they deserving of the riches that have been handed to them? How much work really goes into making their content that generates thousands of dollars from sponsors? It seems like they get wealth and celebrity status from not doing anything worthwhile. For instance, Rae is at a high point in her career, so high in fact, that she has befriended the Kardashians, who are also up for debate on whether or not they deserve all the fame they have bestowed upon them. Solely because of Rae's popularity, Kourtney Kardashian posted on Instagram a picture with her in the pool on August 24th. Society has come to a point where it is letting people just like you and me "go viral," for sometimes no reason other than our physical appearance and our trendy clothes. Are D'Amelio and Rae famous for ridiculous Tik-Tok dances or have they put in hard work, such that their prosperity should not be questioned?
Youtube is a competing platform that arguably requires a lot of work and talent to make a stable living. Booming creators on Youtube tend to have a crew and tool kit of equipment in order to make high quality videos. Youtuber Berlin Edmond, a gamer and entertainer, has a paid editor, multiple cameras, professional mics and headphones, lighting equipment, and exceptional computer monitors to give his audience a good viewing experience. Many Youtubers who do this much for each video they create don't get nearly as much recognition or opportunity as content creators on Tik Tok. Generally, successful youtubers have been making videos for years, while people like D'Amelio and Rae have rocketed to fame seemingly overnight. For example, Shane Dawson (even though he's cancelled) continually made videos since 2008 that generated a stream of revenue to afford his lifestyle. In 2020 he stopped making videos, but that was after 10+ years of creating videos and gaining a following. Can Tik-Tokers say the same for the work they put into each video? Most just need a standard ring light and their phone, then they're set to make viral videos. Regarding monetization, Tik-Tok created a one billion dollar fund to pay creators who apply. This source of income gives Tik-Tokers a way to make a living off of undemanding 15-second video clips. While this can be beneficial for smaller, hard working, users, we will have to see where the funds are allocated.
In spite of everything, Tik-Tok has been an amazing outlet for those who choose to make creative content on the platform. Whether or not young personalities such as D'Amelio and Rae deserve their newfound fame, they have become influential idols in the eyes of the young kids watching them. We can only hope that any of the new Tik-Tok celebrities will strive to be good role models for their viewers, and not abuse the power they attain.
Keep Reading...
Show less
Featured
And as a woman, I want us all to love ourselves a little bit more today.
7988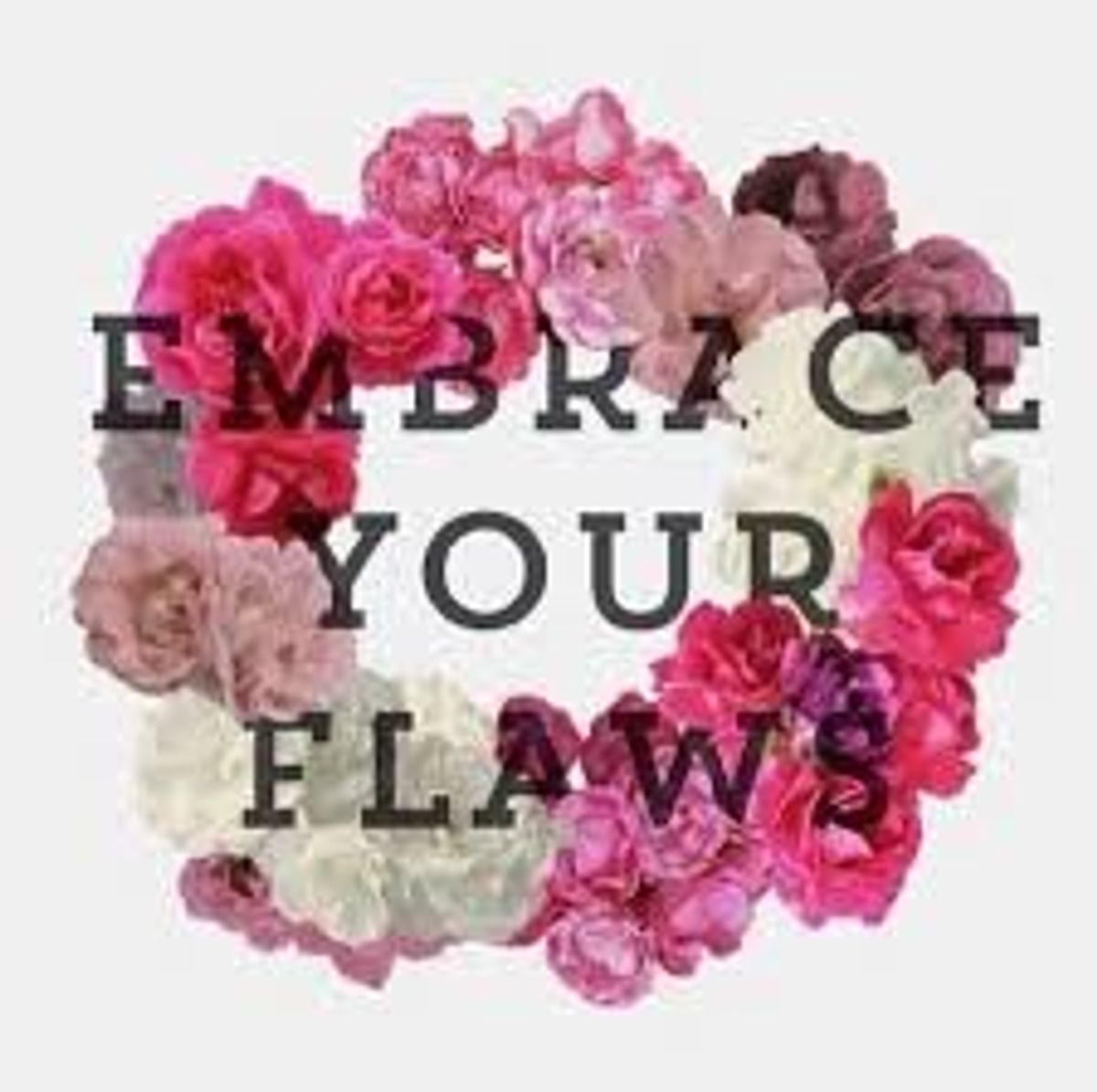 Women have such high standards to live up to today. We're expected to do and be so much. The great Tina Fey said "Every girl is expected to have Caucasian blue eyes, full Spanish lips, a classic button nose, hairless Asian skin with a California tan, a Jamaican dance hall ass, long Swedish legs, small Japanese feet, the abs of a lesbian gym owner, the hips of a nine-year-old boy, the arms of Michelle Obama, and doll tits. The person closest to actually achieving this look is Kim Kardashian, who, as we know, was made by Russian scientists to sabotage our athletes." This quote is not only hilarious, but also incredibly true! How many of you feel insecure every time you walk on campus, or every time you walk into a party? Even the girls you think are perfect are insecure. Everyone has flaws. Sure some flaws may be more exaggerated than others, but that doesn't mean that the girl still feels bad about them. My point here is that it doesn't matter how "perfect" you are, what matters most is how "perfect" you feel.

In a world that's moving so fast, it's important to slow down and focus on what's important. We become so focused on other people, on other things. If you think about it, we're actually a very selfless society. We're constantly worried about other people—family, friends, loved ones. And we all get so wrapped up in our significant others. It's great to have someone to talk to at the end of the day, but, you can't forget about yourself. I mean somebody has to take of you and your body, right? Okay, so why does it matter if you love yourself? If you just walk around with your body and your mind and not be happy with it, are you going to be a happy person?? There's a very large chance the answer is no. Do you want to be happy? …. Well, then listen to what i'm saying here guys.
It's 8:00 a.m. Time to get up for class and get ready for the day. You go to the mirror. "Wow i look good" (sarcastic tone), you think. You decide to just throw on some sweatpants and grab something quick for breakfast, like a pop tart or something. And then you're out the door. You're on the bus and thinking "please no one pay attention to me" "I don't want anyone to notice me today." Then you walk on campus with your blinders on, making sure not to draw any attention to yourself. You go your whole day trying to be unnoticed, hidden from the world. Did you notice something about this routine? Where was the positivity in it, where is the self-love? Where's the consideration for your body? There's nooooo love here guys. Now what if you got up in the morning, told yourself "damn i look great," and actually meant it, put on a rockin' outfit, ate a nutritious and tasty breakfast, and told yourself, "i'm gonna kick this day's ass." Your day would be completely different. I promise. By doing these things you're setting yourself up for success. By looking good and giving yourself a nutritious breakfast, you're showing that you love yourself. The way you treat and think about yourself has such an impact on your success and future.
So where do you begin if you're completely unsatisfied with your body, your looks, your personality? Start with small changes then. If you're unhappy with your weight and the way you feel because of it, do something about it. And no, don't just say you're going to do something, actually do something. But, it's also important to remember that even though you're not satisfied right now, you're still beautiful. You're still capable, you still have amazing things to offer. You're a human being, that's something beautiful just in itself! It's so crucial to keep this in your mind— you will always be you. Stop wishing you were someone else— (this is something i've been guilty of way too many times). It's easy to look at celebrities and try to mirror them or get down on yourself because you aren't and never will be them. Well, that's because you. are. you.
Okay, I want you to look in the mirror. Look at your face and your body. Notice all the things you love about yourself. Notice the things you don't like. Now, instead of endlessly body shaming yourself. Turn those negative thoughts into positive thoughts, find the bright side of them. Say you have some extra belly fat, (big whoop) look at the bright side—belly fat is a comfortable cushion! It's little silly things like that that will make it seem like less of a big deal. The more you practice small exercises like this the more it will boost your confidence.
So as women, i want us all to love ourselves a little bit more today. Go look in the mirror right now. Every square inch of you is gorgeous, and don't ever let anyone tell you that it's not.
Keep Reading...
Show less
Subscribe to Our Newsletter