I have been recently obsessed with creating my own outfits for tailgating, and I was surprised with how easy and quick it is! Jackets are perfect for the fall, winter, and even early spring seasons. I ended up wearing mine all of the time around campus and I have received so many compliments! Buying custom painted jackets off of the internet and places like Etsy and DePop can be a bit pricey sometimes, but you will be amazed at how quick and easy it is to do it yourself! Below you will find a quick how-to on how I created my jackets as well as some more inspiration pictures I found.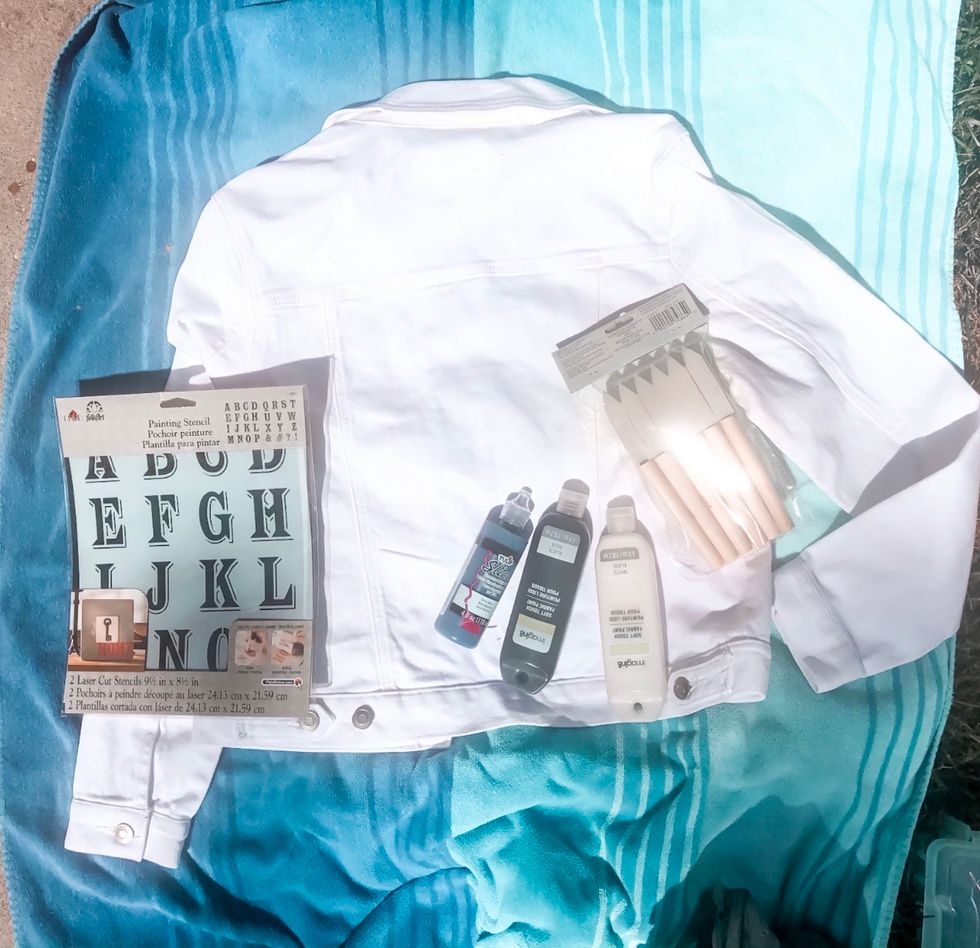 Materials I Use
The materials I purchased are super simple! I found my jackets for $15-20 at Forever21 and WalMart. I got fabric paint in my school colors at Michaels, but you can also grab some at places like Target or any other craft store! Some places even have cool metallic or sparkle fabric paint options. I recommend getting white and black along with your primary school colors. I also grabbed stencils in a size and font I liked and some sponge brushes (regular brushes work well too, especially in smaller areas you're painting in the stencil).
When you are ready to paint, grab an old towel, paper towels, or newspaper to put under the jacket. I also recommend cutting a piece of cardboard to place under the middle of the jacket so you can paint on a flat surface. The last thing you need is a cup of water to rinse off paint when necessary. I would suggest painting off of or mixing paint on a paper plate.
TIP: If you want a lighter or darker shade of your primary school colors, just mix it with white or black!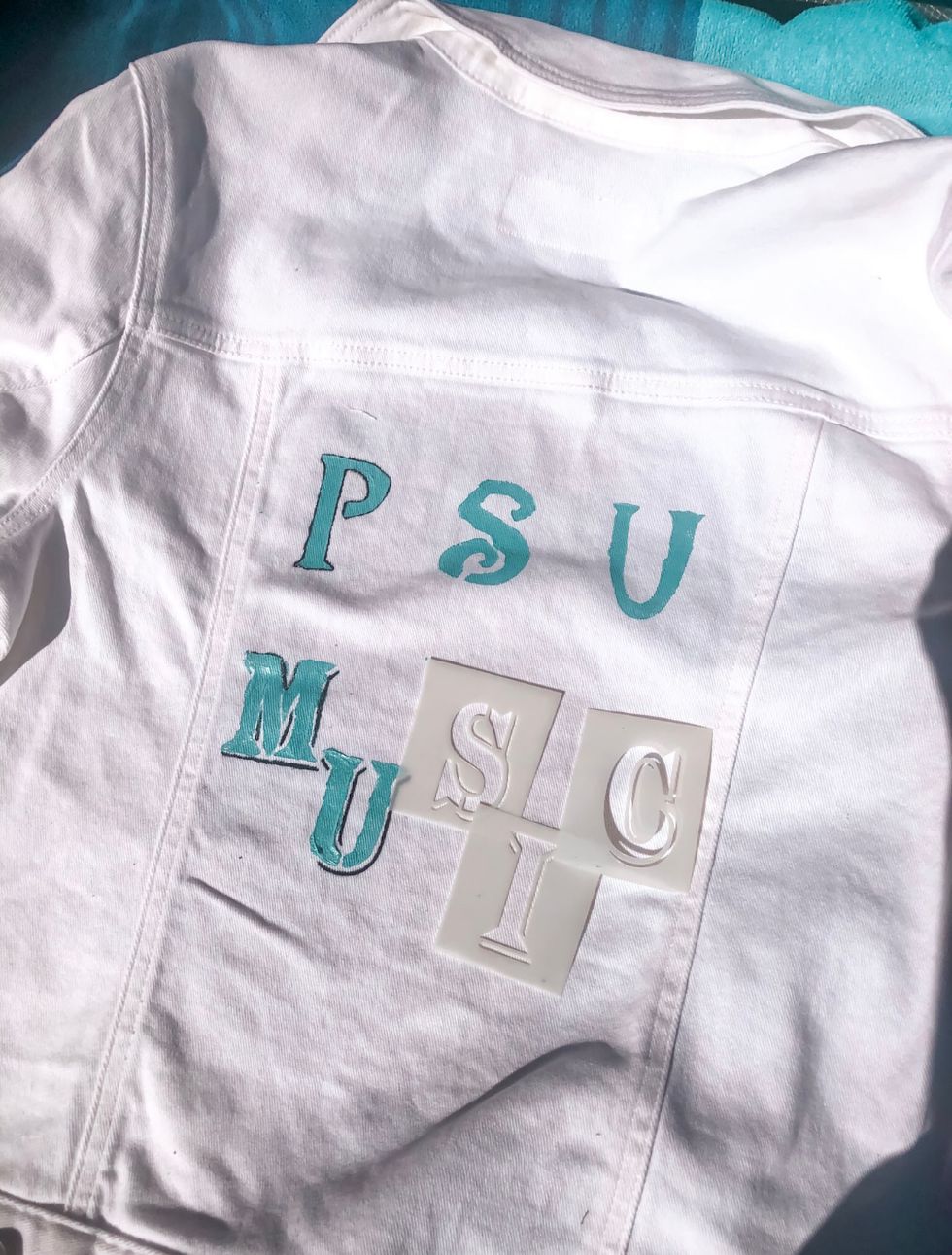 This is where you can get creative! Always make sure to lay out the stencils before painting so you have a good idea of margins and sizing for the words and shapes. The picture above is from a jacket I created for my specific major rather than a tailgate, so you can create your jacket to fit whatever you like!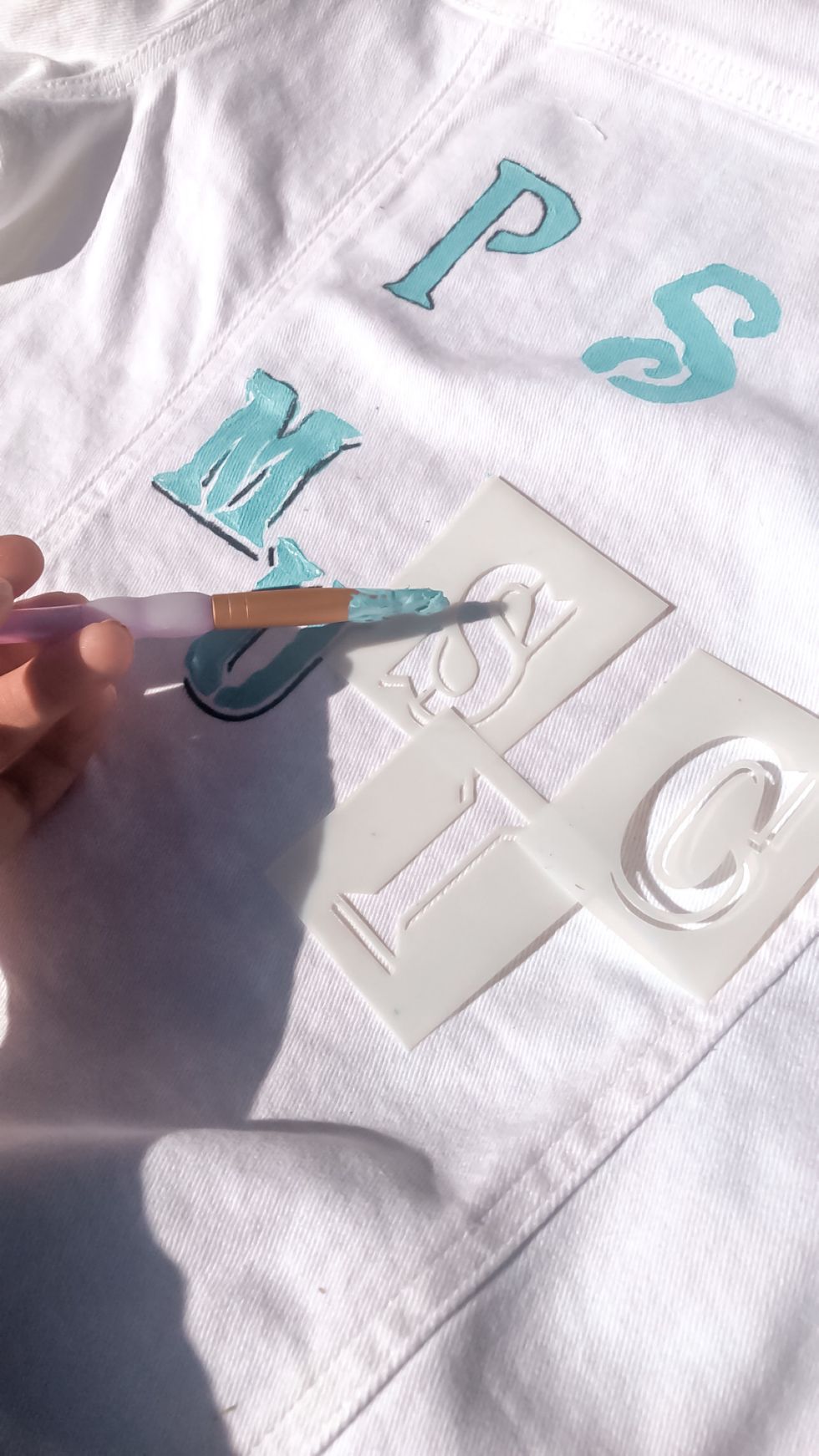 I usually stencil in my letter outlines before painting, and after the paint is dry I clean up the edges by outlining it with black or white paint (or you could use a paint pen-super helpful!)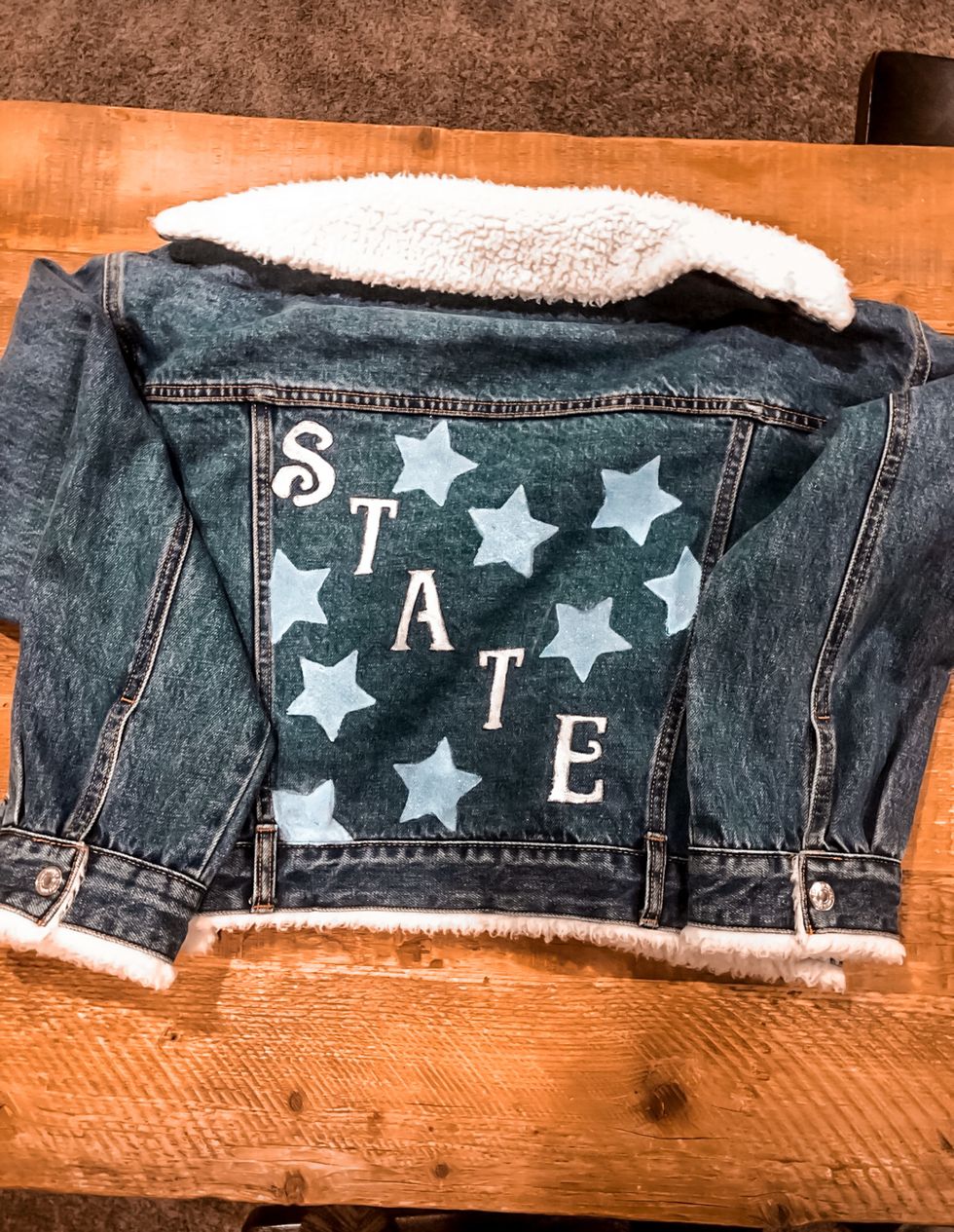 You can add hearts, stars, or any other design you love to the jacket to add more detail! If you painted inside, I would recommend letting your jacket air-dry for 24 hours. If you painted outside, the jacket usually dries anywhere from 2-5 hours depending on how hot and sunny it is.
And that is all there is to it! This is a super simple and easy DIY to get ready for football season this fall or whatever activity you like.
Below is some more inspiration I found on the internet with jackets people made for other colleges!