If you were looking for a simple way to make a mask, I am happy to share how I personally make them. I have a pretty small face in general, so I prefer having my homemade ones so they fit better. This is also a great alternative to just throwing away any clothes! Before starting, you will need to make sure you have fabric, thread, a needle, and pins; if you have a sewing machine, you obviously could use that instead of hand sewing it.

Here we go!
Step 1
The first thing I did was cut one of my shirts I didn't want anymore into a long rectangle with a width that would be unique to my (small) face.

Step 2

Next, I box pleat the fabric which will look like this.
Note: Do not be worried about extra length of the fabric because you can fix that later.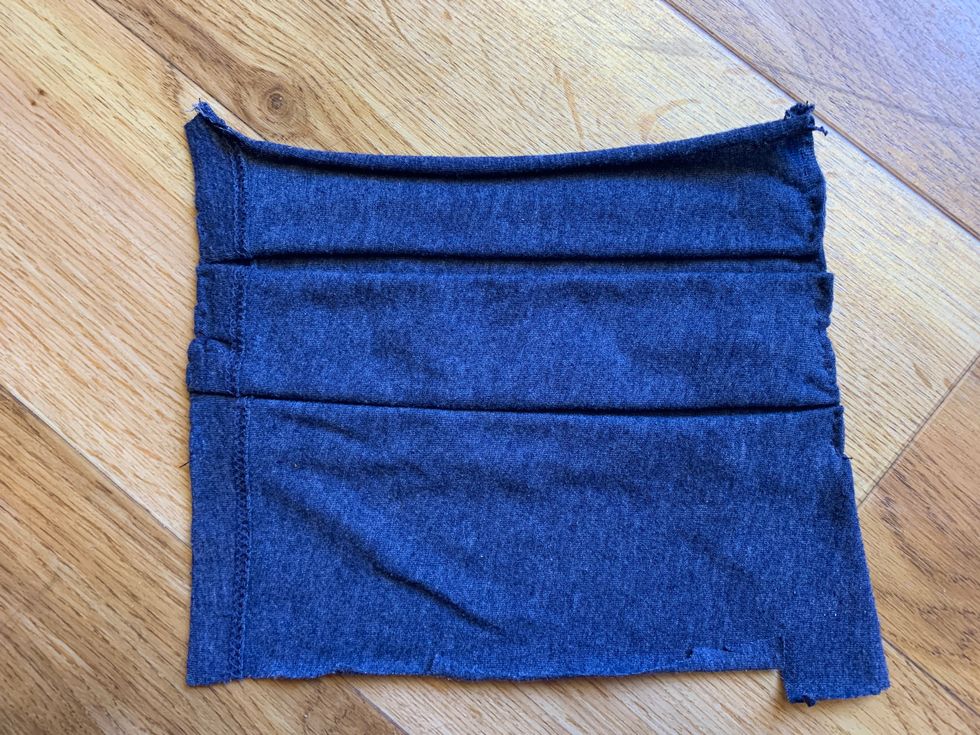 Front of the maskMe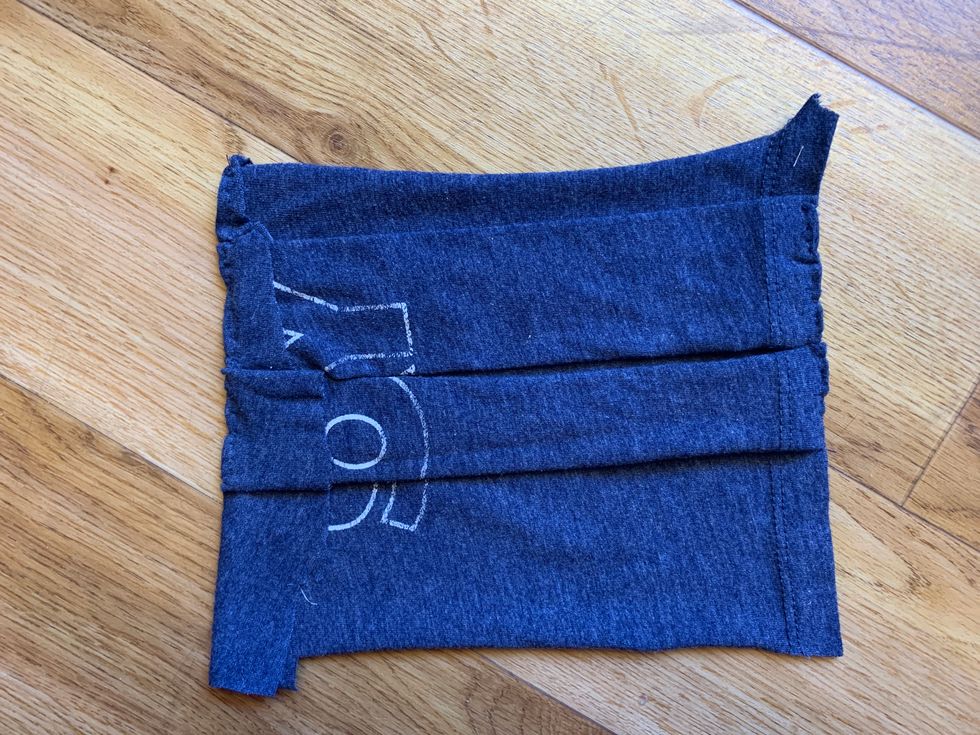 Back of the maskAlso me

To make these pleats, first draw out these lines on your fabric. The lines are about 1 1/2 inches each, but I personally eyeballed it and it still turned out good in my opinion.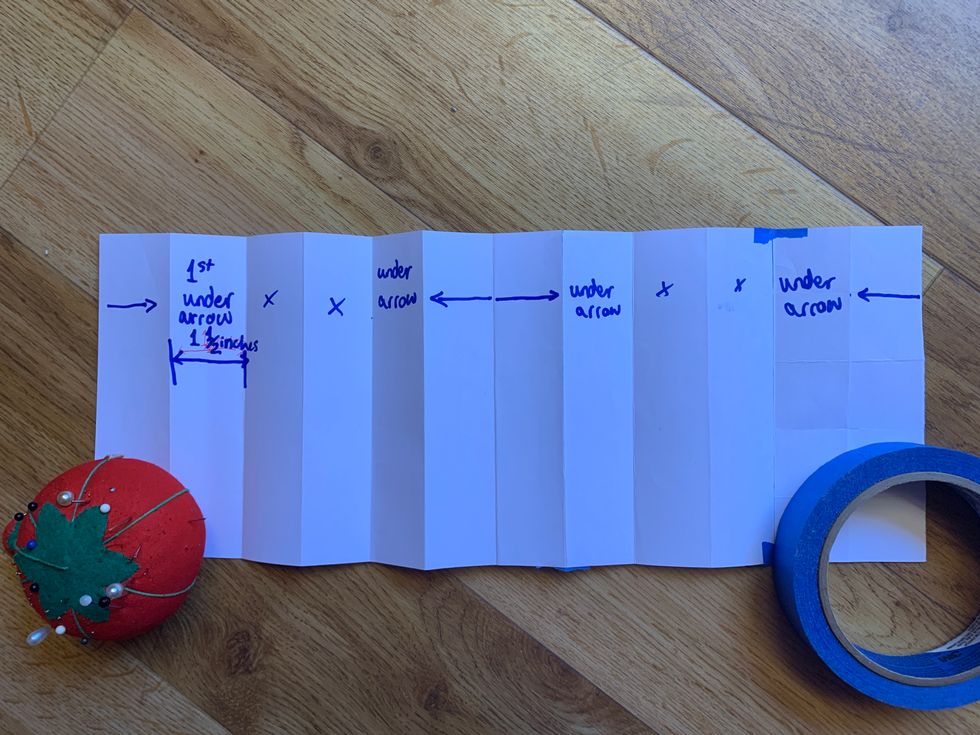 Box pleat patternMe again

Step 3

Use pins so the fabric is 'set and ready to sew.'
On the pattern above, the folds with the Xs on them mean they will not be folded, the "under arrow" folds will be the folds directly under the arrows, and the arrows are going to be put together like this.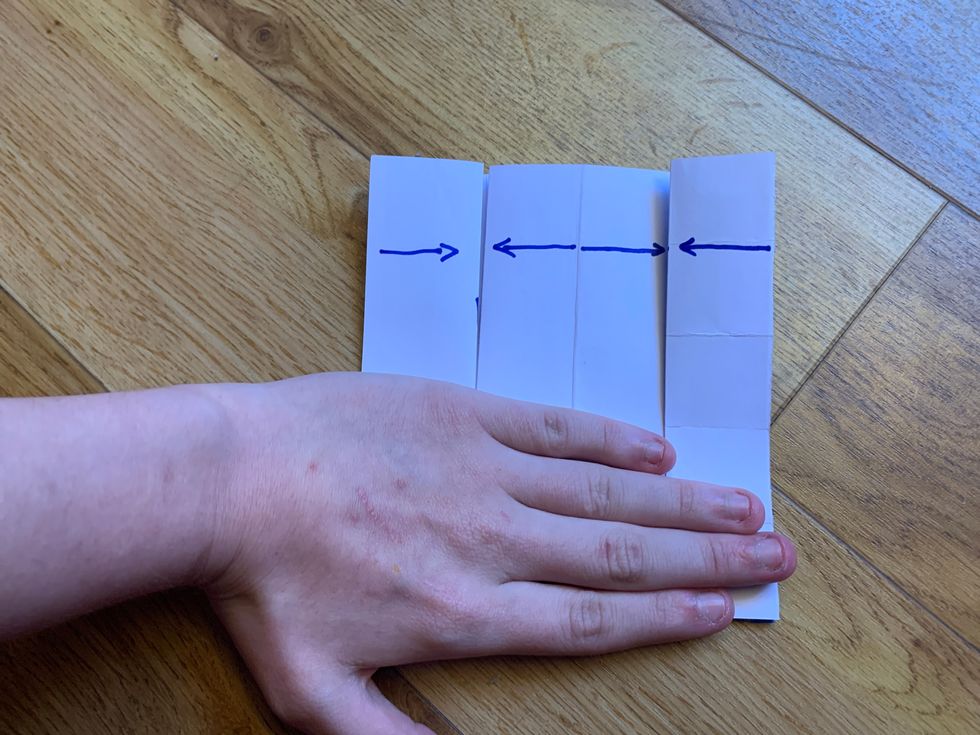 How to pin the pleats togetherYours truly

I personally pin it like this, but you can pin it however you're most comfortable.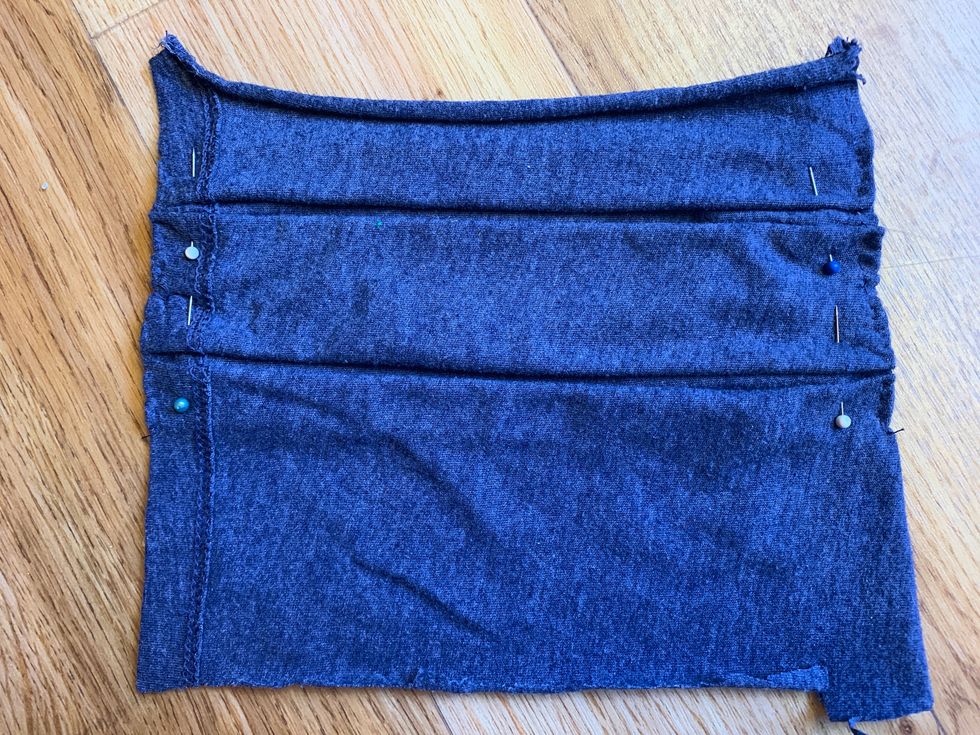 The fabric pinnedThe girl with the short attention span
Step 4
Now you're going to sew both sides, and take out the pins as you go along. There's many different ways to sew things, so you do you.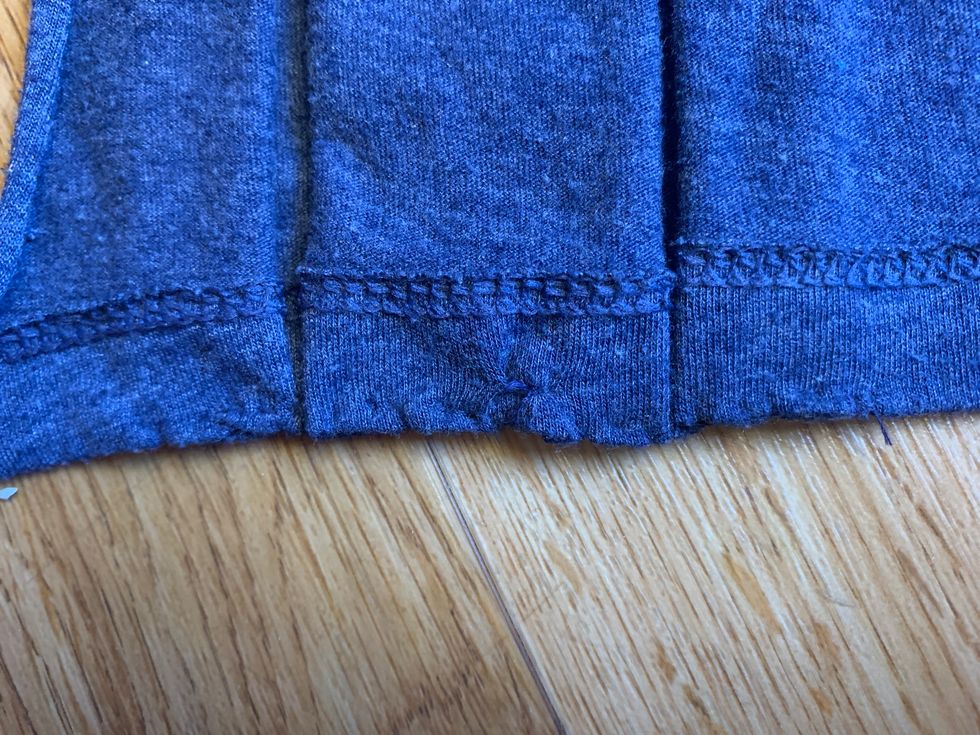 one of the sides all sewn upStill me
Step 5
Now I'm going to cut the excess fabric from the bottom of the mask if you have any.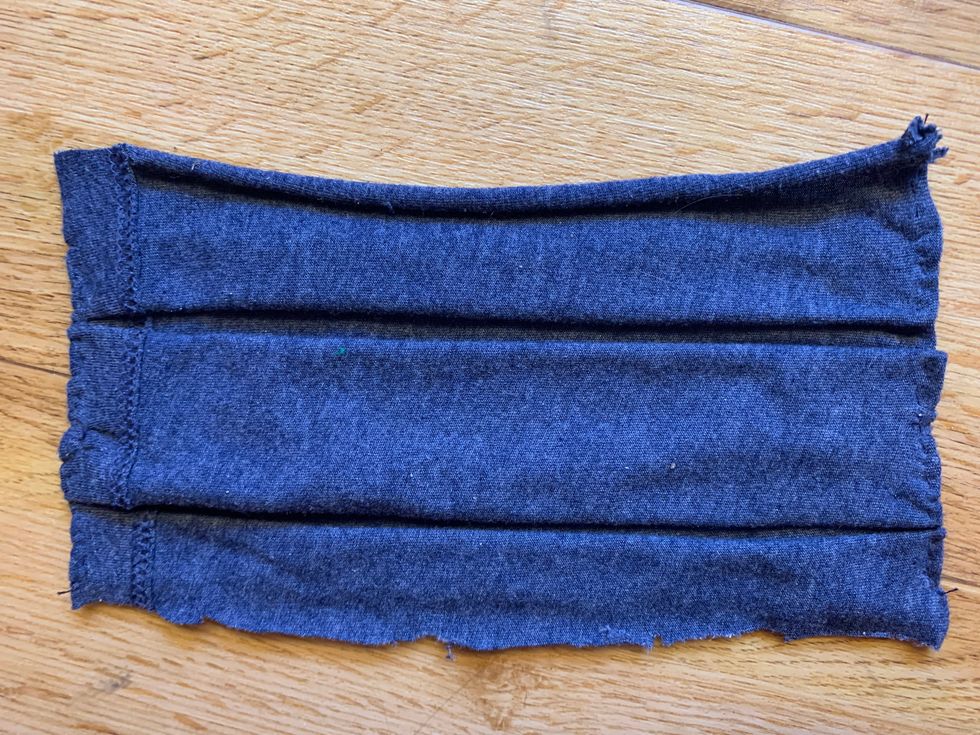 Pretty badly cut off bottom, but I'm going to re-trim it in a hot minute.Avianna Raupach
Step 6
Iron the mask. You can do this step either at the end or now -- doesn't matter.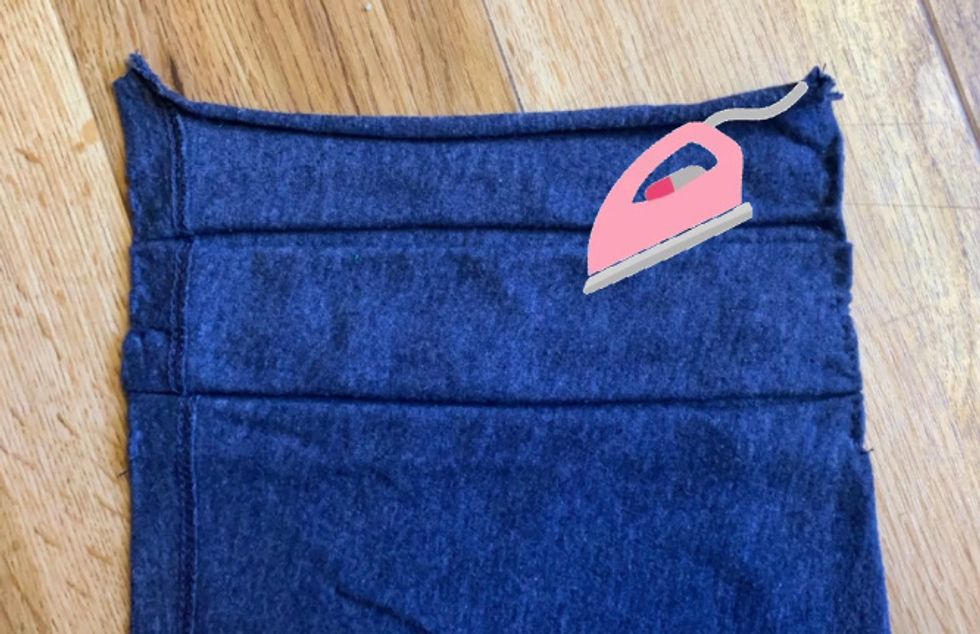 Pretend I have an iron and ironed this Me + clip art
Step 7
Cut strips of fabric for the ear loops and sew the loops on each side; there you go!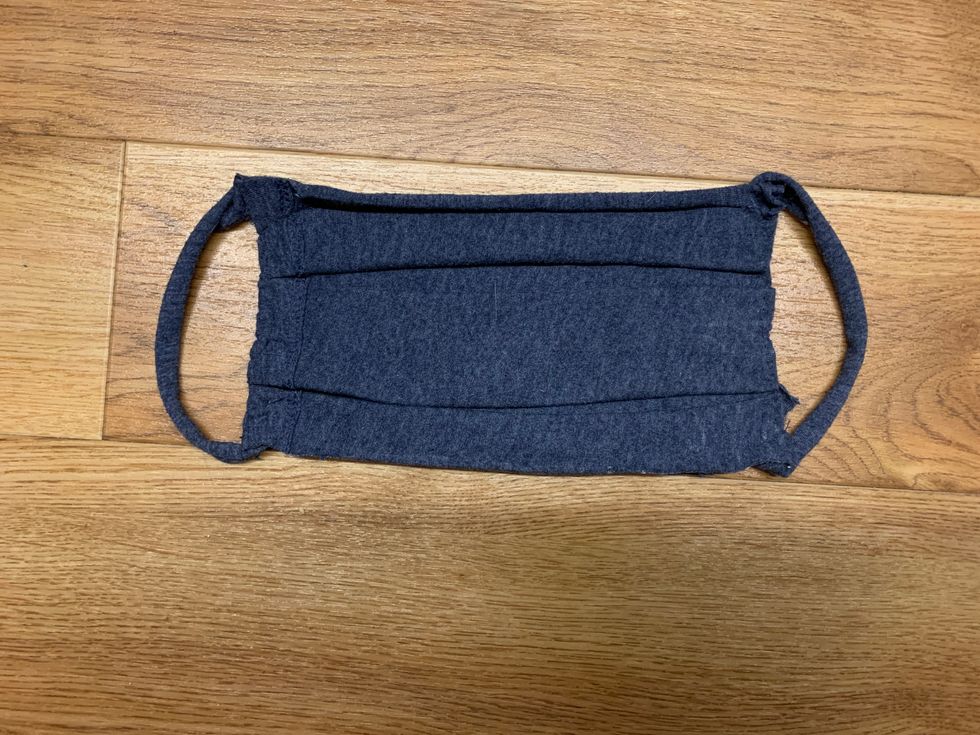 FinishedAvianna Raupach
Remember, it's easier to breath with a mask on than with a ventilator. Please continue to wear masks, stay home if you feel sick, and keep practice social distancing.