It's time to start decorating. Christmas is closing in on us! If you're looking to get festive, though you want to think outside the box, here are some easy DIY ideas to bring Christmas cheer into your home.
Yarn Christmas Tree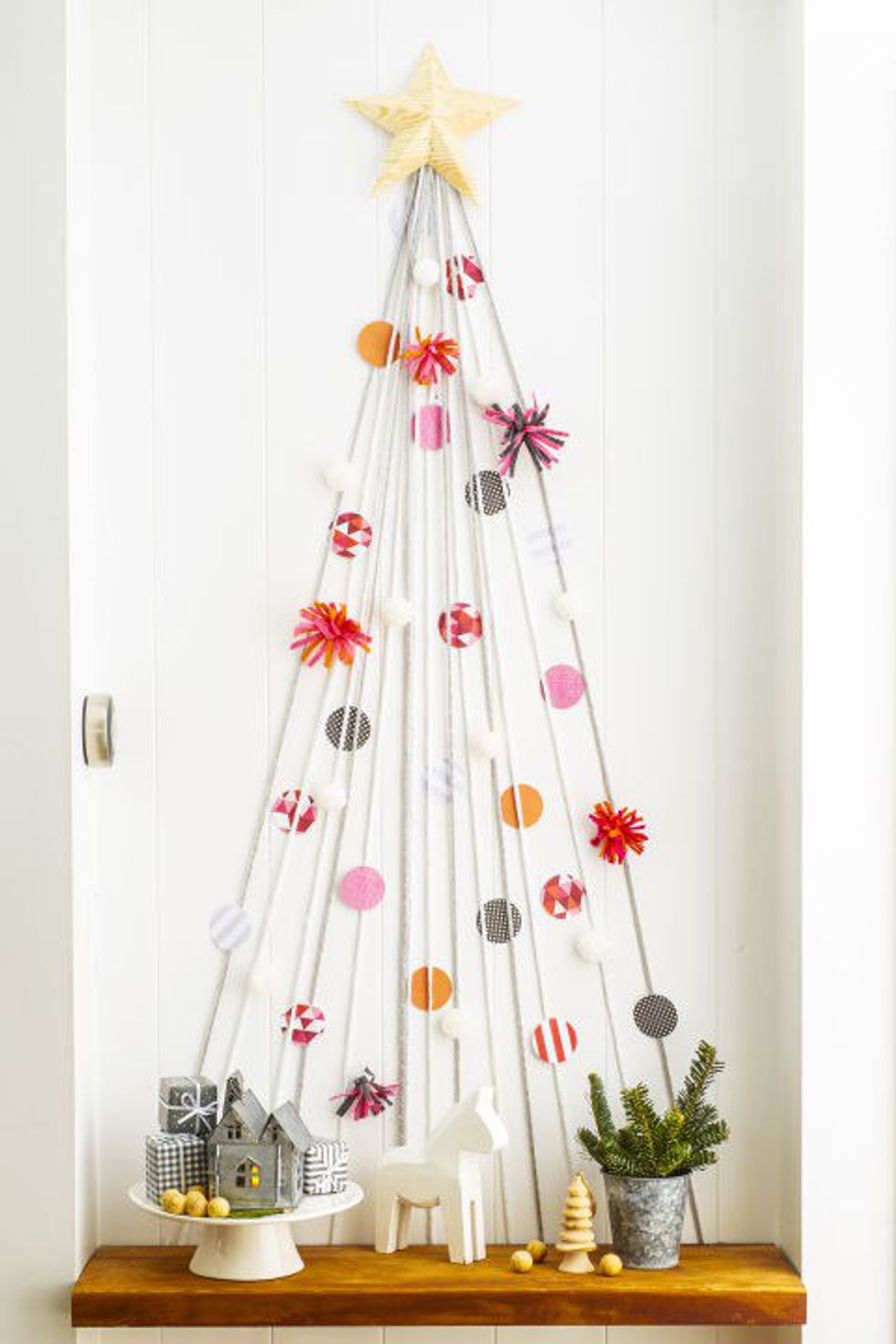 All you need for this decoration is some yarn, tape, colorful paper, scissors, and felt (though that is optional). Cut the yard into several long strips and tape them in the triangular shape of a tree onto the wall. Using some colorful paper and or felt, craft your own circular "ornaments" and tape them on. This is an easy way to craft your own Christmas tree!
Advent Calendar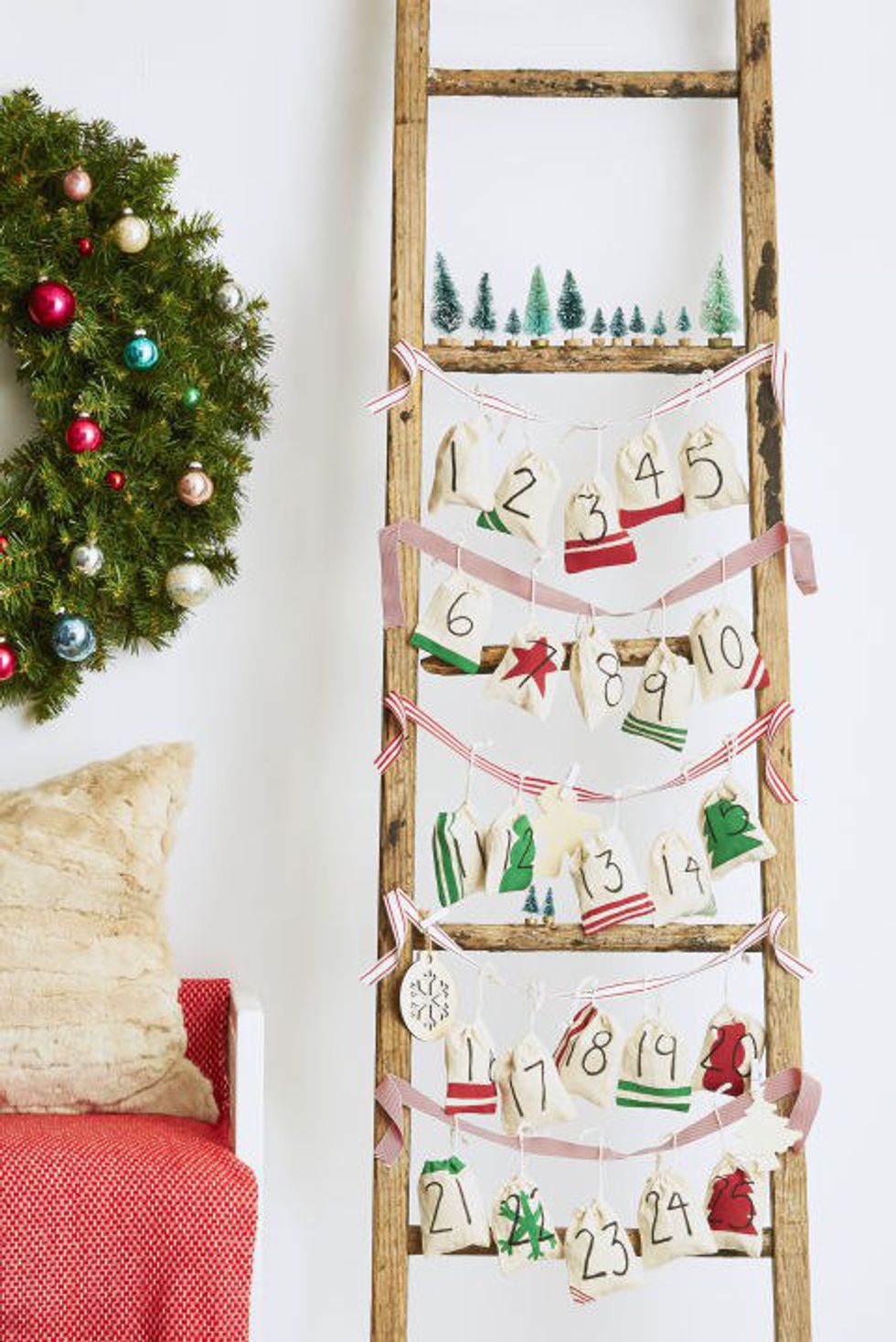 Do you like counting the days to Christmas? Well, get some muslin craft bags (or you could make small pockets out of paper), decorate and number them, and then fill them up with small treats. Hang them along ribbons on the wall and there is your advent calendar counting down till Christmas day!
Sweet Centerpiece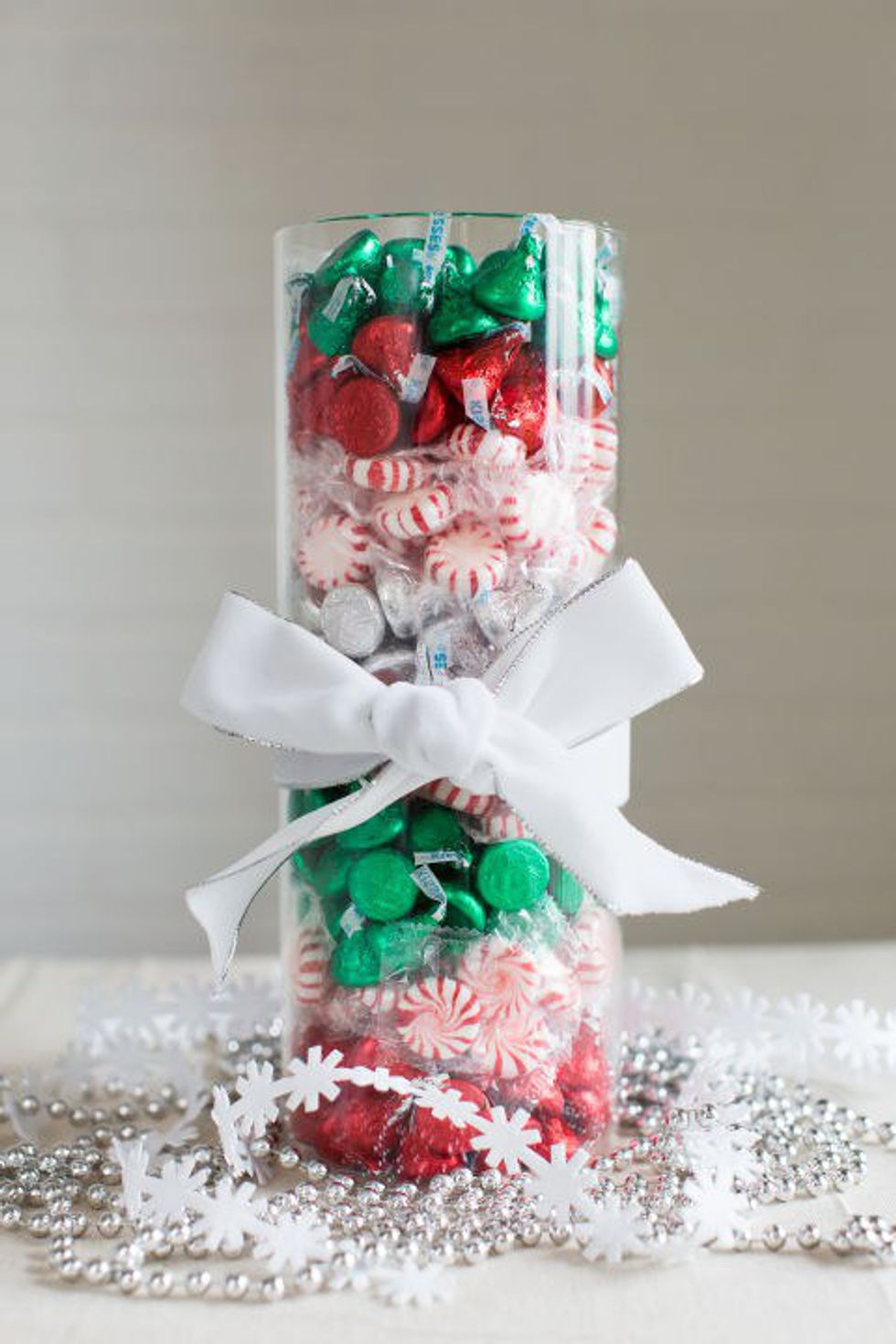 This centerpiece is perfect for the holiday season. You'll need red, white, silver, and green candies as well as an empty vase of some kind. You can probably see where this is going. In the vase, layer the red, white, silver, and green treats. If you would like, you can wrap a bow around the vase. There's your colorful, delicious centerpiece!
Bottle Candles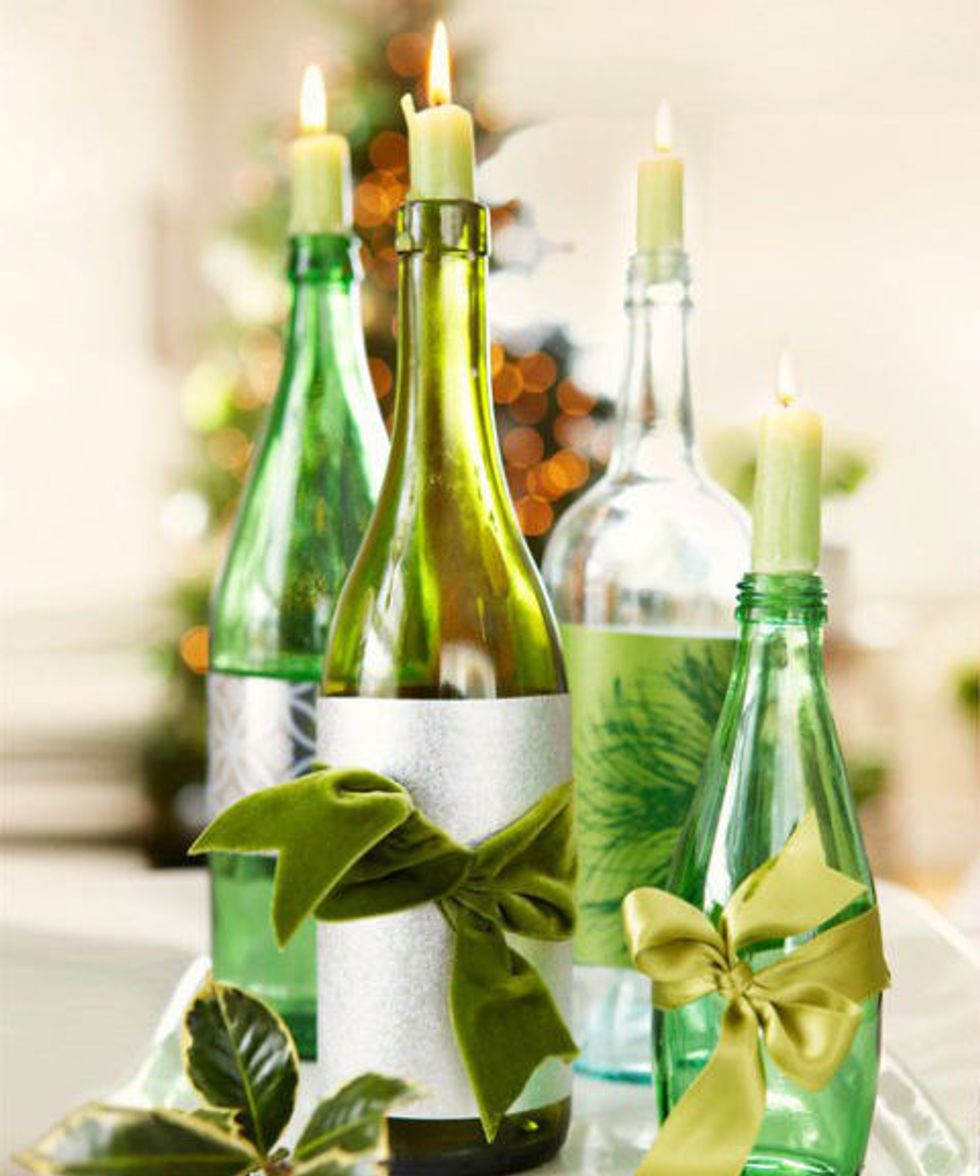 Repurpose glass bottles for this awesome decoration! Get some thin candles, festive wrapping paper and ribbons to make some creative candle centerpieces for your home. Cover the bottle labels with a thick strip of wrapping paper, tie a bow around the bottle with a ribbon, and place the candle securely onto the bottle spout. There are your bottle candles!
Dangling Treats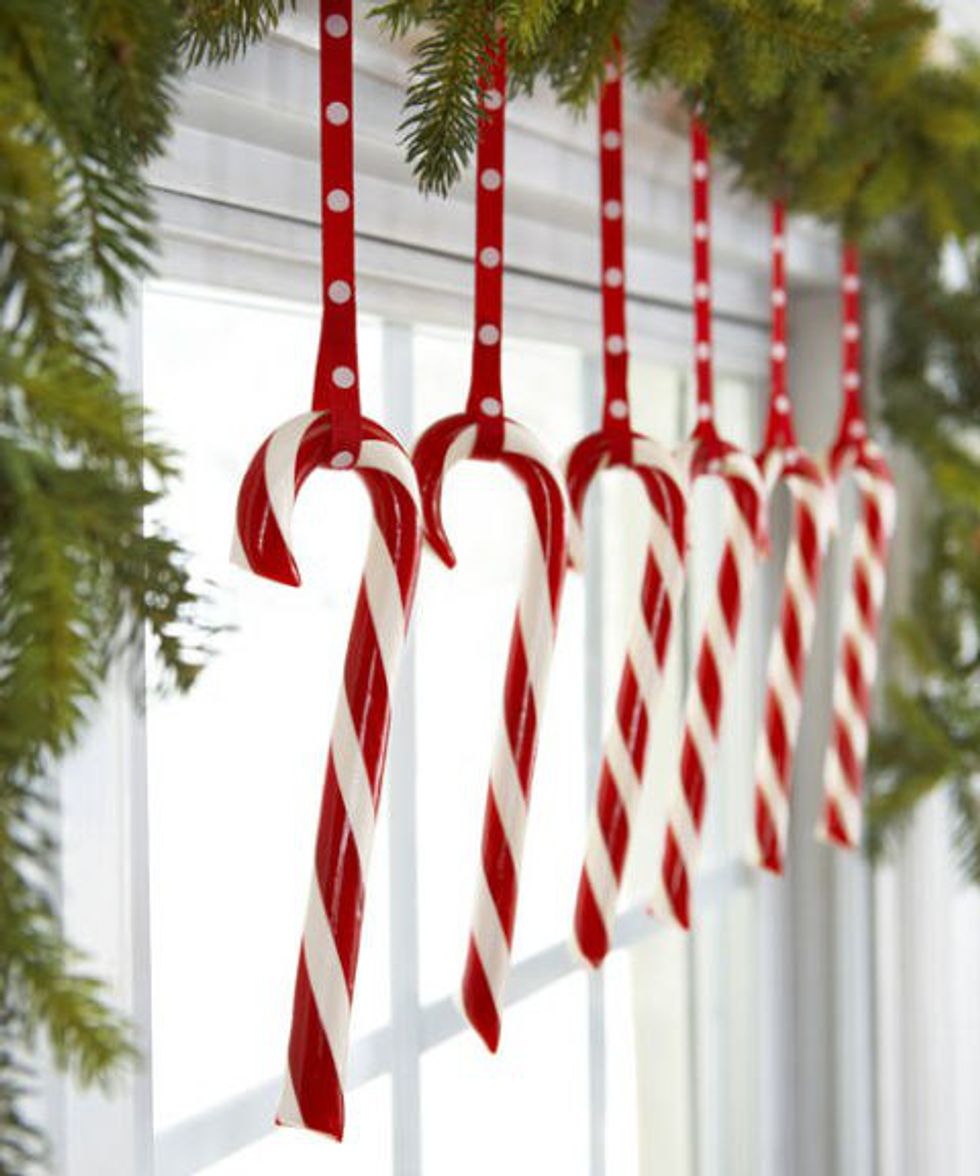 For this sweet decoration, you will need some ribbons, scissors, tape, candy canes, and a wall. Simply cut the ribbons into short pieces and make a loop at the end of them where the candy canes will be hooked onto. Tape the ribbon loops onto the wall, place the candy canes into each loop, and there are your dangling treat decorations!
Cookie Garland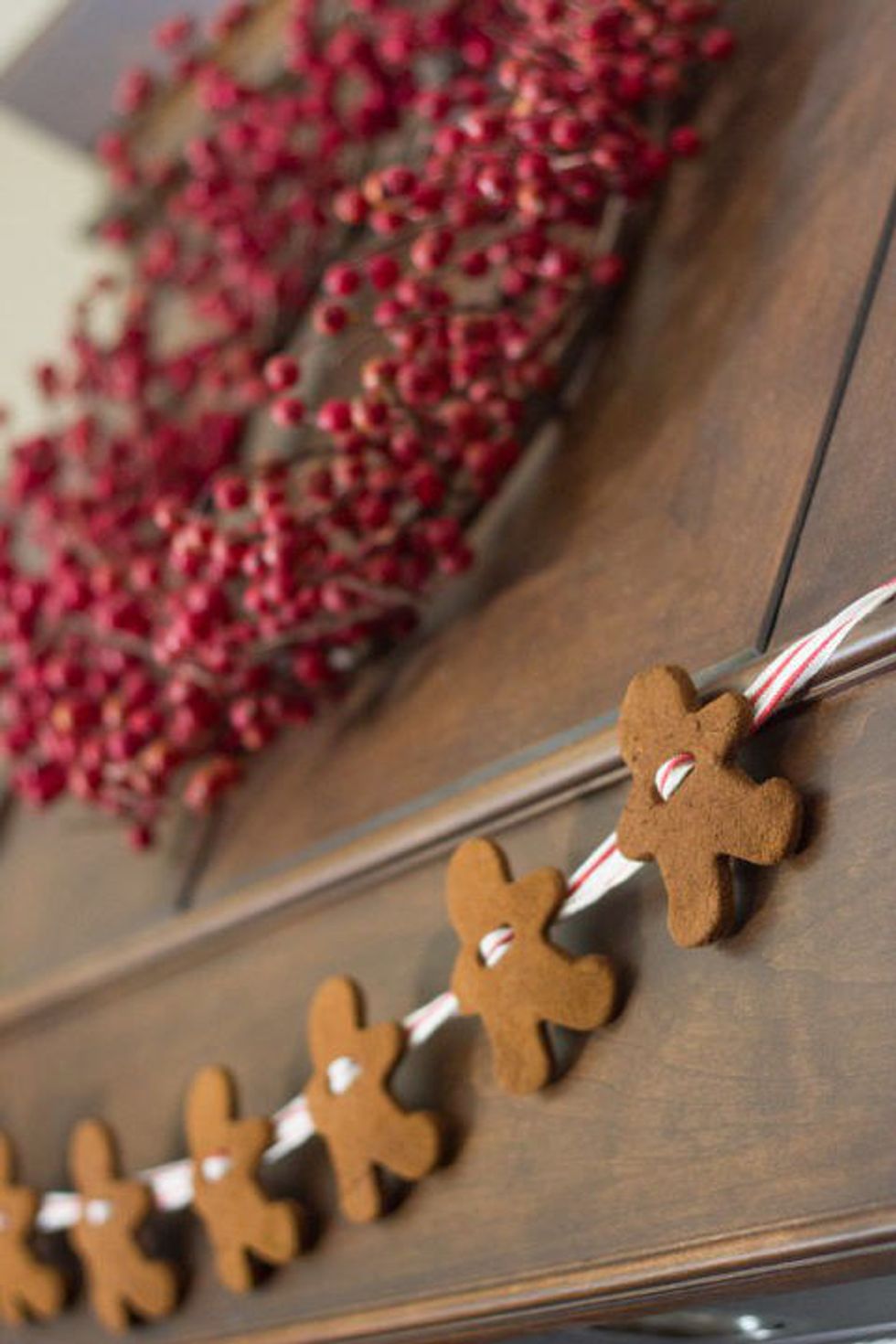 Cookies are practically essential when it comes to celebrating Christmas. This decoration makes use of them in an interesting way. Whip up a batch of cute gingerbread cookies (you can use any shape you desire) and make two holes, beside one another, in the yummy treat. Get a long ribbon and thread it through the holes you made in the cookies. You can keep the cookies as far apart as you would like them on the string and once you are finished, hang it in an entryway or by the fireplace.
Mason Jar Christmas Tree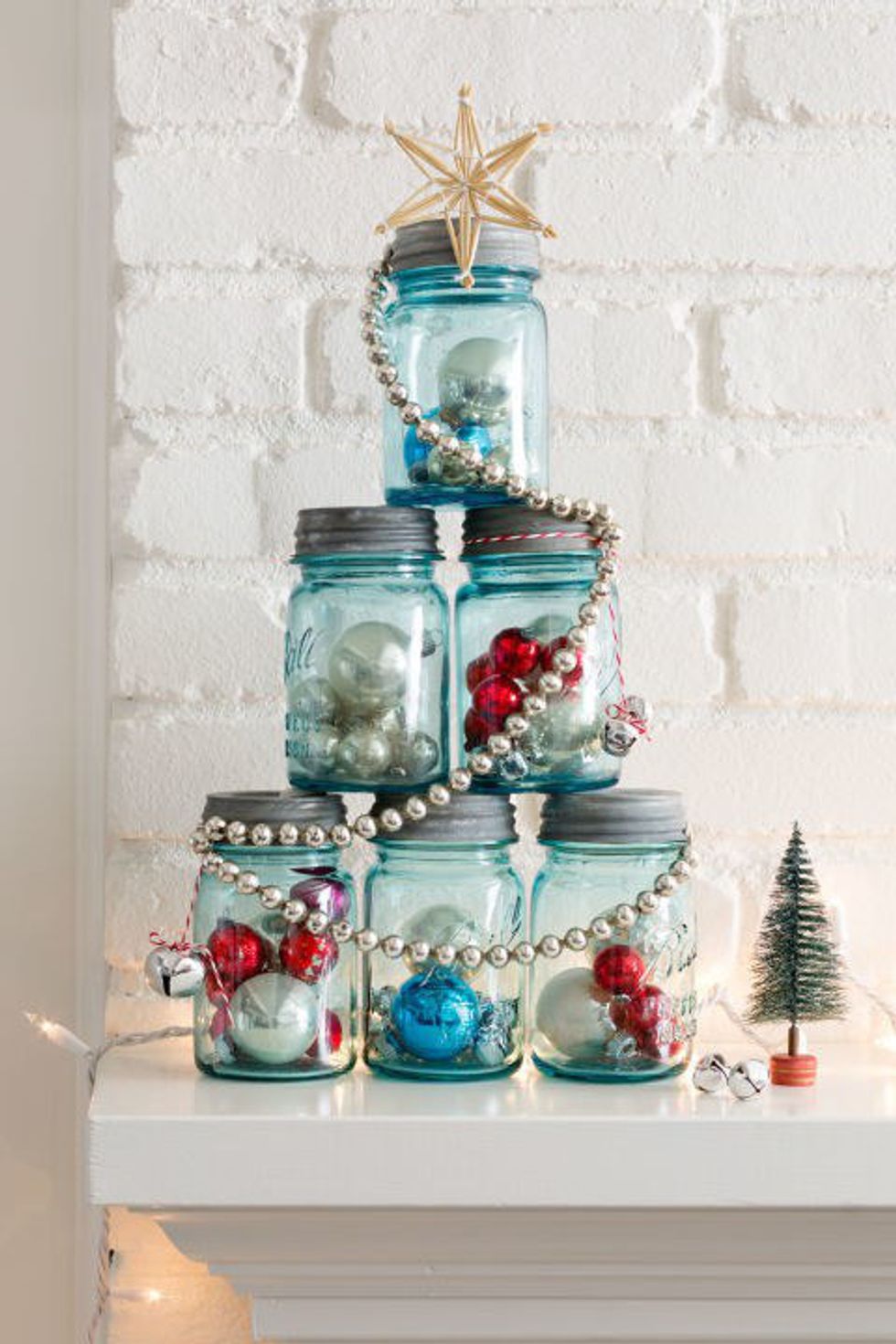 Do you want to dress up a mantel or table with a small Christmas tree? Well, this Mason Jar Tree is a cute and original way to do just that! Get six like-sized mason jars and fill each with the ornaments of your choosing. You can add tinsel, greenery, anything you like. Stack the jars as a pyramid (three on the bottom, two in the middle, and one on the top), wrap a garland around the jars and place a star ornament (or a cut out) on top! There is your Mason Jar Christmas Tree!
These are all great and unique ideas that can help you bring some interesting decorations into your home to enjoy the Christmas season. I hope you've gathered some inspiration for your decorations this year. Happy Holidays!
To see more DIY Christmas Decoration ideas, visit the articles: " 40 Easy DIY Christmas Decorations That Will Add Cheer to Your Home," " 60 DIY Christmas Decorating Ideas for a Joyful Holiday Home," and "77 DIY Christmas Decorating Ideas."