In 2015, the Internet has afforded hopeful musicians a level of freedom that did not exist at any other point in history. With the rise of social media, in particular websites like SoundCloud, aspiring artists from all over the world can upload their creations onto the web and wait for a positive (or negative) reaction from Internet-savvy music lovers.

We live in a time where the "gatekeepers" of the music industry have morphed from an undeniable and unwavering force, into a vague, antiquated relic of a rapidly evolving entertainment landscape. In the past, if you were a young individual with dreams of breaking into the entertainment industry, you might have met with a record label and presented them the bare bones. A rough, unrefined sound, and somewhat of an idea of how you want to deliver your work to the world. At this point, an A&R (Artist and Repertoire) from the label would review your content, and devise what they consider to be the most effective strategy for the artist to progress their career and eventually become successful. Previously, the A&R acted as a necessary bridge between the corporate label-heads and the wide-eyed, if somewhat naive musician. In theory, the A&R could determine a means by which the artist could maintain a desired level of artistic integrity, coupled with increased exposure, while simultaneously bending enough to the will of the record-label CEO's to evolve into a valuable profit-generator.
After all, record-labels are businesses at the end of the day, whose primary purpose is to bring money in. As idealistic as it would be to view companies like Universal and Warner as money-pools for artists to draw from in order to facilitate their dreams, these companies main concern is the all mighty dollar. But in this new technological era, it has come time to call into question the relevancy of the once needed A&R role.
Although there are unquestionably certain benefits associated with major record labels, for some, there is the ever-present fear that these labels might seek too much control. With money serving as a primary motivator for these large entities, it is sensible for artists to be afraid that in order for them to become successful, they may have to surrender their personal vision to appease executives.
However, the newfound freedom provided via the Internet has created a path much less conventional than the ways of yesteryears. With artists being able to easily upload their music online without having to consult a talking head first, the musician's art can be digested in a way that feels authentic and undiluted by ulterior motives.
Take for example, @kiiaraonline, who mysteriously appeared on SoundCloud a couple of months ago, and has already garnered over 2 million total plays. In a sense, this has presumably made the job of the A&R easier. Rather than having to work with an artist who doesn't quite know what they want other than to be heard, A&R's can now simply peruse a website like YouTube or SoundCloud.
At this point, they can then get in contact with people who have already crafted a concrete identity, and at the very least are confident enough in their current sound that they are comfortable with their music being heard by strangers online. One of the current most famous stars in the world was discovered on YouTube, and went on to make over $50 million touring in 2013. The music industry is currently host to a cast of characters, including Canadian-born stars such as Drake and The Weeknd, to American sweethearts and chart mainstays Taylor Swift and Ariana Grande. But if one were to survey the top 20 songs on the US iTunes chart right now, they would see that 19 out of 20 of the songs have something in common, despite spanning across several different genres.
Out of all 20 songs, 19 of them are by artists that are either white or black (or a combination of the two). And this brings us to the crux of this piece. There is a noticeable lack of diverse perspectives being prominently shared in today's popular music scene.
Although it is possible to find success via the utilization of numerous social mediums and musical genre's, the actual voices that are being heard on a large scale are marginal at best. It seems like an eternity since the tragic passing of the iconic Mexican-American singer Selena, who broke boundaries and brought Latin music in America to a previously unprecedented level. Not only was Selena an absolutely dominating force at the time in terms of sales, she is still being celebrated to this day.
Representation is truly important, especially for impressionable young people who are continuously consuming media. Having the ability to turn on the television and see someone who looks like you, and probably grew up similarly from a cultural perspective, might inspire those who were unsure of their own potential to chase their dreams. Who can be looked to as a representative for Asian-Americans that is getting as much exposure as some of the most popular pop culture figures of the past several years? There was a short-lived but intense obsession with K-pop/rap star PSY, who's "Gangnam Style" video has over 2 billion views on YouTube. But who is talking about him today? It is crucial that artists from varying backgrounds amount to more than temporary fads, quick to be tossed out like an old toy once a child has grown tired of it.
That is why it is important that artists like Kali Uchis, a Colombian-American singer who is currently on the rise get's an opportunity to be as equally promoted as Meghan Trainor or Jason Derulo.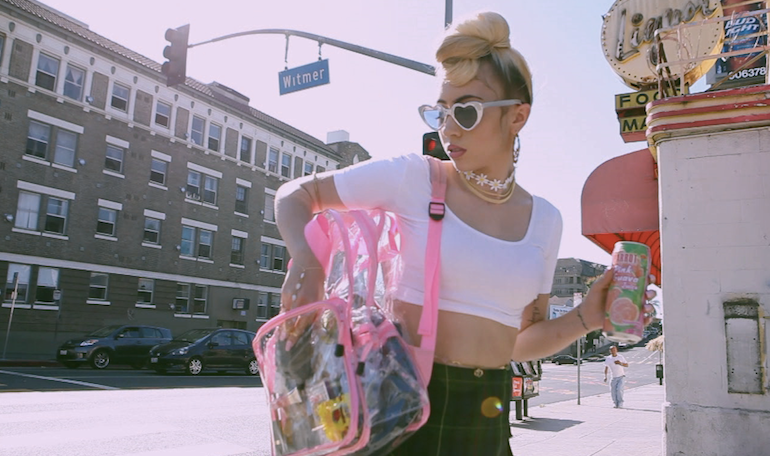 That is why it is necessary that buzzing K-pop star CL is on the cover of Paper Magazine and is working with Scooter Braun (Justin Bieber's manager) in hopes to make a commercial splash in America.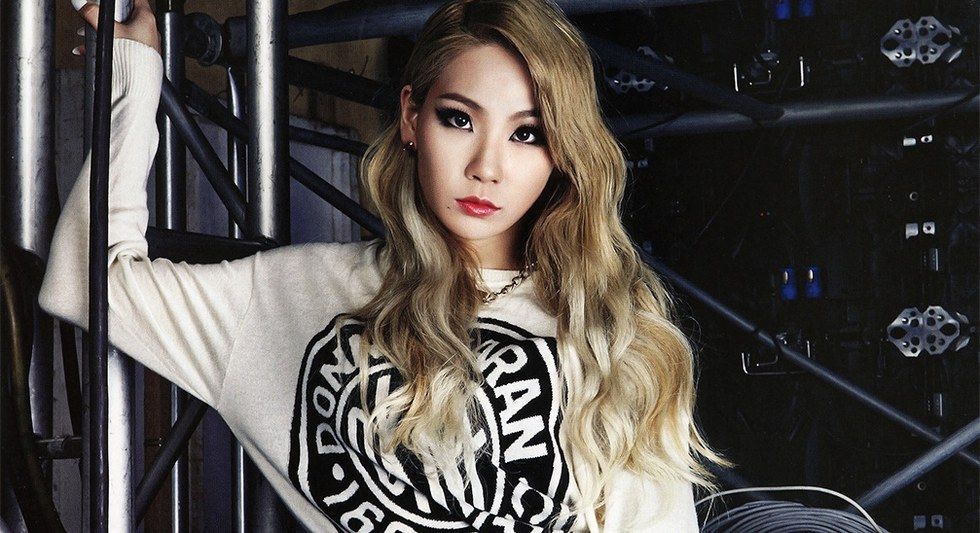 Is there a magic cure that will instantaneously solve this issue of representation? Unfortunately no. However, discussing it is a necessary and critical first step. Hopefully there will one day exist an entertainment industry where things like this do not happen because a greater effort is being made to give the under-represented the voice that they deserve. The United States is a place of sprawling diversity, home to individuals from all over the globe who have their own unique languages, cultures and upbringings. With that said, it is important that pop culture reflects that as best, and as equally, as possible.