Take a look at this picture. What's unique about it?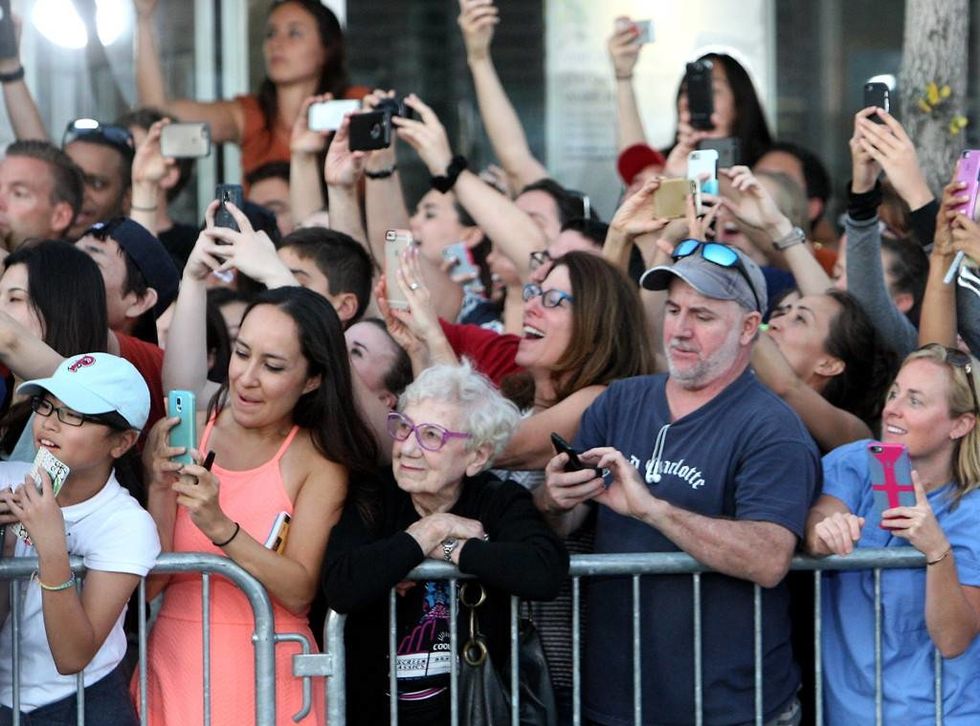 Image collected from E News Online, 2015
When I came across this image on the internet, I took a minute to truly analyze it. You'll notice an indifferent elder living in the moment as she's surrounded by everyone else capturing the moment with their phone. She'd be classified as a trendsetter in our society today. I wish more people would follow her lead.

Sometimes I believe I was born in the wrong generation, and I was the only one who felt like phones are being overused. However, the more friends I've met in college, the more I realize I'm not alone in wishing there wasn't an excessive amount of technology like there is currently. It makes me wonder why people don't take more strides to minimize how much time we're dedicating to our devices. It also makes me wonder why I am not making more of an effort to put down my phone. I've come to understand that our phones can be an addiction: getting likes on Instagram is an addiction, scrolling through Twitter is an addiction, texting your boo back every day is also an addiction.
My belief is that technology isn't going to slow down anytime soon and the fair majority of the population rely on the constant use of their phones. However, I hope more people, like me, make a greater effort to be present at the moment. I know our phones have become a necessity for several uses like staying in contact with our family and snapping a photo of memorable events in our lives...But when "capturing the moment" becomes more important than "living the moment", then my hope is we can all strive to be more like that trendsetting elder.