Since 1937, Disney has come out with approximately 54 incredible, heartwarming movies. From Snow White to The Incredibles, these movies have all managed to deliver a meaningful lesson in some way, shape or form. No matter how old I get, I will always love and cherish the films I grew up watching. Life is never easy, but believe it or not, some of these animated, silly Disney movies can be inspirational and provide insight into some of life's biggest struggles.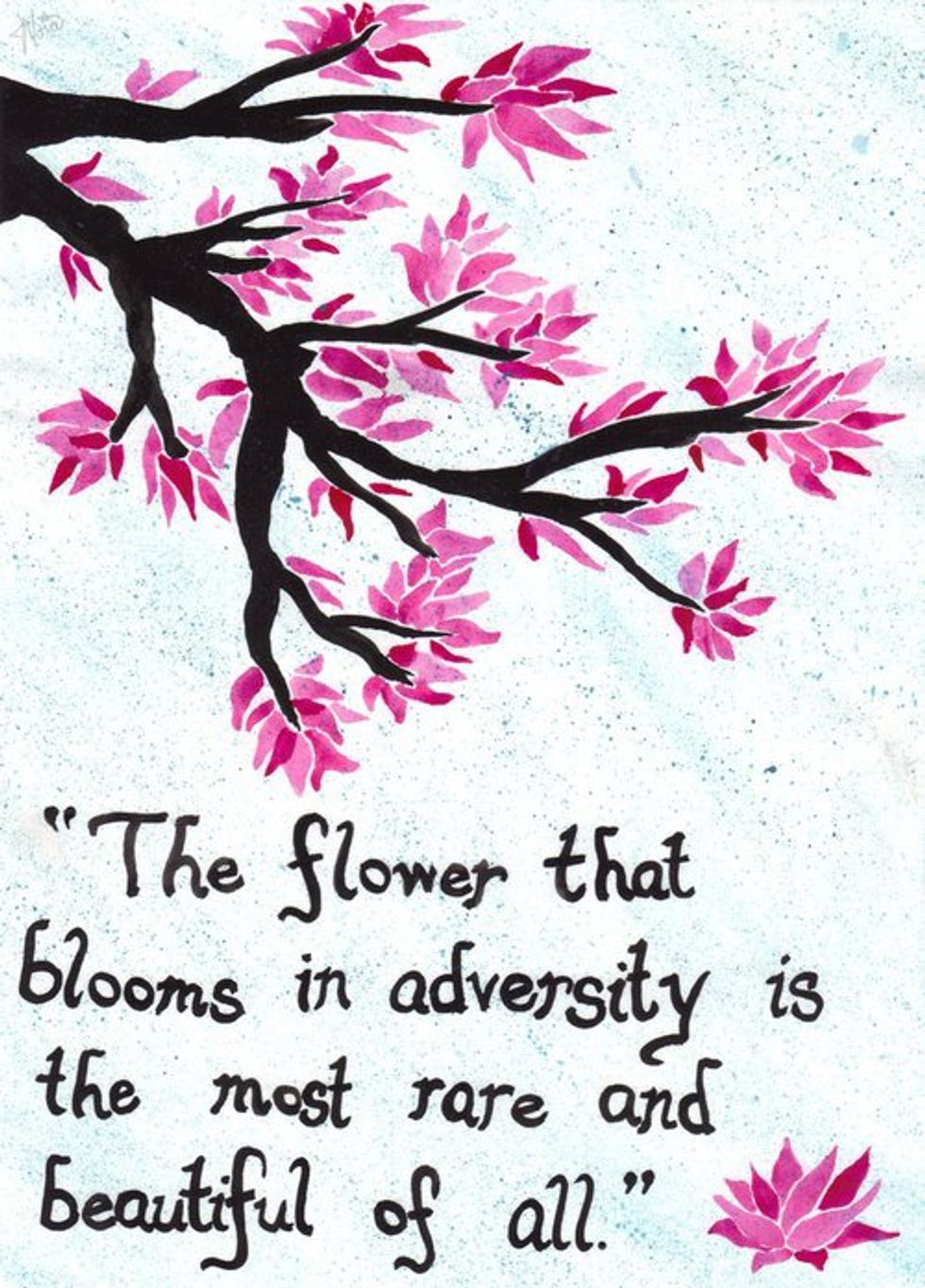 "Mulan":
The trials and tribulations of life either weigh people down or strengthen their armor. "Mulan" is the perfect example of a "flower that blooms in adversity." Even in the worst circumstances, "Mulan" was able to overcome and become a warrior, a true fighter. Although she was forbidden, "Mulan" set her mind to her plan and she was successful -- she bloomed. The moral of her story is summed up in this quote. Despite having hardship in life, those who overcome are considered "the most rare and beautiful of all." These are some of the strongest people to walk this earth.
---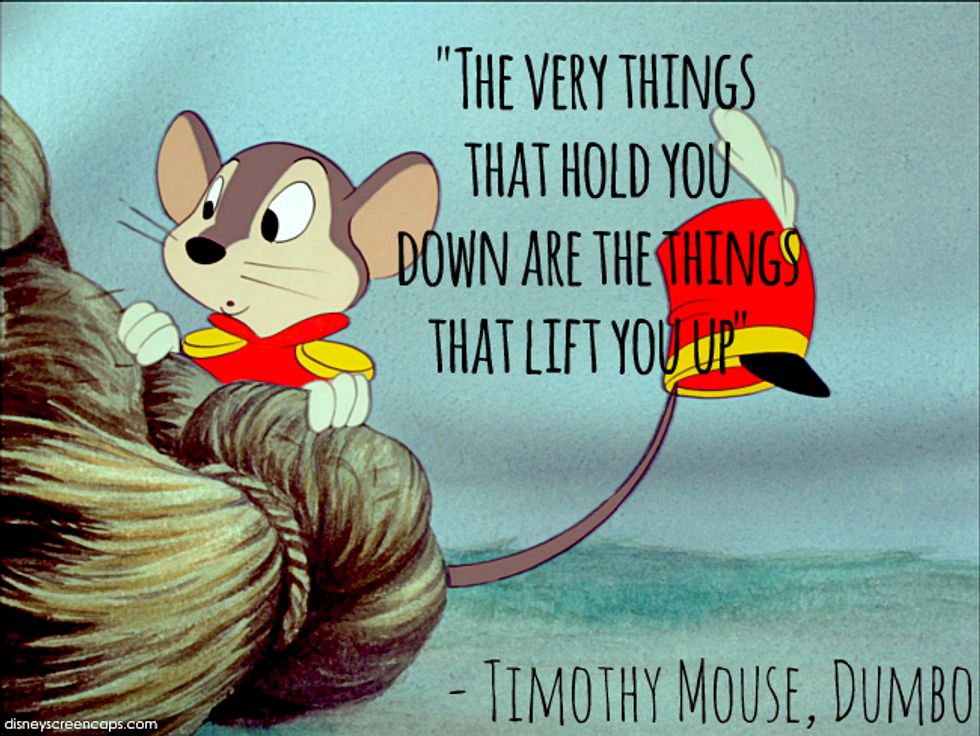 "Dumbo":
This is one of Disney's earliest yet most inspirational films. Dumbo, an insanely cute elephant with abnormally large ears is outcasted and ridiculed. This children's movie carries a very important life lesson: learn to love oneself and embrace one's differences. The things that make somebody unique are the same things that they can use to their advantage. Just like Dumbo learns he and his large ears have a purpose, anyone can learn to love and utilize their quirks.

---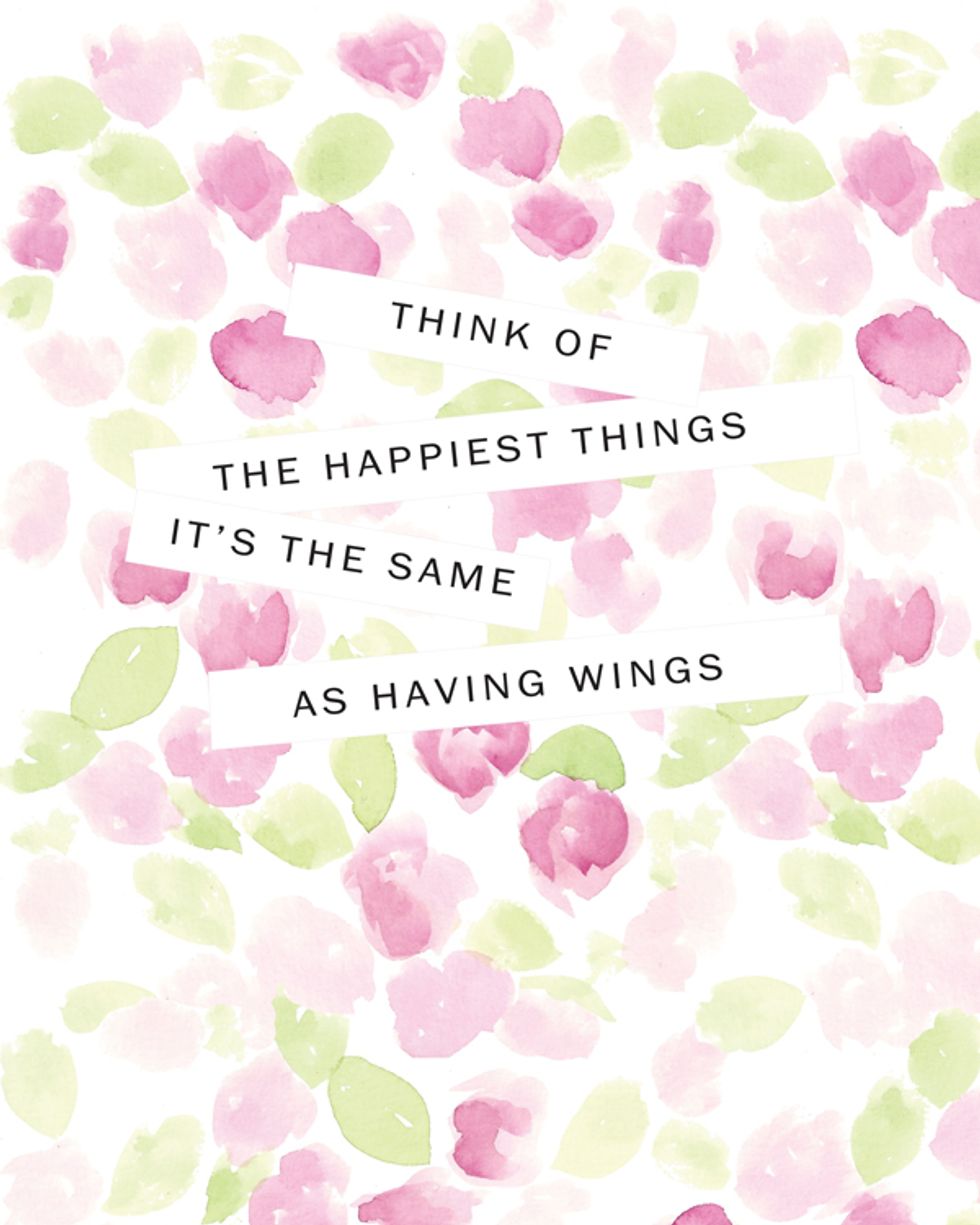 Peter Pan:
This film is an all-time classic; it captures the essence of childhood and happiness. Peter Pan takes Wendy and her brothers to Neverland, a place where they will never grow up. In order to get there, they must fly, and they fly with the help of their happiest thoughts (and faith, trust, and pixie dust, of course). While we all know we don't have the ability to actually fly, we can mimic this same "flight" by thinking of our happiest moments to lift us up when we are down. Times may be hard, people may be trying to bring you down, but you can always lift yourself up by reminding yourself of some of your happiest memories.
---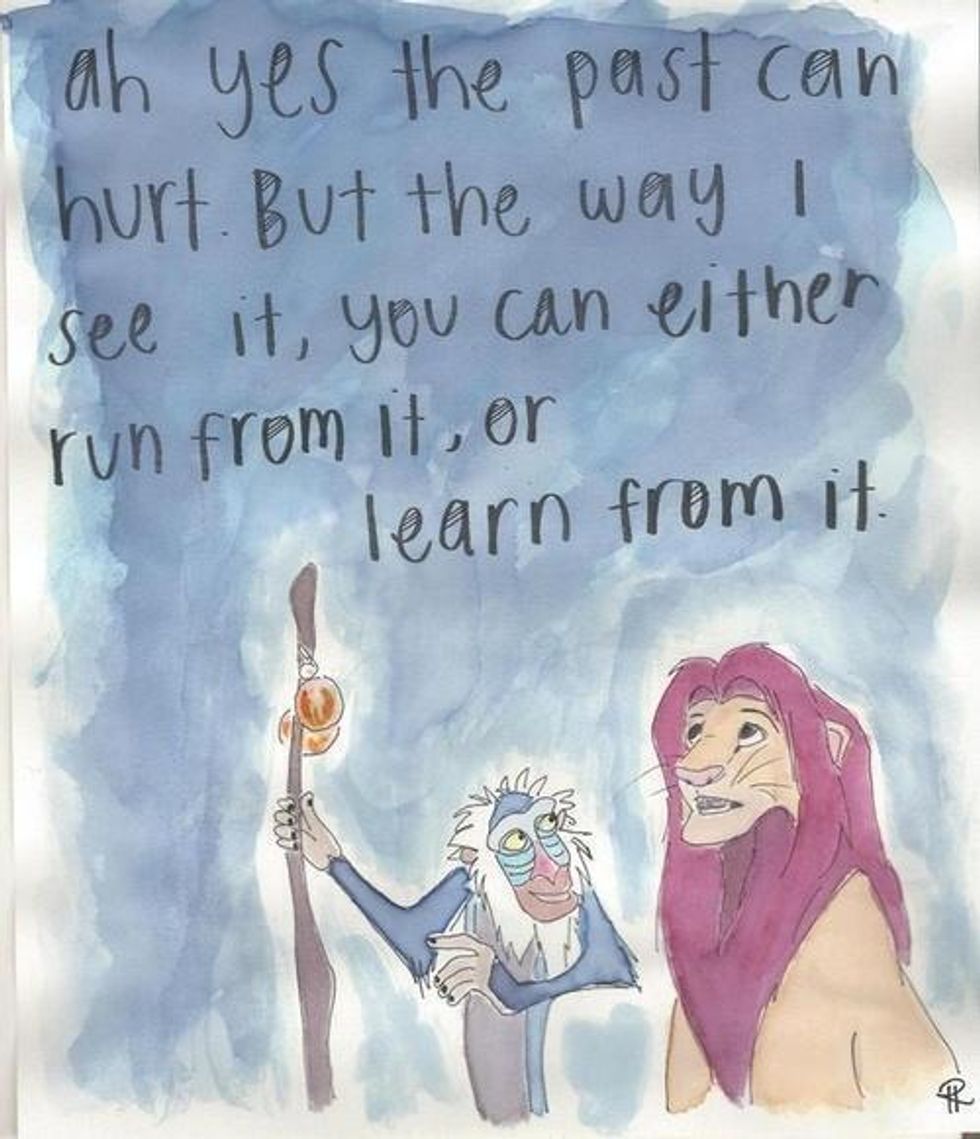 The Lion King:
Okay, so "The Lion King" is obviously one of everyone's favorite Disney movies. While we all fought back tears as Mufasa slid to his heart-wrenching, untimely demise, there was a message delivered through this tragedy: the past affects people differently. Rafiki, the wisest of all characters says it best, "the past can hurt but . . . you can either run from it or learn from it." Although the past may be dark and painful, it is what has shaped you. Running from the past is never the answer -- learning from it certainly is. Life is one big learning experience.

---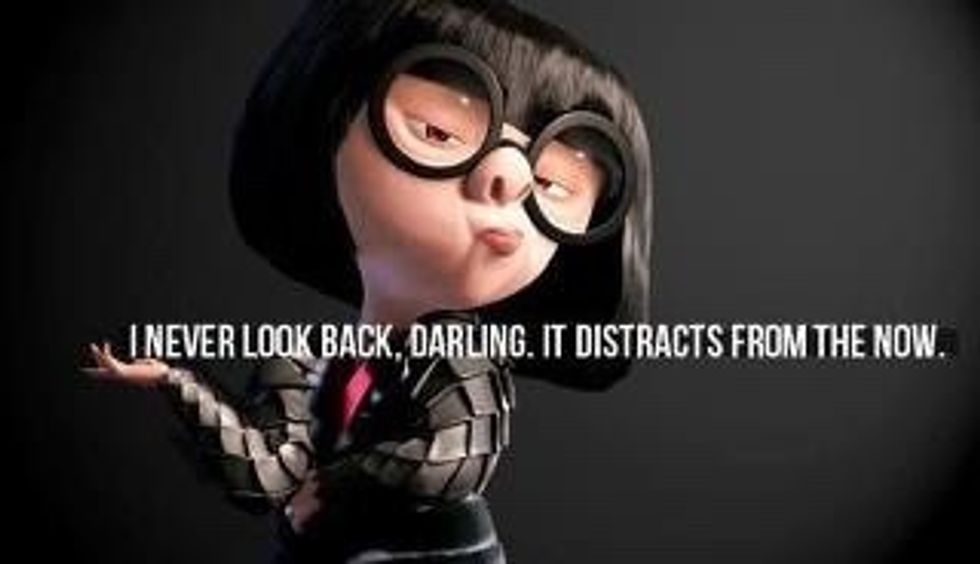 "The Incredibles":
Yes, another quote about the past. Ms. Edna Mode, sass and all, lives in the moment, never looks back. This is something that everyone should practice in their daily lives. Focusing on the past is counterproductive; in order to move forward in life, it is essential to put focus on the present and live every day to the fullest. The sad truth is that nobody knows how much time they have on this planet; you are only cheating yourself when you focus on the past. Your time is NOW.

---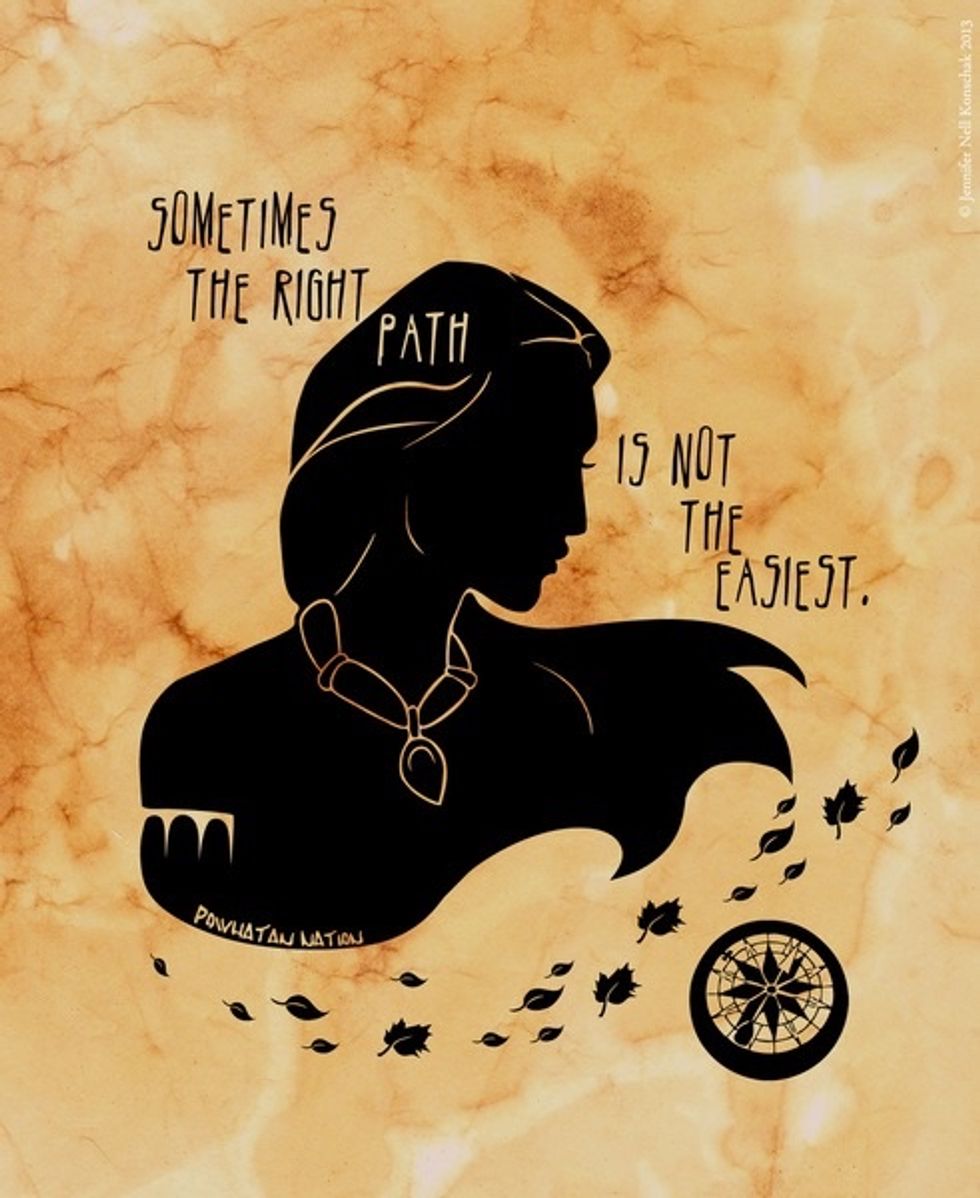 "Pocahontas":
Perhaps one of the most spiritual and profound Disney movies, "Pocahontas" embodies the lessons and hardships related with making difficult choices. Pocahontas falls in love with a white man, something that she is strongly forbidden to do. However, despite the difficulty she faces, Pocahontas chooses to fight for true love and what her heart desires. Making tough decisions is never simple; there are always pros and cons. But the fact of the matter is, sometimes the right thing for you to do for yourself is the hardest. Stay strong and always put your happiness first.

---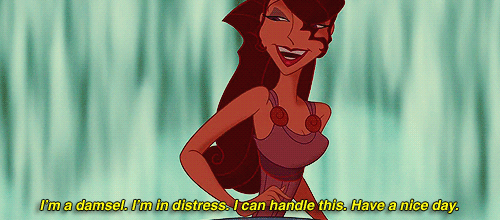 "Hercules":
Based on ancient mythology, this film embodies very strong, complex characters. Despite the focus being on a male character, "Hercules" manages to employ the values of strong women. Megara, the character shown above was one of Disney's original women empowering characters. She taught girls that even when you face hardship, you don't need to rely on a man. You might be a damsel, and you might be in distress, but you can certainly handle it on your own.

---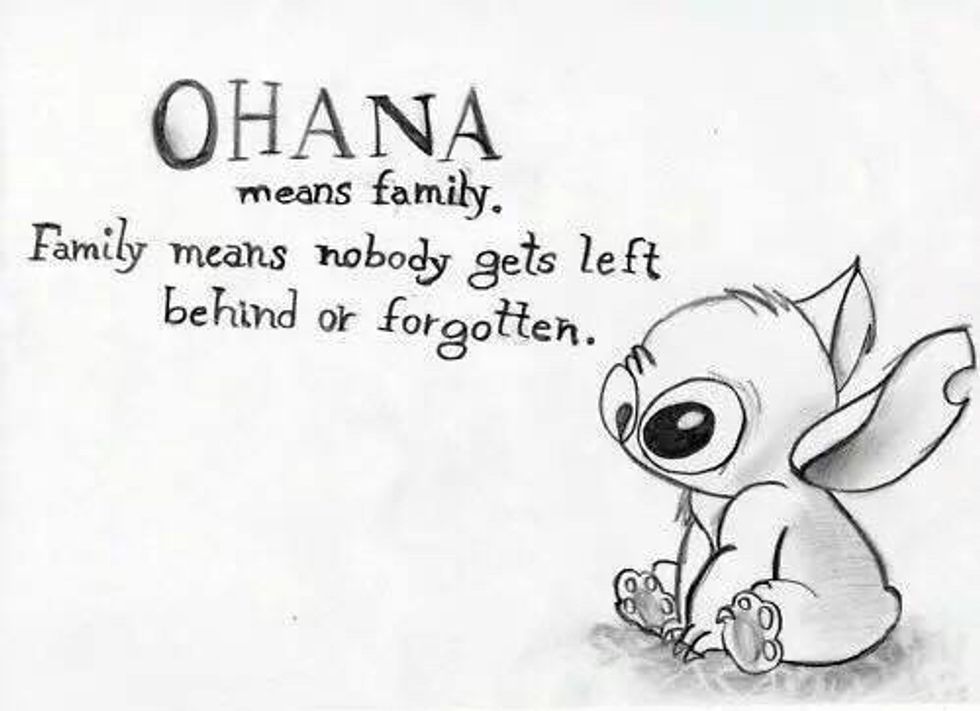 "Lilo and Stitch":
Family holds your roots, your true identity, who you really are deep down in your core. This film is all about accepting yourself and others for who they are. Stitch, an alien experiment from a distant planet finds his way to Earth and to Lilo, who takes him in as her own. Although Stitch was quite obviously different, he was eventually accepted into Lilo's family. It shows that blood is not the only thing that can make people family. Family is very important; these are the strongest bonds you have in this world. Always appreciate your loved ones, and never leave them behind or forget them.