If you're anything like me, you love Disney. Here are a few Disney quotes about life and some inspirational quotes that you can learn from the man himself and from the films bearing his name.
1. "Laughter is timeless, imagination has no age, and dreams are forever."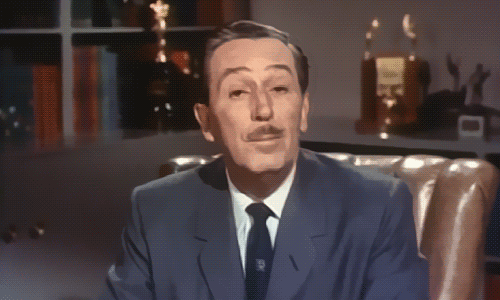 This quote from Walt Disney captures the spirit of his legacy. Everyone can benefit from knowing that laughter, imagination, and the capacity to dream are not just things you leave behind when you're too old to return to Neverland. Sometimes, it's nice to remember that we haven't completely lost those things that made childhood so magical. It's nice to know that some things can be forever.
2. "Life is not a spectator sport."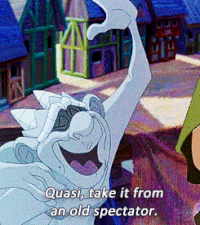 Laverne, a gargoyle from "The Hunchback of Notre Dame," taught us and Quasimodo that if we sit around waiting for something extraordinary to happen, we just might watch our whole life go by without us. Isn't it refreshing to know that life doesn't have to be something that just happens to us? We can actually get out and seek adventure or happiness or love, if we really want to.
3. "The Past can hurt, but the way I see it, you can either run from it or learn from it."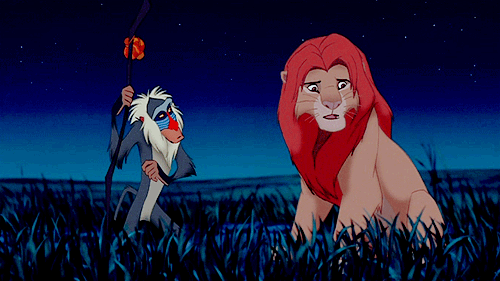 I know a lot of people walk away from "The Lion King' with "Hakuna Matata" stuck in their head, but I think it's important to remember that SImba learned that he had to face his past instead of running away in pursuit of a carefree life, to become who he was meant to be. Rafiki taught us and SImba that the Past doesn't have to destroy us or send us to run and hide; the Past can shape us into a better person for the Future, if we let it.
4. "Keep moving forward."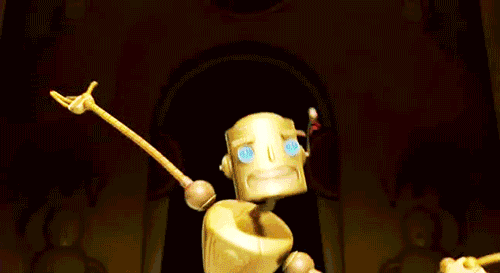 "Keep moving forward," which was one of Walt Disney's personal mottos, is one of the main themes of "Meet the Robinsons" (which is terribly underrated, in my opinion). This lesson coincides with what we learned from "The Lion King." From this, we learn that there is no point in dwelling in the past. Try to learn what you can, promise to try to be better, and then keep moving forward!
5. "Ohana means family. Family means nobody gets left behind or forgotten."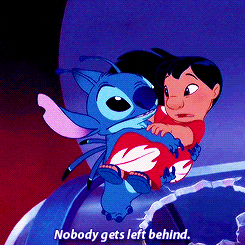 "Lilo and Stitch" has been one of my favorite movies for such a long time! I love the themes about family, about how family is a choice and a labor of love, in addition to being something determined by genetics.
6. "If you walk the footsteps of a stranger, you'll learn things you never knew you never knew."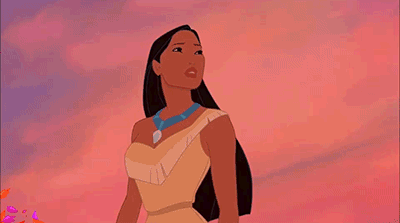 This lyric from "Pocahontas" extends upon the idea of putting yourself in another person's shoes, which a wise person tries to do when faced with conflict. Pocahontas teaches us not to do this just to understand another person's point of view, but to also learn things we never could have known of otherwise.
7. Growing old is mandatory, but growing up is optional."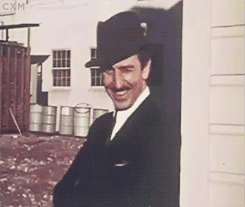 I love the idea that as we grow up, we don't have to let go of our childlike awe and curiosity toward the universe and stories. This distinction between growing old and growing up makes me feel a lot more comfortable about the passage of time.
8. "The flower that blooms in adversity is the most rare and beautiful of all."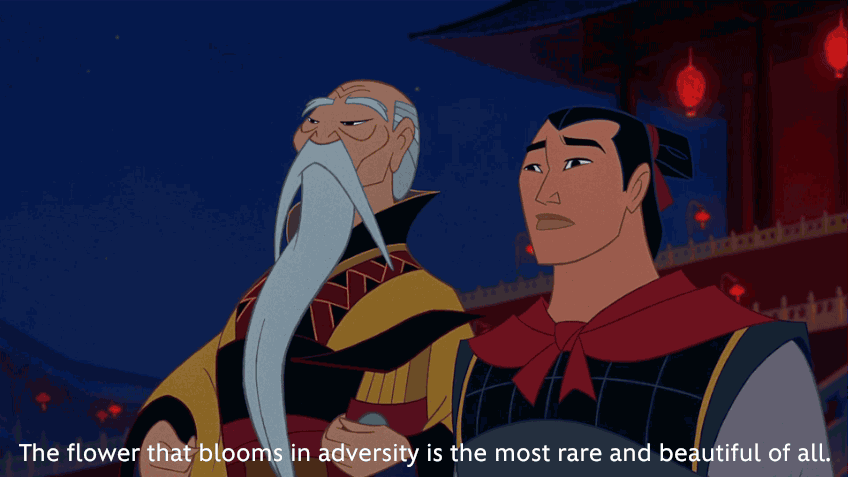 Isn't it amazing to think that adversity doesn't have to break us? If we adapt and manage to overcome, our hardships could transform us into better, stronger people. This inspires me to see trials as an opportunity to grow, which is fortunate since we live in a world that doesn't lack trials.
9. "The very things that hold you down are going to lift you up."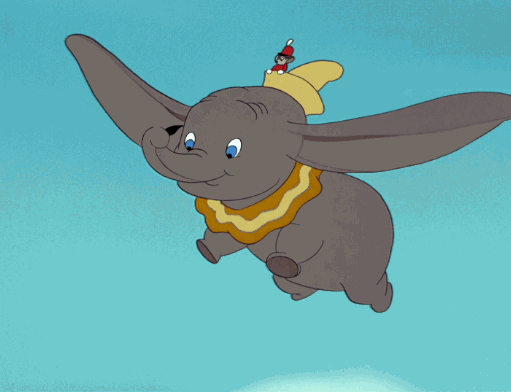 After having to watch sweet Dumbo struggle with mistreatment over his adorable ears, it overjoyed me to see that the very things that had caused him pain would finally bring him admiration. I think this can teach us that the things about ourselves that we may consider undesirable or weak could be genuinely wonderful to someone else.
10. "No matter how your heart is grieving, if you keep on believing, the things that you wish will come true."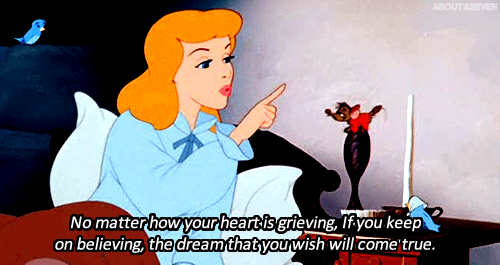 "Cinderella" teaches us about the power of joy and optimism during dark times. Determination to hold on to bright ideas to the future is an absolute strength.
11. "A true hero isn't measured by the size of his strength but by the strength of his heart."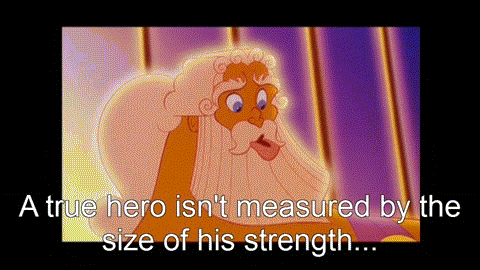 In "Hercules," Zeus himself contradicts the idea of a hero as someone with immense physical strength, in favor of a hero with great strength of heart. We can learn to place greater importance on the content of someone's character over their physical capabilities.
12. "Always let your conscience be your guide."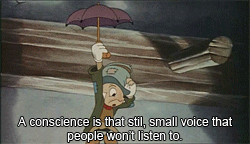 I think we would all do well to remember Jiminy Cricket's lessons on the importance of a well-formed conscience in an often immoral world.
13. "All our dreams can come true if we have the courage to pursue them."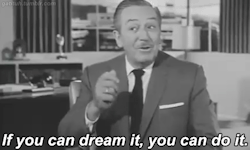 I don't know if anything inspires me more than this Walt Disney quote. Maybe it sounds a bit naive or too optimistic, but I choose to believe it anyway, and I hope you do too.