I've lived on a farm my whole life. This past fall, I moved away from my family farm and into a college dorm, in what is considered a city. I knew I would miss the farm -- the baby animals, the sunrises and sunsets, the smell of freshly cut hay and corn silage. But I never thought I would miss certain things.
1. Not being clean
This sounds crazy, but I actually miss being covered in dirt, mud, grease, etc... Being clean 24/7 now is strange. They say the most memorable days end with the dirtiest clothes. Especially these past few months, I think this quote has been proven true time and time again. Going home on weekends and having mom tell me I smell like the barn sounds more like a compliment than ever before. And honestly, I even miss the smell of the barn. It seems like I've spent more time in a barn than in a house, and I miss it. Being dirty is evidence of work, and work on the farm has become more fun to me these past few months than ever before.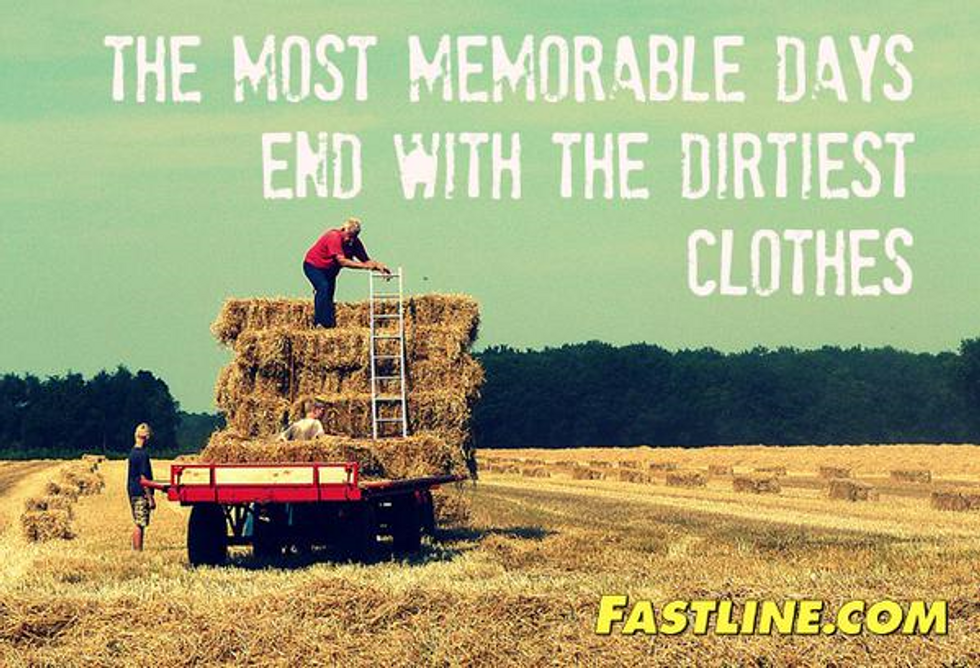 2. The hard, physical work
Yes, I actually miss the strenuous labor that goes into the day to day farm operation. There have been several occasions when I complained (much to my dad's surprise) of not having enough to do when I'm home on weekends. I miss being physically active and fit. When I left for college, I was happy to be escaping all of the hard labor. But now I miss it. All of those physically hard jobs created physical endurance, strength, and willpower. But they also created an escape. Getting home from high school and going out to do chores was a way to get away from the stuffy confines of classroom walls and the boredom of studying. I don't get that anymore. Sure, I could go to the weight room, but artificial workouts aren't the same as the ones on the farm.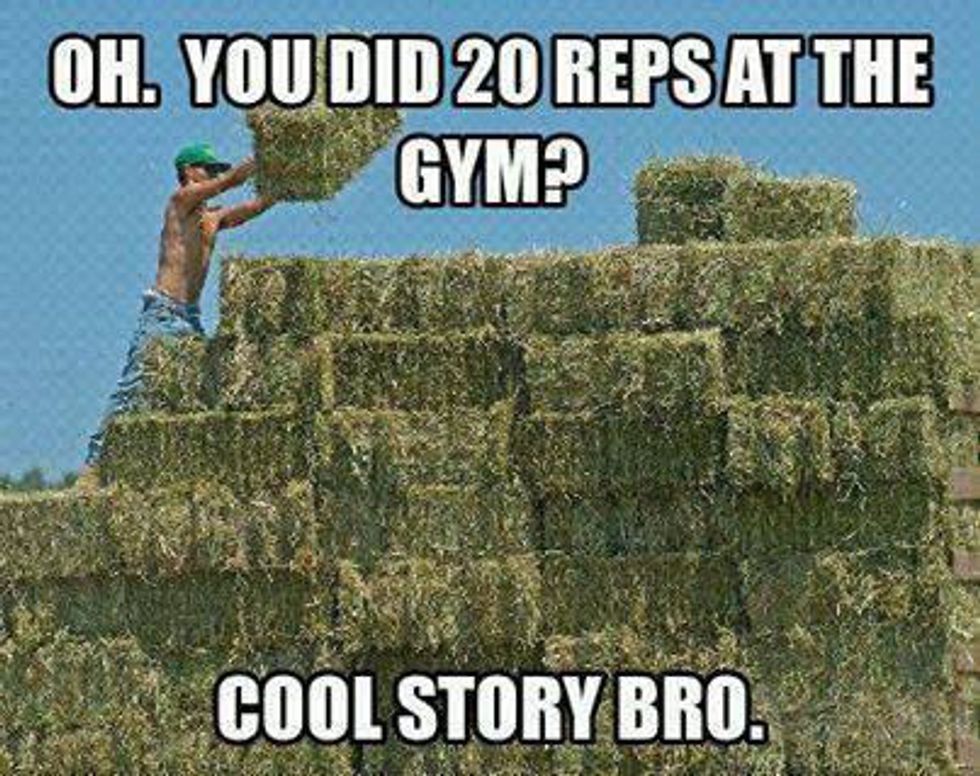 3. The surprises
If you already think I am crazy, you probably don't want to read this. Much to my dad's dismay, I actually miss the break downs, close calls, and the emergency phone calls to go pull somebody out of the mud. OK, I don't miss the breakdowns themselves, I miss the excitement and adrenaline rush that comes with it. And the sense of accomplishment that you get when you work through these difficulties, or find a way to avoid them entirely. Although these are annoying (and usually expensive) occurrences, they are great learning opportunities, and spice things up a bit (because sitting in a tractor all day gets boring pretty quickly). Farming is dynamic, constantly changing and evolving. These unplanned instances teach us the importance of teamwork and flexibility. Sometimes, we have to just use our resources to make it out of difficult situations. It teaches us to be thankful for those days that went as planned, or seemed boring and tedious. We also learn not to take the little things for granted.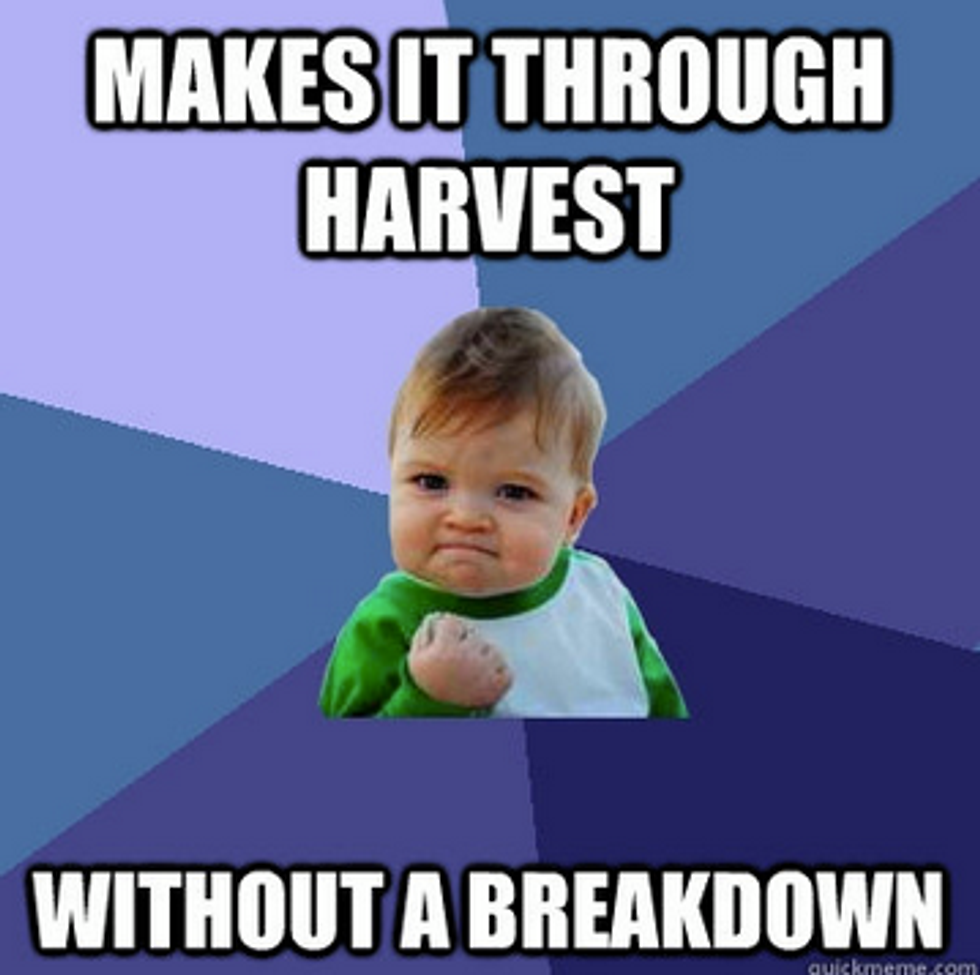 So next time you complain about being dirty, smelly, tired, or having to run for parts, remember the weirdos like me who were in the same position before, but miss it. There are a lot of people who would rather be farming. Remember to count your blessings, one stain, smell or break at a time.