I was on the Necessary Clothing website and noticed many of their shoes look exactly like high-end shoes you would find celebrities wearing. I think these are great options for people who get inspired from celebrities, especially from the Kardashians who are seen wearing most of these shoes. These are great knock off shoes for much more affordable and reasonably priced for an everyday woman. On the left, you will see the brand name shoes and on the right you will see Necessary Clothing shoes.
---
1. Balenciaga Mirror High Boots
Balenciaga charges for $1700 while Necessary charges $63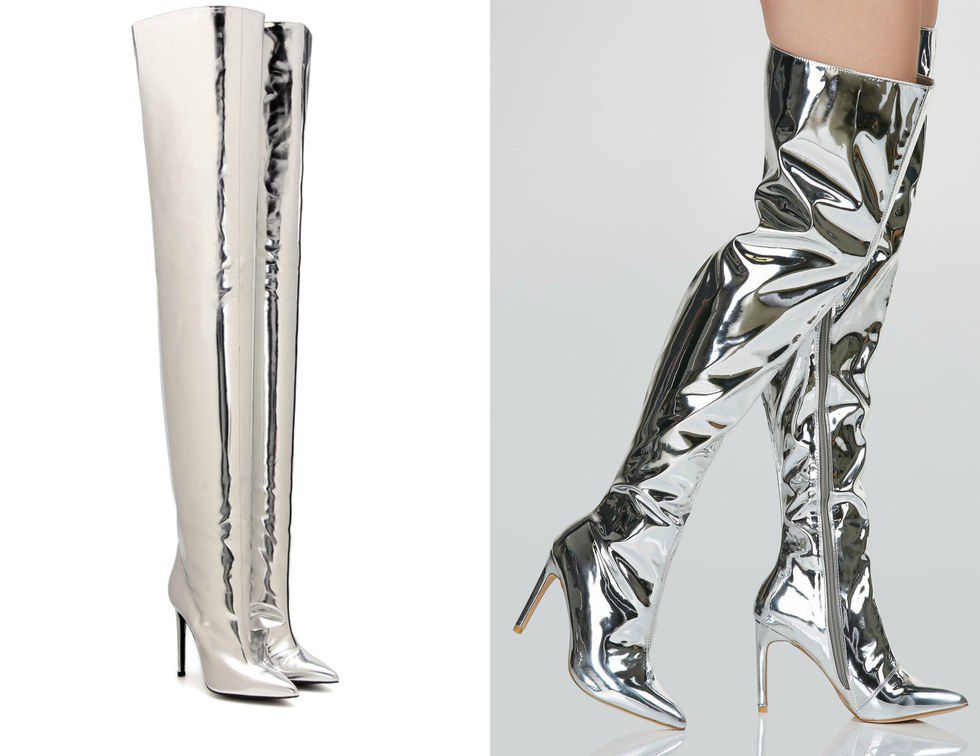 2. Yeezy Season 2 Lucite Heel
Kanye West charges $595 while Necessary charges $40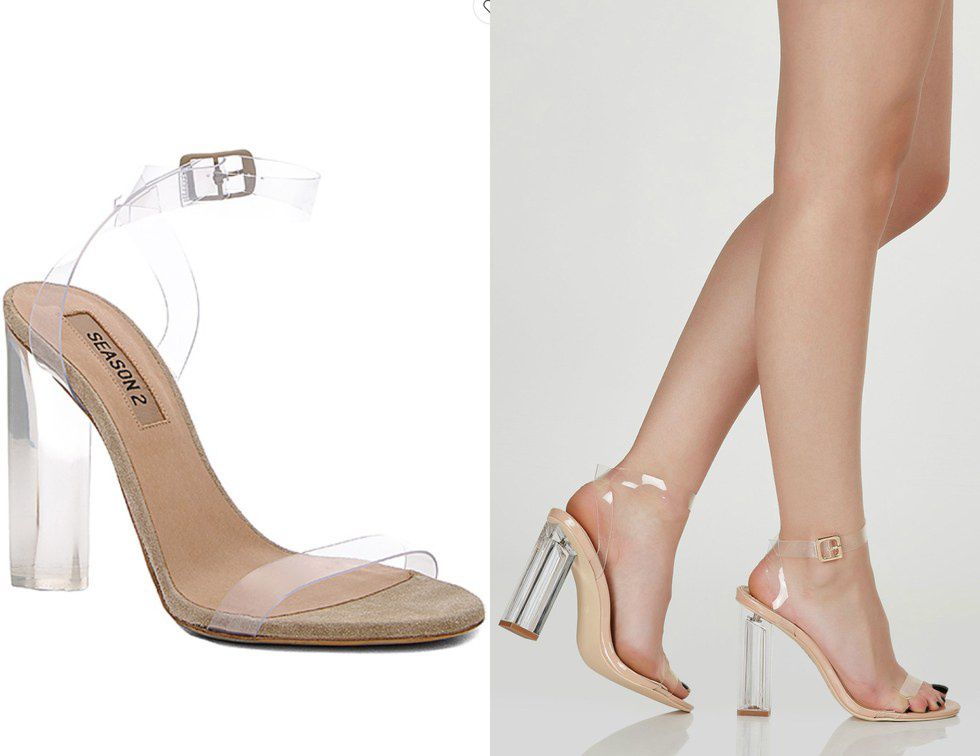 3. Yeezy Season 2 Knee High Boots
West charges $995 while Necessary charges $60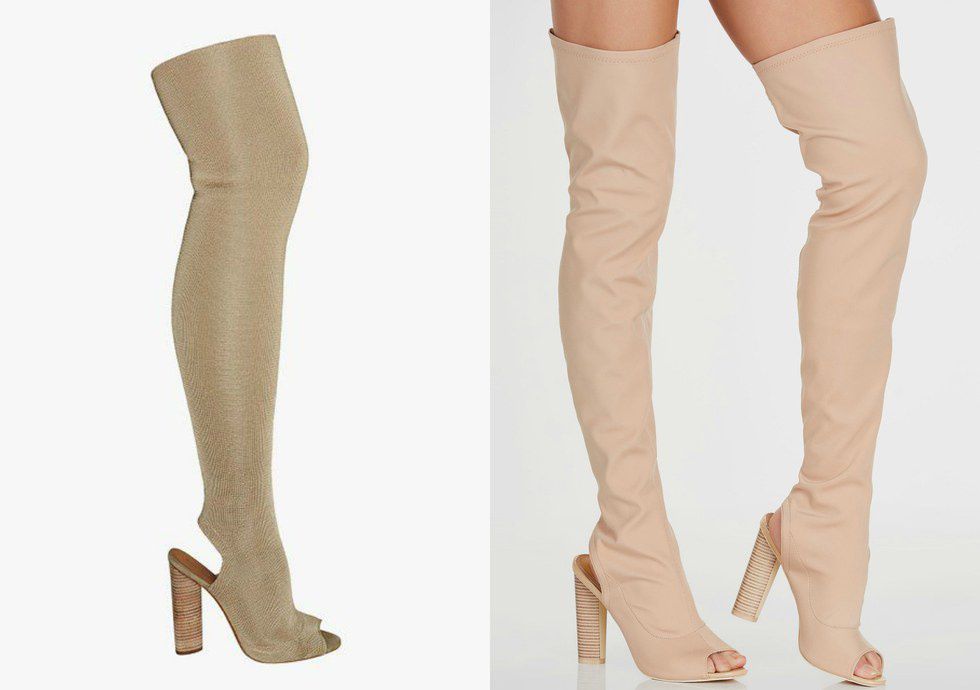 4. Giuseppe Zanotti
Giuseppe Zanotti charges $845 while Necessary charges $27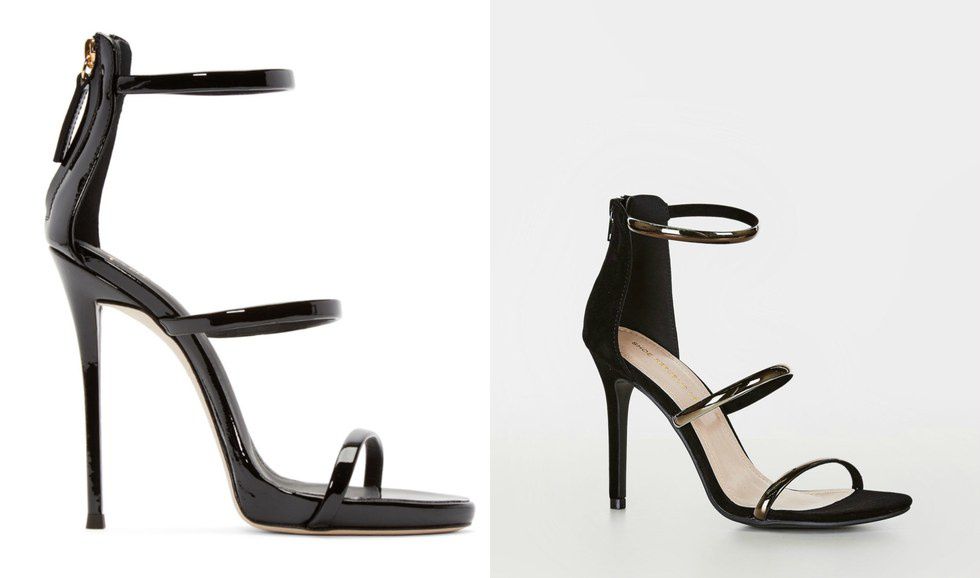 5. Aquazzura Red Fringe Heels
Aquazzura charges $785 while Necessary charges $15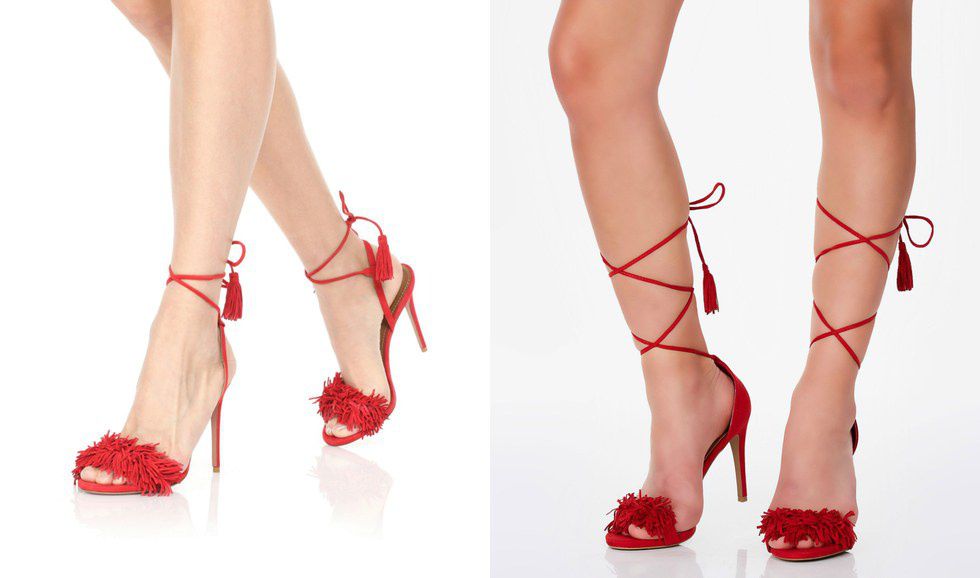 6. Yeezy Season 2 Knit Ankle Boot
West charges $895 while Necessary charges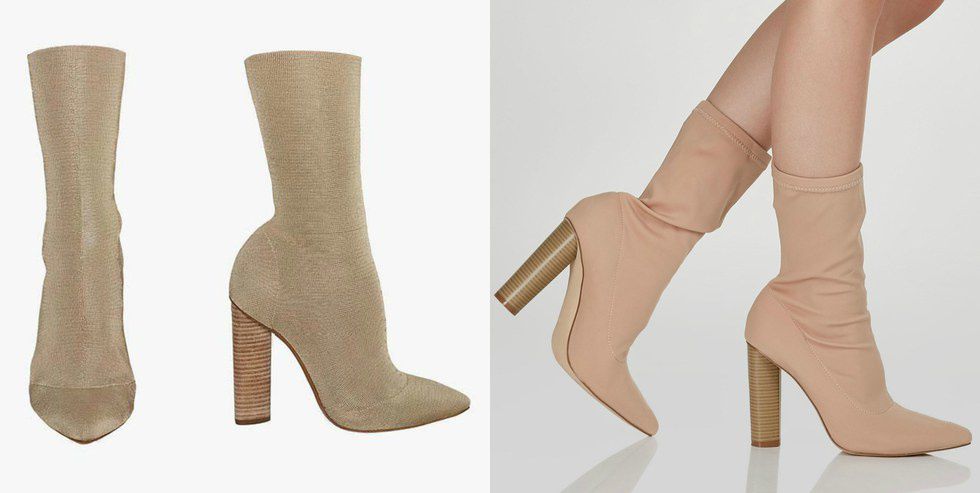 7. Puma Slippers
Puma charges $80 while Necessary charges $27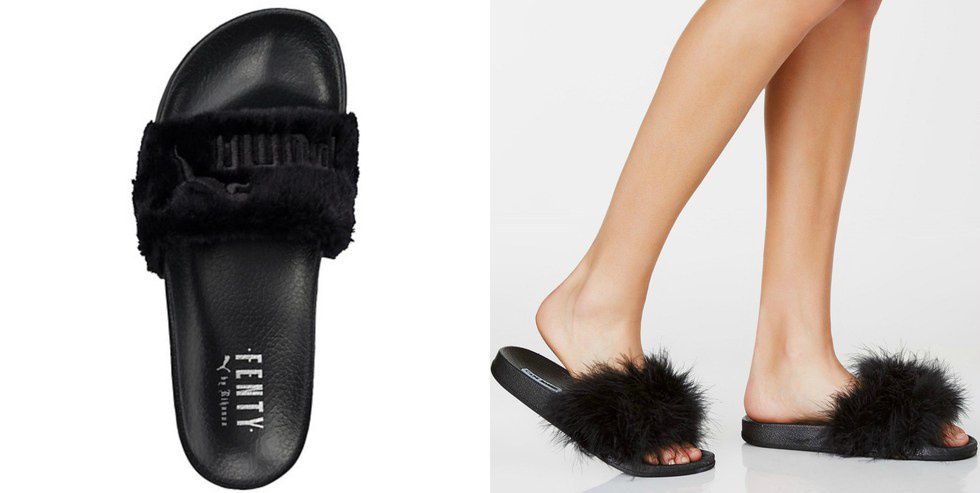 These are great options for people who are seeking a similar look for a much lower price!