The Irwin W. Steans Center at DePaul University is currently looking for current freshmen to be part of the Community Service Scholarship (CSS). This program works on creating meaningful engagement in the community with learning. A scholar is placed in a non-profit organization where they must volunteer 30 hours each quarter. In return, students who are in the program receive $6,000 of scholarship money per year, for three years, as well as gaining career skills while advocating on social justice. Here is the link to apply for the scholarship: Students who are currently in the program share their experiences they have had. You can apply for the program with this link:
Alyssa Booster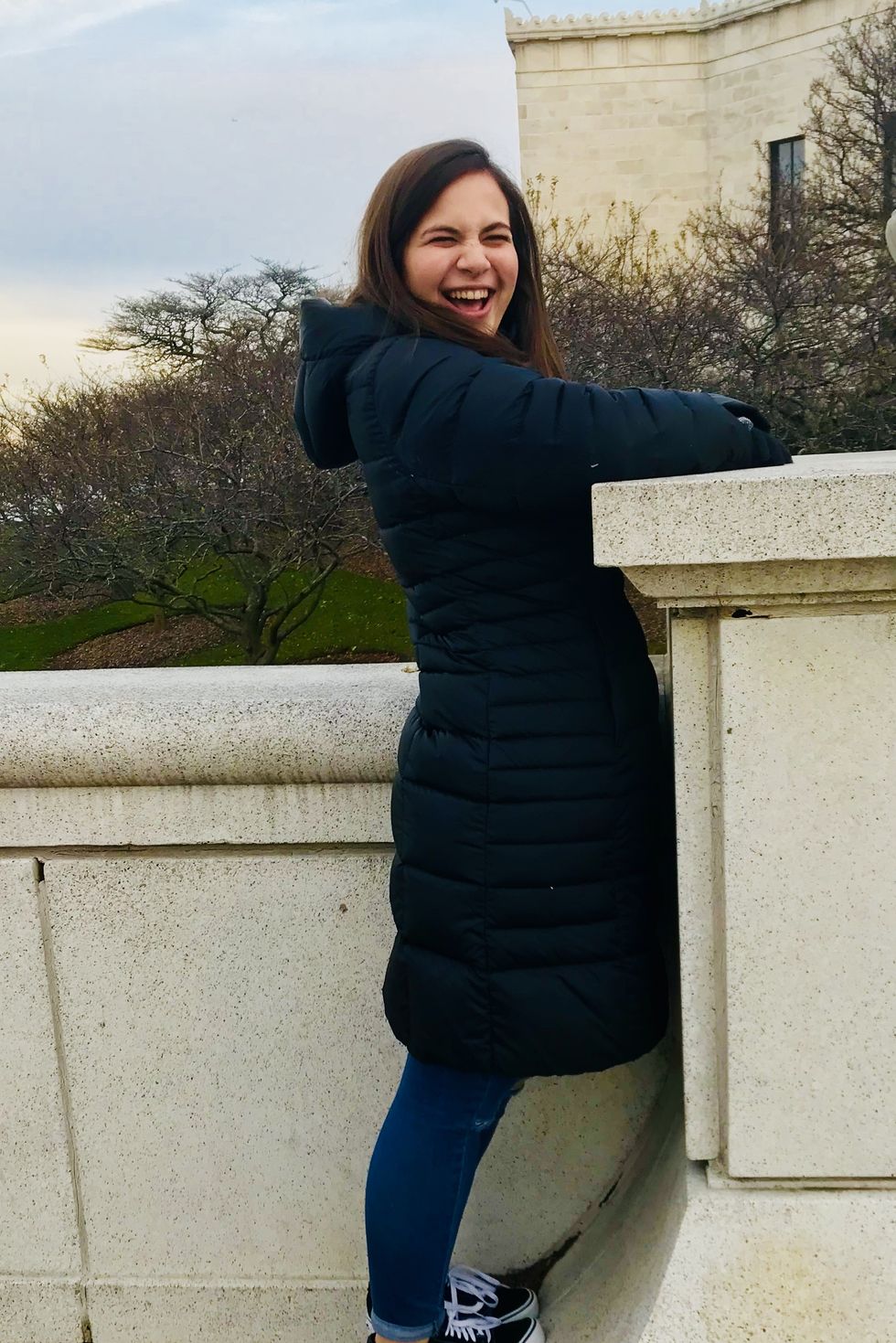 As a CSS scholar, Alyssa volunteers at Living Works. This organization provides after-school tutoring and programs for kids attending Kilmer Elementary. Some duties Booster has are to help children strengthen their reading and math skills. Every day students complete 20 minutes of reading and then they complete their math homework. Most of these children, Alyssa says, are not proficient in reading so the tutors help strengthen those skills by reading with the kids and doing activities.
One memory Booster has with this program is when she was at her service site. The coordinators of the program complimented Booster and her peers for being really involved in the program and working well with the kids. This was an amazing moment to her since some of the kids can be challenging to work with and sometimes she felt like she wasn't helping or making a difference. It is also is a very mutually beneficial relationship because she helps the kids with reading and math, but they have taught her a lot about careers she's interested in.
"The CSS program is really great for people interested in learning about social justice and social issues and then applying those skills at your service site! The things you learn in the classroom go hand in hand with issues in many communities around Chicago. I highly recommend this program and it's a great way to get involved and meet some great people!" -Alyssa Booster

Belma Salihbegovic
Belma found out about the scholarship when she was online looking for some scholarships for each of the colleges she was applying to. She found many scholarships at DePaul and she has a lot of past experience in community service. Learning about social justice is one aspect Belma enjoys about the program by looking at the issues through different privileges and how to figure out how she can help.

Besides doing community service, CSS also hosts a variety of events for the student to participate in. One event that was held was Friendsgiving. Belma enjoyed the event because she met new people who are part of the program since she only knew people from her CSS class. While at the event, she saw how big the CSS program was and interacted with new people. Through her involvement with CSS, she learned the importance of reaching out and helping people, what different forms of oppression look like and how people are marginalized.
"I go to Living Works based in Rogers Park it is a non-profit organization that you go in and help kids who their first language was not English or who are like refugees. I help them learn to read and do tutoring. Currently, I am an assistant there and help with the classroom before I help with tutoring."- Belma Salihbegovic