Recently my friends and I have become horribly and desperately addicted to Cheez-Its. Like rehab level Cheez-It addictions. Therefore, I decided it was only appropriate to write a tribute to Cheez-Its by creating a definitive ranking of the flavors that can be found at your local HEB, or whatever grocery store is nearest you.
My roommates and I gathered six boxes of Cheez-Its, which conveniently contained seven flavors (thanks, DUOZ). We then did a simple taste test and recorded comments about each flavor before ranking the flavors. Here are the results:
6. Extra Toasty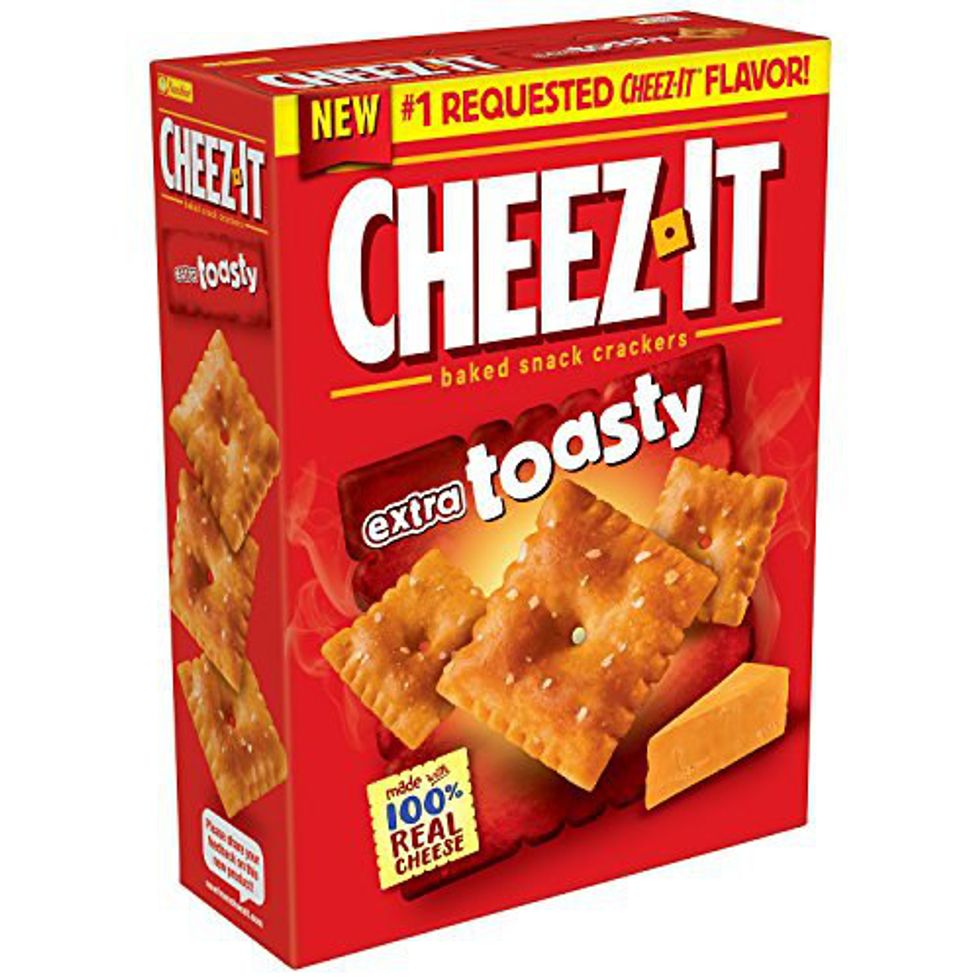 Despite the yellow banner on the top of the box that exclaims,
The No. 1 Requested Cheez-It Flavor!" we were oddly disappointed with the Extra Toasty Cheez-Its. They don't look toasted at all, but actually just appear to be burned and they don't taste much better.
Annie: "I like the texture but not the flavor. They taste like something you would pick out of the bottom of a grill."
Samantha: "I'm pretty sure I once knew someone who liked the burnt Original Cheez-Its so they would put the Originals in the oven and they taste just like this."
5. Sharp Cheddar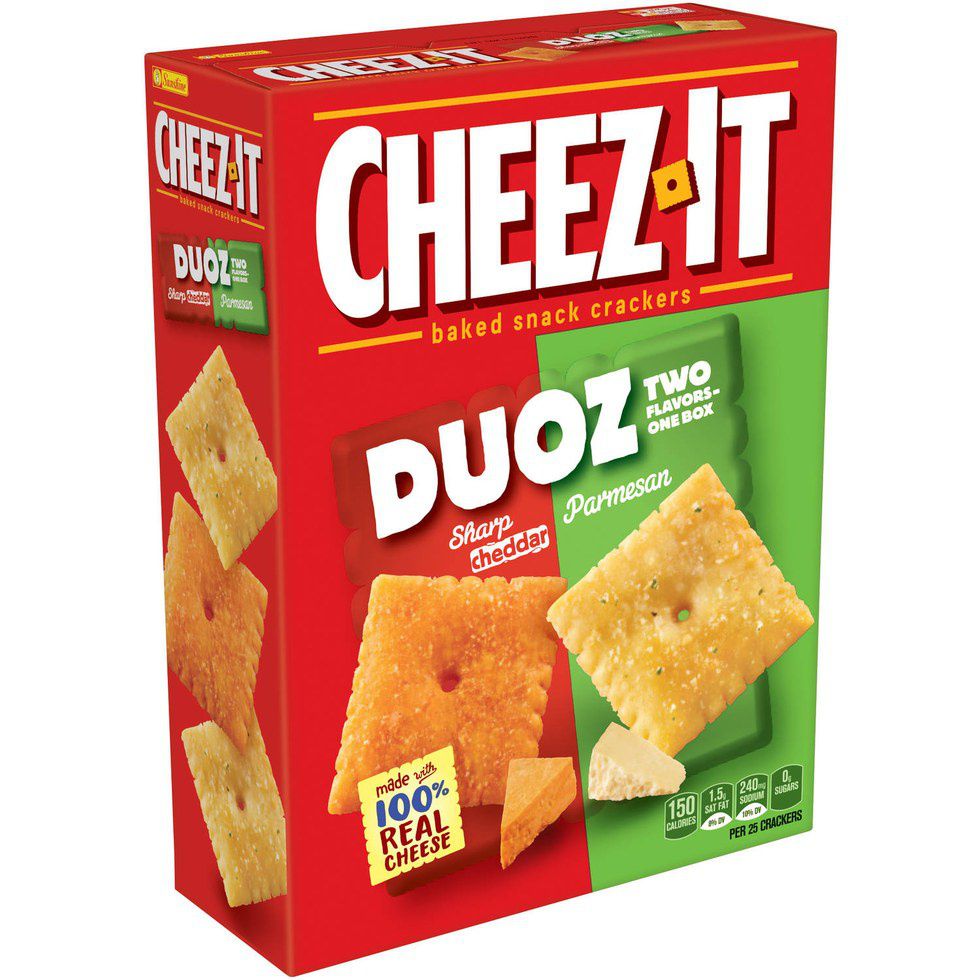 They do not sell Sharp Cheddar Cheez-Its individually and there's a reason for that. They really aren't anything special on their own but thrive in the DUOZ. We were not impressed by this particular flavor because it was one-tone and entirely underwhelming.
Becca: "I don't feel like you can accurately rate this flavor because there could be some parmesan coating on the outside, which would bias my decision."
4. Hot and Spicy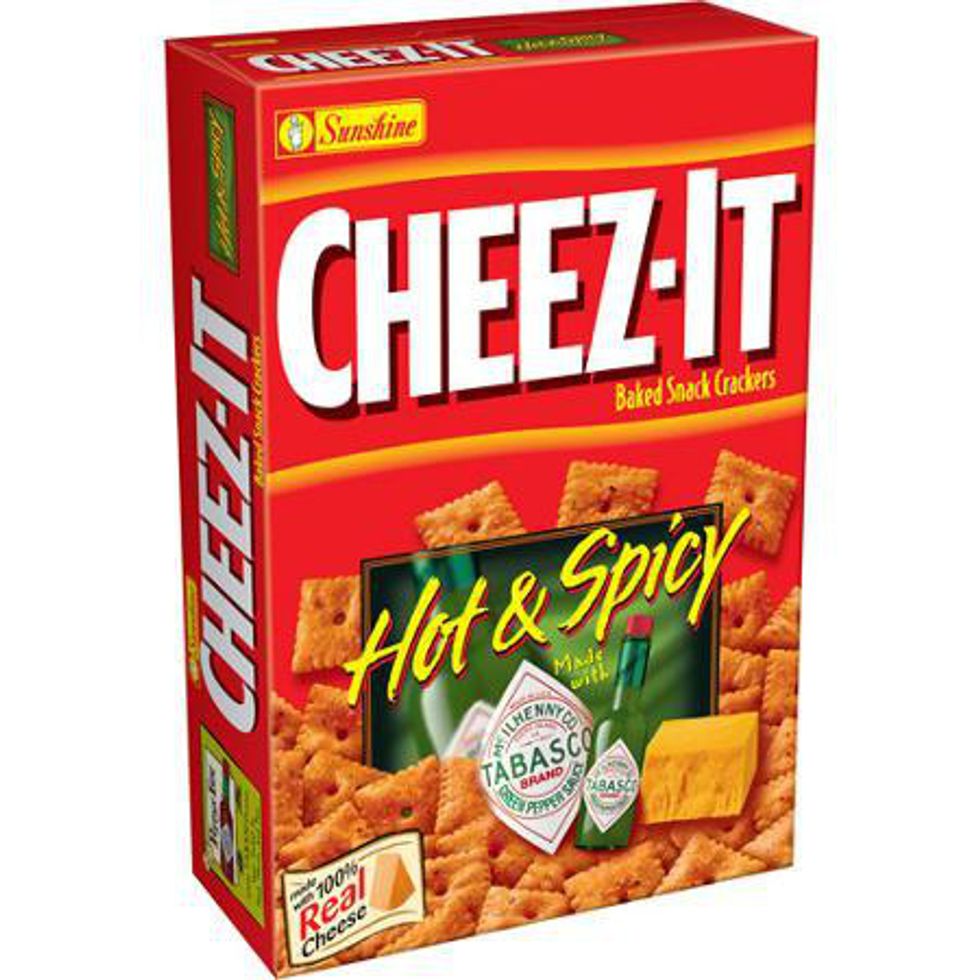 Two of us agreed that this was the worst flavor by far. However, the two other participants were big fans of the Hot & Spicy Cheez-It rendition, putting it in fourth place. Overall we thought the label "Hot & Spicy" was rather misleading.
Ally: "It's a good amount of spice but it tastes like straight Tabasco and I want them to taste like Hot Cheetos... very misleading. I think you could maybe crush them up to coat chicken."
Annie: "I like spicy things, but I don't like these. They remind me of when my brother used to eat spicy beef jerky on road trips and I don't like that."
Becca: "You should rim a margarita glass with these."
3. White Cheddar
Two participants, including myself, agreed that there is no flavor that compares to White Cheddar. However, like the Hot & Spicy flavor, two participants were greatly underwhelmed by this particular flavor. Either way, there is nothing inherently wrong with the White Cheddar, but maybe it's not the strongest flavor Cheez-It has produced.
Becca: "Where do you find these? In the same aisle as sunscreen and mild salsa? I feel like these taste like a buttery biscuit from Popeyes but maybe I just don't know what white cheddar is."

Annie: "Come to mama!"


2. Original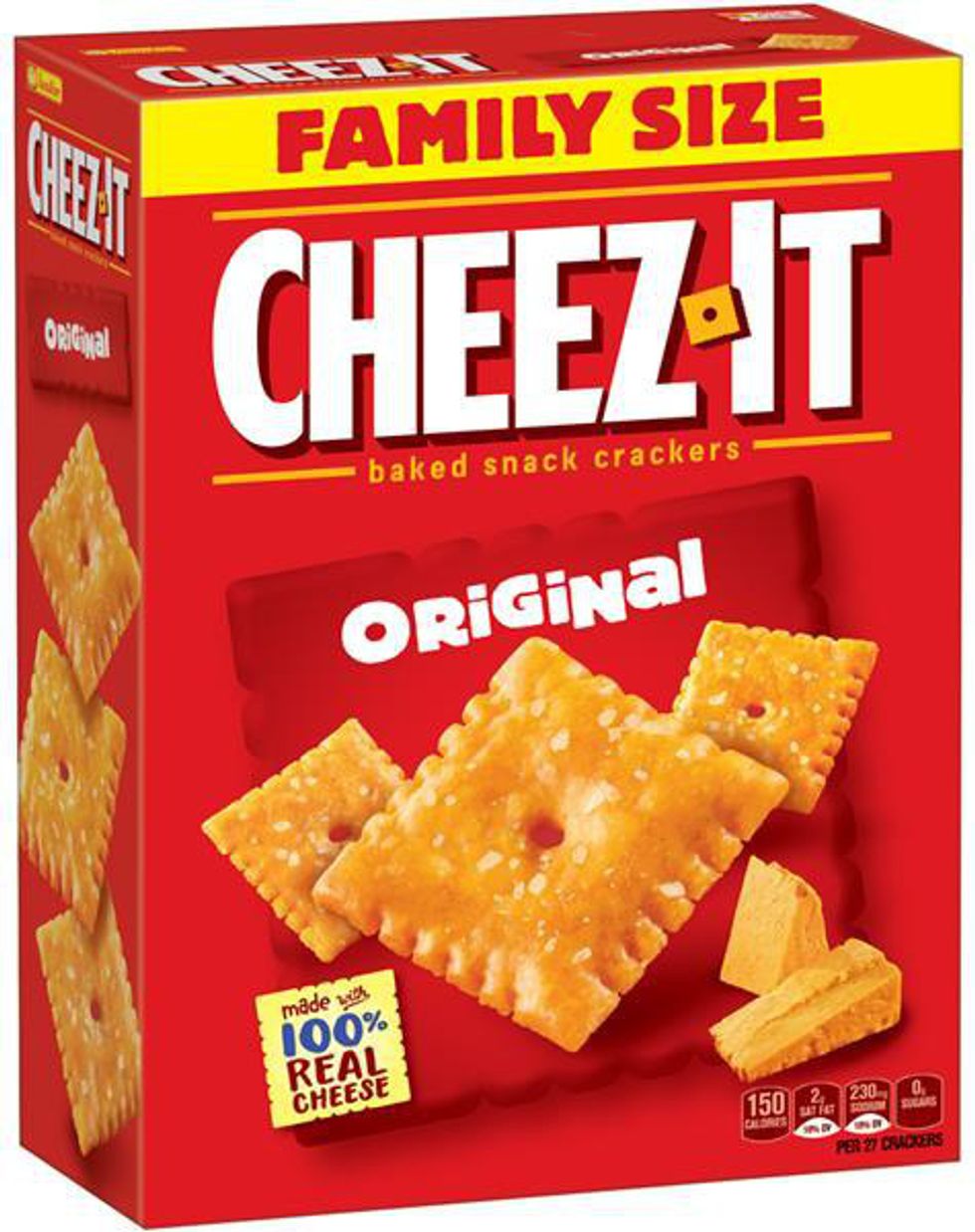 The Original Cheez-Its are just classic. You cannot deny that they are good because there is nothing to complain about, except that they may be a little bland.
Samantha: "After trying all the other flavors these seem a little bland but still so good."
Annie: "You could eat a whole box about these and not feel bad about yourself."
1. Parmesan AND Italian Four Cheese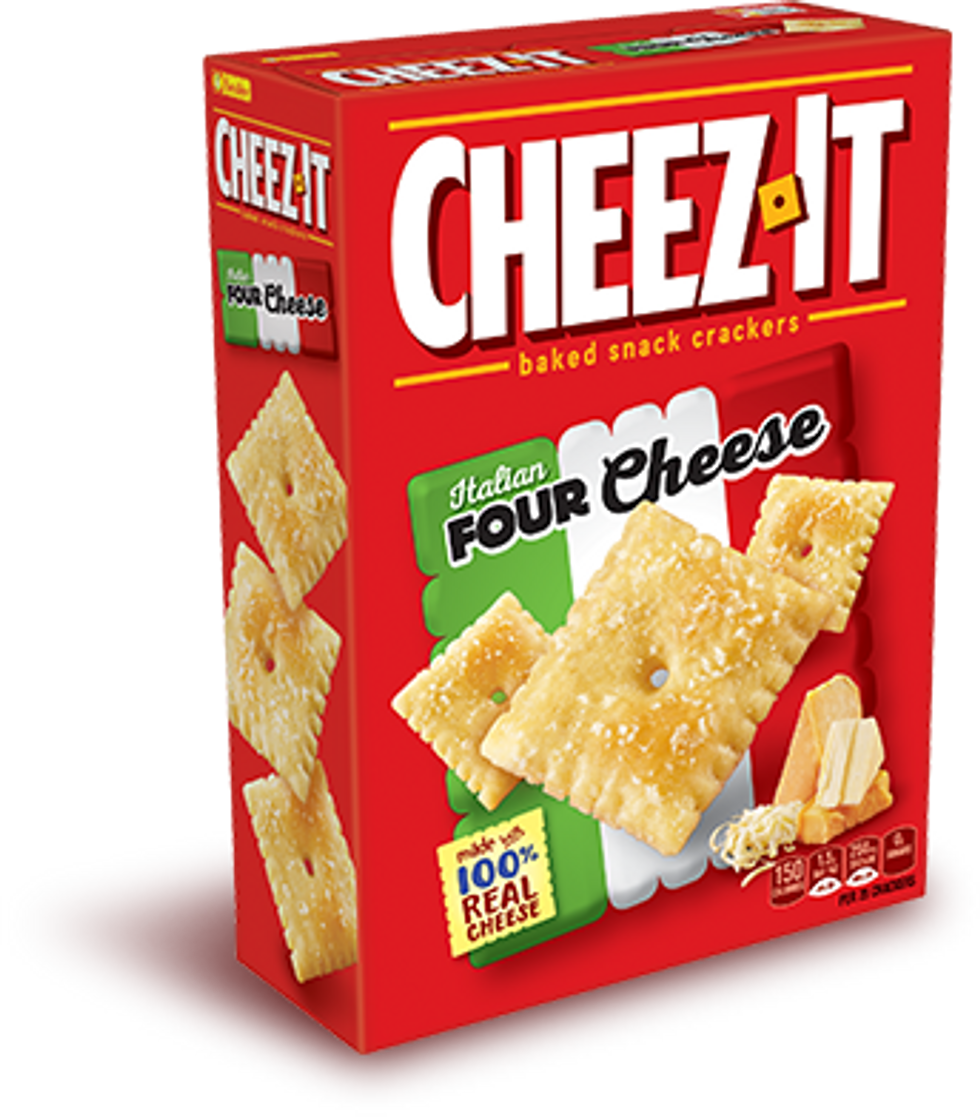 There was a tie for first place: Parmesan and Italian Four Cheese (shown above in DUOZ box). Ultimately, these two flavors prevailed as the cheesiest, which is what you expect from a box of Cheez-Its.
Ally on Italian Four Cheese: "They are very flavorful and you can taste the different cheeses. I think it would win the first impression rose on The Bachelor, but that's not always promising. Not sure I could eat many of these."
Becca on Parmesan: "Parmesan is the body builder of cheeses."
Annie on Parmesan: "These remind me of breadsticks and middle school."
Regardless of what you're favorite flavor of Cheez-Its are, I think it is safe to say you can't go wrong when you pick up that classic red box.