Dear STM youth group:
I miss you. I miss you every single day. I see pictures of the new generation of you, and as the familiar faces slowly fade away, I worry the memories you gave me will too.
Four years ago I was sitting in my Confirmation class, not really caring about what was being said, not really caring about anyone surrounding me. School at that particular time sucked -- at one point I lost all my friends due to some stupid drama I seemed to be addicted to starting. So yeah, I needed an escape. And what did I pick but my very first STM youth group trip.
It was white water rafting, and I went with a friend I already knew from middle school, so it wasn't that out of my comfort zone. Even though it was my first time camping and I almost got hypothermia, I knew then and there that that trip wasn't going to be my last. (P.S. That's my best friend in front of me... though I didn't know her at the time.)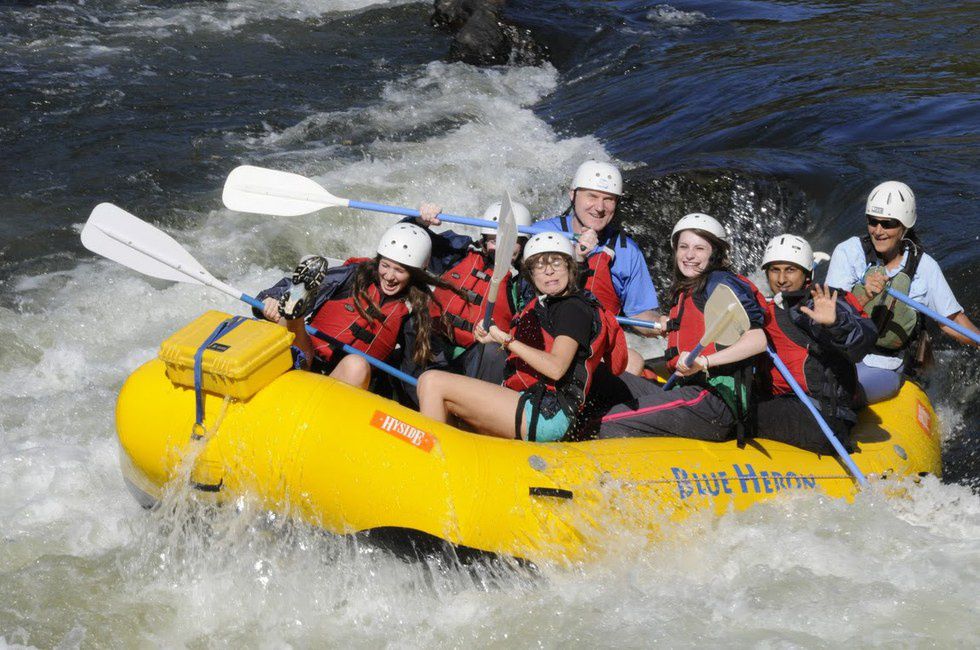 And by the time I graduated high school, I had spent more weekends than not sleeping in a sleeping bag surrounded by those same people. Only as the months went on, each of them became even more familiar.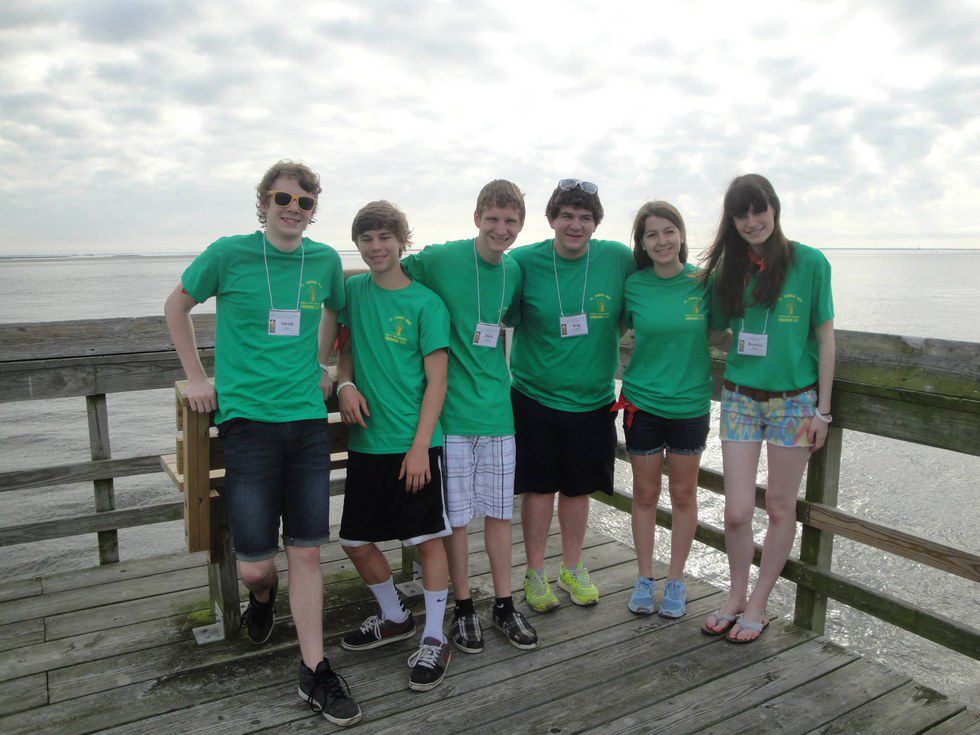 Dear youth group, you were by far the best thing that happened to me in high school. Once I joined youth council my junior year, it became even better. I remember someone (cough, cough, Emma) jokingly told me to join, that I would be an awesome leader, and in a rare rush of confidence, I applied.
And that's when a group of friends I used to escape became a family I never wanted to escape.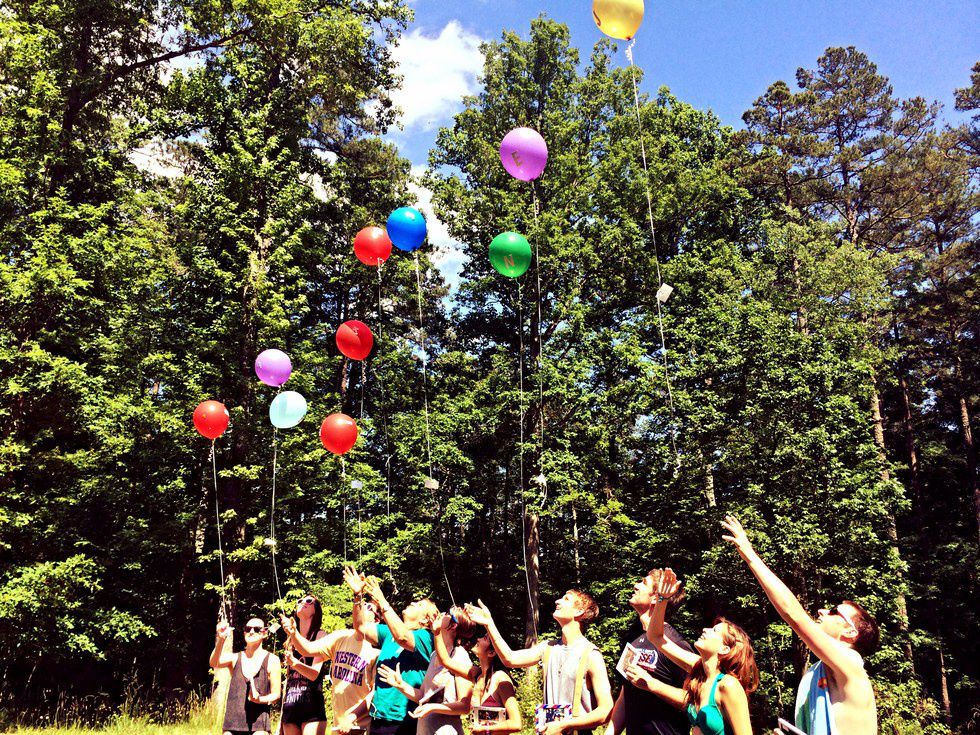 Dear youth group, you saved me. I was so utterly lost my sophomore year in high school. I was suffering with depression, dealing with the aftermath of all the drama I started, and hating my school with a passion.
After the camping trip, I took a leap of faith (LOL, puns) and went on the March for Life 2012. And it forever changed my life. Not only did the weekend change my opinion on abortion forever, it helped me find a faith I had no idea existed inside of me. The Saturday night we were there, we stayed in a Church and had adoration and confession right before going to sleep. I had never really experienced adoration before, and I hadn't gone to confession since second grade.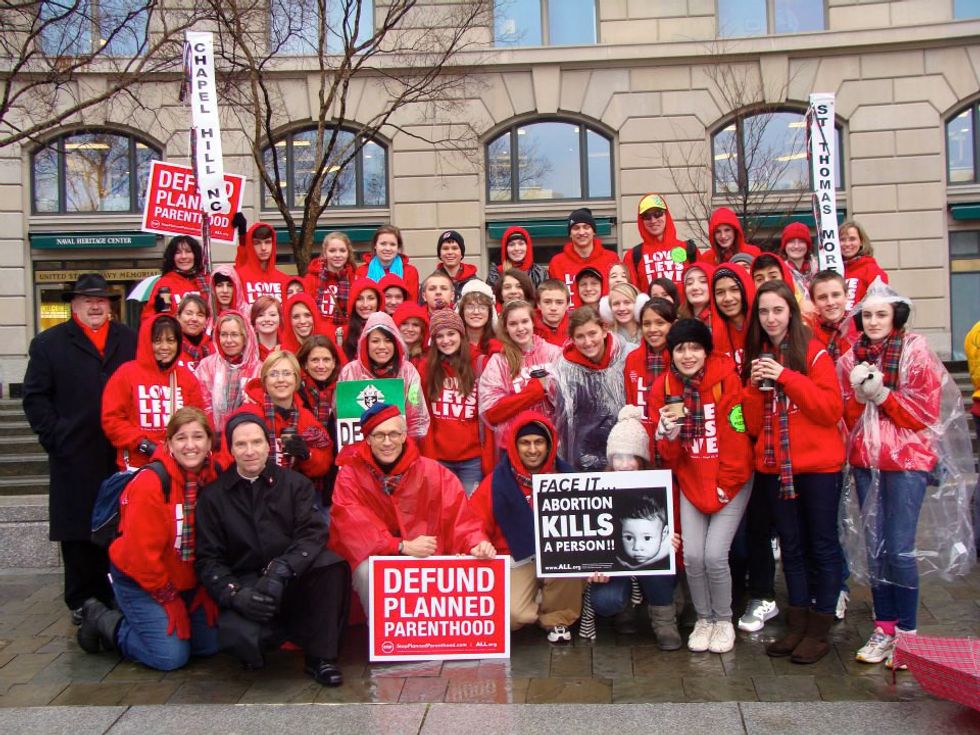 I saw all these people who I barely knew, getting in line for confession and crying, and I was just sitting there thinking, "These people are family to each other. I'm a total outsider. They probably think I will never be within their group."
Ha, you were wrong.
I think back to that trip and realize the person I am now was forever shaped by it. More specifically, by the people on it. I grew to love each and every one of them. At first I was so intimidated, but by the time high school ended, leaving them behind was the hardest thing I had to do.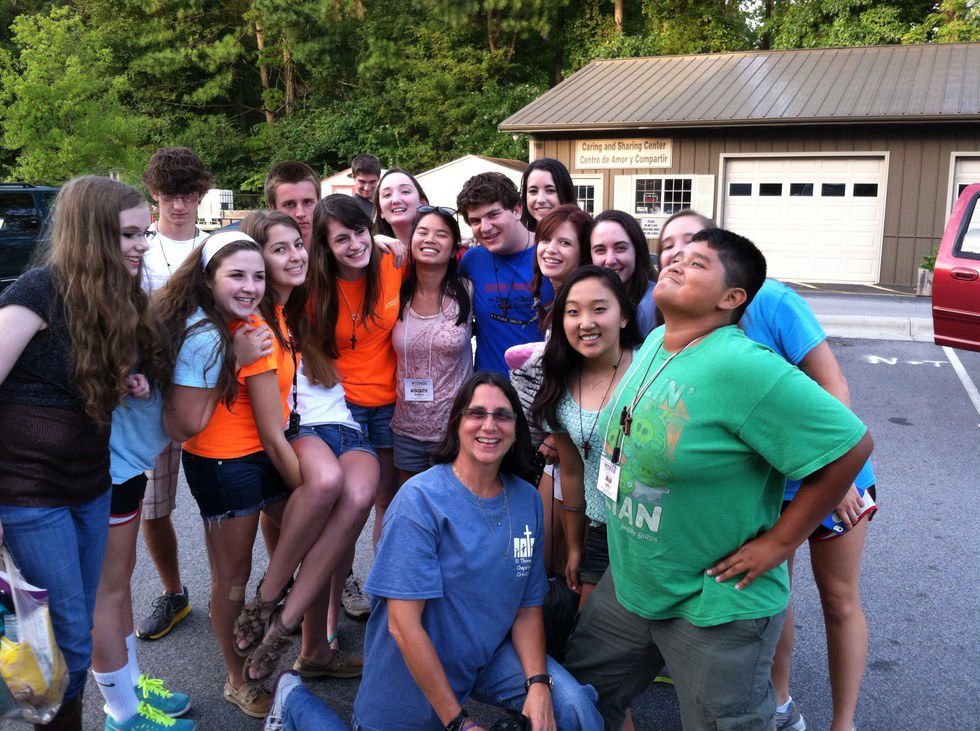 Dear youth group: I love you.
From Rebellion Trail to saving the babies. From being luminous at convention to beating each other with inflatable hammers. From standing in a circle praying to crying together at adoration. From Sammy the Fish to Lucy the Demented Barbie Head. (Brig, you need to use her in a set design pretty please.)
And finally, to the one and only Matt Maher. Wherever each of us go in our lives, love will hold us together.