Rumors of a reboot of the much-beloved show "The Office" have hit a fever pitch on social media as of late. There are many reports circulating online that NBC is discussing a revival of the show for as soon as next the next fall season. This might be seen as an exciting thing to many, but to hardcore fans like myself, I see it as a very bad idea for many reasons.
First off, the character of Michael Scott, played by Steve Carell, would not be brought back. Carell left the show after the seventh season to pursue other roles and was replaced for a short time by Will Ferrell. This loss was seen as the beginning of the end for many fans, and the show was never the same without him.
If even someone with comedy chops like Will Ferrell couldn't fill the hole that was created with Carell leaving, writing a new character and finding an actor to live up to the hype is next to impossible.
"The Office" wasn't the same without Michael Scott and reviving the show without this key character would be a grave mistake.
Another key feature of the series was Jim and Pam's relationship, which was almost broken up in season nine and was eventually resolved with them moving to Austin, Texas. Pam persuaded Jim to move so he could pursue new ventures for his company, Athleap.
How writers would bring Jim and Pam back to Scranton, Pennsylvania is unclear. However, speculators have discussed a few different ways. Athleap could fail, forcing the Halperts back to Scranton where they resume their positions at Dunder Mifflin.
Or, a la "How I Met Your Mother," Jim and Pam could divorce, and Pam moves back to Scranton to be with her family again. There is nothing more sacred to "The Office" fans than Jim and Pam's relationship.
The only way to bring them back to Scranton would require some shoddy writing that would turn fans off to the new show even more than when their marriage was originally threatened by writers. I don't foresee a way writers could do justice by Jim and Pam and to the fans with a revival of the story.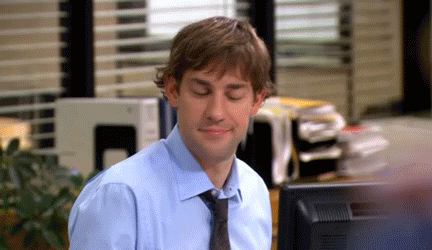 The series finale of "The Office" was brilliantly written and gave most fans closure for all of their beloved characters. The finale is highly acclaimed by critics. Hillary Busis from Entertainment Weekly said "for anyone who's stuck with "The Office" through thick and thin ... [the] 75-minute-long finale was pretty much perfect."
*Spoilers* Michael returns to Scranton to be the best man at Dwight and Angela's wedding, Kelly and Ryan run away with each other at long last, Andy accepts a job at his beloved Cornell, and Stanley finally gets to retire to Florida.
Every character was given a fitting and well thought out ending. Bringing back the show with old characters would ruin all of that careful planning done by writers in 2013.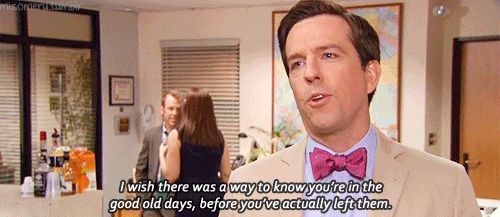 There is a long history of companies trying and failing at reviving old shows.
For a few examples, "Arrested Development" redeveloped by Netflix, "Fuller House" again, redeveloped by Netflix, and any type of "Sex and the City" continuation were all considered awful by the original fanbase.
Revivals, for the most part, do not work, because it's almost impossible to bring back every actor or writer from the original. Without the key characters and story writers, the essence of the original series can never be matched.
Companies revive shows because there's already a fan base that will come back to the show, lessening the fear of low ratings. In short, a revival of "The Office" equals easy money for NBC. Bringing back "The Office" is a selfish thing for NBC to do, especially since the finale did such a good job at tying off all loose ends.
Finally, would Dunder Mifflin even exist in 2018? As the world enters a new digital age, companies like Dunder Mifflin would most likely be pushed out of business already. This notion was addressed and became a big plot point during the original series.
Corporations like Staples and Office Max were lowering profits for Dunder Mifflin, which was solved with a merger between Dunder Mifflin and Sabre, which focused on selling printers and other new technology.
This is why most of the characters were written to be exploring different things by the finale. Most of the characters fans care about don't work at Dunder Mifflin anymore, and the thought of the company being the same as it was when the series ended is unbelievable during current times.
Bringing back "The Office" would be a great disservice to fans who enjoy the show and have accepted the series finale at the end of the story.
In my opinion, there is no way that writers could bring back the show in the same glory as it ended without angering its hardcore fanbase. The Office was great because of the characters, the actors that played them, and the writers and producers that put everything together. Missing any of these integral parts would be a great disappointment and would ruin the original series for fans old and new.
My advice to NBC, develop a new series that is as good as "The Office" once was, with new characters and a different plot. We've all moved on, and so should you. However, if you want to revive "Parks and Recreation" in which Leslie Knope is president, instead of Donald Trump, you have my full support.