As those who read my first article which was an open letter to the Doctors of the world might have guessed I suffer from a chronic illness. Which illness that is the doctors are currently still figuring out. When my symptoms suddenly got worse in July of 2015, I ended up in one of the local hospitals twice in the span of a month. Each time for approximately 48 hours and me leaving the hospital more frustrated with the lack of answers than I was when I first went in.
I've done a lot in my life thus far and it's been amazing. At 18, I studied abroad in London for a semester, so January of 2010 I flew and lived in London for 4 months. After coming back I bounced around trying to figure out what I really wanted to do with my life. In that time period I ended up applying and completing the Disney College Program, which turned into me moving to Florida in 2012 and staying there for 3 years I laughed and cried and made some of the best friends a girl could ever ask for. I changed jobs and locations inside of the Walt Disney World Resort and have so many fantastic memories. I cherish each and every one and all the friends I have made along the way. In 2013 I donated Peripheral Blood Stem Cells through Be the Match and I would do it again in a heartbeat.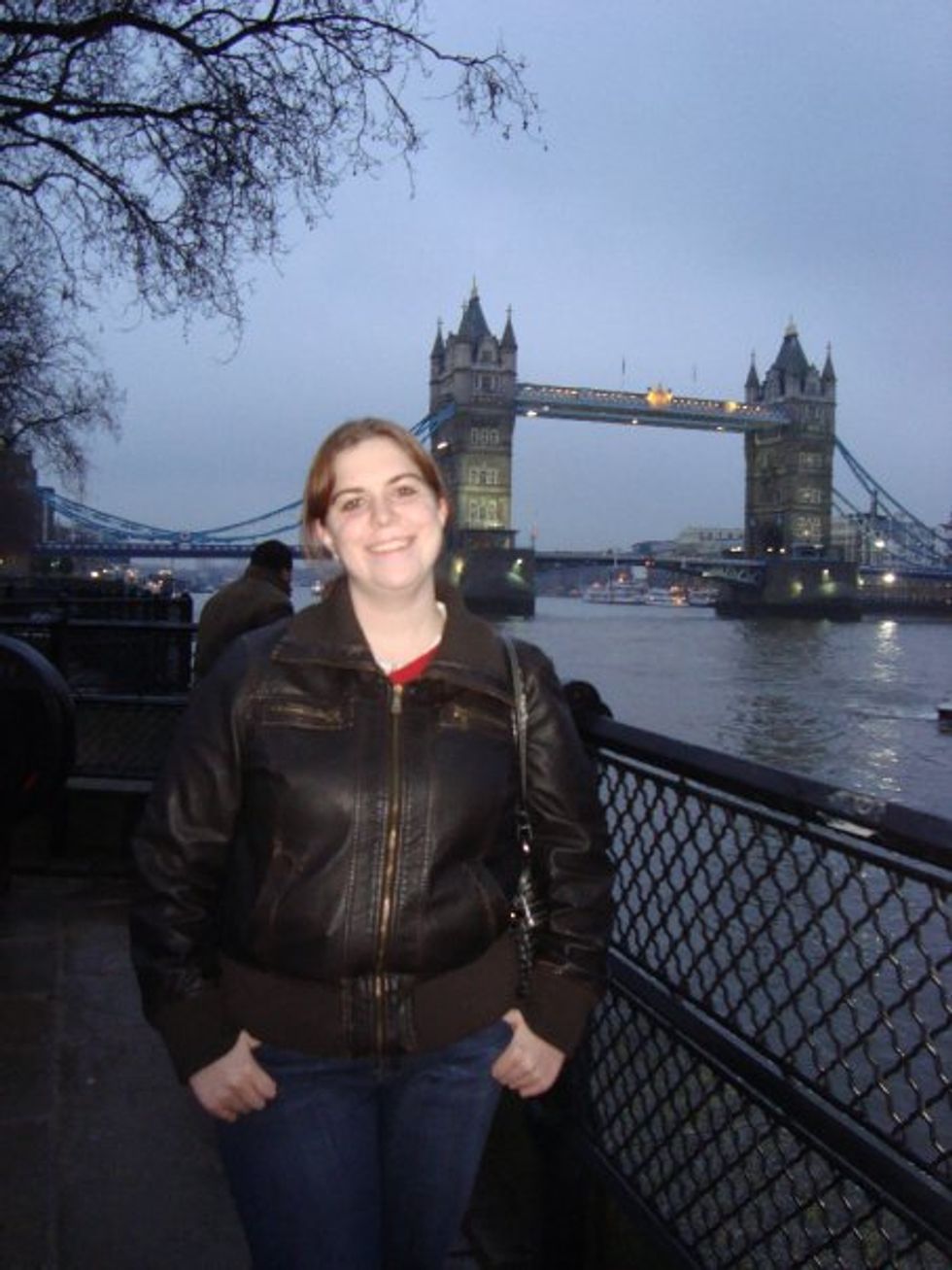 (Myself in London, January 2010)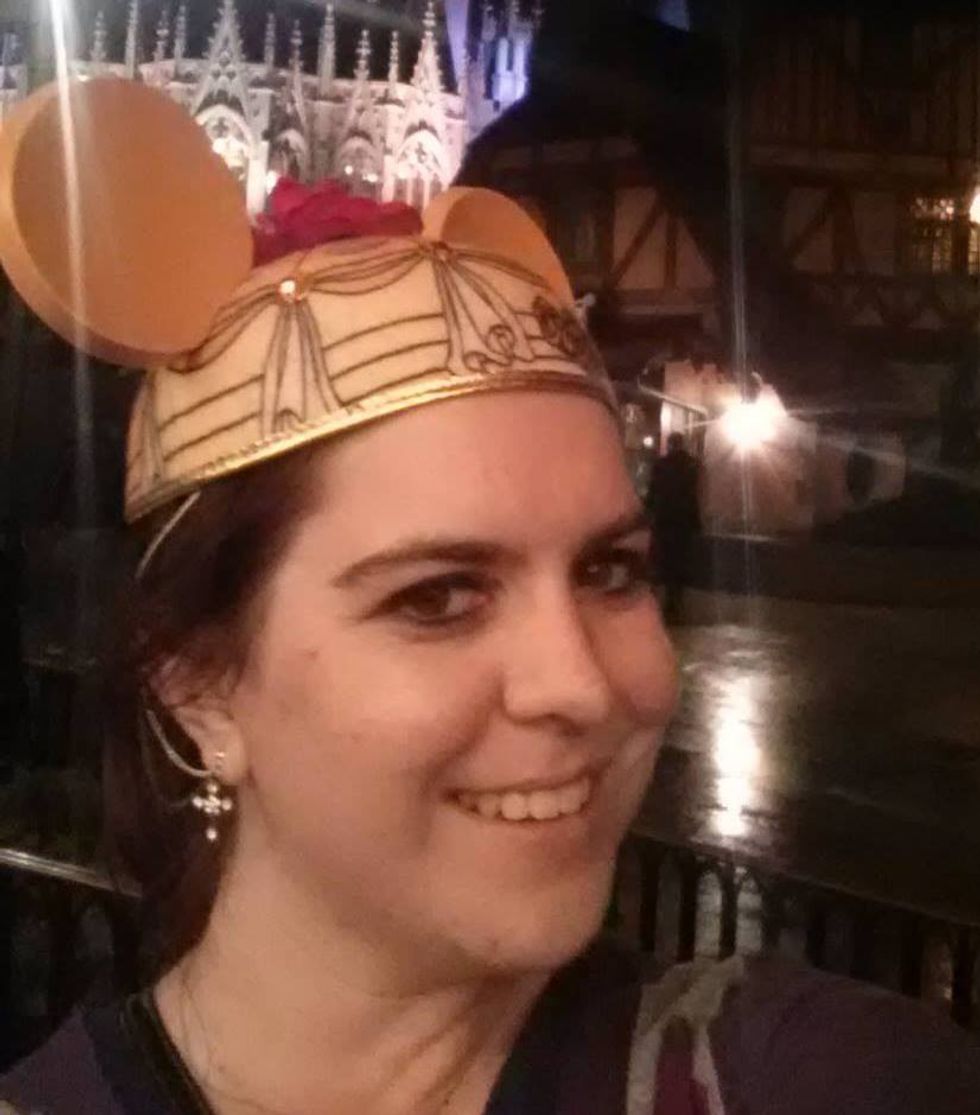 (Myself in Magic Kingdom, most likely 2014)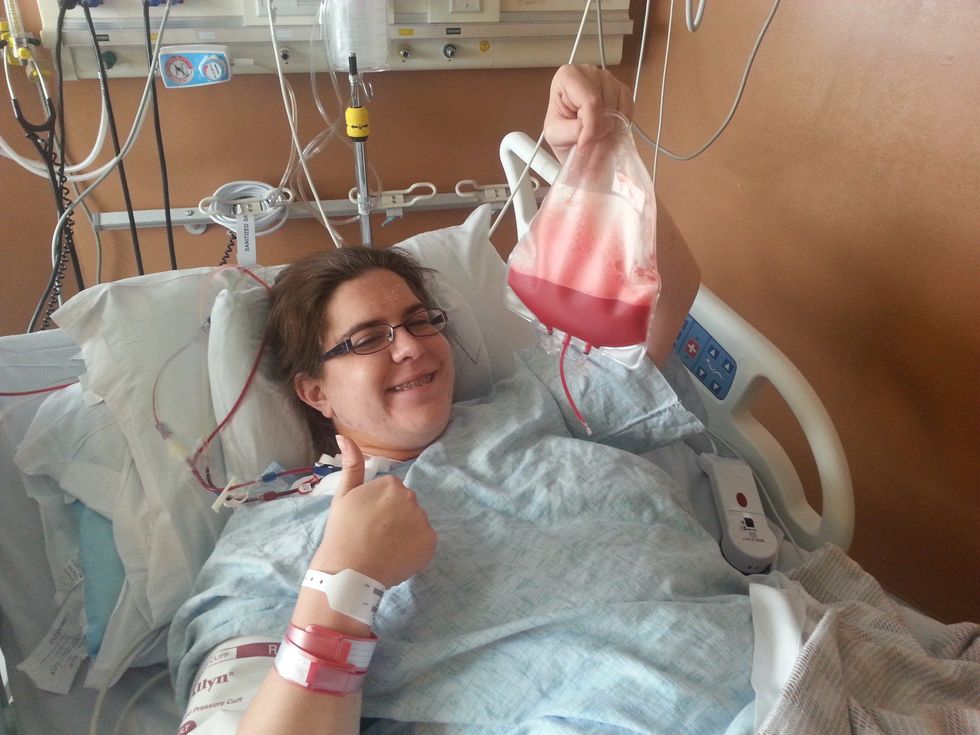 (Post PBSC in May of 2013)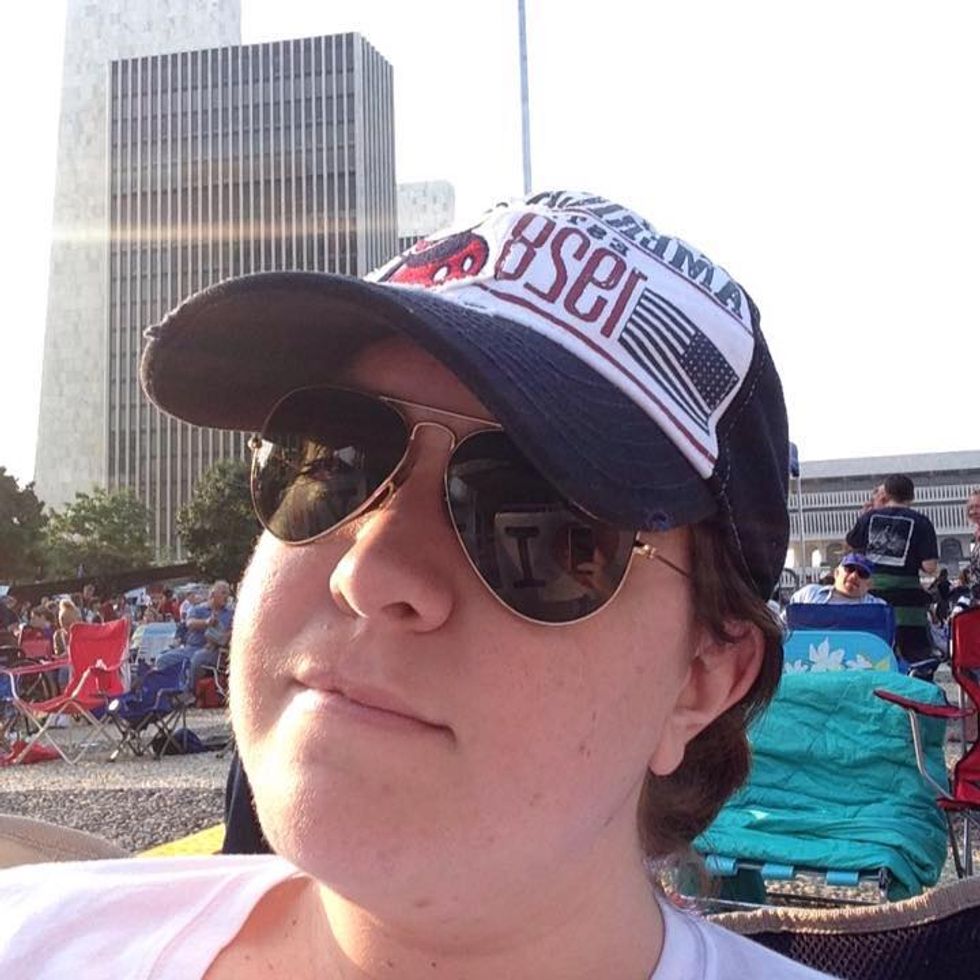 (July 4th 2015 Albany NY)
Of course at the end of June in 2015 I moved back so I could go back to school and finish my bachelor's degree, which I had put on hold while working in Florida. Less than 2 weeks after I came back was my first hospital stay and subsequently getting more doctors than I realized was really possible for someone who was 23 and had been mostly healthy until this moment. Yeah I had issues but hey who doesn't? It was supposed to be normal and never in a million years did I think that I would be still trying to figure things out and never did I think that 2 years down the road I would be sitting in my apartment having to take pain meds because the pain was getting worse and that was the band aid to this problem. Didn't actually heal it but it helped.
Of course I've realized some things at this point, dating with a chronic illness is a joke. Or at least in my case it is, I try to put myself out there but then you get the problems. I push myself too hard to go out and be with people and I push myself into a flare which means I spend the next week exhausted while trying to work full time and balance friends, family, doctors, medications and trips to the store. Plus keeping up with housework and making sure that there's actually food in my apartment, I'll give you a hint roughly half the time there's only a few staples. I work in a restaurant so I don't really ever cook. And when you spend most of your time at work food tends to go bad when you do have it. Also most people aren't exactly accepting of you cancelling plans at the last minute because you really don't feel up to it or you are having a bad day with your illness, trying to find a significant other who will accept these things and understand is like finding a needle in a haystack.
So that's where we get to the dating issues, personally I'm a hopeless romantic who despises the hook-up culture we've found ourselves in. I want the love that people write about, not the one night stand we try to pretend never happened. So we've got online dating and personally for me these things never seem to go very well. I mean how hard is it to have an actual conversation and not just talk about sex? Apparently not that easy, believe me I've tried. So now I'm trying to meet people by going out but let's return to what happens when I push myself shall we? It doesn't end well for me.
But even with all of these issues I still have hope. After all hope is one of the things that we never truly lose. In this life there is never really anything certain except that at one point it ends. What you do with your life is really what counts, how you are as a person is what matters. Even with my health being ridiculous I still try to remain positive and find the silver lining in every situation, because that's really all that we can do. Life is what you make of it after all.
So next time you happen to be out at the bar and see that cute person who maybe is also wearing a brace of some sort or maybe has a mobility aid (cane, wheelchair etc.) and you want to talk to them. Do it. Who knows maybe they are one of the coolest people you will ever meet. Just try not to make a big deal of the mobility aids okay?