What exactly is a "hookup"? Some say it's just kissing. Some say it involves sex. There is no concise definition, but there are some like me who believe it is used ambiguously and people can interpret it however you want. Before cell phones and dating apps, hooking up was more personalized because you would meet them face to face which is something we are lacking in the 21st century.
People would go to a party, a bar, or even meet someone through family or friends. In 2017, we can just swipe right on Tinder and have a "quickie" with some random person within a few hours. Dating apps are tailored to every and any type of person.
Let's go through some examples of dating apps and compare and contrast what they are used for. There are Match and EHarmony which seem like the most reliable dating sites for people wanting a serious relationship. Then there is Tinder, Grindr (for gay guys) and Bumble which are more well known because it is an easy and efficient way to find a hookup (although relationships have come out of it).
To get even more detailed there is Jswipe which is known as "Jewish Tinder", for African Americans there's Black People Meet, and for people only interested in dating Christians there is CROSSPATHS. The last two I heard of that were not what you wouldn't typically expect were Big Beautiful Women Dating andCougar Dating. In a way it is amazing there is something for everyone, but at the same time, people that go on sites like Cougar Dating seem to be fulfilling some kind of fantasy that they can't fulfill on their own.
Out of all of these apps, Tinder is probably the most well known and most used. The method of "swiping" is genius because it is even simpler than having to touch a button. Companies keep finding ways to make things more accessible to more people and the apps hook you to stay on longer.
Many people resort to Tinder looking for purely physical connections while many others like Fiona from the television series Shameless use it to rebound from a previous boyfriend. The majority of people I know feel content with their decision for a "booty call", but some regret having these Tinder hookups because they didn't stick with their moral values and overall it was an impulsive decision for a temporary feeling.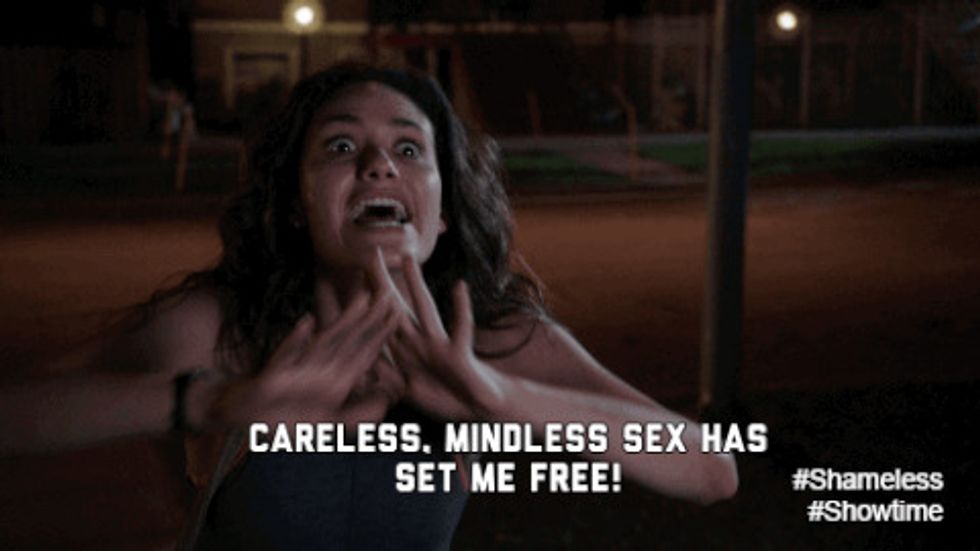 I asked some of my friends in college about their experience on Tinder and these were some responses, "Honestly, I didn't have any intentions when first got Tinder. I really just enjoyed the little ego boost it gave me.
This person also mentioned, "I found my most recent boyfriend of eight months through Tinder and I couldn't be happier". Another person said, "Personally I've had great Tinder hookups, but the last guy I had sex with left right after because the condom fell off and he neglected to mention that so I've experienced the great and the horrible." Everyone has different experiences and not all personalities are compatible with these dating apps.
As the years go on, the scariest part of dating apps is it shows how life depends on electronics to help solve our problems more now than ever before. Granted there are people that do find true love on these apps, but the majority have better luck meeting someone the "old fashion" way through work, family or friends.
OMG wait I gotta go there is a hot guy I just swiped right on and we matched! Until next time...