Danye Jones, 24 years old had his whole life ahead of him. It was rumored he had plans on being an advocacy personnel/ protester like his mother, Melissa McKinnies. That was until he was found hanging from a tree in his mother's backyard by a bed sheet.
Danye Jones Found Lynched in his mother backyard. www.youtube.com
Melissa McKinnies is a Ferguson protester has been very vocal about saying her son was killed in retaliation to her work as a protester. But unfortunately, no one is trying to listen. The police immediately decided to investigate Danye Jones as a suicide due to the fact that the young man was hanging from a tree.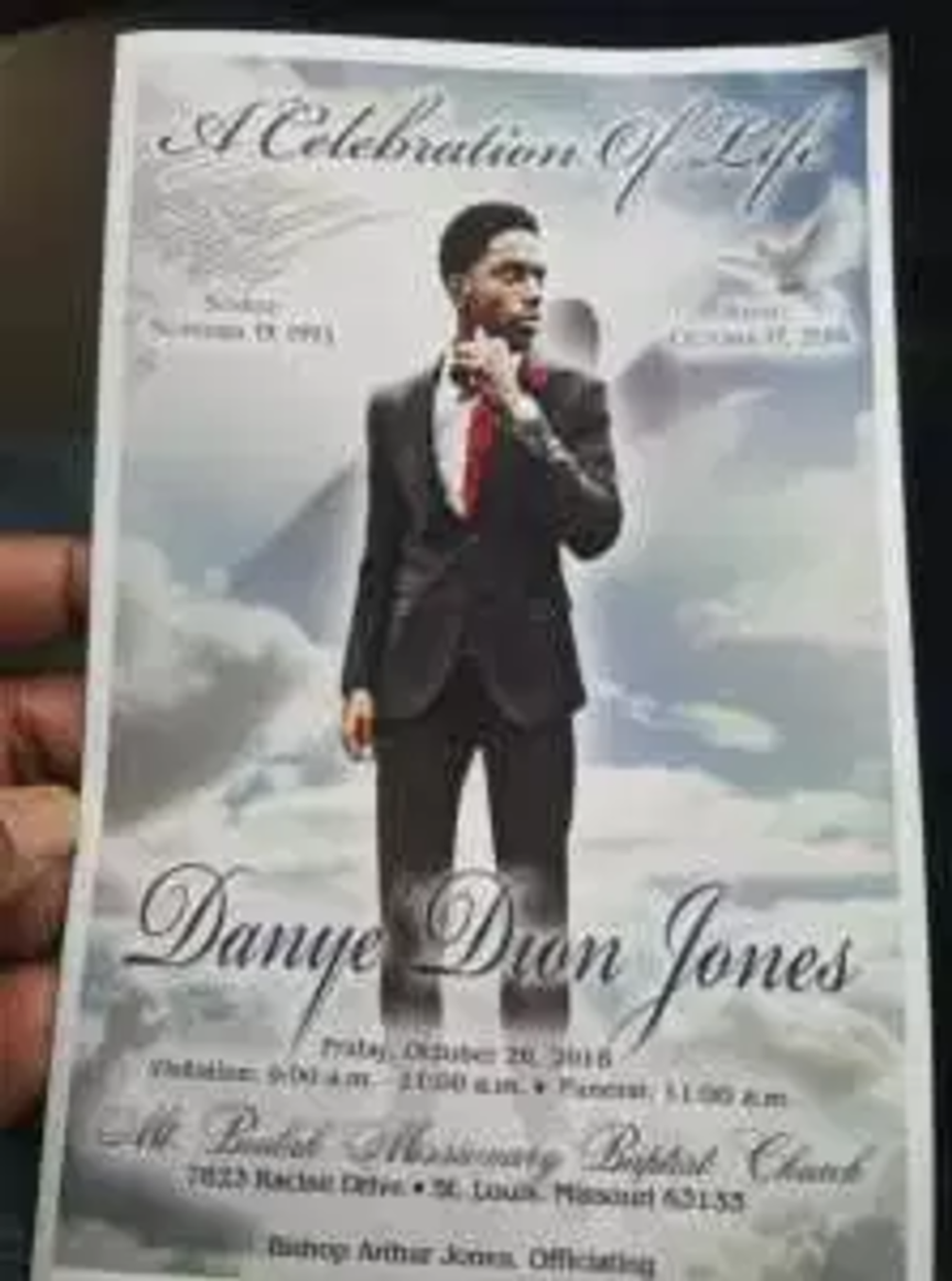 There was no suicide note, no signs leading up to a suicide nor did Danye Jones threaten his life before. However, Danye Jones was hanging from a man-made rope (bed sheet), no trauma to the body besides the marks on his neck and wrist. No serious signs of a struggle by the police standards. However, even the police admit that there is a lot of unanswered questions.

Like how did Danye Jones hang himself from a tree? There was no step stool, no chair, nothing that could indicate that Danye Jones got himself up on the tree to be hanged. Danye was also found hanging with his pants around his ankles
But all the evidence points that Danye Jones was heading out. He made arrangements with a friend and even packed a duffle bag to go out and the bag was found on the patio and the sheet that was used did not match any of the sheets that were inside the home. The police are not investigating it any other way and are dead set into thinking Danye Jones death is a suicide regardless of all the questions they have. So, the question still remains: when will Dayne Jones case be taken seriously? When will they take the precautions needed to catch his real killer?