Cultural Appropriation is a sociological concept that views the use, borrowing, or adoption of elements from a culture that is not yours, especially if it's a culture that has historically been oppressed by a majority culture, as a negative and offensive phenomenon. Why do I mention cultural appropriation? Because this past weekend was Halloween and I'm sure we all had great plans on how to spend our candy-filled celebration, however, I'm also sure that many of us, unfortunately, ran into individuals that had ignorantly decided to wear a highly inappropriate costume.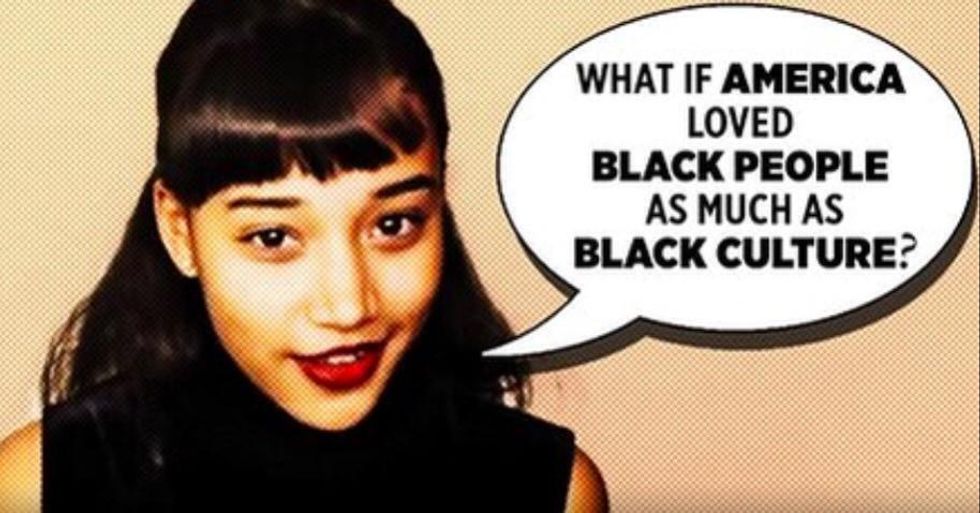 The image above is of Amandla Stenberg, known for her role in the Hunger Games as the character of Rue, talking about cultural appropriation and how black culture has now become popular culture in the United States, but completely misrepresents the origins or importance of the aspects of black culture that pop-culture has adopted.
Throughout this past weekend, I've seen people wearing costumes that completely misrepresent and even stereotype many types of minority cultures in the United States. Many of these minority cultures have been historically oppressed by majority cultures in the United States, and are now viewed as costumes for the amusement of those same majority cultures that had oppressed them for years.


This weekend I was able to witness people wearing costumes of:
1) A Mexican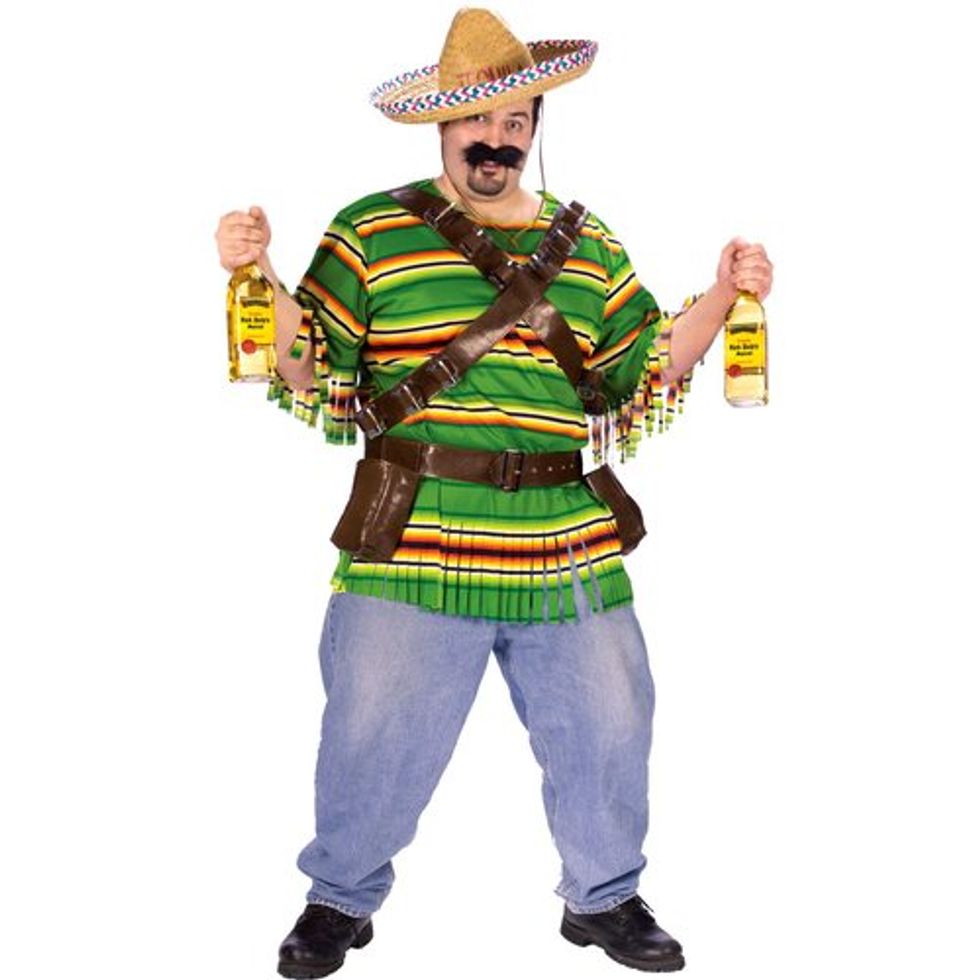 2) Native Americans (or Sexy-Pocahontas)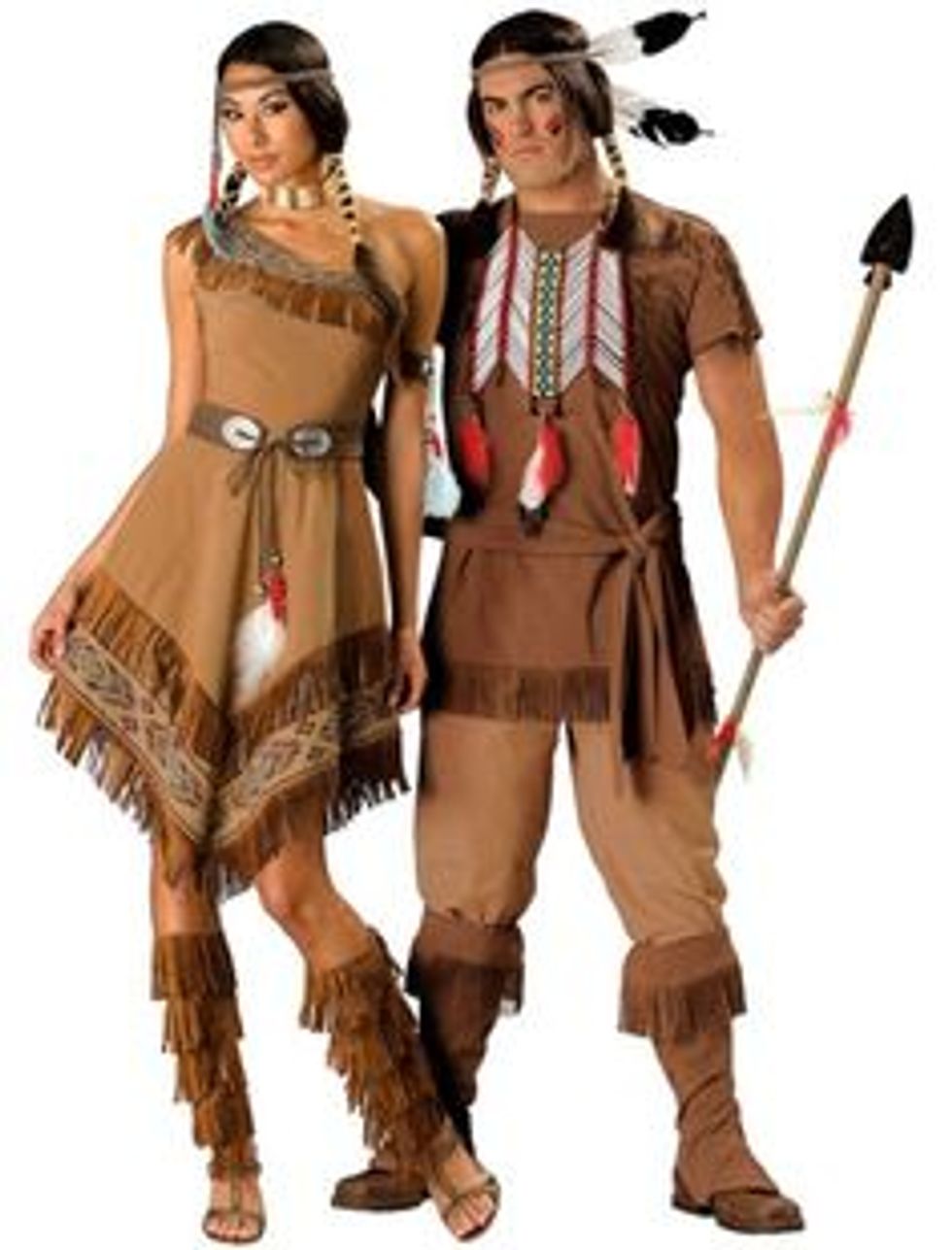 3) Caitlyn Jenner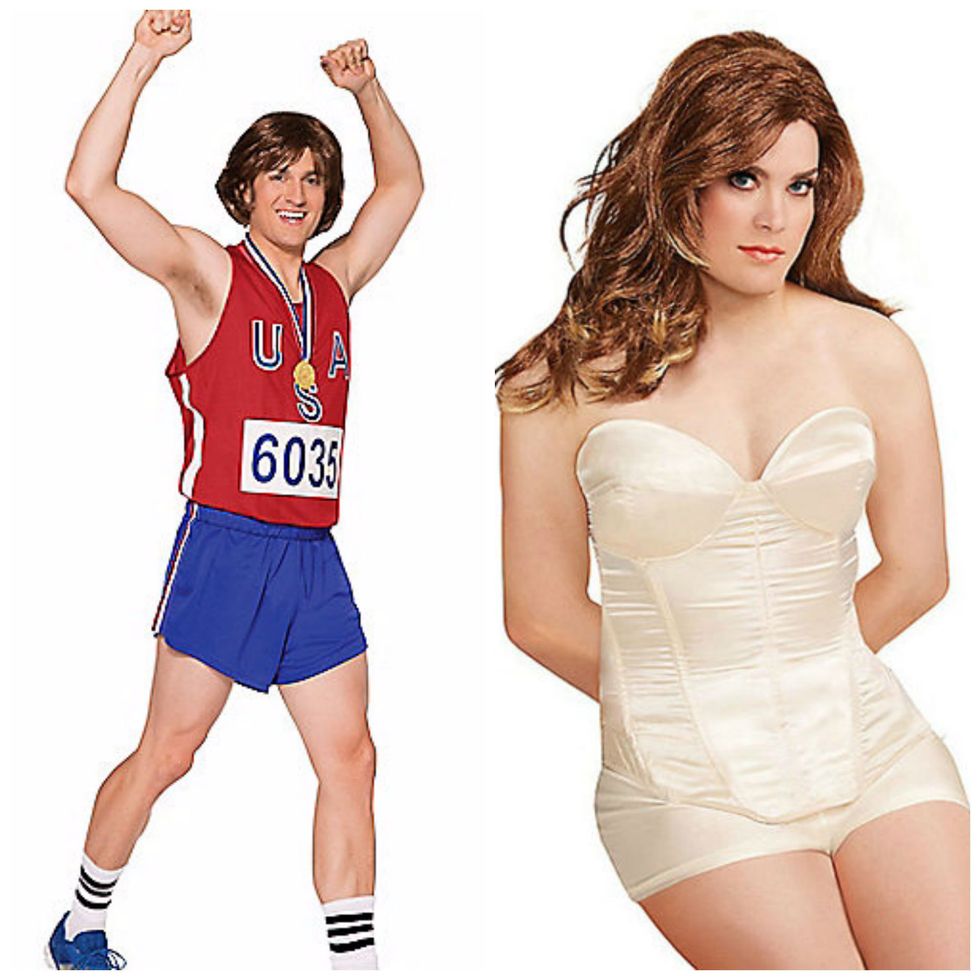 4) And even costumes that use Black-Face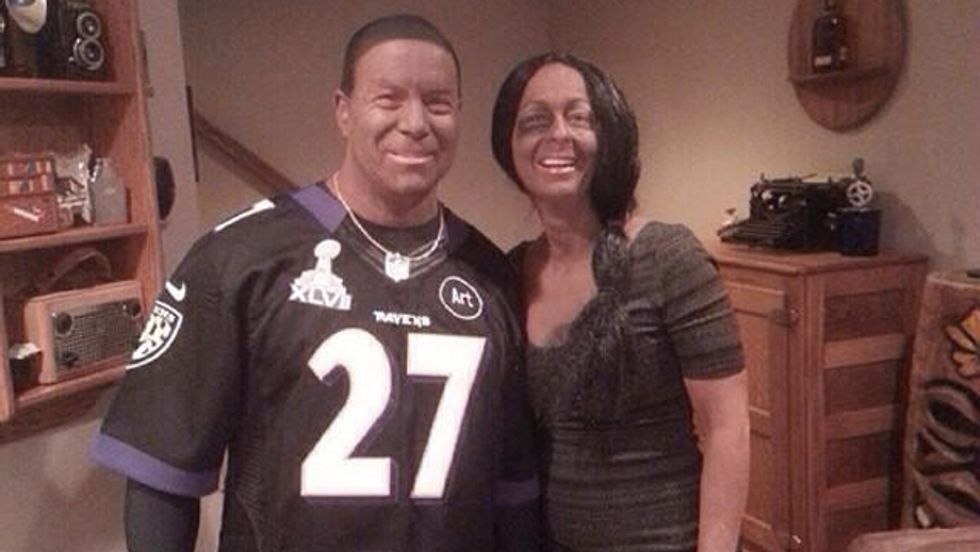 These are only some of many offensive costumes that people think are "funny" or "honoring" to wear during Halloween. These include costumes of Mexicans, who are seen as a hinderance to Americans because of immigration controversies, Native Americans, a group that fell victim to the genocide perpetrated by the expansion of white-America, transgendered people, who face large amounts of discrimination to this day, and black people, who have been systematically oppressed since the beginning of the slave-trade and still day. And let's not turn the cheek to the added twist that the last picture has by adding the use of domestic violence survivors as part of the amusement of Halloween...
People will try to defend their actions by saying that "it's just a joke, it's funny" or "I'm honoring their culture," but it's not funny and we do not feel honored. It's offensive and should not keep happening. People are free to express themselves within their First Amendment rights, but if there's a gray line that they are facing, I would stay away from that line as much as I can. So, as a reference for next year, or the next time you find yourself in need of a costume, use this flow chart provided by the Louisville Cardinal to see if your costume is offensive or not.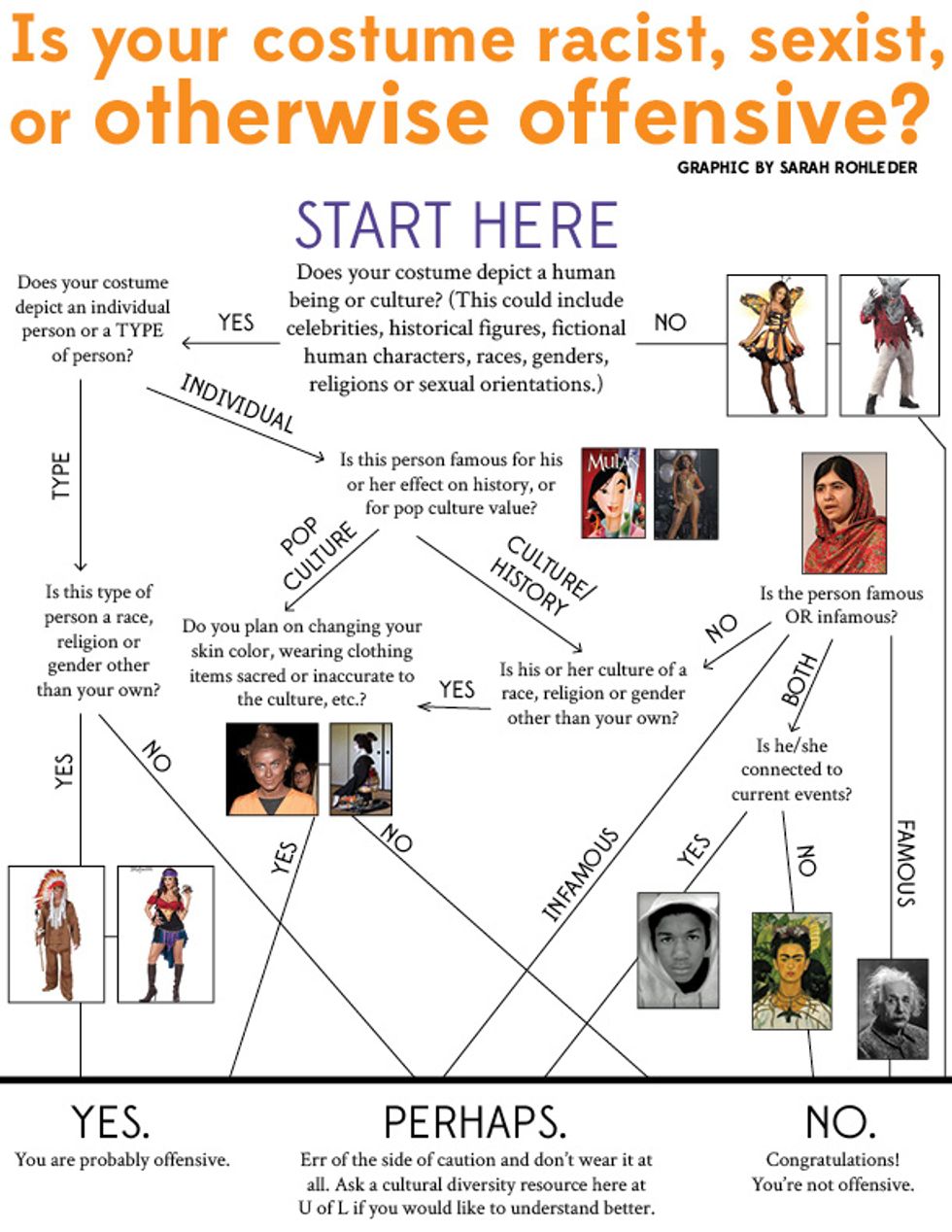 In a time that there are more costumes than EVER being sold in stores within the United States, it is completely baffling that someone will choose to dress as something offensive to large groups of minority cultures rather than dressing up as something cool...like, Batman! If you can be Batman, ALWAYS be Batman.
Remember, our culture is NOT your costume!